Call it a hunch, but we have a feeling online retailers are going to be extra busy this holiday season. Okay, so it's not a hunch at all—we've been watching products sell out before our very eyes! Check out our Christmas Gift Guide and pull the trigger sooner than later, lest you lose out on the perfect gift. Covering a full spectrum of business luxuries and essentials, it features premium watches, delicious booze, grooming tools, supplements, accessories, and so much more. Now make like time is money and get clicking!
You'll also like:
2020 Christmas Gift Guide – The Outdoorsman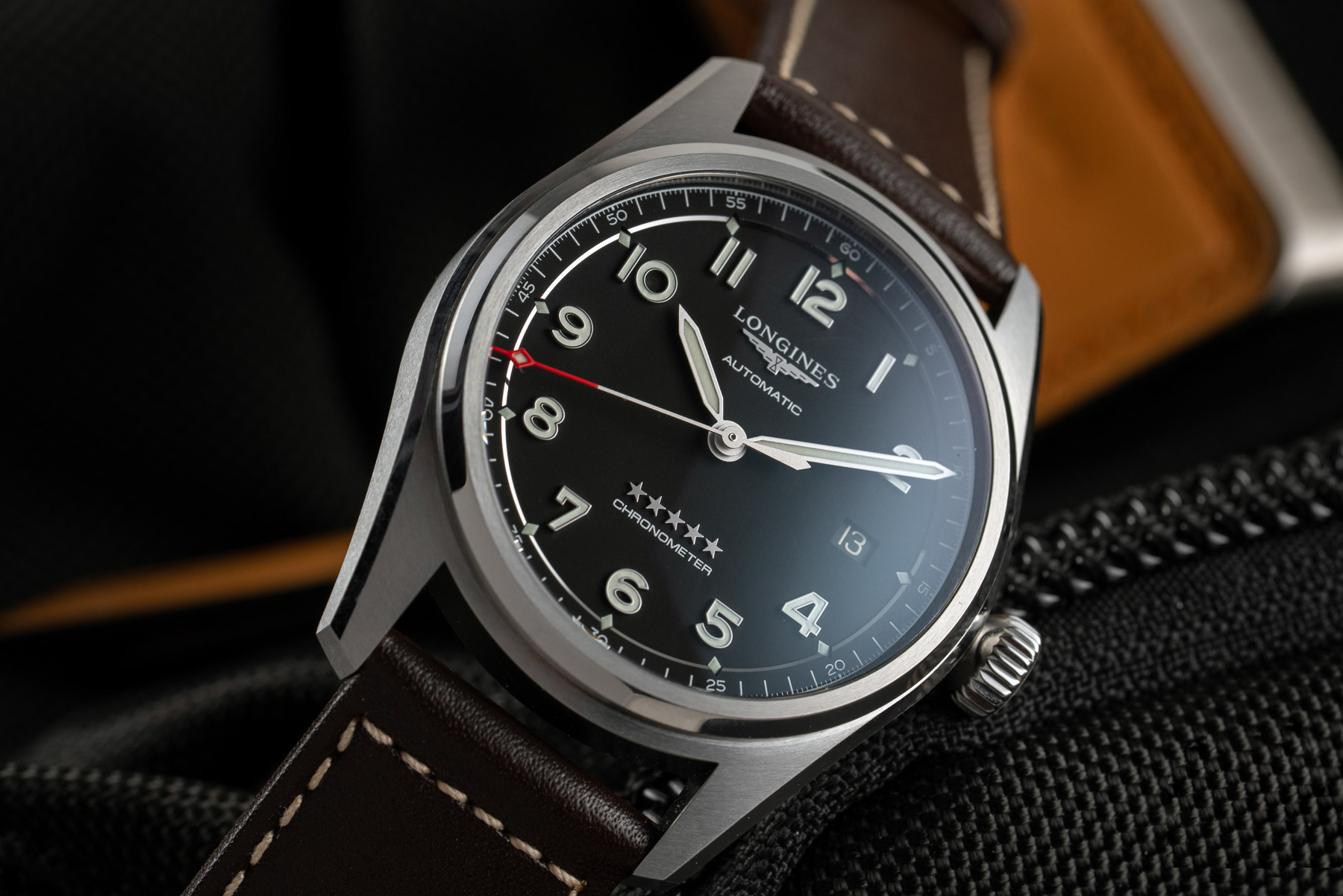 Longines Spirit L3.810.4.53.0
In partnership with Longines
When fearless fliers like Amelia Earheart and Charles Lindbergh journeyed across the ocean, only the most precise mechanics would suffice. That's why they wore Longines watches to accurately measure time as they defied fear and broke records. The Swiss brand pays tribute to those very same pioneers with the new Spirit Collection, which combines high performance and modern design with retro accents. And thus the pioneering spirit lives on.
Putting its glorious heritage aside, the Longines Spirit is just one heck of a great looking watch. A robust one, too. It comes powered by the brand's own L888.4 calibre, a self-winding and COSC-certified chronometer movement that beats at 25'200 vibrations per hour. The dial face is streamlined and supremely legible, putting applied Arabic numerals and silver sandblasted hands against a black matte backdrop. A 40mm stainless steel case and genuine brown leather strap drive home the handsome aesthetic.
Your favourite corporate type probably takes to the skies on a regular basis and so he may appreciate this watch on a deeper level. Or he just knows a stunning timepiece when he sees one. Either way, the Longines Spirit makes for an impeccable holiday gift. – US$3,200
Buy it here (AUS) Buy it here (US)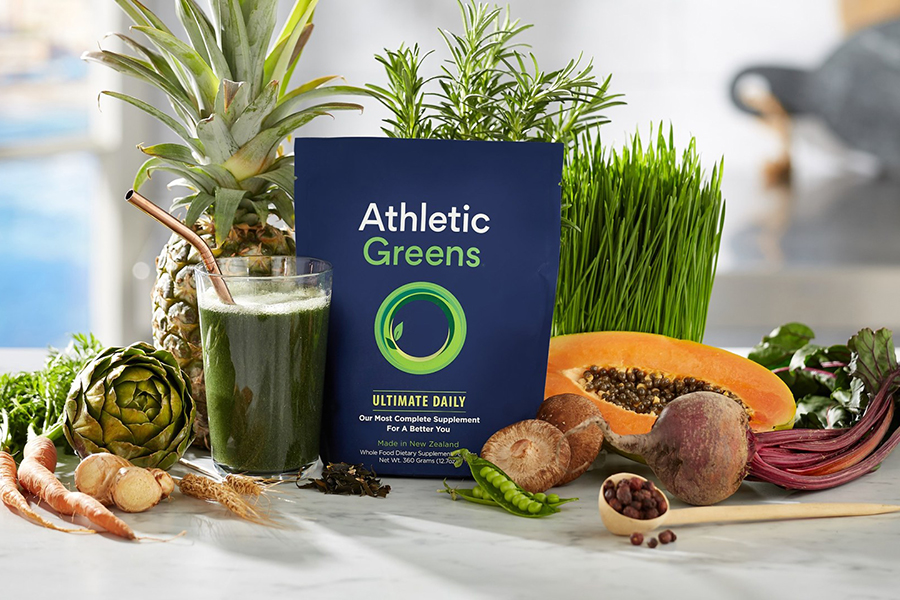 Athletic Greens Ultimate Daily
In partnership with Athletic Greens
If you want to give a gift that keeps on giving, introduce your friend or loved one to holistic nutrition brand Athletic Greens. Blending 75 functional superfoods, vitamins, minerals, probiotics and more, their Ultimate Daily supplement helps fill the nutritional gaps in your diet. Drink it daily and behold the palpable results, including improved energy, recovery, gut health, and immune support. Simple and delicious, this "nutritional insurance" is delivered straight to your door on either a recurring or one-time basis.
Each of the 75 ingredients in Athletic Greens' Ultimate Daily was chosen with absolute purpose. The company carefully sources its ingredients and continues to (obsessively) improve their formula as new scientific studies emerge. This is the widest and most effective blend of superfoods, probiotics, prebiotics, multivitamins, micronutrients, and more. All you need is one hefty scoop a day and you're ready to roll.
Sign up your friend or loved one for a monthly subscription and score perks and benefits. If only everything in life were this easy…and tasty. – US$77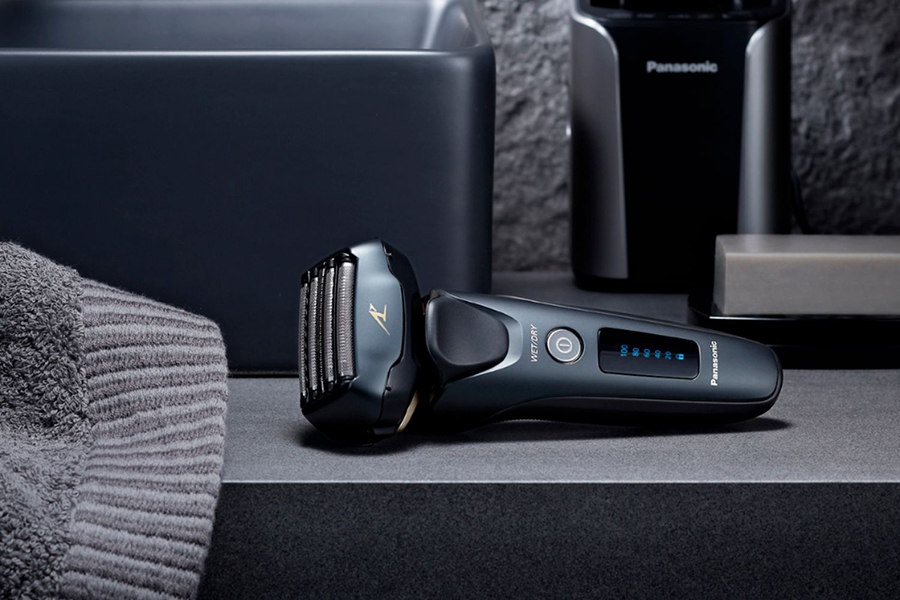 Panasonic ES-LV67-K 5-Blade Shaver with Multi-Flex 16-D Head
In partnership with Panasonic
Some say the corporate world is all about appearances and they mean it quite literally. To put it another way: a businessman is only as good as his grooming routine. That brings us to Panasonic's acclaimed five-blade shaver with a multi-flex 16-D head. Equal parts smart, versatile, and powerful, this bad boy punches well above its price tag. Stray facial hairs don't stand a chance.
Pairing an ultra-fast motor with a five-blade shaving system, Panasonic's electric shaver delivers up to 70,000 cross-cuts per minute. Thanks to the flexible 16-D head, the device is also quite adaptive, pivoting effortlessly as it conforms to the skin's natural contours. All the while, advanced shave sensors are doing their thing by detecting beard densities and automatically adjusting power levels. We told you this thing was smart!
Whether your face is wet or dry, Panasonic's shaver will leave you feeling as smooth as a baby's behind (should that be the look you're going for). Even if you have a dense beard, the product's nano-polished blades—which sit at a precise 30-degree angle—are duly up to the challenge. A built-in pop-up trimmer is also part of the package. Use this shaver in the shower or on the go or wherever the heck you want because it always delivers. – AU$519.95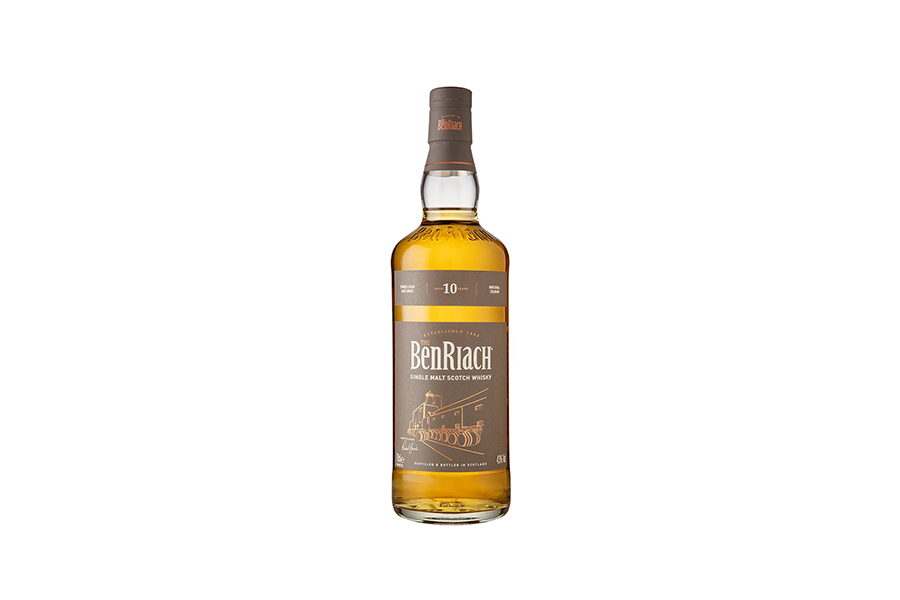 The BenRiach 10
In partnership with The BenRiach
Scottish distillery The BenRiach has been firing on all cylinders over the last few years. Should you get the chance to explore their current range in all its breadth, we suggest you do so. In the meantime, their flagship 10-Year expression (aka The Original Ten) is a quintessential Speyside dram if there ever was one. Inspired by the distillery's first-ever single malt from 1994, it carries forth an established tradition of flavour, character, and texture.
When crafting The Original Ten, BenRiach matures the spirit in three different casks (bourbon barrels, sherry casks, and virgin oak casks) for a minimum of ten years. The whisky from each cask is then expertly married together to generate layers of orchard fruit, honeyed malt, and toasted oak. Indeed, there's a reason this expression keeps winning gold medals at the San Francisco World Spirits Competition, year after year.
Bottled at 43%, The BenRiach 10-Year is yet another no-brainer purchase for the holiday season. Its rich and rewarding profile balances boldness and subtlety to reveal deeper layers with every sip. If the businessman in your life loves Scotch, then he'll love this. While you're at it, pick up a bottle for yourself. You'll be glad you did. – AU$70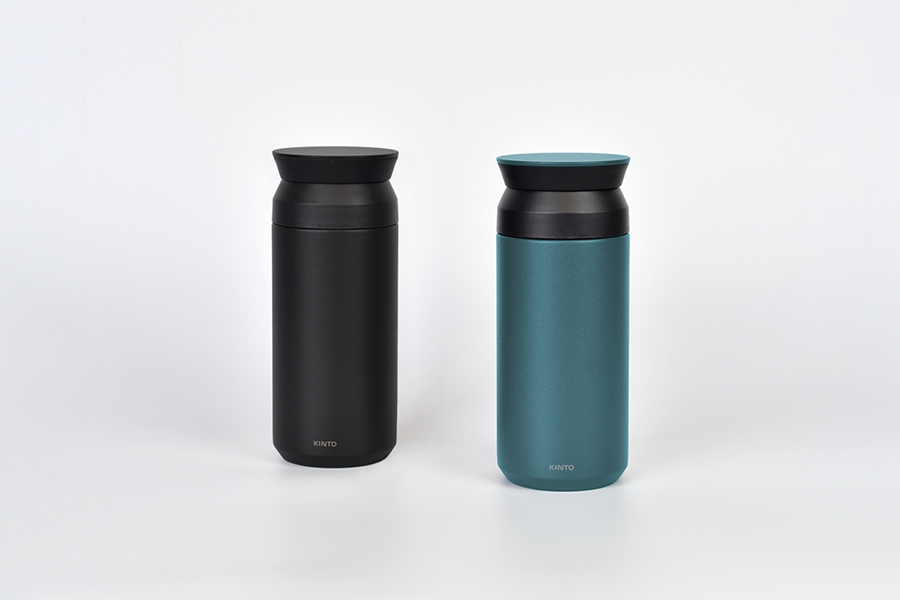 Kinto Travel Tumbler
Japanese lifestyle brand Kinto brings their artisanal sensibilities to this travel tumbler, which blends serious efficiency and eye-catching design. It's crafted from durable 18-8 stainless steel and equipped with double-wall vacuum insulation. Your beverage stays cold (or hot) and clean and in a stylish vessel, no less. – US$33
Buy it here (AUS) Buy it here (US)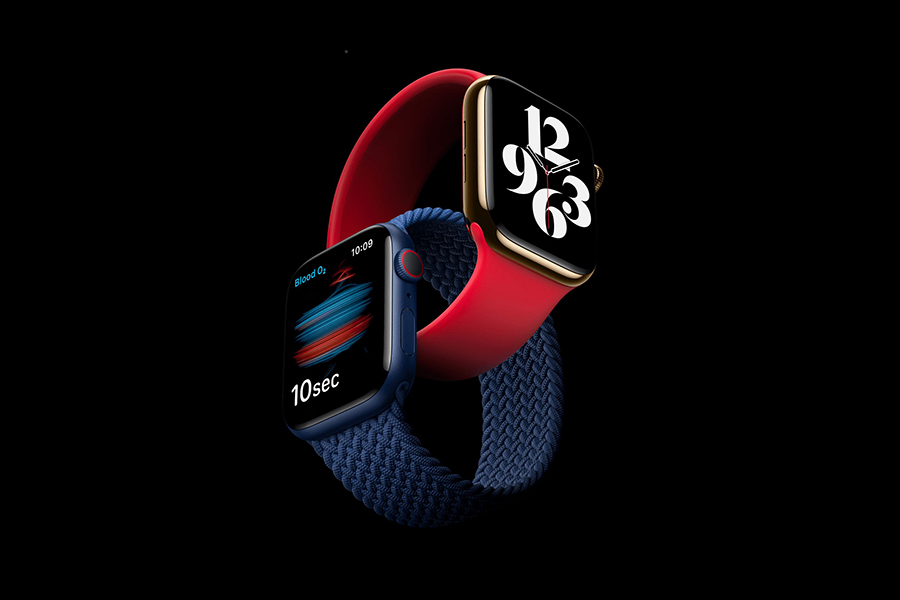 Apple Watch Series 6
Do you know someone who likes incredible smartwatches? Can you afford the latest Apple Watch? If so, congratulations! You just found the perfect gift for this holiday season. All that's left for you to do is choose the right style. – US$399
Buy it here (AUS) Buy it here (US)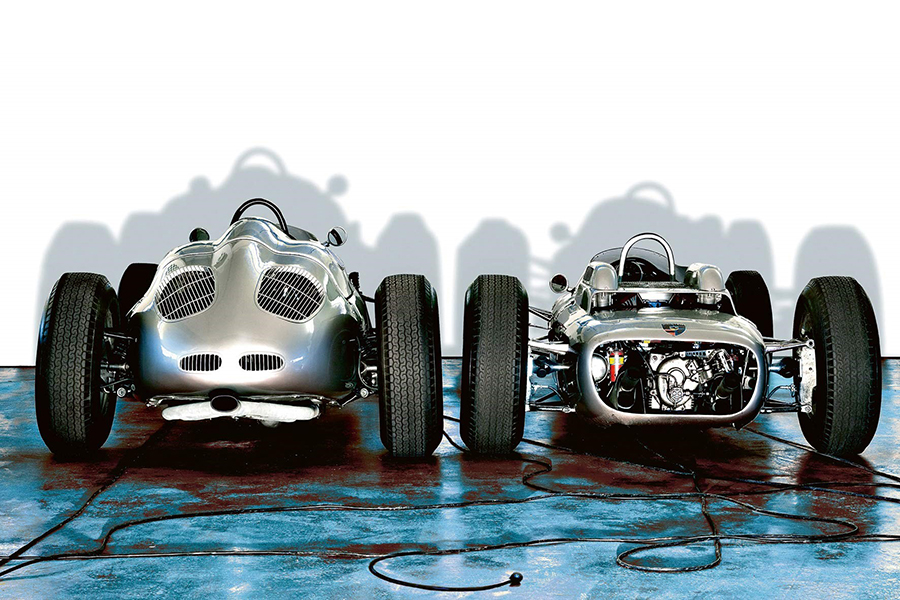 Porsche Book: The Best Porsche Images
It doesn't take a gearhead to know that Porsches are complex works of art as much as they are high-performance vehicles. This hardcover book gives the iconic automaker its due, one glorious picture at a time. Prepare for a deep dive through the brand's rich and historic legacy. – AU$186/US$110
Buy it here (AUS) Buy it here (US)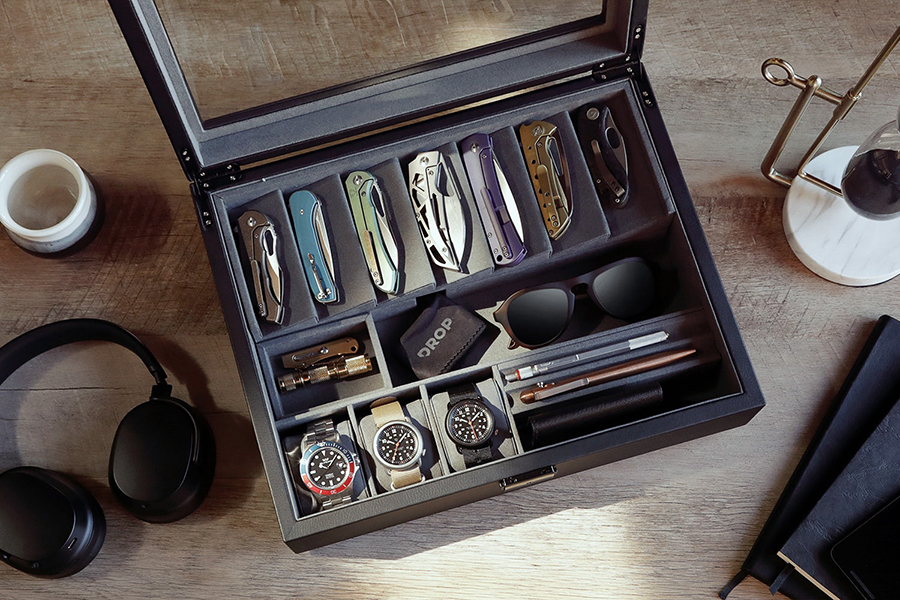 Drop Valet Tray
Not to be confused with your average (or even above-average) valet tray, this one from Drop is a multi-tiered masterpiece. Not only does it have room for all the EDC you can throw its way, but the plush and intricate layout is frankly ingenious. If you know someone who collects watches or pocket knives (or both), they'll absolutely love this thing. Oh, and did we forget to mention it also has a USB cable slot in the back?
Buy it here (AUS) Buy it here (US)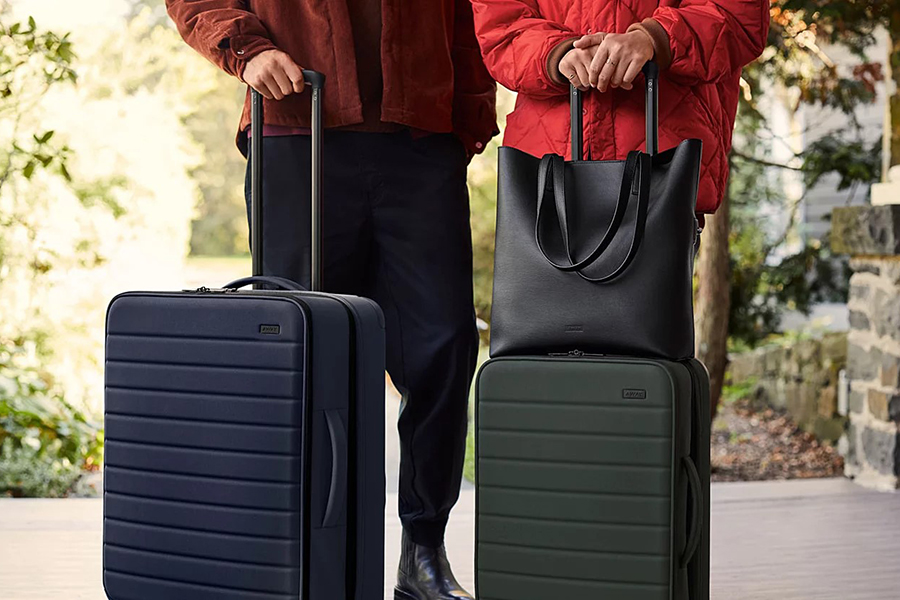 Away The Bigger Carry-On
No modern luggage brand has mastered the carry-on quite like Away. Designed to fit in the overhead bin of most major airlines, their Bigger Carry-On is lightweight, durable, and effortlessly optimal. It cruises along on 360-degree spinner wheels and even features a (TSA-approved) removable battery, which doubles as a phone charger. If your favourite businessman doesn't already own one, he needs one. – AU$325
Buy it here (AUS) Buy it here (US)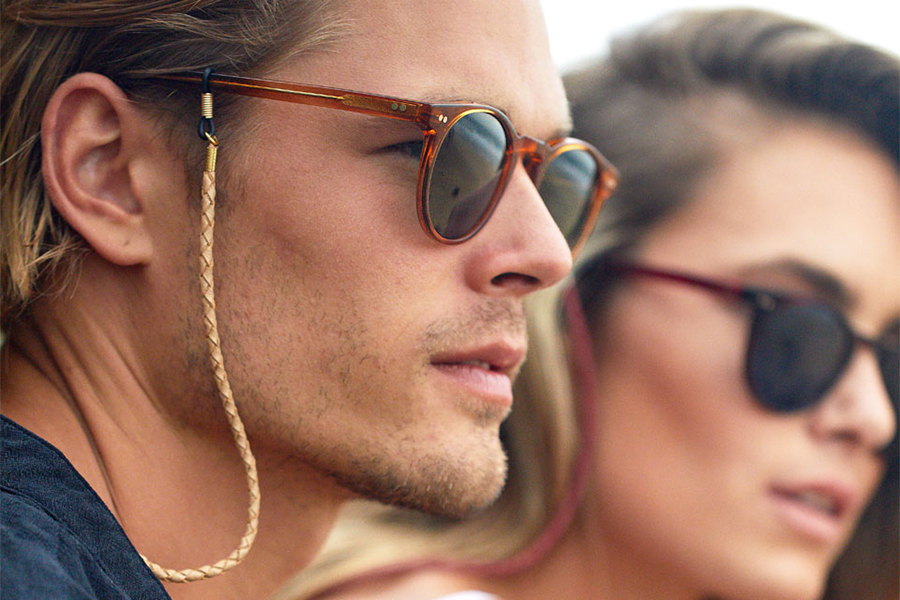 Pacifico Optical Buckler Sunglasses
We personally collaborated with Pacifico Optical on these limited edition sunnies, which were so popular that they went into regular rotation. Designed in Bondi Beach, they wrap amber frames around polarised green lenses to cultivate a classic aesthetic. Take it from us: this is the local lifestyle in wearable form. We think we'll just go ahead and dub them the greatest sunnies ever created! What, too much? – AU$195
Buy it here (AUS) Buy it here (US)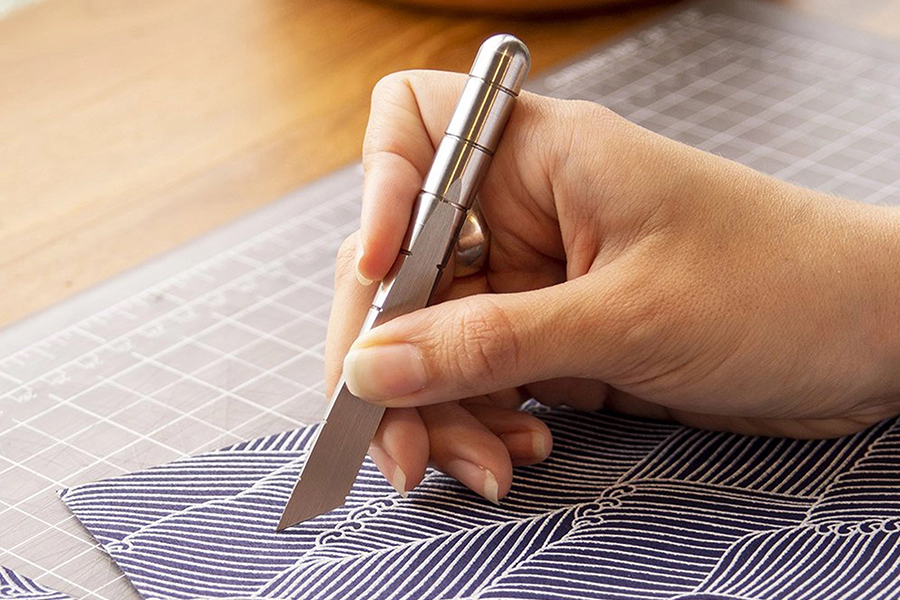 Craighill Desk Knife
That's not a knife…this is a knife! Wait, is this a knife? It is indeed, though Craighill's multi-purpose cutting tool also functions as a decorative desk piece. An inspired re-imagining of the Japanese kiridashi knife, it will draw you in at first gaze. As far as unique gifts go, this one's a clear winner. – US$85
Buy it here (AUS) Buy it here (US)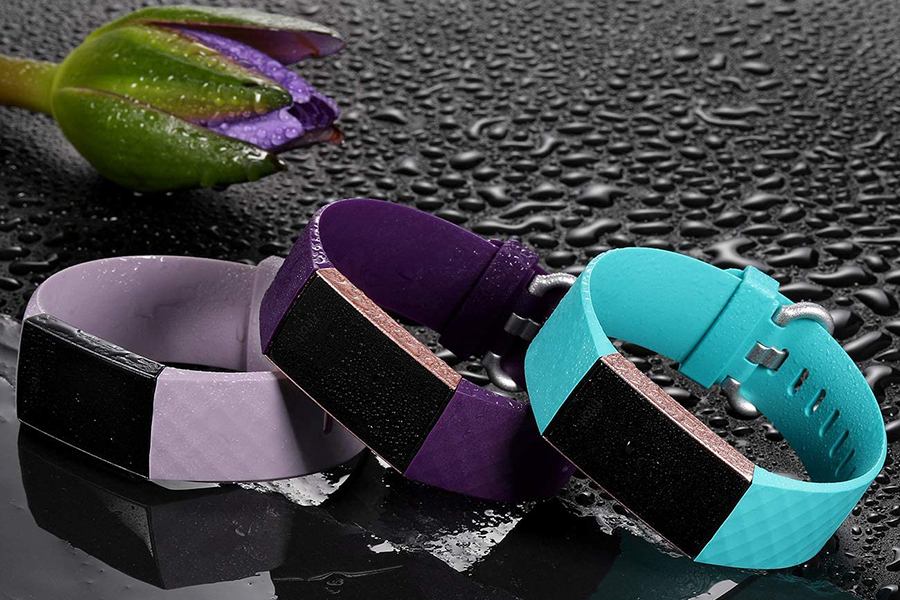 Fitbit Charge 4 Tracker
Like the very person who'd wear one, Fitbit trackers improve with each passing year. Equipped with built-in GPS, the new Charge 4 performs a host of functions and looks downright sleek in the process. Use it to measure heart rate, map goals, control Spotify playlists, analyse sleep patterns, and so much more. Expect up to 7 days of battery life per single charge. – AU$250/US$120
Buy it here (AUS) Buy it here (US)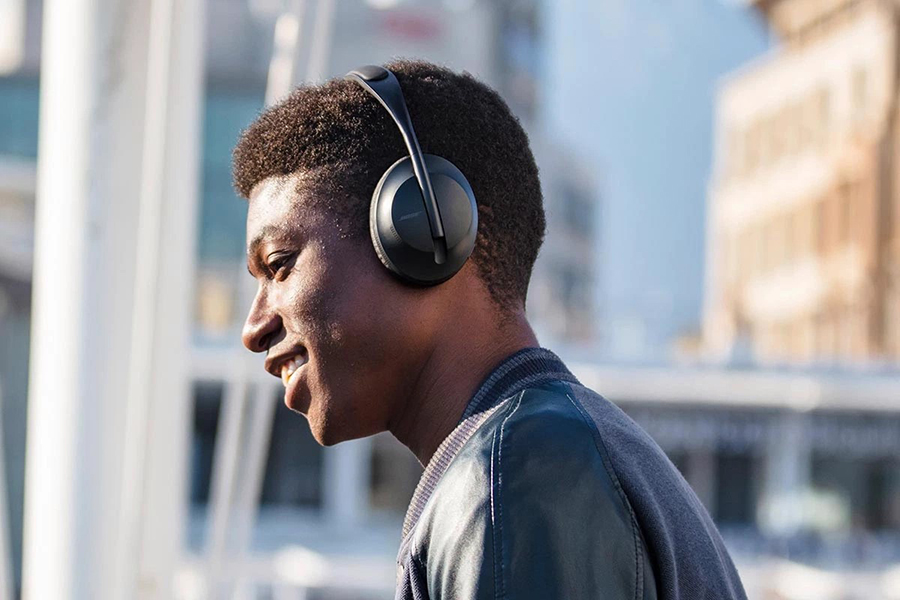 Bose 700 Noise Cancelling Headphones
The audio brand that popularised noise cancellation is still at the head of the pack. That brand is Bose and their 700 Headphones are some of the best in the wireless game. Good for up to 20 hours per charge, these plush earpads deliver top-notch acoustics, seamless controls, reliable Bluetooth connectivity, brilliant immersion, and so much more. – AU$550/US$339
Buy it here (AUS) Buy it here (US)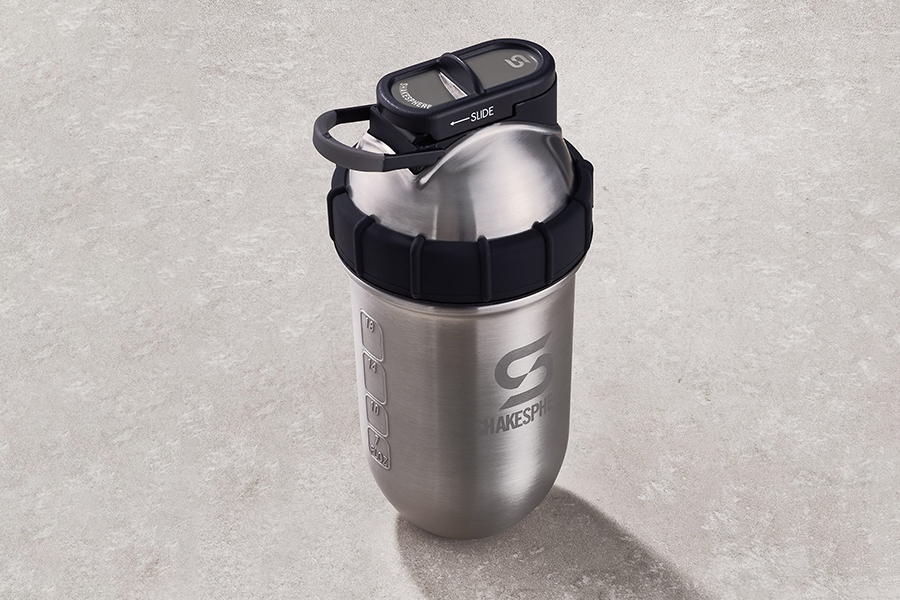 Shakesphere Tumbler STEEL: Protein Shaker
Forging its own efficient path, this 24 oz. protein shaker uses a patented capsule design in lieu of blending balls or mesh grids. As a direct result, the shake itself retains a smooth texture and doesn't stick to corners. Bring in BPA-free steel construction and copper lining and you get ideal temperature control as well. – US$55
Buy it here (AUS) Buy it here (US)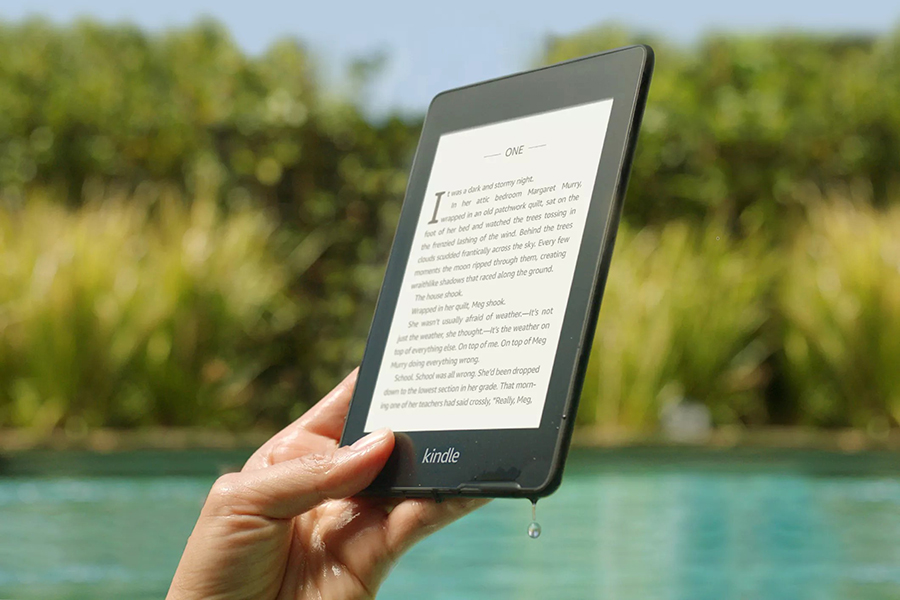 Amazon Kindle Paperwhite
Amazon's thinnest and lightest Kindle to date is now waterproof with twice the storage. It runs for weeks at a time on a single battery charge and features a 300 ppi glare-free, paper-like display. Gain access to over 5 million titles and use the built-in adjustable light for improved visibility. – AU$149/US$150
Buy it here (AUS) Buy it here (US)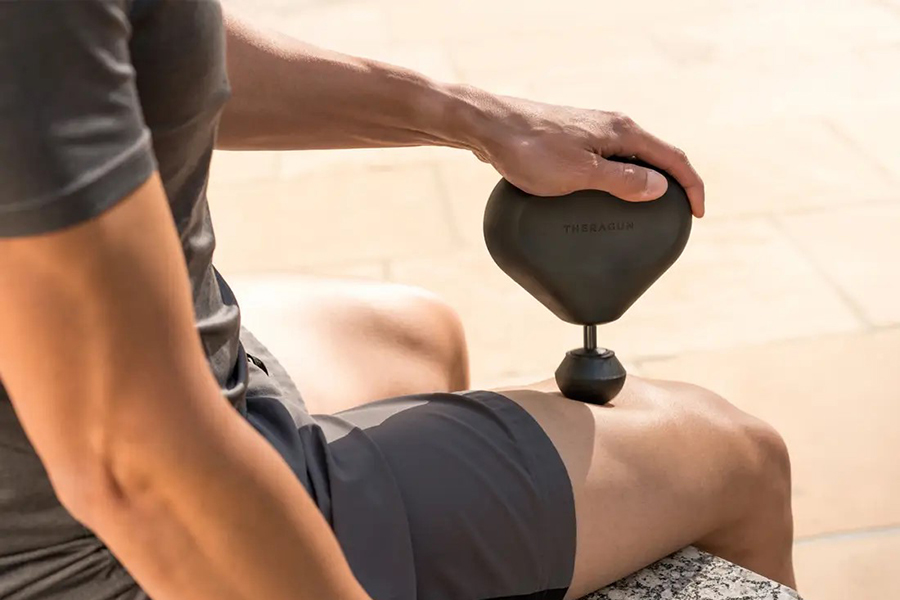 Theragun Mini
Theragun has scaled the power of percussive therapy down to pocket-sized form. Long-lasting, quiet, and adjustable, the Mini is your portable ticket to muscle recovery and improved blood flow, amongst other things. Plus, no one is going to argue with a spontaneous massage! Use it literally anywhere. – AU$299/US$174
Buy it here (AUS) Buy it here (US)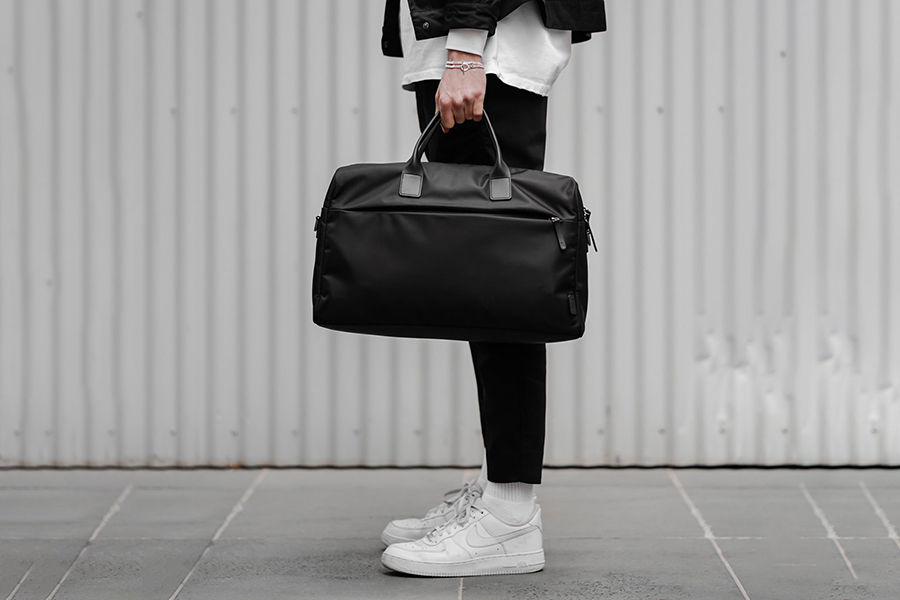 July Carry-All Weekender
Constructed from weighted 420D twill nylon fabric with leather trims and gunmetal hardware, July's Weekender is the perfect getaway bag. While purposefully (and beautifully) minimal in style, it goes big on the functional front with hidden pockets, magnetic closure, a 16″ padded laptop compartment, pass-through band, and roomy interior. One look and you're hooked. – AU$275/US$195
Buy it here (AUS) Buy it here (US)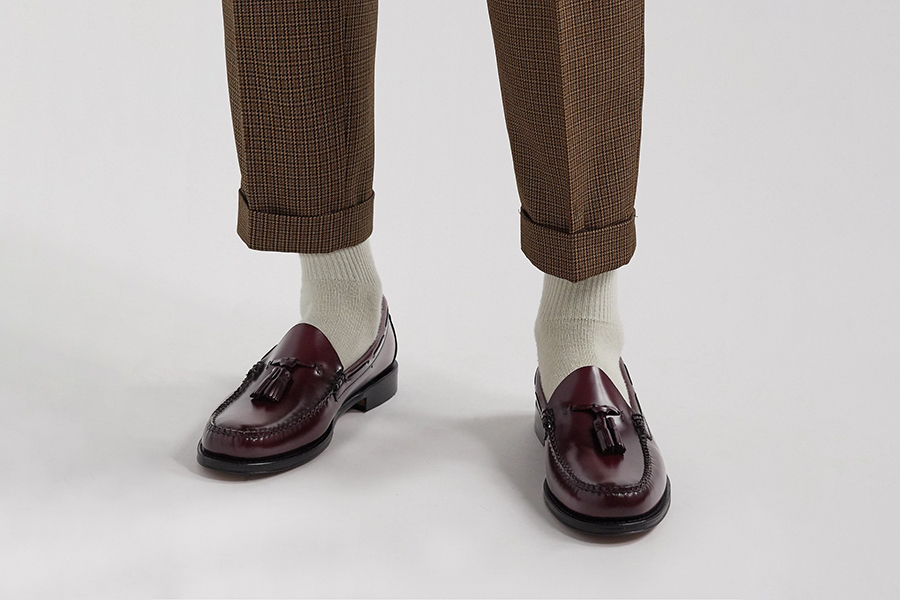 G.H. Bass & Co. Weejun Larkin Tassel Loafers
Buying footwear as a gift can be a risky endeavour, but these tassel-trimmed loafers are basically risk-free. Made entirely from glossed leather, they deliver quality at every turn. Bolster his wardrobe this holiday season by snagging a pair. – AU$250/US$165
Buy it here (AUS) Buy it here (US)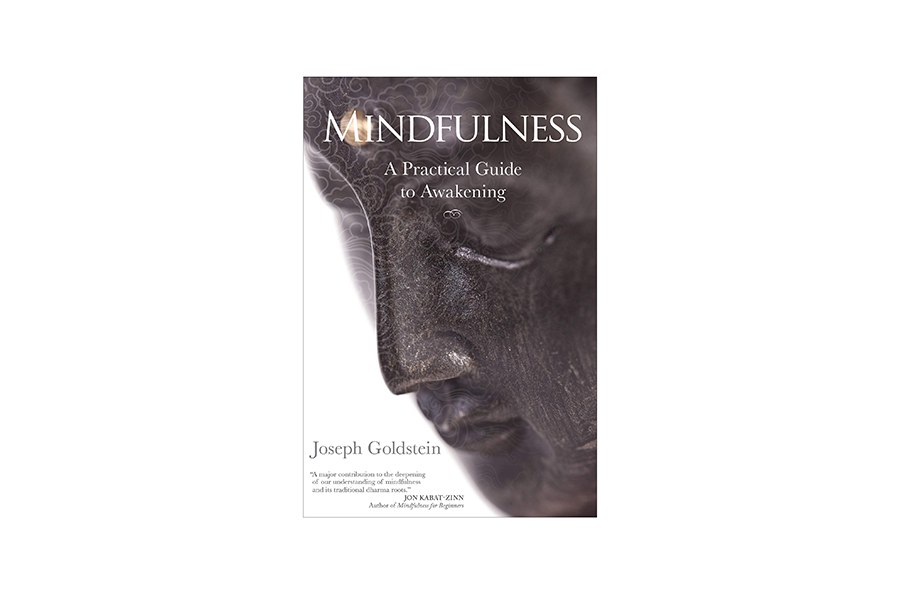 Mindfulness: A Practical Guide to Awakening by Joseph Goldstein
In this fast-paced working world, mindfulness is taking on life-saving levels of significance. Culling from personal experience and a range of vital sources, author Joseph Goldstein turns you on to the power of meditation and other practices. Your journey starts here. – AU$28/US$13
Buy it here (AUS) Buy it here (US)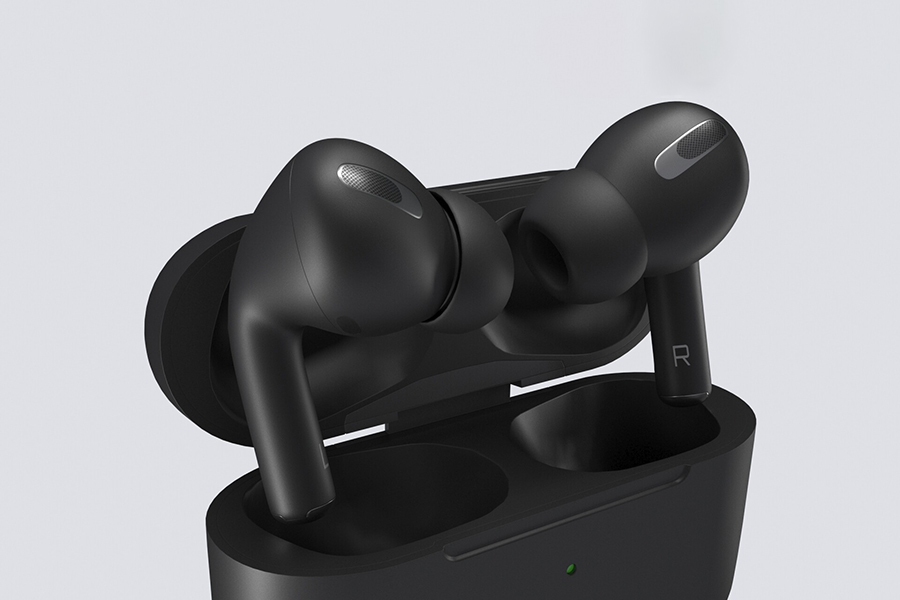 Apple AirPods Pro
They're stylish, convenient, and they actually work. They're the Apple AirPods Pro and they come packed full of modern features, including noise cancellation and transparency mode. File this gift under "guaranteed to please." – AU$399/US$249
Buy it here (AUS) Buy it here (US)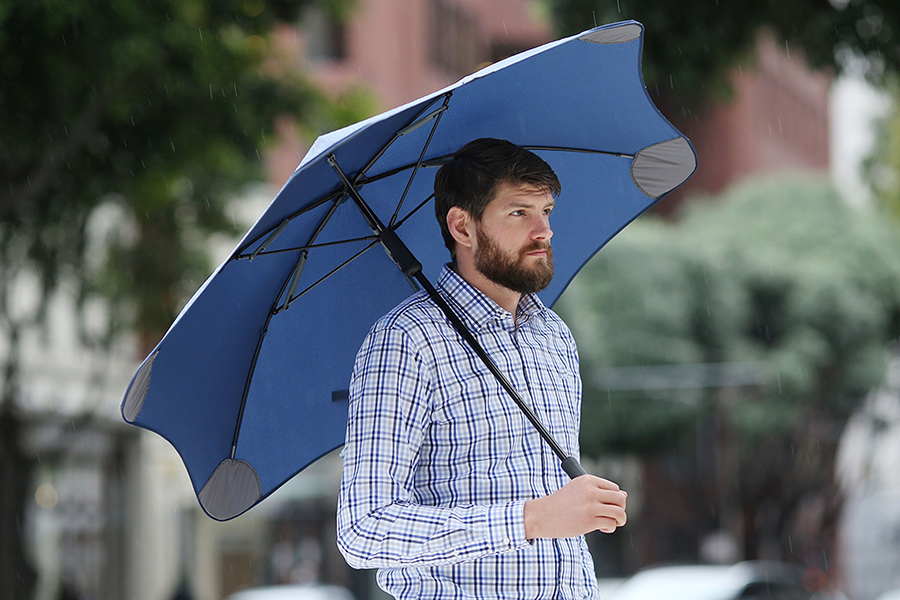 BLUNT Executive Umbrella
As the largest street umbrella in BLUNT's range, the Executive ensures nothing but maximum coverage and performance. Tested in winds up to 115 km/h, it features an easy-grip handle and high-tension canopy with patented brand tips. Once you face harsh weather with this product by your side (or over your head), nothing else will suffice. – AU$149/US$109
Buy it here (AUS) Buy it here (US)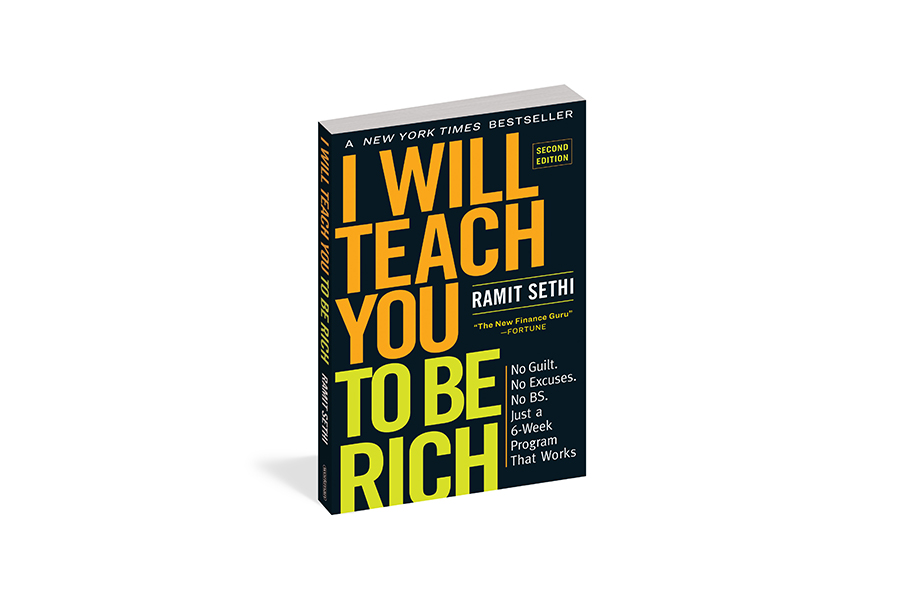 I Will Teach You to Be Rich
Entrepreneur and "wealth wizard" Ramit Sethi will teach you to be rich in the 10th-anniversary edition of this best-selling book. Through smart investing and other financial tricks, you can have your money work for you and not the other way around. Speaking of smart investments, the book is quite affordable. – US$9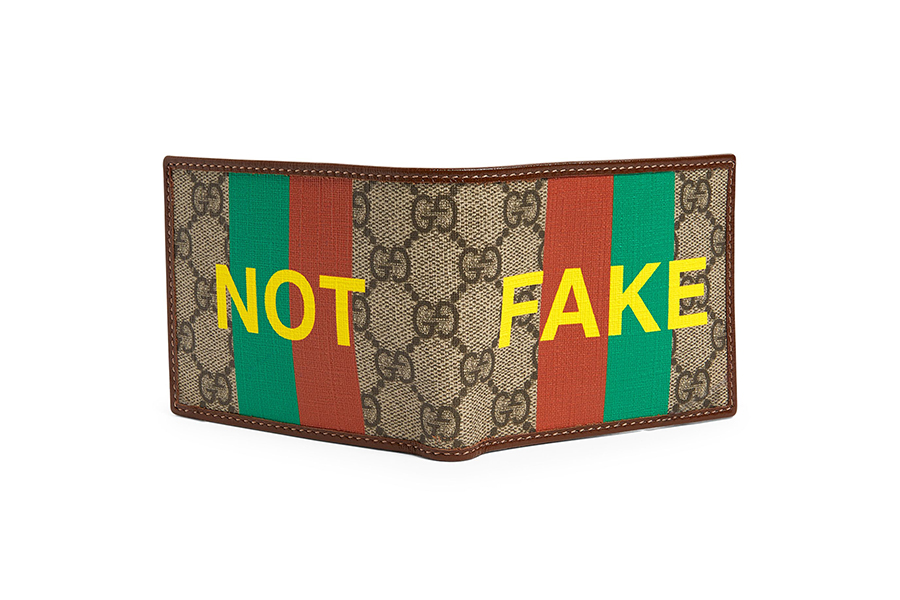 Gucci Printed Leather-Trimmed Monogrammed Coated-Canvas Billfold Wallet
Italian fashion designer Mr Alessandro Michele put his playful touch on this billfold Gucci wallet. Splashing the words "Fake/Not" across a coated canvas exterior with leather trimming, it pays clever tribute to knock-offs and counterfeits. But this is definitely no knock-off! – AU$578/US$430
Buy it here (AUS) Buy it here (US)
More Gift Guides:
2020 Christmas Gift Guide – Luxury
2020 Christmas Gift Guide – The Stylish Man
2020 Christmas Gift Guide – Seiko Watch Edition
View All Our 2020 Christmas Gift Guides