Best Advent Calendars of 2019
Like an ongoing appetiser menu of miniature proportion, the best advent calendars pave way for Christmas in brilliant fashion. Putting anything from toys to chocolates to miniature liquor bottles behind tiny doors or perforated panels, each one is quite literally a gift that keeps on giving. Whether you get one for yourself or for others, you'll experience the pure thrill of unwrapping a little present each and every day until finally arriving at the main course (i.e. Christmas itself). Meanwhile, there are arguably more advent calendars than ever before, not all of which are created equal. Here are 2019's best.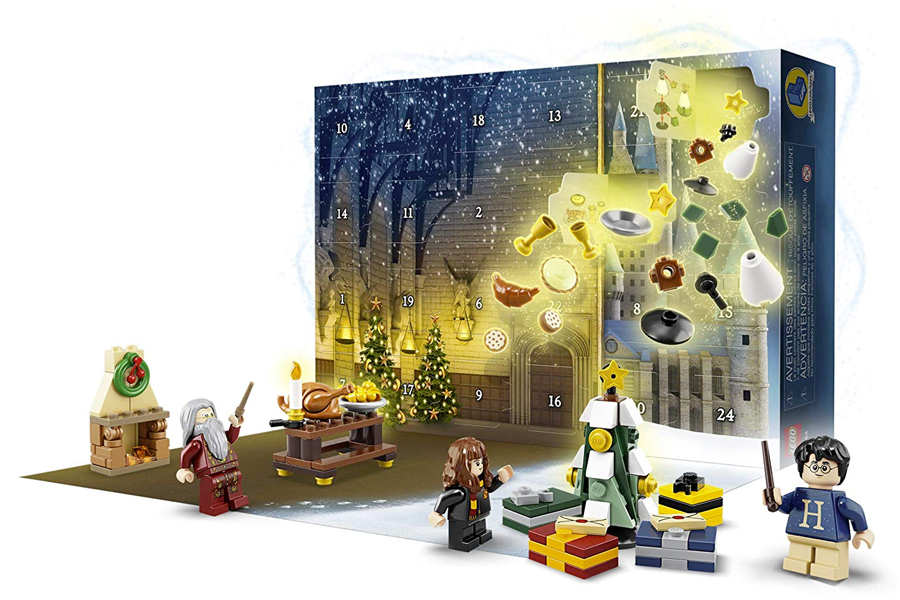 1. LEGO Harry Potter Advent Calendar
Whether you're young in age or young at heart, the LEGO Harry Potter Advent Calendar might very well combine two of your favourite passions. Pop open each respective panel to discover a new holiday gift, which comes straight out of the Harry Potter universe but can also assimilate with any traditional LEGO set. Featured in the calendar are the following six mini-figures (among other things): Harry Potter, Hermione Granger, Ron Weasley, Albus Dumbledore, Professor Flitwick, and a Hogwarts Architect.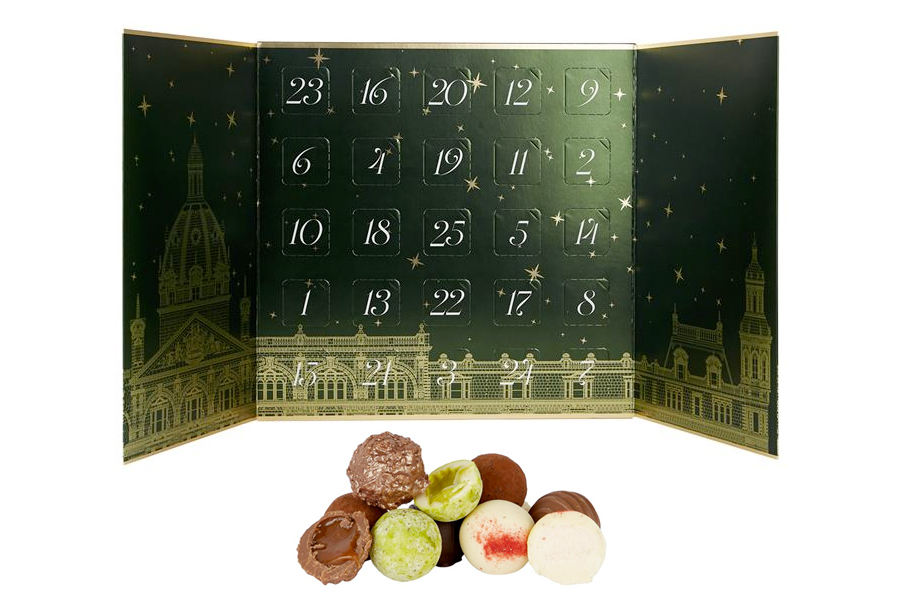 2. Harrod's Truffle Selection Advent Calendar
You never know what you're going to get from this tasty advent calendar, which offers a decadent truffle for each new day. From salted caramel praline to strawberries and cream to everything in between, it packs a sweet surprise into every panel. Of course, you knew whether or not this was your 2019 advent calendar as soon as you saw the word "truffle."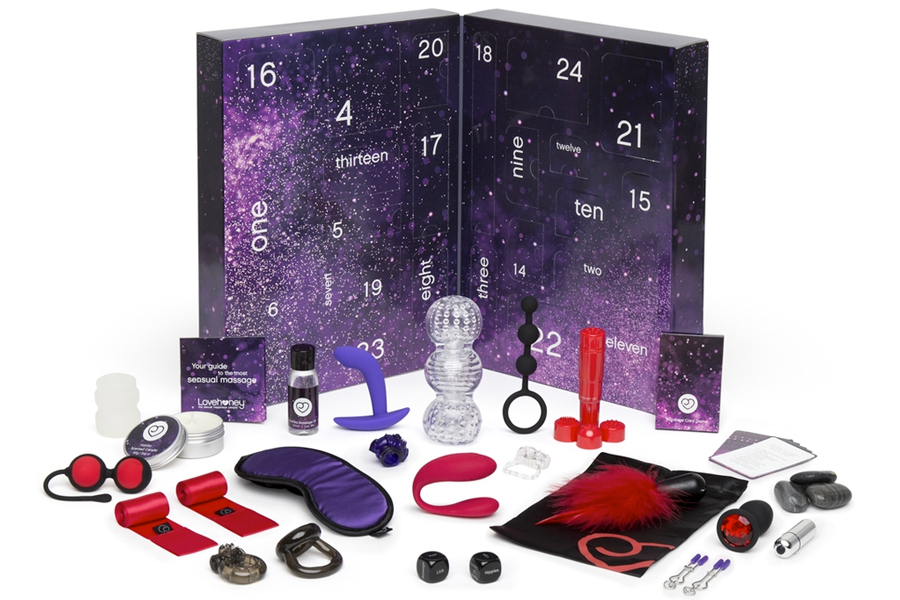 3. Lovehoney Sextoy Advent Calendar
If you made Santa's naughty list this year, then you might as well go the full distance by scooping up this sex toy advent calendar. Delivering serious bang for your buck (no pun intended), it features Lovehoney's best-sellers and customer favourites. Act fast and get this one before it's gone.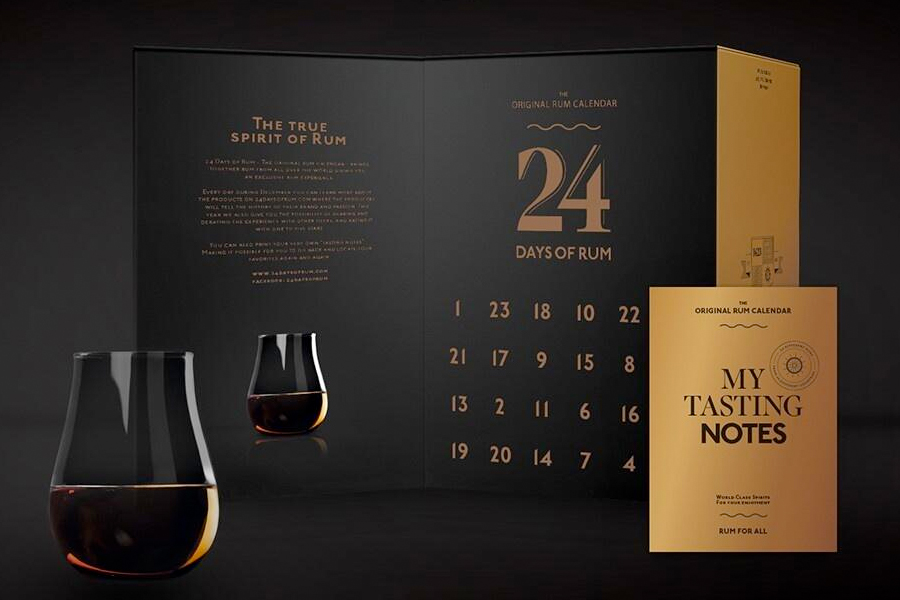 4. 24 Days of Rum Advent Calendar
If you love rum, then you'll love this boozy advent calender, which serves up 24 mini-bottles of the good stuff. Presented in striking gold and black, it also comes with a little tasting notebook. Get it as a gift for yourself or for your favourite rum enthusiast…or both.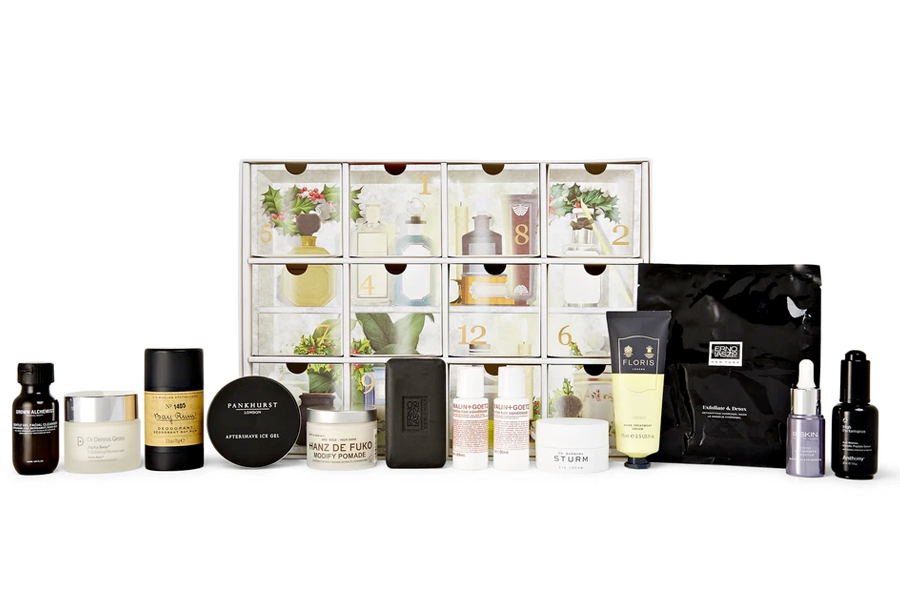 5. MR PORTER Grooming Advent Calendar
Packing an entire arsenal into one convenient place, this 12-day advent calendar delivers serious quality and value. Behind each numbered door is an exceptional grooming product, including moisturiser, pomade, shampoo, deodorant, aftershave, and more. It all comes from some of the best names in the game, such as Malin + Goetz, Dr. Dennis Gross, and Grown Alchemist, among others. We can't recommend this one highly enough.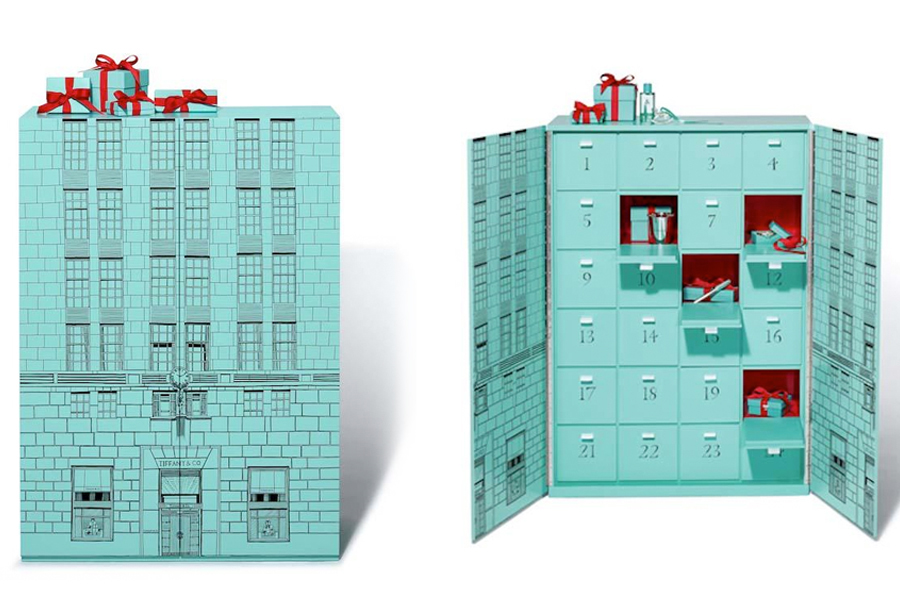 6. Tiffany & Co. Advent Calendar
If you really want to impress the special lady in your life, we have just the advent calendar for you. It comes from iconic jewellery brand Tiffany & Co. and boasts a lifetime's worth of luxury items. That includes an 18k gold bracelet, Pavé diamond flower pendant in platinum, and gorgeous watch, along with other uber-premium bling. Far more than a top-shelf advent calendar, this affluent set is in a class all its own.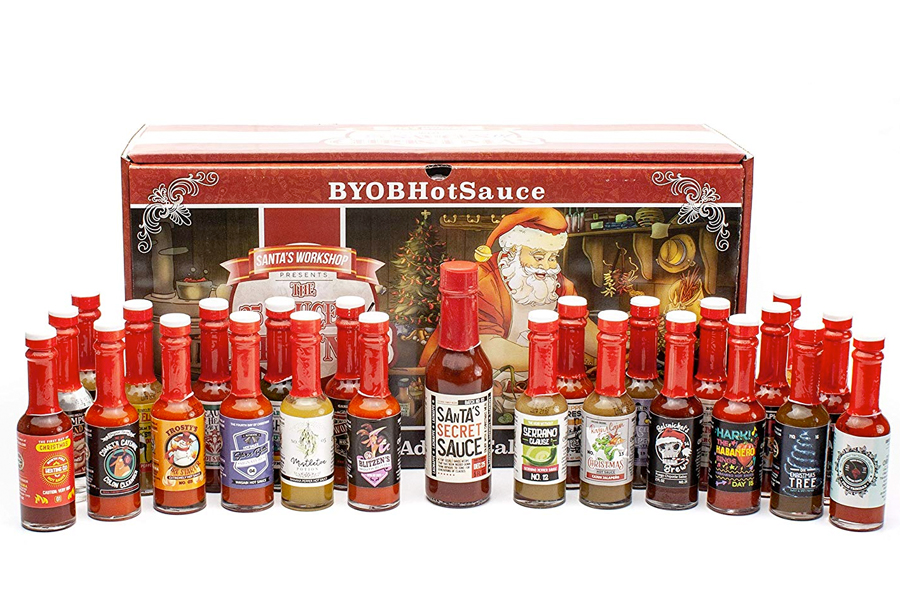 7. BYOB Hot Sauce Advent Calendar
There's no such thing as too much variety when it comes to hot sauce, making this advent calendar a bona fide no-brainer purchase. It features 25 different 2oz glass bottles of Louisiana-style hot sauces, each of which has its own holiday-themed label. Welcome to flavour country.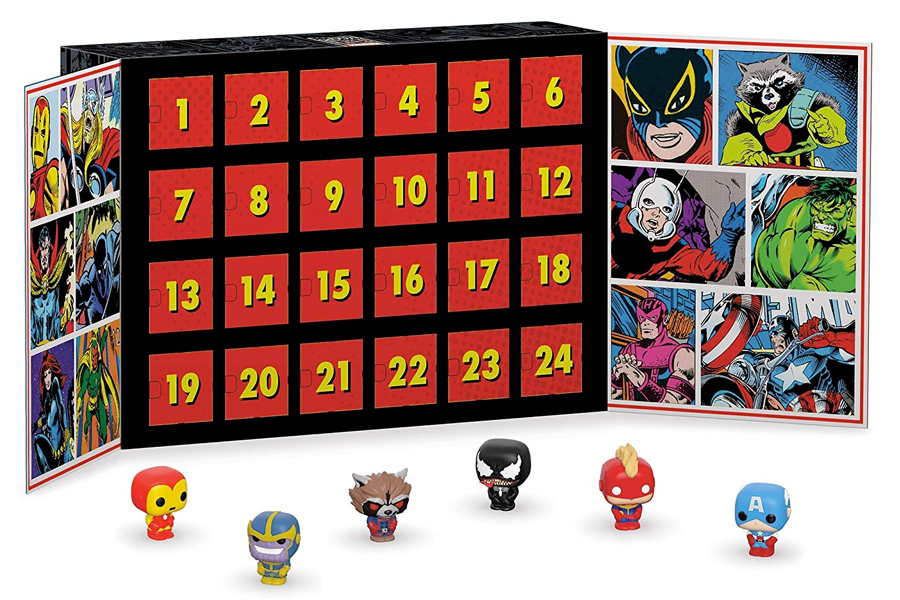 8. Funko Marvel 80th Anniversary Advent Calendar
Funko celebrates 80 years of Marvel Comics with this 24-day advent calendar. Behind each respective panel is a pocket pop of a beloved Marvel character, including Venom, Iron Man, Captain America, and others. It's a fanboy's Christmas dream come true!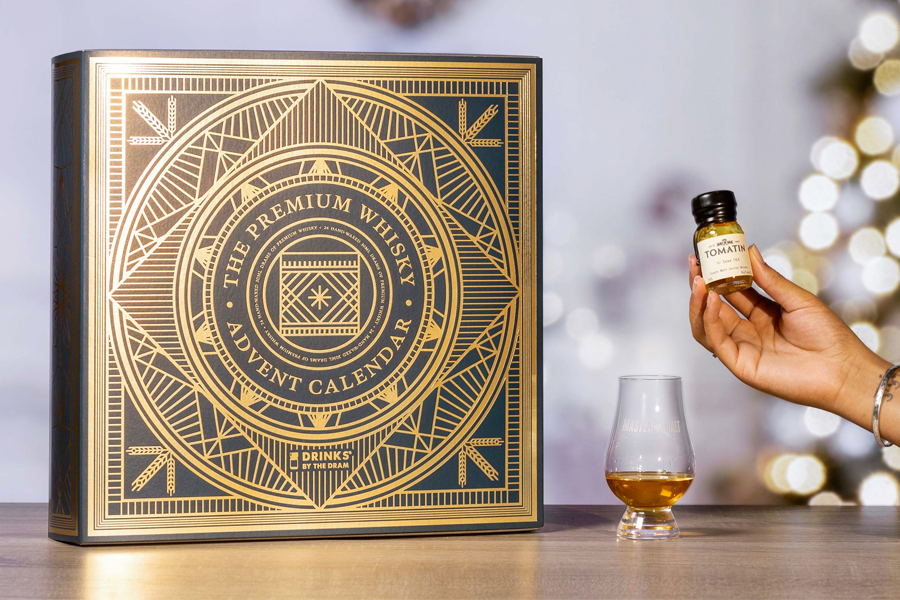 9. Masters of Malt – a Selection of Booze-Filled Advent Calendars
What better way to celebrate the holidays than with an ongoing rotation of high-quality spirits? Should you agree, then snag one of these booze-filled advent calendars, each of which hosts 24 hand-waxed glass sample mini-bottles. We can think of no better way to count down the days.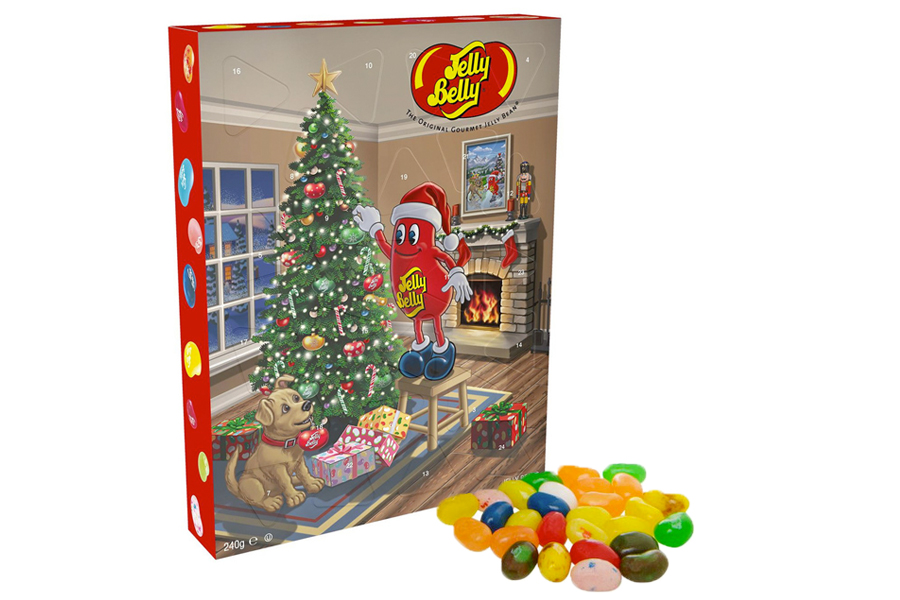 10. Jelly Belly Advent Calendar
Satisfy your sweet tooth in timeless style by way of this advent calendar from Jelly Belly. The brand has been in business since 1869 and with good reason, as it knows how to craft a tasty bean. Okay, okay, so it's not as exciting as booze or sex toys, but your kids will love it.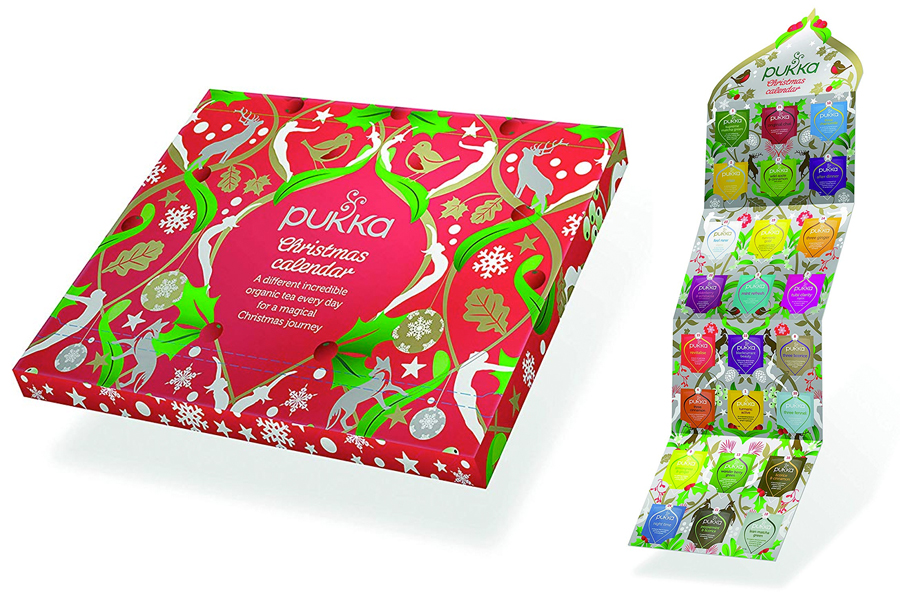 11. Pukka Organic Herbal Tea Advent Calendar
Hot tea is another category where ample variety is part of the fun, making this advent calendar one of the best in 2019. It contains 24 Pukka tea bags in total, including herbal, fruit, and green blends. It's all gluten-free, ethically sourced, and inspired by nature. This is some true feel-good sipping.