Mother's Day Gift Guide 2020
Nearly everyone will be shopping online for this year's Mother's Day and that means products are going to sell out fast. Don't wait to pull the trigger as soon as you see something that Mum will love. To make the process that much easier, we've compiled a list of surefire mother-pleasers on your behalf. Expect to find quality skincare products, premium glassware, artisanal soaps, high-performance apparel, fitness gear, tasting kits, watches, choice tech, and so much more. Here's to keeping our mothers safe, entertained, and appreciated in 2020!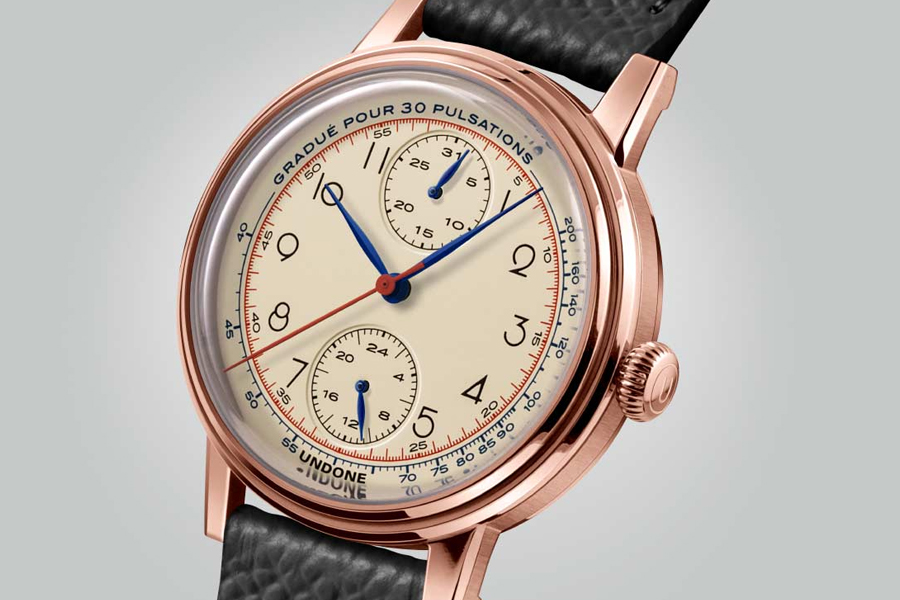 UNDONE Urban34
The first women's watch collection from UNDONE is stylish, functional, and fully customisable. Your mum will end up with a sleek urban timepiece that's truly like no other. There's even an option to add a unique icon.
Buy it here (AUS)   Buy it here (USA)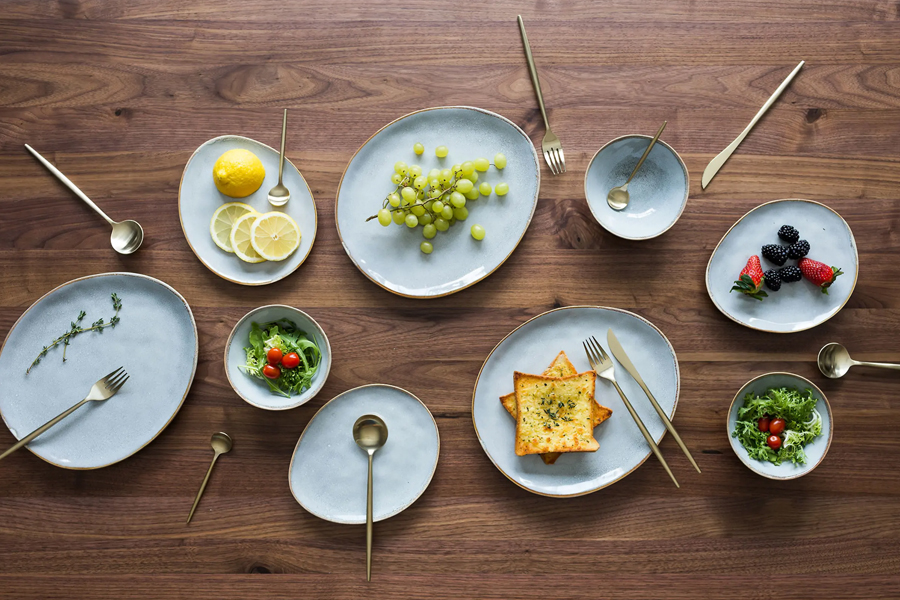 Clare 12 Piece Tableware Set
As with all things from Castlery, this tableware set strikes the perfect balance between high-quality craftsmanship and signature aesthetic. Mum will adore it.
Buy it here (AUS)   Buy it here (USA)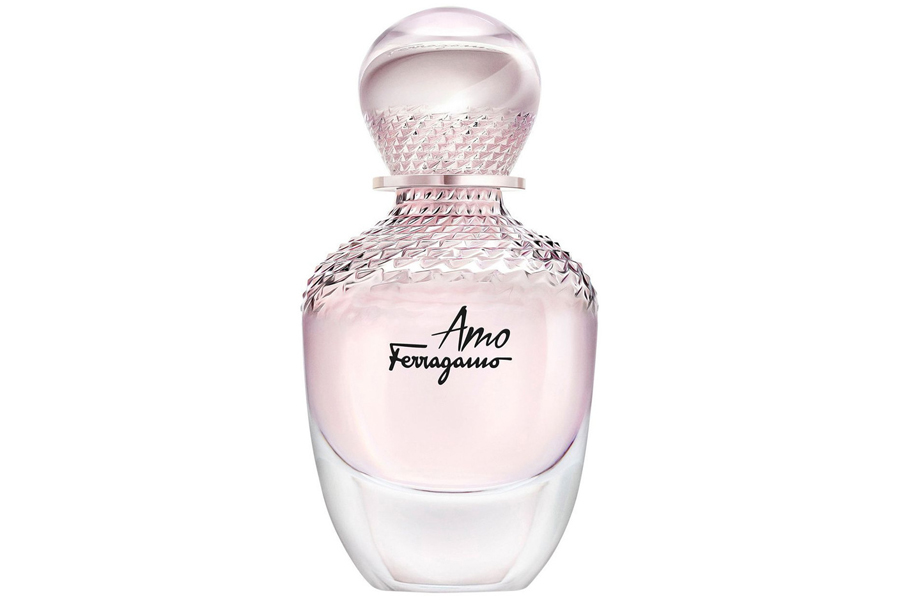 Amo Ferragamo Fragrance
The bottle alone is the stuff of luxury and that's before you've even taken the first whiff. Expect bright aromatic notes of flower, citrus, and fruit. All those five-star reviews can't be wrong.
Buy it here (AUS)   Buy it here (USA)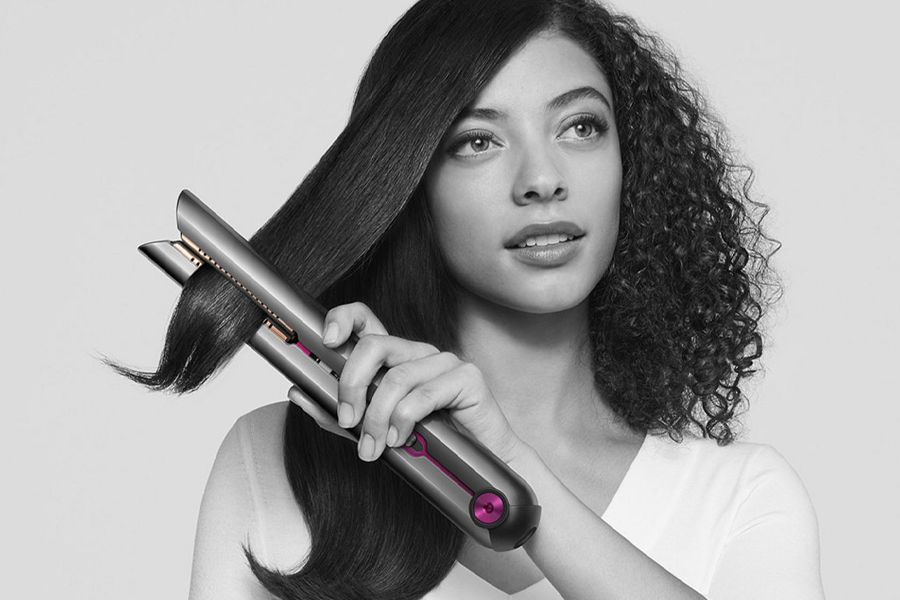 Dyson Corrale Straightener
Dyson makes some of the best appliances in the world and this sleek hair straightener is no exception. She can use it with a cord or without one as she experiences improved styling, minus the hair damage.
Buy it here (AUS)   Buy it here (USA)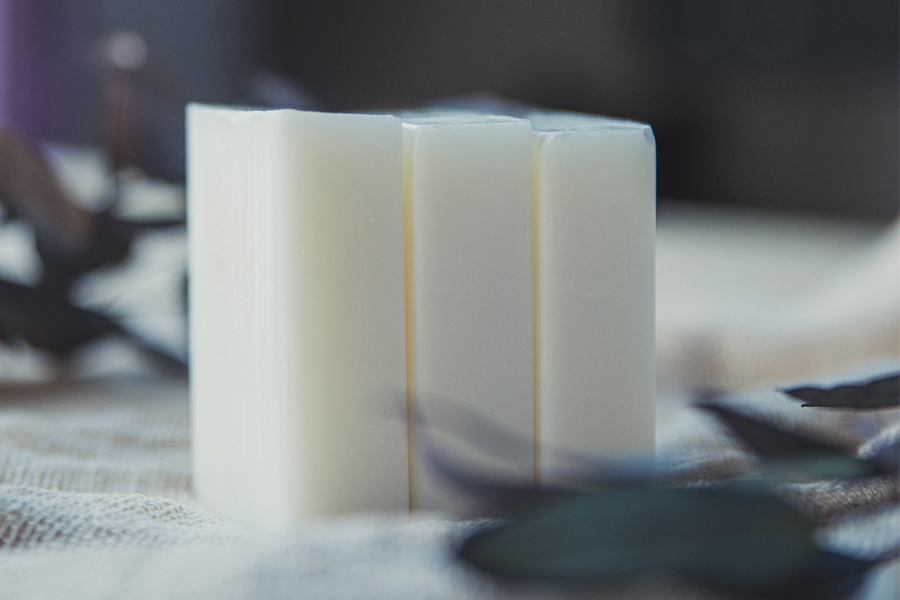 Soapboxes
Each bar of this creamy goats milk soap is packed full of nourishing goodness and free from known irritants. Get Mum a whole box and give her the gift of healthy, vibrant skin.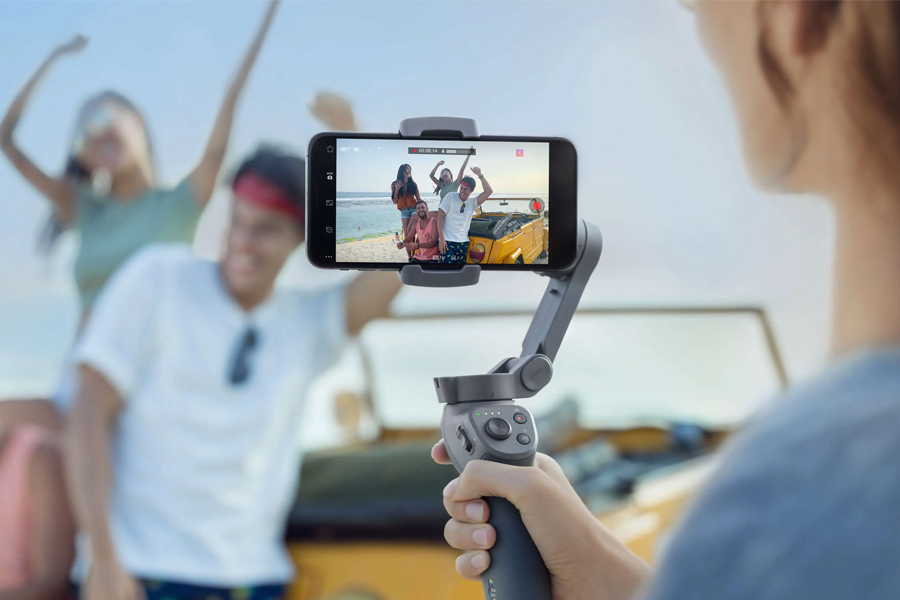 DJI Osmo Mobile
We have yet to meet a mother who doesn't love taking pictures and that's truer now than ever before. The DJI Osmo Mobile uncovers every conceivable smartphone camera angle with unparalleled freedom and precision. Naturally, she'll put it to good use.
Buy it here (AUS)   Buy it here (USA)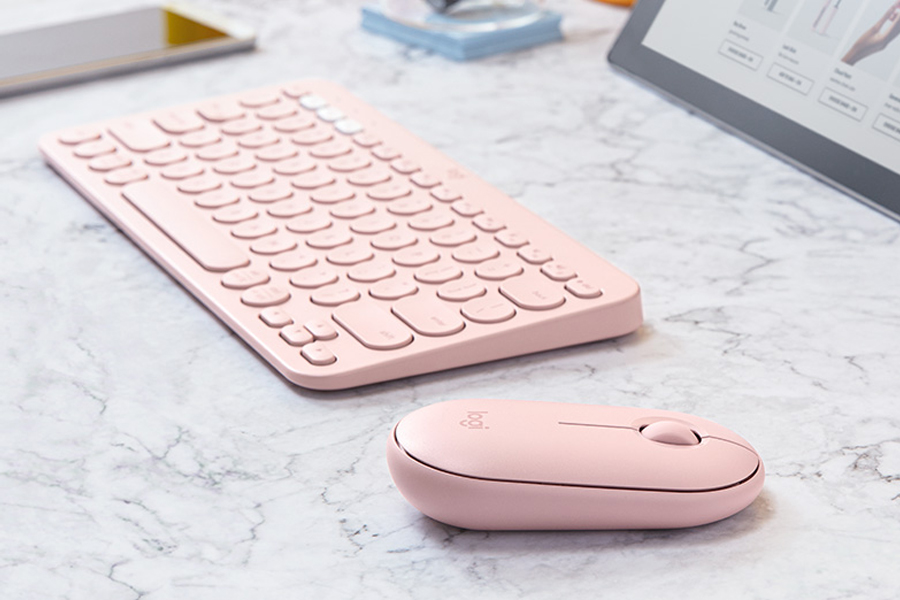 Logitech Pebble Wireless Mouse
Here's a mouse that's exactly as cute as it sounds, better known as the Pebble. Flaunting a modern and minimalist profile, it offers silent clicking and scrolling, amongst other things.
Buy it here (AUS)   Buy it here (USA)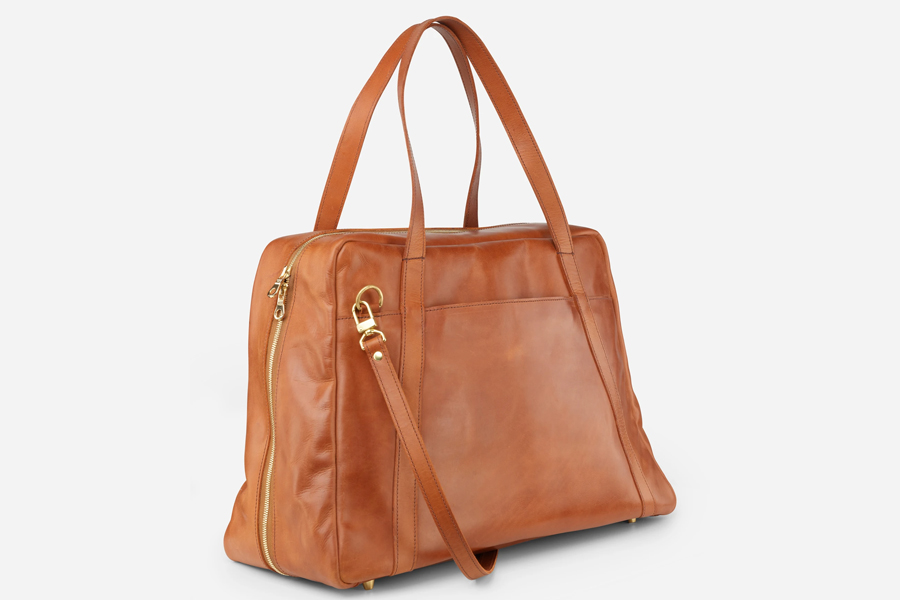 Parker Clay Taytu Weekender
Does your mum have an eye for style and a love of designer bags? If so, then this leather weekender from Parker Clay is a product that basically sells itself.
Buy it here (AUS)   Buy it here (USA)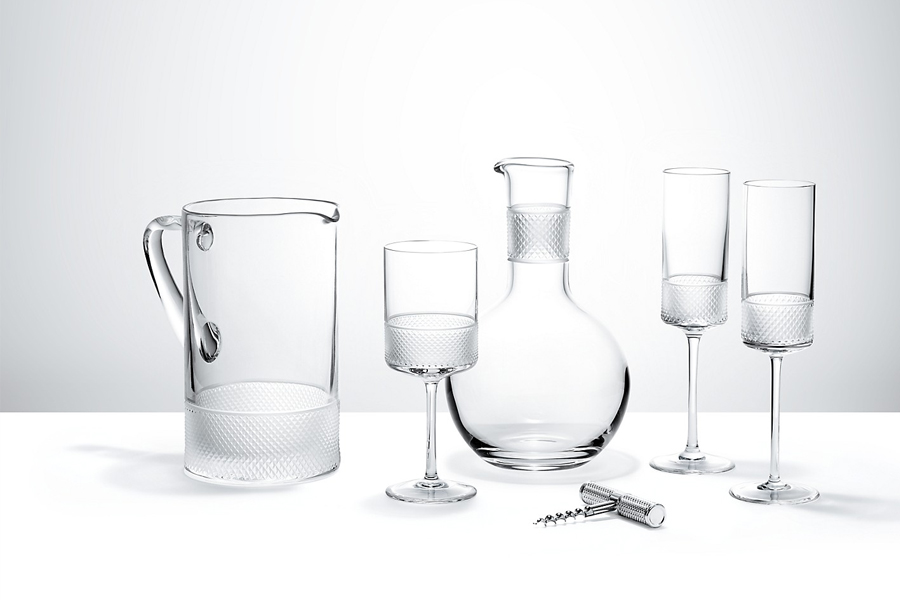 Tiffany & Co Champagne Flutes
If you like the sound of making your mother's friends wildly jealous, snag her a pair of these luxurious champagne flutes from Tiffany & Co. Made of crystal glass, their distinctive geometric style is impossible to miss. Sometimes, it's good to splurge.
Buy it here (AUS)   Buy it here (USA)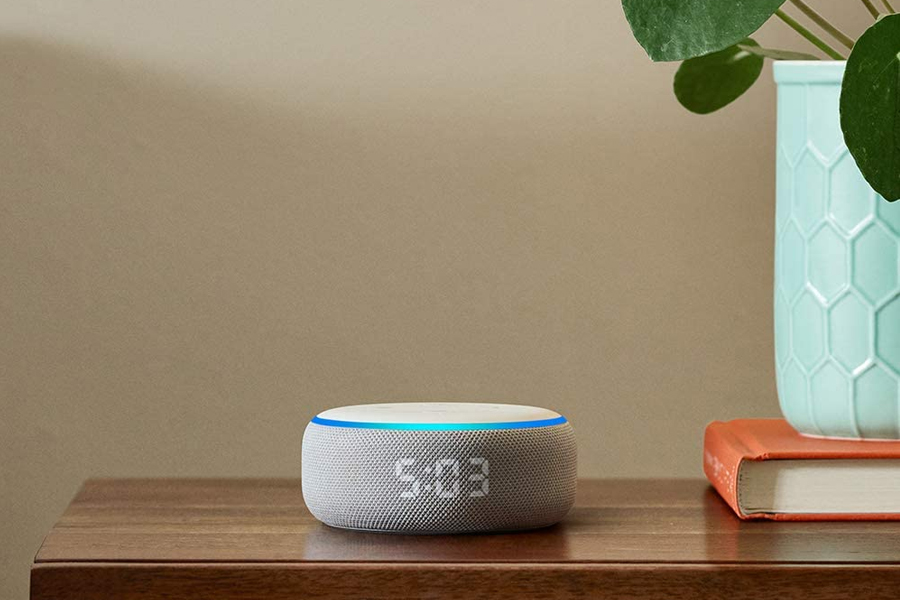 Amazon Echo Dot with Clock
Not only is Amazon's foremost smart speaker easy to control and packed with functionality, but it's also quite stylish. If Mum doesn't already have one, now is the time to get her one.
Buy it here (AUS)   Buy it here (USA)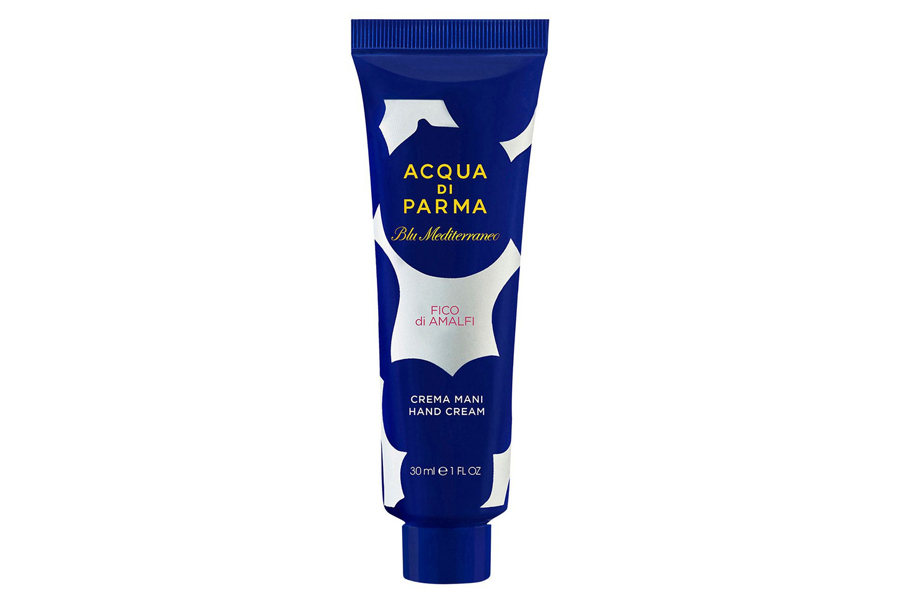 Acqua Di Parma Blu Mediterreneo Fico di Amalfi Hand Cream
Perhaps one of the most obvious mother's day gifts, but a divine hand cream never gets old. And with this luxurious Acqua Di Parma formulation, you're giving your mum the cream of the crop.
Buy it here (AUS)   Buy it here (USA)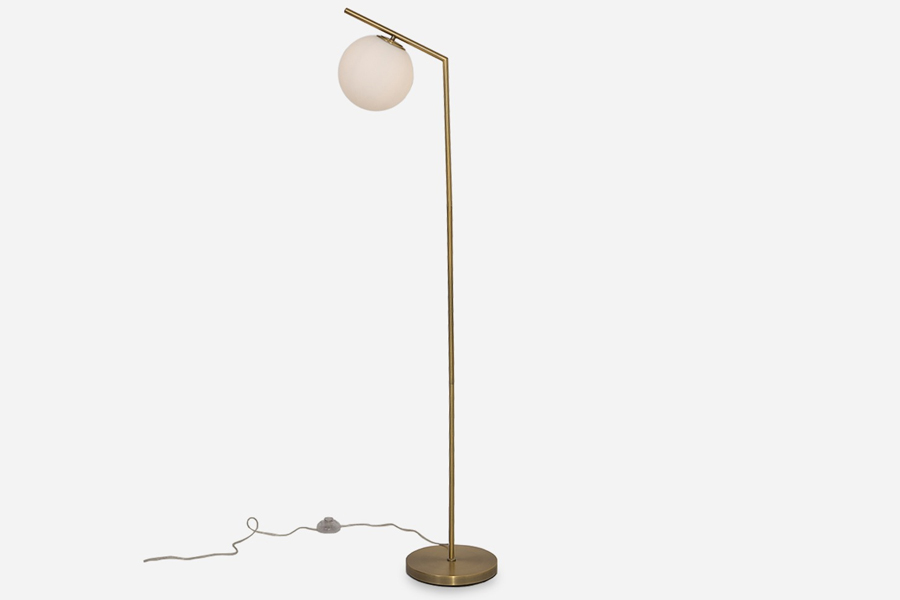 Cedric Floor Lamp
With its elegant bronze stem and stunning white glass shade, the Cedric Floor Lamp is as much a work of art as it is a modern appliance. Expect it to light up the decor in more ways than one.
Buy it here (AUS)   Buy it here (USA)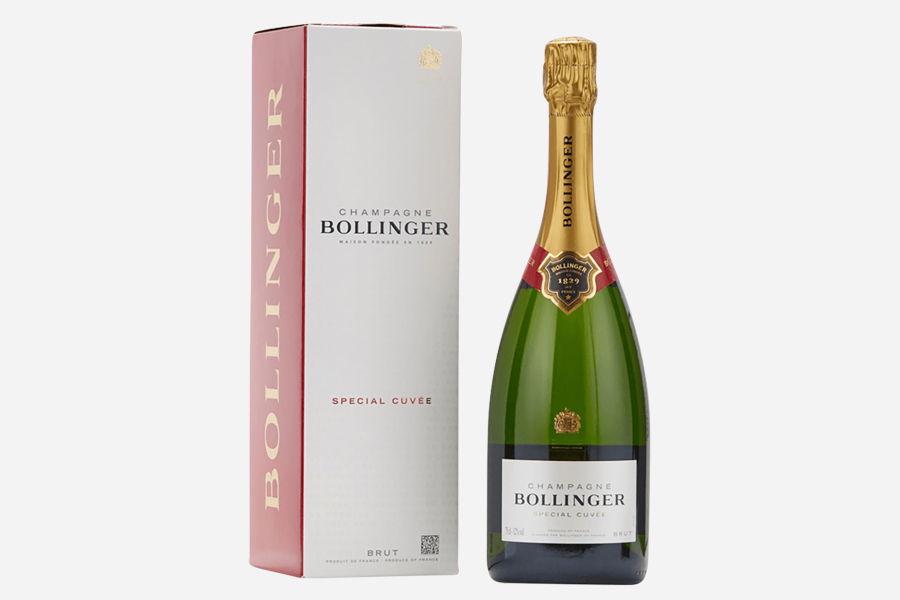 Champagne Bollinger Special Cuvée
One thing that no epicurean mother would argue with? Quality champagne. Meanwhile, this one from Bollinger delivers exquisite taste at just the right price point. You do the math.
Buy it here (AUS)   Buy it here (USA)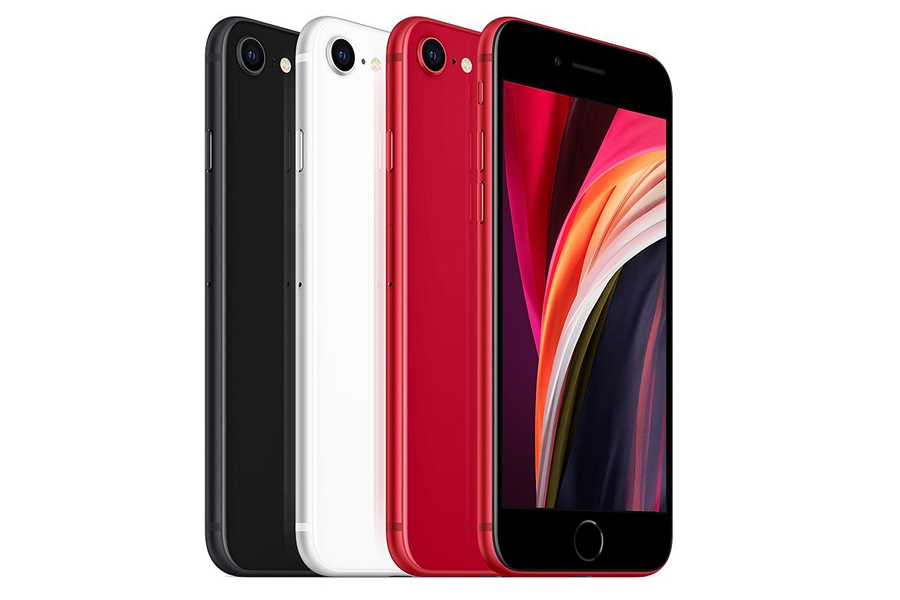 iPhone SE
It might sound too good to be true, but Apple's iPhone SE is powerful, functional, and wildly affordable. Grab it now while the brand is still feeling generous.
Buy it here (AUS)   Buy it here (USA)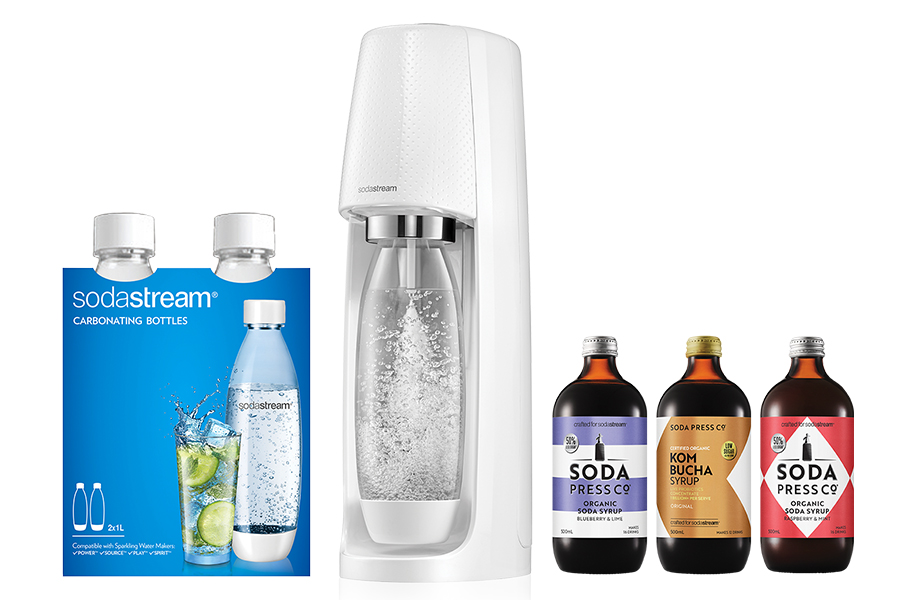 SodaStream Bubbles For Mum Pack
An eco-conscious gift for mum that the whole family will enjoy. This special mother's day pack includes a SodaStream in Spirit White, Twin Pack White Fuse PET and any 3 Sodapress Co for SodaStream flavours. It's guaranteed to put a smile on her face.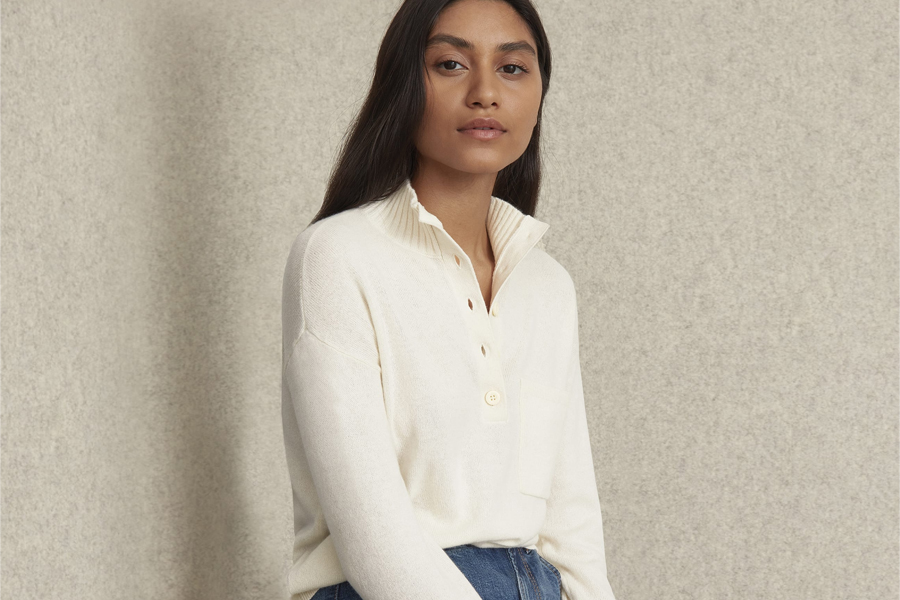 Everlane Cashmere Sweater
Clothing brand Everlane is beloved by modern women all over the world. Cashmere is one of the most comfortable fabrics you can find. Put the two together and you have yourself a Mother's Day masterpiece.
Buy it here (AUS)   Buy it here (USA)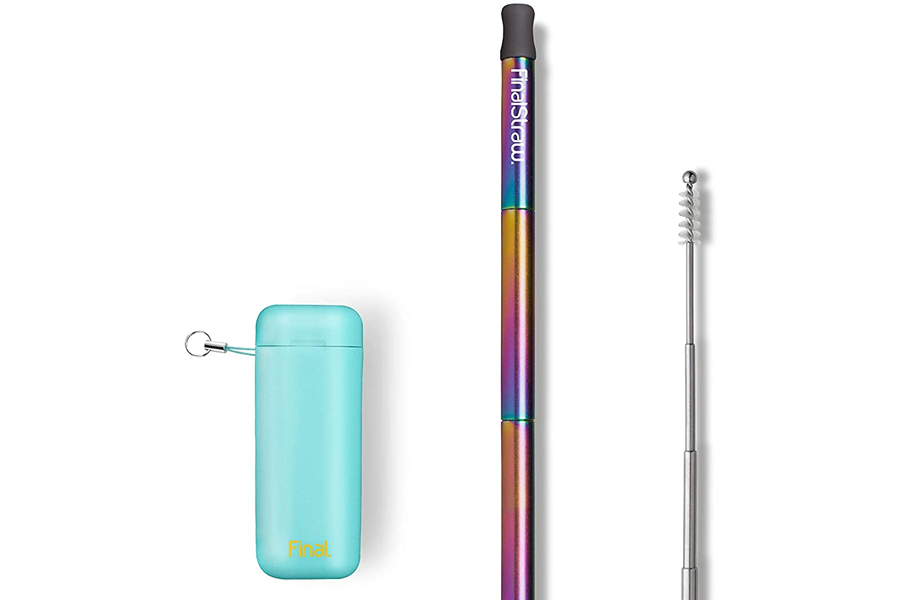 Collapsible Stainless Steel Straw
Give Mum the gift of environmental friendliness with this collapsible travel straw, which also happens to look pretty sleek. A cleaning brush is included with purchase.
Buy it here (AUS)   Buy it here (USA)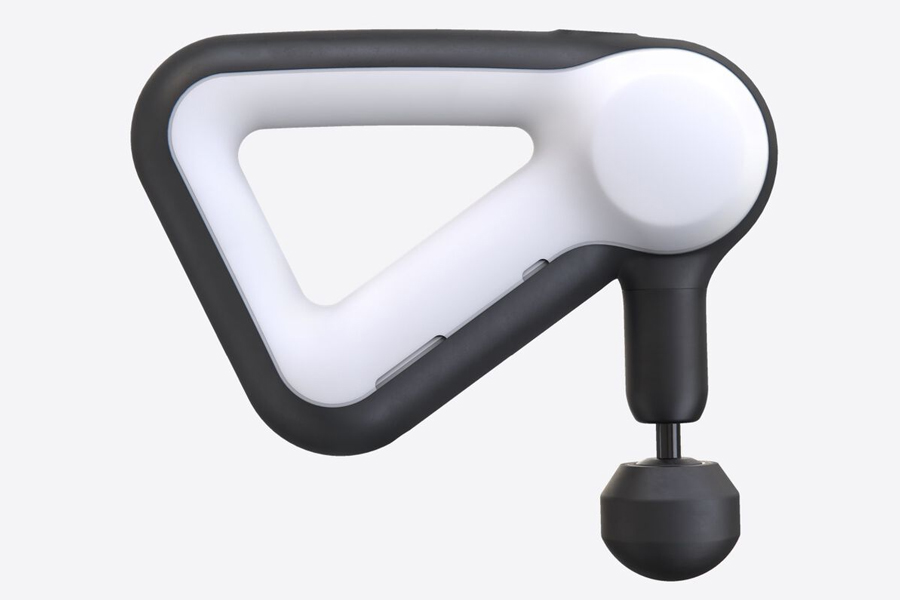 Theragun Liv
Muscle recovery soars to new and spectacular heights with Theragun percussive therapy. If your mum works out on a regular basis, this gift will blow her mind and relax her body in one fell swoop.
Buy it here (AUS)   Buy it here (USA)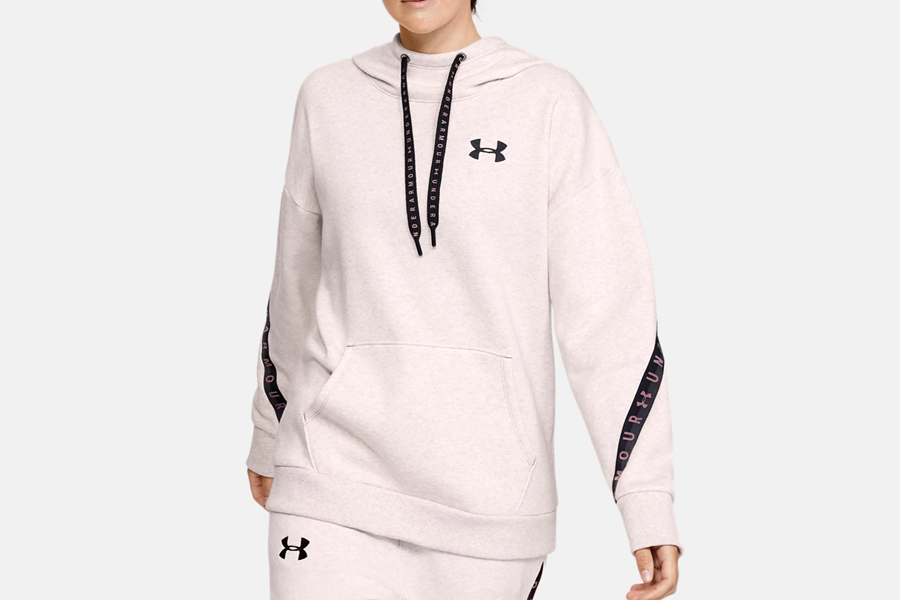 UA Fleece Hoodie
Comfort meets quality on this fleece hoodie from athletic brand UA. It features soft cotton construction with a brushed interior for extra warmth.
Buy it here (AUS)   Buy it here (USA)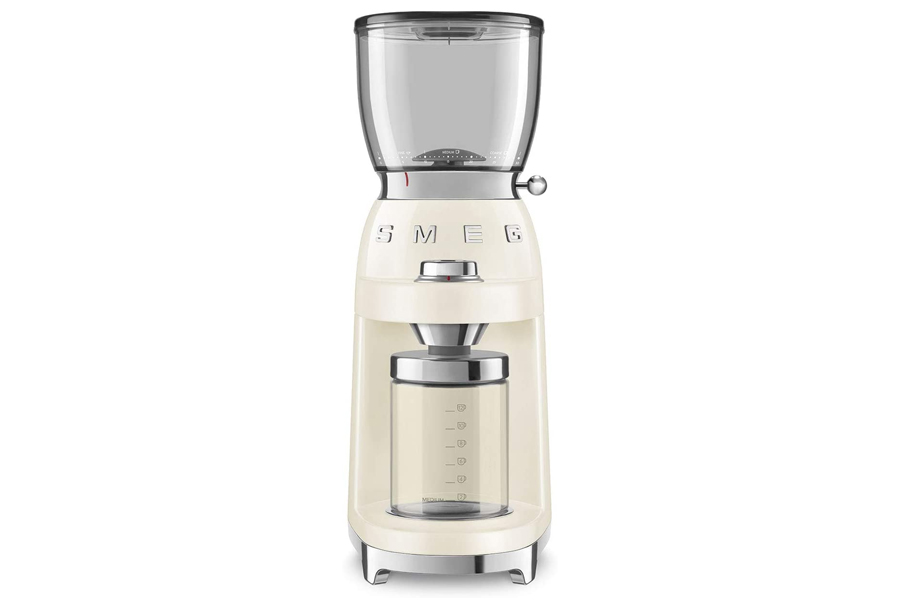 Smeg Coffee Grinder
Stylish and superior, the Smeg Coffee Grinder makes no compromises in its pursuit of durable construction and high-grade performance. If she loves coffee, then she'll love this gift.
Buy it here (AUS)   Buy it here (USA)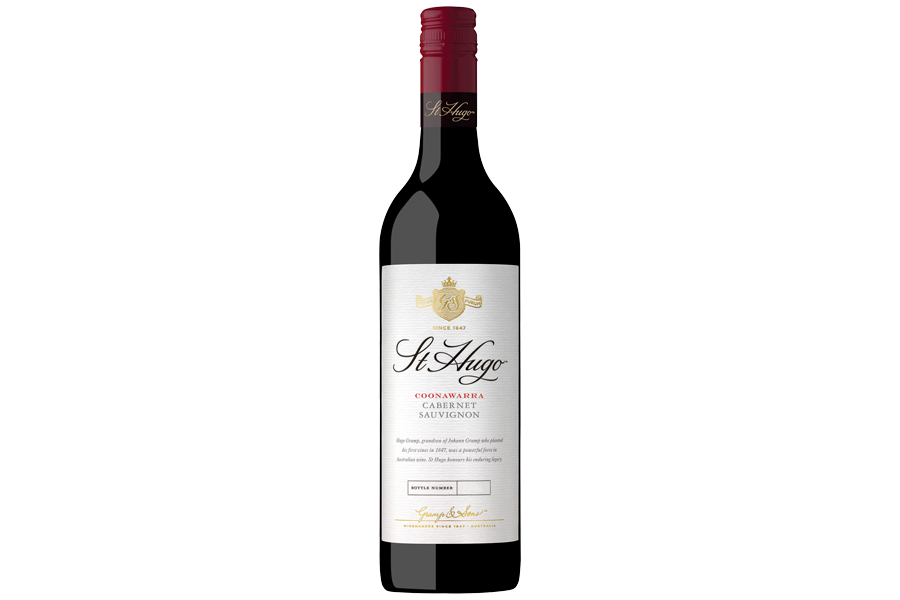 St. Hugo Shiraz Cabernet Sauvignon
Few things say "I love you Mum" like a quality bottle of red wine. You can't go wrong with this quintessential South Australian winemaker's classic Coonawarra Cab Sauv which delivers a vibrant yet elegant structure with every sip.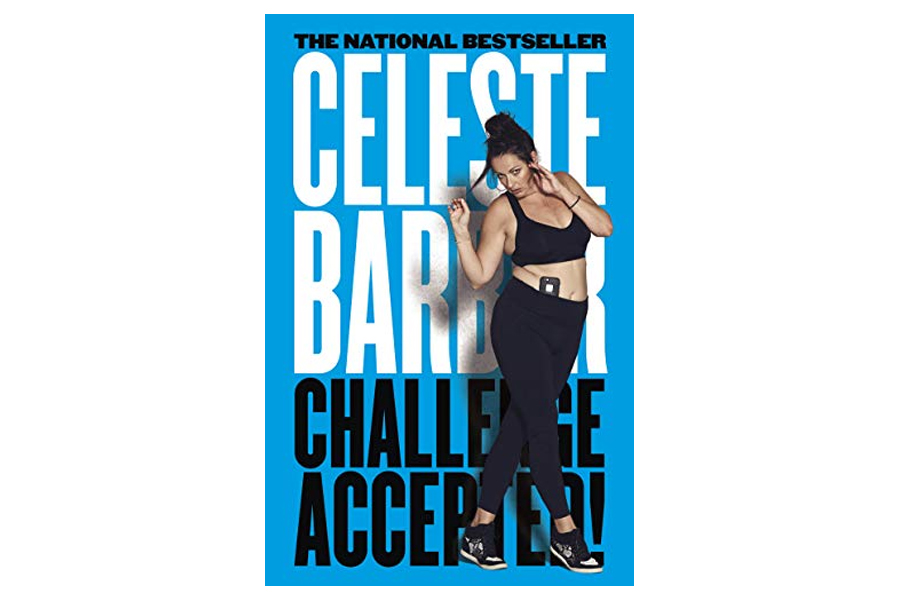 Challenge Accepted by Celeste Barber
Social media star and comedy legend Celeste Barber puts her personality on the page in this best-selling book. All is revealed and laughter is guaranteed. It's also conveniently available in hard-cover, e-book and on Amazon's Audible to suit any mum's needs.
Buy it here (AUS)   Buy it here (USA)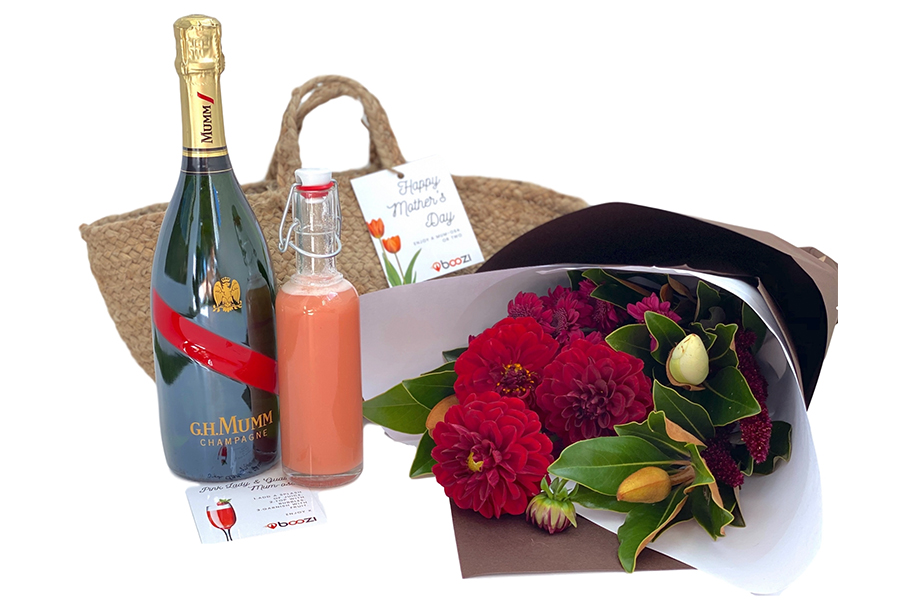 Mum-osa Package
Don't let Mum go outside during these crazy times. Instead, bring the booze to her doorstep. Only this one is slightly different. Included in the Mum-osa package is a bottle of G.H. Mumm Champagne (or prosecco for a cheaper option), Pink Lady Guava Juice, a flower bouquet, a reusable jute bag and a personalised message. Now that's called being a good son!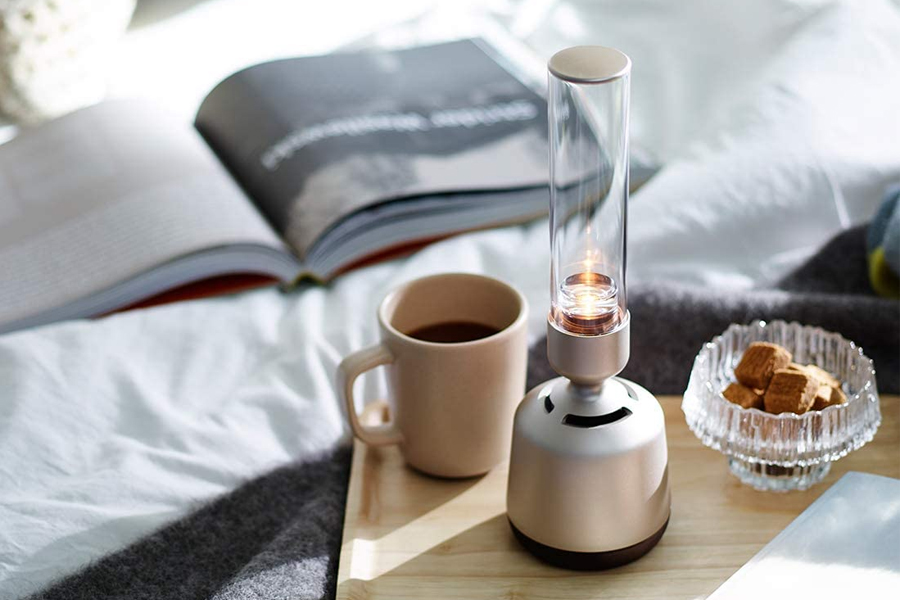 Sony LSPX-S2 Glass Speaker
Look beyond the futuristic design of Sony's wireless glass speaker to find some impressive audio specs. She might literally gasp upon opening this present.
Buy it here (AUS)    Buy it here (USA)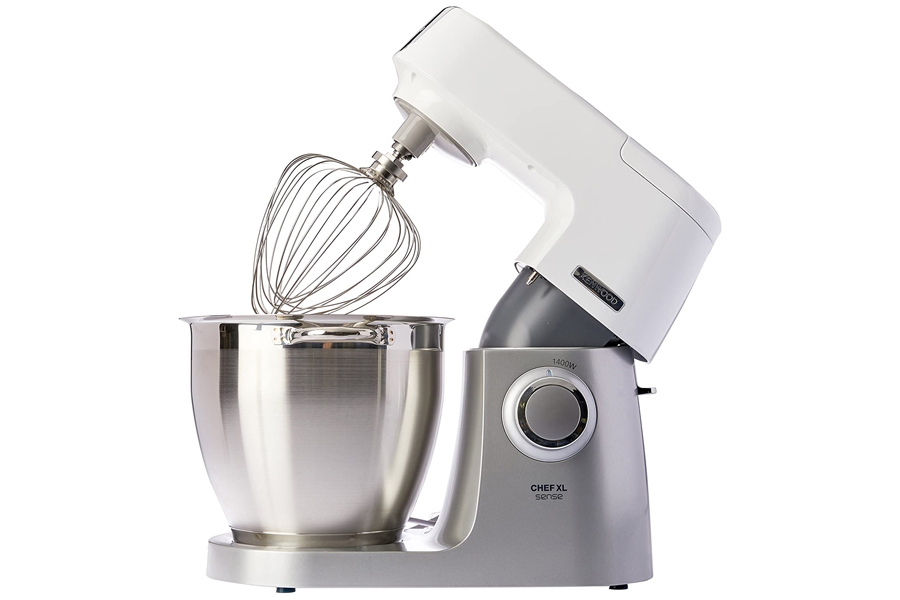 Kenwood Chef XL Sense
Presuming your mum is anything like ours, she can always use new and better kitchen equipment. With its brilliant power, versatility, and speed, this mixer from Kenwood is that equipment.
Buy it here (AUS)   Buy it here (USA)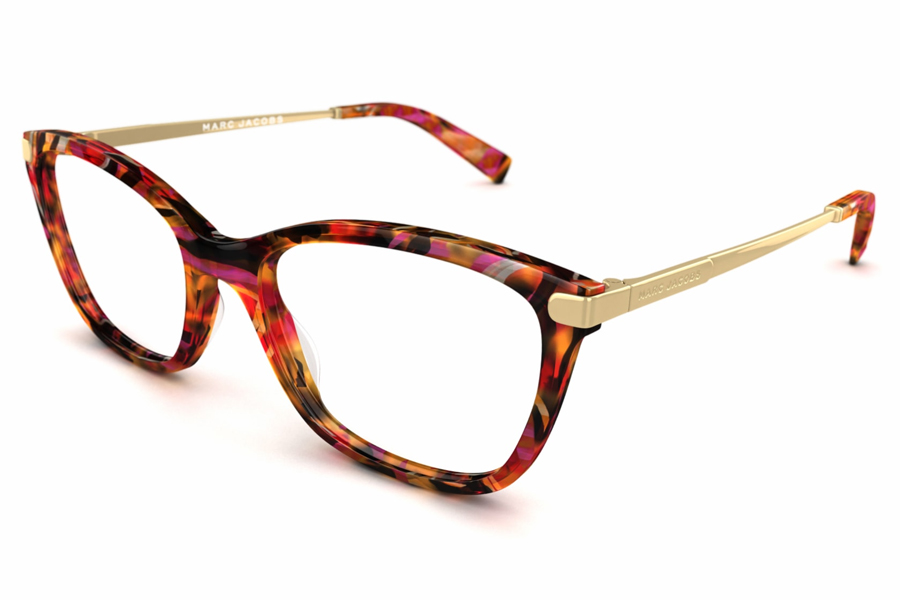 Marc Jacobs Frames
If stylish eyewear went by any other name, that name might very well be Marc Jacobs. These fashionable women's frames are here to prove it conveniently available at Specsavers.
Buy it here (AUS)   Buy it here (USA)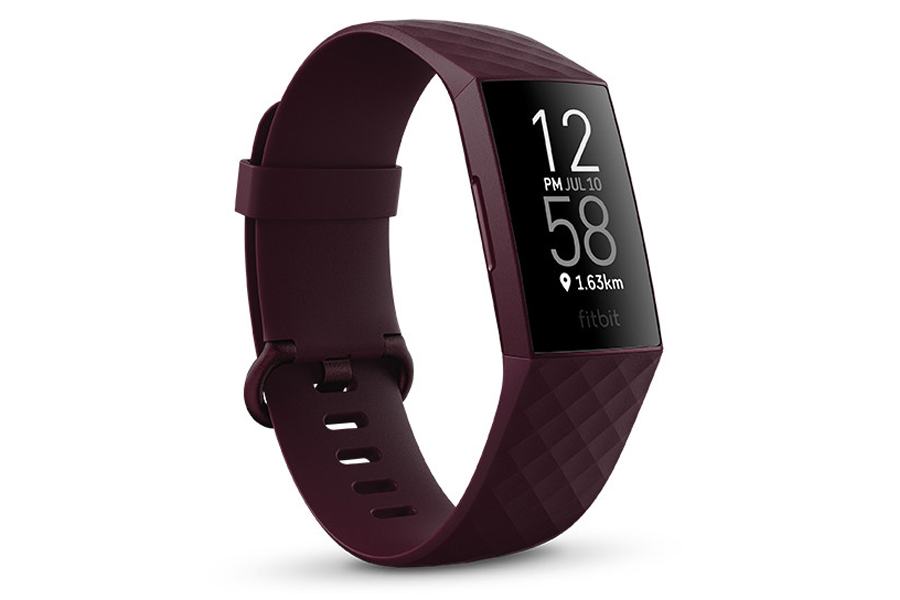 Fitbit Charge 4
Sleek by design and resoundingly accurate, the Fitbit Charge 4 features GPS connectivity, an optical heart rate sensor, water-resistance to 50m, and so much more. May it help bring out her best self. 
Buy it here (AUS)   Buy it here (USA)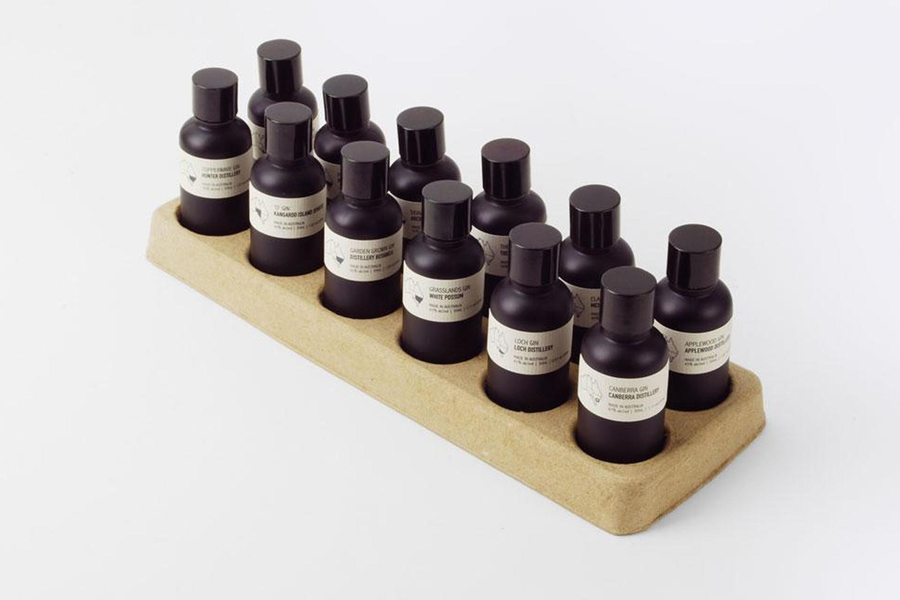 Gin Tasting Kit
By incorporating various botanicals, gin thrives on the spirit of variety. Pick up a tasting kit for Mum and keep that spirit alive. She'll definitely appreciate the gesture.
Buy it here (AUS)    Buy it here (USA)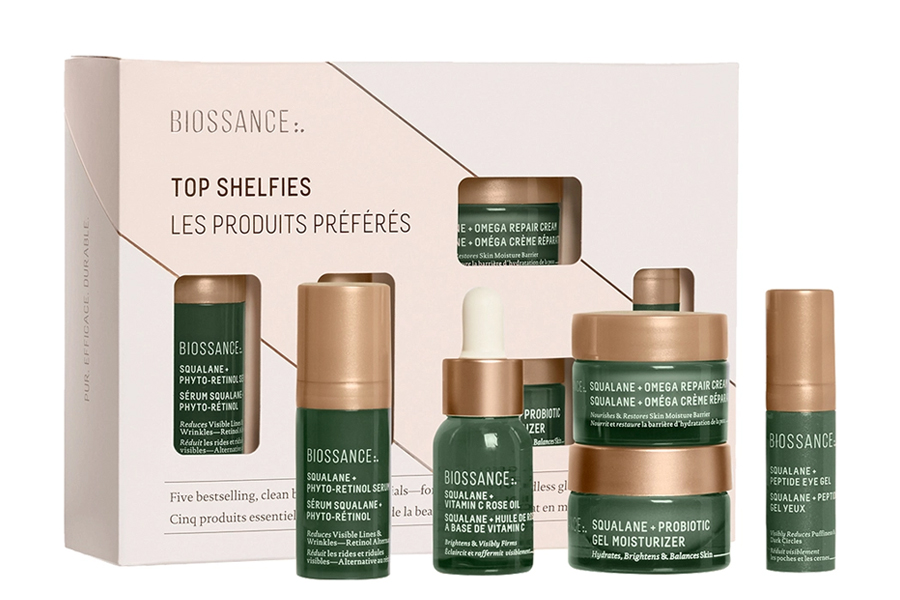 Biossance Skin Essentials Set
This travel-ready set includes five skincare essentials, including eye cream, gel moisturiser, and repair cream. It's like booking her a one-way ticket to healthier, happier skin.
Buy it here (AUS)   Buy it here (USA)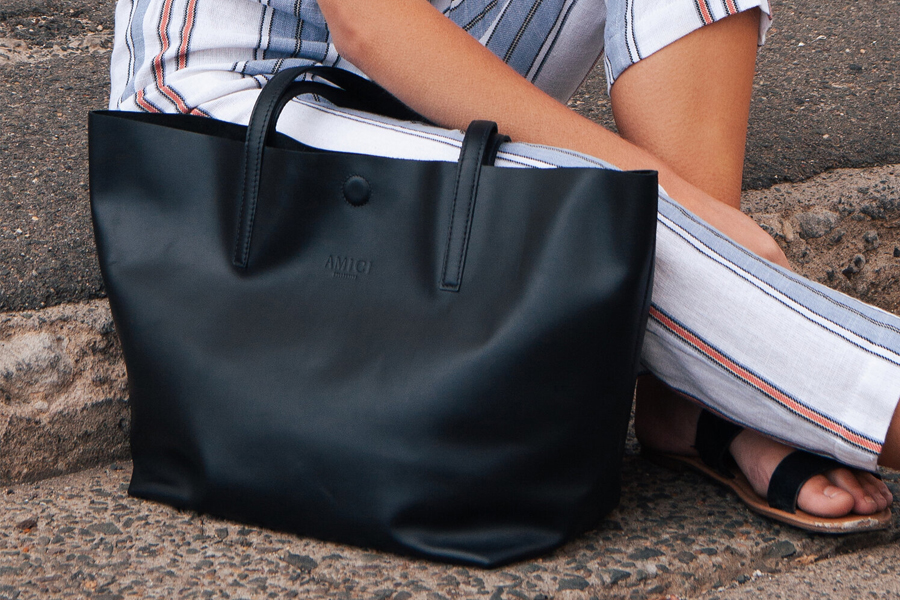 Amici Collective Traveller Tote
As soon as all this lockdown stuff is over, people are going to want to travel. Should your mum be one of those people, we have just the bag for her. It's handmade in Australia out of soft leather and big enough to hold all her travel essentials.
Buy it here (AUS)   Buy it here (USA)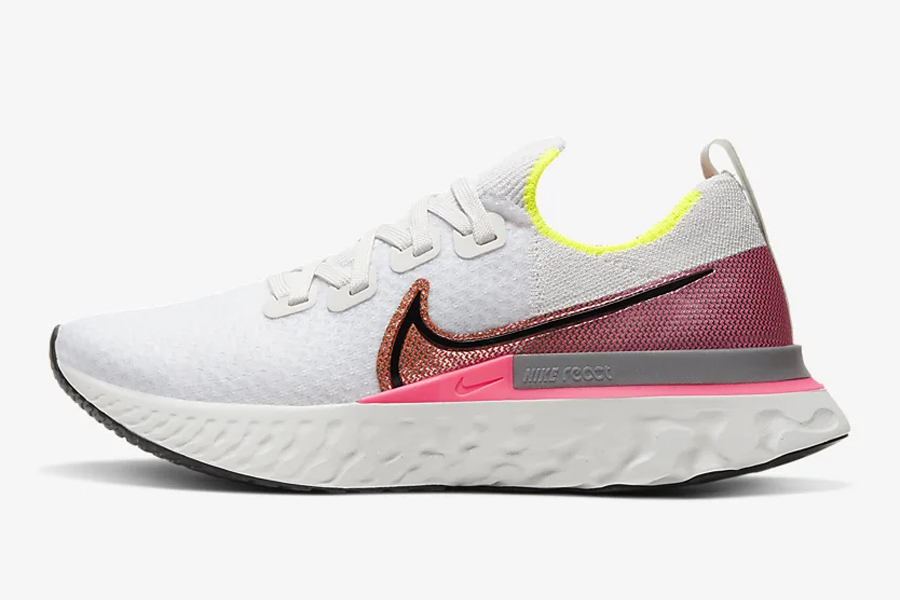 Nike React Infinity Flyknit
Boost her fitness arsenal with a pair of these amazing Nike sneakers. Featuring ample foam and improved upper details, they provide the perfect amount of comfort and support.
Buy it here (AUS)    Buy it here (USA)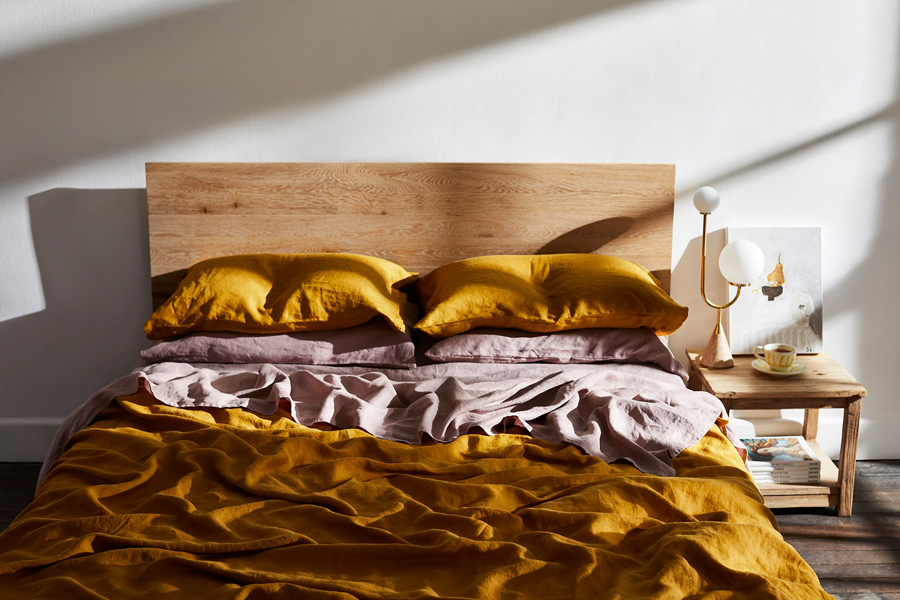 Bed Threads French Flax Linen Bedding
We're getting cosy just looking at these 100% French flax linen bed sheets from Bed Threads. One can only imagine how they feel! Linen has never been more soft and durable. A guaranteed winner for mother's day.
Buy it here (AUS)   Buy it here (USA)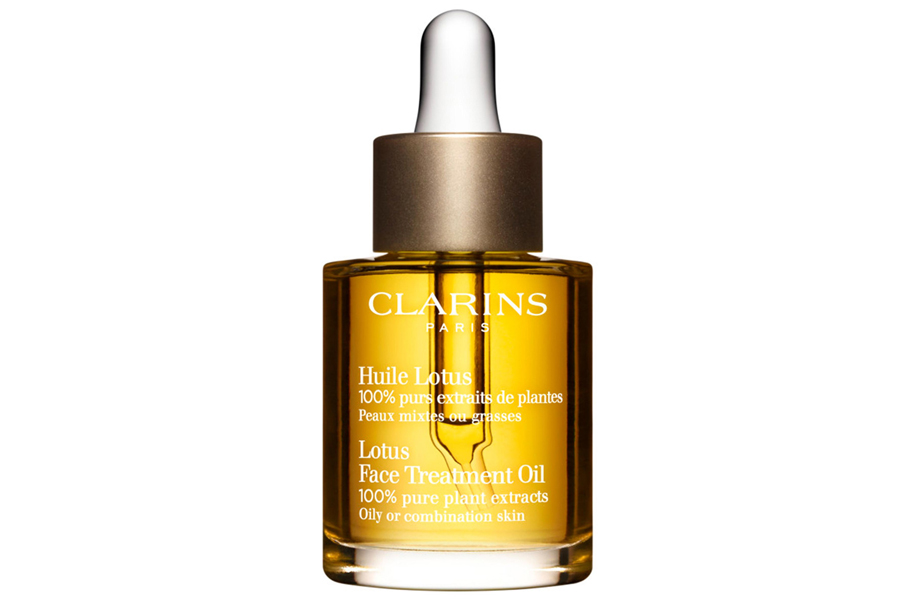 Clarins Blue Orchid Oil
This face treatment oil uses lightweight botanicals and essential oils to heal and nourish dehydrated skin. It's cruelty-free, sulphate-free, and backed by a legion of rave reviews.
Buy it here (AUS)   Buy it here (USA)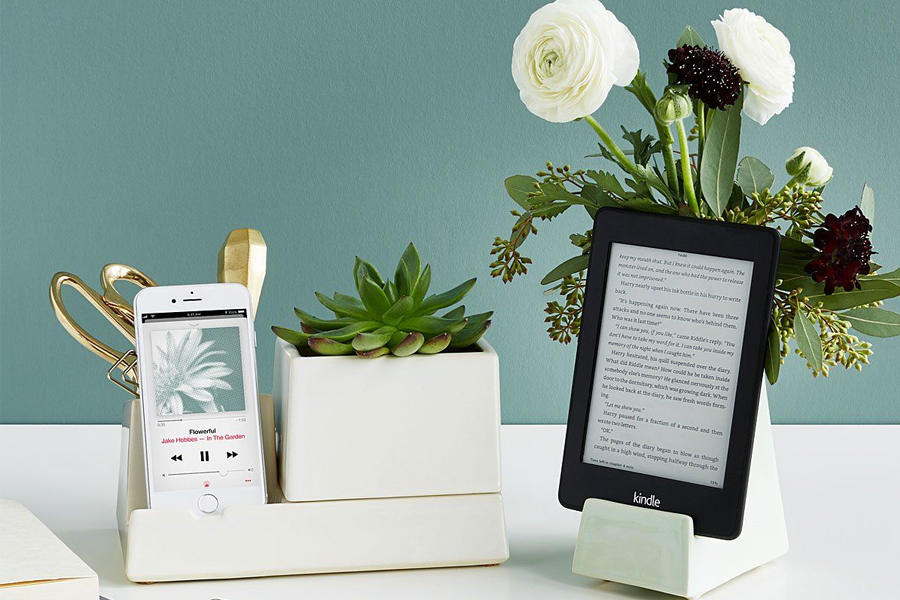 Uncommon Goods Bedside Smartphone Vase
Combining modern convenience with a decorative flourish, this unique vase holds your smartphone on the outside and flowers within. It's everything she can want in one choice product.
Buy it here (AUS)   Buy it here (USA)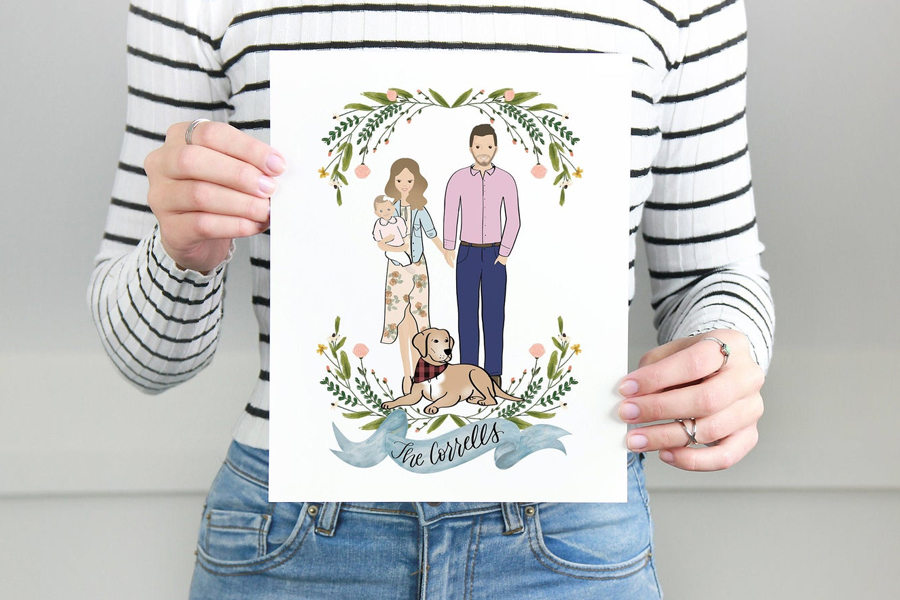 Custom Family Portrait (Etsy)
For a reasonable price, an Etsy artist will create a signature custom portrait of you and your loved ones. Is it a tad sentimental? Perhaps, but that's exactly why Mum will adore it.
Buy it here (AUS)   Buy it here (USA)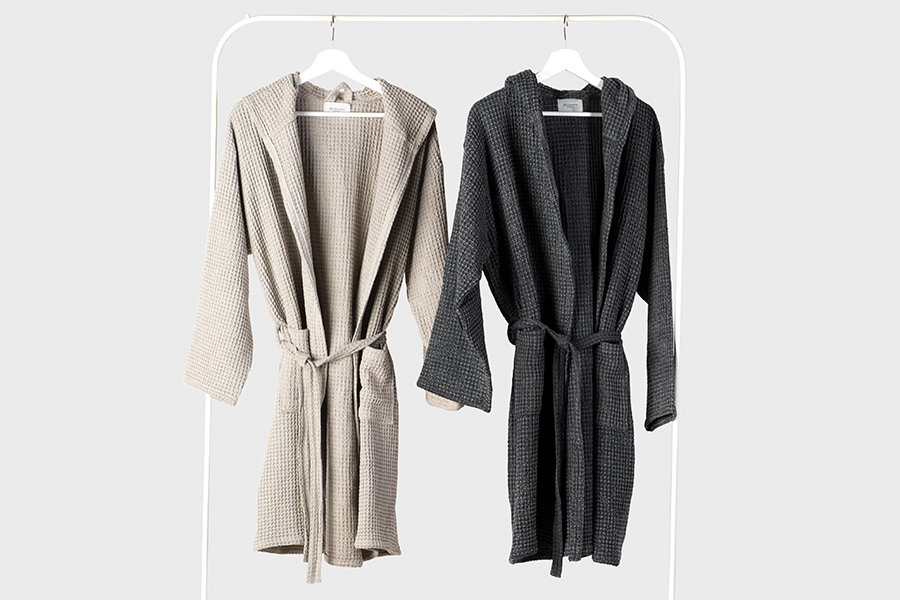 Casamera Robe
If only the best robe will suffice, look no further than this one from Casamera. It's currently taking pledges over on Kickstarter so get in while the discounts last.
Buy it here (AUS)   Buy it here (USA)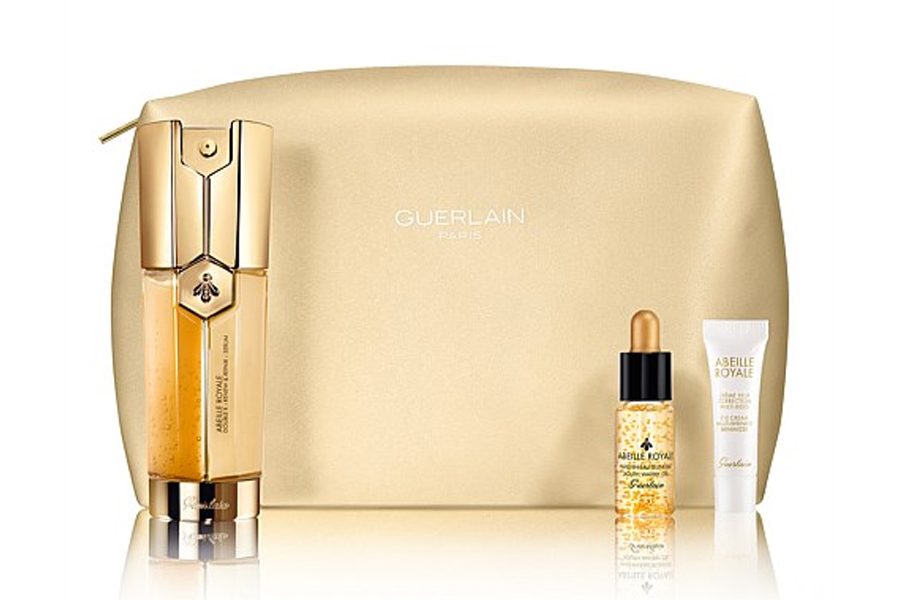 Guerlain Abeille Royale Double Serum Gift Set
This Abeille Royale gift set is fit for a queen, and isn't your mother just that? Made with exceptional bee products including honey and royal jelly, this will be a gift nothing short of exceptional.
Buy it here (AUS)  Buy it here (USA)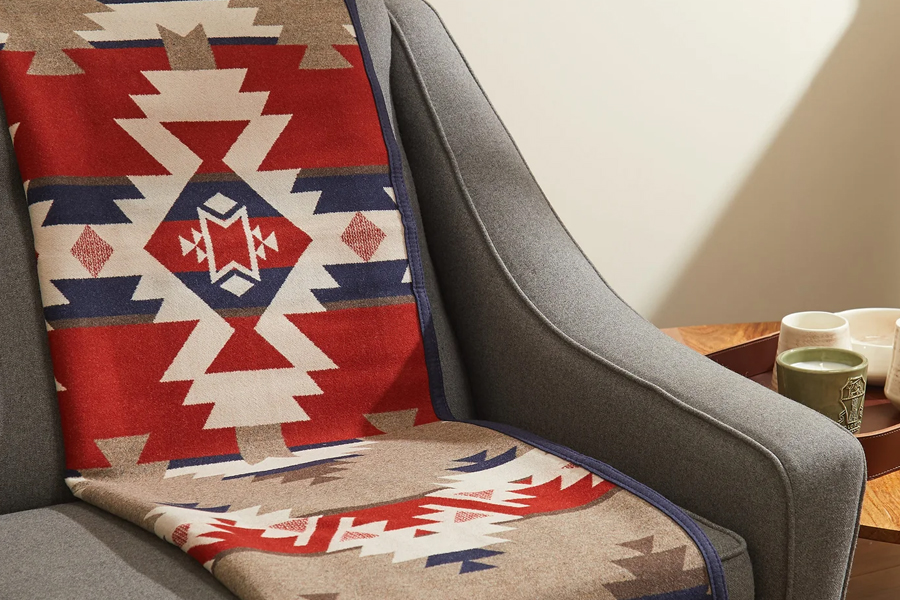 Pendleton Mountain Majesty Blanket
No matter what the occasion, you can do no wrong in giving the gift of a Pendleton blanket. Crafted in the USA from soft wool and a touch of cotton, this particular one features a navy felt trim and Southwestern-style pattern. It's guaranteed to please.
Buy it here (AUS)   Buy it here (USA)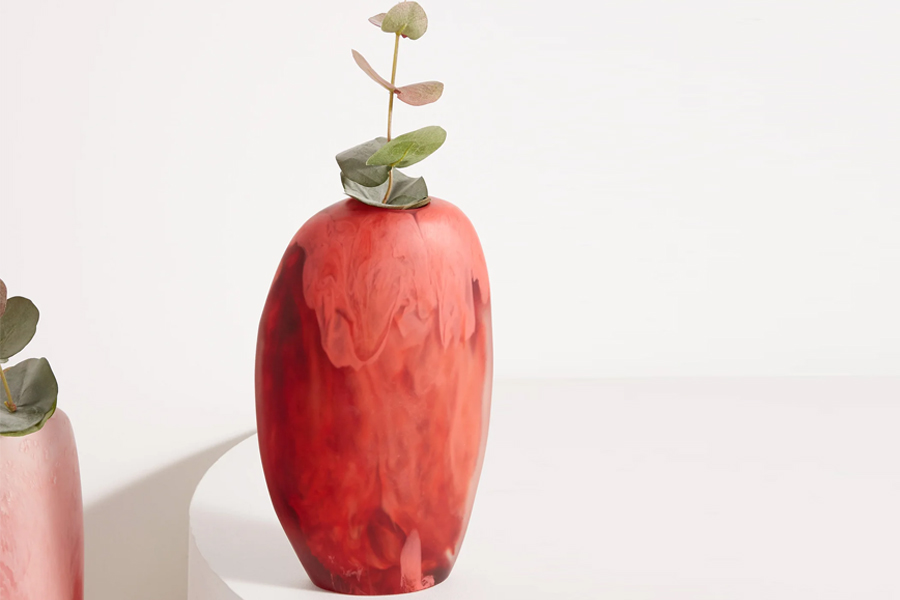 Dinosaur Designs Marbled-Resin Vase
Handcrafted from marbled resin in a workshop studio, this orange-and-red vase captures the essence of movement in repose. Its visual vibrancy is both instant and irresistible.
Buy it here (AUS)   Buy it here (USA)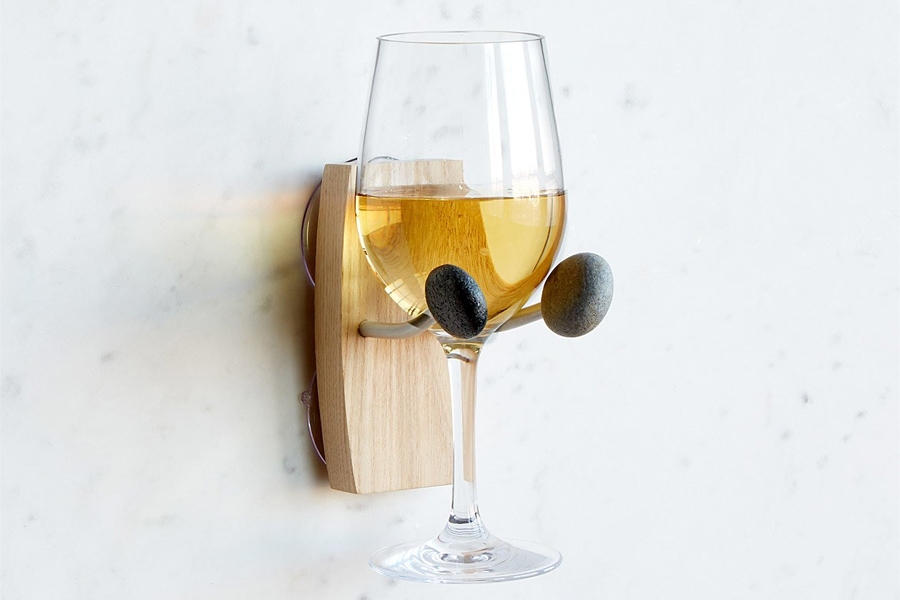 Bathtime Essentials Wine Holder
Odds are you're familiar with shower wine holders, but this one is a clear cut above the rest. Made from ash wood and accented with hand-picked beach stones, it delivers effortless suction and conspicuous style.
Buy it here (AUS)   Buy it here (USA)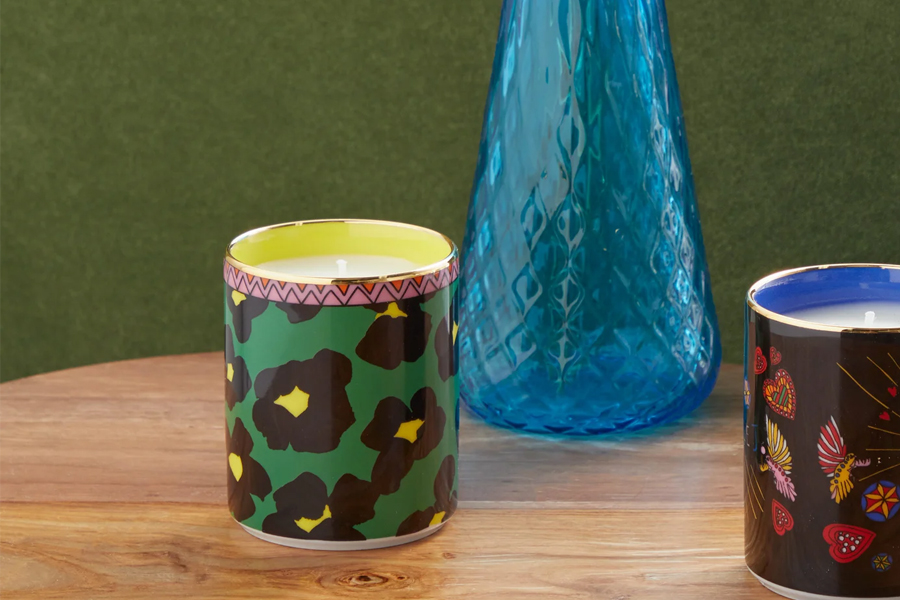 La Doublej Scented Candle
Verona-based label Ancap helped design the patterned porcelain base of this scented candle, which features an 18kt gold hand-painted rim. Pair that with aromatics like patchouli, sandalwood, and rose and you get the best of all worlds.
Buy it here (AUS)   Buy it here (USA)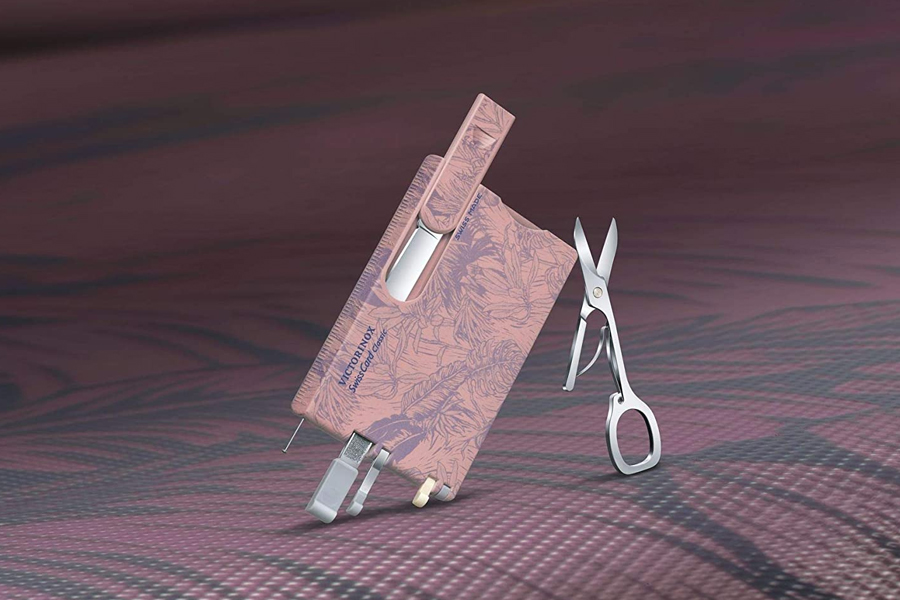 Victorinox SwissCard
Touting a slim profile and special edition exterior, this SwissCard holder from Victorinox is no bigger than a credit card. Between its sleek and sturdy walls are the following tools: letter opener, scissors, tweezers, toothpick, ballpoint pen, straight pin, ruler, nail file, and screwdriver. Cool is hardly the word.
Buy it here (AUS)   Buy it here (USA)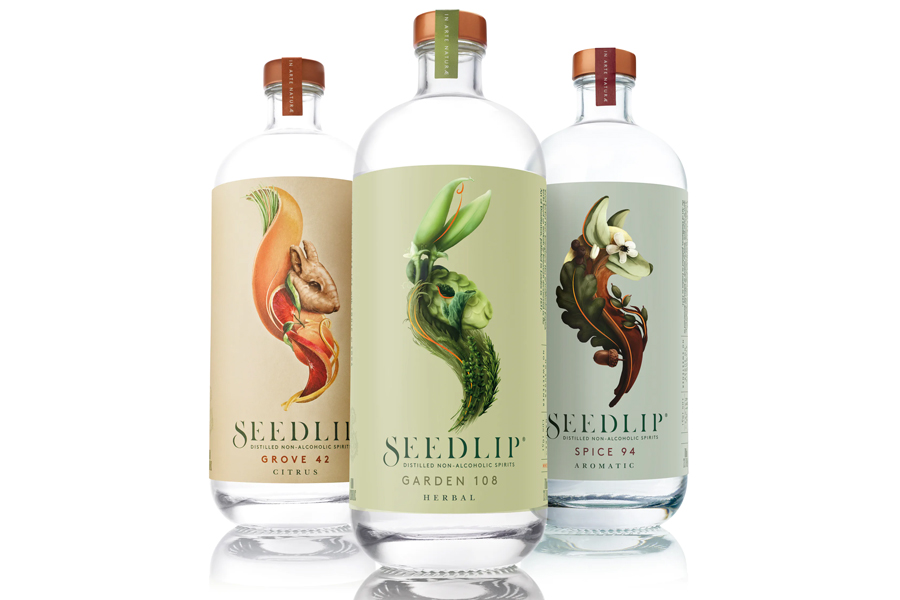 Seedlip Non-Alcoholic Distilled Spirit
If your mother is all about mindful drinking or doesn't like to drink at all, she'd love Seedlip's non-alcoholic distilled spirit. All the botanical flavours. None of the hangover.
Buy it here (AUS).  Buy it here (USA)
You'll also like:
2020 Valentine's Day Gift Guide – For Him
2020 Valentine's Day Gift Guide – For Her
Mother's Day Gift Guide 2019