20 Best Co-Working Spaces in Melbourne
Our list of the 19 Best Co-Working Spaces in Melbourne is one containing the precipice of collaborative and community based shared office spaces. If you're looking to expand your start-up but need a base, then look no further than our some of the best shared office spaces in Melbourne.
You'll also like:
15 Best Japanese Restaurants in Melbourne
12 Best Watch Stores in Melbourne
10 Best Whisky Bars in Melbourne
As an industry-standard, these Melbourne Co-Working Spaces contain modern amenities, lightning-fast internet, industry-relevant events and in many cases an international network of fellow collaborators and like-minded individuals and intellectuals. Success is the name of the game and we're here to help you find your new workplace.
Here is a list of the 20 best coworking spaces in Melbourne.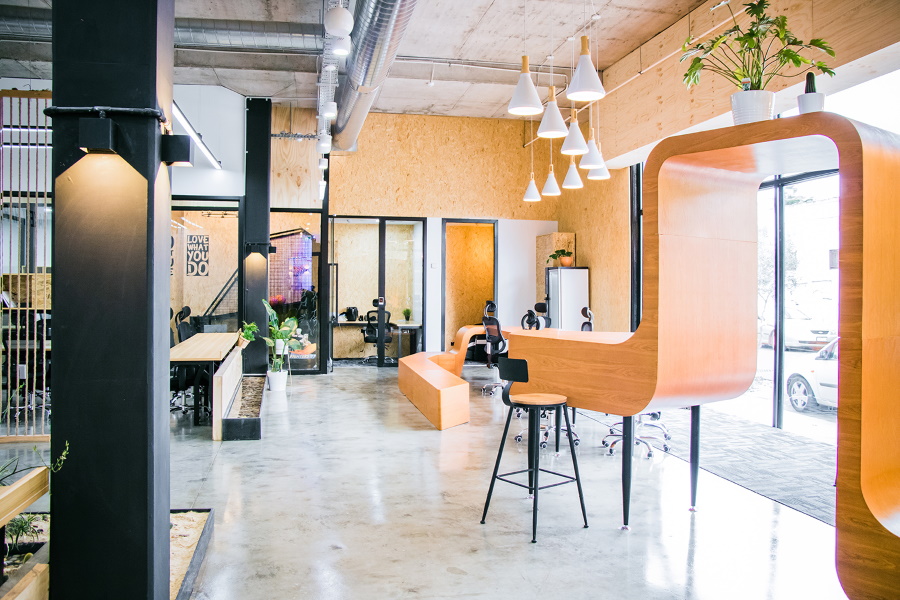 1. The Circle
The Circle is a community for dreamers and doers, we deeply believe being in the right circle of people is the key for any business to succeed. With everything on offer, watch your business thrive in this fun and modern environment. This centre is conveniently located in central Collingwood. Break a sweat at the on site gym, settle a score with a colleague in the arcade area, or chill out in the zen room.  This creative new site also boasts a dedicated photography room and is pet friendly!
Price: Floating Desks begin at $370/Month, Dedicated Desks from $620/Month and Private offices starting at $730/Month
Address: 4 Bloomburg Street Collingwood VIC 3066 Australia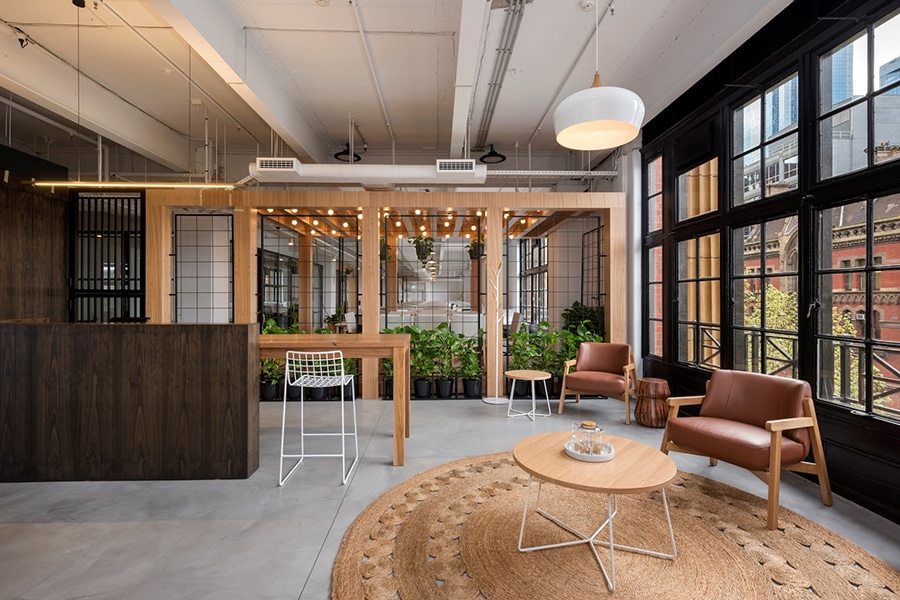 2. HUB Australia
Hub's Southern Cross location in the Melbourne CBD offers potential members the largest co-working space in the capital. Opposite Southern Cross train station and walking distance from Flinders Street, you'll find everything you need at HUB Australia. Whether you're working solo or as part of a larger team, you'll enjoy printing facilities, bike racks, shower facilities, on-site cafe and a fully-equipped kitchen
Price: Flexible Desk options begin at $300/Month with options and prices increasing from there
Address: Level 2 & 3, 696 Bourke Street, Melbourne VIC 3000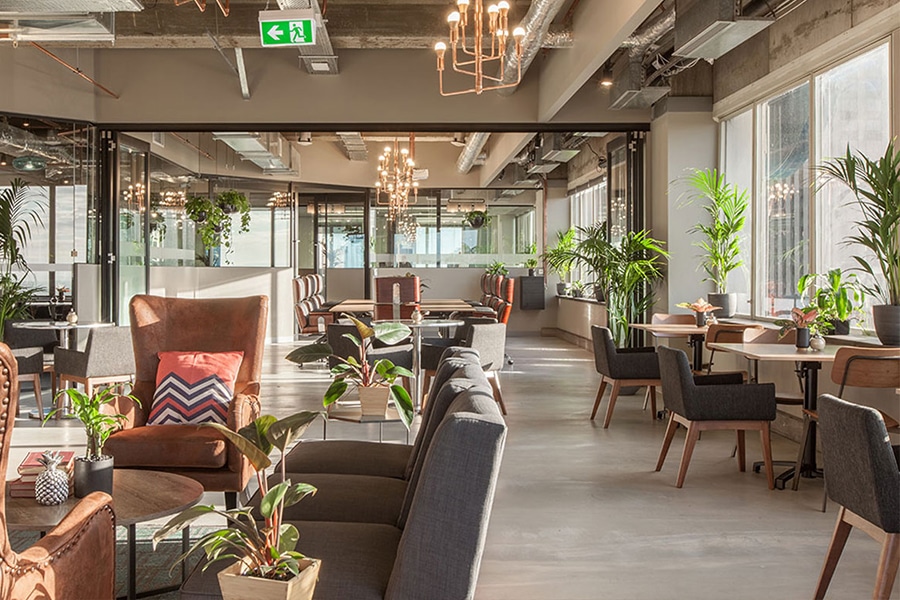 3. The Cluster
The Cluster provides over 2500m² of office space (which includes Australia's first co-working Penthouse) with both shared work areas and private offices, venue spaces, beautiful boardrooms and meeting rooms, reliable fast internet, social and networking events, investor networks, receptionists, telephony, IT support and incredible views. After spending a brief time on it's website, it is understandable to see why Huffington Post named The Cluster "Australia's Leading Co-Working Space".
Price: Flexi Desk beginning at $130/Week
Address: Level 17, 20 & 21, 31 Queen Street, Melbourne VIC 3000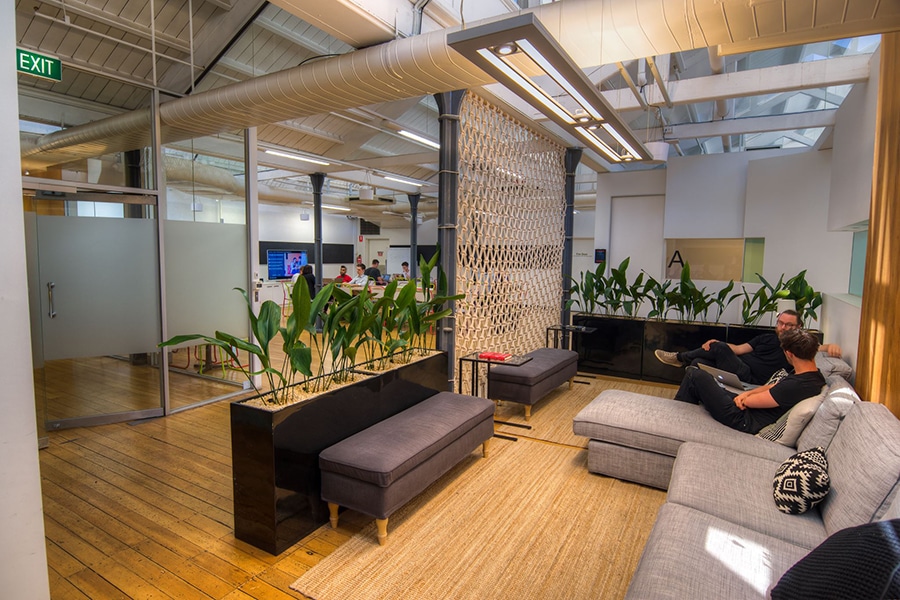 4. York Butter Factory
Inside of the circa 1850's heritage-listed building, formerly known as the York Butter Factory, This Melbourne Co-Working Space has housed many of Australia's start-up success stories since opening back in 2011. Wanting to provide an environment where entrepreneurs can, and this is a quote, "Get Shit Done", The York Butter Factory shared working space in addition to providing amazing services also have an in-house environmental conscious using 100% renewable energy, fair-trade organic coffee, sustainable bathroom products and much more.
Price: Dedicated desks starting at $584/Month, Private Offices starting at $800/Month
Address: 520 Bourke Street, Melbourne VIC 3000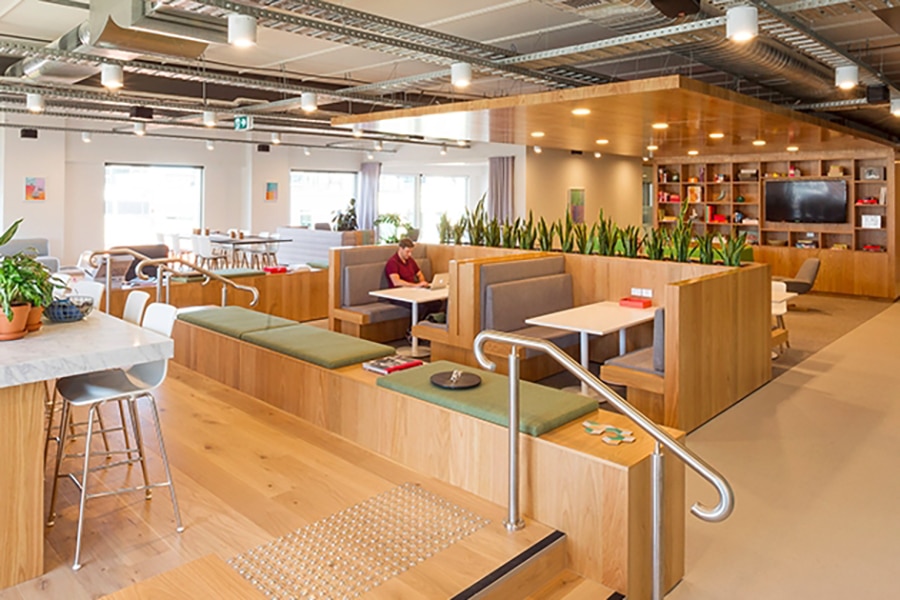 5. Spaces Work
Spaces Co-Working Melbourne is located in Richmond, the heart of the city's creative district. Its contemporary designer interior offers a unique yet comfortable working environment to suit the needs of your business. Through Spaces Business Club members can gain access to some of the best industry and business relevant events, which focusses heavily on network building.
Price: Offices Start at $720/Month & Business Club membership begins at $589/Month
Address: 580 Church Street, Richmond, Melbourne VIC 3121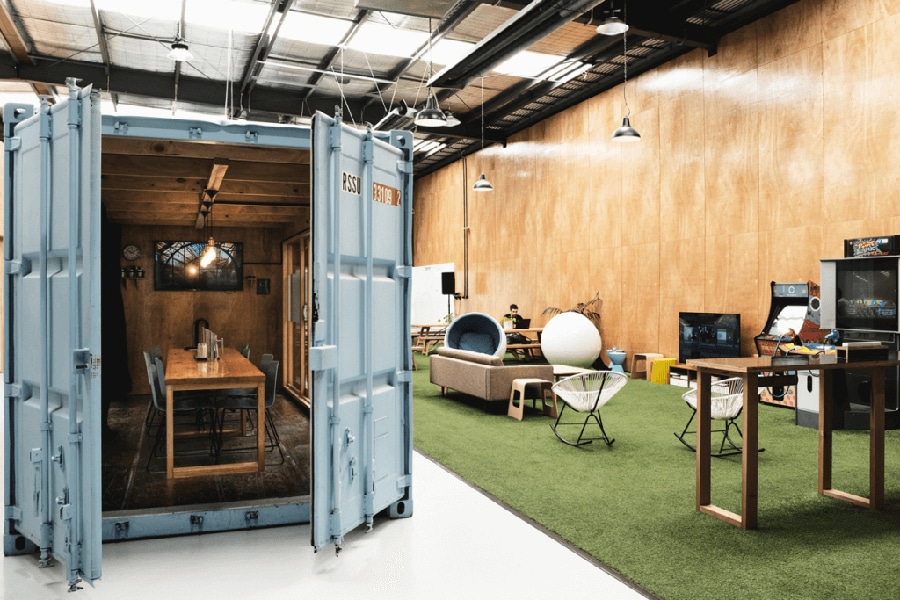 6. The Commons
Located in an expansive, open-plan warehouse space in the heart of Melbourne's oldest suburb, Collingwood, The Commons provides like-minded creatives with a wide array of perks, those being a beautifully tranquil open-air garden, state of the art photography studio and an impressive event space featuring a video wall.
Price: Floating Desks begin at $410/Month, Dedicated Desks from $640/Month and Private offices starting at $1600/Month
Address: 36-38 Gipps Street, Collingwood, Melbourne VIC 3066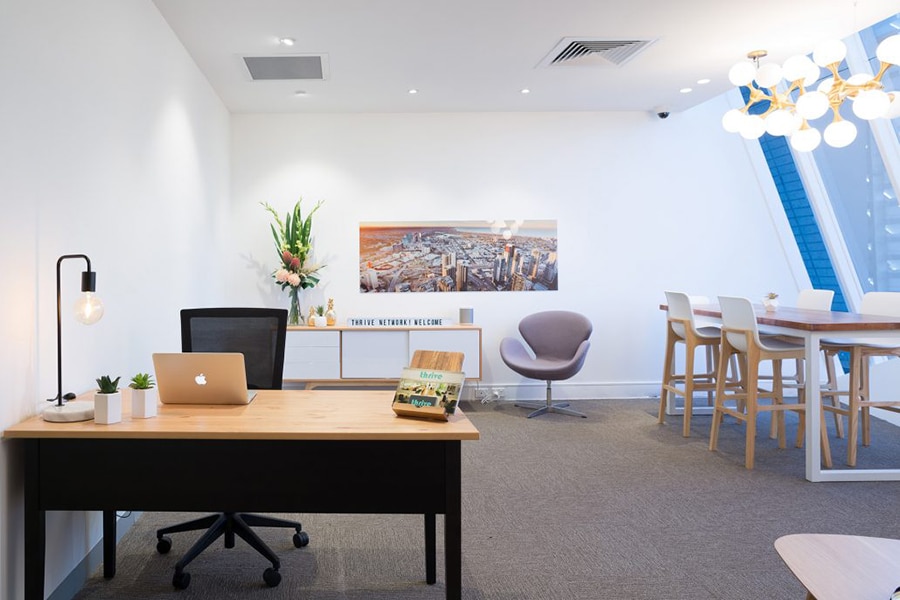 7. Thrive Network
You won't find a table tennis table or arcade games at Thrive, but you will find a range of private and shared spaces for you to grow your business, network with like-minded professionals and foster new opportunities while we take care of the details. High speed Wi-Fi, a range of small to medium sized meeting rooms, board rooms and conference facilities Thrive shared office spaces allows businesses to exist in a professional communal, creative and collaborative environment.
Price: Day Passes begin at $45/Day and Flexible membership begins at $300/Month with more permanent options increasing in price from there.
Address: Levels 2 & 3, 52 Albert Road, South Melbourne, Melbourne VIC 3205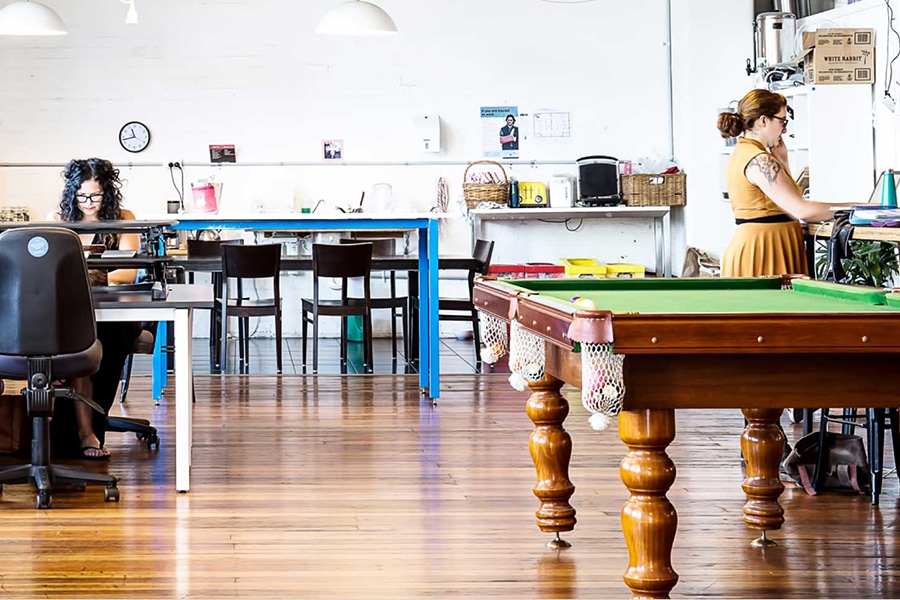 8. Inspire9
Inspire9 is the original community-led co-working space for Melbourne's start-ups, freelancers and creative entrepreneurs. With a mission to empower individuals and small teams to achieve big things by generating connections between members of our entrepreneurial and creative community; locally, nationally and globally. The Inspire9 Group is comprised of two spaces, both engineered to meet the needs of the community they support.
Price: $40 gets you a Day Pass with prices and offerings increasing to weekly, part-time, full-time and 24/7 residencies.
Locations:
Level 1, 41 Stewart Street, Richmond, Melbourne VIC 3121
90 Maribyrnong Street, Footscray, Melbourne VIC 3011.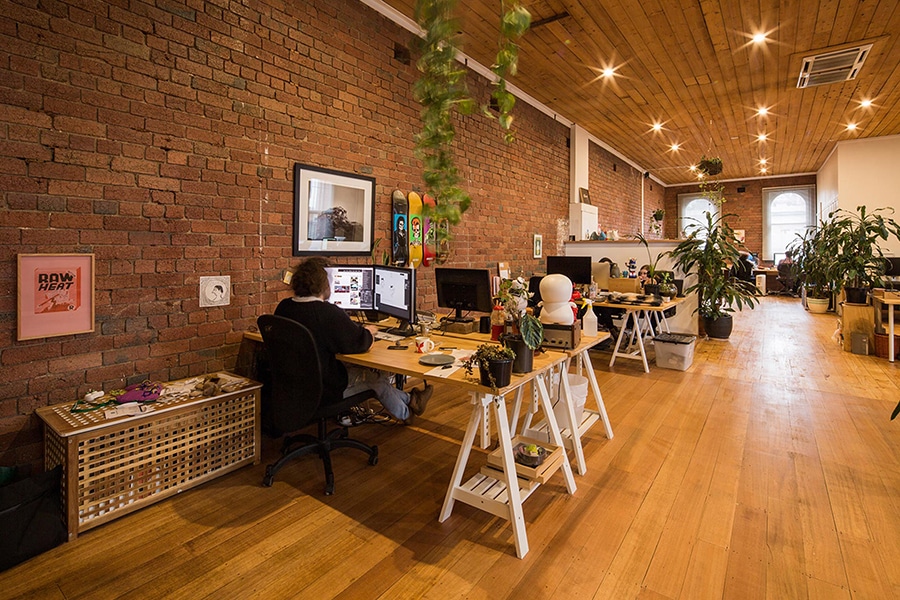 9. Roy Space
With a great location and a generous desk space offering, Roy Space is a Co-Working Space in Melbourne that does not want to get too big for its britches. Limiting the number of space to 15 desks, quality over quantity is key and as an added bonus Roy Space has a wide selection of Indoor Plants ensuring the air is fresh and the setting is tranquil.
Price: $475 will get you a desk, which would need to be renewed month to month
Address: 188 Johnston Street, Collingwood, Melbourne VIC 3066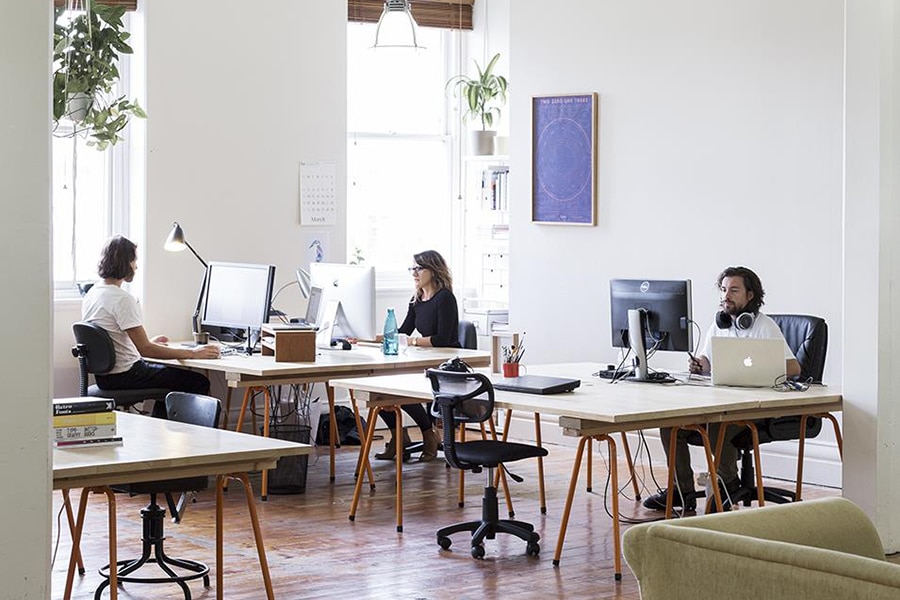 10. Rotson
This charming and quaint office is located in the equally charming and quaint suburb of Fitzroy, that's right, Hipster country. Don't let the beards and activated charcoal deter you, Rotson provides young creative entrepreneurs a place to build and foster their workplace endeavours and hopes to shape a community around their members.
Price: Enquires to contact Rotson directly via Facebook
Address: Level 2, 105 Victoria Street, Fitzroy, Melbourne VIC 3065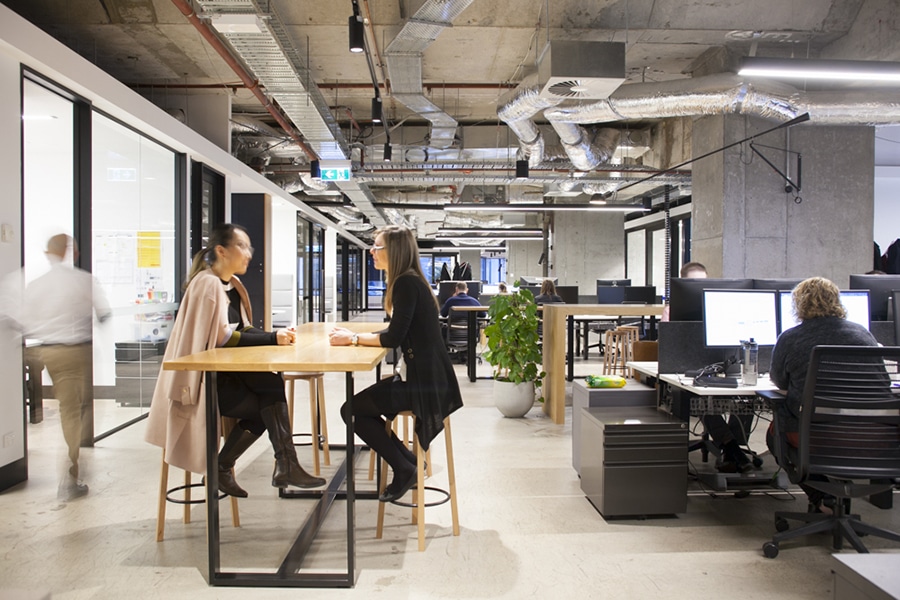 11. Space & Co
Established in 2014, Space&Co. offers flexible workspace solutions for businesses looking to work smarter. Prime CBD locations put people at its centre with all-inclusive access to luxury amenities, a passionate management team and the chance to connect with like-minded leaders from a wide range of industries. Comfort is key, Space & Co certainly delivers on this.
Price: Day Pass $60/Day, Flexible from $210/Month, Fixed from $950/Month
Address: Level 3, 530 Collins Street, Melbourne VIC 3000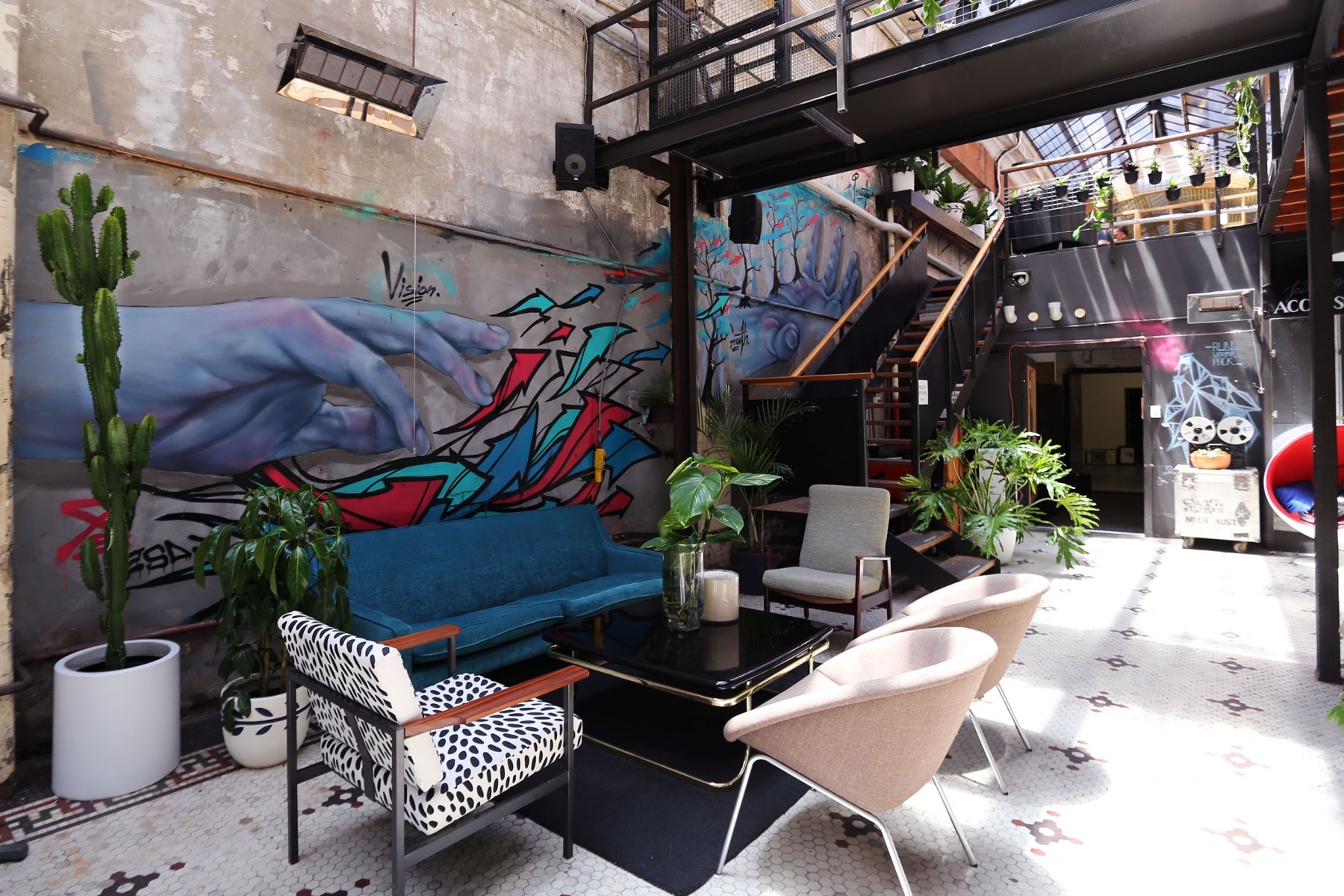 12. Revolver Lane
Formerly the Revolver Music Arcade, this cavernous 1,000m² space has been converted into one of Melbourne's most unique workspaces. With 15 offices of various sizes, casual lounges, gallery space, event space and private meeting rooms. After office hours, Revolver Lane turns into a versatile hub hosting everything from seminars, workshops, parties and launches, as well as featuring a range of regular entrepreneurial events.
Price: Casual begins at $300/Month, Permanent starts with $500/Month and Offices are $2750/Month
Address: 231 Chapel Street, Prahran, Melbourne VIC 3181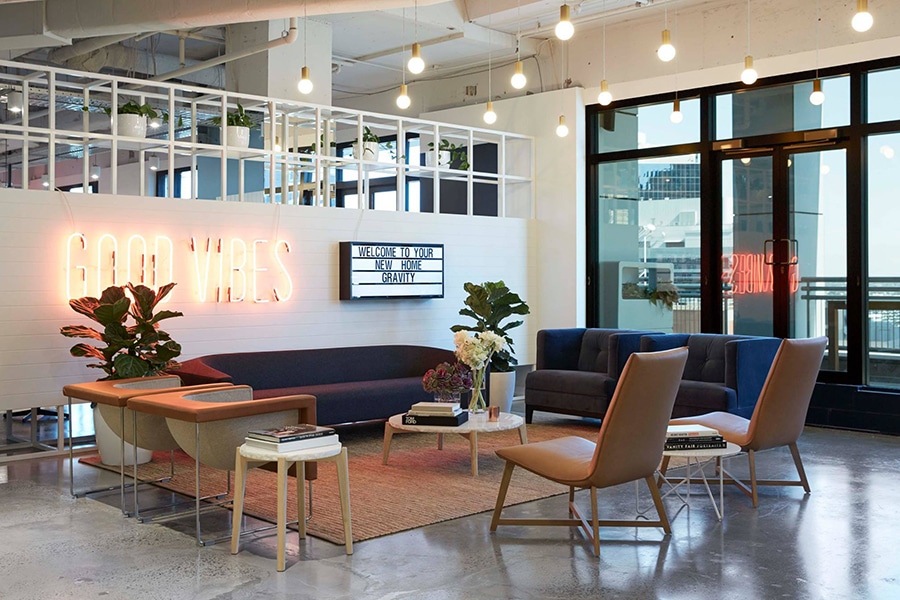 13. Gravity Co-Working
Crisp & clean corporate lines is a way you can describe the fit out for Gravity Co-Working at the William Street location. Established in the heart of Melbourne's financial and legal quarter, this shared office space brings together many of the cities talented young entrepreneurs while providing services such as showers, change rooms, bike storage and a secure on site basement car park.
Price: Casual, Part-Time and Full-Time membership plans are offered by enquiry
Address: Level 13, 114 William Street, Melbourne VIC 3000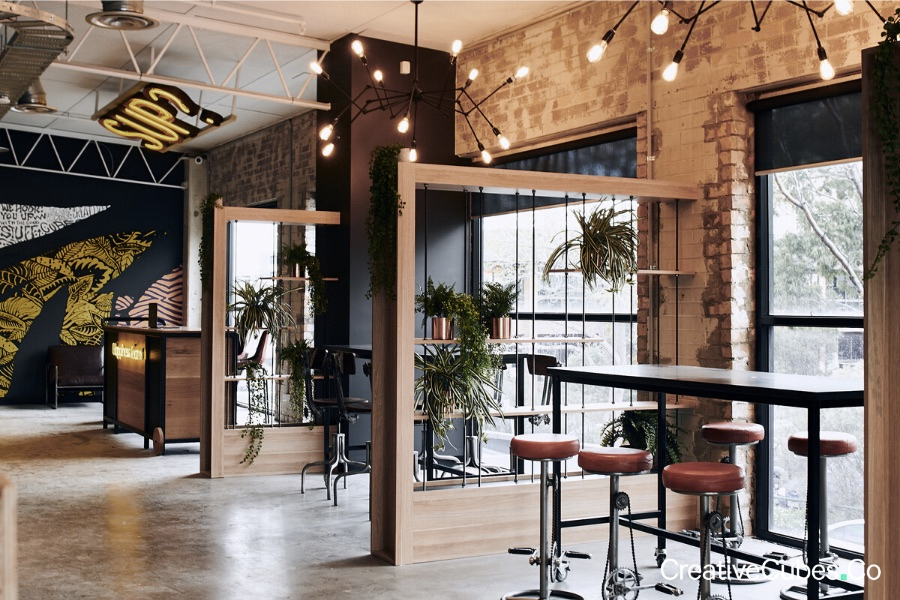 14. Creative Cubes
Focusing on creating a working environment that is both welcoming and enjoyable, Creative Cubes has a wealth of great spaces in and around Melbourne's prime office locations. The community-minded business has spaces in Richmond, Hawthorn, South Melbourne and Carlton. Each co-working space comes with fast internet, 24/7 access, dedicated meeting rooms, full kitchen and shower facilities, and concierge services as standard.
Price: Chared desks start from $350/month with dedicated desks andprivate offices available on request.
Address: 534 Church St, Richmond VIC 3121; REAR, 600 Glenferrie Road, Hawthorn VIC 3122; Level 5, 111 Cecil St, South Melbourne VIC 3205; 333 Drummond St, Carlton VIC 3053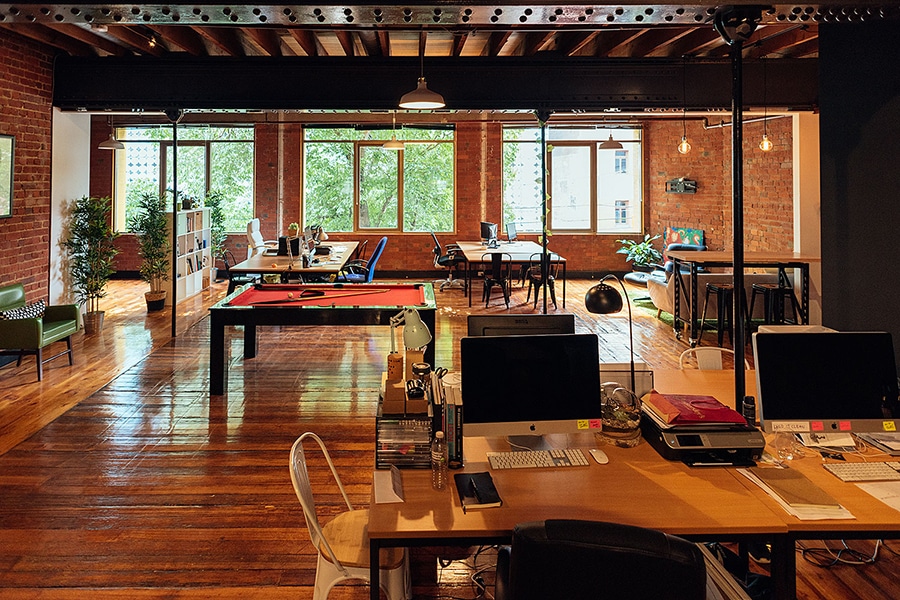 15. Framework
The newly renovated and revitalised Framework, which began back in 2015, provides Melbourne's creative industry community a fun, convenient and collaborative area for development and advancement. With artwork adorned walls and game facilities on point, Framework is sure to be one of the best Co-Working Spaces in Melbourne.
Price: Casual starting at $35/Day, Part-Time from $170 to $460/Month, and Full-Time $600/Month
Address: Level 1, 458 Swanston Street, Carlton, Melbourne VIC 3053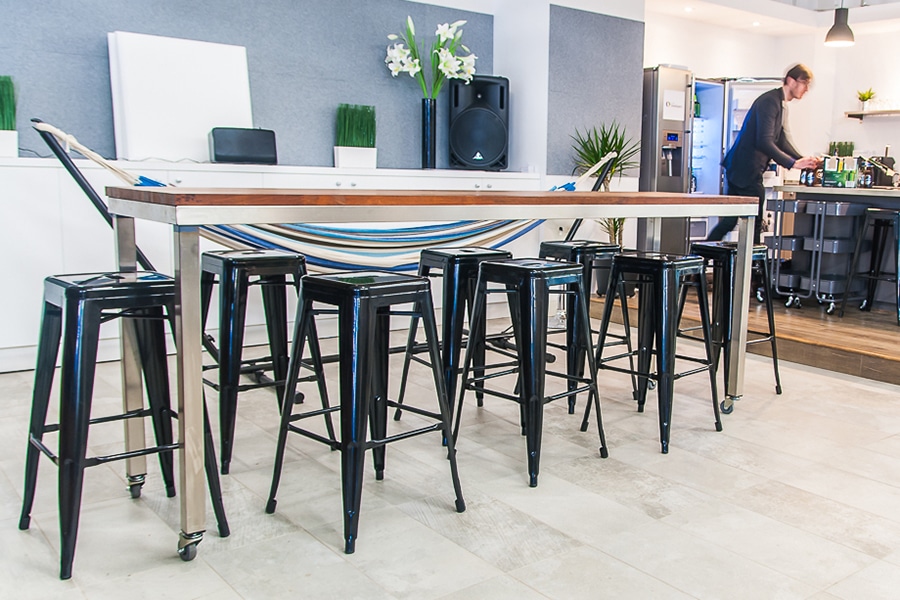 16. CC Labs
CC Labs, or as it was formerly known Queens Collective, brands itself as a place that fosters a community of innovators, creators and passionate individuals. While being an ideal place as a co-working office, CC Labs is a provider of some of the best industry events where contemporaries can network and hopefully work together.
Price: Casual Hot Desks begin at $110/Month while event space hire begins at $550/Per Half Day
Address: Level 1, 20 Queen Street, Melbourne VIC 3000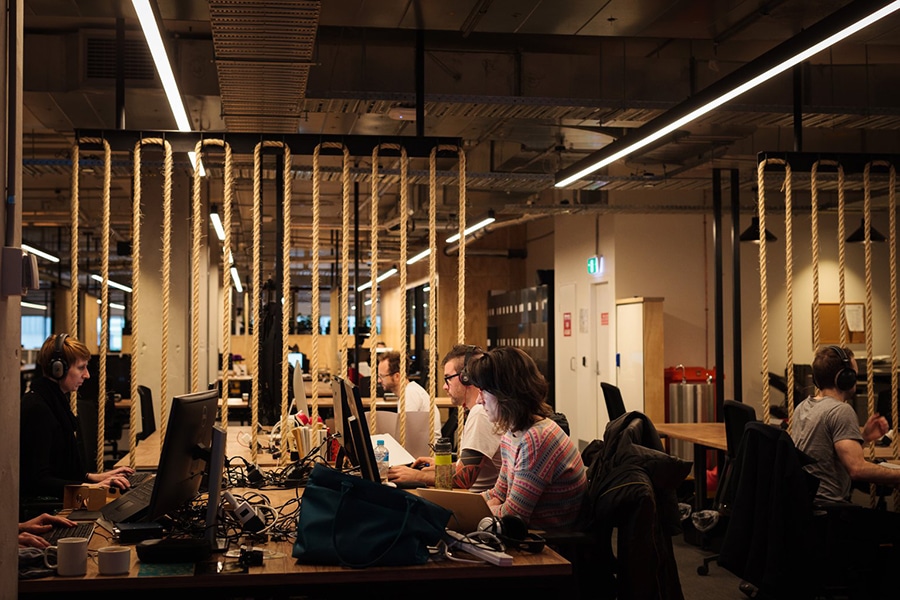 17. ACMI X
Established to provide a home for Melbourne's creative practitioners, ACMI X is a brand new co-working space that assembles a vibrant mix of filmmakers, digital and visual artists, digital producers, web developers, screenwriters and designers.
Price: Industry Membership begins at $480/Month & Resident Membership is $600/Month.
Address: Level 4, 2 Kavanagh Street, Southbank, Melbourne VIC 3006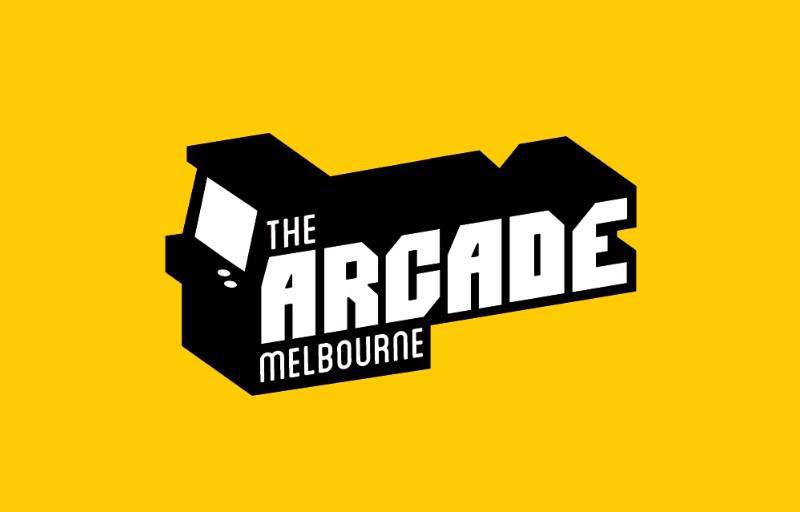 18. The Arcade
The Arcade, as the name might suggest, is a place for video games and their designers. This Melbourne shared office space is a Not-For-Profit, collaborative workspace created specifically for game developers and creative companies using game methodologies and technologies. Establishing in 2013, The Arcade offers meeting rooms, Wi-Fi access, full kitchen facilities (including 3 group head coffee machine) and a communal lunch area for residents.
Price: Hot Desk rental starts at $33/Day
Address: 164 Kings Way, South Melbourne, Melbourne VIC 3205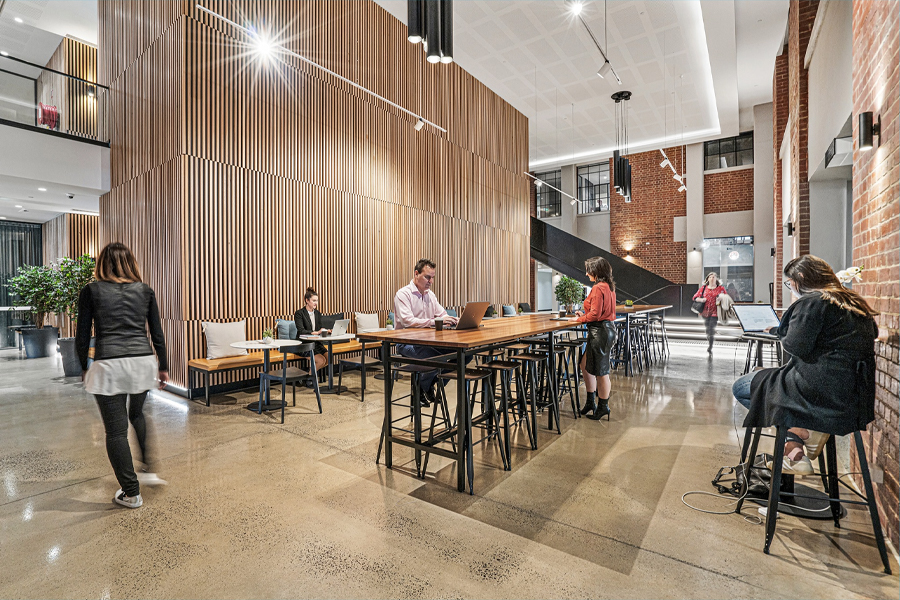 19. United Co.
Located in the heart of bustling Fitzroy, United Co. is a business centre that houses inspired spaces that embrace work/life balance. Here, you can choose from a private office, a co-working space, a virtual office or simply for a meeting or event hire. United Co. also features a welcome concierge, an on-site licenced cafe, on-site gym & yoga studio, table tennis and in-house IT support.
Price: Co-working starts from $99/month
Address: 425 Smith St Fitzroy VIC 3065 Australia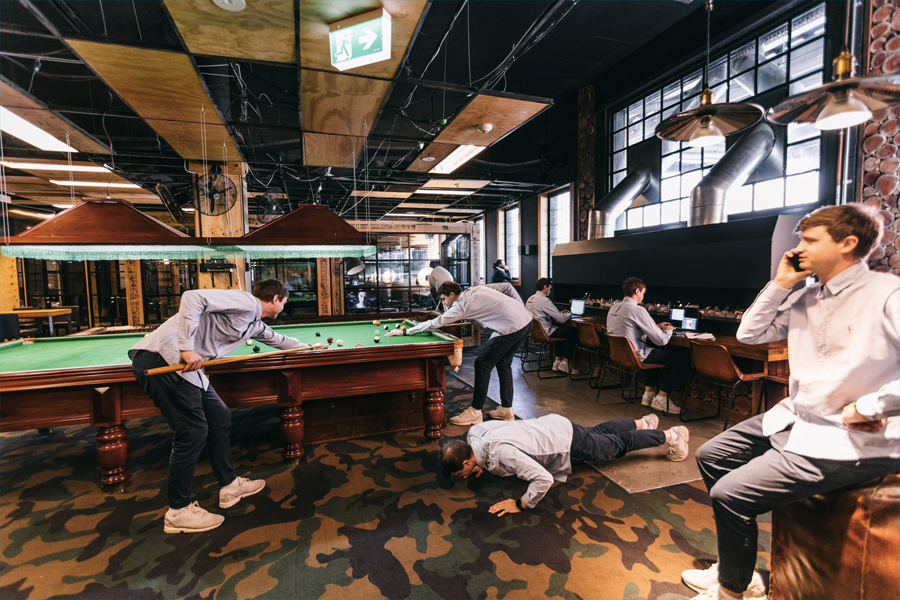 20. DeskPlex
Launching in 2019, DeskPlex Hawthorn took the traditional co-working space Melbourne was used to and turned it on its head. Featuring a camo carpet, a lot of timber, black walls and exposed ceilings, the innovative space certainly stands out. Even more so, when you throw in the fully equipped gym, pool, sauna (coming end of this year), massive outdoor deck with sunbeds, full-size billiards table and real wood-burning fireplaces. Even better, DeskPlex is expanding, with construction underway for a second co-working space in Ballarat, and plans for a third in Albury to service regional Victoria.
Price: Hot desks start from $550/Month
Address: 16-22 Church St, Hawthorn VIC 3122
You'll also like:
15 Best Japanese Restaurants in Melbourne
12 Best Watch Stores in Melbourne
10 Best Whisky Bars in Melbourne
How much are coworking spaces?
Coworking spaces often range in price depending on the rent scheme that you undertake. Some businesses offer a rent-by-the-day model, which can be as little as $20 per day, however, others focus on rent-by-the-month, which could see you back a few hundred dollars.
What is a coworking space?
A coworking space is a business services provision model that sees several individuals working independently or collaboratively in a shared office space.
What is the best coworking space in Melbourne?
According to Google Reviews, the top-rated coworking space in Melbourne is Framework in Carlton.