Click Frenzy Mayhem 2023: Best Deals Revealed
Click Frenzy Mayhem will officially start from 7pm (AEDT) on Tuesday 16 May until midnight on Thursday 18 May. The super saver event will run for 53-hours, offering up major discounts on some of your favourite brands, bringing the best of entertainment, experiences and beauty right into your home. You know we're a sucker for a deal, so our eyes and ears are wide open when it comes to saving a fortune off gear this Click Frenzy. Whether you're after new clothes, make-up or electronics, over the next couple of days there are going to be tonnes of discounts to fill your cart to the brim.
In this Click Frenzy article…
Our Top Picks for Click Frenzy Mayhem
This time around, Click Frenzy is bringing back the insane Frenzy Bucks, limited-time promotions and the renowned Go Nuts 99% Off Deals With this handy little addition, customers can gain access to 99% off some of the biggest products in the world, giving Click Frenzy Members the chance to score the bargain of a lifetime. This year's lineup includes $6 Le Creuset Signature Cast Iron Round Casserole (28cm in Cerise Red), $4 Nintendo Switch, $1 Westinghouse Retro Series Blender in Matte Black, $20 13' MacBooks, $2 Galaxy Buds 2, $10 Google Pixel 7 Pro, and $8 PS5s. To get the deal, Click Frenzy Members will need to be logged in to the Click Frenzy website and keep their eyes out for pop-ups that will appear when each 'Go Gaga' deal goes live! According to the sales event, you'll need to answer the question on the pop-up correctly and quickly in order to score one of these highly sought-after bargains! Here are the Go Nuts deals for Click Frenzy this year.
$4 Nintendo Switch
The Nintendo Switch just got better with Click Frenzy Mayhem offering up a massive saving for gamers. As part of the Go Nuts deal, some lucky shoppers will score the record-breaking console/portable hybrid for just $4. Pair the Switch with Metroid Dread to see the full potential of Nintendo's beloved hardware.
New Balance – Up to 40% Off Everyday Edit
For Click Frenzy this year, New Balance is offering up 40% of its everyday edit range. With a bunch of t-shirts, sneakers, seats and basics, you can score yourself an entirely new wardrobe for a bargain. Check out all the best deals at the link below.
$8 PlayStation 5
One of the most sought-after gaming consoles on the planet, the PlayStation 5 is worth its weight in gold for anyone who can get their hands on one. With chip shortages making it incredibly difficult to source, there have been constant sold-out signs in stores across the country. However, for Click Frenzy Mayhem, lucky customers will walk away with the deal of a lifetime. This year, the sales event will offer up a PS5 for just $8. Bargain.
Clarks – 30-50% Everything!
As the purveyors of all things preppy-style, Clarks has reimagined itself as the ultimate hard-wearing shoe. This Click Frenzy, you can score a pair of the brand's iconic Wallabee, Malwood or Crestview Easy shoes for up to 50% off. The sale runs from May 15 to May 18, so get in quick!
Best Click Frenzy Sales
To help you spend your money in the best way possible, we've curated a selection of the best Click Frenzy deals for Mayhem. Here you'll find crazy deals on everything from Tech, Fashion, Food, Wine & Liquor, all the way through to Home & Living, Health & Beauty, Kids, Toys & Pets and Sports & Leisure, Trending and Local Businesses. Here is a list of the best Click Frenzy deals for 2023.
Click Frenzy Electronics and Tech Deals
There are major savings to be had across a wide number of retailers in the electronics and entertainment space this Click Frenzy. The annual tech sale offers a chance to score some of the biggest brands for cheap, with Lenovo deals and Sony sales being two of the biggest. Here are the best Click Frenzy tech sales for 2022.
General Deals
For brands offering deals across a range of different categories, we've lumped them into the General Deals category for this year. Retailers such as Kogan and sexual wellness brand Lovehoney have Click Frenzy deals on a bunch of great products, so it's worth checking them out.
Click Frenzy Fashion Deals
Time to up your wardrobe game. The best Click Frenzy sales on fashion have arrived with everyone from Fossil and Clarks to French Connection and Ray Ban dishing up massive deals across their ranges.
Click Frenzy Outdoors Deals
If you're looking to up your outdoor game, Click Frenzy is a great place to start. From new trampolines to travel and camping accessories, here are the outdoor deals and sales to look out for.
Click Frenzy Homeware Sales
Click Frenzy also marks a great time to fix up a few things around the home. If you are looking to purchase new home appliances, improve your outdoor furniture or simply get started on some gardening projects, these deals on homewares will have you sorted.
Click Frenzy Beauty Deals
There are a number of massive deals set to land on beauty and grooming brands this year. The industry is set to score some big deals across the board, with beauty and fragrance brands such as Sephora, Adore Beauty and Lancome offering discounts on a range of products. Here are the best beauty deals for Click Frenzy 2023.
What is Click Frenzy?
Click Frenzy Mayhem Event is an exclusive 53-hour online event that combines all the best deals and exclusive offers from a broad range of merchants. The national online sale event, brings together online retail brands, charing exclusive offers on a centralised shopping platform four times a year.
"With winter approaching and the end of the financial year in sight, we also know consumers are thinking of updates they can make to their home, wardrobe, and office set-up," Click Frenzy head of marketing, Daniel Thompson said. "We're proud that Click Frenzy Mayhem can offer Australians a unique and entertaining shopping experience for all their seasonal necessities and luxuries, at a fraction of the cost they would normally pay."
According to the organisation, during these sales, shoppers can browse through thousands of deals, shortlist their favourites and once they're ready to make a purchase, they will be linked to the relevant retailer to complete the purchase. They can search by category, brand, product name, item or just browse the unbelievable range of deals.
Click Frenzy Mayhem will kick off at 7pm (AEDT) on Tuesday 16 May and will feature more than 100 merchants offering up deals until midnight on Thursday 18 May 2023.
Which Brands are in Click Frenzy?
You'll find heaps of your favourite shopping hubs up to 60% off for a limited time only. You can expect to see deals from brands like adidas, BCF, Bevilles, Booking.com, Bose, City Beach, Clarks, Dell, De'Longhi, Dotti, Dyson, Emma Sleep, FILA, Guess, G-Star Raw, Lavazza, Lenovo, Lovehoney, Levi's, New Balance, Oakley, Qatar Airways, Ray-Ban, Rebel Sport, and Under Armour.
When is 2023 Click Frenzy – Mayhem?
In 2023, Click Frenzy Mayhem will start from 7:00 pm (AEST) Tuesday 16 May 2023, and will run for 53 hours until midnight on Thursday 18 May 2023. During this period, you can grab most of the deals on this list for a few days. But, be warned, some deals expire within 24-hours, so it's best to run rather than walk to catch these discounts.
"Right now, consumers are more price-conscious than ever before and have been holding out for sale events such as Click Frenzy to grab themselves a ripper deal," Thompson said. "The Click Frenzy Mayhem Event comes at a perfect time – shoppers can peruse from a huge selection of super bargains in fashion, beauty and tech while making purchases that are kinder to their wallets."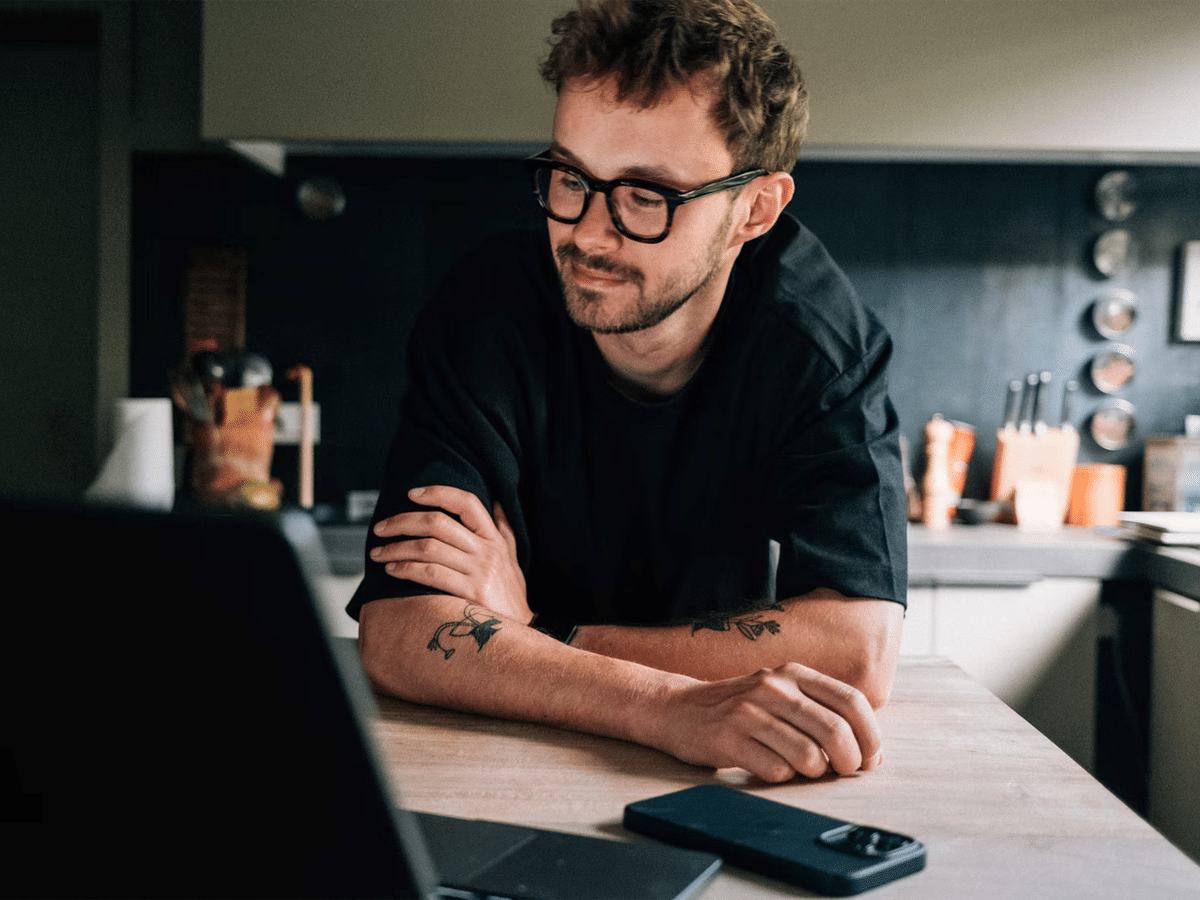 General FAQs
What is Click Frenzy Mayhem?
Click Frenzy Mayhem is an exclusive 53-hour online event that combines all the best deals and exclusive offers from a broad range of merchants. In 2023, Click Frenzy Mayhem will start from 7pm (AEDT) on Tuesday, May 16 until midnight on Thursday 16 May.
When is Click Frenzy 2023?
Click Frenzy Mayhem 2023 will start from 7pm (AEDT) on Tuesday, may 16 until midnight on Thursday 18 May.