Dior's New Sydney Flagship Boutique is a Work of Art
A heritage-listed building built in 1860 has become the spacious new contemporary home for Dior's Sydney flagship store. The fashion icon has flung open the doors to its new Castlereagh Street boutique, complete with intimate, residential-style spaces highlighted by soft colours that will be filled with ready-to-wear collections for both women and men including leather goods, accessories, homewares, fine jewellery and even timepieces that are presented across three levels. But that is not all – the flagship store also features two VIP salons situated on their own floor to provide clients with the ultimate in luxury and exclusivity.
Stepping inside the new boutique, you'll notice a few key things. Firstly, the corner is dedicated to two of Monsieur Dior's great passions, the art of living and entertaining à la française. Here, a range of home accessories created in carefully chosen materials and inspired by the seasonal collections and the Dior House codes take pride of place.
Another part of the new flagship store is designed to be a cabinet of curiosities. The addition is entirely dedicated to garments and pieces designed to be personalised, from the Lady D-Lite and Saddlebags to J'Adior pumps and Walk'n'Dior sneakers. Bags such as the Lady Dior can also be customised in fine exotic leathers by special order, while a made-to-order service is also available for men.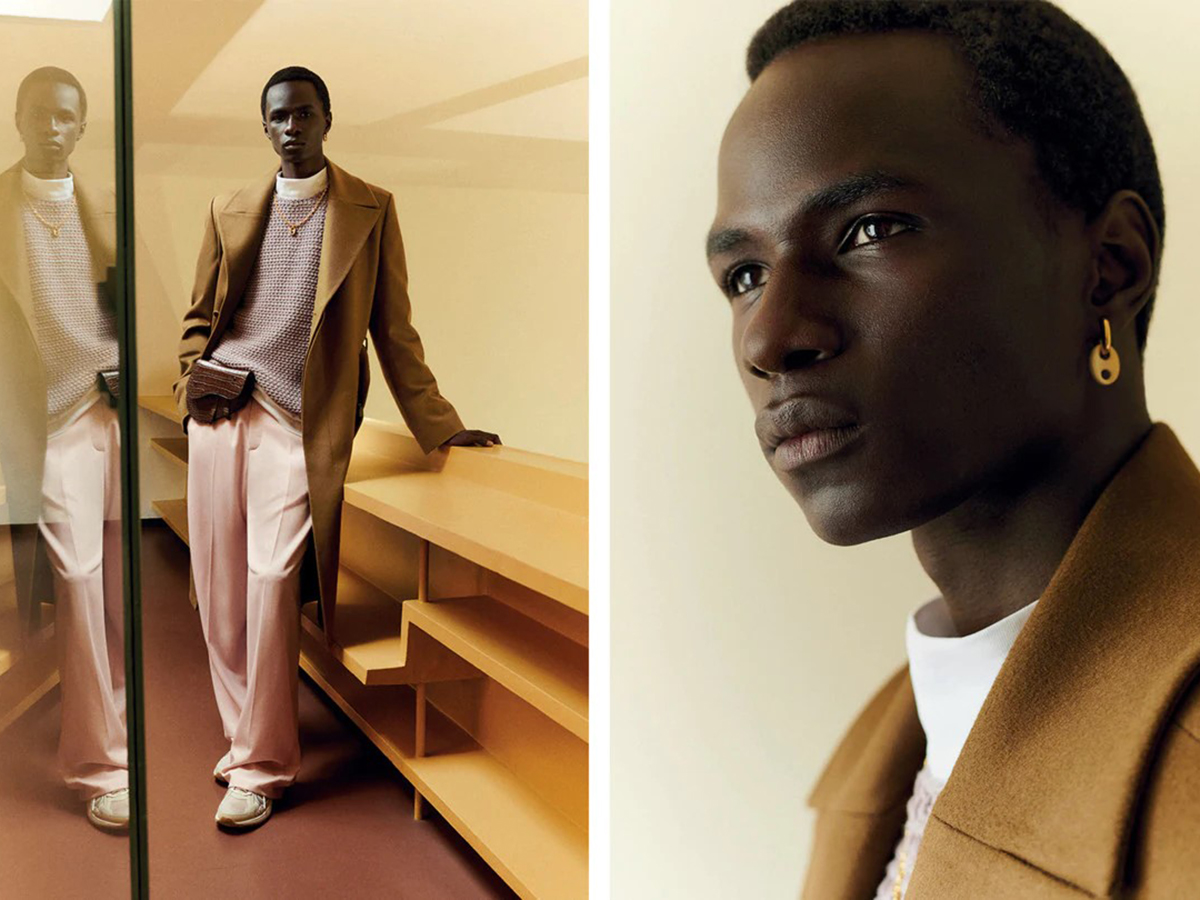 But like all good Dior ensembles, the new Sydney flagship is a true work of art, in keeping with the founder's background as a gallerist and art collector. The venue itself is littered with artworks from a series of acclaimed international artists, that have not yet been publicly exhibited in Australia.
Notably, the boutique will feature the piece 'Lac Sale II Australie' by renowned contemporary French painter Claire de Chavagnac Brugnon, which was inspired by her time travelling in the Australian Warlpiri country. The boutique will also showcase artworks by French sculptors Erwan Boulloud and Etienne Moyat, Jean Alexander Frater, US-based artists Peter Lane and Christina Watka as well as UK-based mixed-media artists Jo Hummel and Peter Seal.
To celebrate the Sydney flagship store. The Dior Studio has designed an emblematic Lady Dior bag in a grey and white alligator exclusively for the boutique. The exclusive bag is available in two sizes, it is limited to only three pieces in the small size and seven in the mini. The new Dior Sydney flagship boutique is located at 65 Castlereagh St, Sydney and is open now for viewing.