What is it about winemaking that so effortlessly captures our imagination? It could be the romantic notion of hitting the Tuscan vineyards in search of your own bronzed beauty, or perhaps just a fascination with old-worldly charm. Winemaking is a practice steeped in rich history, born out of necessity and celebrated in cultures across the globe. It's little wonder Hollywood has got in on the action. Since the 1950s, there has been a steady supply of great wine films coming out on the regular, of all tastes and preferences. Sure, not all movies about wine are inherently spectacular, but then again, neither are all wines.
One brand that knows about both is Barossa-born St. Hugo. The South Australian winemaker has built a heritage on fine wine and festivities. Its collection is among the nation's most revered, from bottle snobs to weekend warriors, so it isn't out of place in front of the home theatre. If you want to watch a fine wine movie, you better bring a fine wine, and St. Hugo is our top pick to take home.
Irrespective, whether you are a red, white, natural or Rosé kind of person, there is a wine for you, and a wine movie to match. So grab a glass of your favourite drop and get settled in. We've put together the ultimate oenophile's watchlist.
1. Somm (2012)
The mystery and fanciful culture surrounding wine-making is part of the reason the alcoholic beverage has stood the test of time. That, and its outstanding flavour. In Somm, we get to peer behind the curtain of both. The documentary explains the gruelling examination process required to join the Court of Master Sommeliers, one of the most exclusive organisations in the world. Applicants are put through an extraordinary test of senses, study and of course, swirling, as they battle it out to lay claim to the master sommelier title. It's a compelling story of dedication, heartbreak and the pursuit of mastery, and should be paired with a wine that matches its intent.
Pair With:
2015 St. Hugo Barossa & Coonawarra Shiraz/Cabernet Sauvignon
Playing a perfect balancing act between Shiraz and Cabernet Sauvignon, this 2015 St. Hugo drop is unique enough to put any aspiring sommelier in the crosshairs. The full-bodied wine has depth to its blackcurrant and blackberry fruit, finishing with subtle char and spice on the palate. If you fancy yourself the next Somm, this is one wine that is sure to test your skills.
2. Red Obsession (2013)
Bob Dylan once wrote 'The Times, They Are A-Changing', and in the winemaking world, the cogs are perpetually in motion. The 2013 wine film Red Obsession details the most significant change in the wine industry over the past 50 years, the arrival of China as a global giant. Not only does the country buy a bulk of the world's fine wine, but its citizens also own and procure vineyards across the globe. In Red Obsession, we see how the globalisation of the industry is reshaping the modern market, particularly in the traditional region of Bordeaux. Even better still, the documentary is narrated by Russell Crowe, which immediately makes it one of the best wine films in our books.
Pair With:
2016 St. Hugo Coonawarra Shiraz
The dark, limited-edition Coonawarra Shiraz from St. Hugo is the ideal accompaniment for this heavy and inspiring viewing. Sourced from a single vineyard in the centre of the Coonawarra region, the dry Spring, coupled with the above-average temperatures give this balanced Shiraz a colour not unlike the red dirt the region is known for.
3. Somm: Into the Bottle (2015)
The follow-up to 2013's smash-hit, Somm: Into the Bottle takes a different approach to its predecessor. Filmmaker Jason Wise explores the very notion of what it means to be a winemaker. The wine film covers the vintage, history, wars, new world, cost, barrels, point scores and sommeliers. A true love story and an ode to great wine, Somm: Into the Bottle is a must-watch movie about wine.
Pair With:
2012 St. Hugo Coonawarra Cabernet Sauvignon
Power and precision are the hallmarks of this fine wine. Much like Somm: Into the Bottle, St. Hugo's 2012 Cab Sav is an ode to the fine winemakers of old. The palate is concentrated with an elegant fine-grained texture, bringing the rich berry taste to the forefront. A true wine lovers drop.
4. Sideways (2004)
Perhaps the most iconic wine film ever made, Sideways reintroduced the world to the art of wine sales and the often-overlooked characteristics of American West-Coast flavours. Billions' Paul Giamatti pairs well with Thomas Haden Church in this dramatic comedy based on the novel of the same name. If you are wondering if this movie about wine is worth your while, just check the stats. The main character's partiality to Pinot Noir sparked a surge in sales across the US and UK when it was first released in 2004.
Pair With:
2016 St. Hugo Grenache Shiraz Mataro
When it comes to blends, the GSM is about as good as it gets. Aromatic and bright, this 2016 St. Hugo is plush, full and complex, enough to satisfy even the pickiest of wine-drinkers. This is definitely our top pick for pairing with Sideways. Don't even think about reaching for a Merlot.
5. Sour Grapes (2016)
Scandal, betrayal and the ultimate oenophile espionage; Sour Grapes is a wine movie that has it all. The 2016 smash hit details the shocking albeit highly-entertaining story of how an unknown wine-collector turned the upper echelons of the wine-investment world on their heads. An audacious counterfeit operation is just the beginning in this sordid tale of mischief, mayhem and Merlot.
Pair With:
2016 St. Hugo Coonawarra Shiraz
For this wine film that focuses on rare and exotic drops, we've gone with St. Hugo's limited-edition 2016 Coonawarra Shiraz. St. Hugo chief winemaker Peter Munro released the drop in partnership with the Formula 1 Australian Grand Prix, highlighting the characteristics of power and elegance.
6. A Year in Burgundy (2013)
Seven winemakers from the region of Burgundy take on the elements in this wine film that has since become a cult classic. The difficult 2011 vintage was one of Burgundy's most disrupted, thanks to surging and unrelenting seasonal barrage. In this film, we see rare interviews with winemaking legends such as Lalou Bize-Leroy of Domaine Leroy and Domaine de la Romanée-Conti. It's worth the watch just to hear the explanation of true French wine.
Pair With:
2016 St. Hugo Barossa Shiraz
The Barossa Valley is Australia's most iconic wine region, so it makes sense to sip one of the area's best drops while watching a film about its European counterpart. This 2016 vintage from St. Hugo is a wine of great precision. Its taste features spiced blue fruits and fine-boned tannins with fully immersed barrel complexity. A winning wine and the ideal pairing for A Year in Burgundy.
7. Bottle Shock (2008)
A far more relaxed tone takes hold with this 2008 comedy. Bottle Shock is a hilarious, albeit fictional account of the 1976 wine competition, known as 'The Judgement of Paris'. The wine movie pits a little known Californian winemaker against the decidedly snobbish and superior French masters in a David v Goliath battle. One of the best wine films if you are after some good light-hearted fun, a bit of winemaking knowledge and of course, Alan Rickman.
Pair With:
2012 St. Hugo Coonawarra Cabernet Sauvignon
An underdog story about a small Californian wine business that took on the French champs, Bottle Shock is a feel-good wine film. To really get a sense of the movie's tone, forgo the French stuff and pair this viewing with a high-quality Aussie drop. We recommend the 2012 St. Hugo Coonawarra Cabernet Sauvignon, thanks to its technical and complex finish.
8. Uncorked (2020)
The newest wine film on the block, Uncorked is oenophile's take on the classic journey to fulfilment story. In this Netflix original, we follow Elijah on his quest to become a master sommelier, bettering the life for himself and his family. When he travels to Paris for the course, his world is turned upside down and he is forced to take stock on his future endeavours.
Pair With:
2016 St. Hugo Barossa Shiraz
A light-hearted and inspiring romp needs a light and smooth-drinking drop. The 2016 Barossa Shiraz is a fresh, bright and spiced take from St. Hugo, offering some subtle fruit hints and easy-finish. You'll find this is one you keep coming back to.
9. The Secret of Santa Vittoria (1969)
One of the best wine films ever produced, The Secret of Santa Vittoria is a must-watch for any wine-lover. After the fall of Mussolini, German forces move in on much of Italy, however, when a small winemaking town learns of a Nazi plan to steal their prized export, they band together to protect it at all costs. Based on the best-selling novel of the same name, The Secret of Santa Vittoria is a gripping wartime tale of heritage, legacy and of course, great wine. The film more than stands the test of time, over 50 years after it was first released.
Pair With:
2012 St. Hugo Coonawarra Cabernet Sauvignon
With a vintage described as excellent, you know this is a wine for the true aficionado. The highly complex and perfumed aroma is testament to the St. Hugo aging process, which extends into the harmonious and balanced taste. Much like the Secret of Santa Vittoria itself, this is a drop that will only get better with age.
10. Somm 3 (2018)
The final film in director Jason Wise's Somm trilogy, Somm 3 retells a familiar story from a new angle. Focusing on two wine tastings reminiscent of the same 1976 Judgement of Paris event that Bottle Shock highlighted, Wise takes a deep dive into the utterly captivating tasting scene. The bling tastings all involve Pinot Noirs and take place at Verve in New York and again in Paris. A truly unbelievable exploration of the senses, the taster's descriptions are so intricate, you can almost taste the wine yourself.
Pair With:
2016 St. Hugo Grenache Shiraz Mataro
The mainly open-fermented 2016 St. Hugo Grenache Shiraz Mataro has been aged in French Oak, making it the perfect, slightly French addition to your viewing. Swig on the aromatic, fruity and complex drop as you watch famed wine connoisseurs talk about aromatics, fruit and complexity. Oui, oui.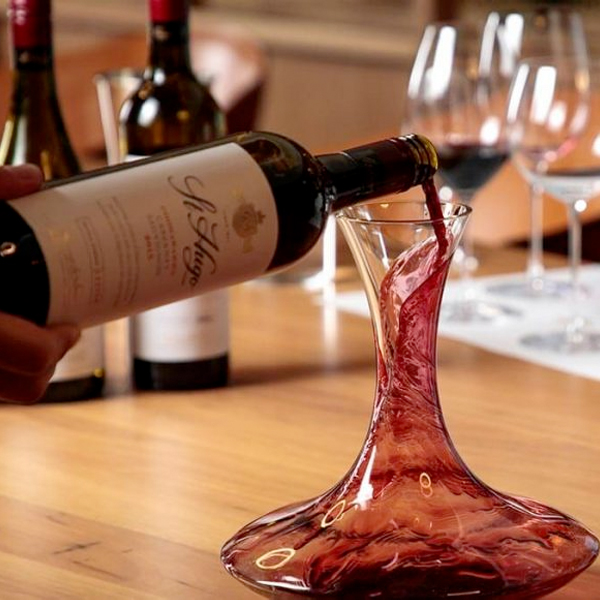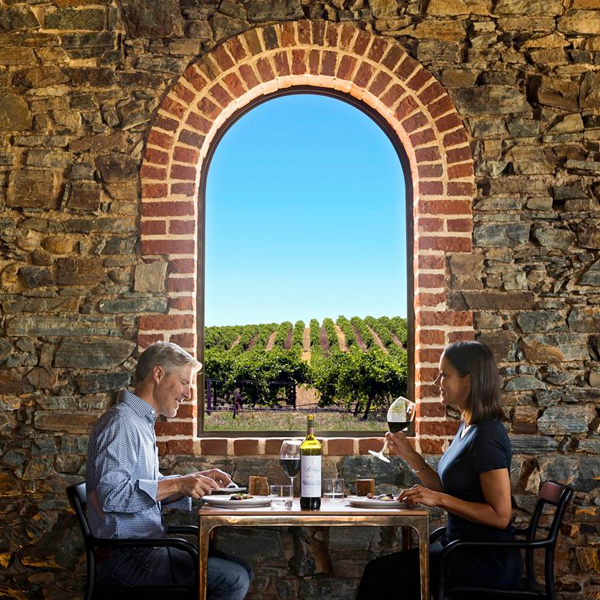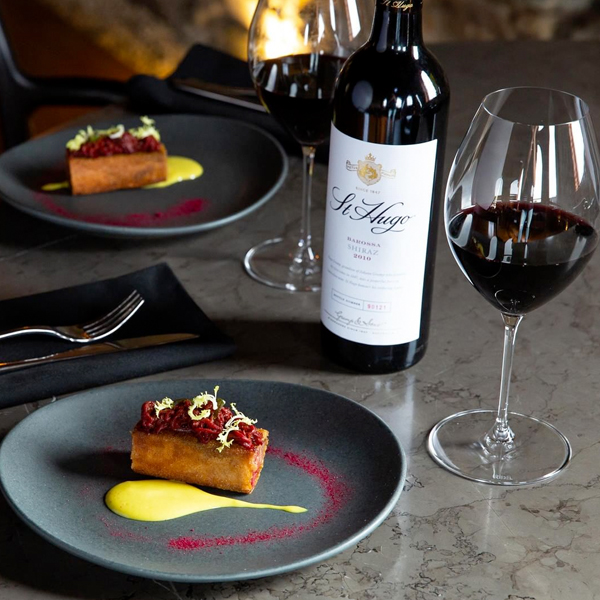 St. Hugo Wines
Barossa Valley icon St. Hugo is one of Australia's most innovative and formidable winemakers. Bound by a love of refined elegance and the endless pursuit of excellence, the South Australian wine operation has a history as rich as the Cabernet Sauvignons it is known for. Led by chief winemaker Peter Munro, the group is dishing out wines that are as suited to a fine dining meal as they are to a lazy movie night on the couch. Enjoy elegance in a uniquely Australian way.