Limited Archie Rose Sandigo Heritage Rye Malt Whisky
Archie Rose Distilling Co. is set to launch the extremely limited Sandigo Heritage Rye Malt Whisky under the brand's new series and label – Trials & Exceptions – reserved for exceptional casks and small-batch trials.
Only 1,474 bottles of Archie Rose Sandigo Heritage Rye Malt Whisky will be available for purchase via ballot allocation drawn at 9am March 25. You can enter the ballot here and via the link below. The whisky will also be available via the Archie Rose Bar in Rosebery, Sydney along with any remainder of stock available online.
You'll also like:
Archie Rose Releases Harvest 2019 Poorman's Orange Gin
This Ohio-Based Whiskey Might be the Midwest's Best Kept Secret
A Guide to Single Malt Scotch Whisky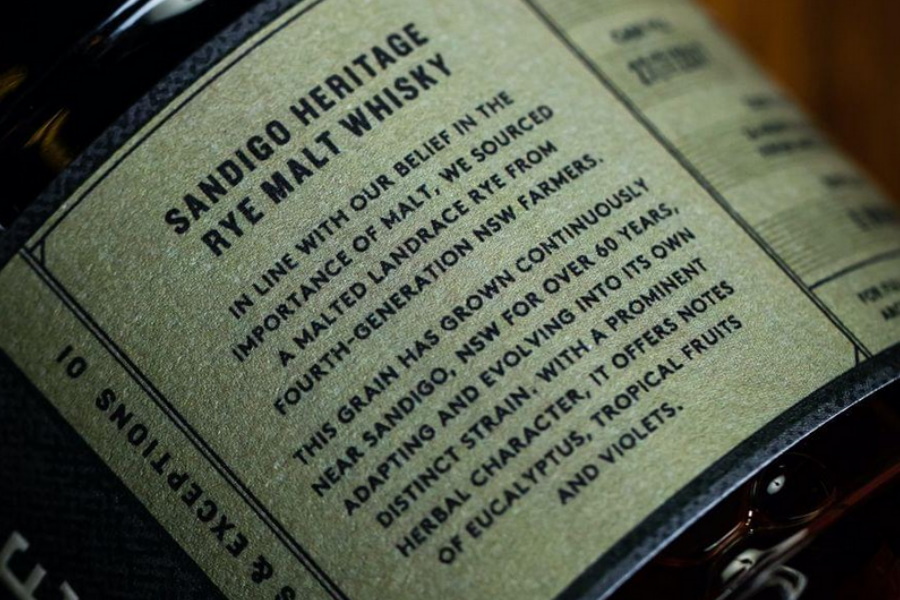 Malted landrace rye was sourced from fourth-generation NSW farmers. This grain has grown continuously near Sandigo, NSW for over 60 years, adapting to weather including droughts, floods and storms to evolve into its own distinct strain.
The flavour of the rye is remarkably unique," says Archie Rose Master Distiller, Dave Withers. "Raw and less refined it offers notes of signature creme caramel, banana and black tea, finishing with expansive spice notes of ginger, cinnamon and cardamom.
We compared it to commercially available malts from Germany, USA, Canada and Australia and can say without a doubt, the character of this landrace malt is the most interesting and distinct among them.
Whisky Tasting Notes
Nose: A tension between savoury and sweet. There is a distinctly Australian eucalyptus oil and damper note that sits against a background of sea breeze, caramel eclairs, violets and plum jam. The spirit stands tall with mandarin, persimmon and whole peppercorns.
Palate: A full delivery with signature creme caramel, banana and black tea.
Finish: An expansive spice with ginger, cinnamon, clove and cardamom. A touch of coriander seed lingers.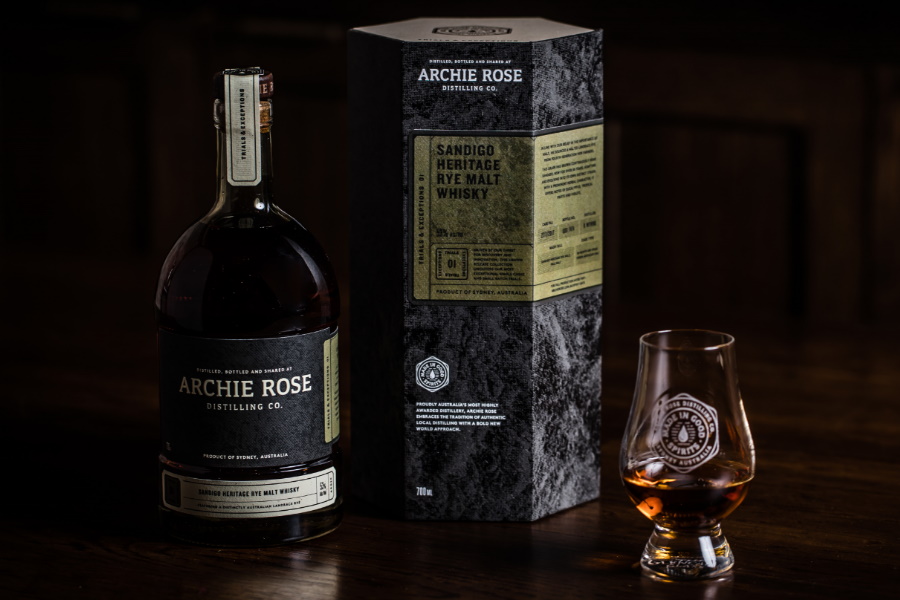 According to Harriet Leigh, head of Archie Rose hospitality, "Sandigo Heritage Rye is an assertive, bold whisky, which lends itself to mixing. As is often the case with rye whiskies we're loving the Sandigo Heritage Rye Malt in action in a Whisky Sour."
Archie Rose Distilling Co. Sandigo Heritage Rye Malt Whisky is available from March 30 for RRP $149. Be sure to enter the ballot via the link below for your chance to score a bottle.
You'll also like:
20 Best Bourbon Whiskeys
What is the Difference Between Brandy and Cognac?
A Guide to Single Malt Scotch Whisky