21 Best Craft Beer Breweries in Sydney
Craft breweries have been around for a while now, and the surge in their popularity has never been higher. Sydney's drink scene has fully embraced the craft beer movement and if you needed more reasons to get out to the breweries, studies have even claimed that craft beer is actually better for you than red wine. We've got you covered on all the established and up and coming spots to partake in Sydney's craft beer scene so take a look at our list of the 21 best craft beer breweries in Sydney the city has to offer.
You'll also like:
Lucky Charms Beer is Definitely Magical
Balter Crushes in GABS Hottest 100 Aussie Craft Beers for 2018
Get Zesty with Endeavour Brewing Co. Citrus Pale Ale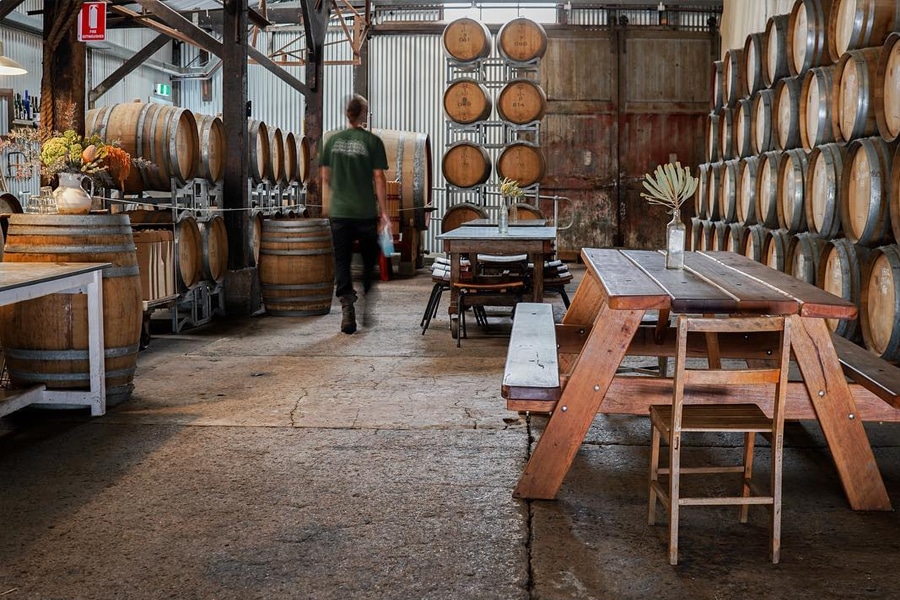 1. Wildflower Brewing and Blending
Kicking it off with something different, Wildflower Brewing and Blending collates a mix of wild yeast, brewer's yeast and foraged bacteria from New South Wales, giving there brews a truly localised flavour. The Australian wild ales are ever changing, so there is always something new to try with this unique little micro brewery.
Address: 11-13 Brompton Street, Marrickville NSW 2204
Trading hours: Fri-Sat 2pm-6pm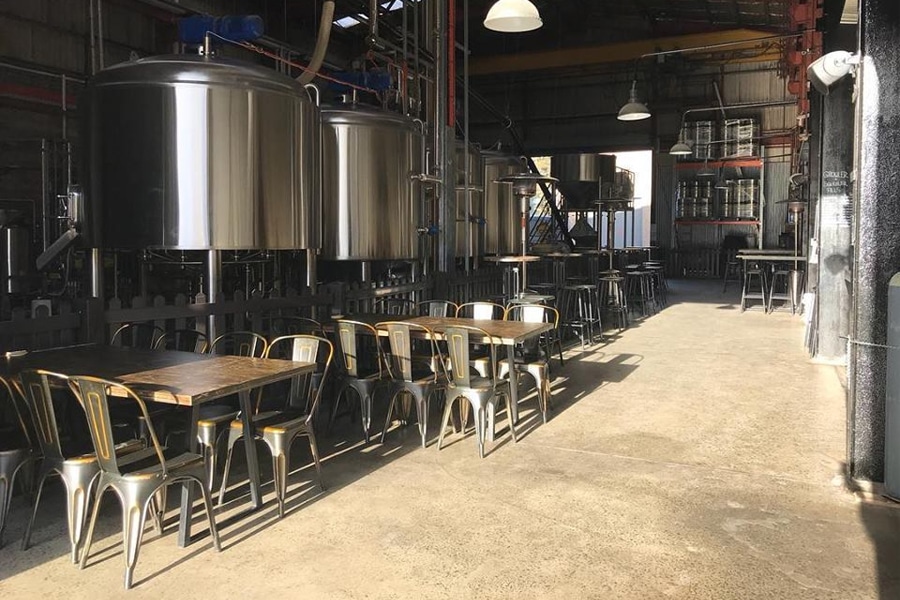 2. Sauce Brewing Co
This microbrewery has everything you'd want in new craft beers. Located in Sydney's inner west, Source Brewing Co is now open to the public and welcoming patrons to try out new special batches. They offer a range of ales and lagers like Hop sauce – the flagship pale ale offers hints of tropical and stone fruits, perfect for summer – to an ever-changing array of IPA's, sours and darks..
Address: 1a Mitchell Street, Marrickville NSW 2204
Phone: 02 8580 3555
Trading hours: Thurs 4pm–10pm, Fri-Sat 12pm–10pm, Sun 12pm–8pm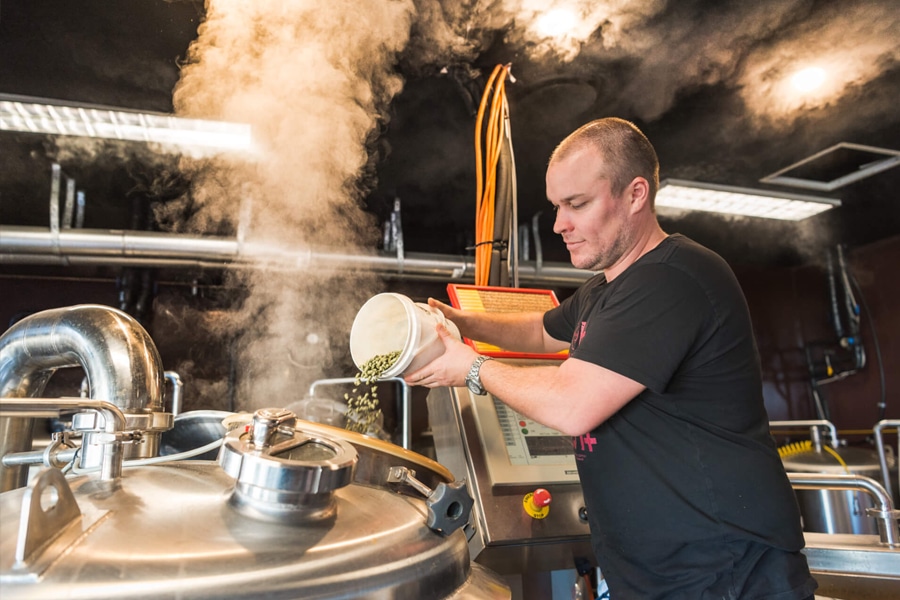 3. 4 Pines BrewPub
4 Pines BrewPub in Manly is a full brewery experience. Check out the original Brewpub upstairs where the entire range is available for sampling or take a brewery tour or the original Manly Brewpub. Get down on a Monday for a free pint with any meal.
Address: 2/43-45 E Esplanade, Manly NSW 2095
Phone: 02 9976 2300
Trading hours: 11am till late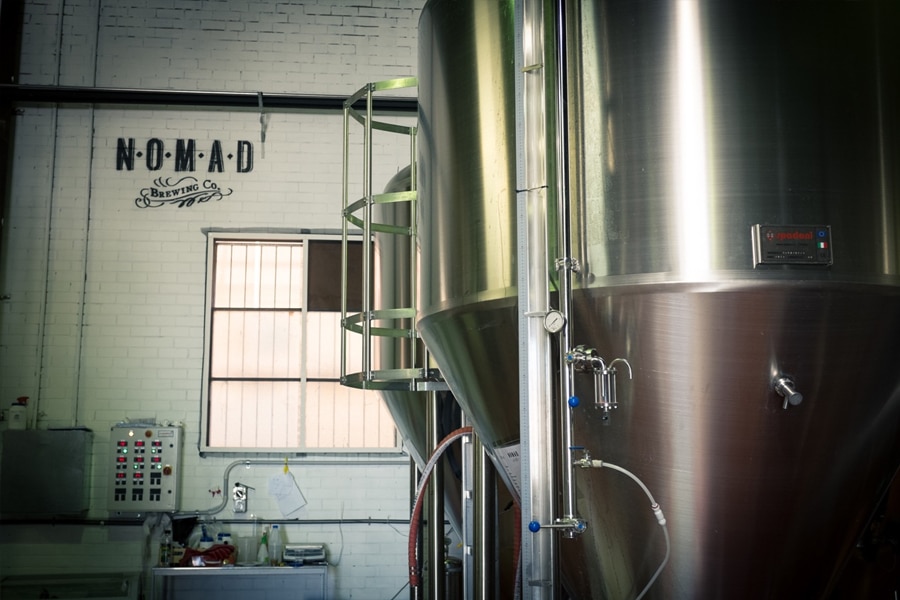 4. Nomad Brewing Co
Marrying techniques and styles from around the world with the best Australian native ingredients is a recipe for some of the best craft beer Sydney has ever seen.  Nomad Brewing Co offers pacific style pale ales, IPAs, sour ales, spiced beer and more on their 11 taps that are constantly rotating new and exciting tastes.
Address: 5 Sydenham Road, Brookvale NSW 2100
Phone: 02 9907 4113
Trading hours: Thurs 12pm-6pm, Fri 12pm-8pm, Sat-Sun 12pm-6pm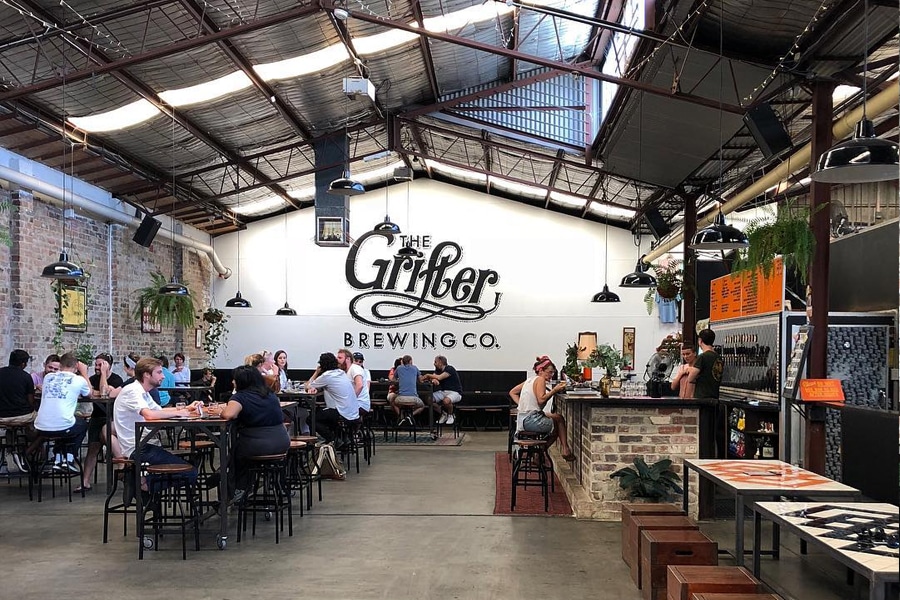 5. The Grifter Brewing Co.
If you're after a unique and highly drinkable beer, then The Grifter Brewing Co is not a bad choice. The brewery serves up it's whole range on tap and in takeaway squealers including staples like pale ales and IPAs but where they really shine is the special batches and experimental brews. Try the C-Boogie, a cucumber kolsch or the Sperpent's Miss, a watermelon pilsner.
Address: 1/391 Enmore Road, Marrickville NSW 2204
Phone: 02 9550 5742
Trading hours: Mon-Thurs 4pm-9pm, Fri-Sat 12pm-10pm, Sun 12pm-8pm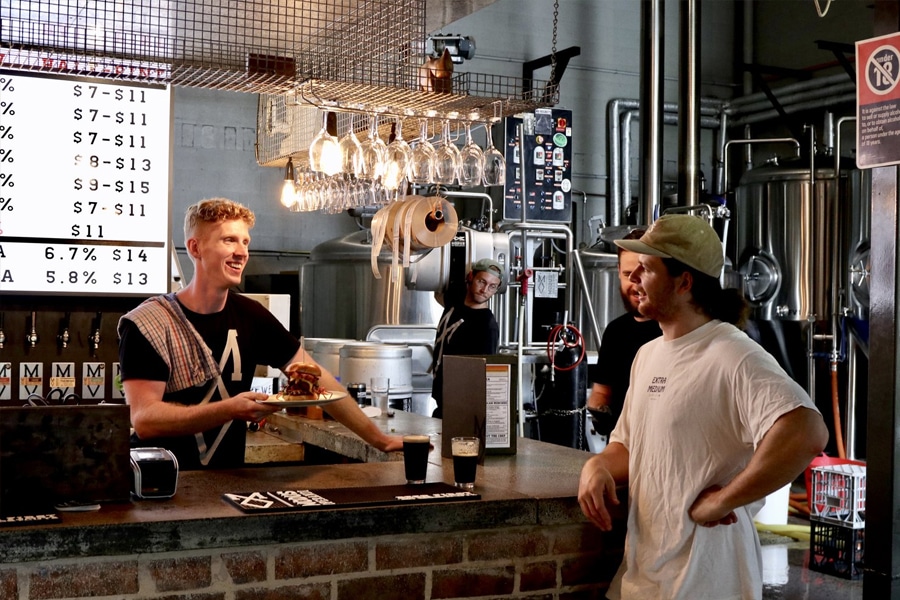 6. Modus Operandi Brewing
After spending months in the USA, and cultivating a deep understanding of the brewing method, Modus Operandi Brewing was born. Live yeast from the USA, malts and hops from all corners of the globe, this craft brewery is putting the beer first.
Address: 14 Harkeith Street, Mona Vale NSW 2103
Phone: 02 8407 9864
Trading hours: Wed-Sun 12pm-10pm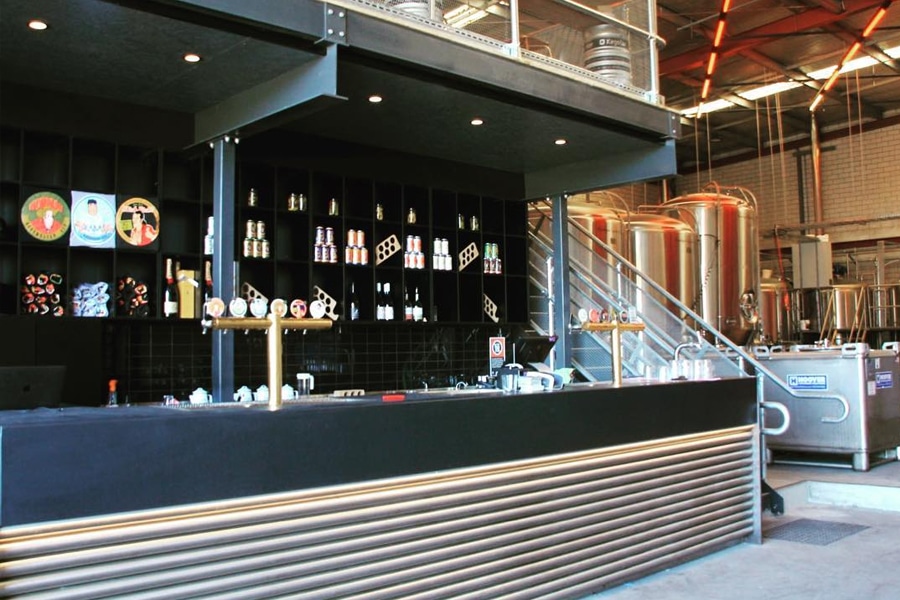 7. Yulli's Brews
Yulli's Brews offers craft beer that can stand its own in the everyday pub but can also accompany fine dining. Each beer is brewed with a focus on getting the balance just right. Try the Seabass Mediterranean lager, light and dry with spicy floral notes or for something more adventurous try the Amanda mandarin IPA.
Address: 75a Burrows Road, Alexandria NSW 2015
Phone: 02 9519 0161
Trading hours: Wed-Sat 12pm-12am, Sun 12pm-10pm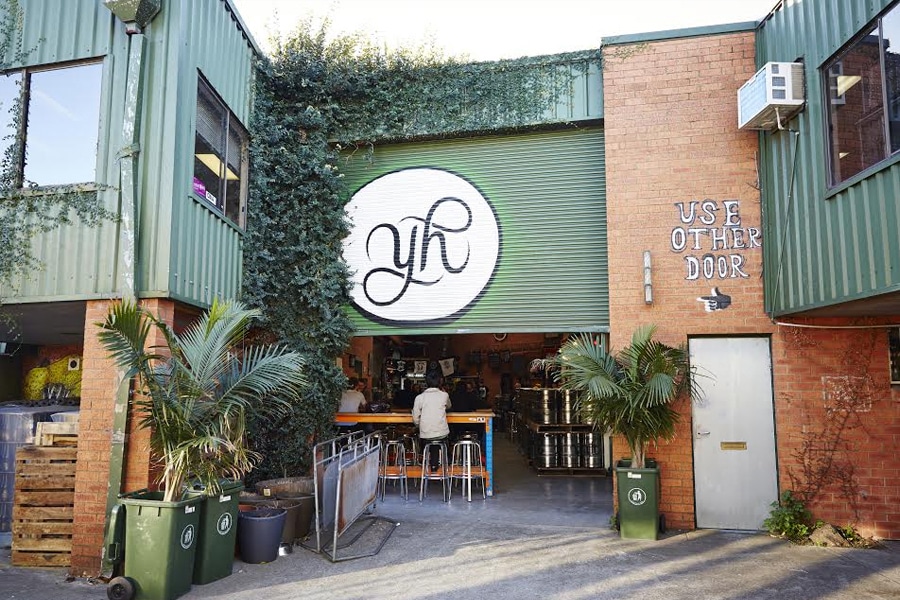 8. Young Henrys Brewery
Young Henrys offers its own brews straight from the tap and is one of the best spots to sample some craft beer in Sydney. With a rock'n'roll vibe, this isn't your everyday pub. Patrons can sit and look directly at the brewing process happening right before their eyes.  Brewery tours can be taken with a reservation and six taps are available for the latest offerings.
Address: 76 Wilford St, Newtown NSW 2042
Phone: +61 2 9519 0048
Trading hours: Midday to 7pm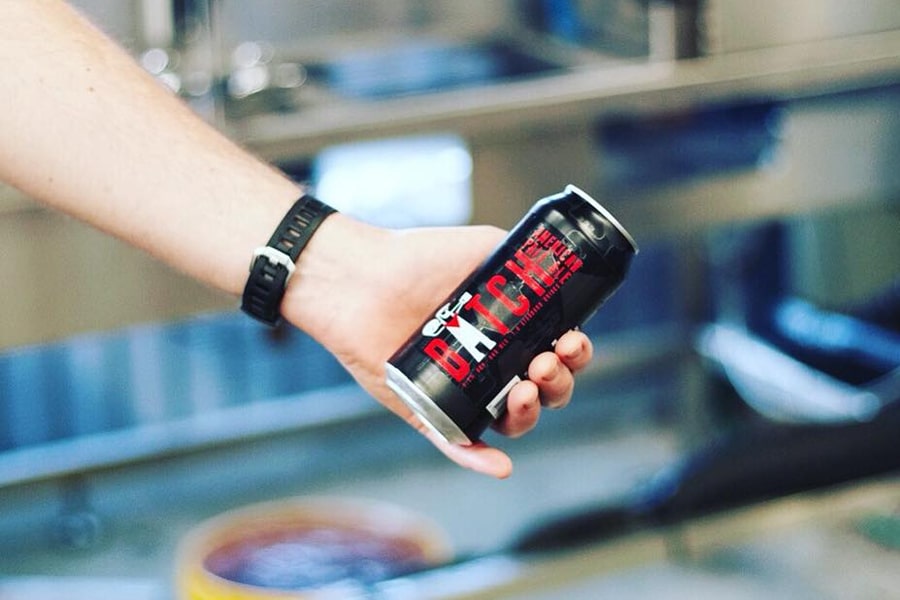 9. Batch Brewing Co.
You'll find Batch Brewing Co beer in many of Sydney's restaurants and bars but going to the brewery and drinking from the tap offers so much more. The core range includes American pales ales and IPAs but it constantly rotates to the latest tastiest batches. Food trucks can be found on site so you can grabr a bite to eat with your beer.
Address: 44 Sydenham Road, Marrickville NSW 2204
Phone: 02 9550 5432
Trading hours: Sun-Thurs 10-8pm, Fri-Sat 10-9pm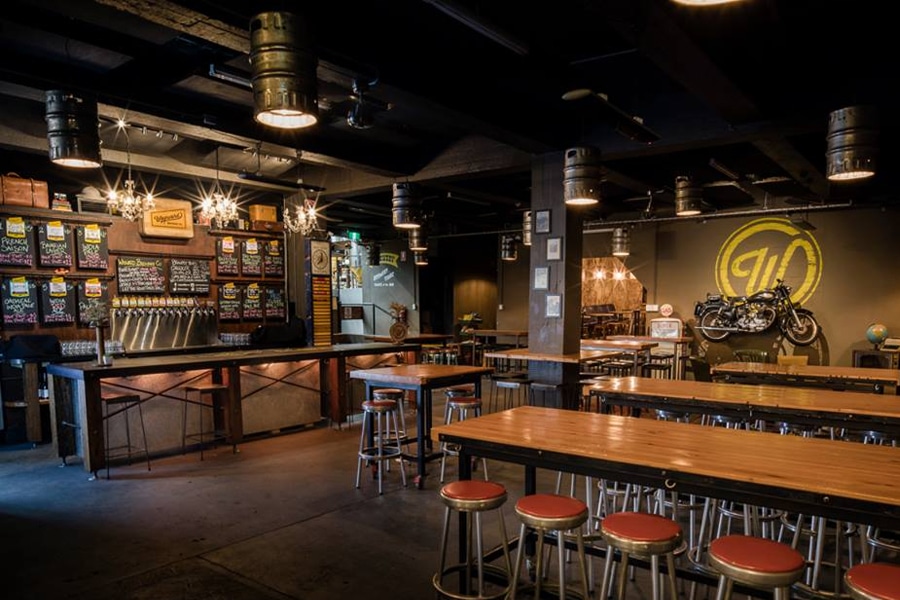 10. Wayward Brewing Co.
This craft beer Sydney brewery is, ironically enough, set up in an old winery. Wayward Brewing Co started brewing all over the place but settled in its current home back in 2015. It core line up includes India pale ale and red ale, lager, sour ale, Keller bier and also delivers a tasty range of seasonal beers.
Address: 3 Gehrig Lane, Camperdown NSW 2050
Phone: +61 2 7903 2445
Trading hours: Mon 4pm-9pm, Thurs-Fri 2pm-10pm, Sat 12pm-10pm, Sun 11am-8pm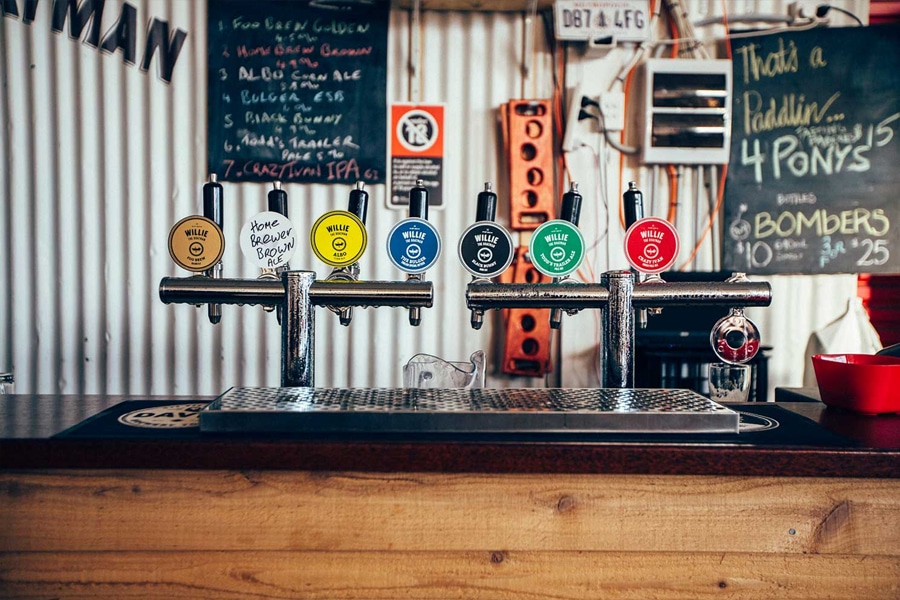 11. Willie the Boatman
At Willie the Boatman it's all about beer with character. Just like its name, derived from the legend of a convict boatman, the brews all have a story of their own. The nautical themed bar offers a boat load of atmosphere for sampling beers at the tasting bar. The beers are all named after real people and include briny pale ales, XPAs, IPAs, dark ales and more.
Address: Precinct 75, Suite 202, 75 Mary Street, St Peters NSW 2044
Phone: 61 428 232 556
Trading hours: Wed 3pm-8pm, Thurs 3pm-7pm, Fri 12pm-9pm, Sat 10am-7pm, Sun 12pm-7pm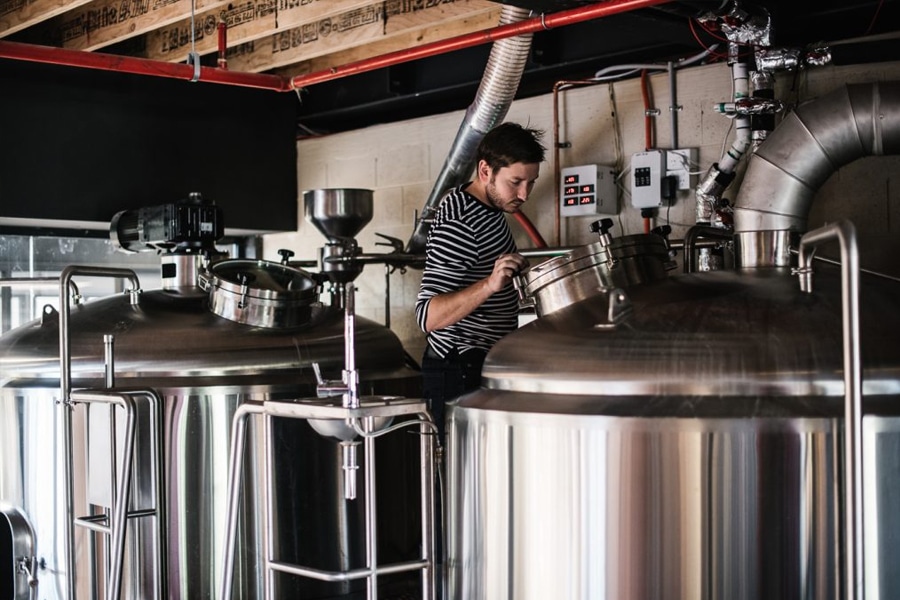 12. Frenchies Bistro and Brewery
Beer and Gastronomy, what could be better and Frenchies Bistro and Brewery offer just that. Pairing your beer with a meal is a treat and everything you eat or drink here is brewed and prepared in house. No additives and unpasteurised, Frenchies offer French beer styles to fit French cuisine and it definitely something to experience.
Address: The Cannery, 6/61-71 Mentmore Avenue, Rosebery NSW 2018
Phone: 02 8964 3171
Trading hours: Tues-Thurs 12–10pm, Fri-Sat 12–11pm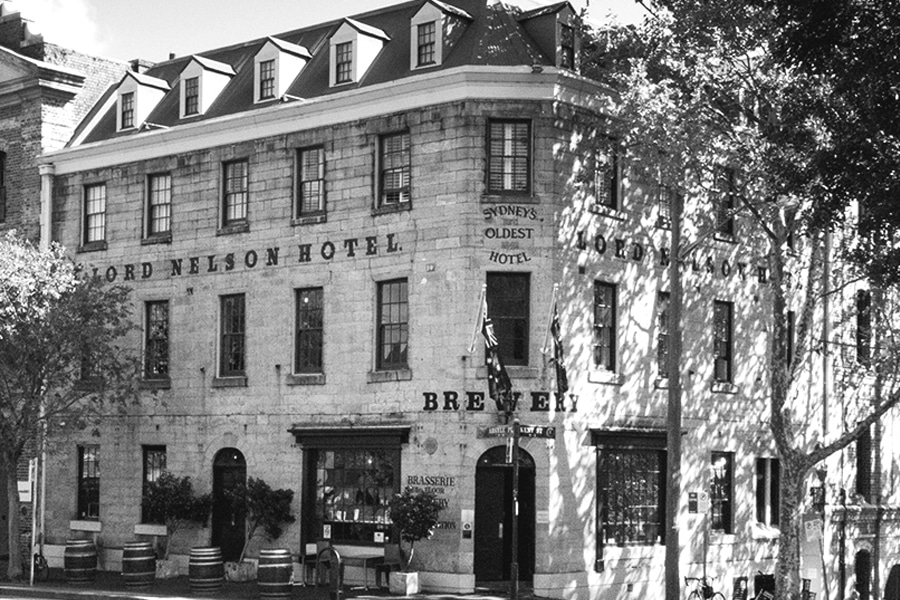 13. The Lord Nelson Brewery Hotel
Housed in a beautiful 19th century building, Lord Nelson Brewery Hotel is one of the longest running pub breweries in Sydney. Six on site brews are on offer with summer ales, bitters and a caramel infused English ale. It's style is like the old English pubs and has some pretty scenic harbour views too making it one of the best micro breweries Sydney has to offer.
Address: 17 Kent Street, The Rocks Sydney NSW 2000
Phone: (+612) 9251 4044
Trading hours: Mon-Sat 11am-11pm, Sun Noon-10pm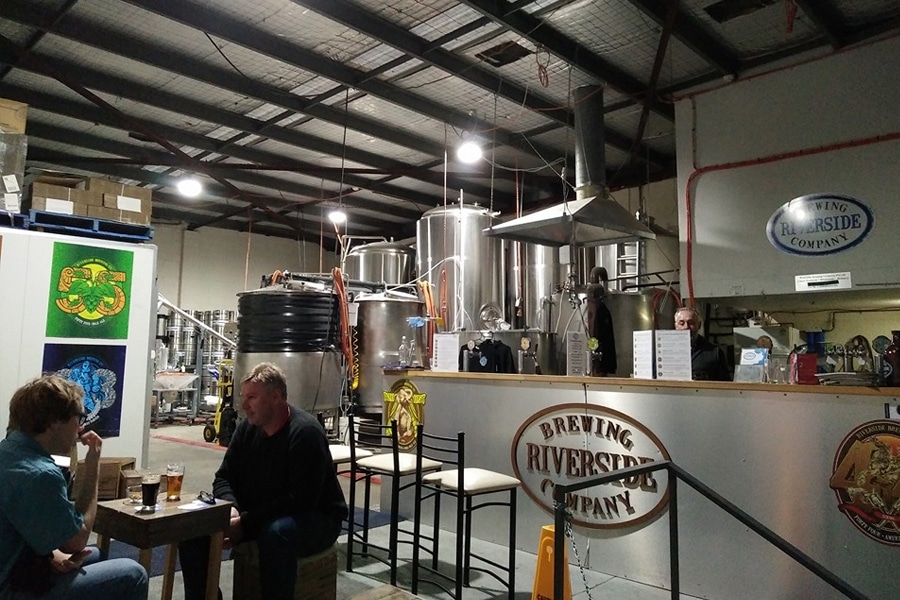 14. Riverside Brewing Company
Riverside Brewing Company are dedicated to brewing pure, natural hand crafted beers with a focus on quality not quantity. A true aussie beer, the Sixty Nine Summer ale is a proud beer brewed with 100% Australian barley and hops. Their line up also includes a robust porter, India pale ale and American Amber. Head to this Sydney brewery where you can sample all the beers fresh at the source.
Address: Unit 3, 2 North Rocks Road, North Parramatta Sydney NSW 2151
Phone: (02) 9890 7007
Trading hours: Fri-Sat 2pm-6pm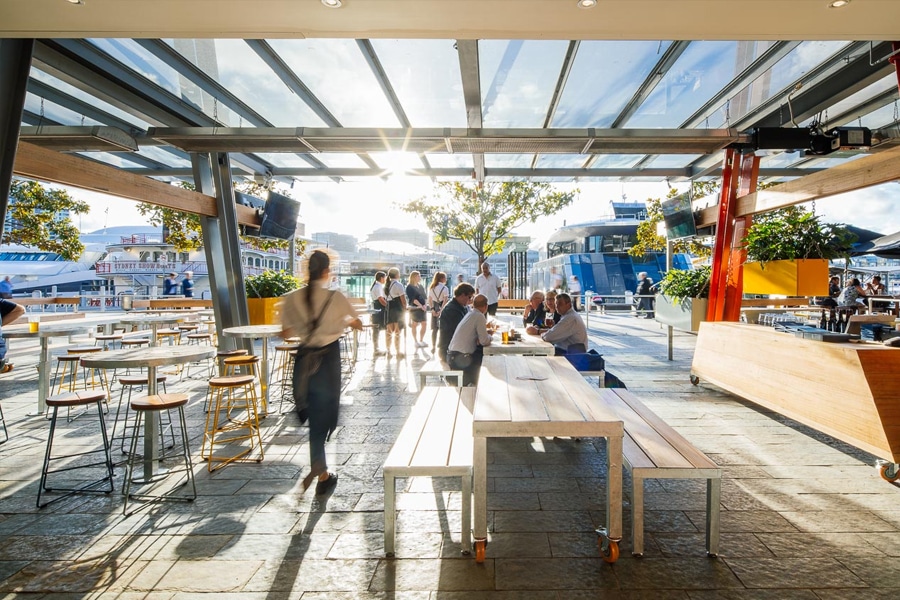 15. All Hands Brewing House
One of the best micro-breweries Sydney has to offer, All Hands Brewing House is one for the win. The Brewhouse features a beer garden southern inspired soul food menu to pair with your beer, like buffalo wings, fried chicken and pig skin tacos. Eight house beers are on offer including a bitter ale, stout and cream pale ale.
Address: 22 The Promenade, King Street Wharf Sydney NSW 2000
Phone: +61 2 8270 7901
Trading hours: Sun-Wed 11am-11pm, Thurs-Sat 11am-12am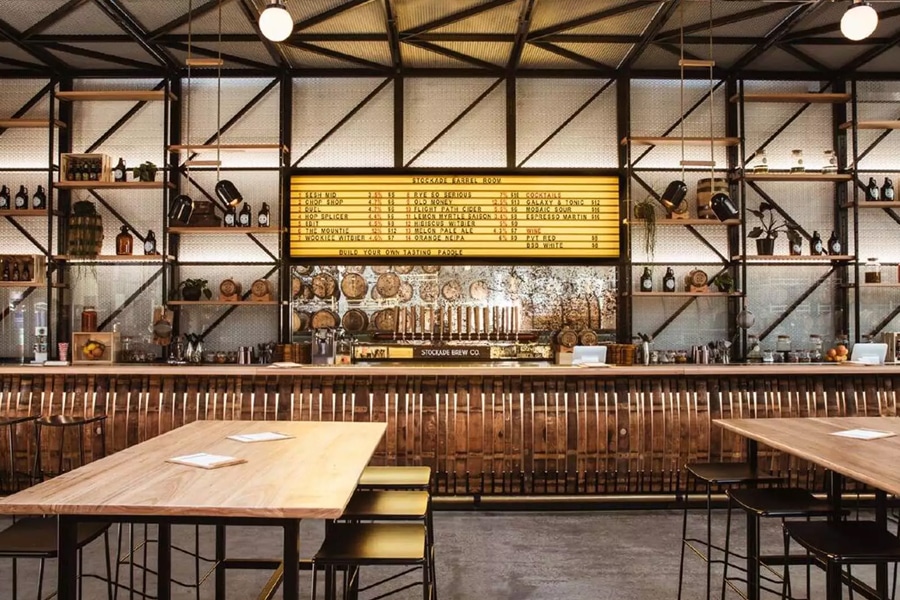 16. Stockade Brew Co.
Stockade Brew Co has already won over 60 awards since it's foundation in 2015 including world's best imperial stout at the World Beer Awards. Core beers include your well known pale ales, IPAs and lagers but where they really shine is the seasonal batches. Ever tried maple syrup beer or Roly smoked Jalapeno porter? For those looking for something different Stockade is the place to be.
Address: 25 Cadogan Street, Marrickville NSW 2204
Trading hours: Wed-Thurs 5pm-10pm, Fri-Sat 12pm-11pm, Sun 12pm-10pm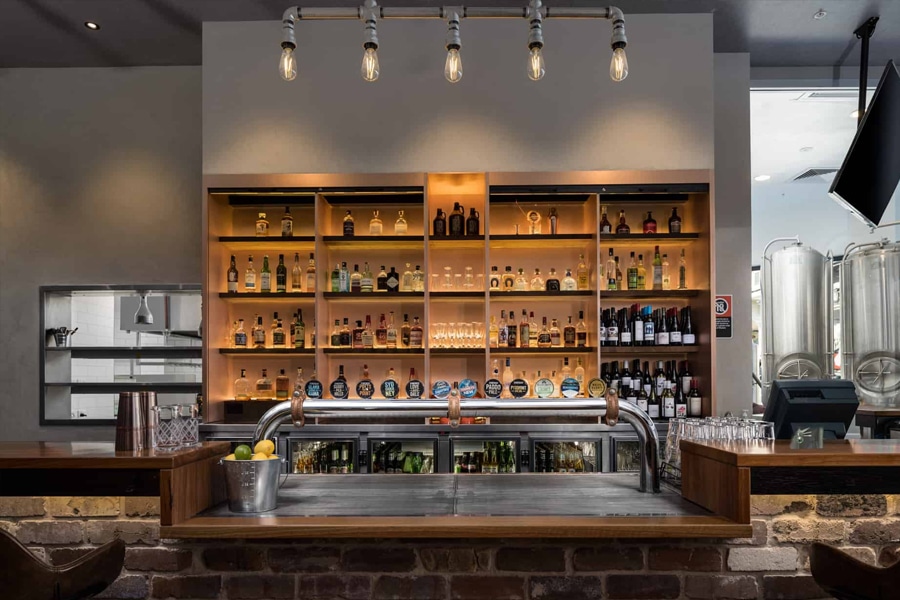 17. Sydney Brewery
Surry Hills pils, Pyrmont Rye IPA, Lovedale lager, try your own suburb in beer form! Sydney Brewery celebrate all the makes Sydney unique and wonderful. Even the beers are named after its most famous suburbs, each with their own character and uniqueness. The award winning micro brewery also has your typical pub grub and live music.
Address: 28 Albion Street, Surry Hills NSW 2010
Phone: +61 412 288 144
Trading hours: Mon-Sun 12pm-12am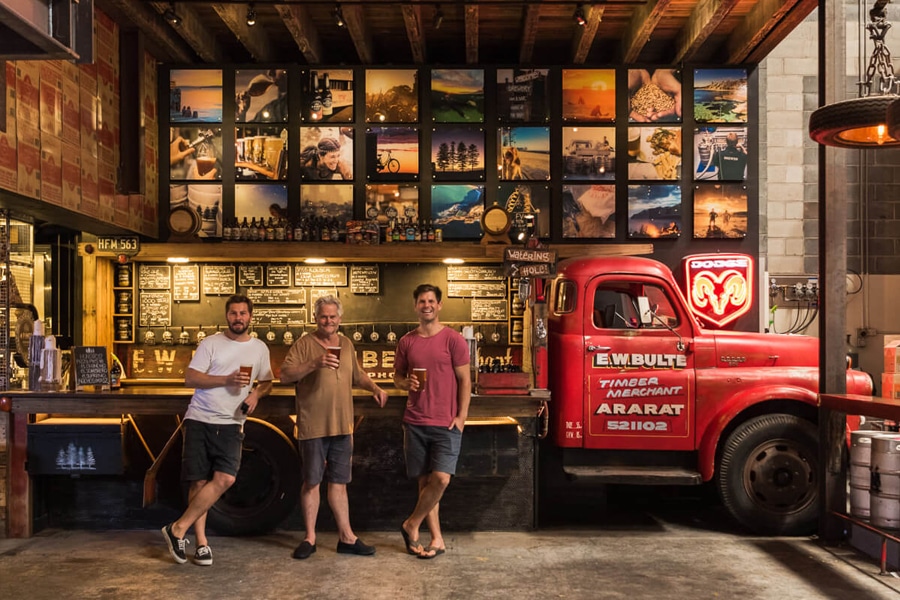 18. Brookvale Brewery Truckbar
Have you ever wanted to be served a beer off a truck? For a touch of whimsy, check out Brookvale Brewery Truckbar. Brewing and bottling is all done on site while the bar is built on a 1960 Dodge pickup and serves up 21 different beers fresh out the tap including the core range of pale ales, kolsch, apple cider and a hefeweizen.
Address: 9-13 Winbourne Road, Brookvale NSW 2100
Phone: (02) 9976 2300
Trading hours: Mon-Friday 4pm-10pm, Saturday 12pm-10pm, Sunday 12pm-8pm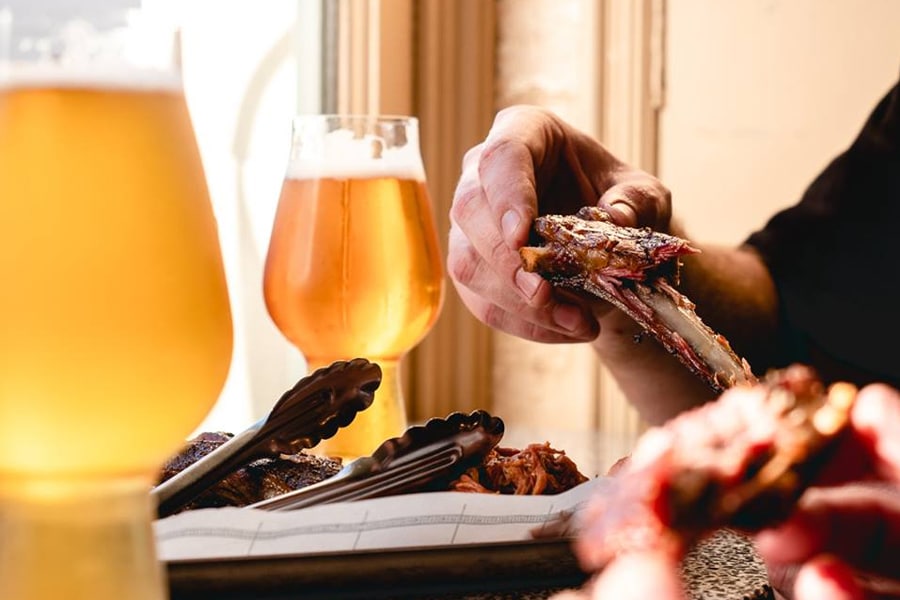 19. Endeavour Brewing Co.
Endeavour Brewing Co began with three mates and a love of beer. Using nothing but Australian ingredients, the beers are perfected by embracing subtle flavour variations provided by Mother Nature. You'll find pale ales, fresh lagers, XPA, plus a seasonal range to immerse you in each season with IPA's and red ales.
Address: 39 Argyle Street, The Rocks Sydney NSW 2000
Phone: 13002892337
Trading hours: Mon-Sat 11am-11:45pm, Sun 11am-10pm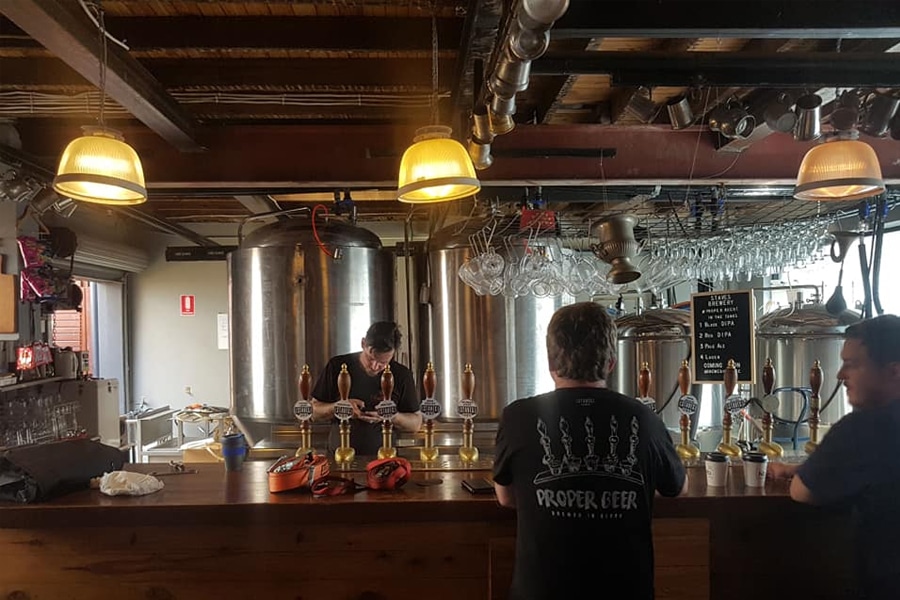 20. Staves Brewery
Staves Brewery comes from the sheer will of one Englishman, looking to follow his big dreams of opening a proper English brewery and it's paid off tenfold as the brewery has gone from strength to strength. Offering up a core range of IPAs, pale ales, stout and even a spicy Belgian ale, you'll be spoilt for choice at one of the best micro breweries Sydney's got to offer.
Address: 4-8 Grose Street, Glebe NSW 2037
Phone: (02) 9280 4555
Trading hours: Wed 4pm-10pm, Thurs-Fri 4pm-12am, Sat 12pm-12am, Sun 2pm-10pm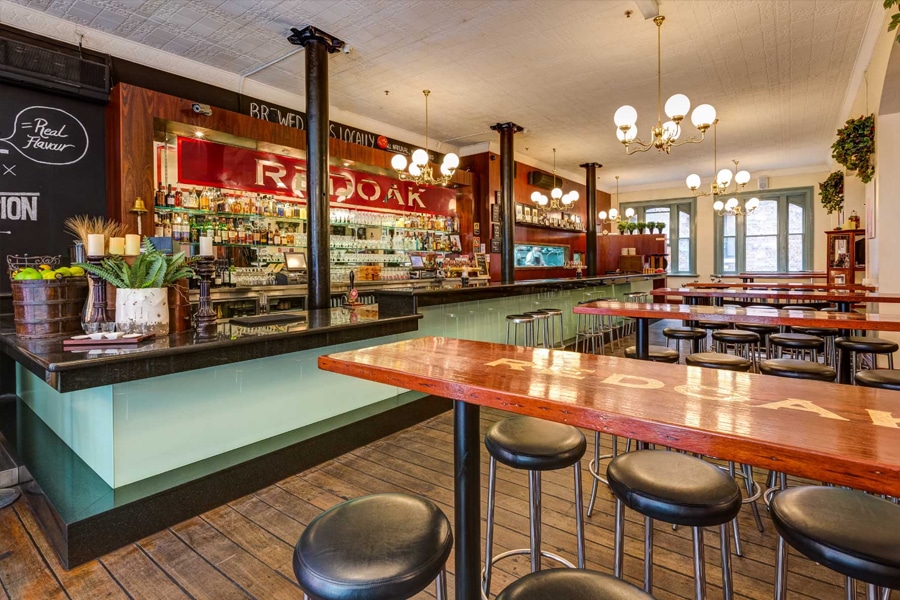 21. Redoak Restaurant, Bar and Brewery
This small independent craft beer Sydney brewery offers up local brews to suit any taste with over 20 different tap and bottled beers. Redoak Restaruant, Bar and Brewery offers organic pale ales, Irish stouts, Flanders sour beer, pommy bitters and so much more. Redoak encourages pairing with meals and offers a whole menu dedicated to food pairings and combinations.
Address: 201 Clarence Street, Sydney NSW 2000
Phone: 02 9262 3303
Trading hours: Mon-Sun 12pm till late
You'll also like:
25 Coolest Bars in Sydney
15 Best Beer Gardens in Sydney
16 Best Steak Restaurants in Sydney
General FAQ
What is the best Sydney brewery near me?
Nomad Brewing Co, Young Henrys Brewing, and The Lord Nelson Brewery Hotel are some of the best breweries Sydney have to offer.
Where can I find the best craft beer on tap in Sydney?
Yulli's Brews, Nomad Brewing Co, and Sauce Brewing Co have some of the best craft beers on tap in Sydney.
Which Sydney breweries also have food?
Batch Brewing Co., and All Hands Brewing House are some of the breweries in Sydney that also have a great food menu.