12 Best Hunter Valley Wineries & Vineyards
Who doesn't like a weekend away in the countryside? Mix that with a fancy version of a pub crawl and you've got yourself a weekend to remember (and hopefully not forget). Australia is pretty famous for its wine nowadays and there is no better place than the Hunter Valley to select from Australia's best home-grown wines. So if you live here or are just visiting, why wouldn't you take advantage of what we have right in our own backyard? We're giving you a definitive rundown in our list of the best wineries in the Hunter Valley.
You'll also like:
220 Best Australian Red Wines
12 Best Australian White Wines
18 Best Sydney Wine Bars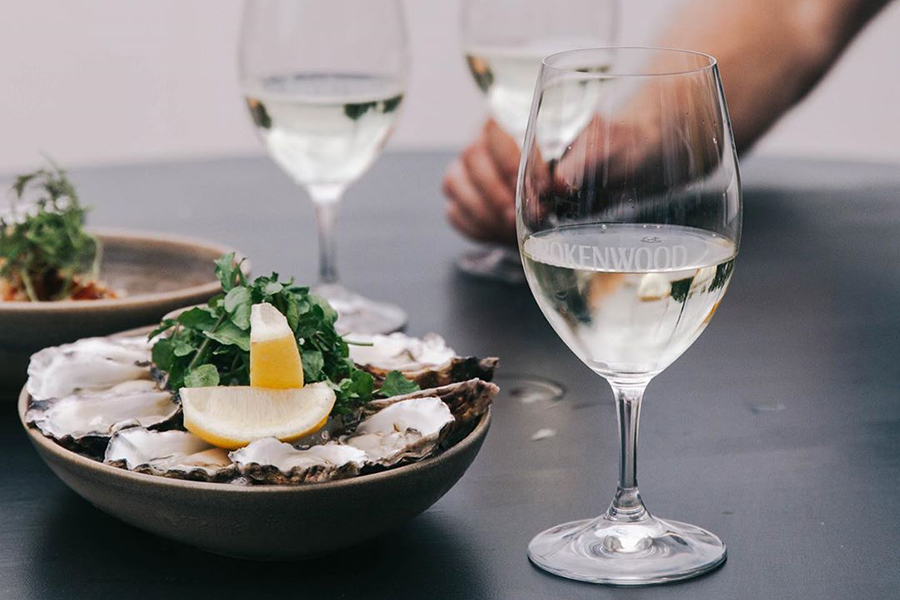 1. Brokenwood Wines
The bar is set high here, as one of Australia's most reputable vineyards you are guaranteed to be delighted by Brokenwood Wines famous chardonnays, Shiraz and Semillons. If you're a die-hard oenophile, become a member and you'll get the chance for a 'tour and taste' and it also gives you the chance to see the winemaking process.
Address: 401-427 McDonalds Road, Pokolbin NSW 2320
Phone: +61 2 4998 7559
Opening Hours: 9.30am – 5pm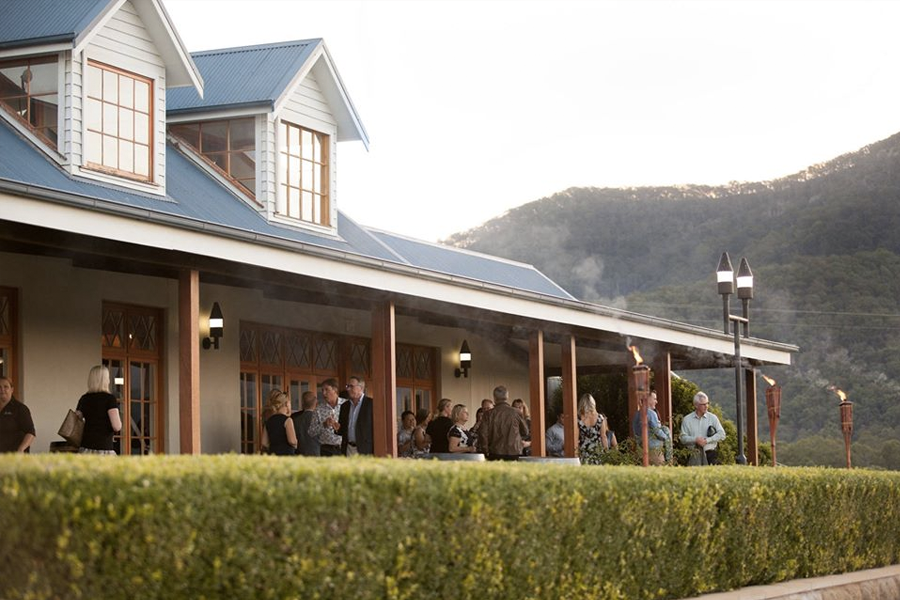 2. Audrey Wilkinson Winery
Possibly one of the most famous wineries in the Hunter Valley and operating since way back in 1866, Audrey Wilkinson Winery is an unforgettable wine tasting experience. With 360 degree views from the vineyard of the Brokenback Mountain Ranges, you'll be in for a real treat as you're sipping on one of their wines straight from the cellars.
Address: 750 De Beyers Road, Pokolbin NSW 2320
Phone: +61 2 4998 1866
Opening Hours: 10am – 5pm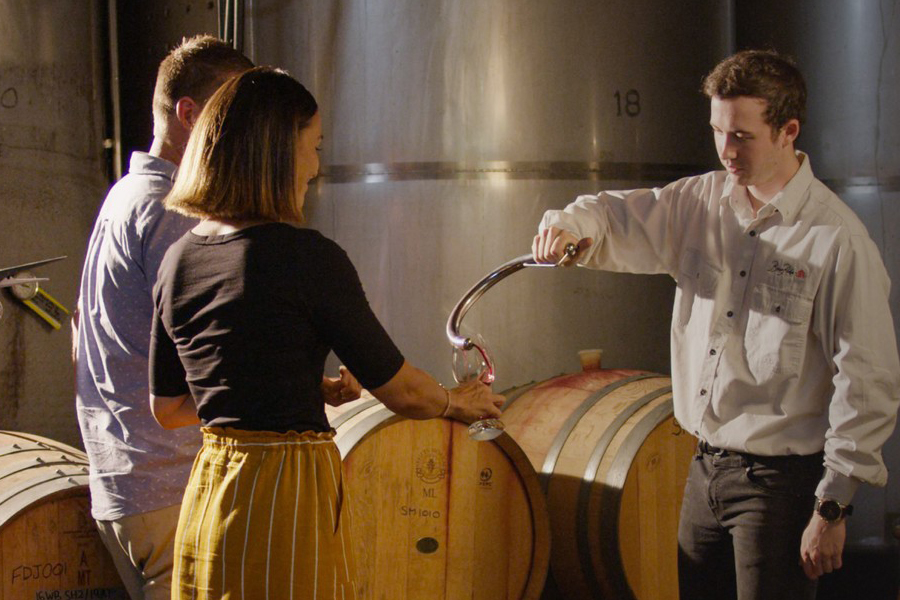 3. Briar Ridge
If you're looking for a boutique Hunter Valley winery, then Briar Ridge is a quality producer to check out. It's known especially for its Shiraz and Semillon but also offers an impressive variety including a crispy Pinot Gris, a fruity Verdelho and more. Not to mention the scenic surrounds of the Mountain View area of the Hunter Valley will have you pulling out the camera more than once.
Address: 2325/593 Mount View Road, Mount View NSW 2325
Phone:+61 2 4990 3670
Opening Hours: 10am – 5pm
4. Harkham Wines
Harkham Wines offers it all, where you can drink, eat and stay as long as you want. The family-owned and operated Hunter Valley winery has just about all you could want in a winery. Fruit that's handpicked for quality, sustainably farmed and a process that features no chemical additions or flavour adjustments.
Address: 266 De Beyers Road, Pokolbin NSW 2320
Phone: +61 2 4998 7648
Opening Hours: Fri 12pm – 5pm/ Sat – Sun 10am – 5pm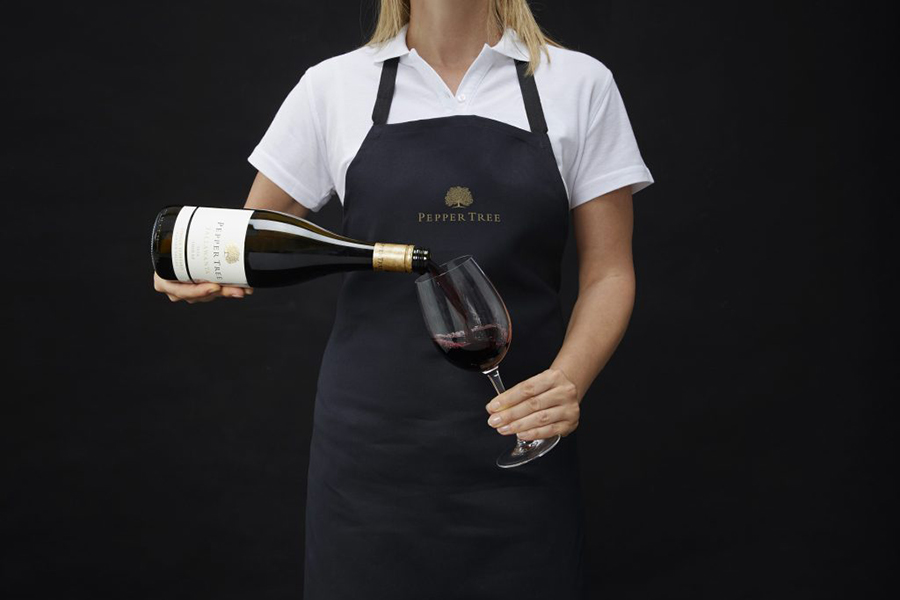 5. Pepper Tree Wines
With stunning gardens and a quaint timber cabin as its base, the scene is set for the perfect wine tasting escapade. This Hunter Valley winery's location alone is enough to warrant a visit and is best visited in the autumn months for those beautiful gold and red hues tinting the countryside hills. Pepper Tree Wines also offer a wine club so you can receive and taste their wines year-round.
Address: 86 Halls Road, Pokolbin NSW 2320
Phone:  +61 2 4909 7100
Opening Hours: 9am – 5pm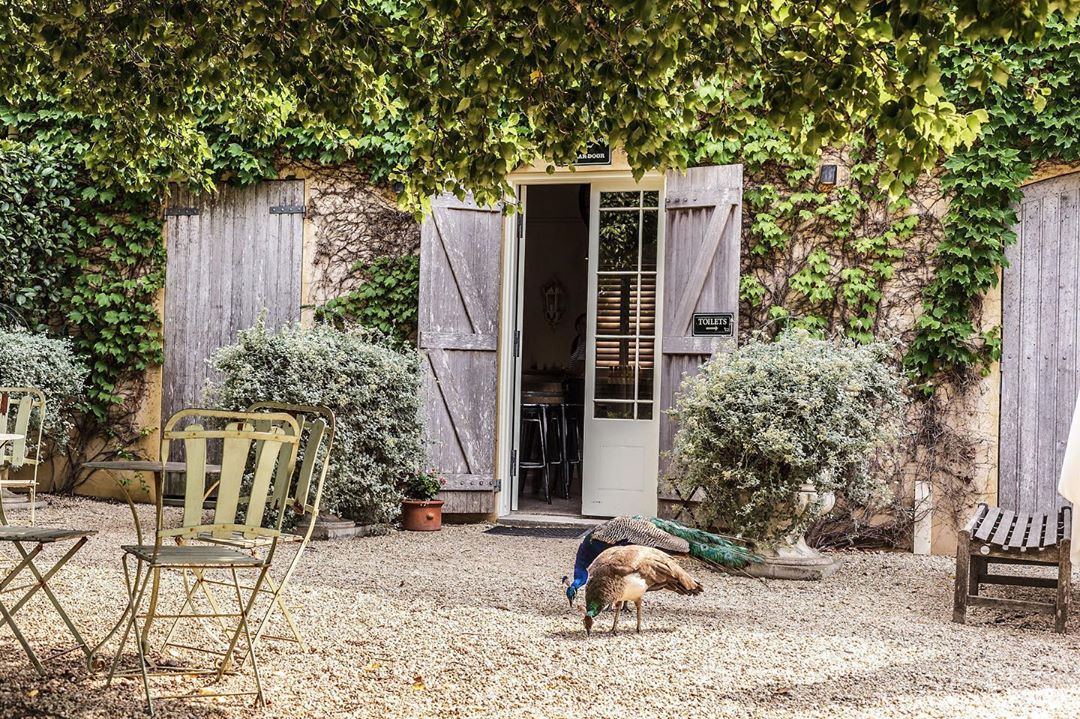 6. Krinklewood Biodynamic Vineyard
If you're into your organics, then Krinklewood Biodynamic Vineyard has you covered. As you can guess from the name, the winery produces certified organic wines right out of their sustainable and holistic vineyard. Set amongst French inspired Provencal gardens you'll find the Wollombi Brook and the Brokenback Range serving as the perfect backdrop for sipping on some wine.
Address: 712 Wollombi Road, Broke NSW 2330
Phone: +61 2 6579 1322
Opening Hours: Fri- Sat 10am – 5pm
Krinklewood Biodynamic Vineyard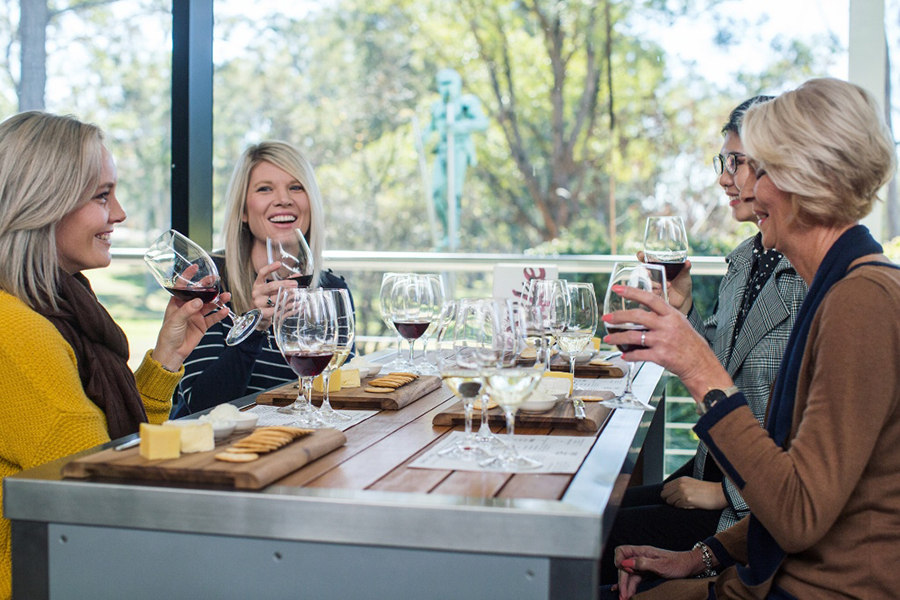 7. De Iuliis
Another Hunter Valley Boutique Winery, De Iuliis grows some quality grapes from their vineyard and doesn't carry a hefty price tag. Unbound by tradition and a driving force to push boundaries, De Iuliis implements some innovative ways of making their wine. Check out their signature Shiraz, rosé and Semillon for a taste of what De Iuliis is all about.
Address: 1616 Broke Road, Pokolbin NSW 2320
Phone: +61 2 4993 8000
Opening Hours: 10am – 5pm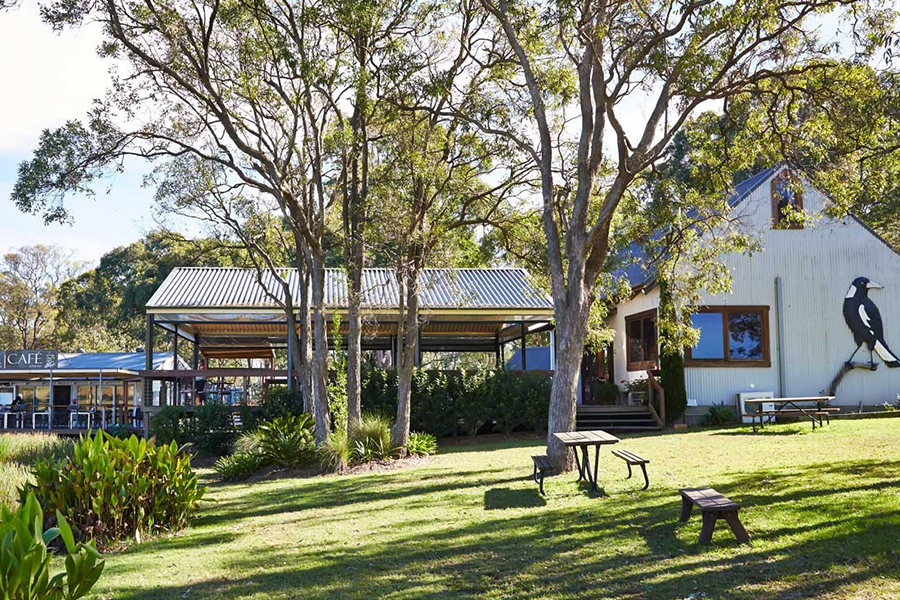 8. Gartelmann Wines
Founded in 1996, Gartelmann Wines has become a staple in the circuit of boutique wineries in the Hunter Valley. Taste a selection of wines from the multi award-winning Semillon and Shiraz to the Verdelho, chardonnay, merlot, cabernet and more. After some wine tasting, head on over to The Deck Café for a tasty breakfast or lunch just across from the cellar door.
Address: 701 Lovedale Road, Lovedale NSW 2321
Phone: +61 2 4930 7113
Opening Hours: Mon – Fri 9am-5pm / Sat – Sun 10am-5pm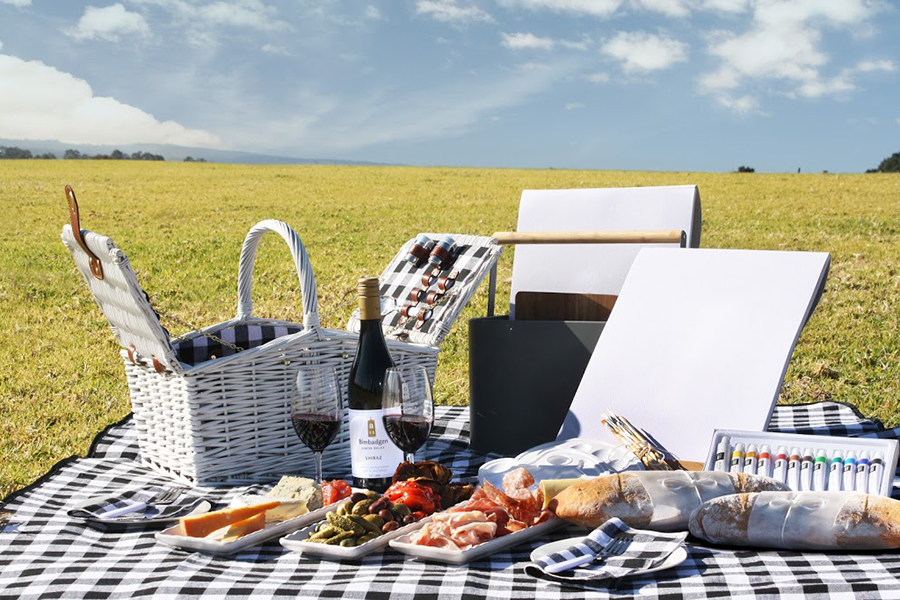 9. Bimbadgen Winery
Bimbadgen, indigenous for 'Place of good view' really lives up to its name. Overlooking the Hunter Valley with its distinctive bell tower, it stands out amongst the Hunter Valley wineries. Bimbadgen Winery produces some pretty incredible wines not just from their own cellar but from selected vineyards. For a real idea of how they get the grapes in the bottle, get up close with the winemaking action and take a tour through the open plan winemaking facility.
Address: 790 McDonalds Road, Polkobin NSW 2320
Phone: +61 2 4998 4600
Opening Hours: 10am – 5pm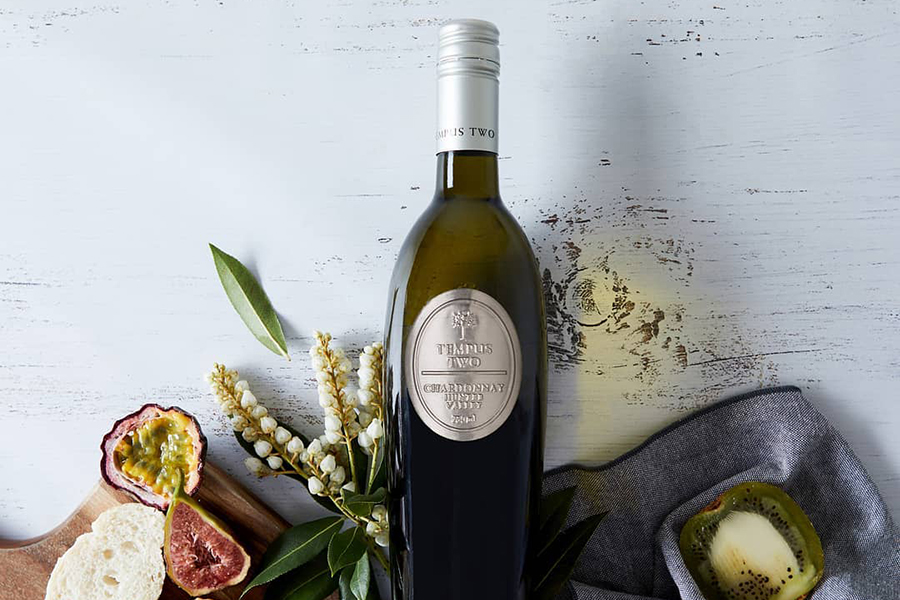 10. Tempus Two Wines
Since 1997, Tempus Two Wines has been a unique wine producer amongst the Hunter Valley wineries with sophistication and commitment to great wine. Sourcing fruit from Australia's premium vineyard regions means their wines are crafted using the best ingredients with substance and style. The perfect place to spend the day tasting delicious wine and taking in all that the Hunter Valley has to offer.
Address: Broke Road & McDonalds Road, Pokolbin NSW 2320
Phone: +61 2 4993 3999
Opening Hours: 10am – 5pm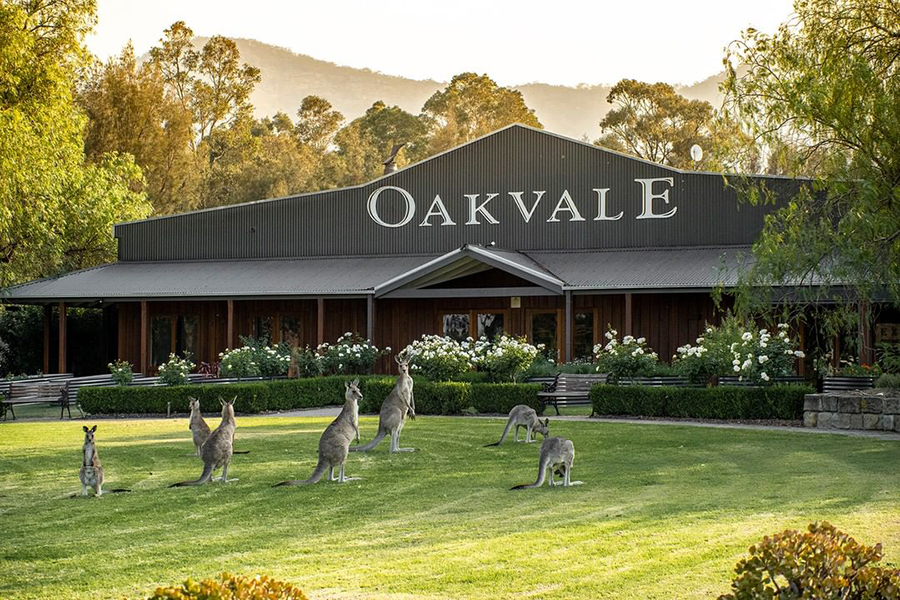 11. Oakvale Wines
Oakvale Wines has been grape stomping since 1893, and as one of the oldest working wineries in the Hunter Valley, they must be doing something right. Their vast catalogue of wine styles are crafted with the finest fruit selected from regional vineyards and are sure to offer something for every palate. Oakvales wines are sold exclusively from their cellar door, so pop down for a taste. It's a $5 per person tasting fee which helps the winery fund their work with Meals on Wheels.
Address: 1596 Broke Road, Pokolbin NSW 2320
Phone: +61 2 4998 7088
Opening Hours: 10am – 5pm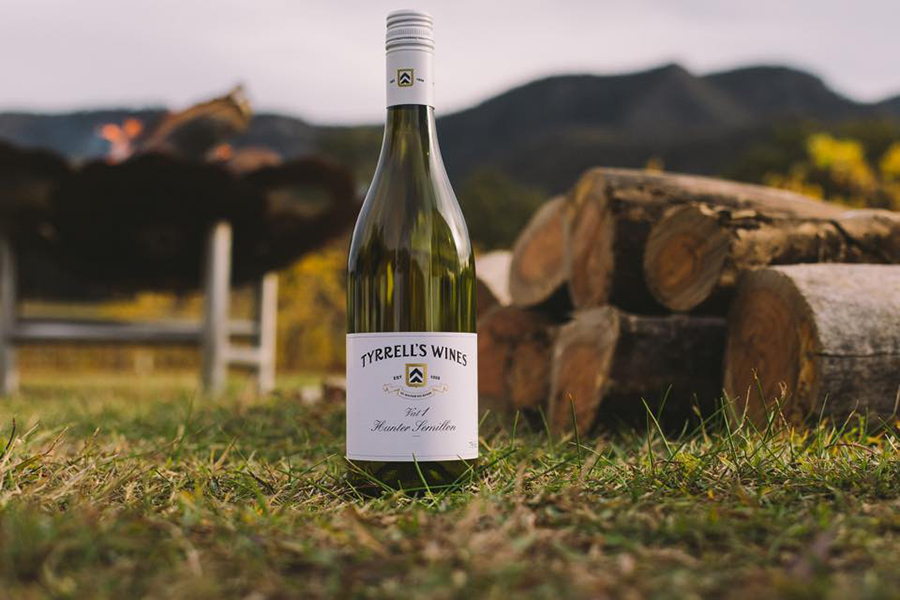 12. Tyrrell's Vineyard
Tyrrell's Vineyard has won many awards both international and domestic throughout their 160 years in operation and in 2010 was named winery of the year in James Halliday's Australian Wine Companion. Come and sample some of the award-winning wines from the cellar door and explore the winemaking experience. It's not just a place to taste some incredible wine but it's a piece of Australia's history and a must-see the next time you're driving through the Hunter Valley.
Address: 1838 Broke Road, Pokolbin NSW 2320
Phone: 1800 045 501
Opening Hours: 9am – 5pm
General FAQ
Which wineries to visit in Hunter Valley?
Some of the top wineries to visit in the Hunter Valley include McGuigan Wines, Wynwood Estate, Waverley Estate, Ivanhoe Wines, Peppertree Wines, Gartelmann Wines.
How many wineries are there in the Hunter Valley?
The Hunter Valley as Australia's oldest wine region has over 150 wineries.
What wine is the Hunter Valley famous for?
Today, the most common wine varieties out of the Hunter Valley include Chardonnay, Semillon, and Verdelho as well as Shiraz, Cabernet Sauvignon, and Merlot. Semillon is widely considered to be the region's most iconic.
You'll also like:
31 Best Bars in Sydney for a Fun Themed Night Out
20 Best Beer Gardens in Sydney
19 Best Steak Restaurants in Sydney