Craft Cartel's $10K Craft Beer Vending Machine Subscription is Insane
When Craft Cartel unveiled the 100 Can Case, we thought beer drinking had hit its peak, but apparently, we were wrong. The liquor legends have just launched a world-first craft beer vending machine subscription for its top membership tier, limited to just four nationwide.
You'll also like:
17 Best Wine Clubs and Subscriptions in Australia
110 Funny Drunk Alter Ego Names and Phrases
7 Best Whisky Subscription Services in Australia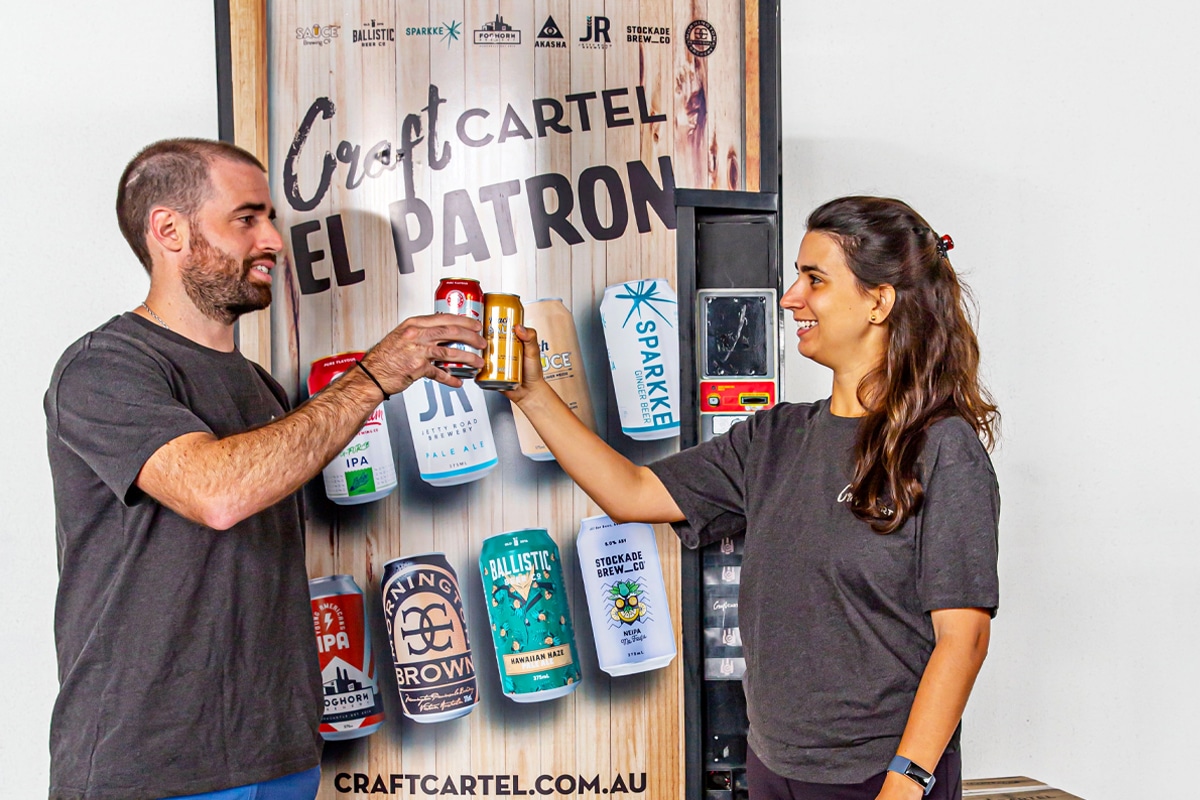 Nicknamed 'El Patron', the new offering is a completely customised vending machine that dispenses craft beers from local and independent breweries such as Jetty Road (Melbourne), Ballistic Beer Co (Brisbane) and Foghorn Brewing (Newcastle). Best of all, the vending machine is stocked up and replenished every quarter of your yearly membership, meaning you score up to 400 world-class beers at a time. But luxury doesn't come cheap.
The membership will set you back just under AUD$10,000 a year, a figure that also includes a private tasting and tour at a selection of local breweries, access to Craft Cartel's premium concierge service, an exclusive Craft Cartel branded Beer Pong Table, Brewery Bucks (bar tabs on Craft Cartel at select breweries all over Australia) and 10 Welcome Packs (worth a total value of $2,000).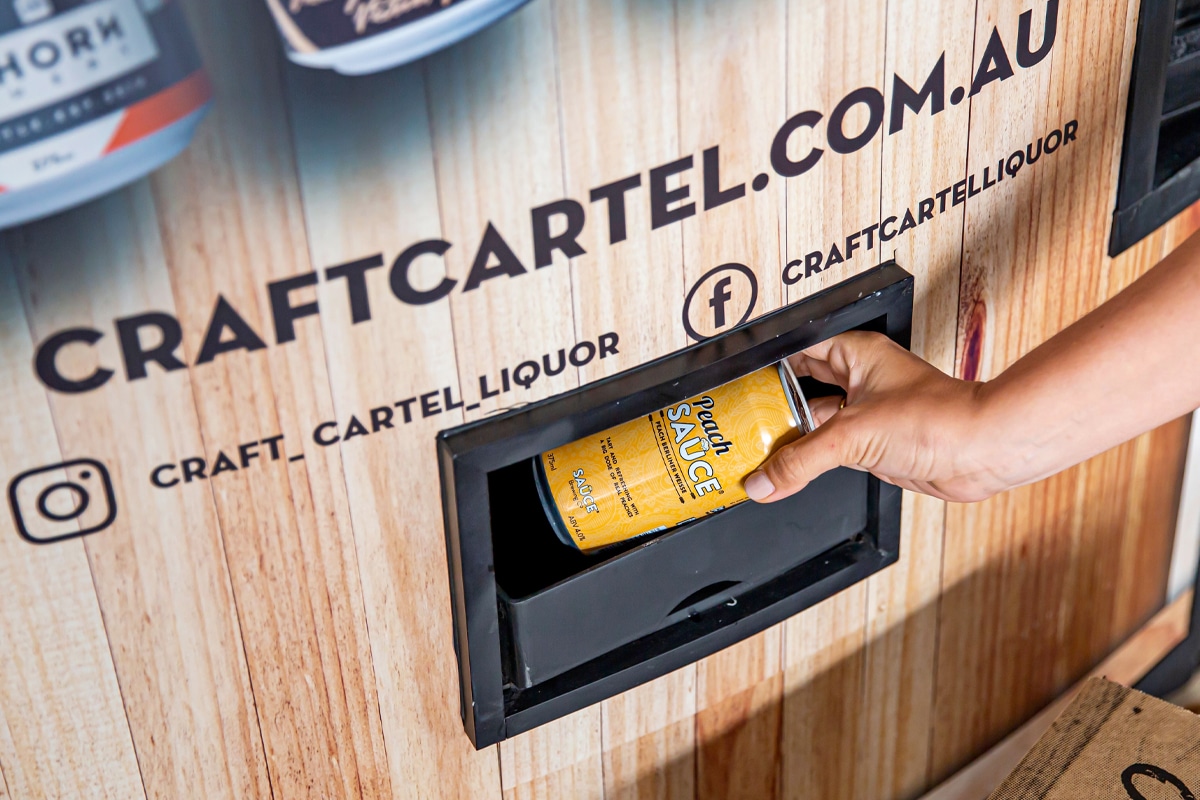 It's a steep ask, so Craft Cartel has also announced second and third-tier options, which are a little more palatable. Second up is 'The Wise Guys' personalise beer club membership, which will set you back AUD$99 a month. This grants you personalised access to a beer concierge and a bunch more goodies. Finally, 'The Hit Man' beer subscription costs AUD$59 a month and offers up eight ultra-unique beers delivered to your door.
As far as beer subscription services go, Craft Cartel has got a solid claim on the nation's best. If you're short on a mate and want to earn some brownie points with your co-workers, the good news is Craft Cartel Liquor is giving away a free vending machine / El Patron Subscription valued at almost $10,000. Time to get those entries in lads.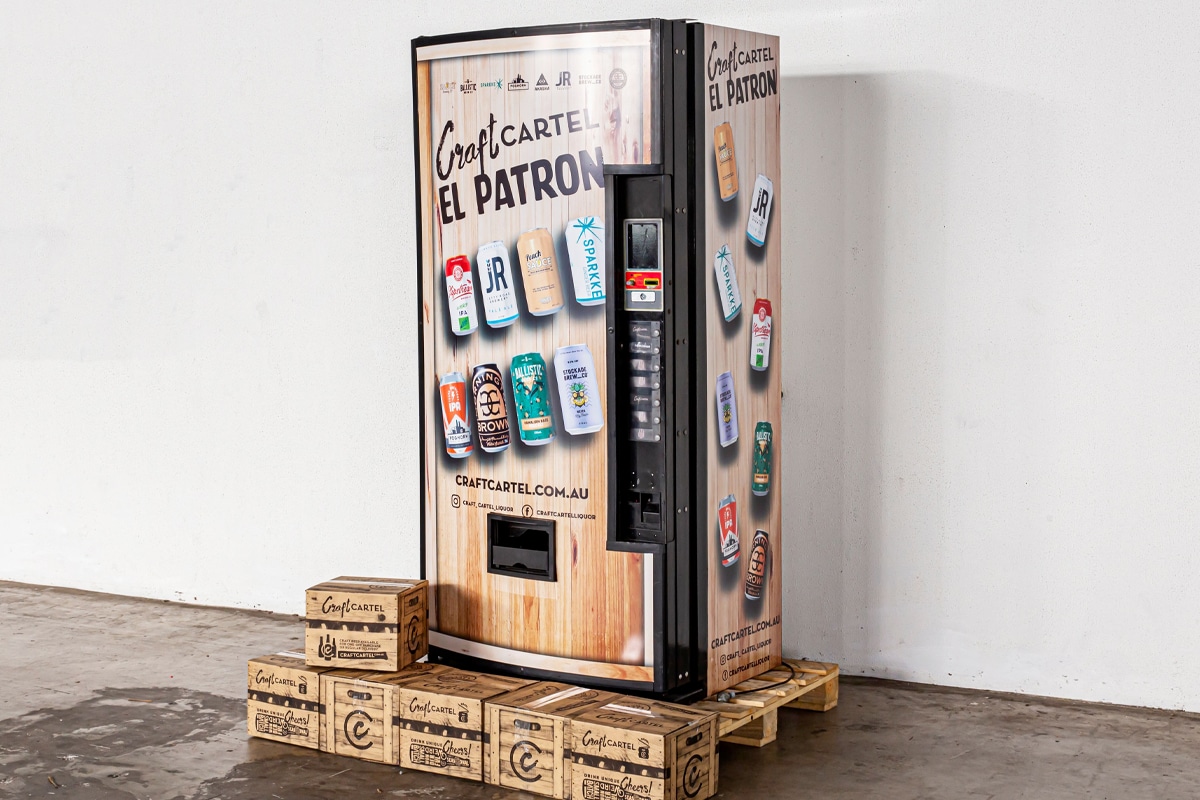 You'll also like:
17 Best Wine Clubs and Subscriptions in Australia
110 Funny Drunk Alter Ego Names and Phrases
7 Best Whisky Subscription Services in Australia