Daniel Ricciardo's New Wine 'DR3 x St Hugo' is Definitely Not for Shoeys
Teaming up with Formula One superstar Daniel Ricciardo, one of Australia's most celebrated wine brands, St Hugo has just unveiled a new series of fine wines, simply titled DR3 x St Hugo. Featuring fine drops from the Coonawarra and Barossa regions, a limited edition first release bottle of DR3 x St Hugo will be available to buy online from March 3, 2021. If you're a fan of Australia's fastest driver and a good drop of vino, then you don't want to miss out on this grand opportunity. But don't be fooled, despite his affinity for the foot goblet, this ultra-premium release isn't designed for shoeys.
You'll Also Like:
11 Best Rooftop Bars in Brisbane
You Can Now Get Betoota Bitter at Dan Murphys
OFC Buffalo Trace Whisky Recalls 1994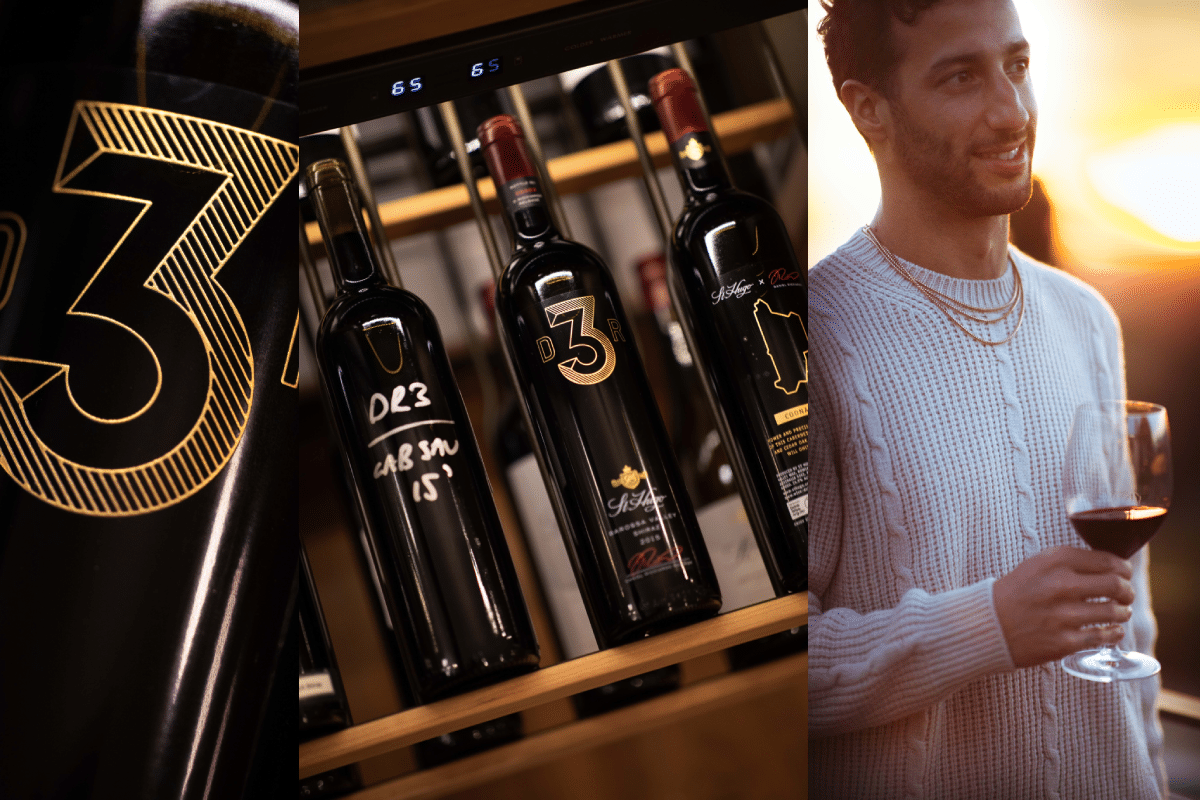 If you thought 11 Best Australian Liquor and Alcohol Brands was big news, then you better wait until you try his series of fine wines. Teaming up with St Hugo chief winemaker Peter Munro, the long term partnership between one of Australia's most celebrated wine brands and one of Australia's most celebrated F1 drivers will see the pair produce two vintages for their first release.
Teaching Daniel the tricks of the winemaking trade, including vineyard practices, winemaking, maturation and blending to create wines of outstanding quality, Munro complimented the F1 Driver's "insightful way of communicating," an attribute he hopes will "only get better over time as he hones his winemaking skills."
"I grew up around wine, it's in my blood. Along with my Italian heritage and my family's love of sharing wine, my Dad is a bit of a hobby winemaker and I have been surrounded by the passion for wine since I was young," Ricciardo said. "I'm quite a curious kid, I always love learning things, and wine is a true craft, and I want to get in and get my hands dirty and make really spectacular wine that provides a unique perspective on what fine wine is. And to be able to do this with St Hugo's Winemaker, Peter Munro, one of Australia's best winemakers, is a real privilege. It also guarantees the wines will taste great!"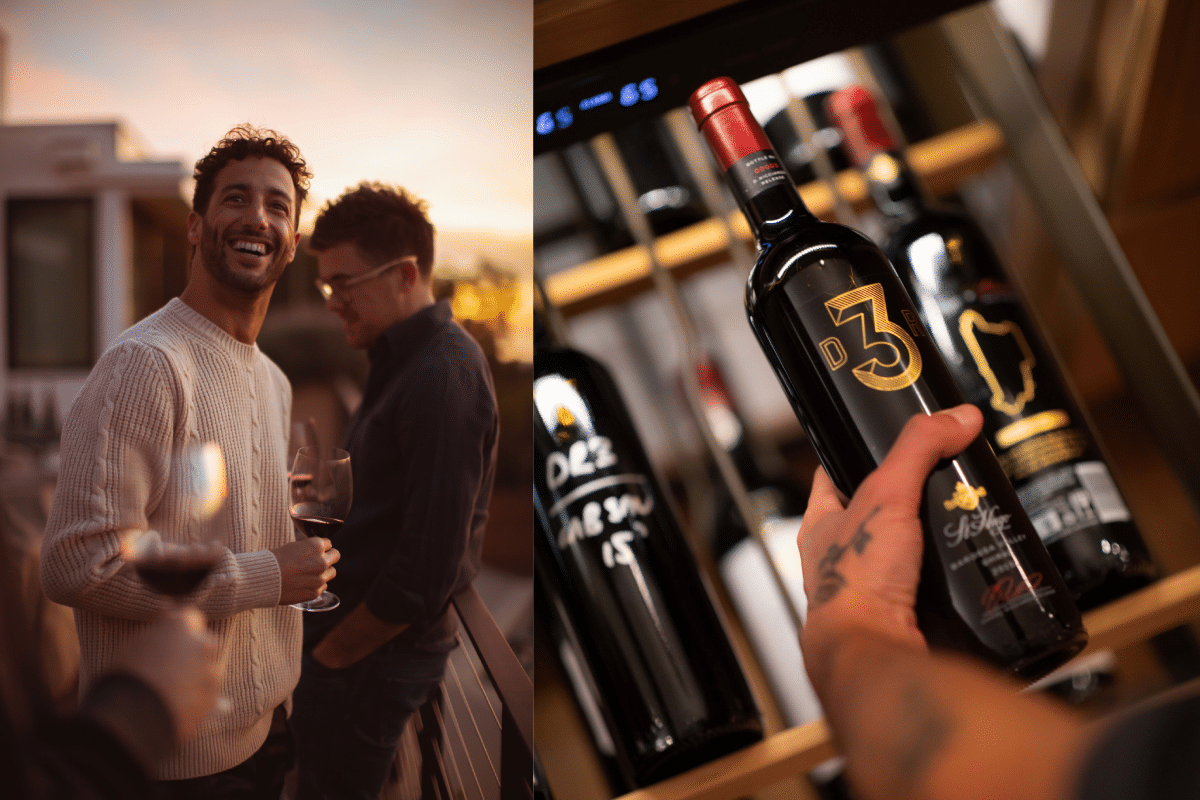 Taking a similar approach to winemaking as he does to racing. While Ricciardo "may not be the engineer who physically finesses the car," he is still the one behind the wheel. "I have an instinct for what feels right. I share that with the team so the car can be optimised. With winemaking, I'll take a similar approach, and in this instance, Peter is the engineer. Pete and I work well together, and we want to challenge ourselves to go out of our comfort zones to produce something particularly special."
In this case, its a 2015 Coonawarra Cabernet Sauvignon, characterised by blackcurrant, dark violets, graphite, slate and oak char, and a 2014 Barossa Shiraz with its generous full palate of dark fruits.
Diehard fans of both St Hugo's and Daniel Ricciardo will have the opportunity to grab a limited-edition first release bottle of DR3 x St Hugo, available online from March 10, 2021. Each bottle will be individually numbered and presented in a premium gift box.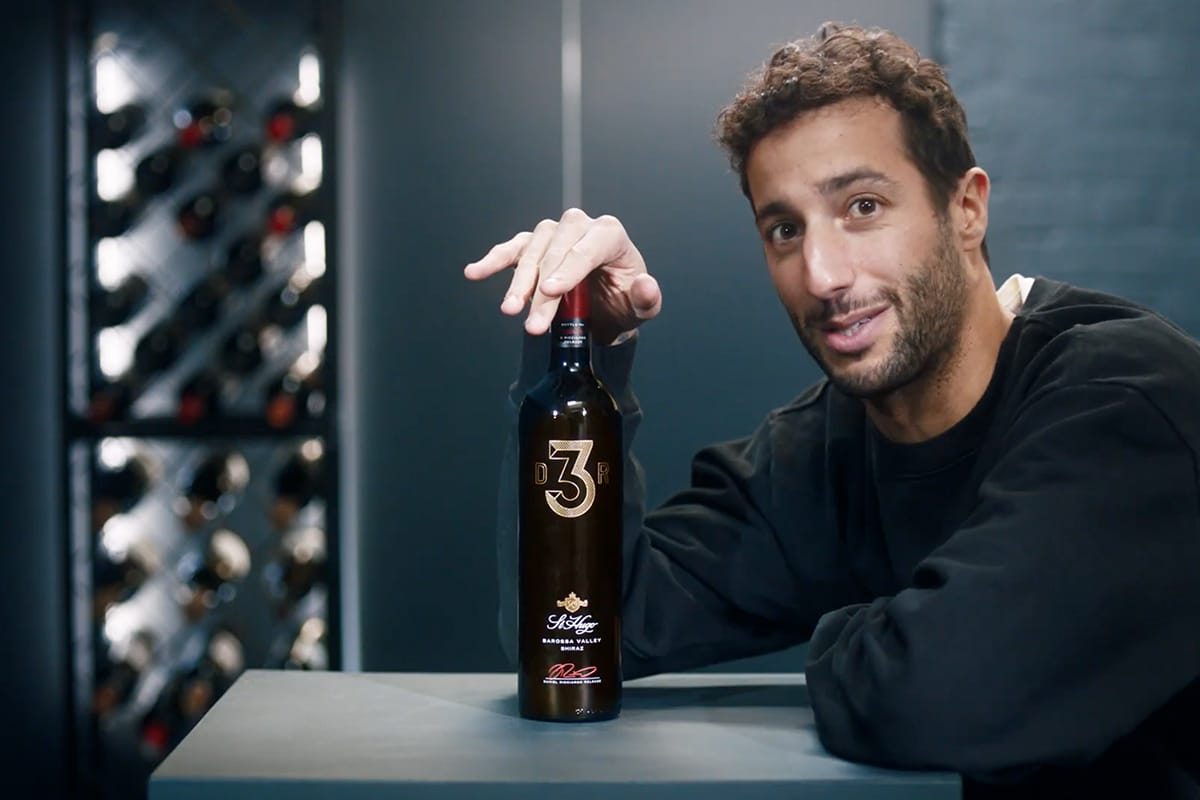 You'll Also Like:
Lalo's Hand-Crafted Tequila is Made the Traditional Way
Abraham Ancer and Aron Marquez Launch a Premium Tequila Just in Time for Cinco de Mayo
There's Now a Craft Beer Officially Named Tinnies