"Real wines from great vineyards, without chemicals or concentrates—that's what My Favorite Neighbor is all about," says Booker Vineyard founder Eric Jensen of his iconic range. And yet this beloved cult series offers even more than that. Not just crafted with an emphasis on quality and purity alike, it also comes to us by way of personal passion and great people. My Favorite Neighbor wines originated as a tribute to Jensen's mentor, Stephan Asseo of L'Aventure Winery, who lived nearby and referred to himself as Eric's "favourite neighbour" in his thick French accent. It's since become an ongoing story of social engagement and expert winemaking, with Eric's nearby friends contributing high-quality harvests for every release. You've heard the expression "it takes a village" and My Favorite Neighbor (MFN) offers living proof.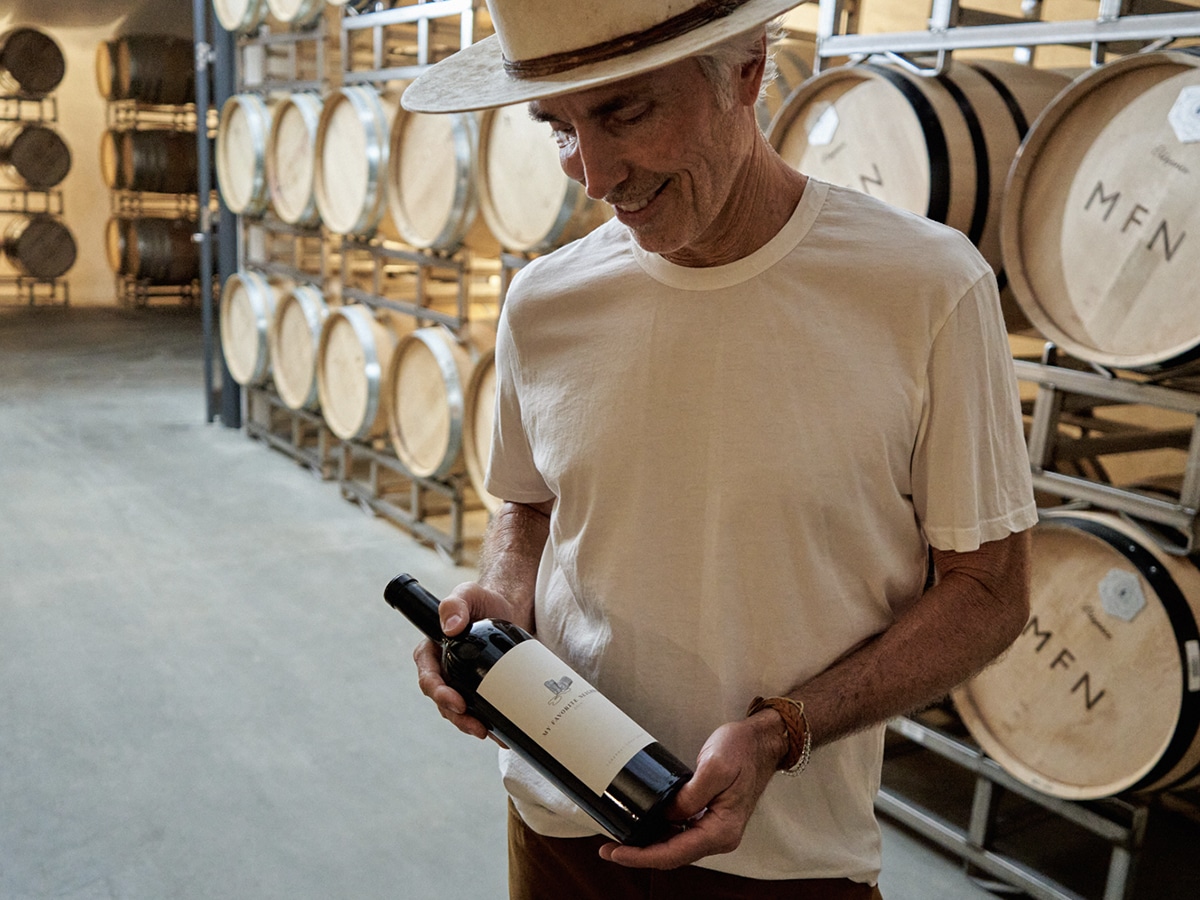 At the forefront of the current range is the 2019 MFN Cabernet Sauvignon. It was sourced from A+ local vineyard sites on California's Central Coast, specifically Paso Robles, San Luis Obispo, and the area just south of Edna Valley. True to the concept, each farmer who organically cultivated the grapes is a personal friend of Jensen's and thus a "favourite neighbour." Jensen takes their output and crafts the wine at Booker's solar-powered winery in Westside Paso Robles, making zero shortcuts or compromises during production. The result is cult-quality wines without the barriers of price and pretension.
The 2019 growing season was long and moderate, allowing for increased hang times and fruit of superb quality. It gave way to an incredibly complex and versatile Cabernet-driven wine, which opens on a nose of red cherry, currant, raspberry, wild herbs, violets, and hints of toasted marshmallow. That's followed by a rich and fruit-packed palate, where black cherry, ripe plum, and fig compote interweave with notes of medium roast coffee and crème brûlée. Everything trails out on a long, mineral finish of impressive structure and silky tannins. This is a wine that you'll definitely want to enjoy with friends.
In addition to the latest Cabernet Sauvignon, Booker's MFN family currently includes MFN Blanc (a Chardonnay) and MFN Rosé, both crafted to the very same standards as their flagship brethren. These are premium wines made in the spirit of collaboration and offered without pretence, hence the terrific prices (the Cab and Chardonnay retail for USD$50 each whilst the Rosé is just US$30). It's also free of the added concentrates that you often find in wines of this price range, since "no one should have to wonder what's in their bottle of wine" (to quote Eric yet again). Welcome to the neighbourhood.