The Macallan X Emirates One&Only Wolgan Valley Whisky Experience is 007-Worthy
We just love it when two luxurious entities join forces…especially when one of those entities is behind some of the world's finest Scotch whisky. If you're likewise a huge fan of iconic distillery The Macallan, be sure to pencil in a stay at Emirates One&Only Wolgan Valley in Australia's sweeping Blue Mountains region. From May 2023 to May 2026, the distinguished resort is hosting a bespoke whisky experience unlike any other we've ever seen. It takes guests on an incredible journey through The Macallan's rich history, complete with a dedicated space, epic views, and exclusive tastings that you won't find elsewhere. Yes, please!
At the heart of this new partnership is a bespoke take on epicurean indulgence that simultaneously shines a spotlight on sustainability and is every bit as singular as it sounds. In addition to offering limited-edition single malts and brand-new releases from The Macallan, Emirates One&Only Wolgan Valley will bring archival statements out of the 'vault,' including selections from the ultra-rare M family. The resort's in-house chef Pitam Gurung will also curate an ongoing series of seasonal menus to pair with the whiskies, locally sourcing many of his ingredients from the region's farmers and producers.
"The Macallan is honoured to partner with the ultra-luxury Emirates One&Only Wolgan Valley resort to bring a first-to-market exclusive private space curated with The Macallan bespoke journey set in the breathtaking Blue Mountains of Australia," said Tim Stanhope, general manager, Emirates One&Only Wolgan Valley. "Given the natural synergy and shared values between the two brands in unrivalled craftsmanship, exceptional hospitality, rich culture and our stand in sustainability, we believe this is the perfect pairing for the sophisticated Australian audience to discover."
What can lucky guests expect from The Macallan @ Emirates One&Only Wolgan Valley collaboration? Here are three bespoke experiences that the partnership has in store:
The Macallan Serves – This exclusive cocktail program incorporates locally-sourced ingredients and takes natural advantage of The Macallan's high-quality output. Sit back, relax, and sip whilst enjoying unique flavours and sensational mountain views.
The Macallan Flights – Resort guests can choose their own tasting adventure or opt for The Macallan Prestige Flight, which offers a curated sampling of new releases, limited editions, and archival products ripped straight from the 'vault.' Call it a history lesson in tasting form, which is definitely our favourite way to learn!
The Macallan 5-Course Whisky Pairing Dinner – This one-of-a-kind experience comes to us from the resort's Executive Sous Chef Pitam Gurung and goes down in the Wolgan Dining Room, where sweeping views are in steady supply. Guests will enjoy a seasonal dinner menu that's been designed to pair specifically with The Macallan's whiskies.
The Macallan @ Emirates One&Only Wolgan Valley is a partnership made in luxury heaven and also a continuation of sorts. That is to say, the two companies previously joined forces for the official unveiling of The Macallan's James Bond 60th Anniversary Release, a superlative collection of six limited-edition single malts. With this new series of bespoke whisky experiences, a beautiful friendship kicks off its next chapter. The engagement runs from May 2023 to May 2026 and promises a sensorial journey for the ages. We'll see you there.
Visit Emirates One&Only Wolgon Valley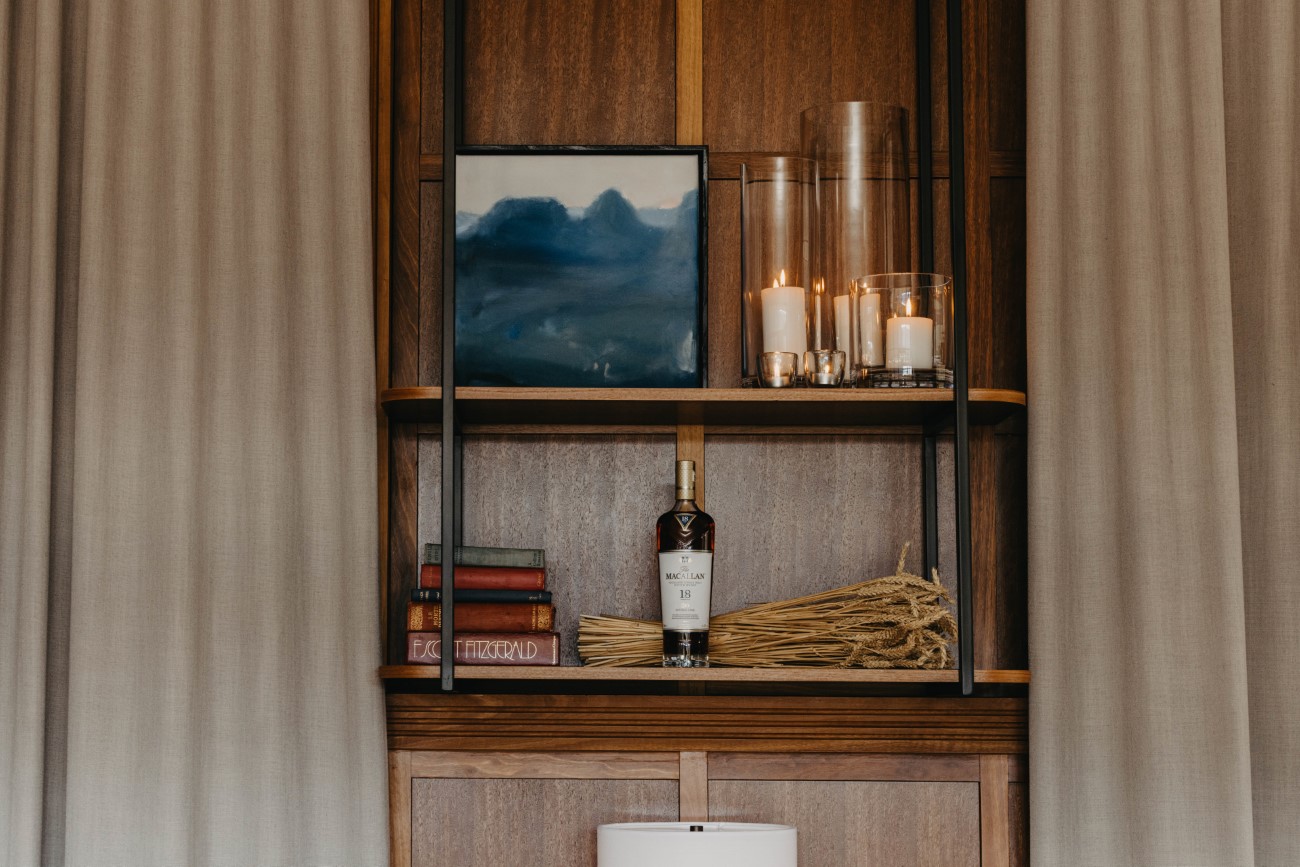 The Macallan Lounge at Emirates One&Only Wolgan Valley | Image: Lidya Nada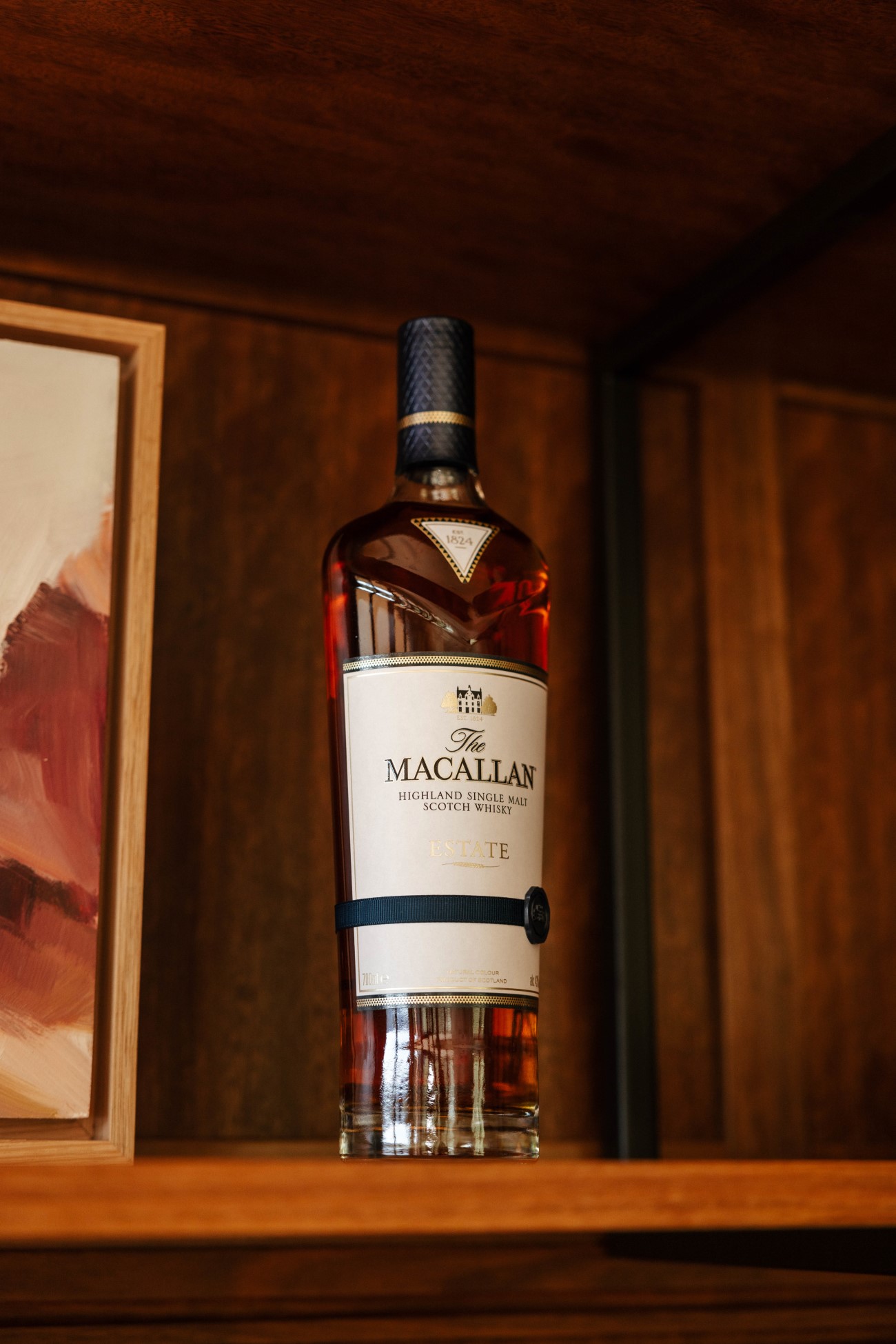 The Macallan lounge at Emirates One&Only Wolgan Valley | Image: Lidya Nada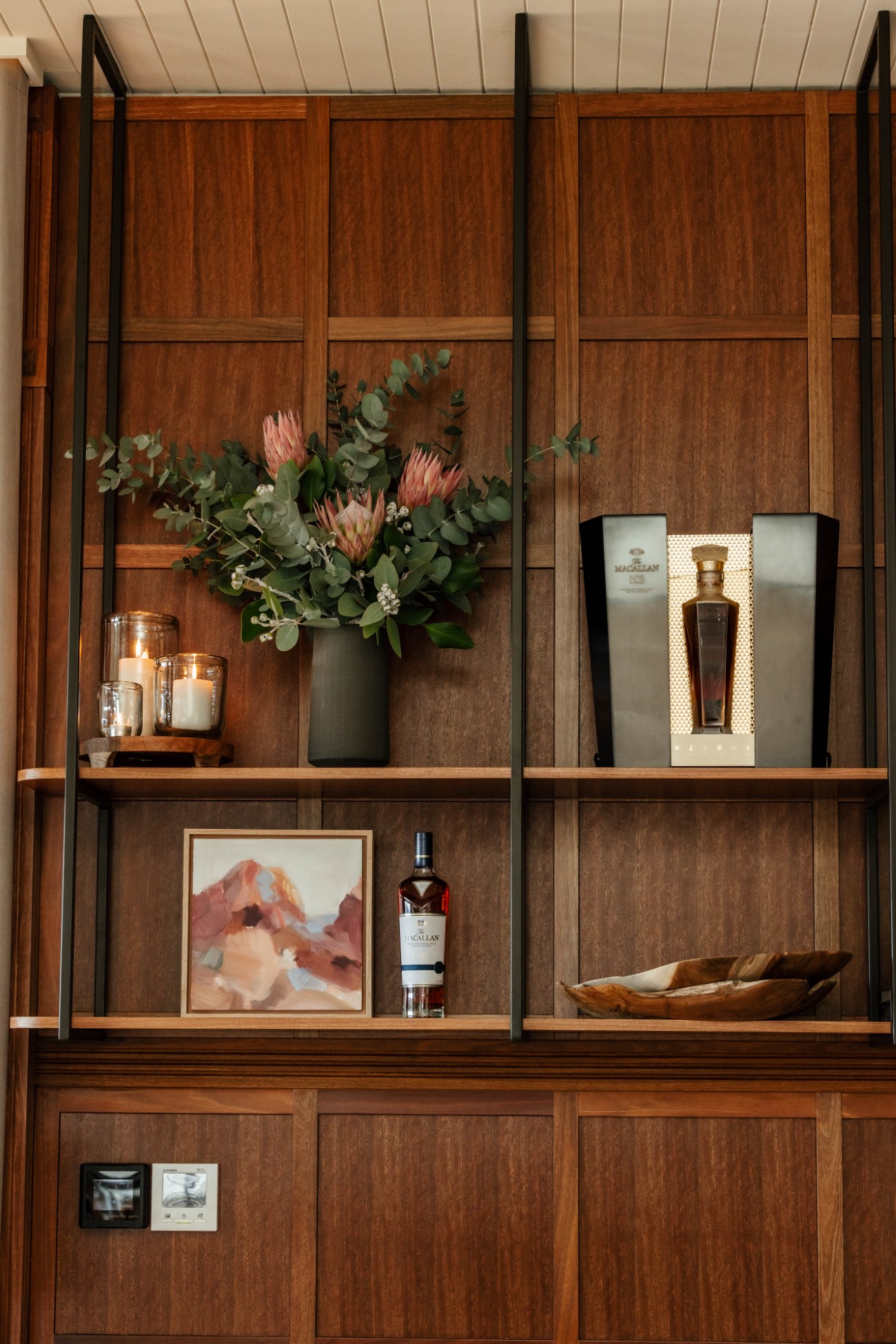 The Macallan Lounge at Emirates One&Only Wolgan Valley | Image: Lidya Nada