Young Henrys' First-Ever Whisky is an 18-Year-Old Australian Triumph
You know them for their beers, beards and general badassery, but the legends down at Young Henrys are stepping into the world of whisky. The Newtown-based brewery has just unveiled Ramblin Man, its long-awaited 18-year-old Australian whisky. And just like the beer, it's already a cult favourite.
You'll also like:
Woodford Reserve's Oldest Bourbon Ever is Headed Down Under
Buffalo Trace Now Has its Own Cigar Line
15 Best Whiskies in the World for 2021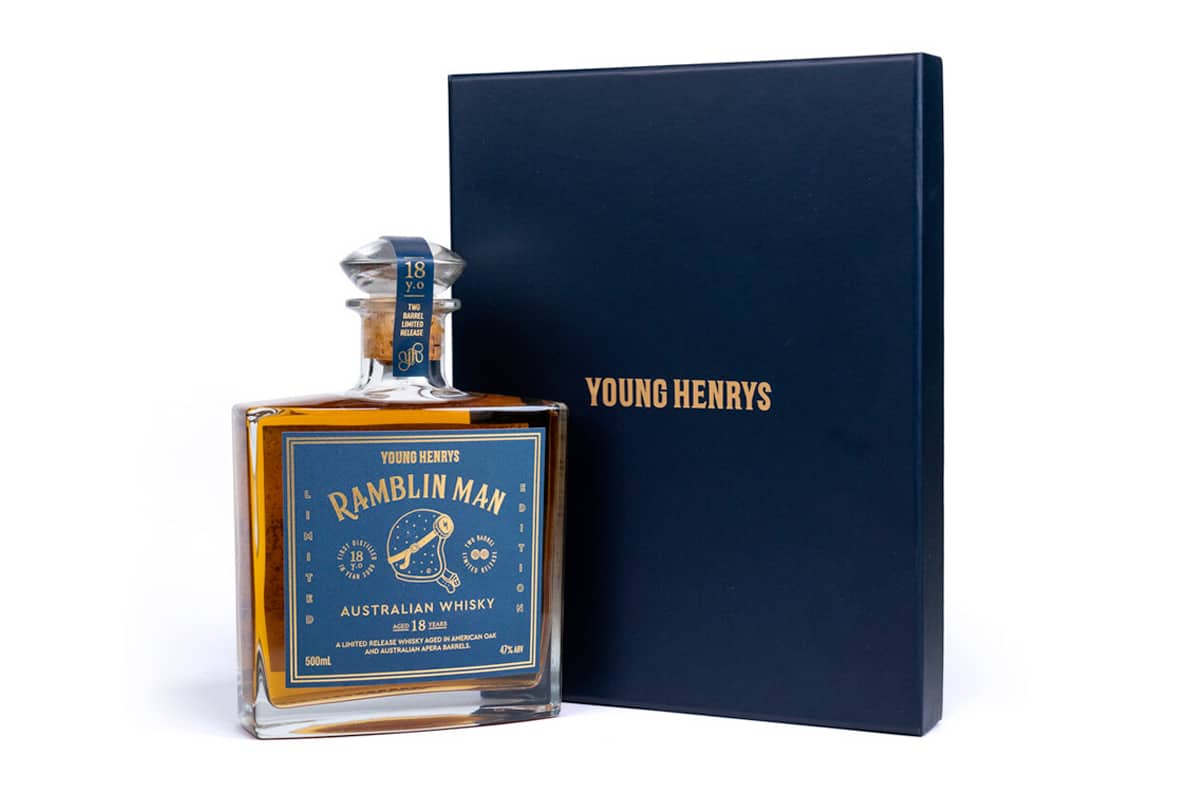 First distilled and barrelled in Tasmania in 2000, the ultra-rare whisky made its way to Newtown back in 2016. From here, the spirit was transferred into Australian Apera Sherry casks where it was aged for a total of two years, before being bottled by hand in November 2018. Suffice to say, a lot of love went into this whisky and it doesn't come by chance.
Ramblin Man is the brainchild of Tim Claydon, former owner of iconic Newtown music venue The Vanguard and longtime mate of the Young Henrys team. Claydon turned to the brew-lords when it came time to honour his father, motorcyclist for the Australian Navy, avid whisky lover and Newtown local Bill Claydon. The senior of the two had acquired two casks of freshly distilled Tasmanian Whisky (Barrel numbers 492 & 493) and after holding them sacred for several years, handed them down to his children upon his passing.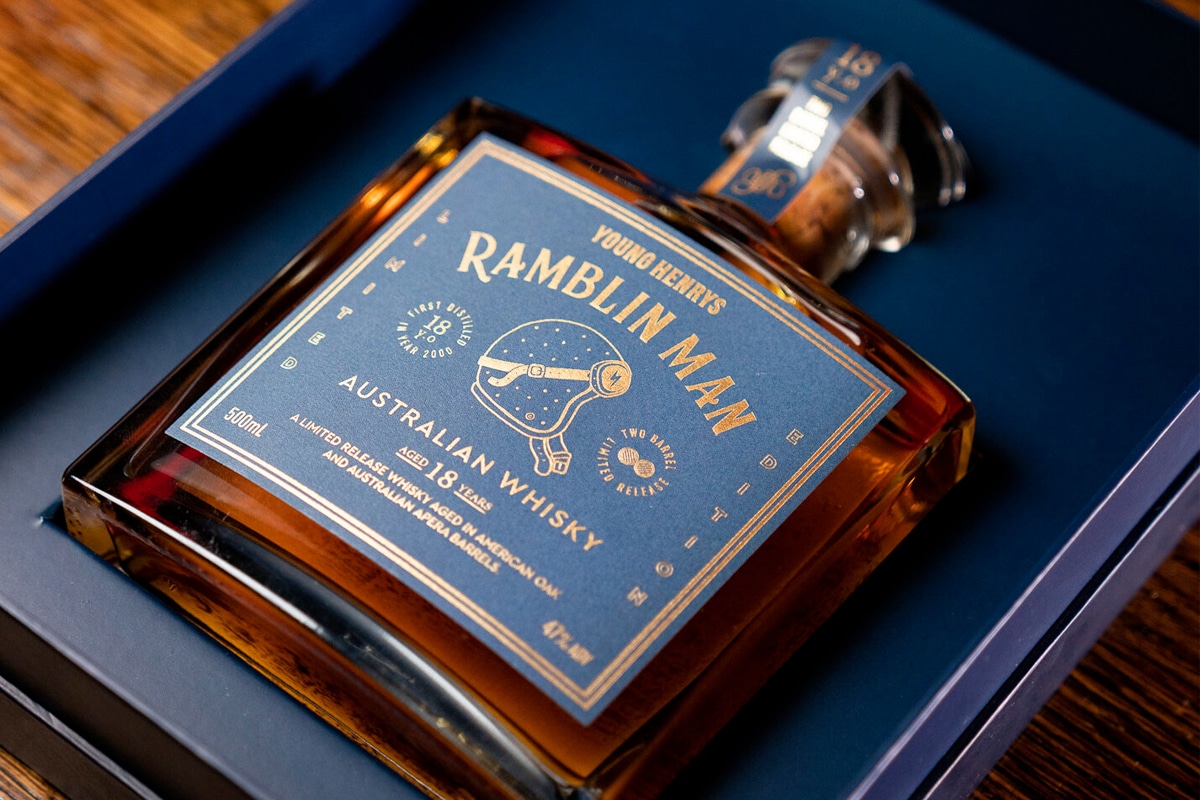 With the help of Young Henrys co-founders Oscar McMahon and Richard Adamson, Claydon set to work on crafting an expertly distilled Australian whisky to celebrate the incredible life of his father. He coined the name Ramblin Man after one of Bill's favourite Hank Williams songs and the rest, as they say, is history.
"Ramblin Man has been a really interesting and unique project for us and has now spanned many years. It is such a pleasure to have been able to work with such a refined and beautiful spirit, especially when there is the added weight of a family story intertwined," McMahon said. "I am really happy that the two barrels of this whisky are now married and will shortly be seeing the light of day."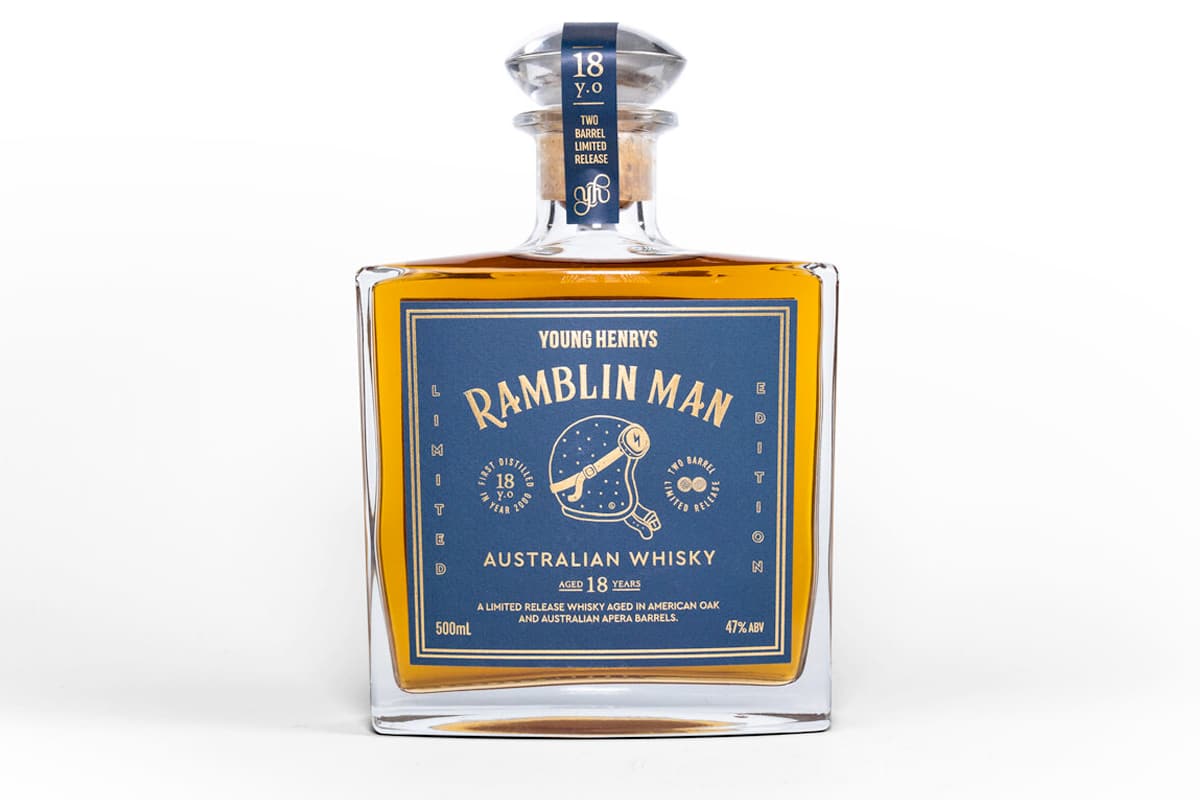 Whisky lovers will be glad they are. On the nose, Ramblin Man is a journey through citrus, pekoe tea and orange zest, with the sweet notes of burnt brown sugar, vanilla custard, raisin, walnut and honey bursting through. A balanced palate of sweet malty, cereal notes, and orange marmalade upfront through to chewy caramel and French oak, finishing with candied lemon peel and Leatherwood honey.
"The Ramblin Man Whisky will forever hold a place in my heart as it will always bring me wonderful memories of my father and his passion for whisky," Claydon said. "It is a privilege to have such a high-calibre whisky named in his honour."
Only 381 individually numbered bottles of the 18-year-old Australian whisky have been available, courtesy of the Claydon family. You can pick up a bottle from June 22 via the Young Henrys online store, priced at AUD$450.
You'll also like:
Woodford Reserve's Oldest Bourbon Ever is Headed Down Under
Buffalo Trace Now Has its Own Cigar Line
15 Best Whiskies in the World for 2021