10 Best Places to Watch Super Bowl 2020 Live in Sydney
To the untrained eye, a game of NFL probably looks like a four-hour commercial with a smattering of football in between. That being said, its a national pastime and us Aussies, really just love American culture any excuse to get on the piss on a weekday. So with the Super Bowl LIV less than two weeks away, it's about time you start thinking about calling in sick and booking a place to watch the big game.
With such an early kick-off, you'll want to be parked up with a Bud Light and a bucket of wings ready for kickoff. Across Sydney, pubs and sports bars are throwing their doors open early to ensure that you won't miss a second of the action. We've gone ahead and compiled a list of the best places to park up and watch Super Bowl in all its glory.
What Time Does Super Bowl Start?
In Sydney, Super Bowl LIV coverage begins at 10:00am AEDT on the 3rd February 2020, with kickoff scheduled for 10:30 am.
Superbowl coverage start times for the rest of Australia are as follows:
Sydney: 10am
Melbourne: 10am
Brisbane: 9am
Adelaide:9.30am
Perth: 7am
Hobart: 10am
Darwin: 8.30am
Canberra: 10am
Where to Watch the Super Bowl in Sydney
1. East Village
Game Day: When you arrive at East Village make your way straight up to the East Village Athletic Club on the second floor. With beautiful leather seats and timber details plus a bespoke poker table – this is the luxury Super Bowl viewing experience you've always dreamed of. Cosy is an understatement, so you're gonna wanna call and book ahead to secure yourself a prime spot to watch the game.
Address: 234 Palmer Street, Darlinghurst NSW 2010
Hours: Sun-Fri 11am-12am, Sat 11am-10pm
Phone: +61 431 622 944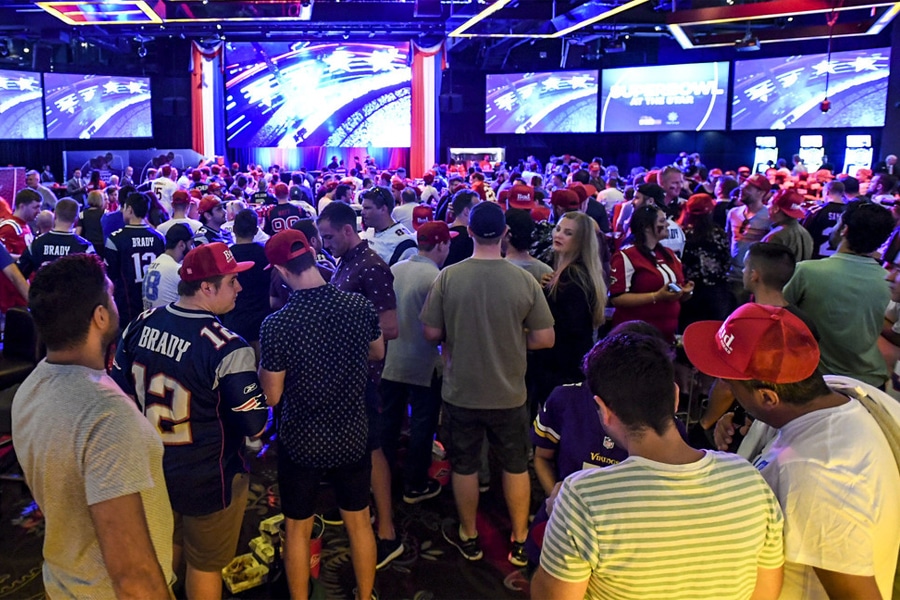 2. The Star 24/7 Sports Bar
Game Day: This one is for you diehard NFL fans. If you want to watch the Super Bowl LIV live, large and loud then the Star Casino's 24/7 Sports Bar is the place to be. Boasting over 50 LCD TVs and a massive 36 square metre mega screen, you'll be spoilt for choice for the big game. What's more, they're boasting the NFL Official Super Bowl Party, sponsored by TAB.
Address: Level 1, 80 Pyrmont Street, Pyrmont NSW 2009
Hours: open 24 hours
Phone: +61 2 9777 9000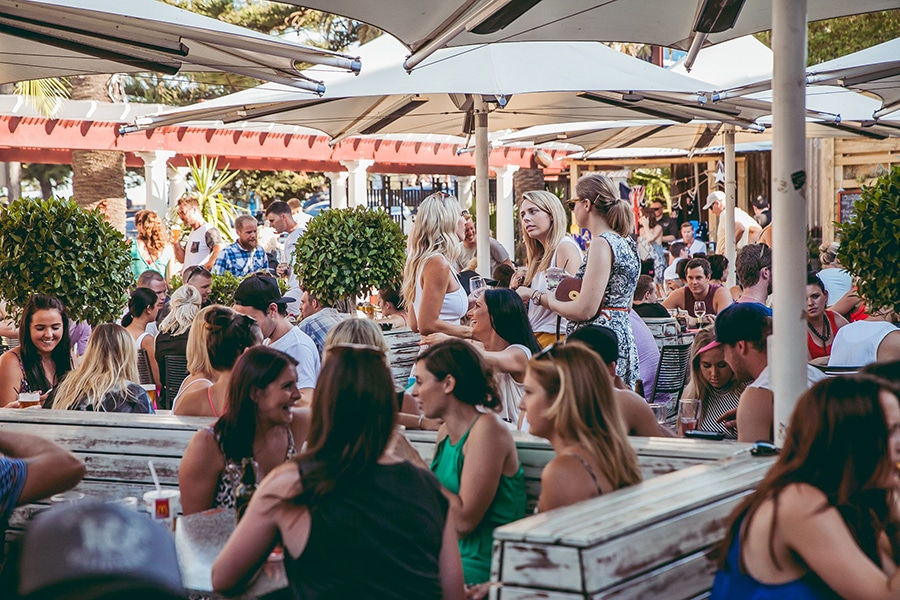 3. Coogee Bay Hotel
Game Day: With one of the best beer gardens in all of Sydney, there really isn't a better place to have a Monday morning hootenanny. When the game starts, head on inside the infamous Selinas and watch it live and loud on the big screen. Unfortunately, the CBH is running tickets for the event coming in at $50 a pop. That said, you'll be treated to a bucket of Budweiser & American-style share plates from 10 am until the end of the game.
Address: 253 Coogee Bay Road, Coogee NSW, 2034
Hours: 8am – 4am (Game Day)
Phone: +61 2 9665 0000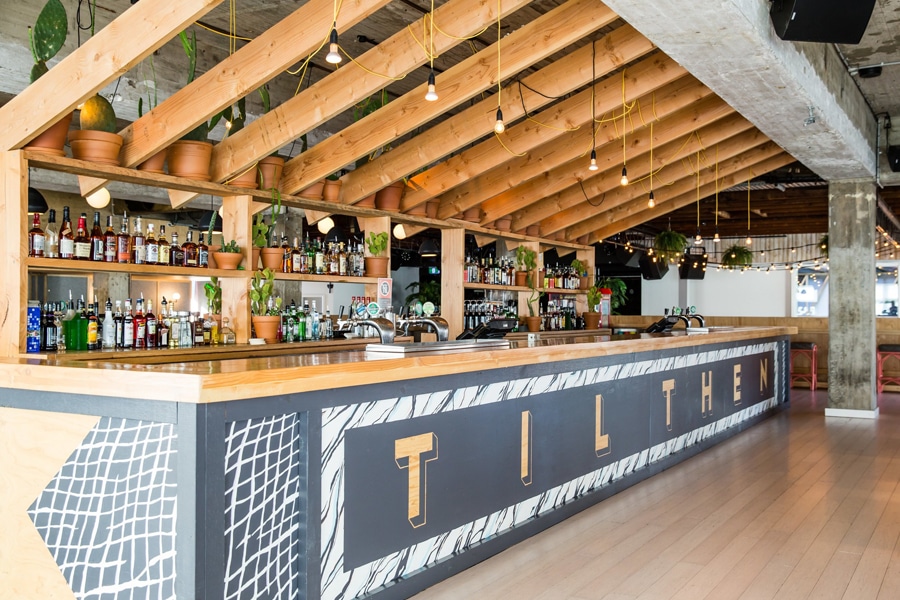 4. Beach Road Hotel
Game Day: Located in deep Bondi, the Beach Road Hotel is an icon of the east. With enough cold beer to quench a small army (and then some), the Beachy is sure to be a hotspot for Super Bowl Monday. Head down and join the crowd in one of the venue's many bars as you watch the Eagles take on the Pats.
Address: 71 Beach Beach Road, Bondi Beach NSW 2026
Hours: Mon-Tue 11am-11pm, Wed-Fri 11am-1am, Sat 10am-1am, Sun 10am-10pm
Phone: 02 9130 7247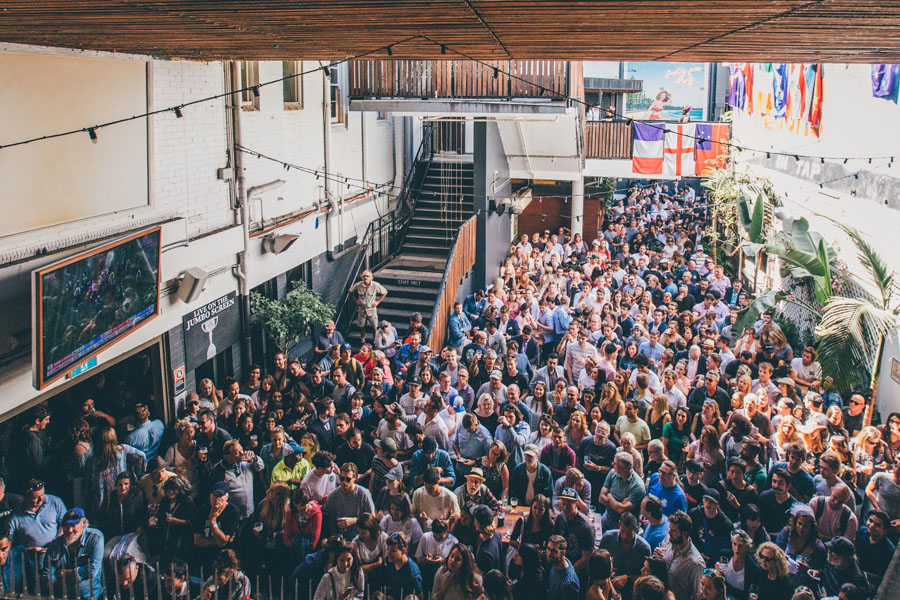 5. Hotel Steyne
Game Day: For those American Football fans north of the bridge, you really can't go past the Hotel Steyne in Manly. The beer's cold, the crowd's flaring and the screen is bloody enormous. Be sure to get down early to secure a spot and after its all said and done, head across the esplanade to the beach for a sober up swim.
Address: 75 The Corso, Manly NSW, 2095
Hours: Mon-Sat 9am-3am, Sun 9am-12am
Phone: +61 2 9977 4977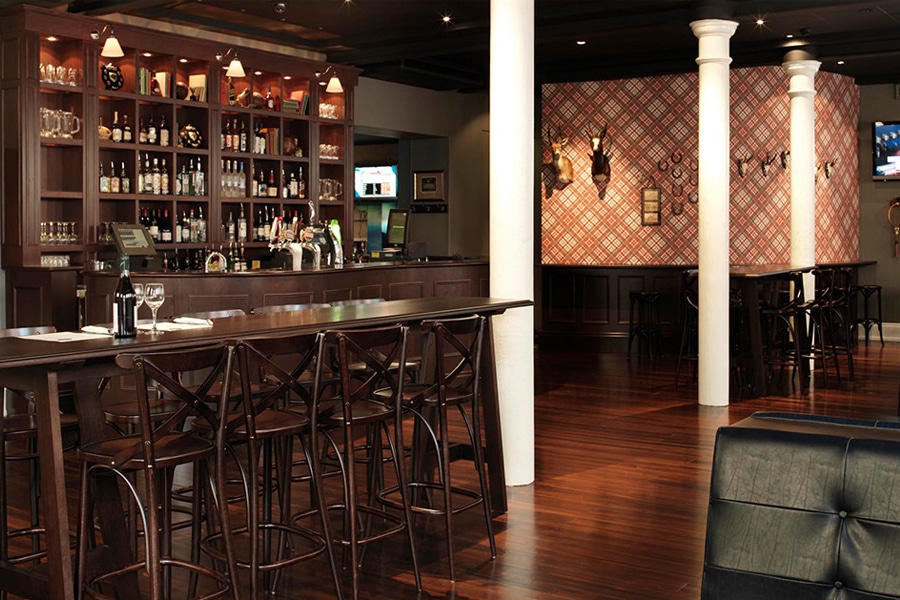 6. York 75
Game Day: Give your sport viewing an extra dimension with 3D screens at York 75. Otherwise, opt for the private booths with personal LED screens or a larger one of their twenty screens. This sports bar in Sydney CBD also features in-house sports betting, onsite TAB and extended trading license. York 75 is quite possibly the most atmospheric sports bar Sydney CBD has to offer.
Address: 2/75 York Street, Sydney NSW 2000
Hours: Mon-Tue 12pm-9pm, Wed 12pm-10pm, Thu-Fri 12pm-12am, Sat 12pm-8pm
Price: +61 2 9114 7319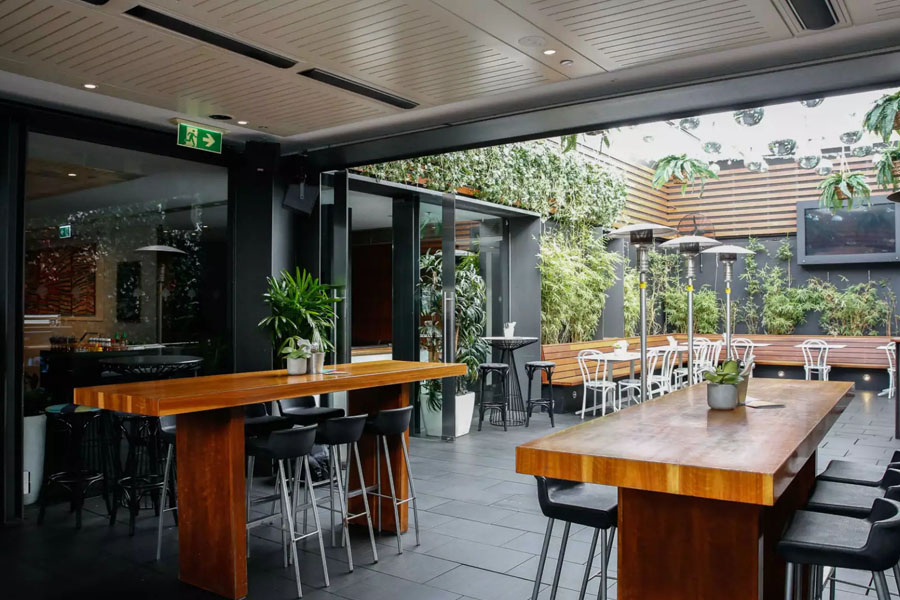 7. Woollahra Hotel
Game Day: If you're after a more relaxed beer garden atmosphere but still want a great view of the game than you really can't go past the Woollahra Hotel. Open from 9am, start your week right with $12 Bloody Mary's, Margaritas and $20 buckets of Budweiser.
Affectionately known as the Woho, the whole joint has undergone a facelift over the past six months and now features more screens in more places. So whether you're inside ordering a beer or out on the terrace – you're sure to see every second of the action.
Address: 116 Queen Street, Woollahra NSW 2025
Hours:Mon-Thurs: 4pm-Late, Friday & Saturday: 11am-Late Sunday: 11am-10pm
Price: +61 2 9327 9777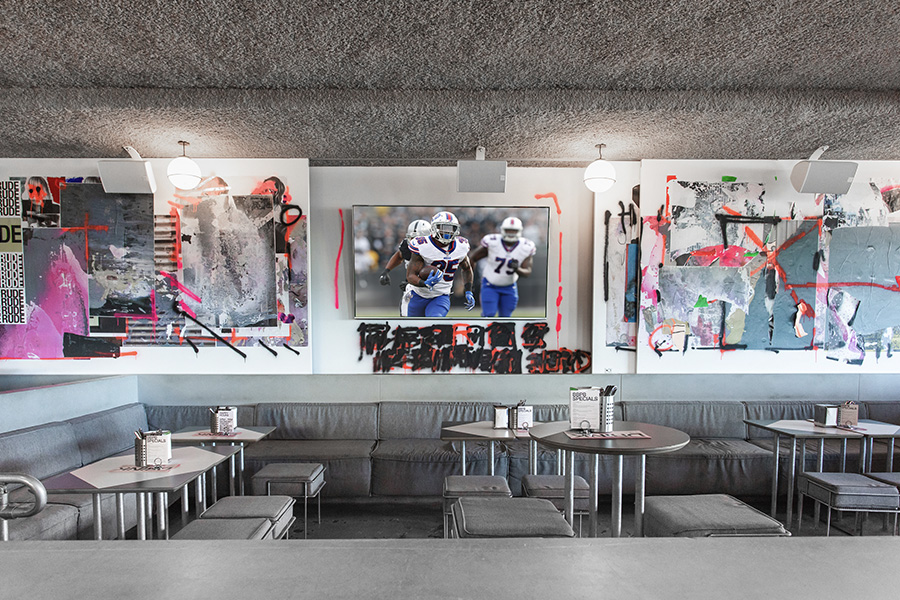 8. Bondi Beach Public Bar
Game Day: One of the trendier bars in Bondi (and that's saying something), Bondi Beach Public Bar will be screening the Super Bowl live and loud on February 3rd. Renowned for their killer pub food, the fellas in the kitchen have been whipping up a special menu for the big game. Think Buffalo Wings, Cubanos, a KC Chiefs inspired BBQ half rack ribs and 49'ers Fish taco.
Address: 180 Campbell Parade, Bondi Beach NSW 2026
Hours: Open from 10am till 1am
Price: +61 2 9132 5777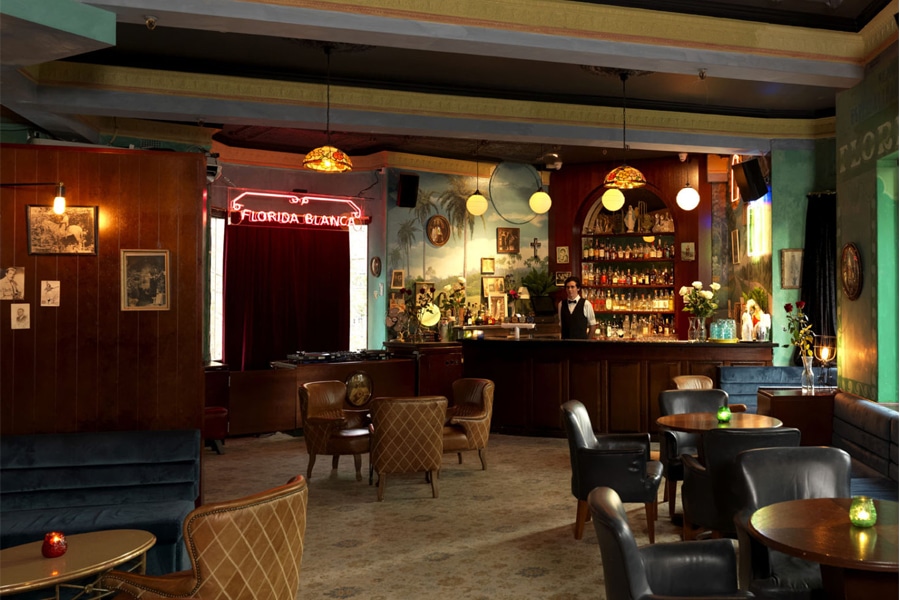 9. Harpoon Harry
If you work in the city and are looking for a cheeky place to catch the game on the commute in – you can't go past Harpoon Harry. Established in 1912, this joint has seen a lot of debauchery in its tenure at the edge of Surry Hills. We're sure Super Bowl Monday will be no different. With $6 tinnies, $20 beer buckets & $10 Bloody Marys you should probably take the afternoon off too.
Address: 40-44 Wentworth Ave, Surry Hills NSW 2010
Hours: From 9:30am
Price: +61 2 8262 8800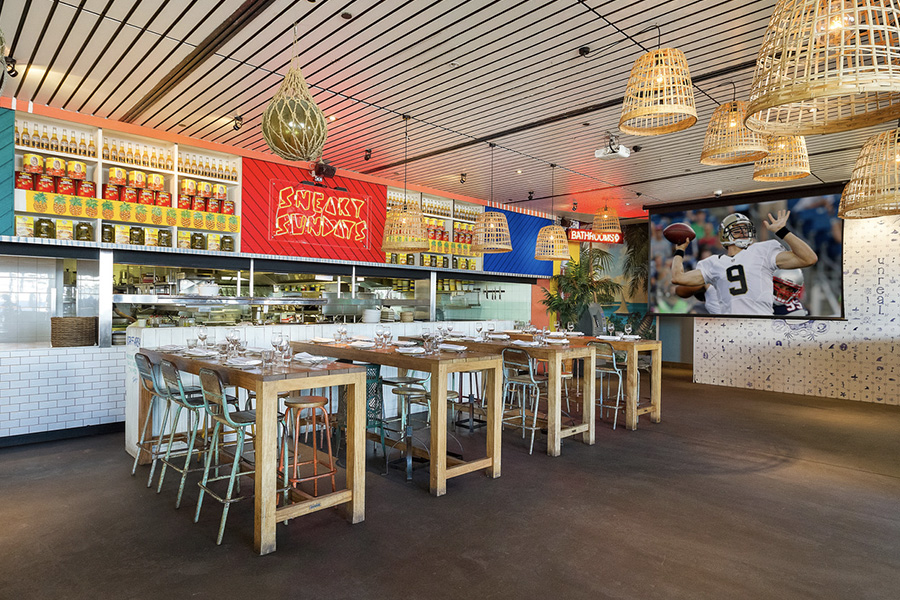 10. The Bucket List
If you've ever wanted to watch the biggest sporting event in the world on the most famous beach in the world, The Bucket List is the place to be. Situated right on Bondi Beach, The Bucket List will have a projector set up and TV's around the venue for your viewing pleasure. Make sure you make the early morning coastal walk revellers see you chow down with a Dirty Dog and a $7 Byron Bay Beer in the other.
Address: Bondi Pavilion, Shop, 1 Queen Elizabeth Dr, Bondi Beach NSW 2026
Hours: From 10am
Price: +61 2 9365 4122
How to Watch the Superbowl at Home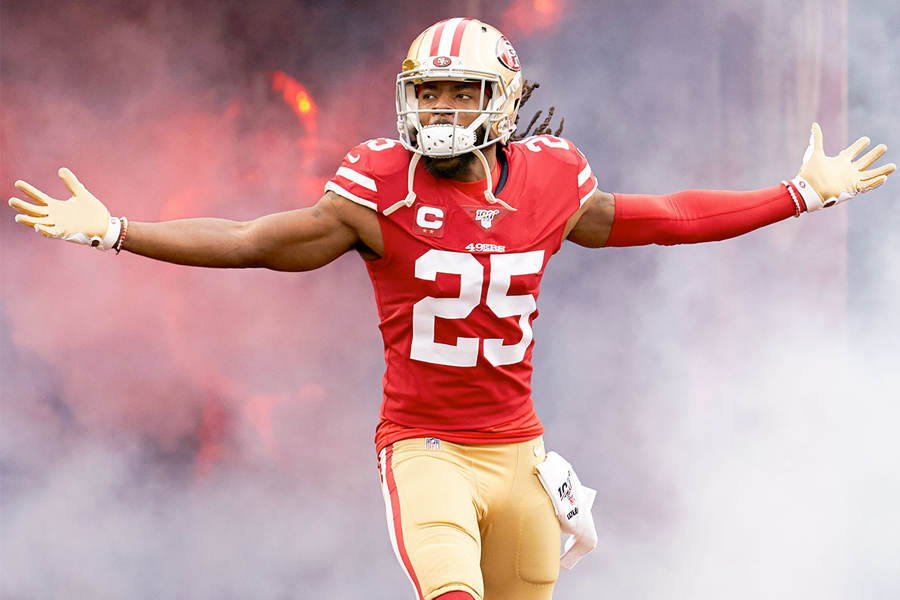 Stream Super Bowl on Kayo Sports
Kayo is Sports is streaming Super Bowl LIV with all the action on the field including all the ads and halftime show. Kayo is with you wherever you are, available on phone, tablet, desktop browser, Apple TV and more. Kayo Sports is $25 a month to sign up, with the first 14 days free and there's with no lock-in contract.
Watch the Super Bowl Live and Free on 7mate and 7plus
To watch the game on free to air TV, head to 7mate or stream 7plus.
Watch the Super Bowl Live on Foxtel
If you're a Foxtel subscriber, tune into ESPN (channel 508) to watch the Super Bowl live.
Where to watch the Super Bowl in Sydney?
Most Sports Bars and Pubs will open early on Super Bowl Monday to show the big game.
Who will host Super Bowl 54?
Super Bowl LIV will be hosted by Miami Florida.
Who is playing in Super Bowl 54?
The Kansas City Chiefs will take on the San Francisco 49ers in Maimi Florida.