Father's Day Gift Guide 2020 – Under $200
For those who are shopping on a budget, we've compiled an incredible selection of gift ideas all priced at under $200 for you to win over dad this Father's Day. With every item delivering huge bang for your hard-earned buck, this guide comes fully loaded with 'choice' presents and unbeatable value. We're talking delectable drinks, stylish sweaters, Bluetooth speakers, classy reading material and no one wants to miss the whisky-scented candle.
So shop wisely and peruse these quality products, all available at affordable prices. Now presenting Man of Many's 2020 Father's Day Gift Guide for Under $200:
Note: Father's Day in Australia is on the first Sunday of September—a different day to the USA and UK which is on the third Sunday of June, but that doesn't mean you can't shop for the glorious gifts listed below!
You'll also like:
2020 Valentine's Day Gift Guide – For Him
2020 Valentine's Day Gift Guide – For Her
Father's Day Gift Guide 2020 (US)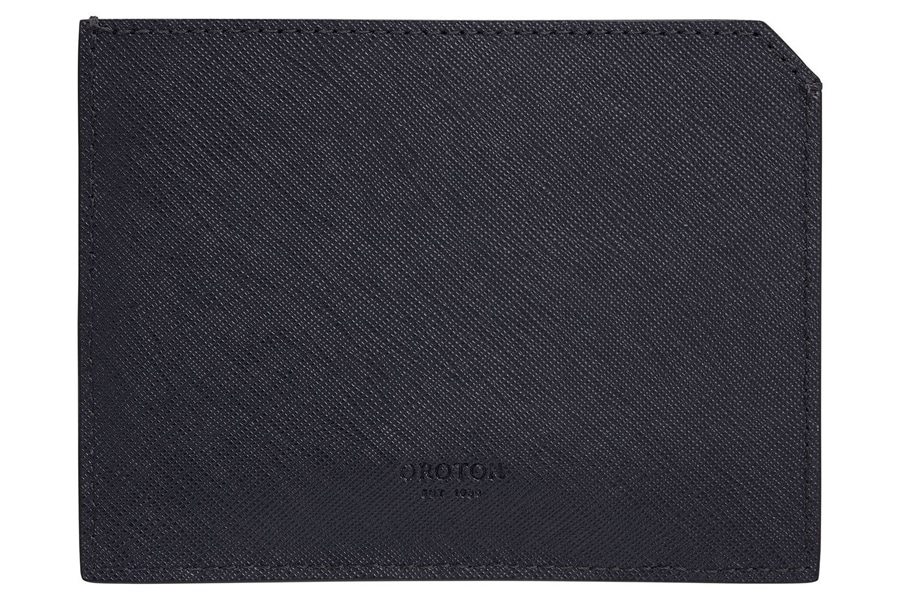 Oroton Eton 6 Card Sleeve Wallet
In Partnership with Oroton
Not every dad requires a chunky bifold jam-packed full of coins, cash and cards. In 2020, there's a good chance that all you need is a stylish Oroton Eton 6 card sleeve.
This sleek and sophisticated cardholder is crafted from a combination of Saffiano and smooth leather. It features six credit card slots and an interior space should you the user require a space for some cash money. Compact, yet spacious enough to house the essentials, this Oroton signature style is finished with an understated blind embossed logo. The Eton sleeve is available in Ink, Khaki, Storm and Black colourways.
Oroton is also running a Father's Day 2020 promotion offering 25% off its men's collection which includes wallets, key fobs and more luxury versions of everyday accessories. – AU$100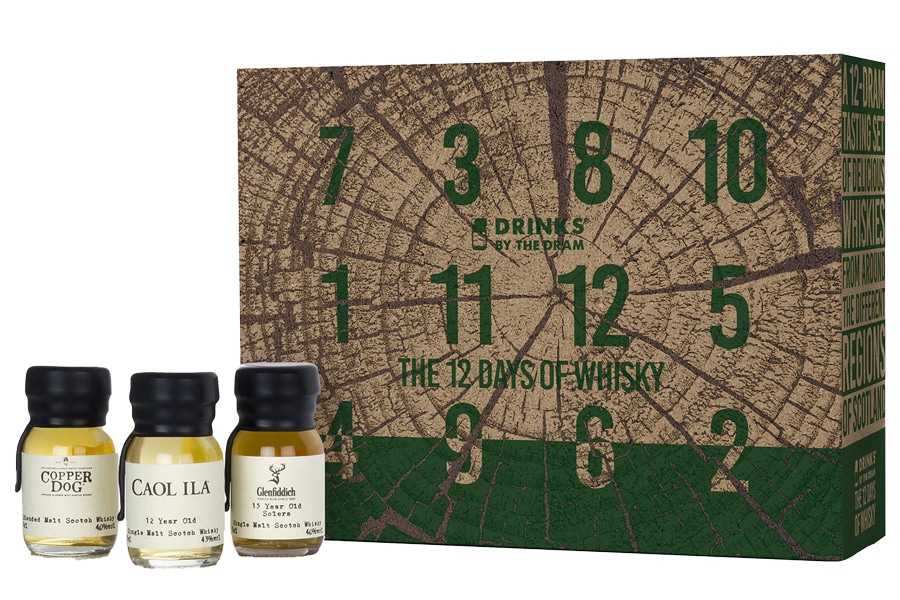 Drinks by the Dram – 12 Days of Whisky
In Partnership with Drinks by the Dram
Drinks by the Dram have unveiled the perfect gift for the whisky enthusiasts in your life – The 12 Days of Whisky! This journey of discovery entails a specially-curated dozen of deliciousness featuring some of the finest whiskies known to man—from single malts to single grains, blended malts and more. We're talking award-winning names like Starward, Buffalo Trace and Glenfiddich to name a few.
Drinks by the Dram started with the question: "wouldn't it be great if you could try a new whisky without having to fork out on a full-sized bottle?" With this in mind, the team took bottles of the best spirits and divided them up into smaller samples, all of which are wax-dipped and handsomely labelled.
With a range that exceeds 5,000 spirits, the 12 Days series is also available in Gin and Rum perfect for a dad who's not into whisky. – AU$100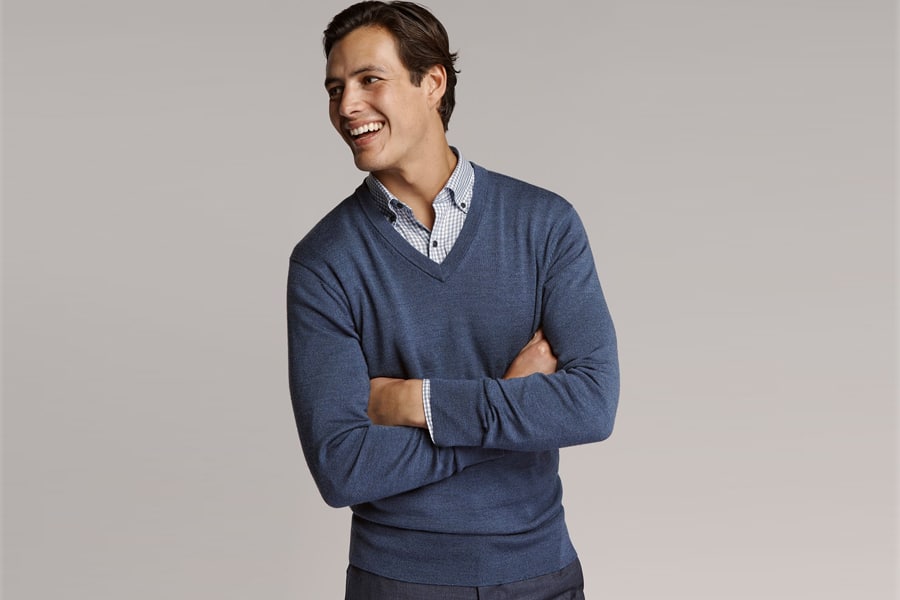 M.J. Bale Buchanan Ashby Merino Sweater
In Partnership with M.J.Bale
Australian gentlemen's outfitter M.J. Bale wants to help you and your dad stride confidently into spring with a selection of well-knitted yarns. The Buchanan Ashby Merino Sweater is the perfect example of this season's key luxury layering.
Made from 100% extra-fine Merino wool, this lightweight v-neck is crafted using Tasmanian wool from the Ashby family farm which has been producing some of Australia's finest wools since the mid-1800s. Available in Charcoal, Denim, Green, Navy, and Wine, it's the perfect item for completing that work attire or just an outer layer when out and about or wining and dining.
M.J. Bale provides tailoring for the Australian rugby and cricket teams, so even if the 'old man' is not into fashion, win him over with this sporting fact. – $150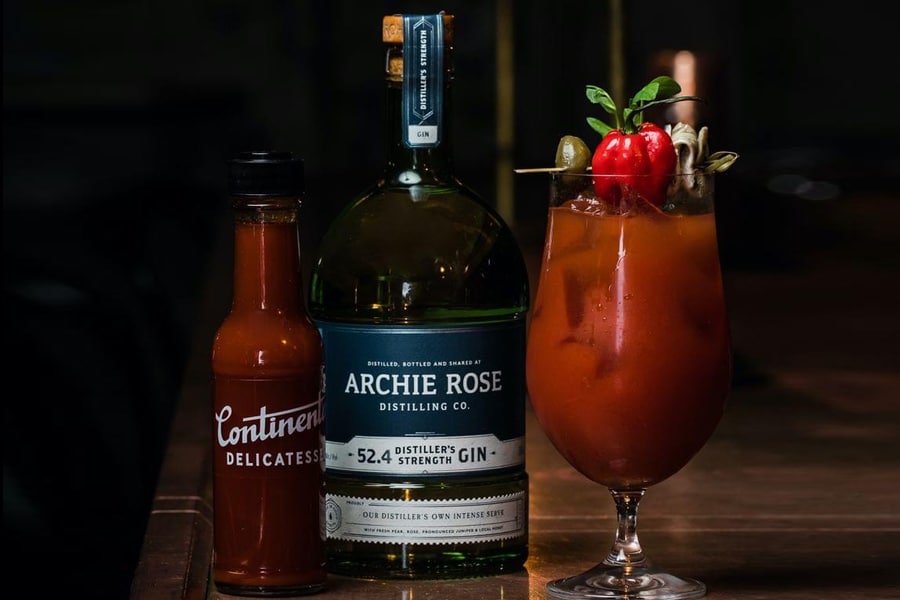 Archie Rose Distiller's Strength Gin/Hot Sauce Gift Pack
Sydney's Best Distillery Archie Rose has a gift pack that will set dad's palate aflame (literally). Distiller's Strength Gin is perfect for those who love big and bold flavours—including rose, elderflower, fresh pears from Orange, NSW and honey from local beehives. Pair this with the complimentary bottle of Continental Deli's hot sauce and what you have is a cocktail known as The Red Snapper. It's not as well-known as the Bloody Mary but is still unbelievably good. The gift pack includes gin, hot sauce and the Archie Rose Red Snapper recipe card. – AU$99
Lair: Radical Homes and Hideouts of Movie Villains
The word lair might be a fun way to describe a man cave, but thanks to Hollywood, it's a term most relevant to the homesteads or base of operations for many of our favourite villains. Lair explores and reminisces on 15 of the most iconic structures to appear on the silver screen. We're talking lairs like the Death Star through to Karl Stromberg's reborn Atlantis in The Spy Who Loved Me. These impressive homes contribute to a must-read coffee table book perfect for architecture buffs and film fans alike. – AU$78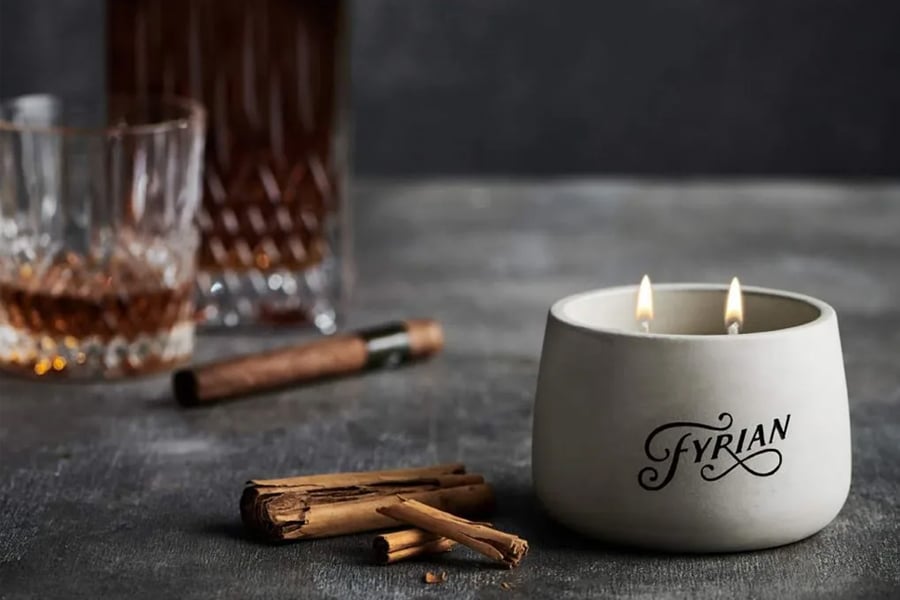 Fyrian Single Malt Candle
Candles may not be the most traditionally masculine of items, but Fyrian wants to change that with its single malt candle. This fragrance is inspired by the unapologetically bold notes that come from tasting single malt scotch whisky. It conjures up the scene of a quality evening in, with the fireplace crackling, enjoying good company. There's also light jazz playing on vinyl with a cigar in hand. Offering a burn time of over 50 hours, who wouldn't love one or two of these candles? – AU$69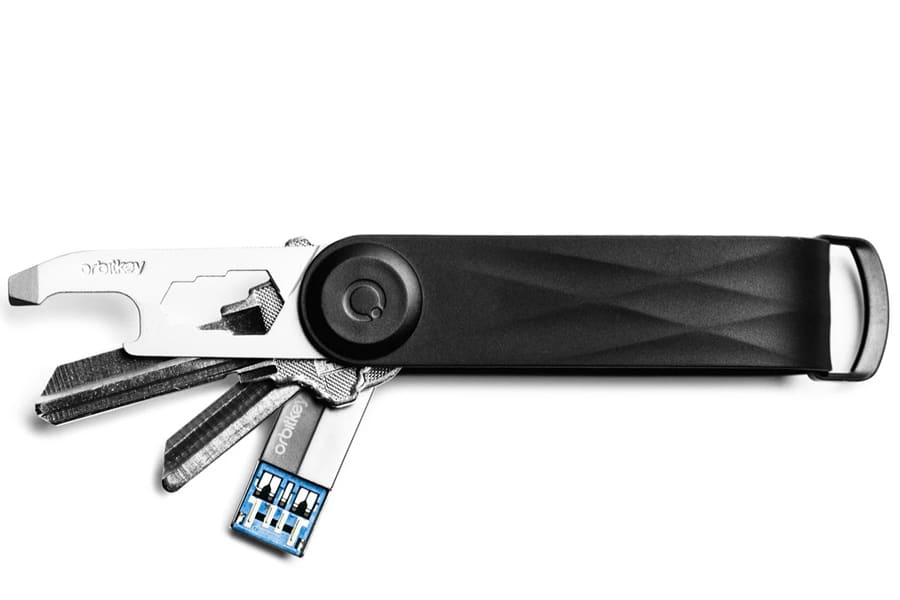 Orbitkey Key Kit
Help dad transform that bulky mess of a keyring into an organised, quiet stack with the Orbitkey Kit. Made of a water-resistant TPU polymer with PVD black metal components, this Limited Edition Orbitkey made for Uncrate fits up to seven keys and includes a slim 8GB USB 3.0 stick and a stainless steel multi-tool, which works as a bottle opener, hex wrench, box cutter, file, and a flat-head screwdriver. Get one for dad and one for yourself while you're at it. – US$60/AU$84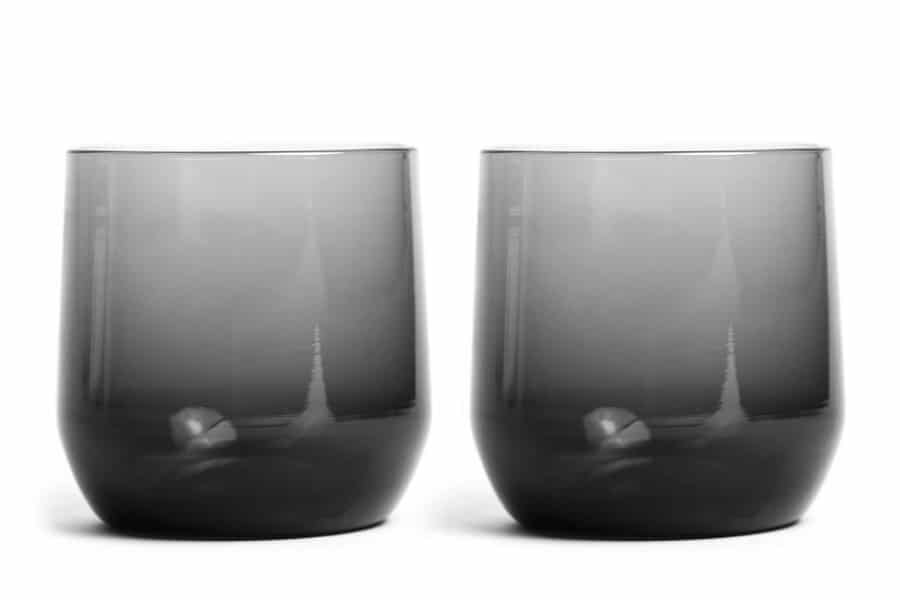 Mazama Cocktail Glasses
These Mazama Cocktail Glasses are the perfect vessels for both mixed drinks and whisky on the rocks. They are hand-blown into a mould that offers each glass its unique character. The smoke-coloured glass sits in hand exactly the way a cocktail glass should—with the right amount of weight and elegance for aged scotch and the likes. They are sold as a set of two because no one should drink alone. – US$65/AU$91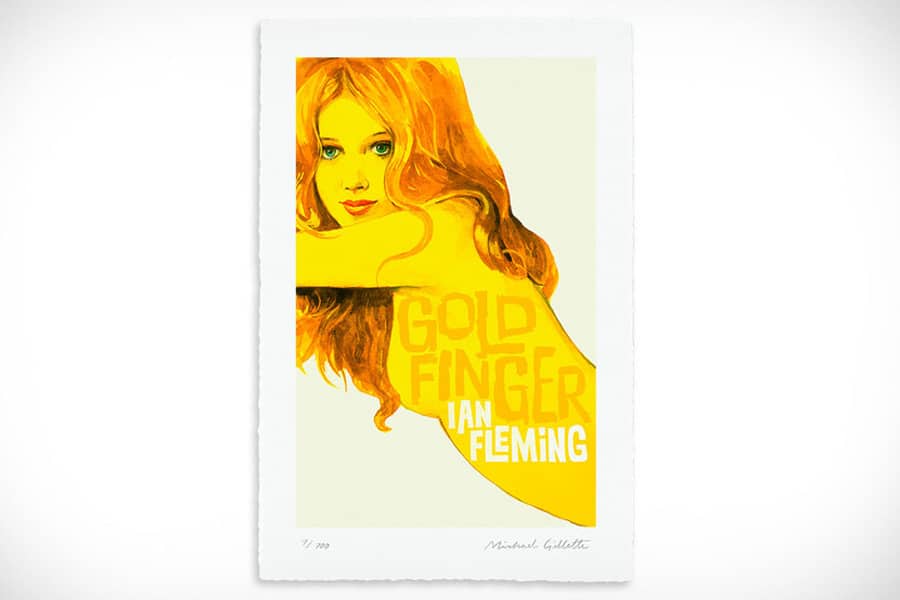 Goldfinger Poster
Goldfinger may not be the best Bond film, but it is one of the most iconic. This is the film where the villain proclaims "No Mr Bond, I expect you to die." It's also the one that introduced the Aston Martin DB5. But we're here right now because of the gorgeous Goldfinger character Jill Masterton, played by Shirley Eaton. Jill may not be as memorable as the film's other leading lady Pussy Galore, but we all remember Jill's death. She was the one smothered in gold paint. This poster is a tribute Jill in all of her 'golden' glory. – US$95/AU$133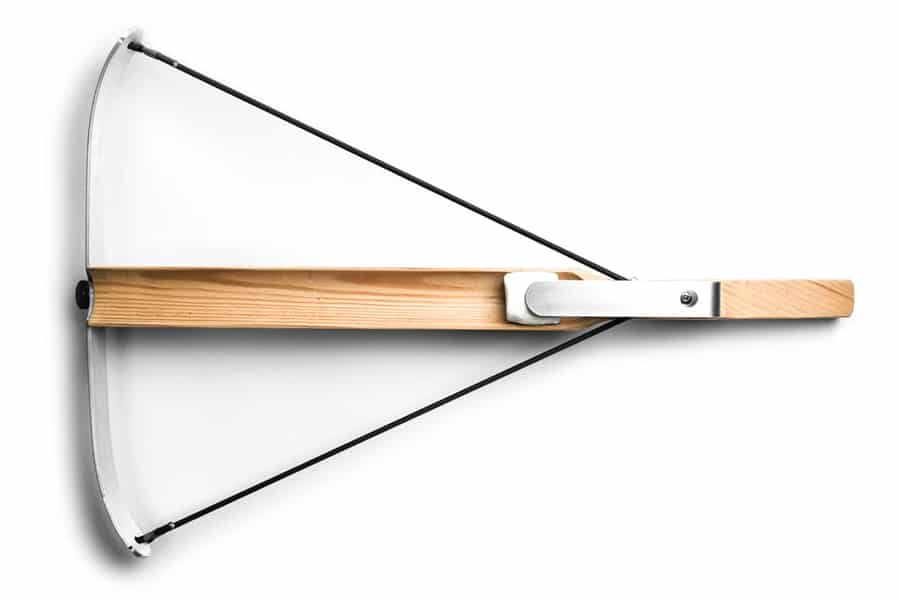 MMX Marshmallow Crossbow
Forget Nerf guns—dad's too old anyway. The best intra-office or household battles are waged with ammo you can eat. The Marshmallow Crossbow is designed to sling the sugar-based pellets up to 60 feet (18 metres) through the air. Each bow is handmade from 99% natural materials and works best with slightly dry marshmallows. Pro tip: Add a bit of cornstarch or corn flour to fresher 'mallows to improve their flight and mark your target. On second thought, buy one of these for yourself instead. – US$99/AU$138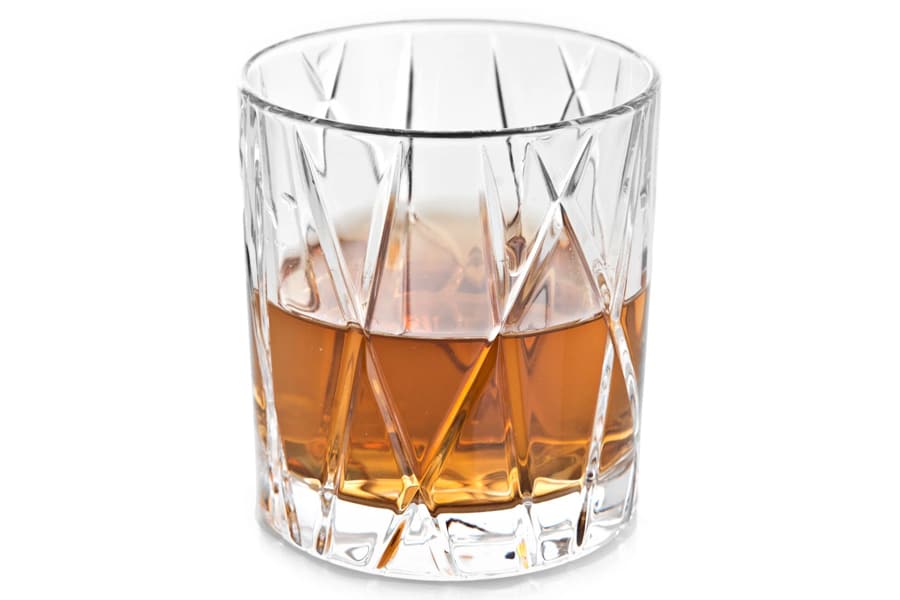 Orrefors City Old Fashioned Glasses
Your dad's probably an old fashioned type of bloke so why not surprise him with some elegant glassware designed for enjoying an old fashioned or two? This Orrefors City set includes four cocktail glasses each given depth with surface cuts, angled to diffuse light through that favourite tipple and add some additional grip. Give his barroom a mid-century touch that Don Draper would be proud of. – US$60/AU$84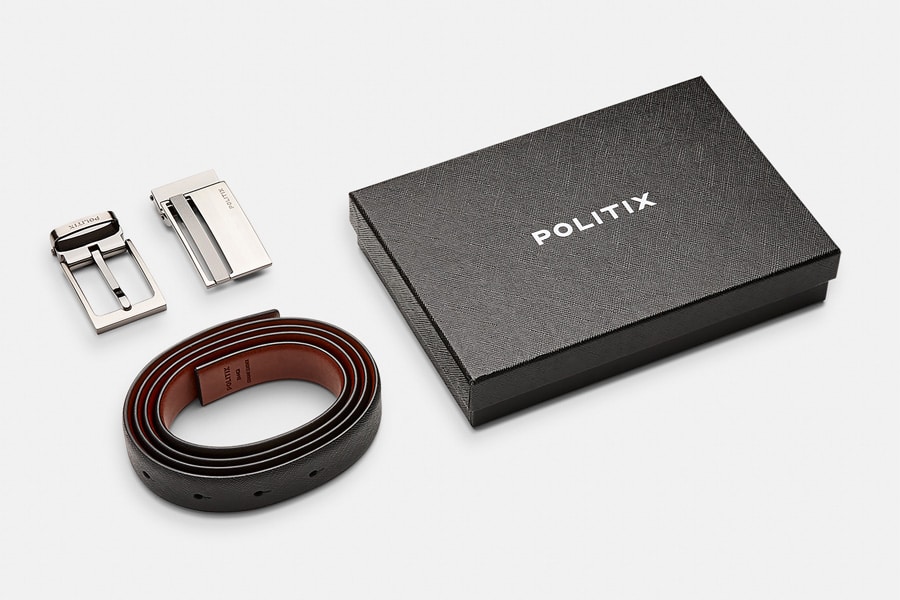 Politix Belt Set
A new belt from Politix is a great Father's Day gift idea for any dad. The custom belt set comes with two buckle options and a reversible brown or black leather strap so it's suitable for any occasion. Oh, and if the wrapping paper isn't your forte, leave it out as the Politix Belt set comes in a snazzy designers gift box. Coming in at $99, it's a thoughtful gift that's not gonna break the bank. You'll be the favourite child in no time. – AU$99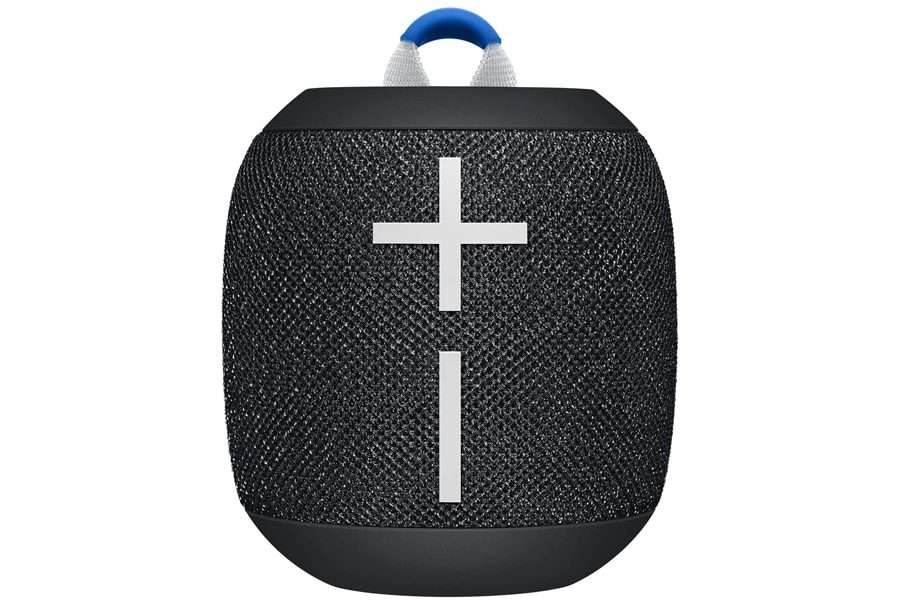 UE Wonderboom 2 Bluetooth Speaker
This little guy can blast loud, crisp audio with powerful bass thanks to its new Outdoor Boost mode. With an IP67 rating, there's no reason to fear water or dust; meaning the speaker is perfect for a day at the beach. With 13 hours of battery life and the ability to pair with other Wonderboom speakers, Ultimate Ears has built the ideal audio companion. You better let dad control the music on Father's Day, but after that, anything goes. – AU$126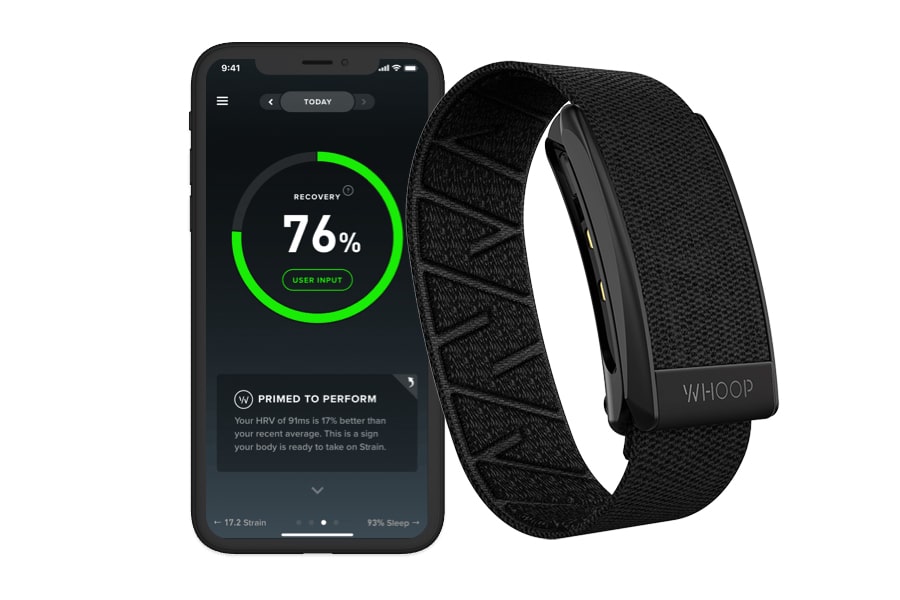 WHOOP Fitness Tracker + App
WHOOP is the world's most powerful fitness membership. Joining this virtual gym gives you access to a sleek wearable that measures every step, stroke and beat. Overall, the WHOOP band measures more than the competition. The other component is the App: Train, rest, strain, recover and sleep to the best of your abilities and improve in no time at all. Sure, there are countless fitness bands and apps available, but WHOOP is regarded as one of the best, and that's exactly what dad deserves. – From AU$24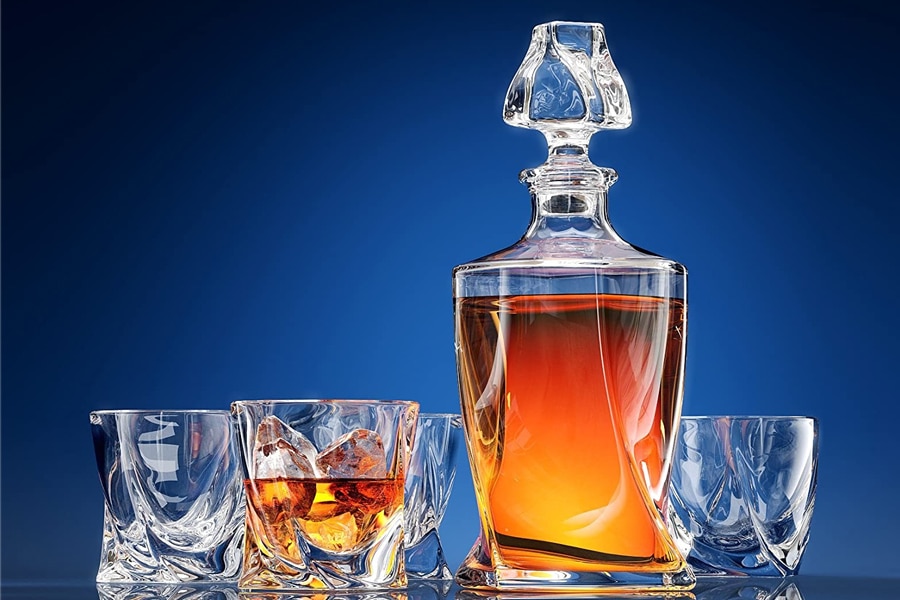 Ashcroft 5-Piece Decanter Set
Ashcroft puts a distinctive 'twist' on traditional glassware with these acclaimed whisky glasses and showpiece decanter. Each glass is roomy enough for ice, visually stunning, unique, comfortable to hold, and likewise easy to drink from. The decanter belongs on display even when it's not housing your favourite libation. Go ahead and grab a set for yourself and another one for that whisky loving, grizzled 'grown-up' in your life. – AU$118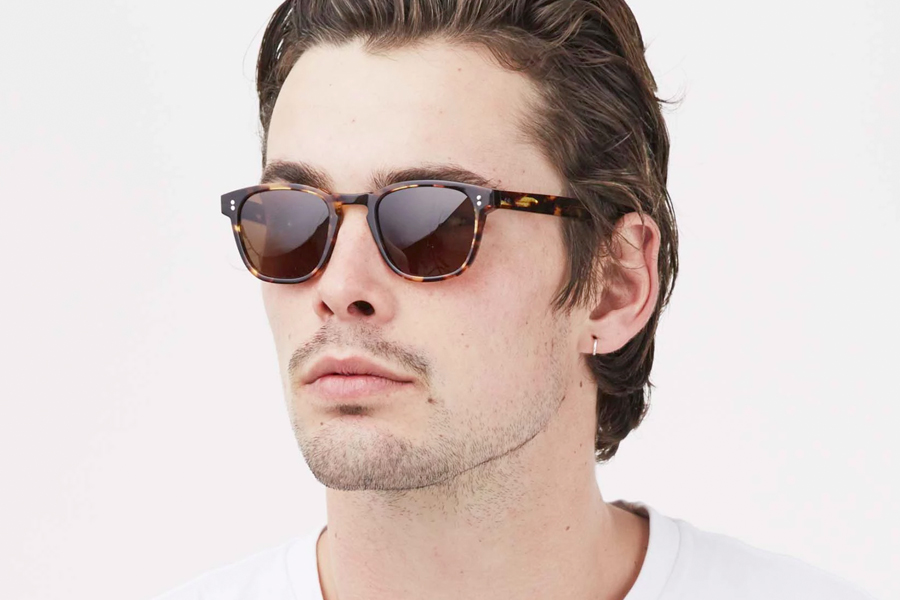 Pacifico Optical Yacht-Master Sunglasses
You don't have to know a thing about sailing to appreciate Pacifico Optical's Yacht-Master sunglasses. Designed in Bondi Beach, the classic-styled frames feature a bold leopard print with materials sourced from Italy. The polarised blue lenses are from Carl Zeiss Vision and ensure clarity and glare on the water. Hand-polished and hand-assembled, the Yacht-Master title is reserved for those who appreciate a combination of classic and contemporary style. – AU$195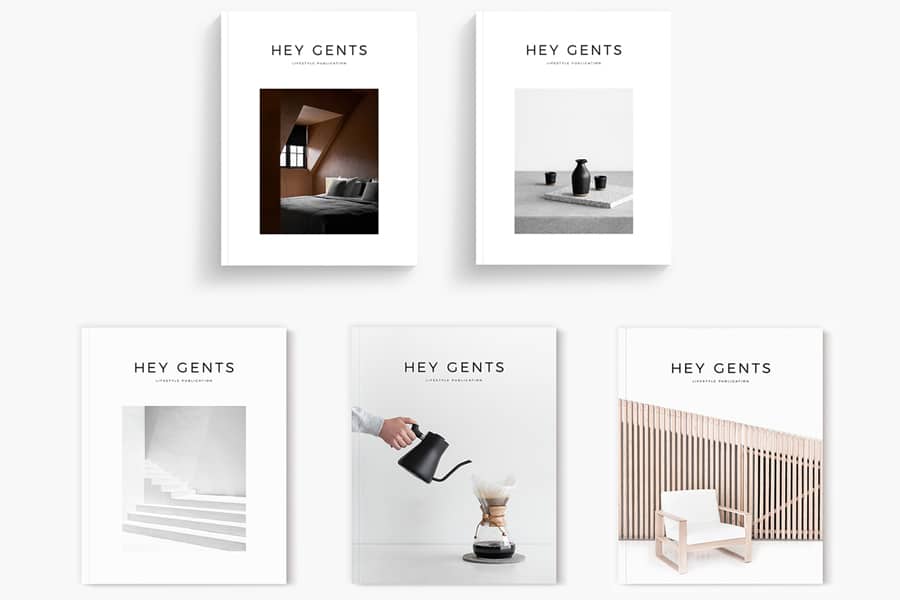 Hey Gents Archive Bundle
Hey Gents is one of Australia's leading publications focused on beautiful design and sharing unique experiences. Between the steady stream of online content, Hey Gents publishes gorgeous hardcover coffee table books. Each volume features interviews with creative talents, travel recommendations, useful guides, striking photography, and a careful curation of interesting products. For Father's Day, five of the previous volumes have been bundled together offering dads everywhere an abundance of meaningful reading material with the option of swapping out the books on display as he sees fit. – AU$100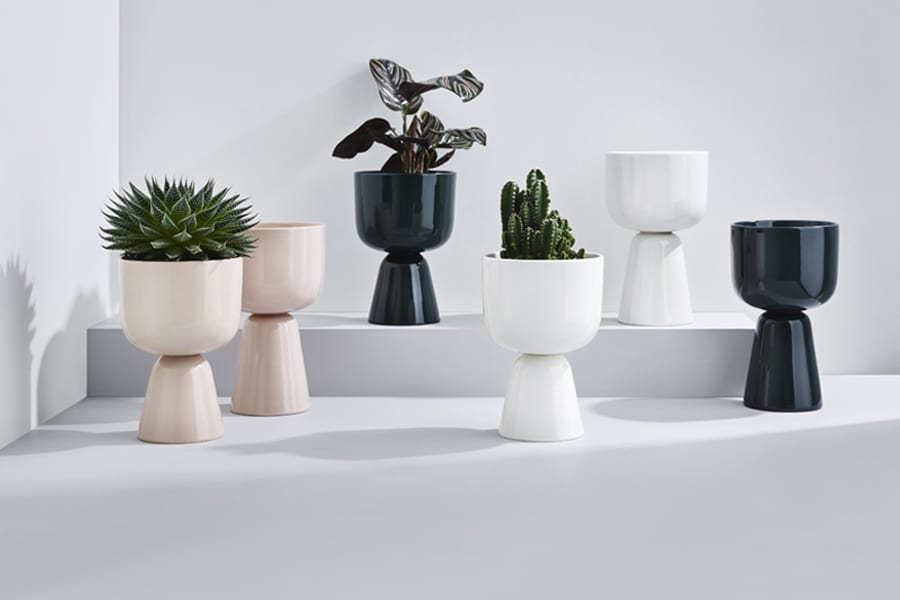 Nappula Plantpot
2020 has been a shitty year for most, so this Father's Day, give gifts that can breathe new life into the home and lives of your loved ones. A Nappula Plantpot is the perfect vessel for long-lasting greenery. It features a modern Nordic design with flowing curves and brings the outdoors inside. It's striking alone or grouped with others. Jut take a trip to Bunnings and put a plant inside before gifting. – AU$139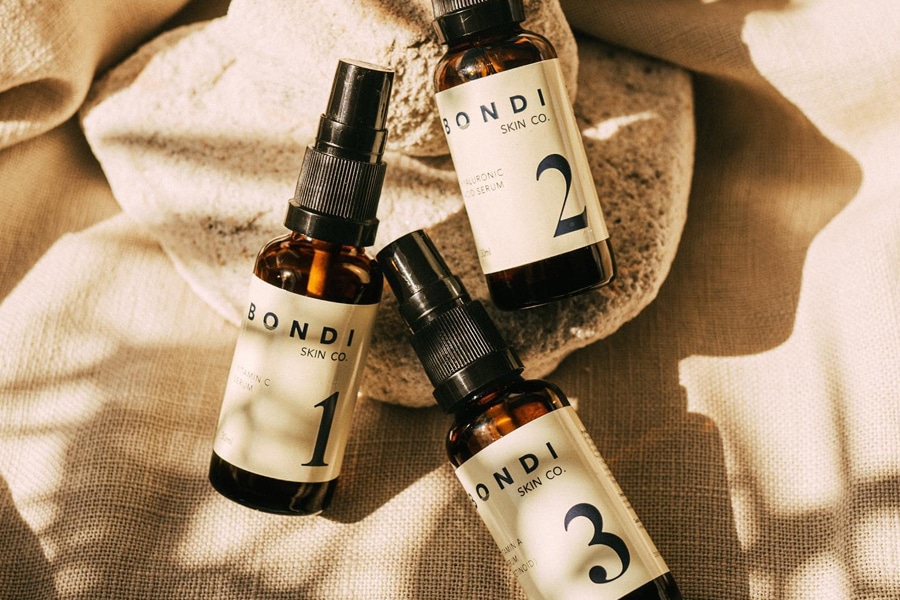 Bondi Skin Co. Essential Anti-Aging Kit
While the fountain of Youth remains confined to the pages of myths and legends, the anti-ageing process is the real deal thanks to the innovative products from Bondi Skin Co. These essential serums are ideal for anyone looking to attain more youthful, clearer and vibrant skin. When used in conjunction, the serums can reduce redness and lines around the eyes, hydrate the skin, clear up acne and promote skin cell renewal. Whoever made waves with their saying "threes a crowd" was clearly mistaken. – AU$120
You'll also like:
2020 Valentine's Day Gift Guide – For Him
2020 Valentine's Day Gift Guide – For Her
Father's Day Gift Guide 2020 (US)