Let us guess: your dad is the kind of guy who says he doesn't want anything for Father's Day. But you know what? Secretly, he does, and the following gift ideas are here to prove it. From the latest Apple products to signature golf wear to home improvement gadgets and more, each one is bursting with quality and guaranteed to please. As you'll soon discover, Dad still enjoys the occasional surprise. Check out our Gift Guide and prepare to make his Father's Day. Dedicated to Dad, it features the latest and greatest products from the respective worlds of tech, apparel, grooming, fitness, and more. Giddy up!
Best Father's Day Gifts at a Glance
Our list of the best Father's Day gifts goes like this.
Now we've had a look at our favourites, let's check out the complete list.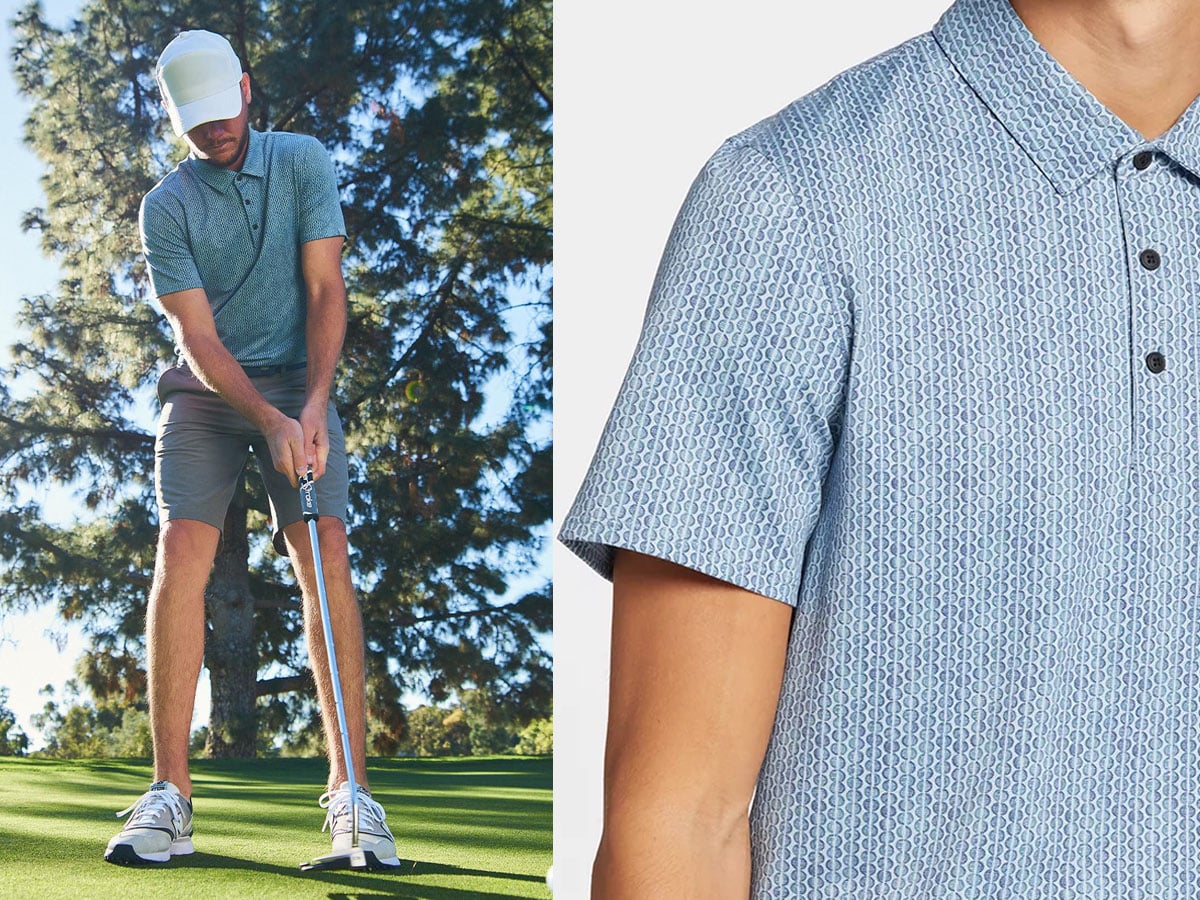 VRST Men's Geo Pique Print Golf Polo
In Partnership with VRST
There are two ways to up your golf game: one involves perfecting your swing, while the others is about nailing your fit. Fortunately, VRST is here to help Dad look so good no one will even care if he spends all day in the sand. With the Geo Pique Print Golf Polo, VRST has crafted the ultimate golf shirt, deploying a breathable, cotton-blended pique fabric with aerodynamic seaming to reduce chafing and moisture-wicking technology to pull sweat away from his skin. Not only does the shirt guarantee Dad's comfort but also that of those around him, thanks to anti-odour technology designed to keep him smelling his best. With its striking geometric pattern and classic navy and white colourways, this shirt will keep Dad feeling and looking fresh from the first tee to the last.
Buy the Geo Pique Print Golf Polo Here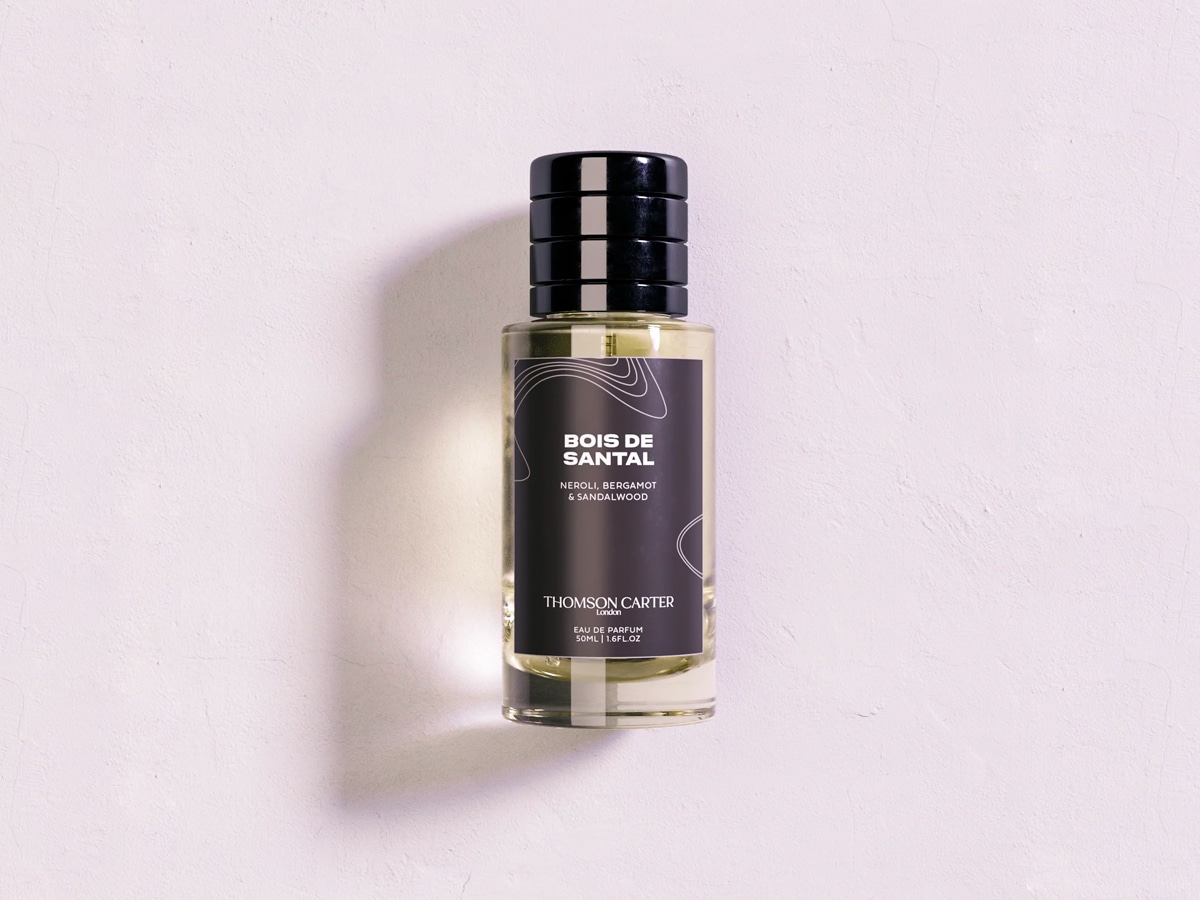 Thomson Carter Fragrances
Want to make sure Dad hits the town feeling fresh and smelling good? Thomson Carter Fragrances is the answer that won't break the bank. The premium British perfumer has crafted a series of stunning fragrances that are inspired by the rich history and diverse cultural influences of the United Kingdom. Each scent is designed to provide an unrivalled olfactory experience that lasts 10 hours or more, giving Dad a sense of satisfaction and confidence every time he leaves the house.
Buy Thomson Carter Fragrances here
---
Featured Video from Man of Many
---
Hamilton American Classic Boulton Watch
If it's good enough for Indiana Jones, it's good enough for Dad. Originally released in the 1940s, the Boulton is a timepiece that oozes affordable luxury and heritage. This particular model, which appears on the wrist of Harrison Ford's famed treasure in the new film Indiana Jones and the Dial of Destiny, has been subtly adapted to suit modern wearers. It features slightly larger proportions along with an updated leather strap and steel case, however, maintains the distinctive cushion shape and Art Deco aesthetic. Best of all, the Hamilton Boulton is priced at just USD$695, not bad for a piece of watch (and film) history.
Buy Hamilton American Classic Boulton Watch here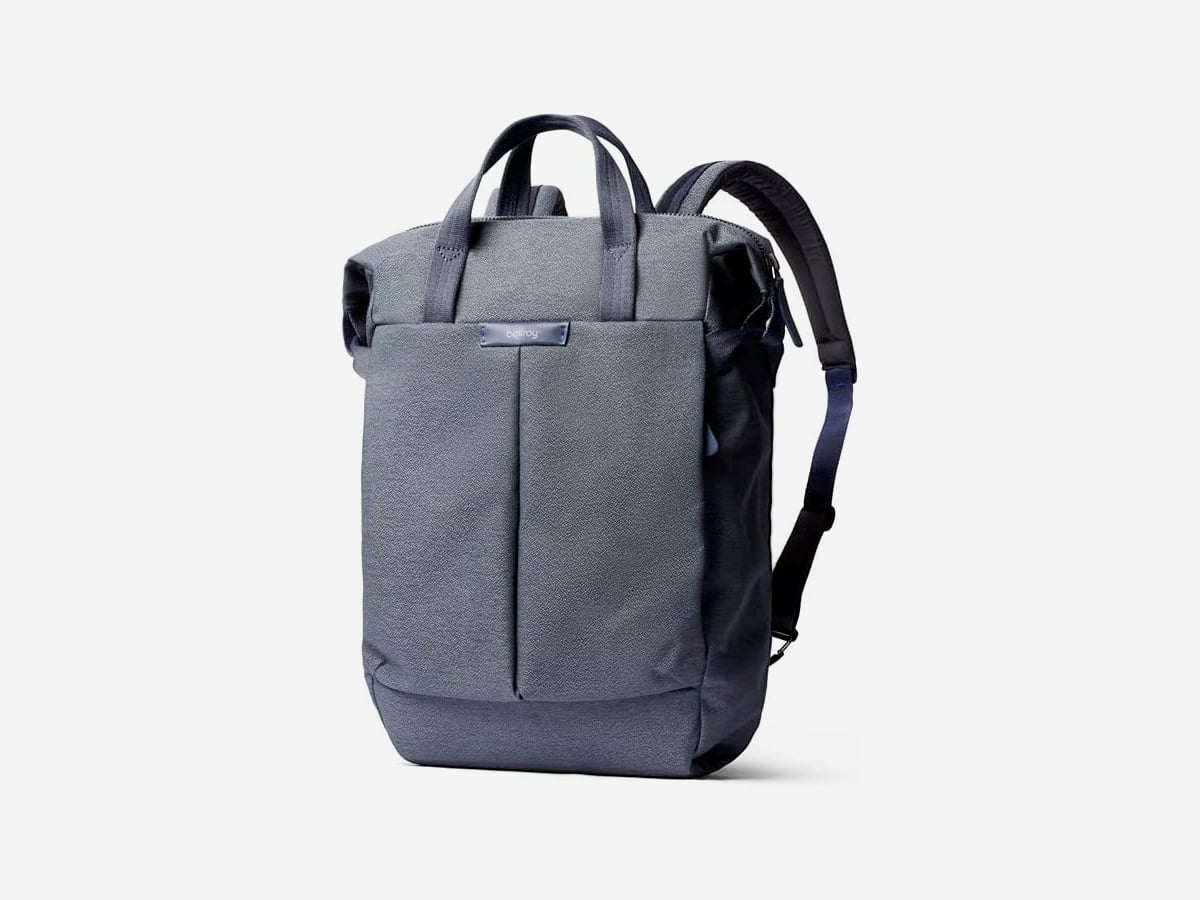 Bellroy Tokyo Totepack Compact Backpack
Brought to you by one of our favourite brands, this compact backpack scales premium quality down to an effortlessly transportable size. It's made from 100 per cent recycled and water-resistant woven fabric with an organised layout and padded 13'' laptop sleeve. As with all things Bellroy, it also looks quite handsome.
Buy Tokyo Totepack Compact at Bellroy Buy Tokyo Totepack Compact at Amazon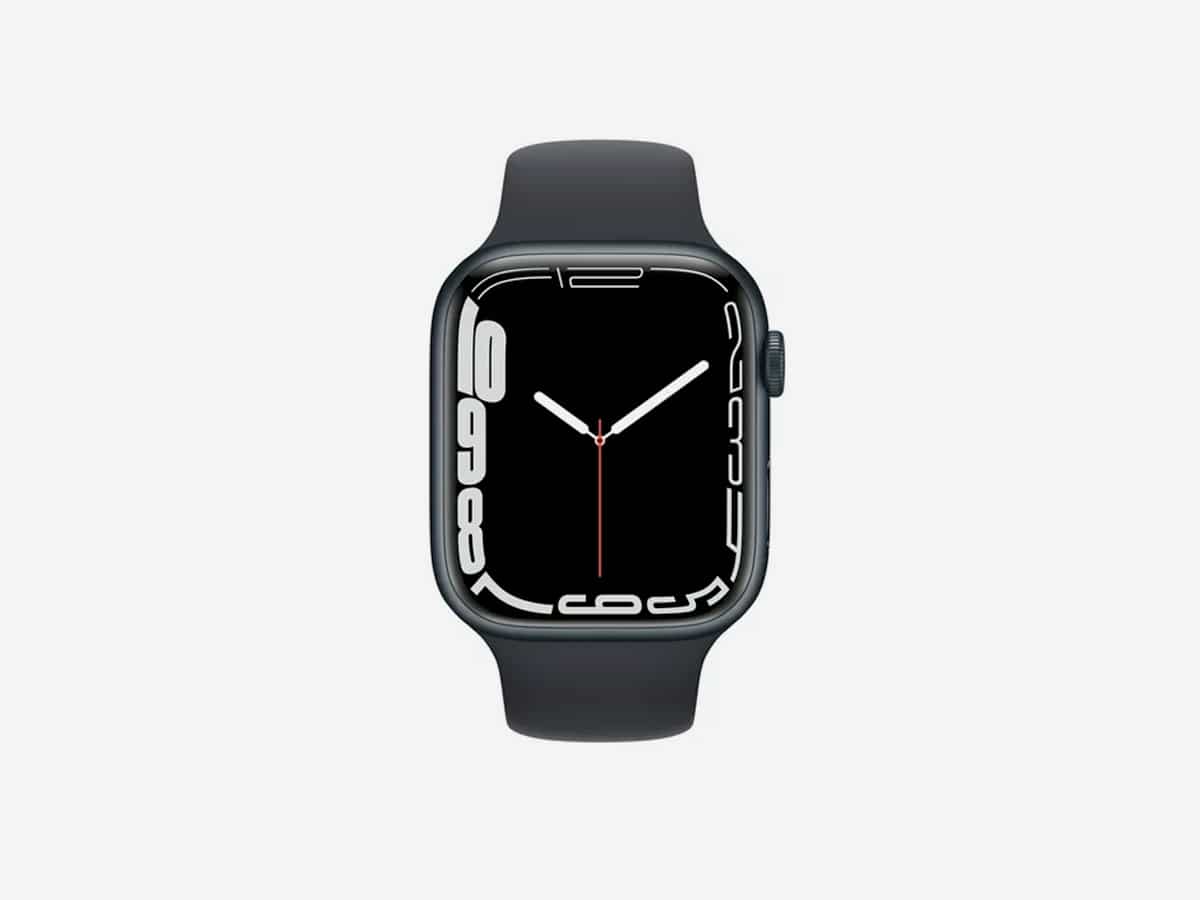 Apple Watch Series 7 GPS + Cellular
Apple's latest-generation smartwatch delivers everything one could want out of their wearable tech. Even more dustproof and durable than its predecessors, the sleek gadget comes with a full suite of fitness tracking apps along with other advanced features. An all-day battery and super-quick charge times are also part of the package.
Buy Apple Watch Series 7 GPS + Cellular at Walmart Buy Apple Watch Series 7 GPS + Cellular at Amazon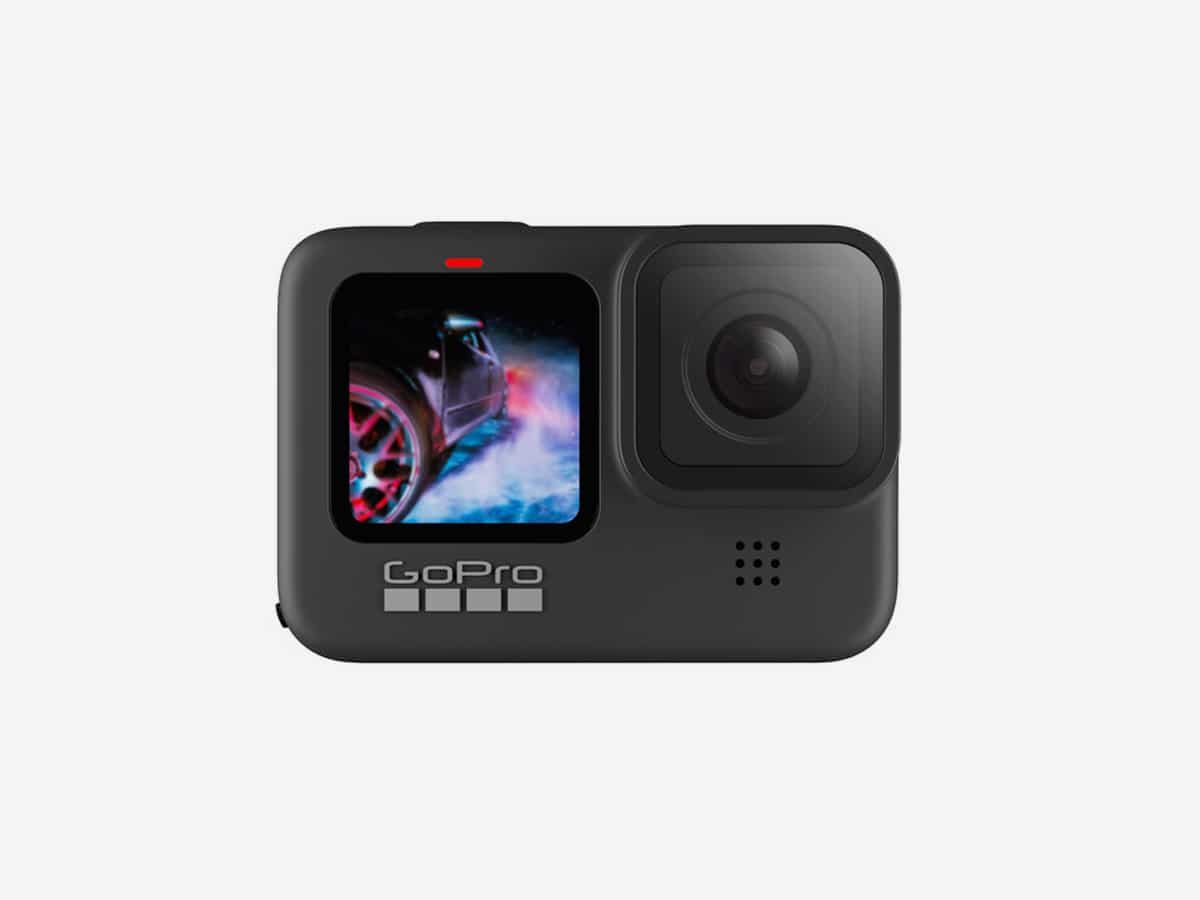 GoPro HERO9 Black CHDHX-901-MX
GoPro's new HERO9 is ready to capture all the action your dad can throw its way. Features include 5K video and 20MP photos, HyperSmooth 3.0 stabilization, waterproof construction, intuitive controls, rear touch display, curved adhesive mount, detachable lens, and more. Go pro or go home, baby.
Buy GoPro HERO9 Black at GoPro Buy GoPro HERO9 Black at BHP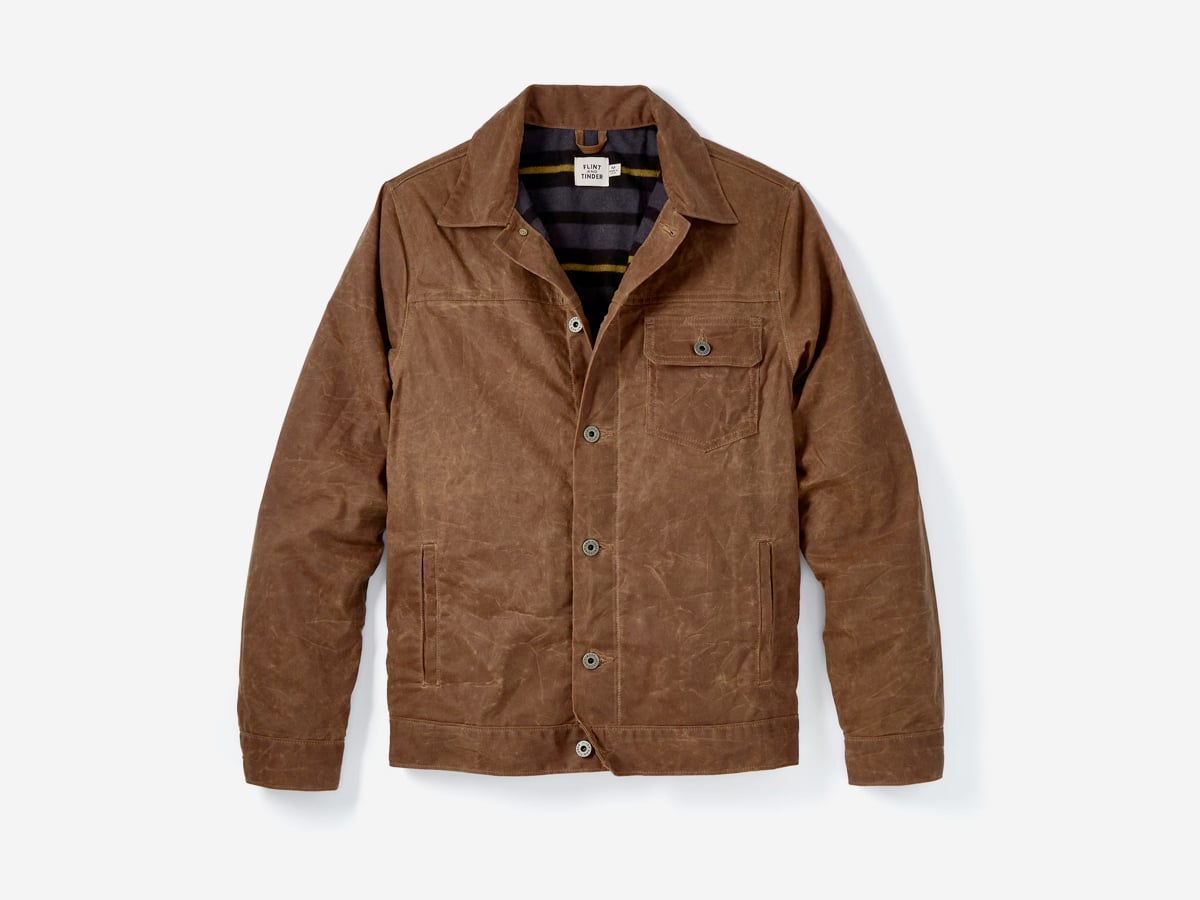 Flint & Tinder Flannel-Lined Waxed Jacket
As worn by actor Pedro Pascal in the smash series The Last of Us, this flannel-lined waxed jacket will have you or your dad looking damn good during the zombie apocalypse (or, you know, during everyday activity). It's cut from weather-resistant Martexin sailcloth and fully lined with 100% polyester striped blanket lining for the best in comfort and performance alike.
Buy Flint & Tinder Flannel-Lined Waxed Jacket at Huckberry
Custom Nike Dunk Low by You
Nothing says you care quite like the gift of a sneaker that you designed. For that, head over to Nike to create your own Dunk Low by choosing between various colours and details and then sealing the deal with a personal inscription.
Buy Custom Nike Dunk Low by You at Nike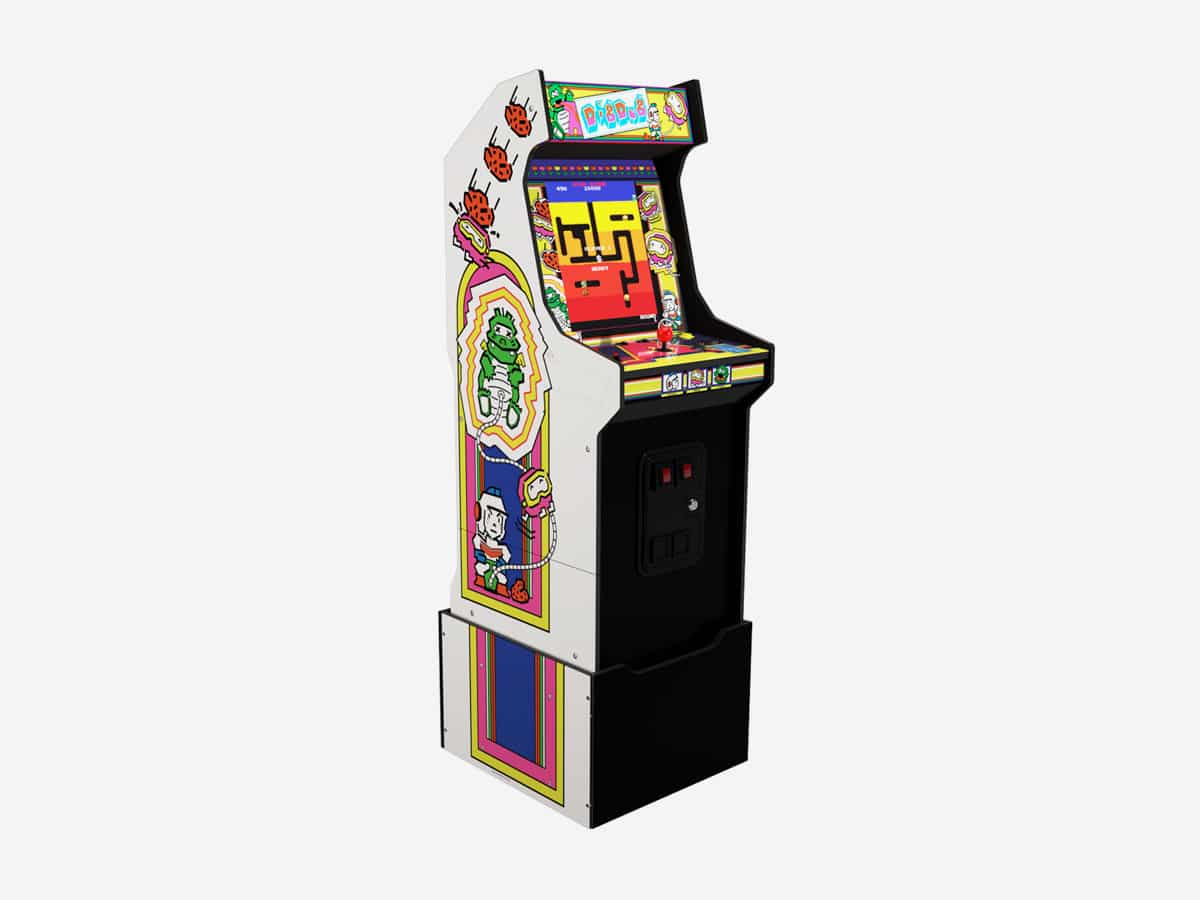 Arcade1Up Dig Dug Bandai Namco Legacy Edition
Your dad might be getting older in years, but he remains forever young at heart. Bolster his man cave with this gloriously retro arcade machine and its slew of popular games, including Dig Dug, Pac-Man, Galaga, and more.
Buy Arcade1Up Dig Dug Bandai Namco Legacy Edition at Walmart Buy Arcade1Up Dig Dug Bandai Namco Legacy Edition at eBay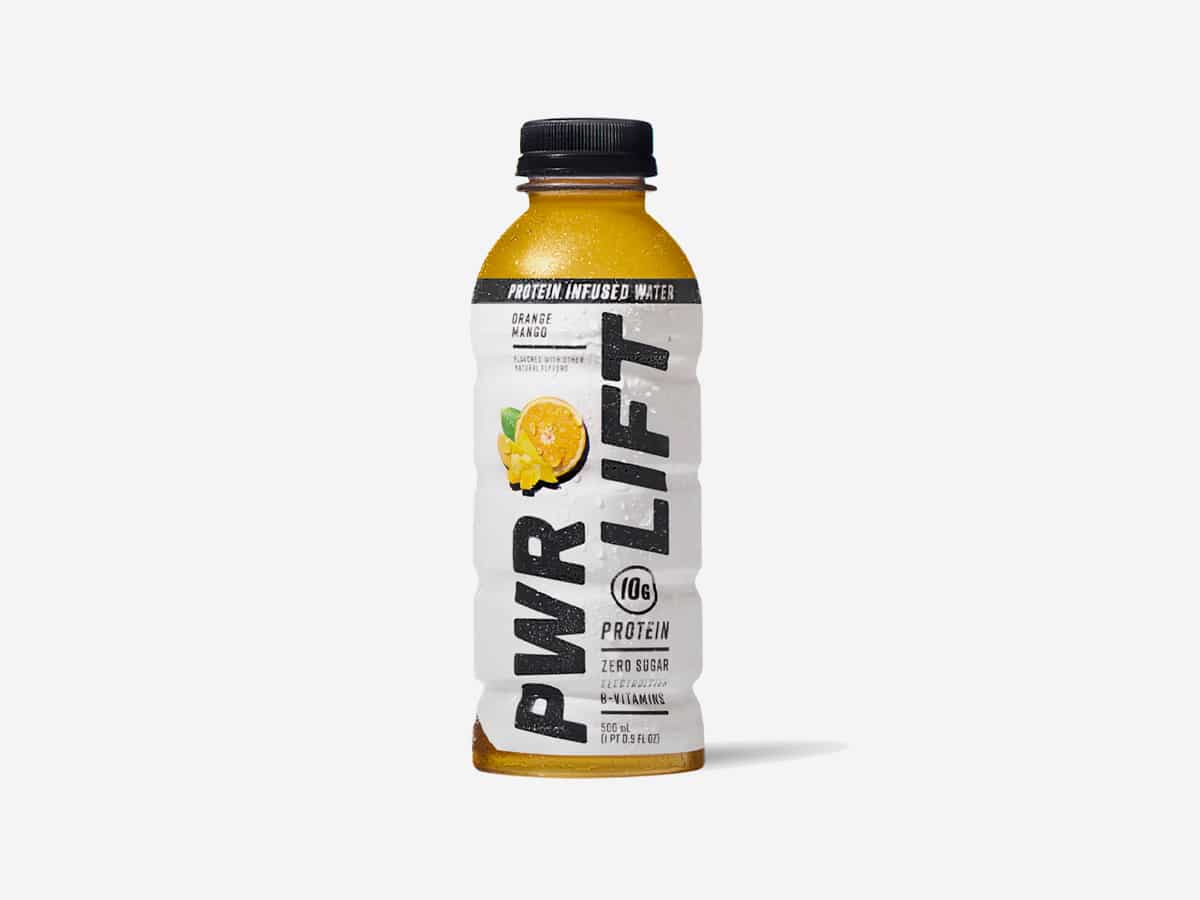 PWR LIFT
Sometimes, Dad just needs a tasty boost of protein, essential minerals, and electrolytes, which is exactly what this zero-sugar drink provides. Available in four refreshing, fruity flavours – berry strawberry, orange mango, blueberry pomegranate, and lemon-lime, PWR LIFT is a tasty alternative to the sugar-laden sports drinks we're used to. If Dad is looking to beef up, this one comes with 10 grams of whey protein isolate so he can chase those gains. Grab him a variety pack this Father's Day.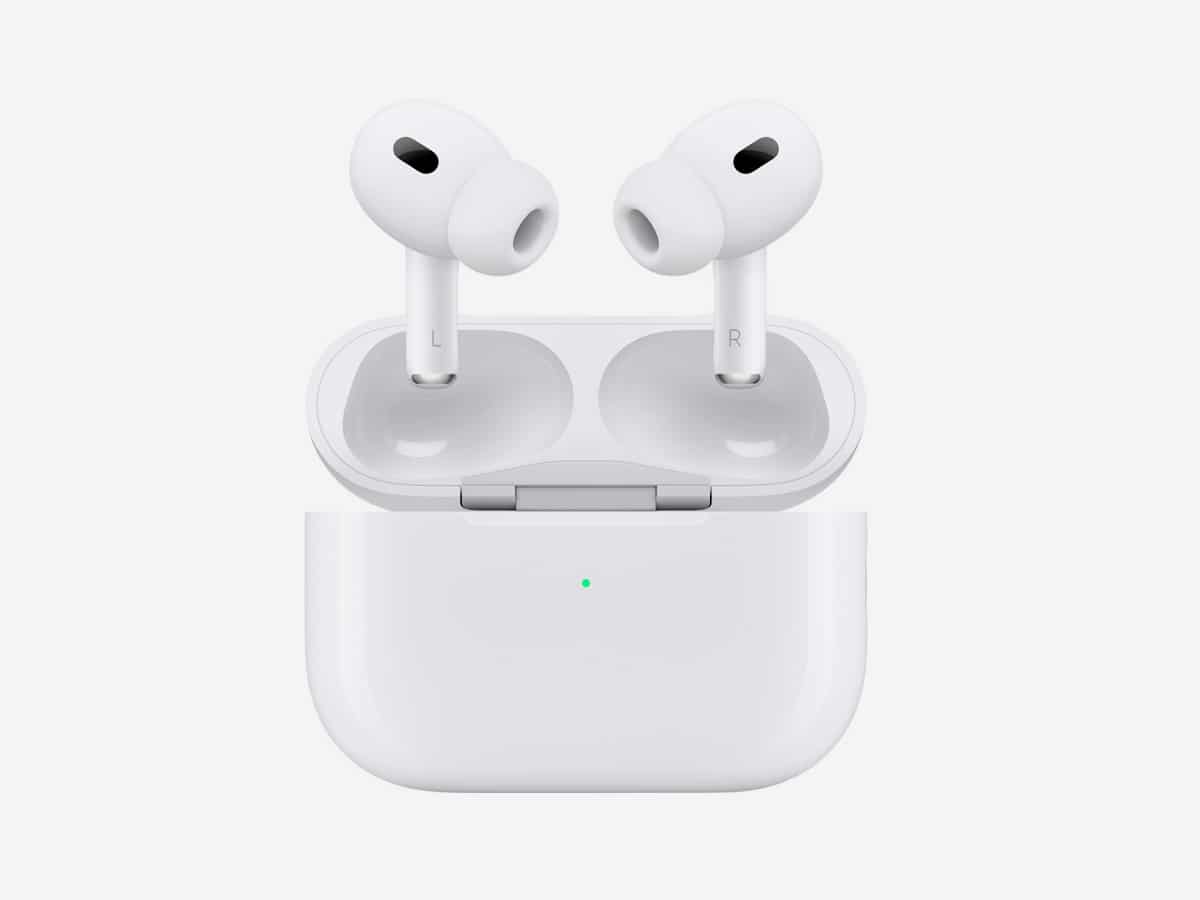 Apple AirPods Pro (2nd Generation)
Apple was a tad late to the wireless earbuds game, but that was only because they wanted to get everything just right. Enter the AirPods Pro with its game-changing performance and ergonomic design. Each pair runs for up to six hours on a single charge and delivers superior sound along with modern features like noise cancellation.
Buy AirPods Pro at Walmart Buy AirPods Pro at BestBuy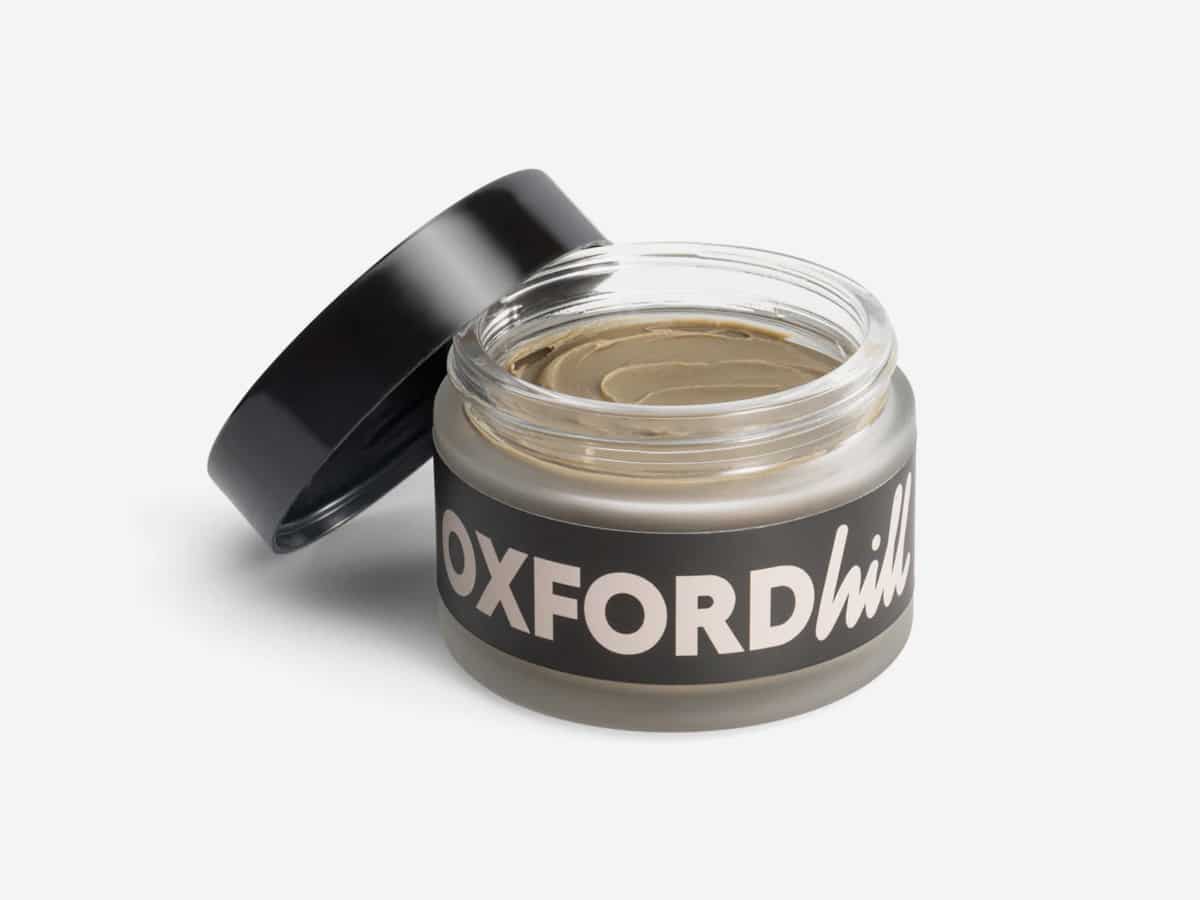 OXFORDhill Styling Clay
The TikTok grooming craze has arrived! OXFORDhill Styling Clay is the perfect solution for stylish dads, formulated with just a handful of quality ingredients like bentonite, organic shea butter, organic coconut oil, organic beeswax and a minimal fragrance. This high hold, natural matte finish clay produces visibly thicker hair by coating each strand, promotes less shedding, gives visibly fuller scalp coverage, stops scalp irritation, and has an all-day re-shapable hold.
Buy OXFORDhill Styling Clay here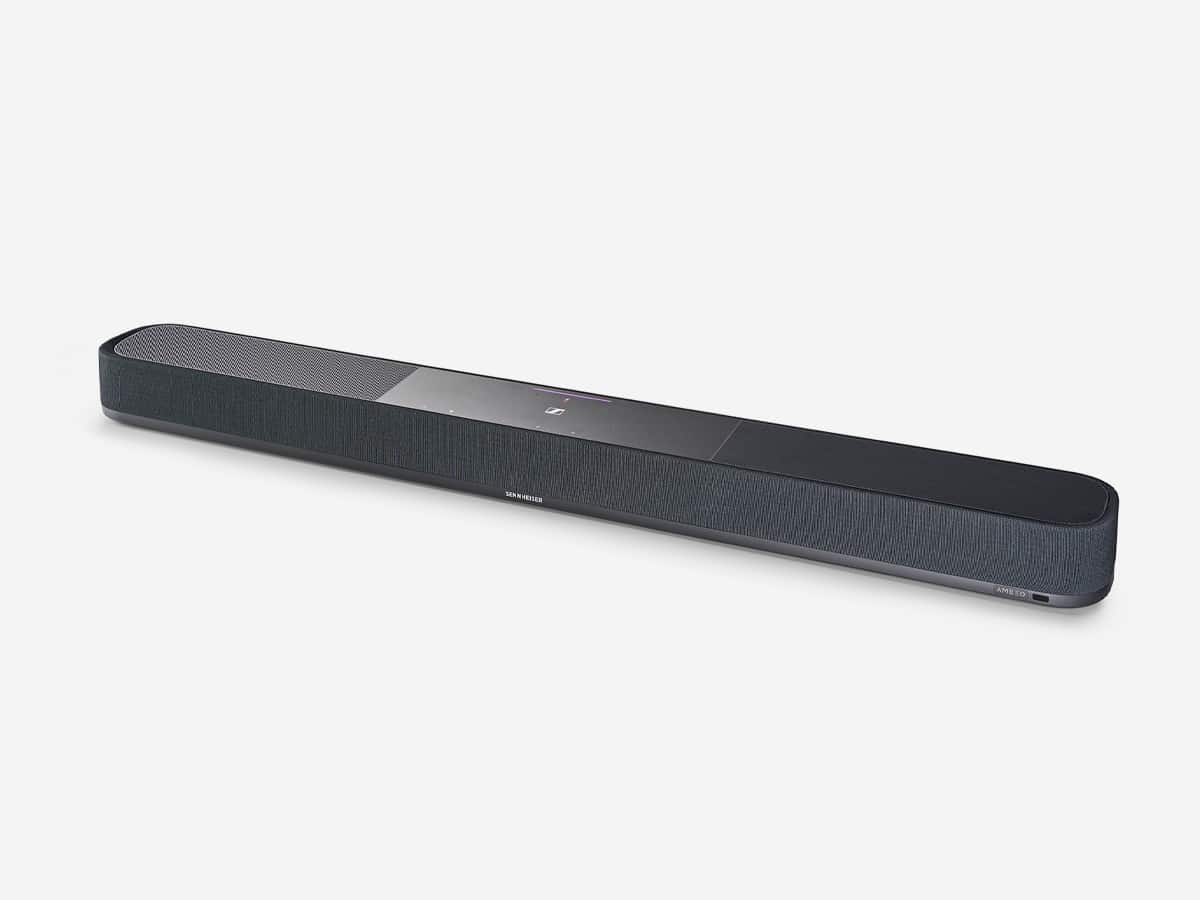 Sennheiser AMBEO Soundbar Plus
Leave it to Sennheiser to invent the soundbar of your wildest dreams. Sleek and unique, the AMBEO Soundbar Plus will redefine your expectations of sonic immersion, with adaptive features and a stunning design to match.
Buy AMBEO Soundbar at Sennheiser Buy AMBEO Soundbar at Amazon
REDDYDY Electric Scooter
With 6000w of total power at its disposal, the REDDYDY Electric Scooter can reach a top speed of 60 mph and handle steep angles as it cruises for up to 70-75 miles on a single charge. Choose between two different drive modes and keep track of battery voltage through the built-in display. Your daily commute has just been optimised.
Buy REDDYDY Electric Scooter at Amazon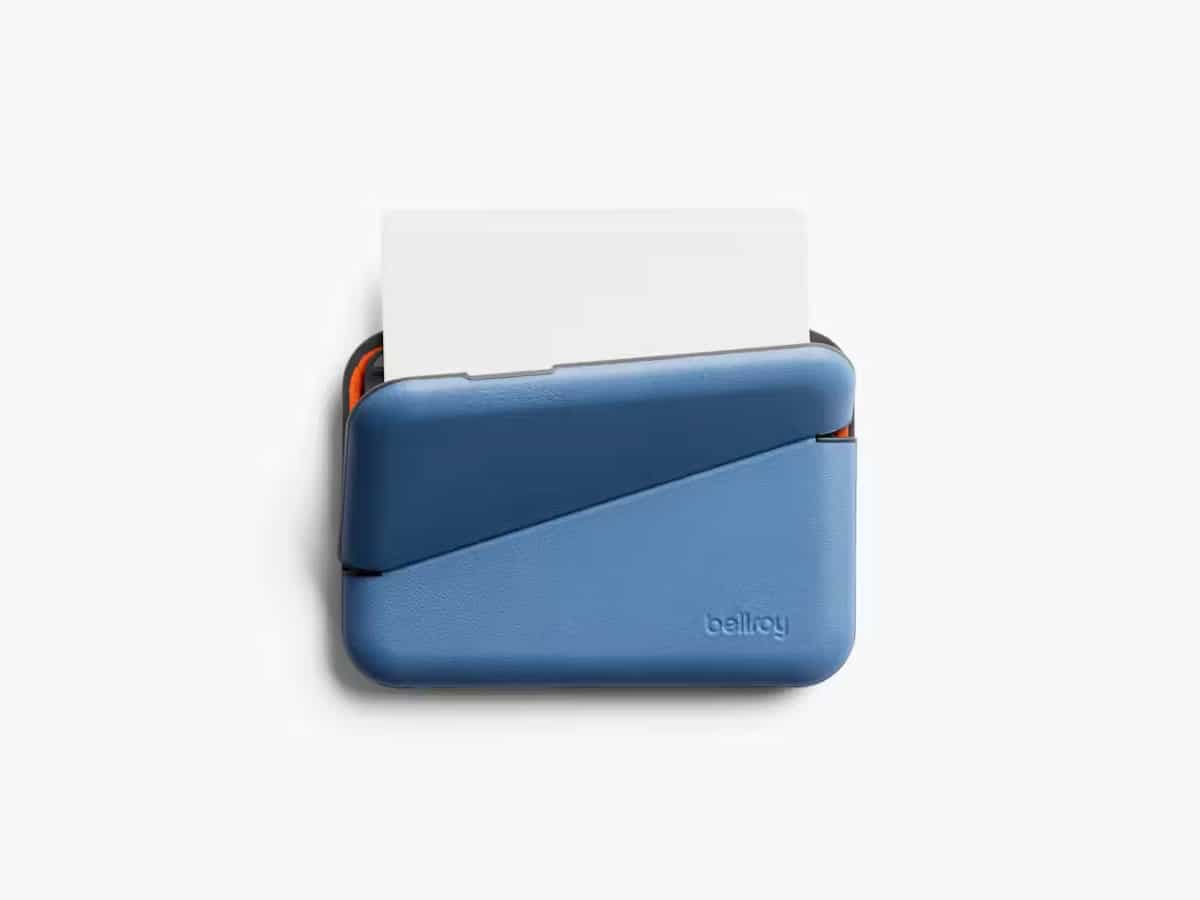 Bellroy Flip Case Card Wallet
Aussie accessories brand Bellroy is nothing if not a master of the modern wallet. The second edition of their legendary flip case wallet features a slim hardshell exterior, built-in RFID protection, and dual magnetic trapdoors, amongst other things. Enjoy the kind of advanced security and access that only this brilliant product can provide.
Buy Flip Case Card Case Wallet at Bellroy Buy Flip Case Card Case Wallet at Amazon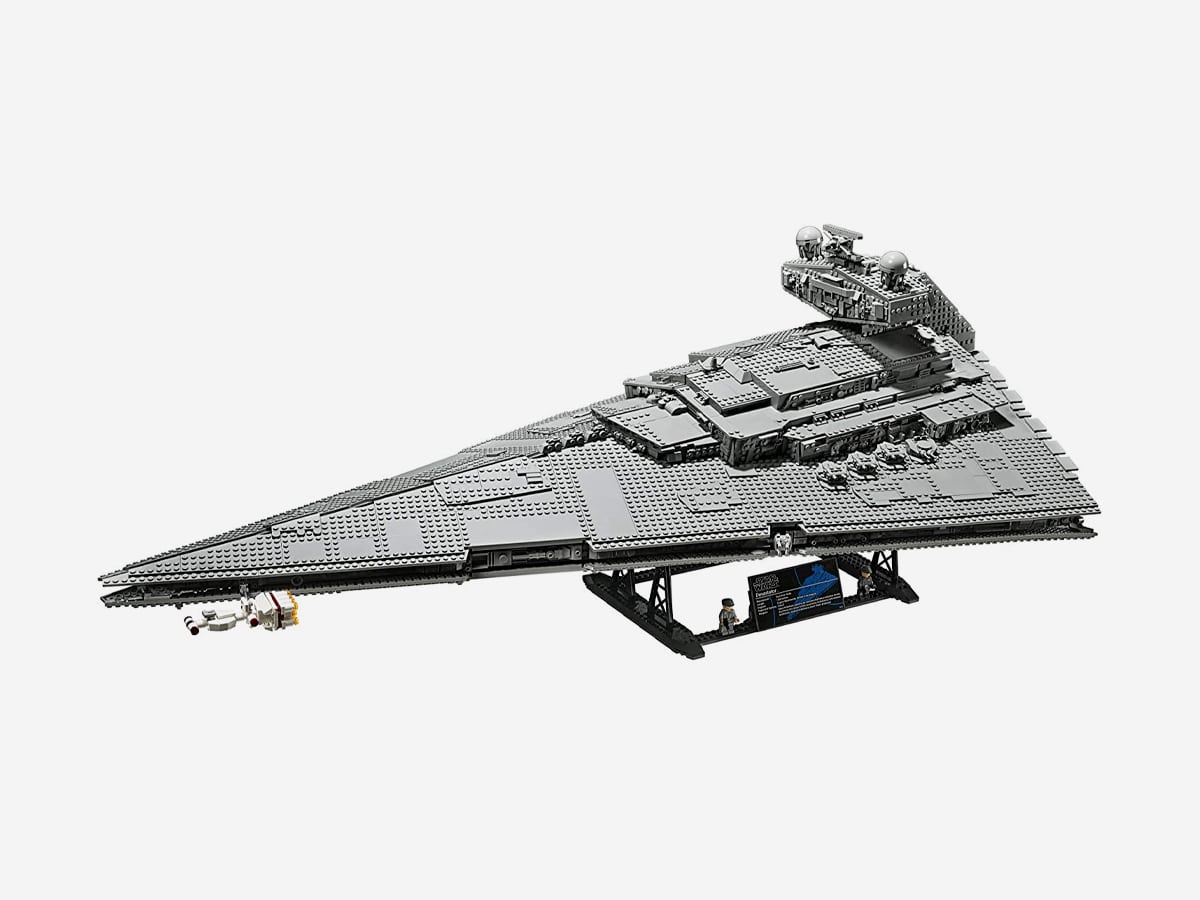 LEGO Imperial Star Destroyer
Whether you're 16 or 60, there's never a wrong time to bring this iconic LEGO set into your life. It consists of over 4700 pieces and recreates the Imperial Star Destroyer with jaw-dropping accuracy.
Buy Imperial Star Destroyer at LEGO Buy Imperial Star Destroyer at Amazon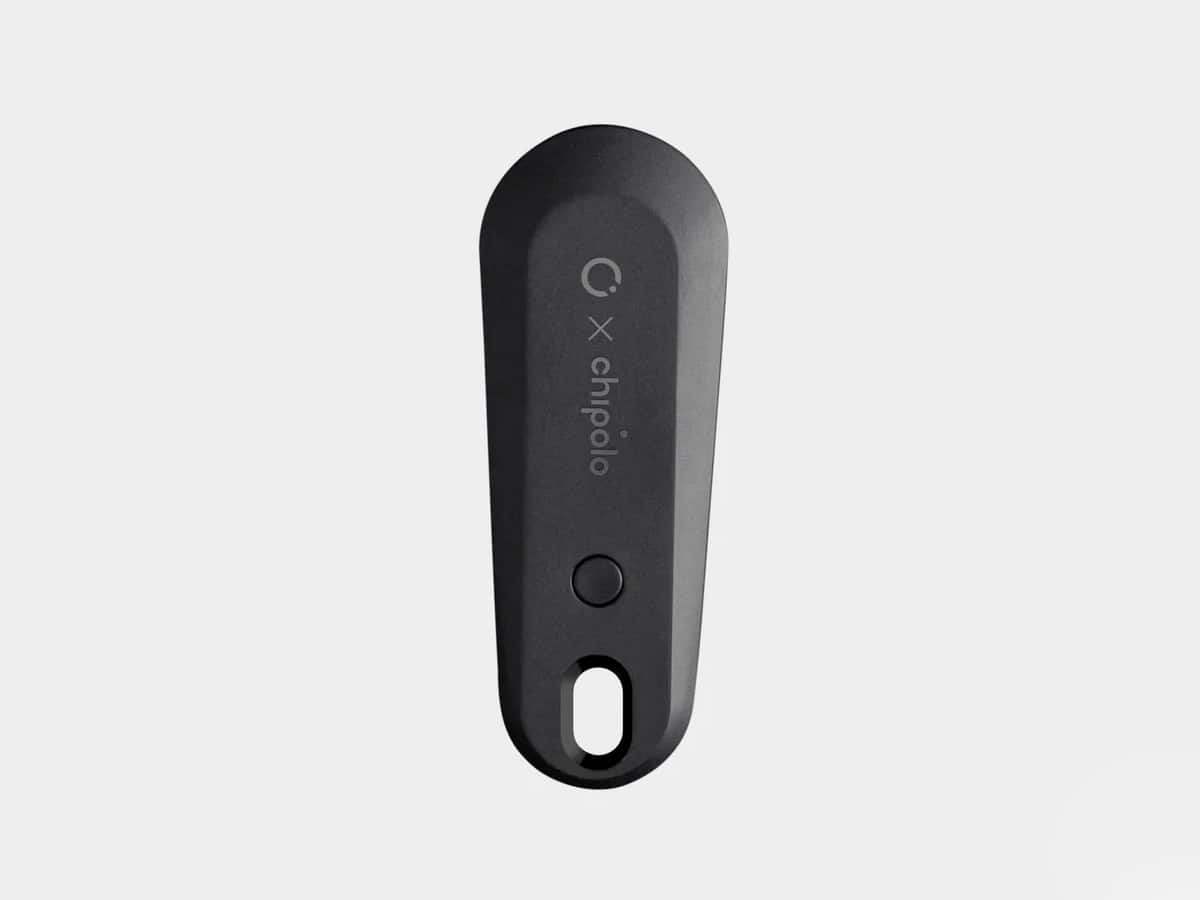 Orbitkey x Chipolo Bluetooth Tracker v2
This Orbitkey accessory punches well above its weight class by packing serious technology into its sleek and compact framework. Sync it with the Chipolo app to track missing possessions or even take a selfie at the push of a button.
Buy Bluetooth Tracker v2 at Orbitkey Buy Bluetooth Tracker v2 at THE ICONIC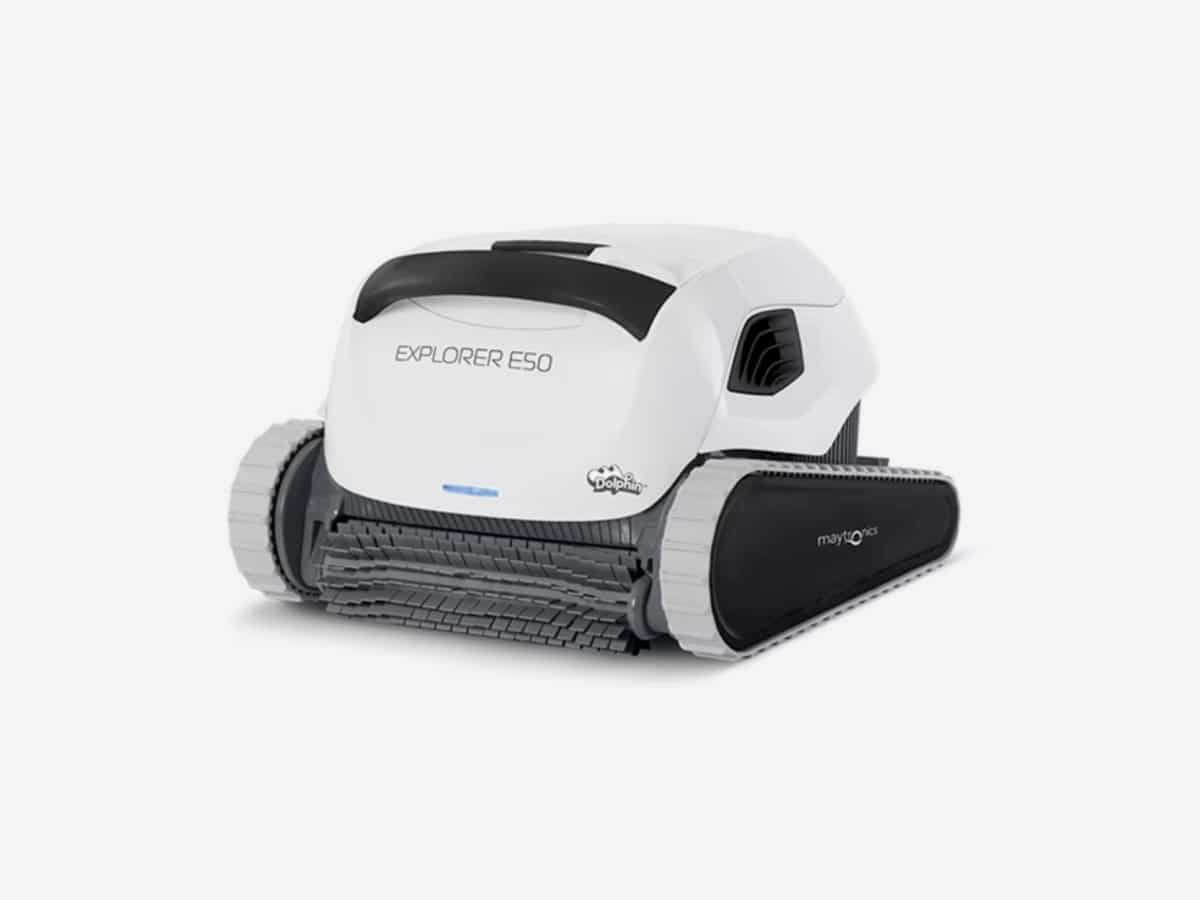 Dolphin Explorer E50 with Wi-Fi Robotic Pool Cleaner 16-in Robotic Pool Vacuum
Dolphin's robotic pool cleaner works on below-ground pools up to 50 feet in length and virtually any type of surface material. It's loaded with features, app compatible, and ready to do the chore that no dad ever wants to do. Happy Father's Day, indeed!
Buy Dolphin Explorer E50 at Walmart Buy Dolphin Explorer E50 at Lowes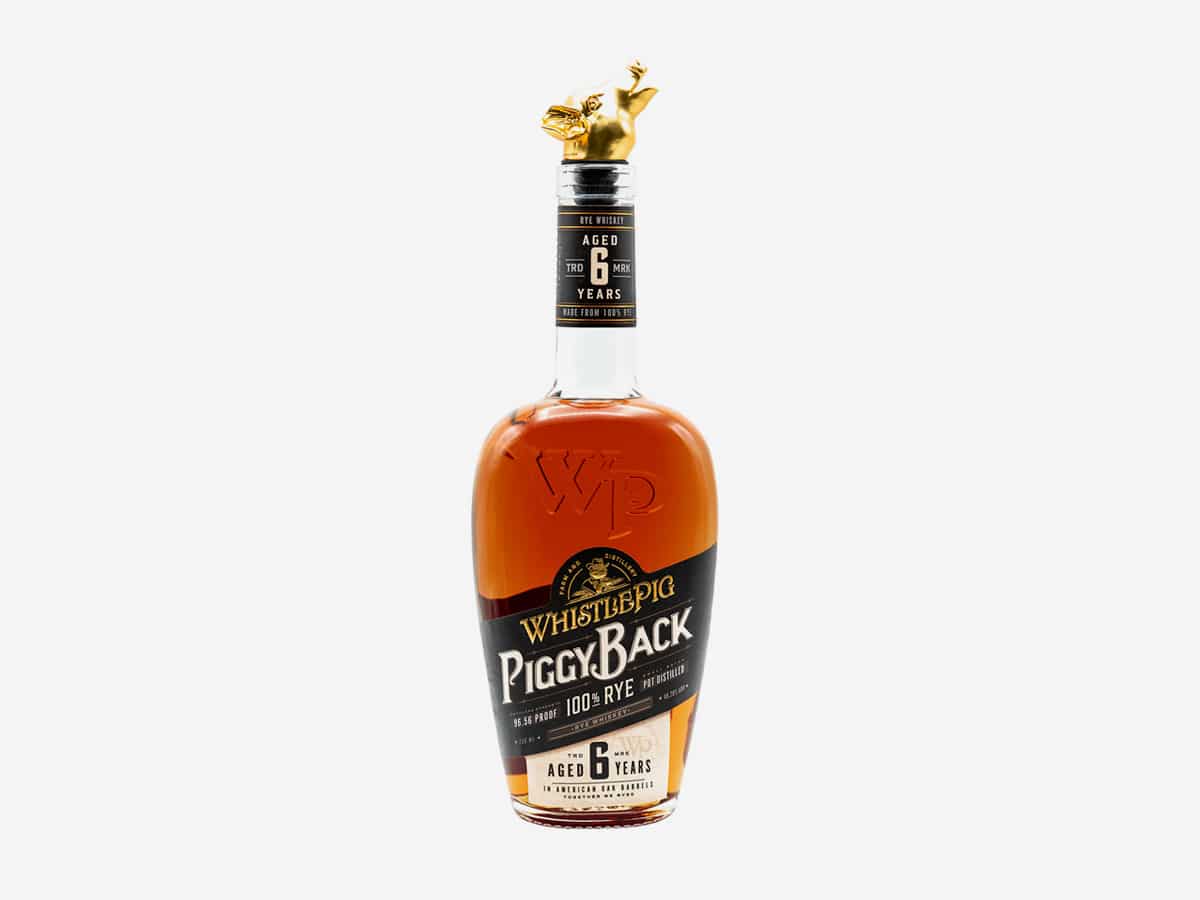 WhistlePig Smoked Maple Old Fashioned Kit
Smoked Maple Old Fashioned, anyone? Your father's hand should be raised right about now and we have just the thing for him. It comes to us from WhistlePig and features the simple ingredients you need to elevate the classic cocktail, plus a collectible Pig Pour Spout. Get sipping.
Buy Old Fashioned Kit at WhistlePig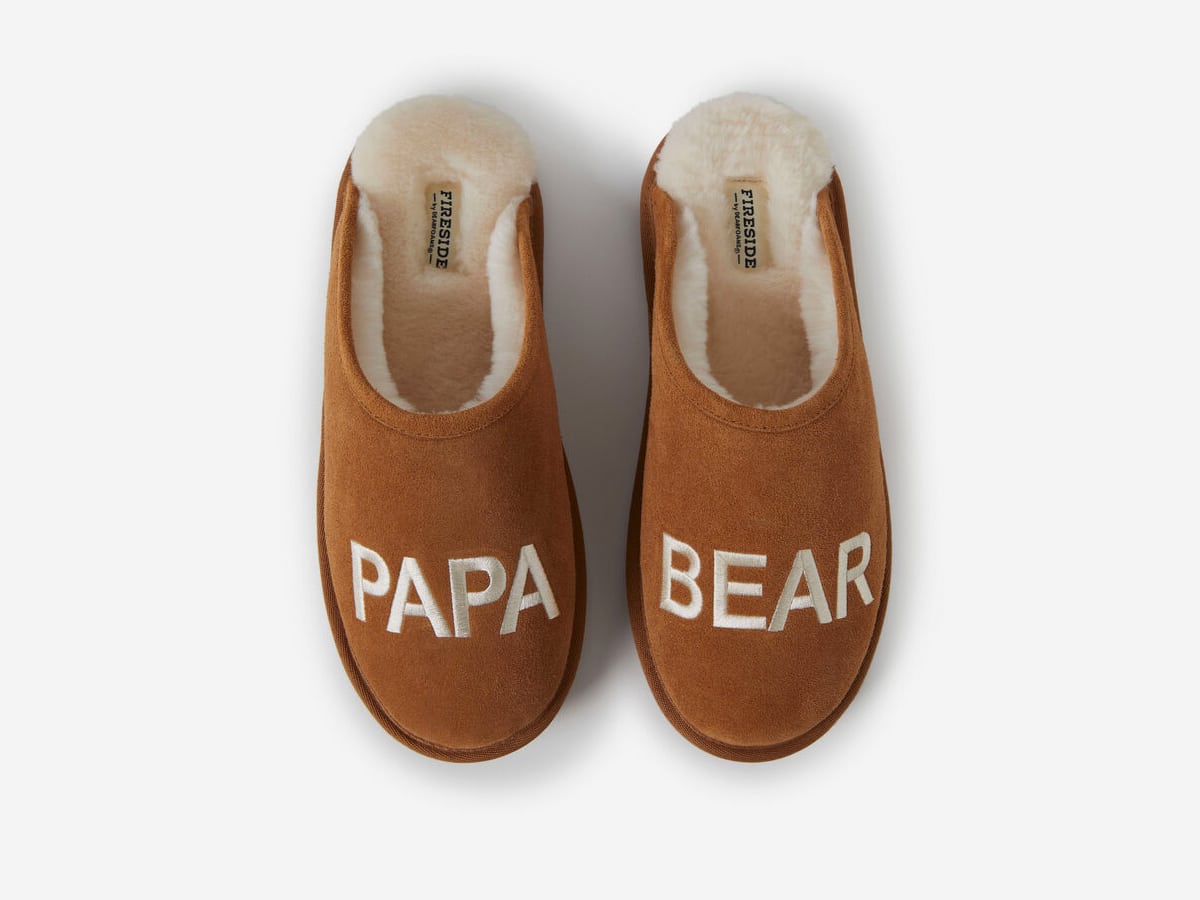 Dearfoams Men's Fireside 'Papa Bear' Slippers
These ultra-cosy slippers almost literally have "perfect Father's Day gift" written all over them. In addition to 100% Australian sheepskin lining and durable outsoles, they come with water-resistant and temperature-regulating properties. The Papa Bear in your life will love them.
Buy Men's Fireside at Dearfoams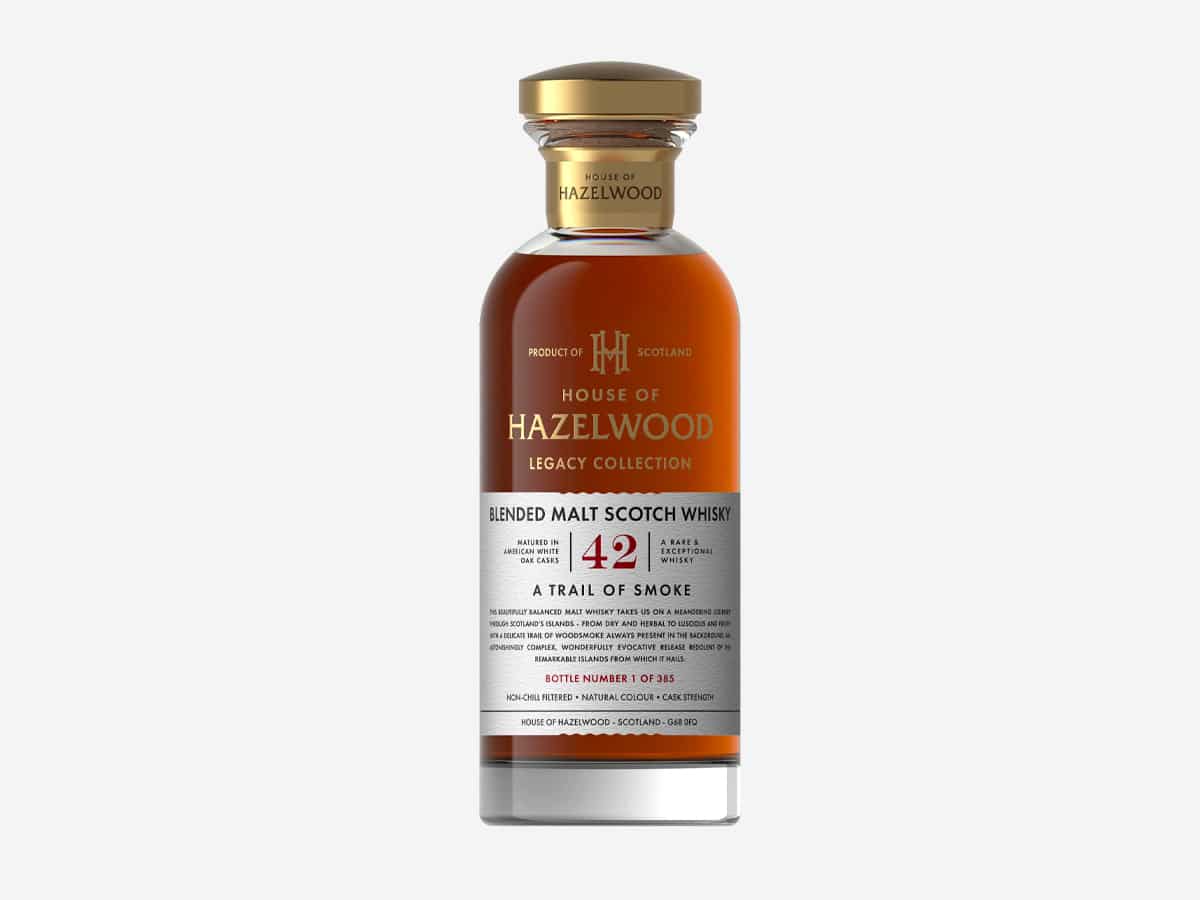 House of Hazelwood 'A Trail of Smoke' 42-Year-Old Blended Malt Scotch Whisky
For the true whisky connoisseur, we present this rare blended malt of impeccable quality and distinction. It hails from the House of Hazelwood collection and offers a refined balance between herbal and fruity temperaments over a backbone of succulent smoke. With the lofty price tag, it's also an ideal way to let your dad know how well you're doing financially!
Buy 42-Year-Old Blended Malt Scotch Whisky from the House of Hazelwood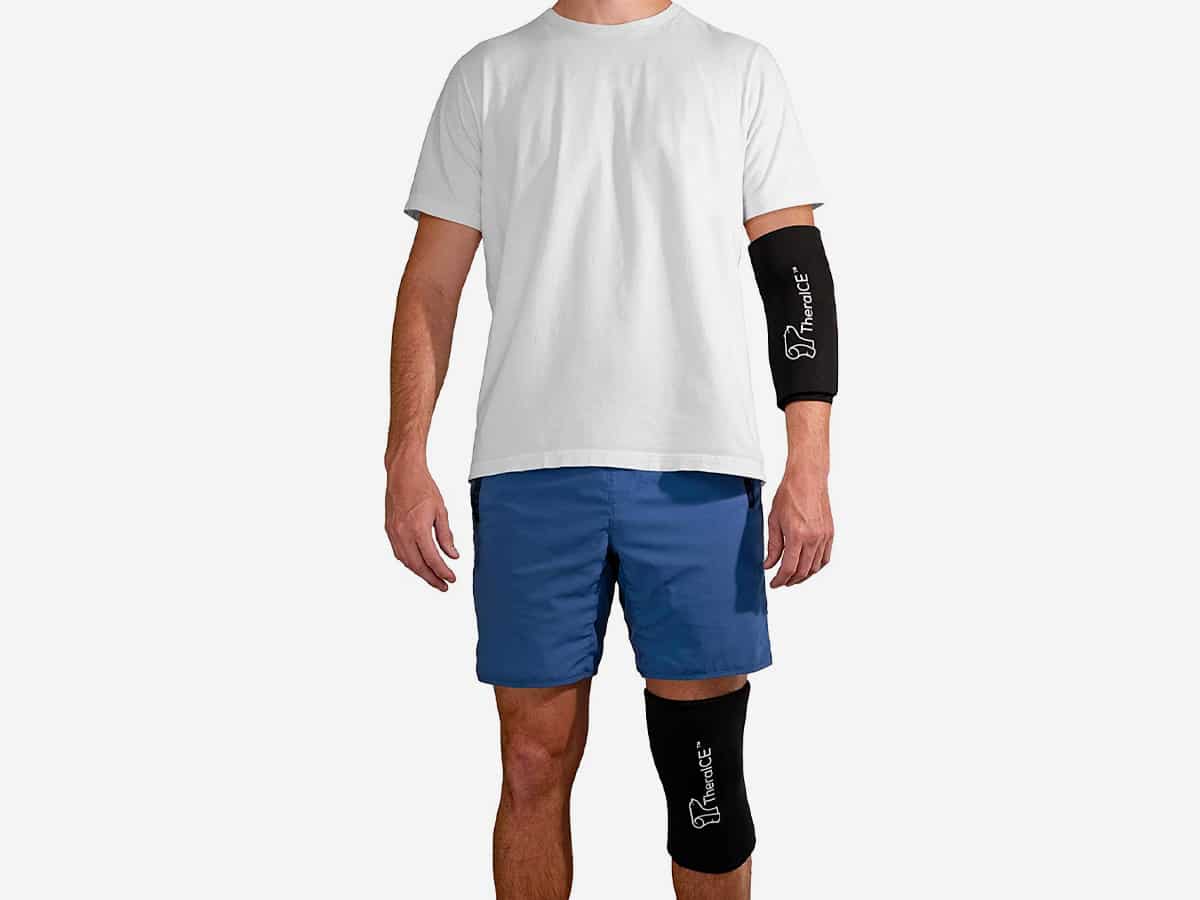 TheraICE Hot and Cold Compression Sleeve
They say that death and taxes are the only sure things in life, but we've come to realise that strained muscles and achy joints are likewise guaranteed. This hot-and-cold compression sleeve makes for a natural remedy and an easily wearable one at that. Slip it over your elbow or knee to support vulnerable areas whilst retaining seamless mobility during activity. A practical gift perhaps, but every dad could use one.
Buy TheraICE Hot and Cold Compression Sleeve at Amazon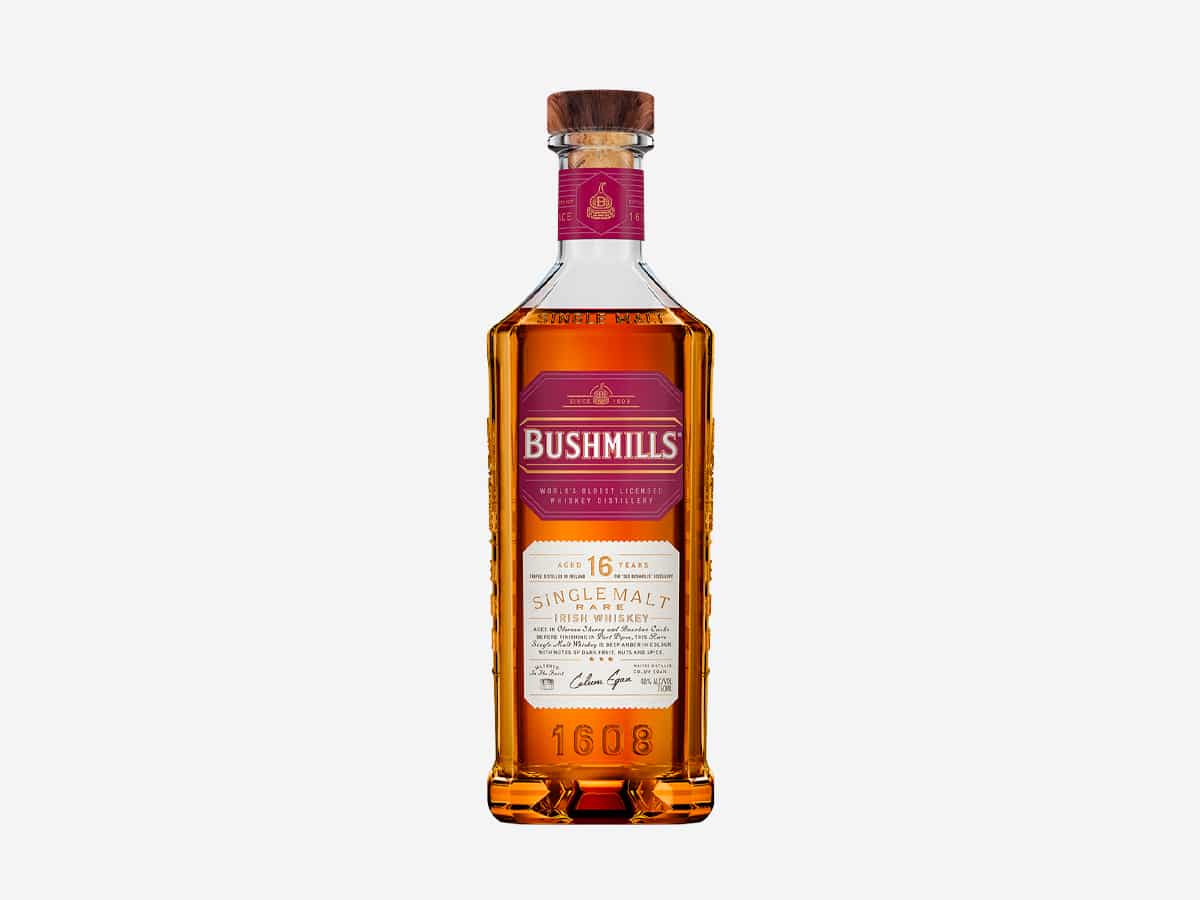 Bushmills 16 Year
Already one of Ireland's best whiskey makers, Bushmills made a great thing even greater with this acclaimed 16-year-old single malt. It spends approximately 15 years inside a combination of Oloroso Sherry and bourbon-seasoned casks before getting finished off in large port wine barrels. Sip it neat or with a small ice cube to behold a glorious flavour profile of rich fruit, nuts, and spice.
Cierto Tequila Private Collection Añejo
Cierto's Private Collection Añejo is an absolute masterpiece of craftsmanship, hence the countless points and awards. This blend of rare añejos spends 18 months in French Limousin oak to superb results, flowing over the palate in smooth but complex waves of coffee, chocolate, and caramel. Think you know your tequila? Think again!
Buy Cierto Tequila Private Collection Añejo at Reserve Bar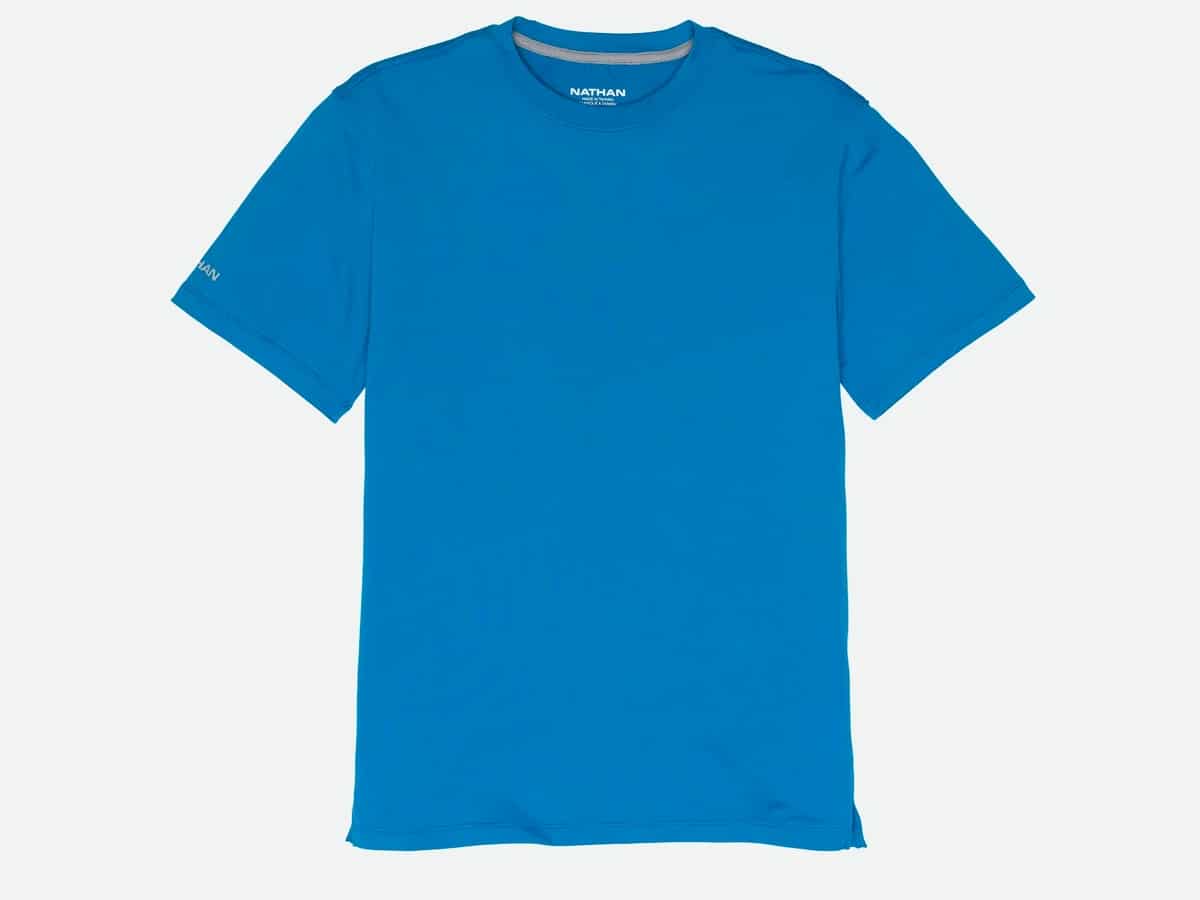 Men's Dash Short Sleeve Shirt 2.0
From the experts at Nathan Sports comes the ultimate athletic tee, better known as the Men's Dash Short Sleeve Shirt 2.0. Crafted from no-cling fabric with patented TriDry technology and four-way stretch, the shirt is moisture-wicking, soft, comfortable, and breathable with built-in UPF 50+ protection.
Buy Men's Dash Short Sleeve Shirt 2.0
Things to Consider for Father's Day Gifts
If you are looking to make Father's Day extra special this year, there are a number of key considerations you need to keep front of mind. While it would be great to shower Dad with gifts all year round, we understand that certain surprises are best left for special occasions. Here is what you need to think about when buying gifts for Dad.
Price – The most important factor in your purchasing decision, the price will play a pivotal role in determining what gift Dad receives. We'd all love to drop a few thousand dollars on a new TV or car, but the reality is, not many people have the funds to make that happen. We recommend opting for a gift that lands in the $100-$200 mark, as that is the sweet spot for most brands. Obviously, you could go above or below this, but there's no need to bankrupt yourself in the process.
Availability – Timing is everything. With Father's Day arriving on the third Sunday of June, it's important you get your gifts in early. With shipping delays still wreaking havoc on the international market, make sure you're in the purchasing mood at least one week out from Father's Day. This way, you can be sure the gift Dad receives actually comes on time.
Interests – Is Dad a golfer? Looking for gifts for tech dads? When it comes to buying a present that Dad will actually enjoy, it's worth getting the rundown on his hobbies. You might find that he's been harbouring secret plans to improve his short game, learn to paint or just take some time off.
How Man of Many Chose the Best Father's Day Gifts
When it comes to our list of the best Father's Day gifts money can buy, it goes without saying, that expertise is key. The Man of Many team of expert reviewers and editors has over 10 years of experience selecting gifts and products across a variety of categories. While they had the chance to test many of the products on this list first-hand, the team has also turned to the wider public for their overall ratings. In addition to their own opinions, they take into account reviews via official websites, Google and Facebook. They then collate the information together and measure the best Father's Day gifts via price, reader ratings and commercial availability.
You'll also like:
Father's Day Gift FAQs
What is the most popular gift on Father's Day?
According to recent data from MarketWatch, the most popular Father's Day gifts are clothes, accounting for a total of USD$1.8 billion in consumer spending. This was closely followed by gift cards and certificates, along with electric gadgets, such as a tablet or GPS.
When is Father's Day in the United States?
Father's Day is currently celebrated in the United States annually on the third Sunday in June. For 2023, Father's Day takes place on Sunday June 18.
---
Featured Video from Man of Many