Let's give it up for all the great dads out there! They work hard, they play hard, and they still find time to throw a little nurture your way. How much time? Well, that usually depends on whether or not there's a big game on TV. Nevertheless, on the 19th of June—aka Father's Day in the USA—you can throw some of that love and nurture right back at him. We have you covered with the following Gift Guide. Dedicated to Dad, it features the latest and greatest products from the respective worlds of tech, apparel, grooming, fitness, and more. Giddy up!
Related: When is Father's Day in Australia? – Time & Date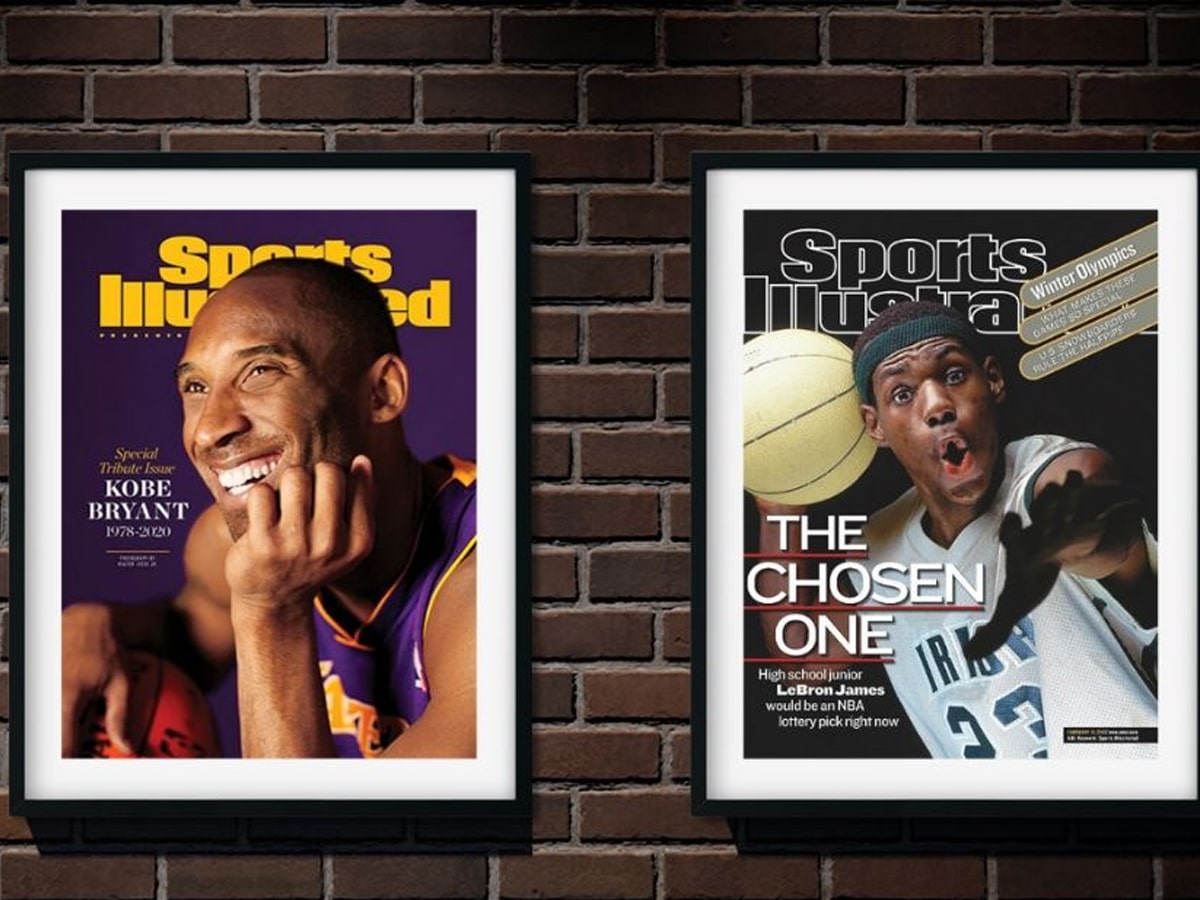 Fine Art America Sports Illustrated Covers Wall Art
In partnership with Fine Art America
Call it a hunch but we think your dad probably likes sports and may even have himself a man cave. Should that be the case, here's an easy way to bolster his passion and his decor alike. It comes to us from Fine Art America—the world's largest art marketplace and print-on-demand tech company—and turns iconic Sports Illustrated covers into signature works of art.
To peruse Fine Art America's curated selection is to traverse the annals of sports history, touching down on a number of truly seminal moments. From the Boston Red Sox's 2004 championship season to Mike Tyson's historic 91-second knockout and more, it's all brought to life through the power of stunning photography and timeless cover design.
Choose between over 3600 covers along with a variety of print styles and let Fine Art America take care of the rest. They'll print the work to order and ship it straight to your door in a "ready-to-hang" format. Giving Dad a gift he'll love doesn't get any easier than this.
Fine Art America Vintage Car Photography
In partnership with Fine Art America
Classic cars are works of art unto themselves and you don't need to get behind the wheel to know it. That brings us to Fine Art America's ample supply of vintage car photographs, which capture legendary vehicles from multiple angles and render maximum impressions out of every spare detail. As you may soon discover, even the hood emblem of a Porsche 1600 or the front grille of a 1954 Ferrari Europa 250 GT emanates with its own aesthetic qualities.
Copious selection is the name of the game over at Fine Art America and they don't disappoint in this department. In addition to vintage car-themed photographs, the marketplace offers mugs, puzzles, throw pillows, stickers, notebooks, yoga mats, blankets, beach towels, and more. No matter where you land, the check-out process is a breeze and so too is the delivery. All that's left for you to do is give your car-loving dad a gift straight out of his wheelhouse.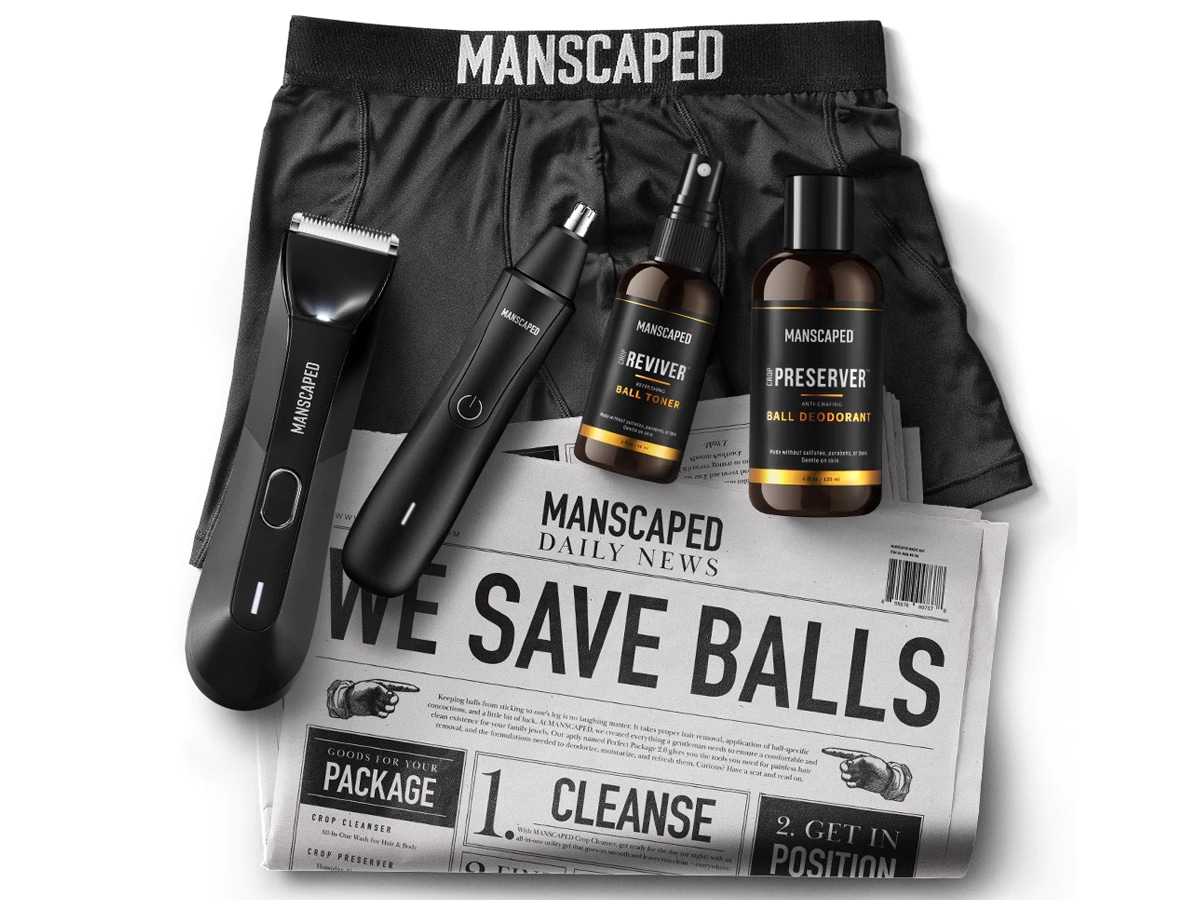 Manscaped Performance Package 4.0
In partnership with Manscaped
Our friends at Manscaped have the package that dads want most this Father's Day. Inside their fourth-generation Performance Package, one will find a slew of modern grooming essentials. That includes the waterproof Lawn Mower 4.0 Trimmer, which uses Advanced SkinSafe Technology and a cutting-edge ceramic blade to deliver a safe and smooth shave either at home or on the road. Also featured is the mighty Weed Whacker, a nose and ear hair trimmer that similarly prevents accidents by way of proprietary SkinSafe Technology.
Manscaped seals the deal (and protects the goods) with optimal liquid formulations like the Crop Preserver ball deodorant and Crop Reviver ball toner. The brand will also throw in two complimentary gifts: anti-chafing boxers and an acclaimed Shed Travel Bag. Act now and you'll get 20% off plus free shipping. Dad's balls will thank you and so will the rest of him!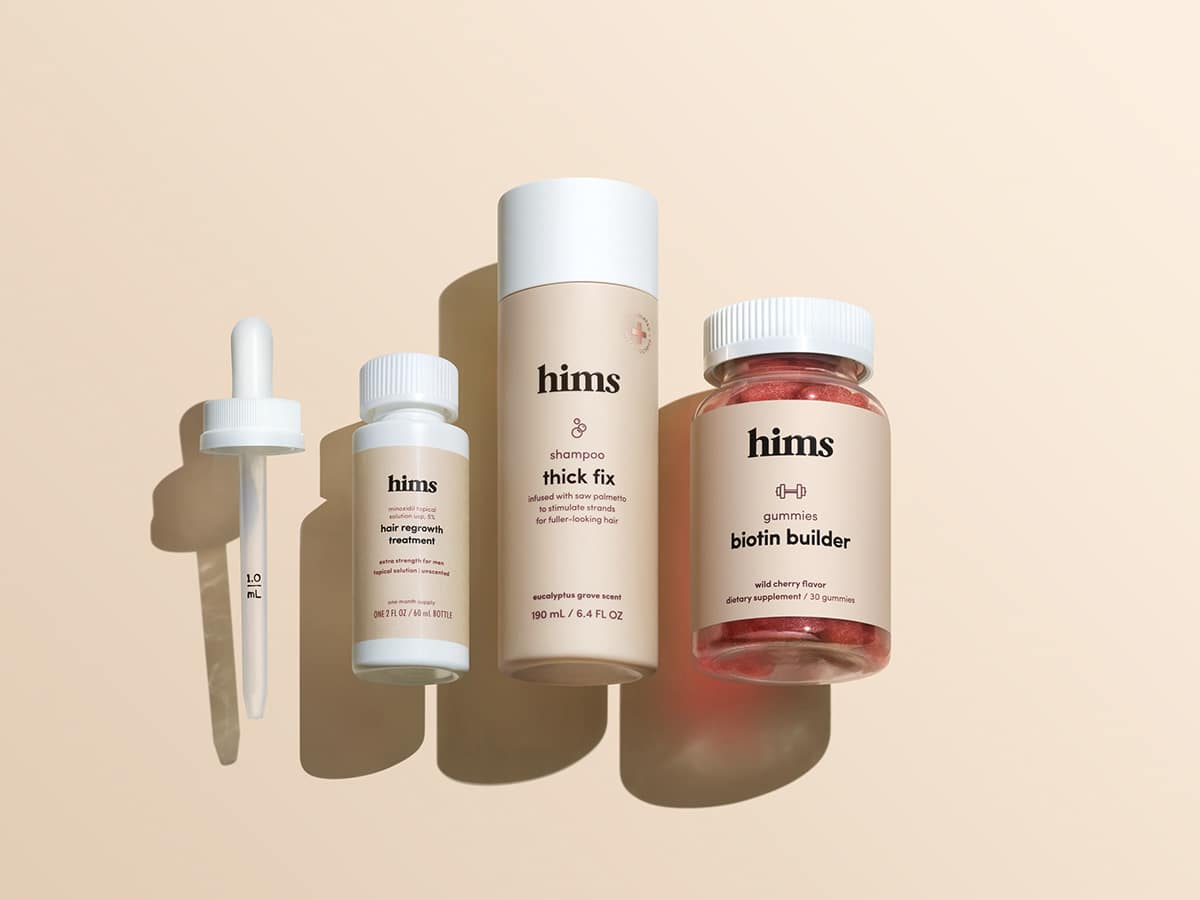 HIMS – The Non Prescription Hair Loss Kit
In partnership with HIMS
Would your dad like to stop losing his hair, regrow hair he's already lost and ensure the hair he currently has always looks its best? The team at HIMS can help. They know the anguish hair loss can cause, which is why they developed this hair kit to help keep your dad's follicles firmly in place, while coaxing back those that are dearly departed.
The package includes three key allies in the fight against a receding hairline. First, minoxidil drops which can help to promote hair growth by shedding old hairs and replacing them with new ones when applied once daily. Second, a thickening shampoo that uses saw palmetto to cleanse buildup, unblock follicles and stimulate strands delivering thicker-looking hair if used for just one minute per day. And finally, the kit features gummies containing Biotin (also known as vitamin B7), which has been proven to strengthen hair and nails, while also promoting healthy skin.
The power of these three hair-helping heroes combined equals the best over-the-counter hair solutions your dad can get.After trying this kit if he wants to get even better results he can always level up to prescription strength Finasteride/Topical Finasteride which Hims also offers.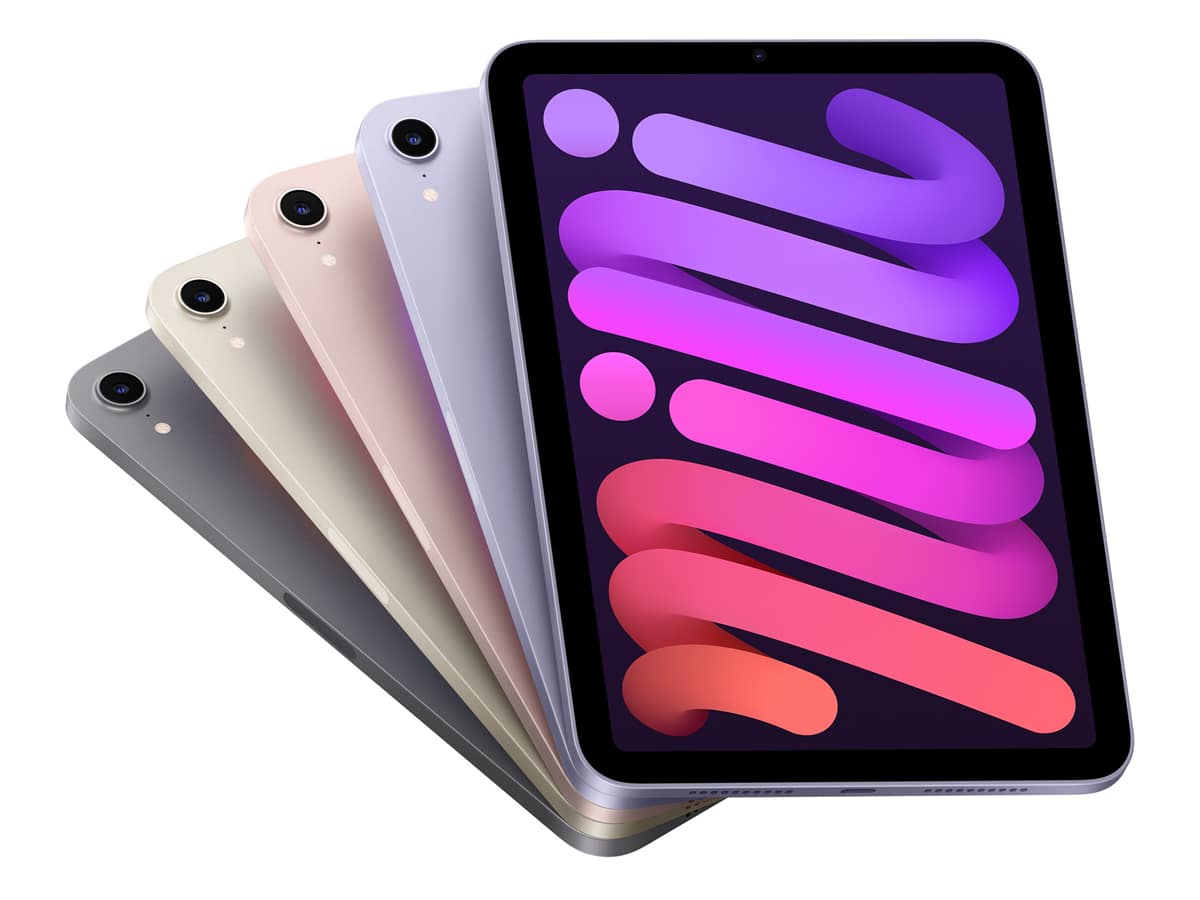 Apple iPad Air
Ultra-sleek and beautifully lightweight, Apple's new iPad Air is your gateway to entertainment, fitness apps, browsing, games, and so much more. It runs on the 5G network and features a liquid retina display and 12MP front camera, amongst other things. Choose between a variety of colours.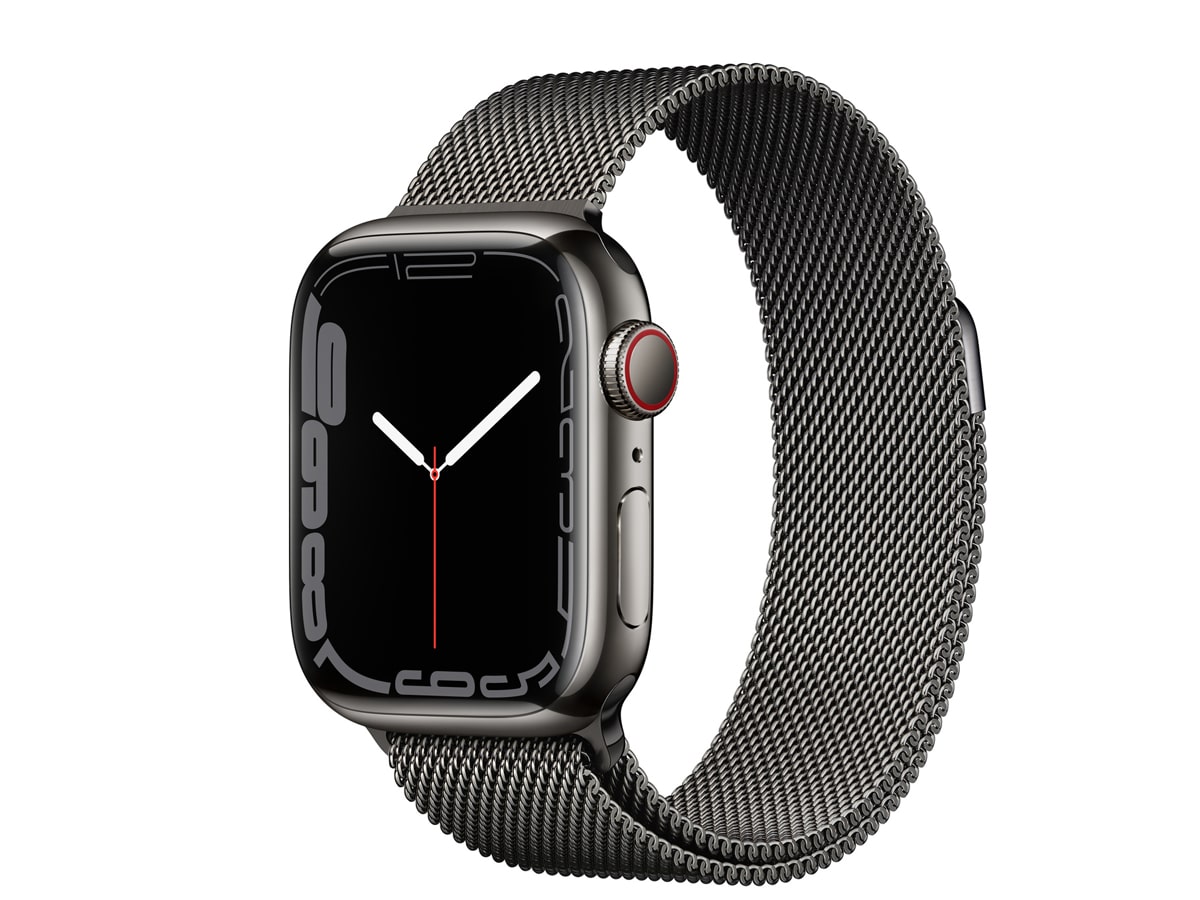 Apple Watch Series 7
Can you believe the iconic Apple Watch is now its seventh generation?! Once considered a risky venture, this trailblazing wristwear kicked off an entire industry of similar fare. But don't settle for imitators when you can score the real thing, which is bigger, better, and longer-lasting than ever before.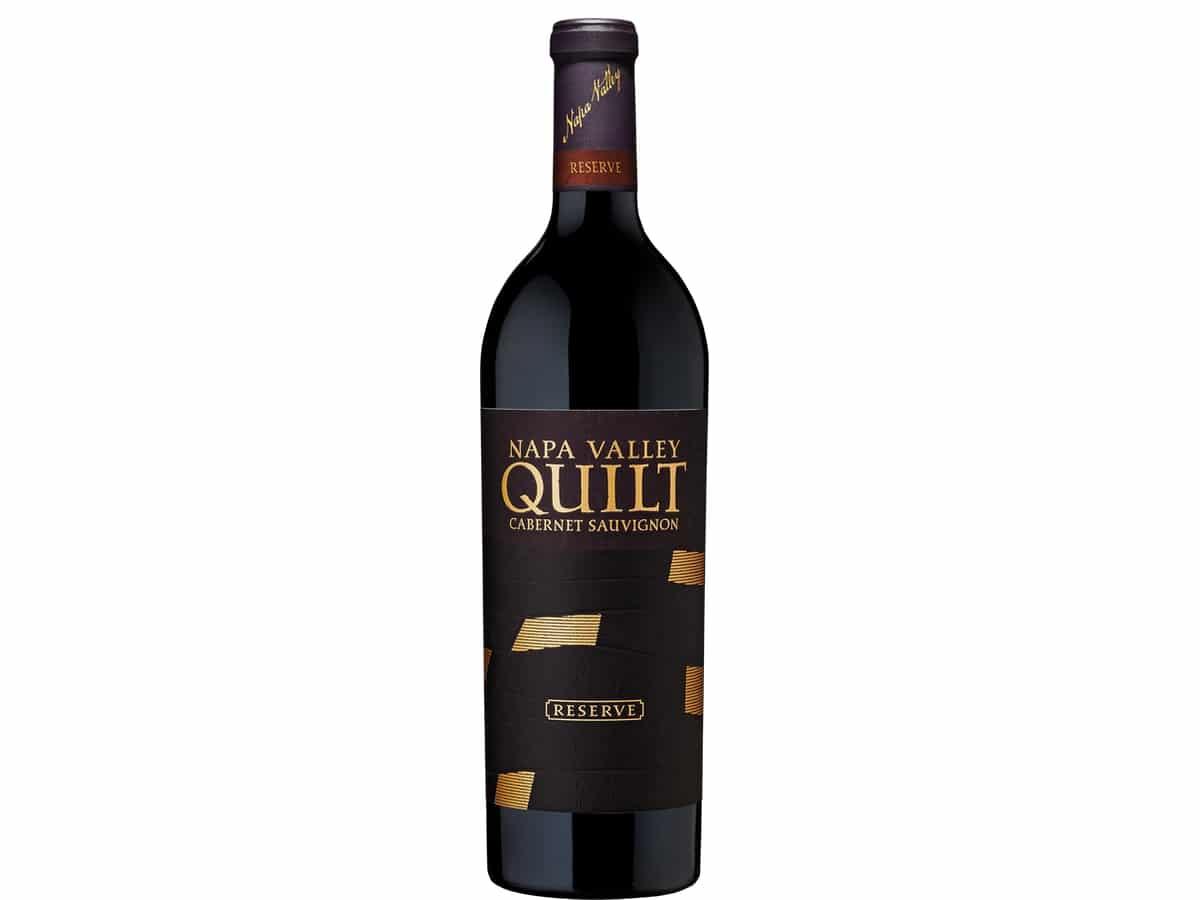 Napa Valley Quilt Cabernet Sauvignon Reserve
If your dad loves his vino, then he'll love this full-bodied cab from Napa Valley's Quilt Wines. Bold and complex, it balances dense notes of blackberry jam, dark currant, and toasted hazelnut with hints of cardamom and dark chocolate. Pair it with a premium rib-eye or medium-rare sirloin for the ultimate epicurean experience.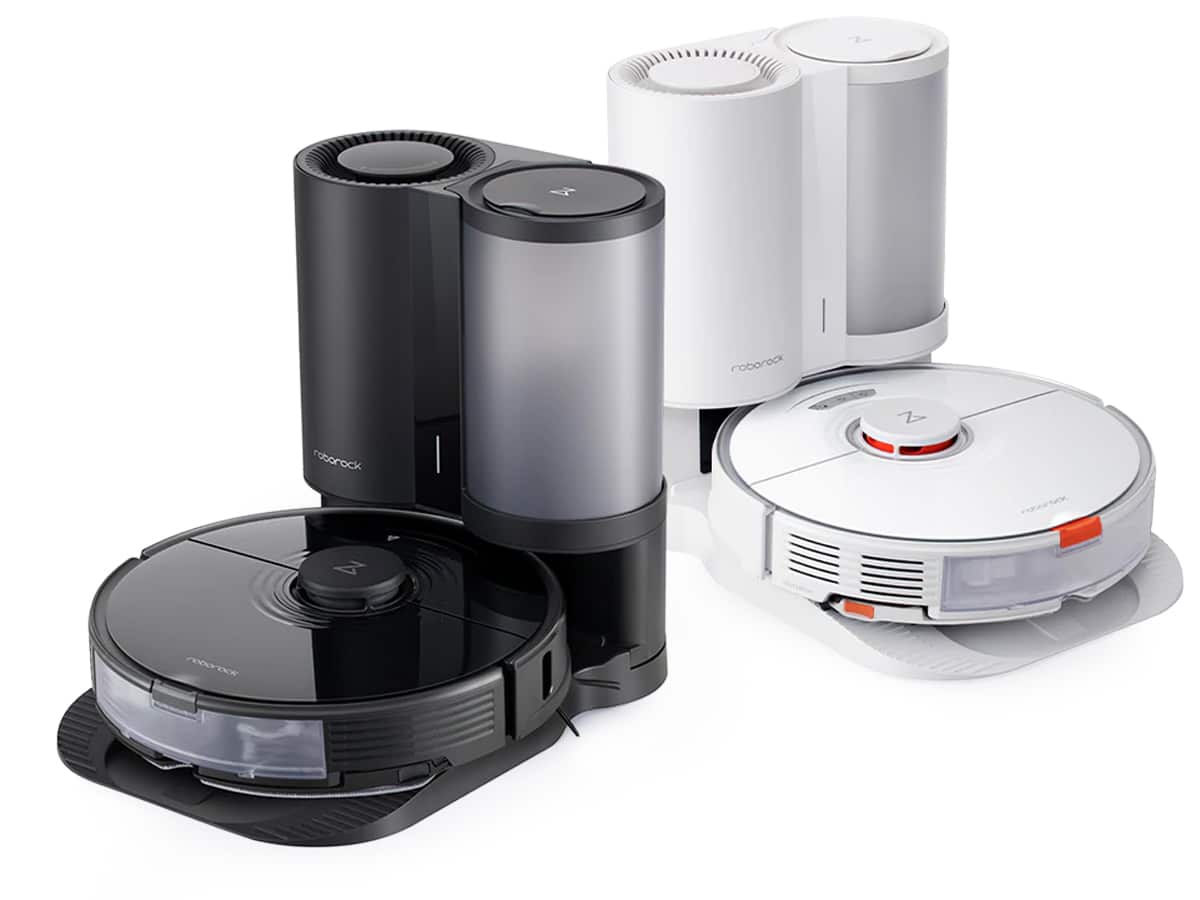 Roborock S7
The gift of fewer chores is one that no modern man would refuse. With a Roborock S7 robot vacuum at Dad's disposal, there's more time for him to do the things he loves. Not only does it pick up dust and debris with powerful precision, but its sonic mopping technology scrubs floors up to 3,000 times per minute.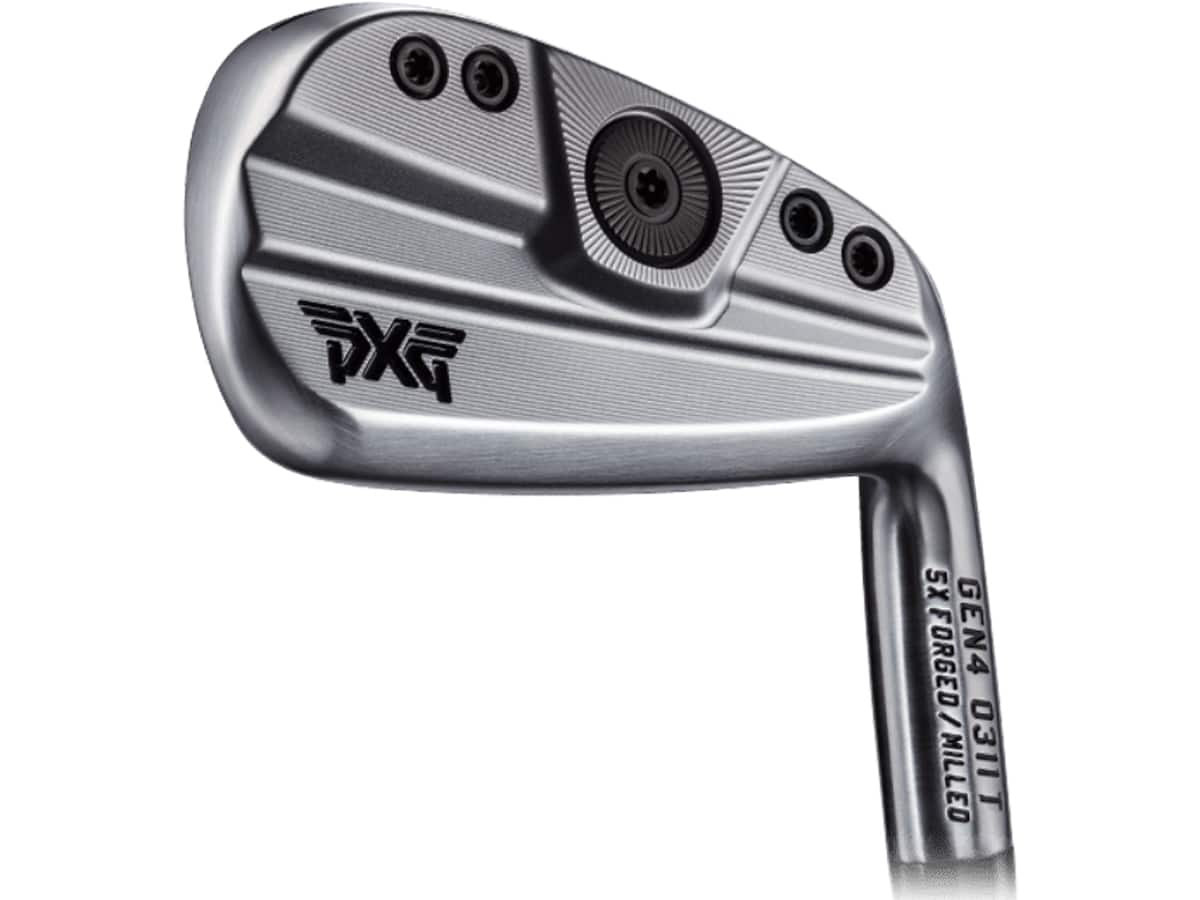 PXG GEN4 Irons
When only the perfect swing will suffice, accept nothing less than PXG's flagship GEN4 irons. Each one has been carefully optimized to deliver greater ball speed, more distance, improved forgiveness, and more.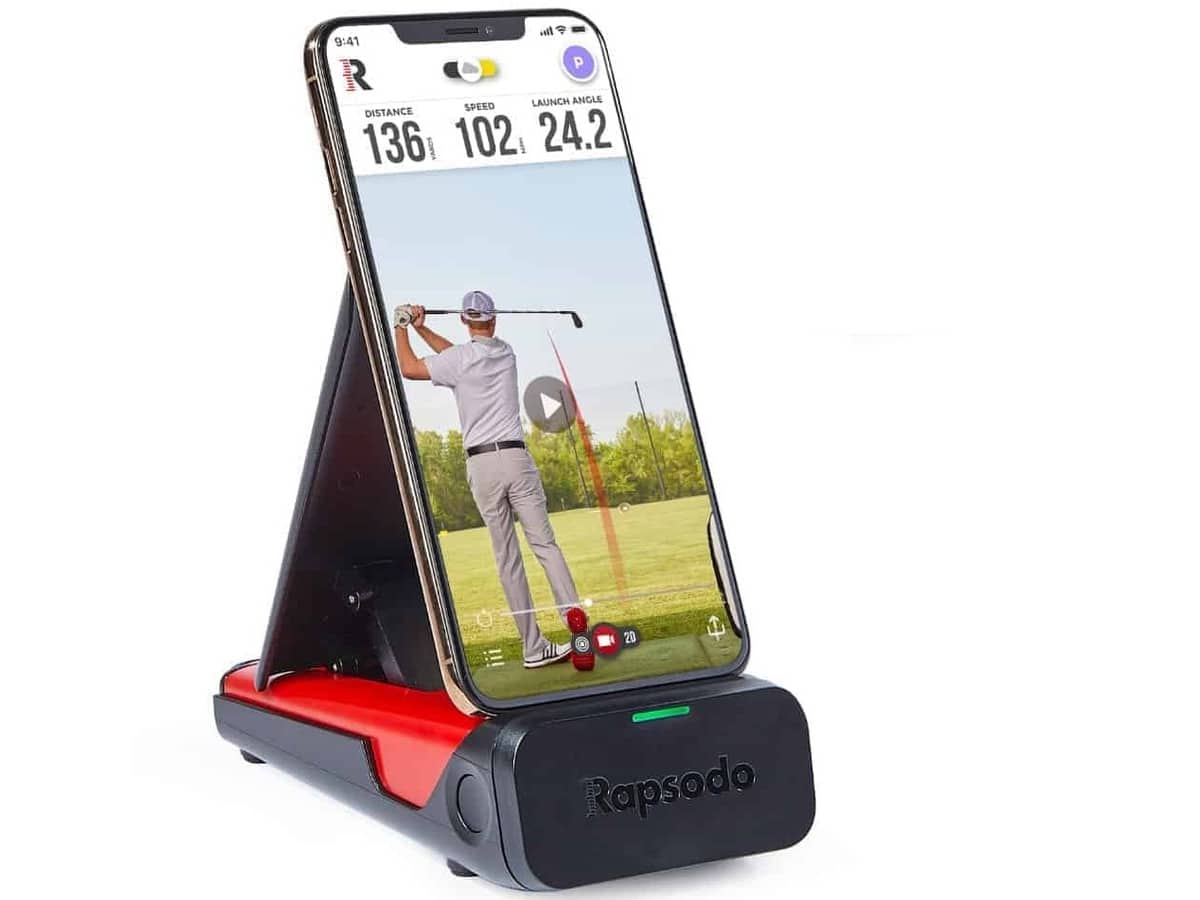 Rapsodo Mobile Launch Monitor
Turn your iOS smartphone into a portable launch monitor by way of this glorious product and its adjoining technology. It provides a physical platform for the phone along with an advanced app, which offers video playback and vital data such as shot distance, ball speed, and launch direction. The best part? It actually works!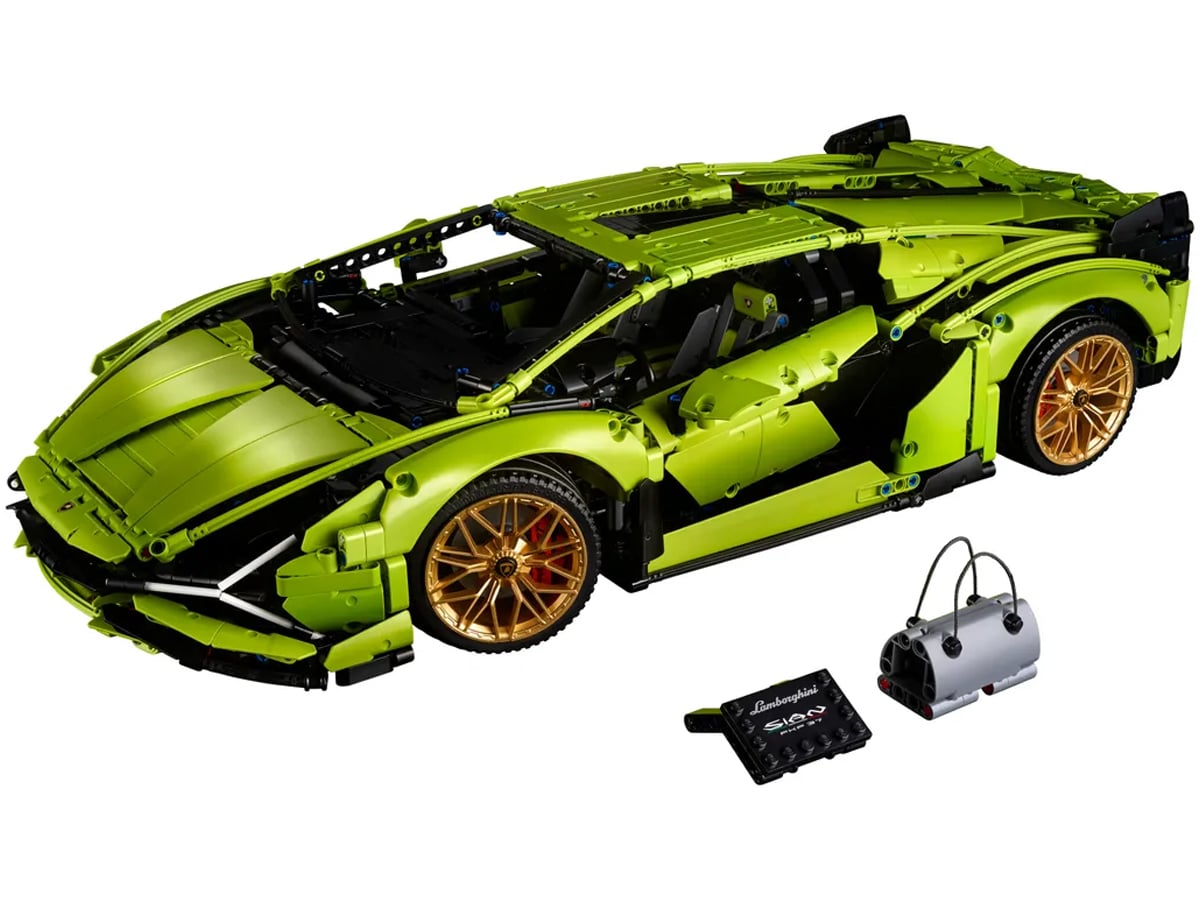 Lego Lamborgini
"Dad, I got you a sweet Lambo for Father's Day," you say as you hand him this luxurious LEGO set. If he's a consummate hobbyist with a vehicular passion, he'll like the joke and adore the car itself, which runs on batteries and features all kinds of authentic detailing.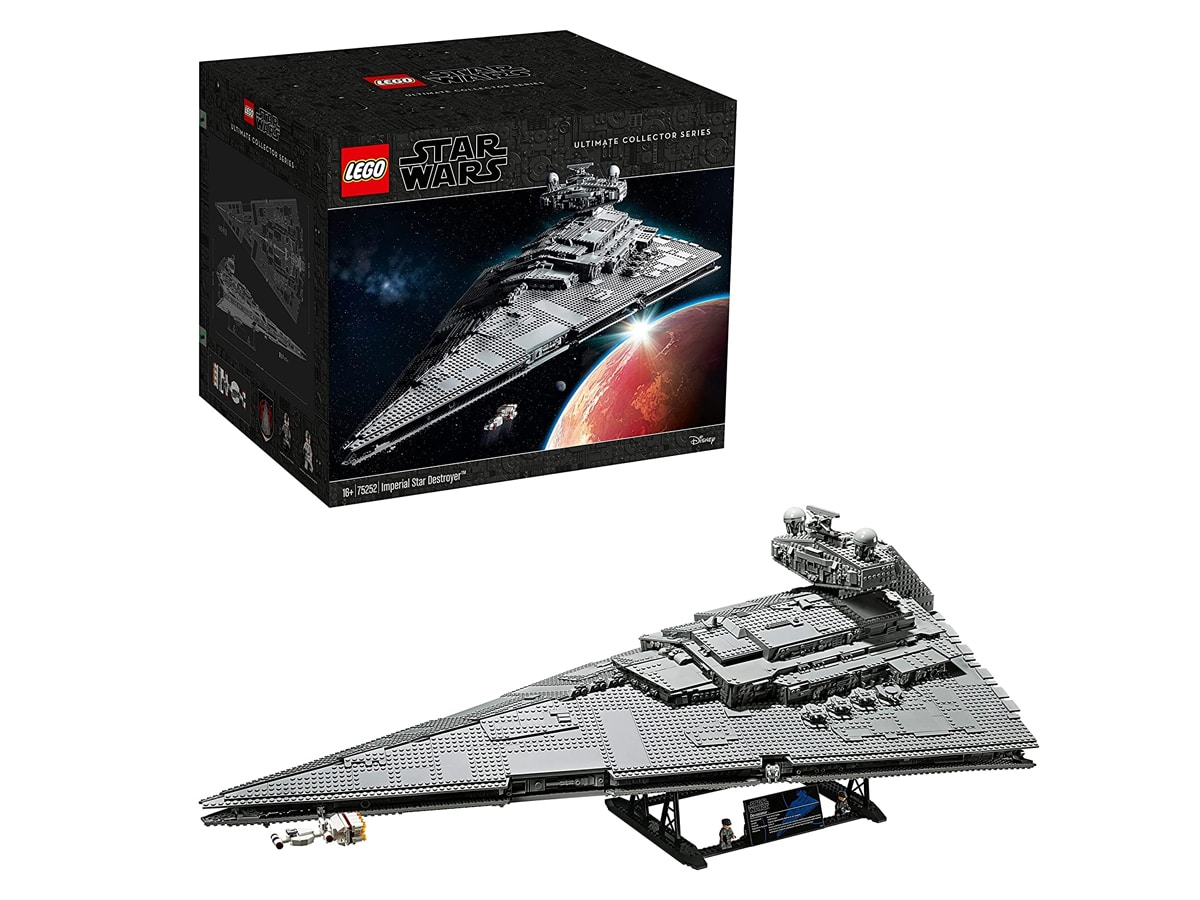 Lego Star Destroyer
Your Star Wars-loving Dad will gasp with pure delight when he unwraps this ridiculously authentic replica of the Imperial Star Destroyer. It consists of over 4700 pieces and doubles as a work of art upon completion. May the force be with him!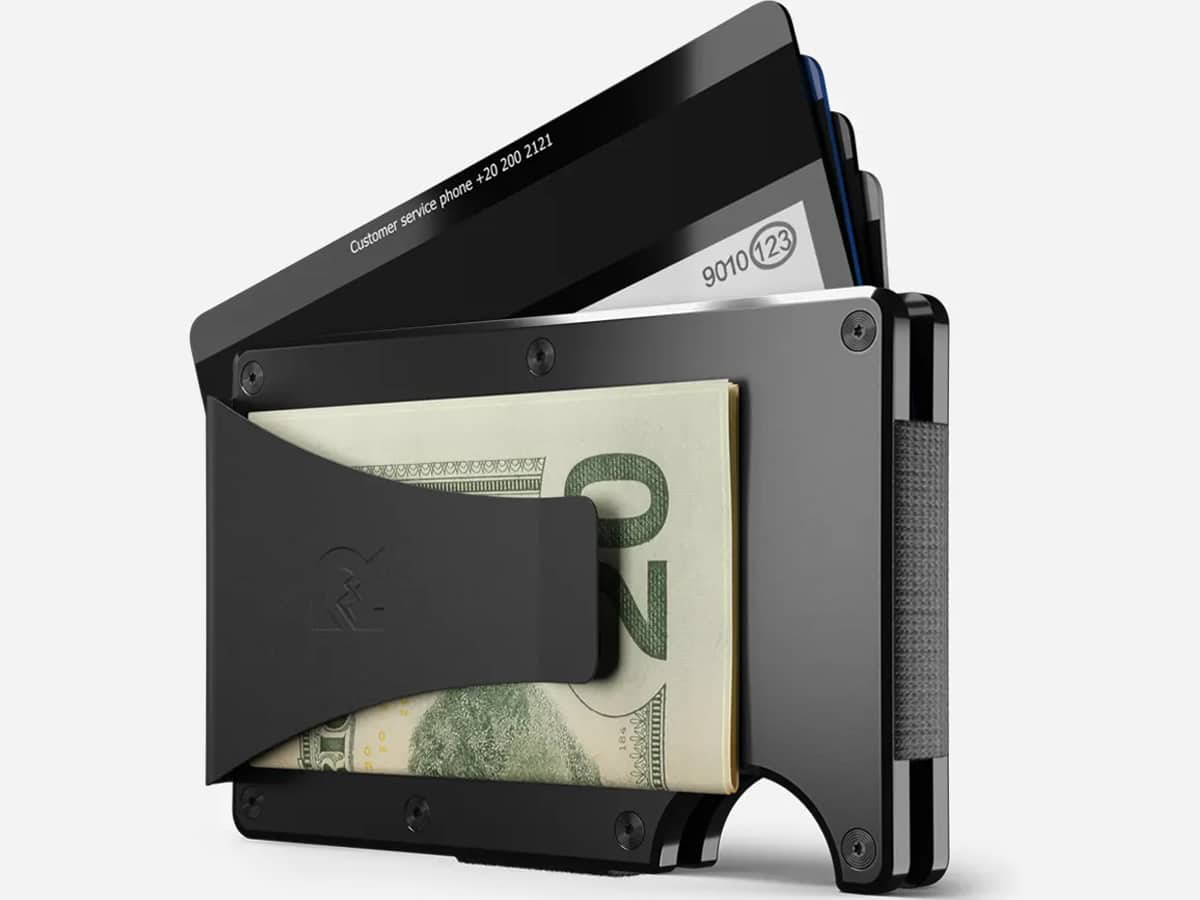 Ridge Wallet
The mighty Ridge Wallet reimagines essential EDC by way of its superior construction and ultra-slim design. Choose between a variety of materials and styles and give Dad an accessory that'll last a lifetime.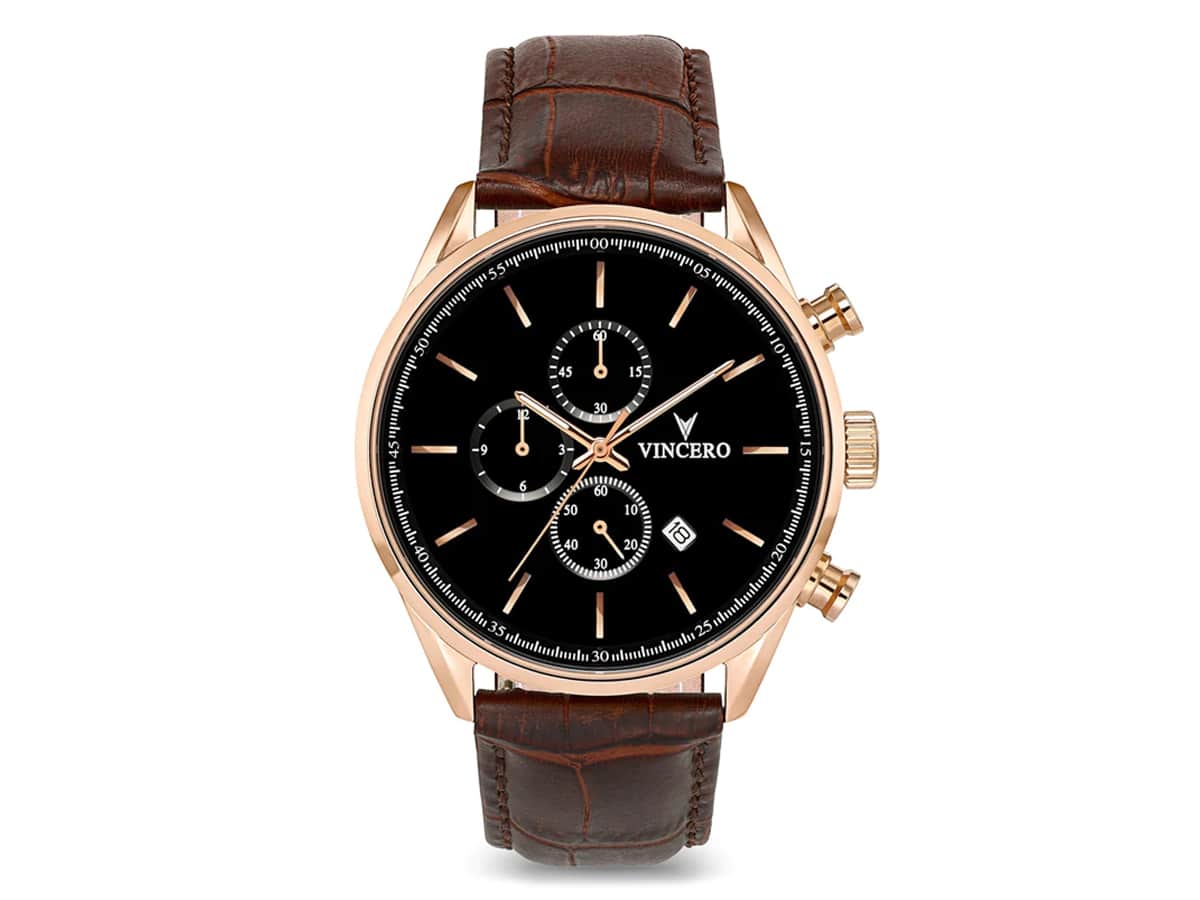 Vincero Chrono S
Punching well above its price tag, Vincero's Chrono S delivers prime performance and elegant design for a fraction of the standard cost. This version comes in rose gold and measures 43mm in diameter, with a classic dial layout and signature brand detailing on the case-back.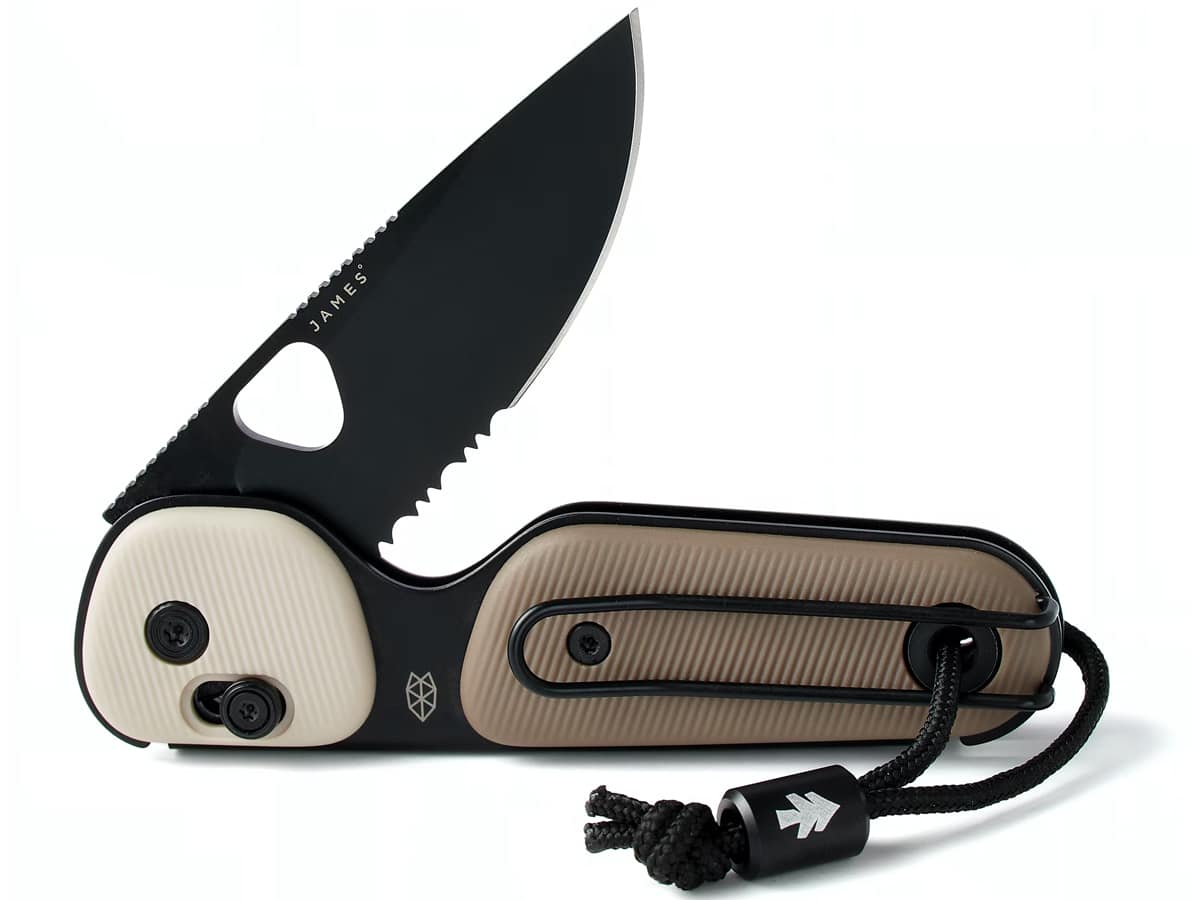 The James Brand x Huckberry The Redstone Pocket Knife
The James Brand and Huckberry teamed up for this featherweight pocket knife, available exclusively through the adventure-based retailer. Features include a one-piece chassis, slide-lock design for one-handed use, corrosion-resistant blade of Sandvik 12C27 stainless steel, bent-wire clip, sturdy grip, and more.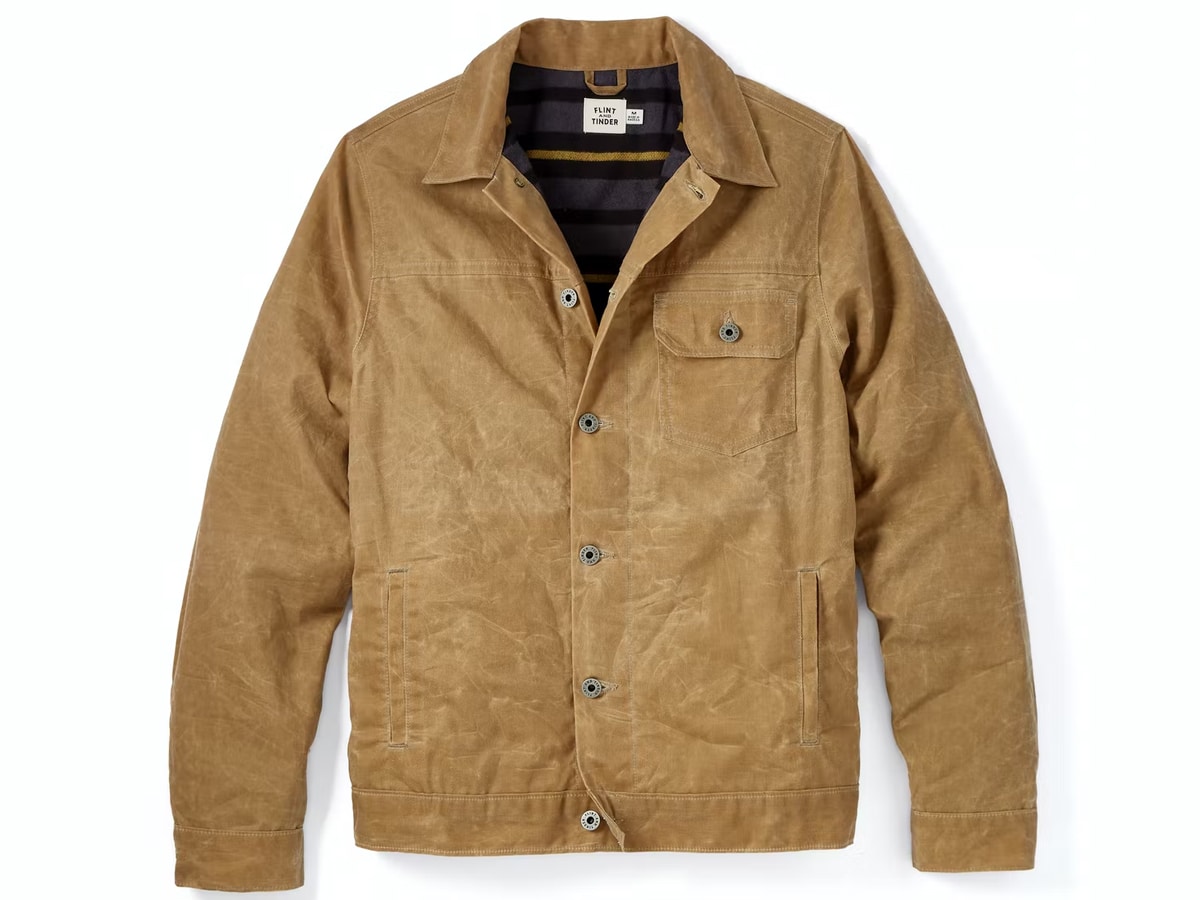 Flint and Tinder Flannel-Lined Waxed Trucker Jacket
Ready for pretty much anything, this weather-resistant jacket features waxed sailcloth on both sides along with cozy blanket lining. It's cut, sewn, and finished in Los Angeles and equipped with authentic trucker jacket detailing.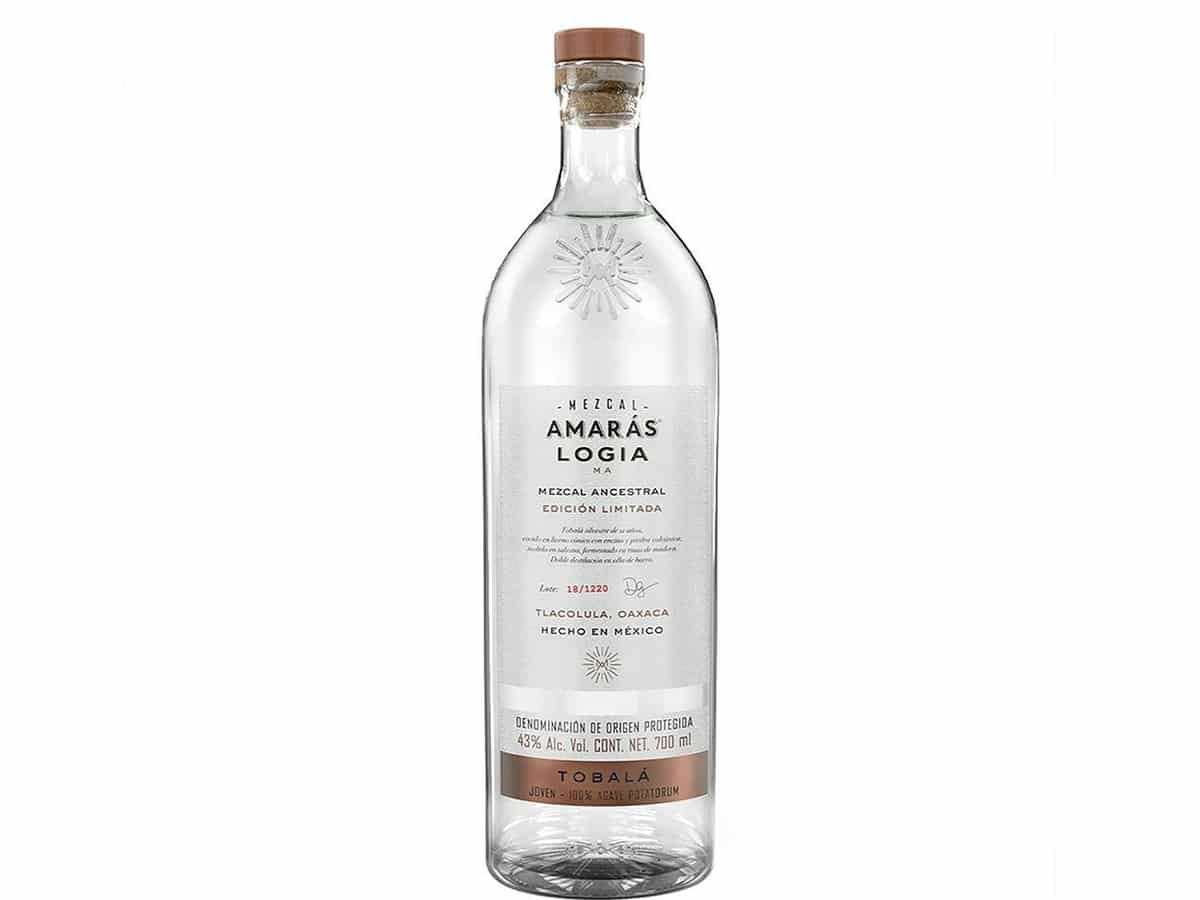 Mezcal Amarás Logia Tobalá
We just tried this limited edition mezcal for ourselves and can't recommend it highly enough. Crafted from 12-year-old wild agave and distilled in clay pots, it brings forth a bounty of exquisite flavors, including fig, flower, ripe mango, and hints of sweet smoke.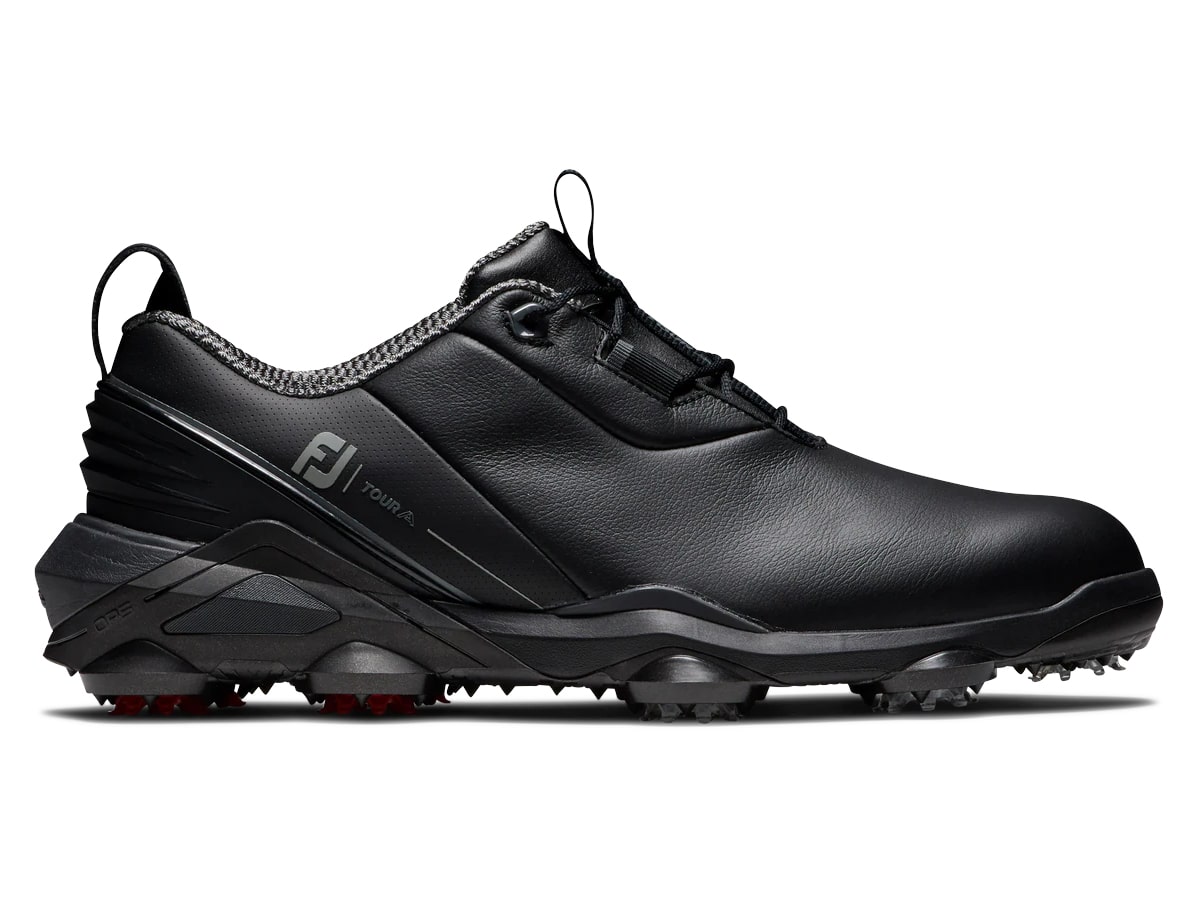 FootJoy Tour Alpha Golf Shoes
Your dad doesn't have golf shoes until he has these high-performance stunners from FootJoy. Thanks to a proprietary Optimized Performance Stabilizer system (OPS), they deliver unparalleled stability no matter what the course terrain. Pair that with ChromoSkin Waterproof Leather construction, OrthoLite FitBeds, and a stylish design, and you get the best of all worlds.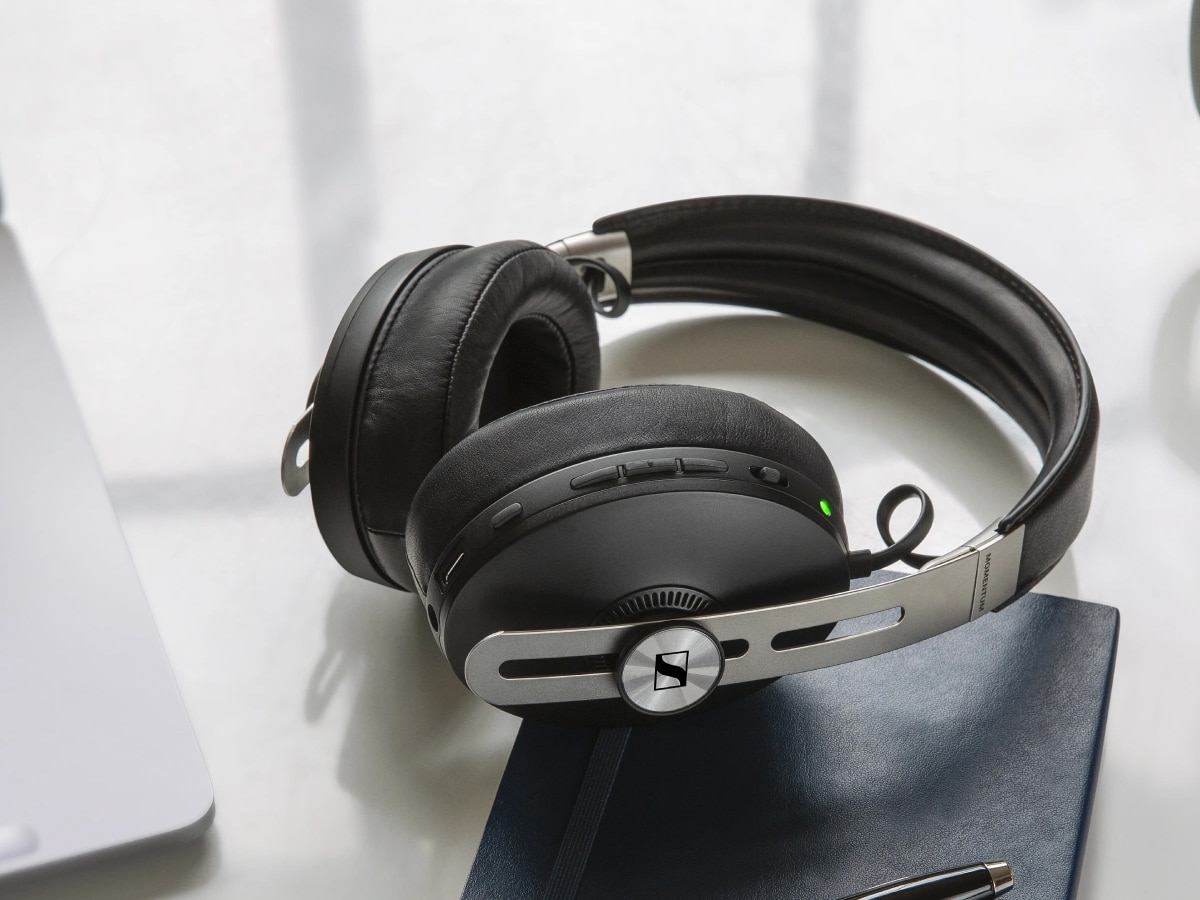 Sennheiser Momentum 3 Wireless
Audio brand Sennheiser are absolute masters of wireless sound and the Momentum 3 headphones are here to prove it. Equal parts powerful, comfortable, optimal, and intuitive, they feature a three-button control interface, active noise cancellation, and other cutting-edge technologies.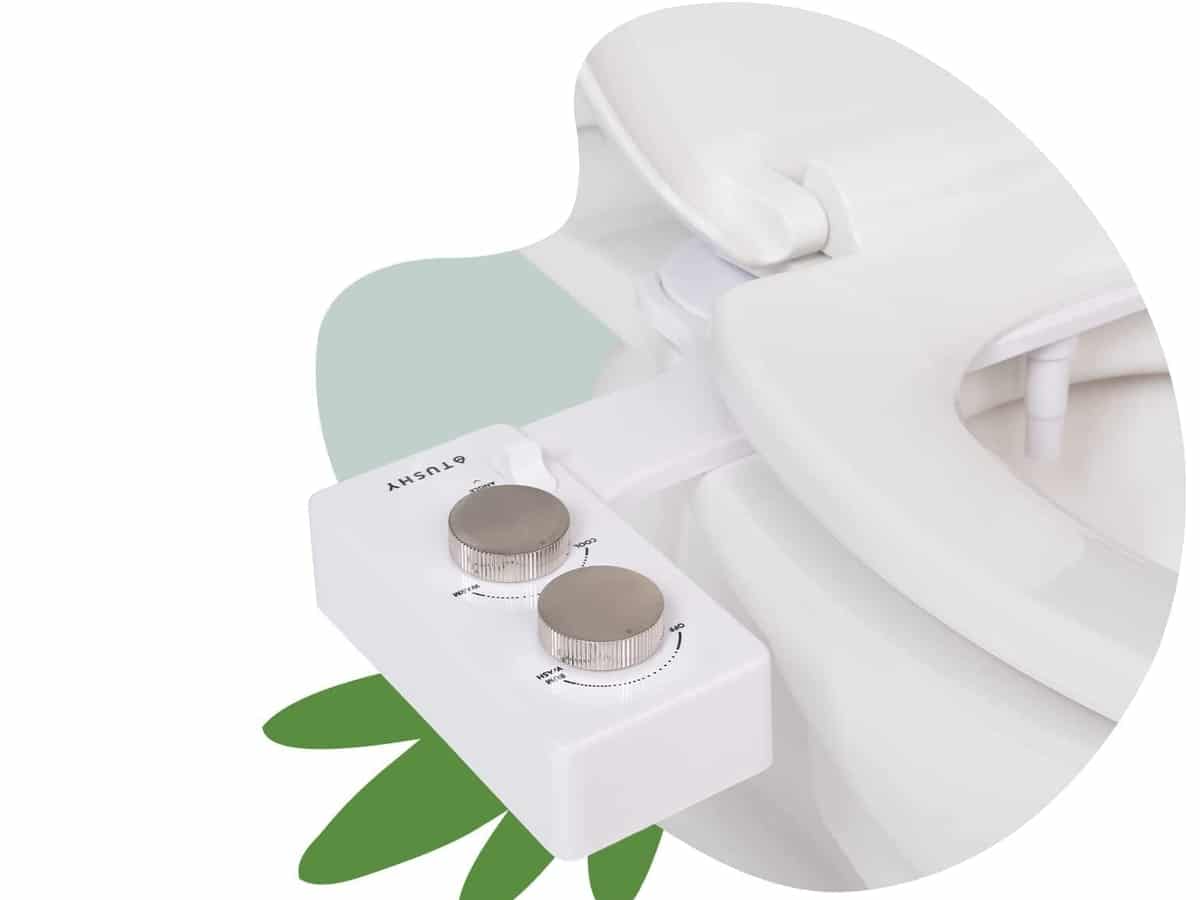 TUSHY Spa 3.0
An acclaimed and effective bidet for less than $150? Yes, please. Welcome to the greatest gift you probably didn't think of, which will put a huge smile on Dad's face and do wonders for his tushy (hence the name). It fits on virtually any toilet with adjustable seat fasteners and features temperature control, a self-cleaning nozzle, antimicrobial knobs, and more.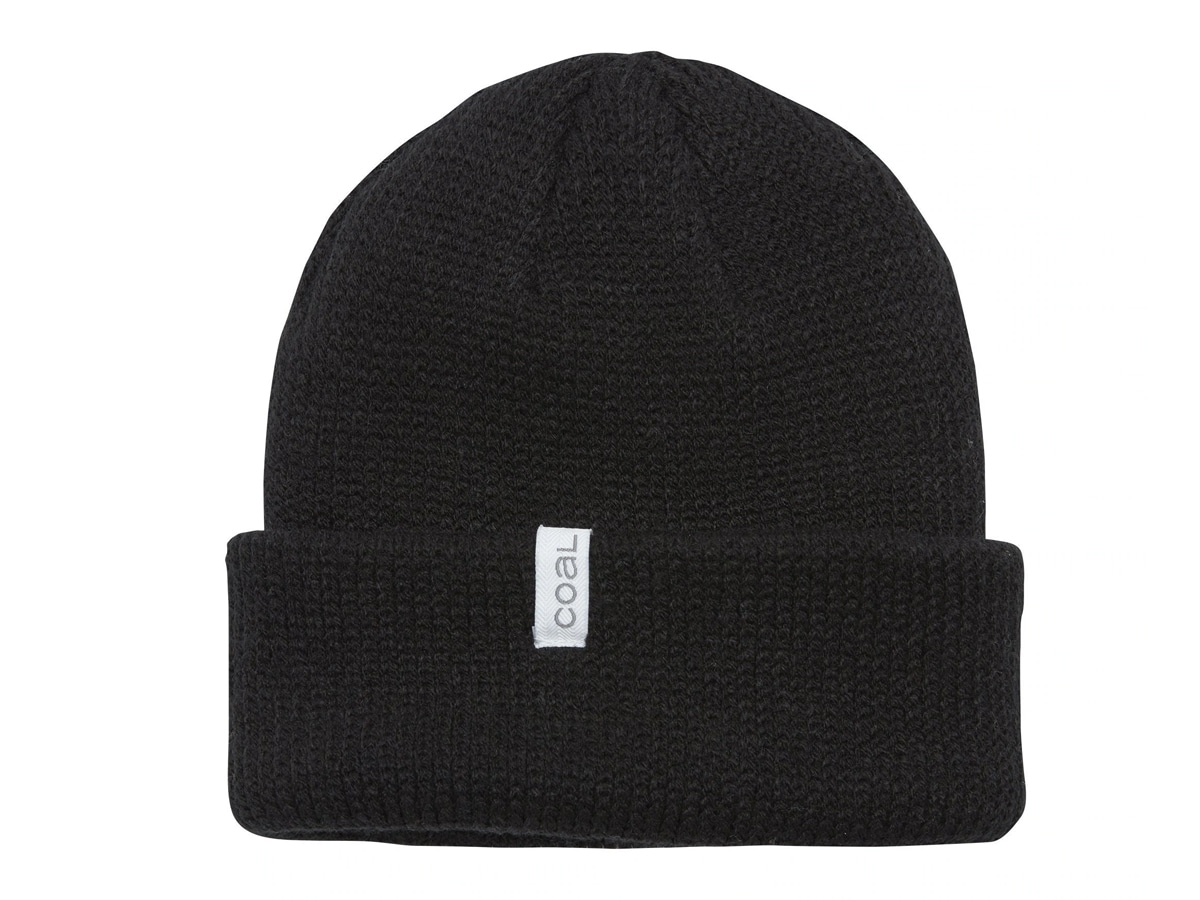 Coal Headwear The Frena Thick Knit Cuff Beanie
Looking cool whilst keeping you warm, this 100% acrylic beanie can be worn cuffed for a low profile or unrolled for a slouchy fit. It comes available in a wide variety of colours and patterns and features a woven brand label on the side.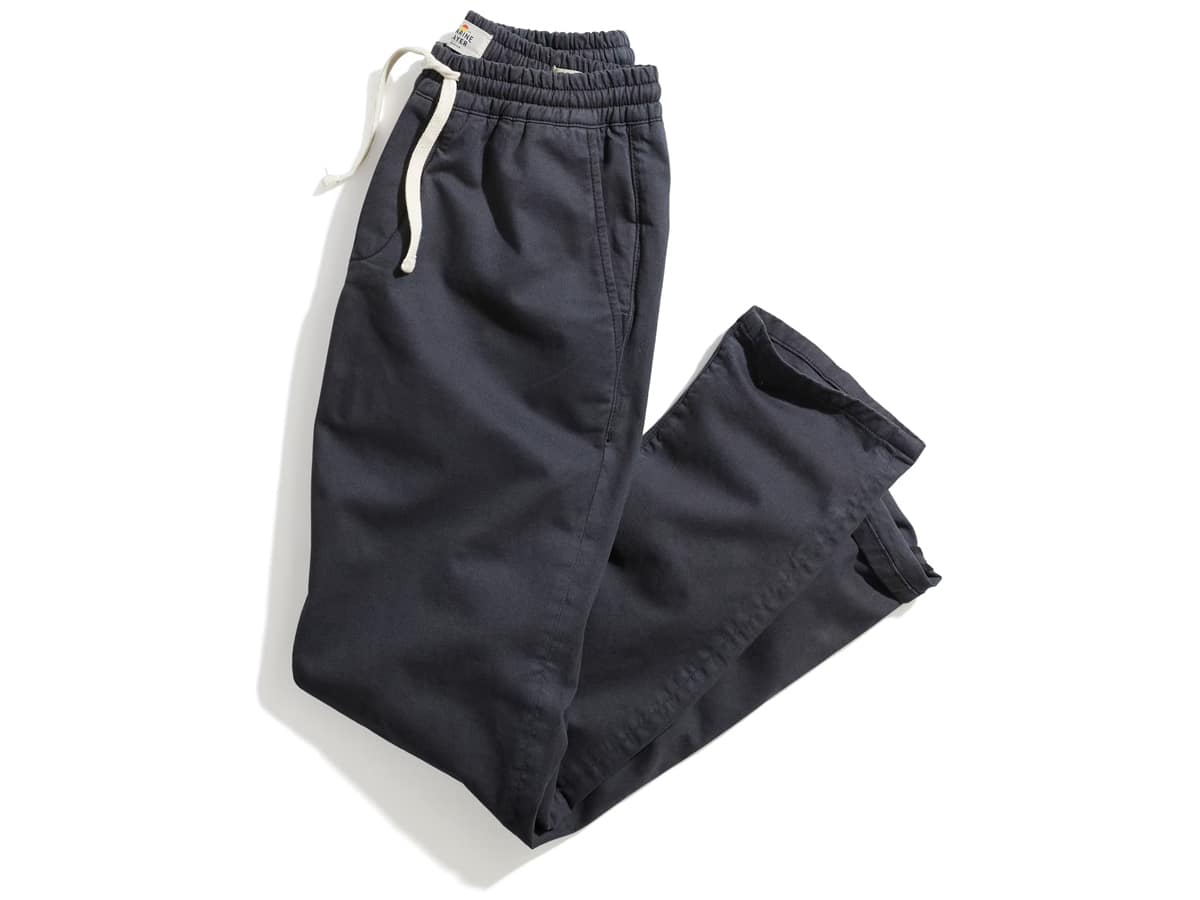 Marine Layer Saturday Pant
What do you get when you combine the style of a chino with the comfort of a modern jogger? These lightweight pants of cotton canvas, naturally. A favorite in the making, they're garment-dyed for extra softness and injected with a 2% touch of lycra stretch.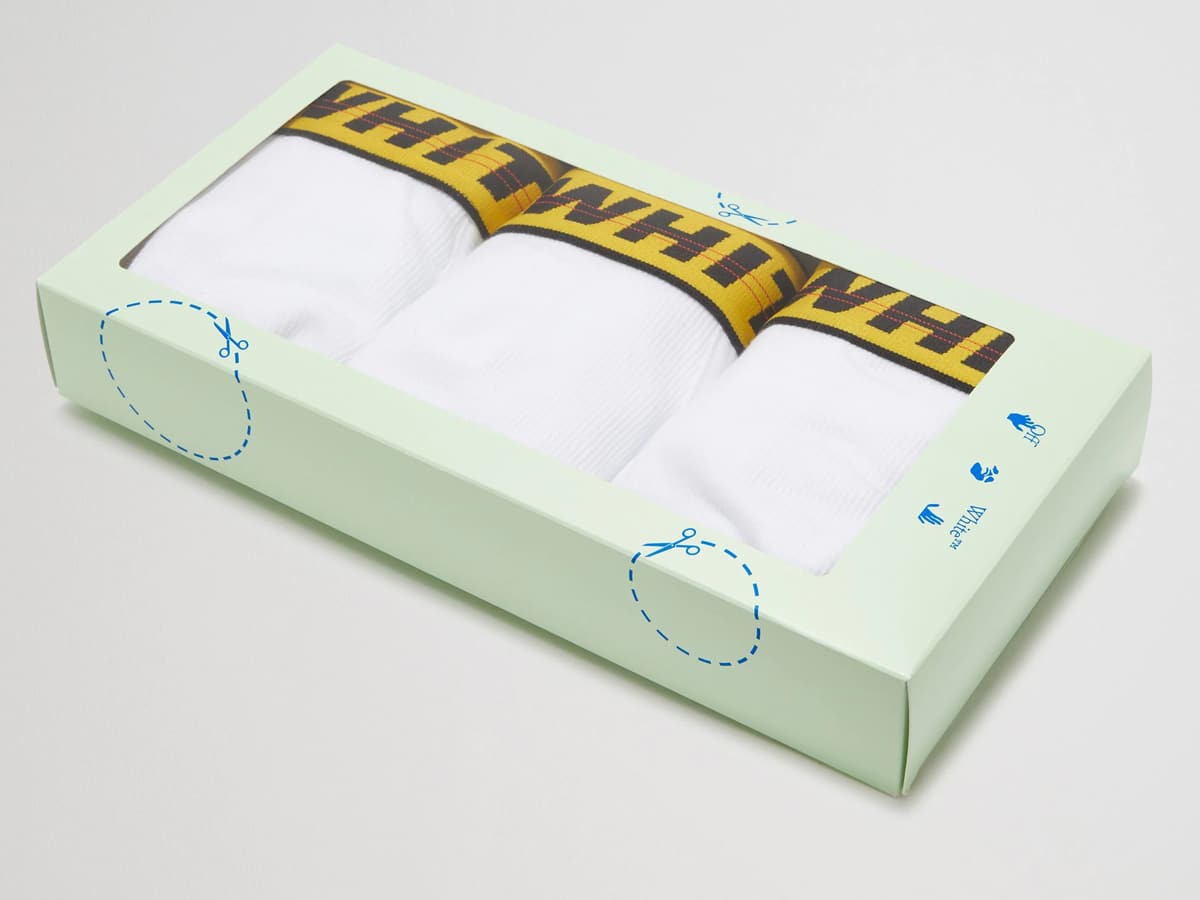 Off-White Classic Industrial Tripack Boxer
These industrial-strength boxers are crafted from cozy stretch cotton with a signature logo waistband. Get them in three per pack and accept no substitutes.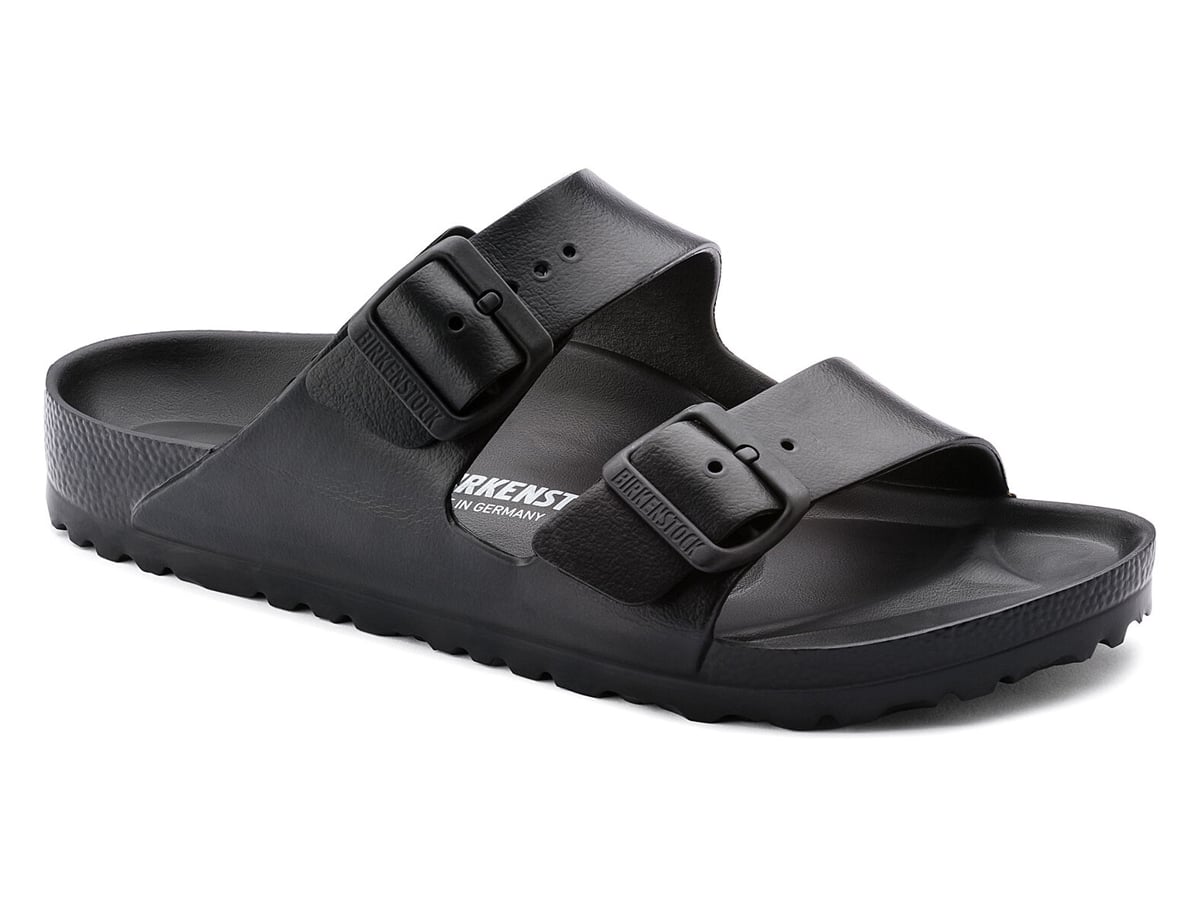 Birkenstock Arizona Essentials EVA Sandals
Made in Germany, Birkenstock's waterproof sandals are shock-absorbing, skin-friendly, and ultra-lightweight. Slip your feet into their anatomically-shaped EVA footbeds, adjust the signature straps, and go anywhere in classic comfort.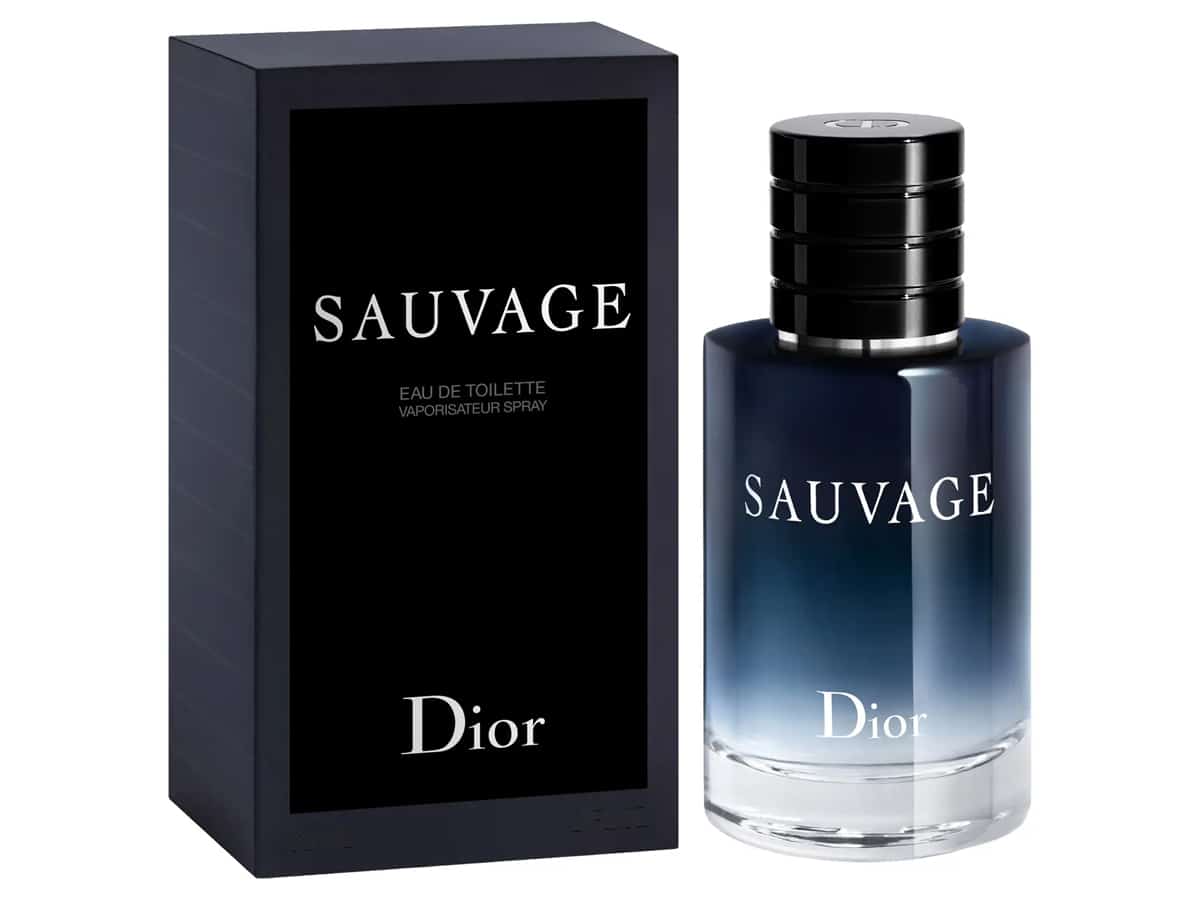 Dior Sauvage Eau De Toilette
Inspired by wide-open spaces and natural terrains, this lively fragrance is as raw and fresh as the very man who would sport it. Top notes of bergamot and a base of ambroxan impart a woody and wild essence, whilst middle notes of Sichuan pepper cultivate palpable spice.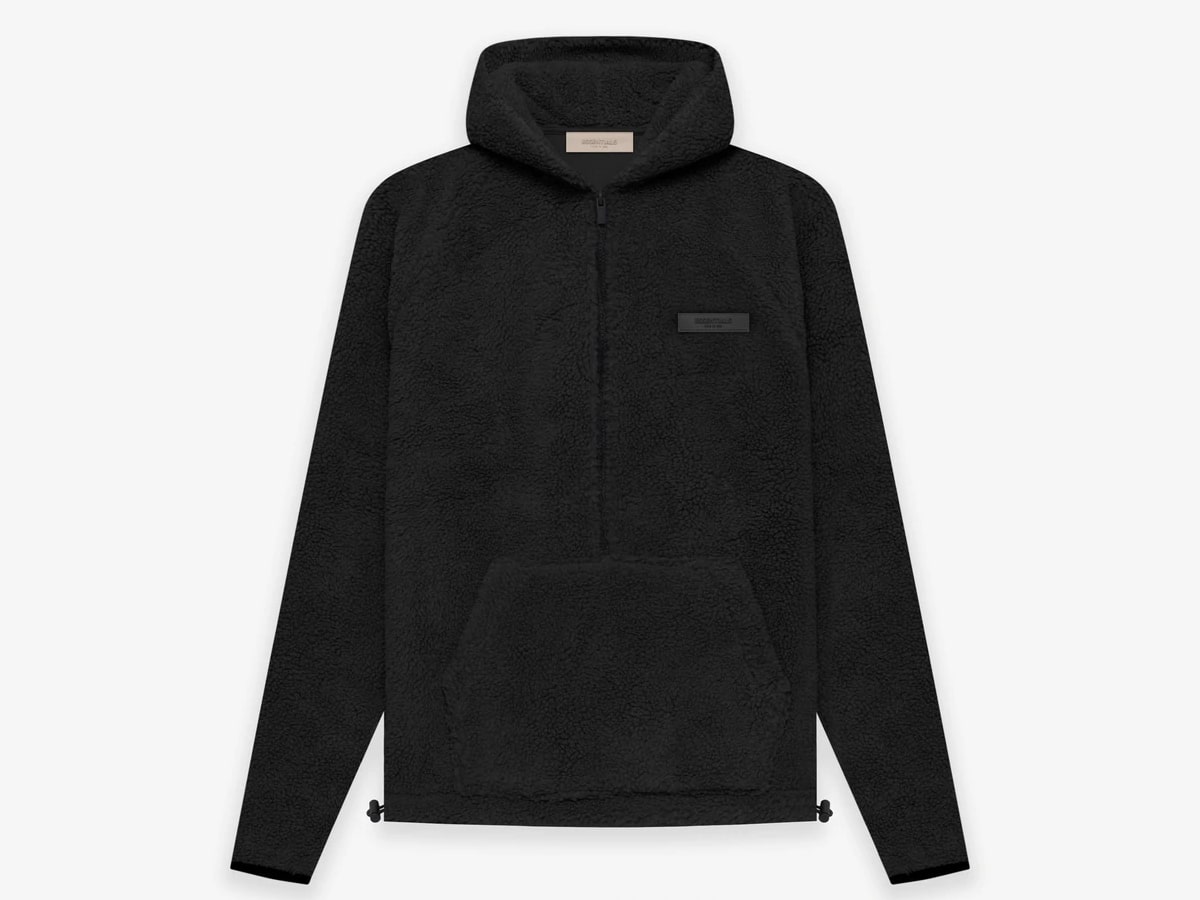 Fear of God Polar Fleece Half-Zip Hoodie
Behold the cozy wonders of polar fleece, which lends this half-zip hoodie its unmistakable and addictive feel. Designed with a relaxed fit, it features full mesh lining, a double-layered hood, a kangaroo pocket, adjustable bungee drawcords, and an E-branded zipper.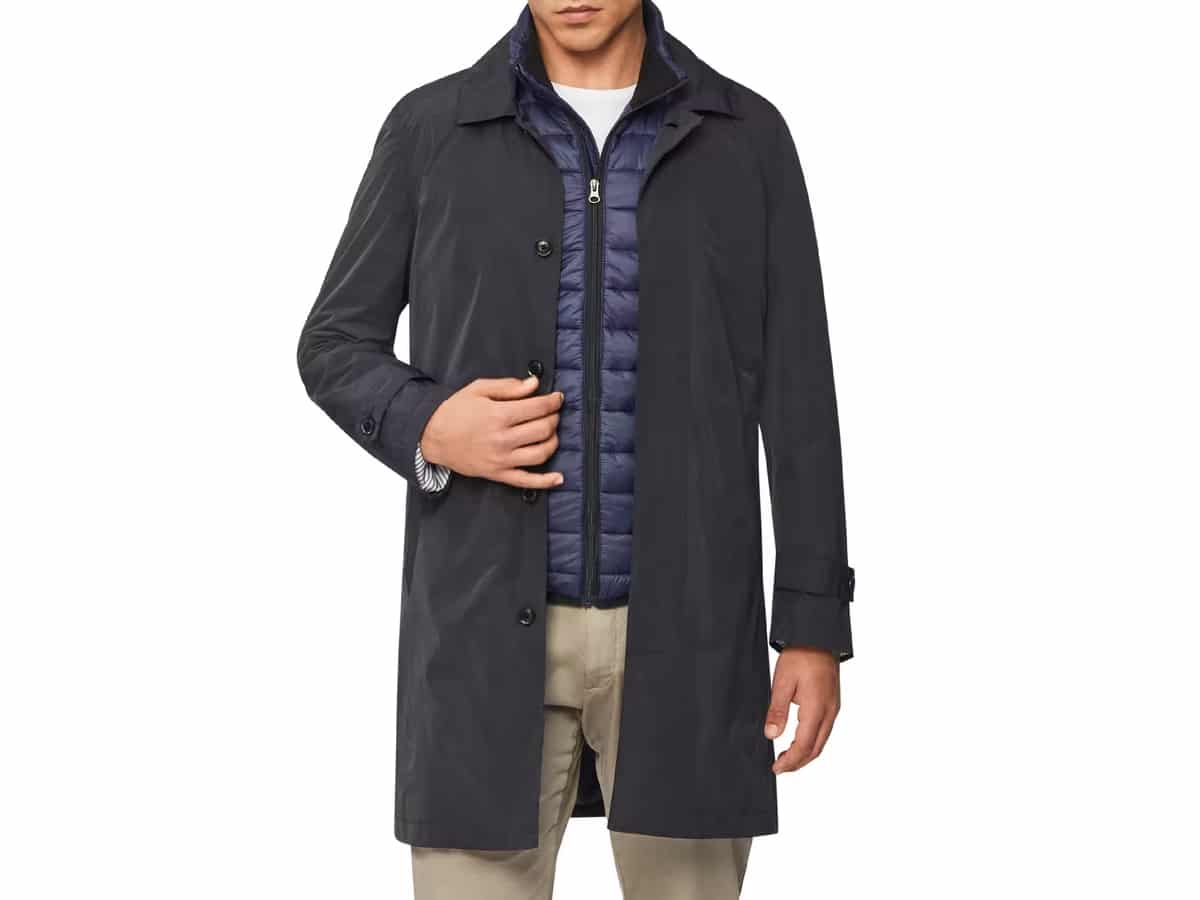 Van Heusen Raincoat
This winter raincoat touts a Mac-style silhouette and blends perfectly with a variety of modern ensembles. Functional and fashionable, it makes expert use of high-performance fabric and features a single rear vent for optimal movement.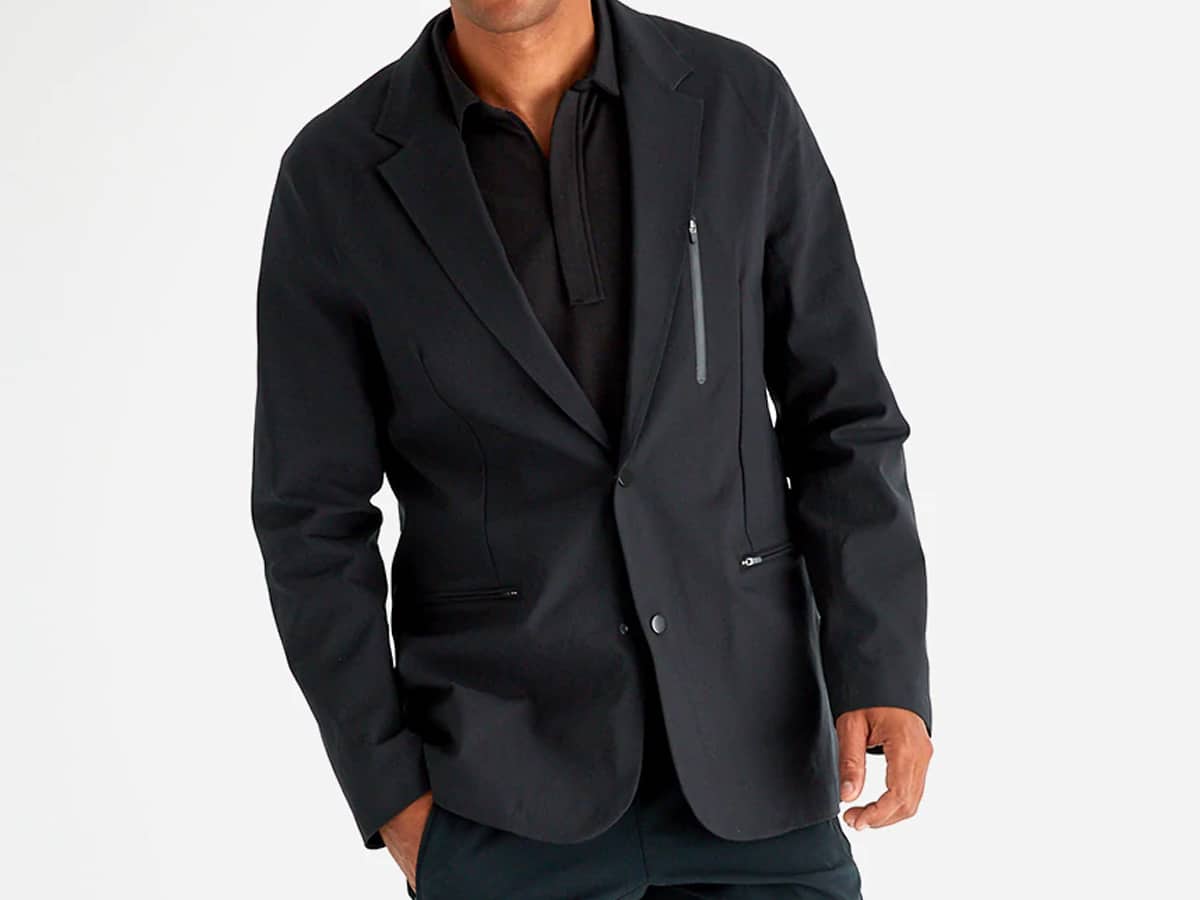 Paskho The Ultimate Travel Tech-Blazer
Meet the perfect travel blazer, which can withstand wrinkling even when it's packed away in your suitcase. Unstructured, tailored, and masterfully engineered from a blend of modern fabrics, it's every bit as ultimate as its very name would suggest.
Bevel Trimmer + T-Blade
This wildly popular trimmer delivers up to 8 hours of cordless power and comes backed by a legion of five-star reviews. Its ultra-precise blade features antimicrobial coating and requires no tools for adjusting, whilst a non-slip grip offers seamless comfort and control. Dad's grooming regimen has just been optimized.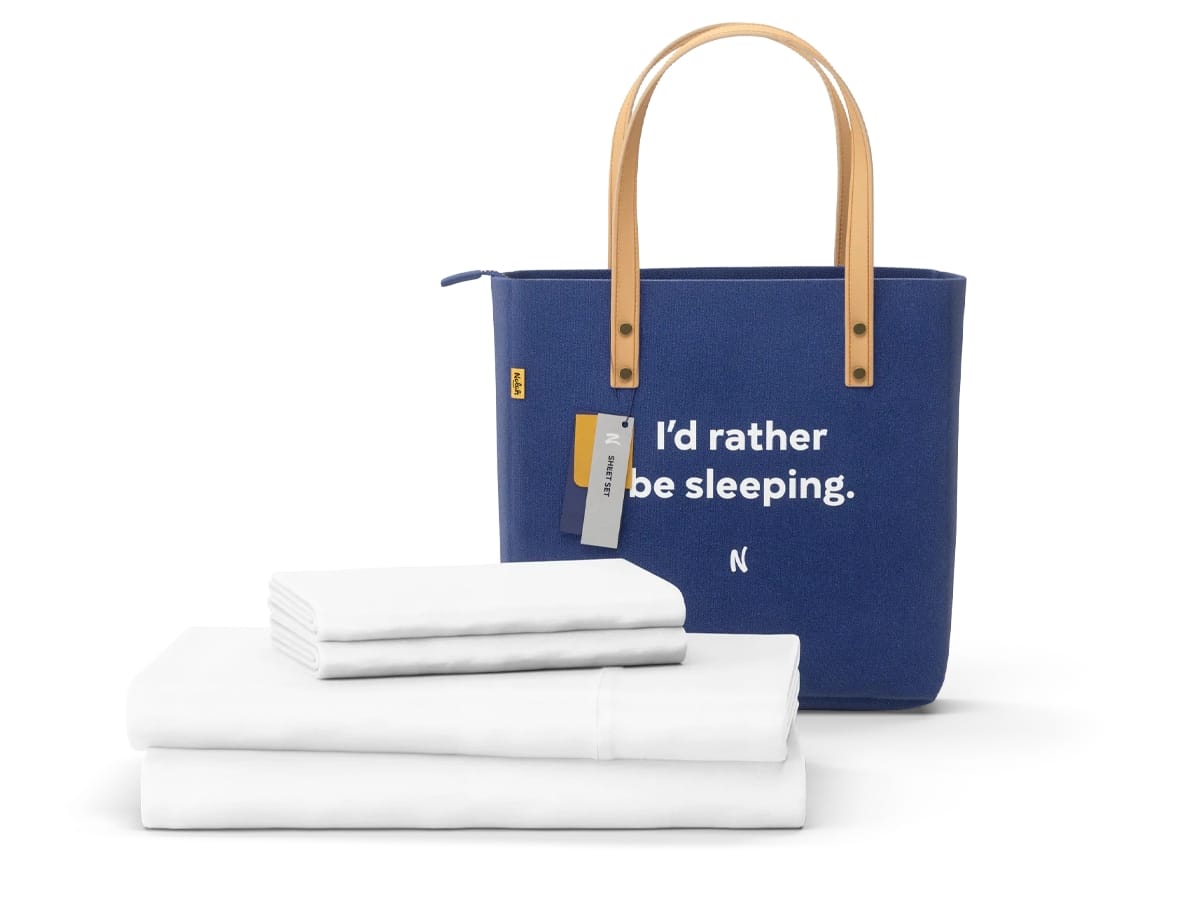 Nolah Bamboo Sheets
A well-rested dad is a better dad and that's why we're including these eco-friendly bamboo sheets. Silky-smooth to the touch, they're also airy, breathable, hypoallergenic, and moisture-wicking. Each set comes in a reusable zippered tote bag and is all the more giftable as a result.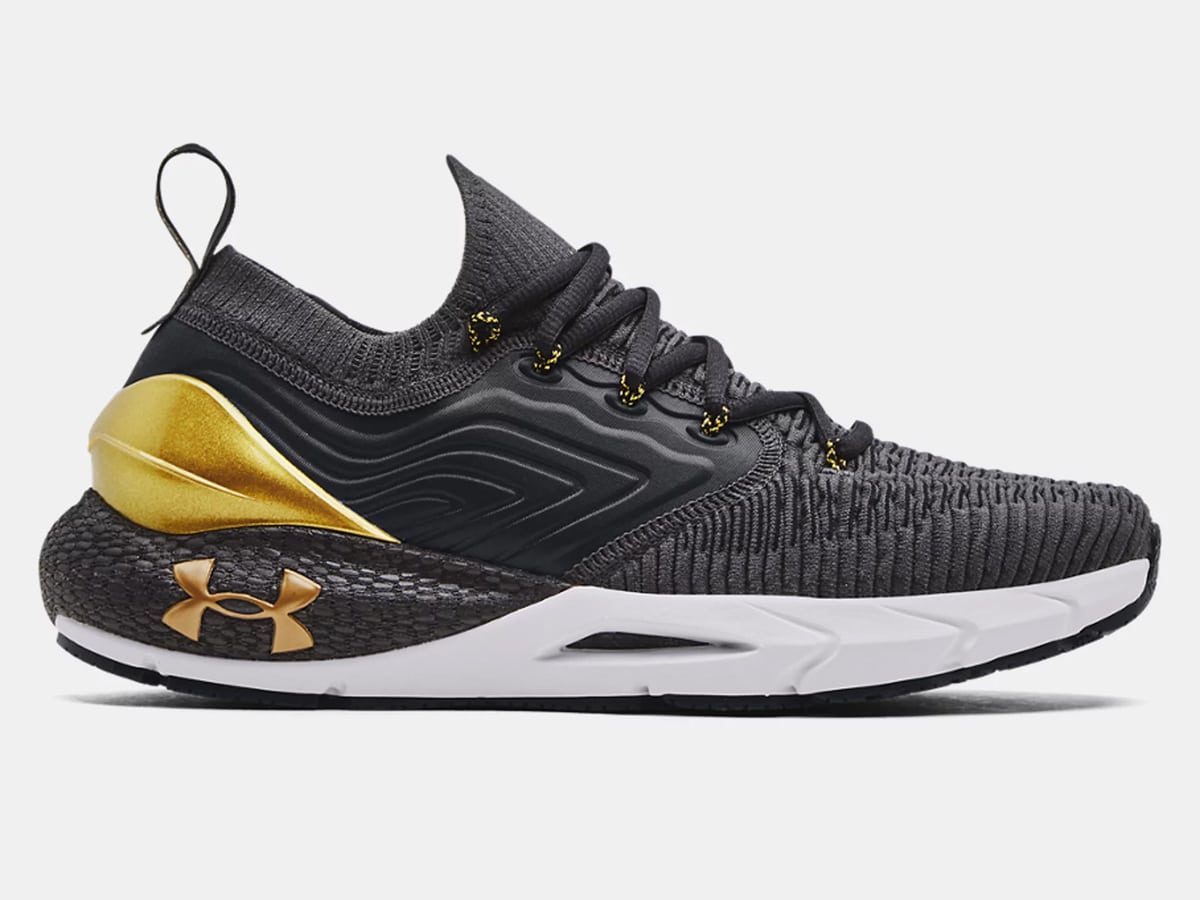 Under Armour Men's UA HOVR Phantom 2 IntelliKnit Running Shoes
Taking athletic footwear to new heights, Under Armour's Phantom 2 Sneakers are crafted with top-shelf comfort and performance in mind. From the responsive cushioning to the lightweight uppers to the molded midfoot panels to the stabilizing heel counters and more, they'll downright spoil any man who wears them.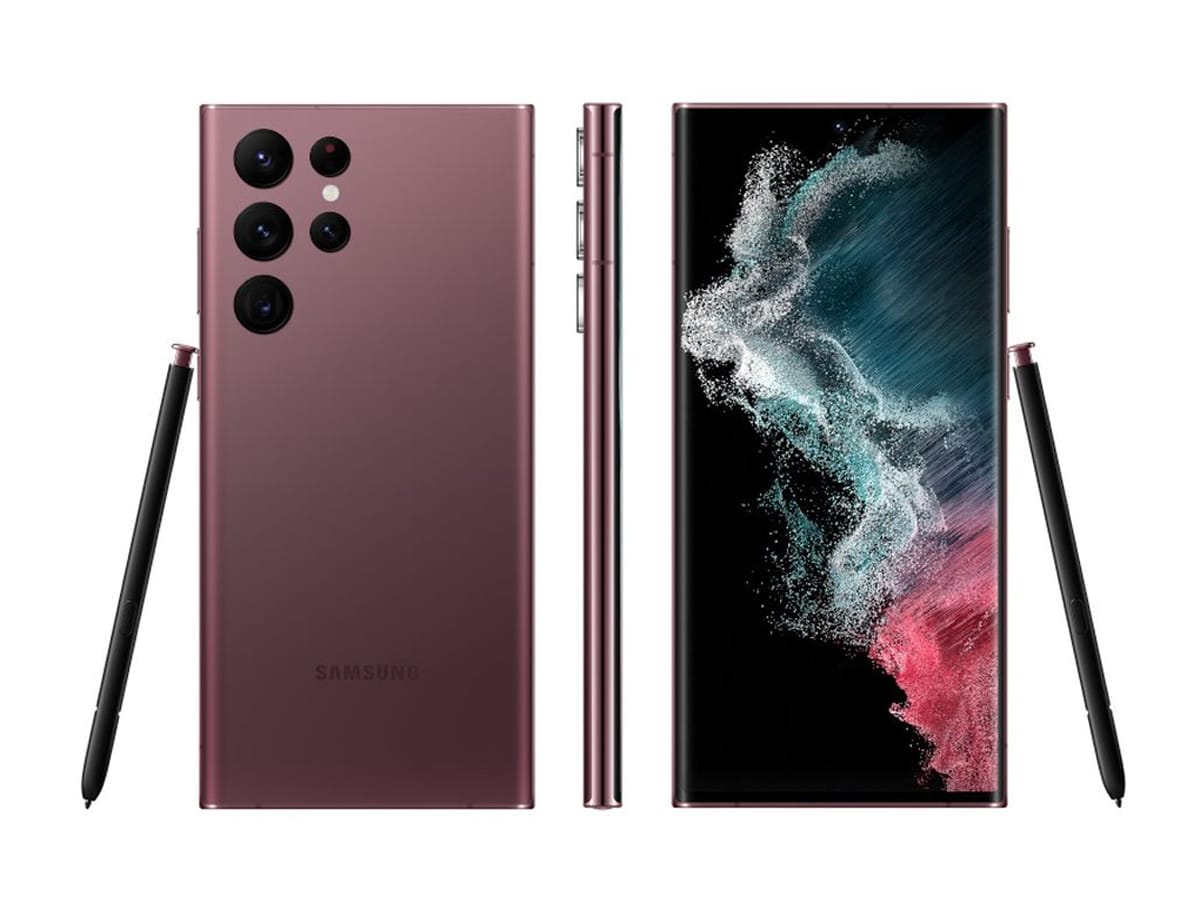 Samsung Galaxy S22 Ultra Smartphone
Samsung's premium Galaxy S22 Ultra is as immersive as a modern smartphone can get. With a 6.8″ BrightVision display, 108 MP quad camera, and adaptive 120 Hz refresh rate, it brings images and videos to life with absolute clarity, minus any semblance of stutter. It also marks the debut of an embedded S Pen on an S Series device, meaning users can expect even more functionality from this already functional gadget. Expensive perhaps, but who can put a price on your father's happiness?
Whoop 4.0 Fitness Band
Minimalist by design, Whoop's 4.0 Fitness Band eschews invasive screens in favor of pure performance. Strap the lightweight wearable around your wrist to monitor biometrics and other health data with impeccable accuracy. It's all just a subscription away.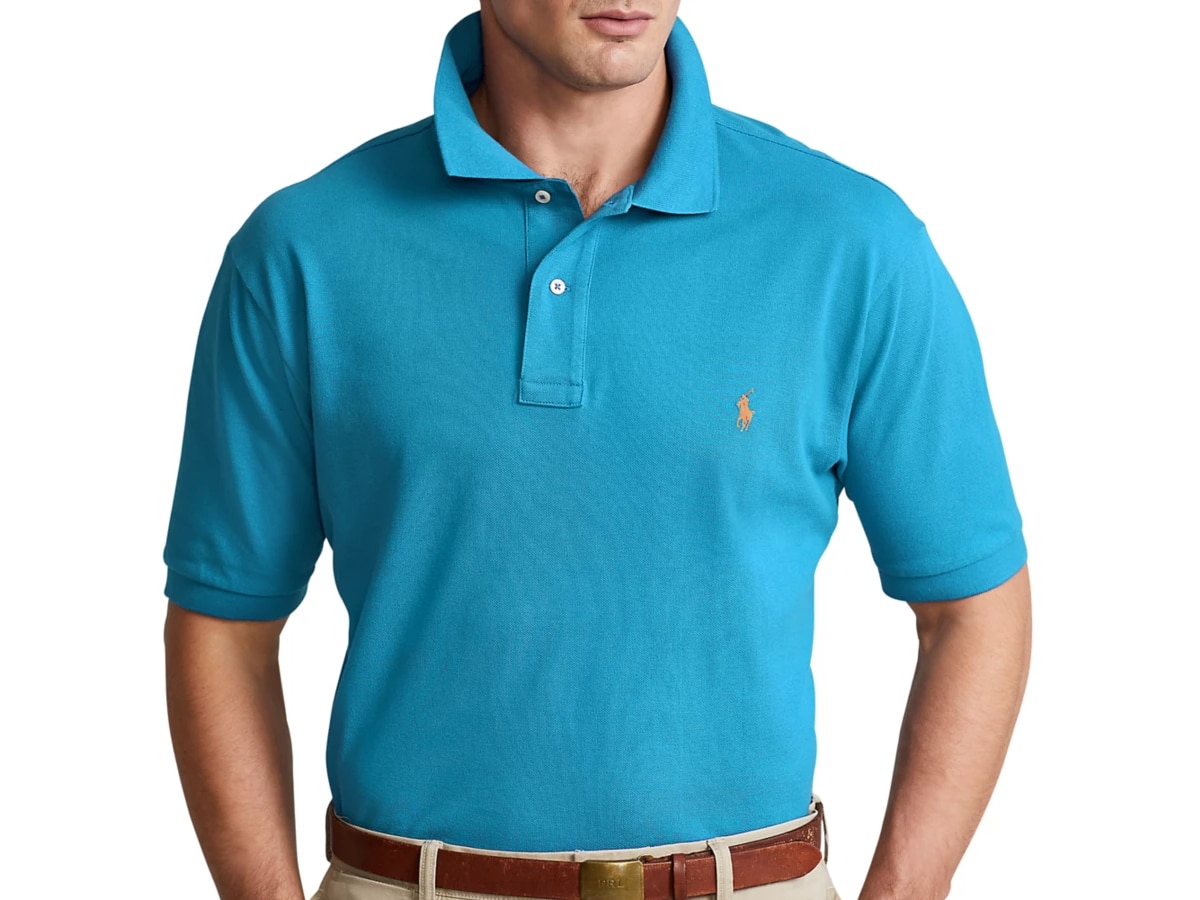 DXL – Polo Ralph Lauren Mesh Polo Shirt
For all the dads big and tall, specialty retailer DXL is home to stylish apparel and a bevy of designer brands. This Ralph Lauren polo combines iconic design with cotton mesh construction to achieve timeless style and maximum breathability. Choose between a variety of colors.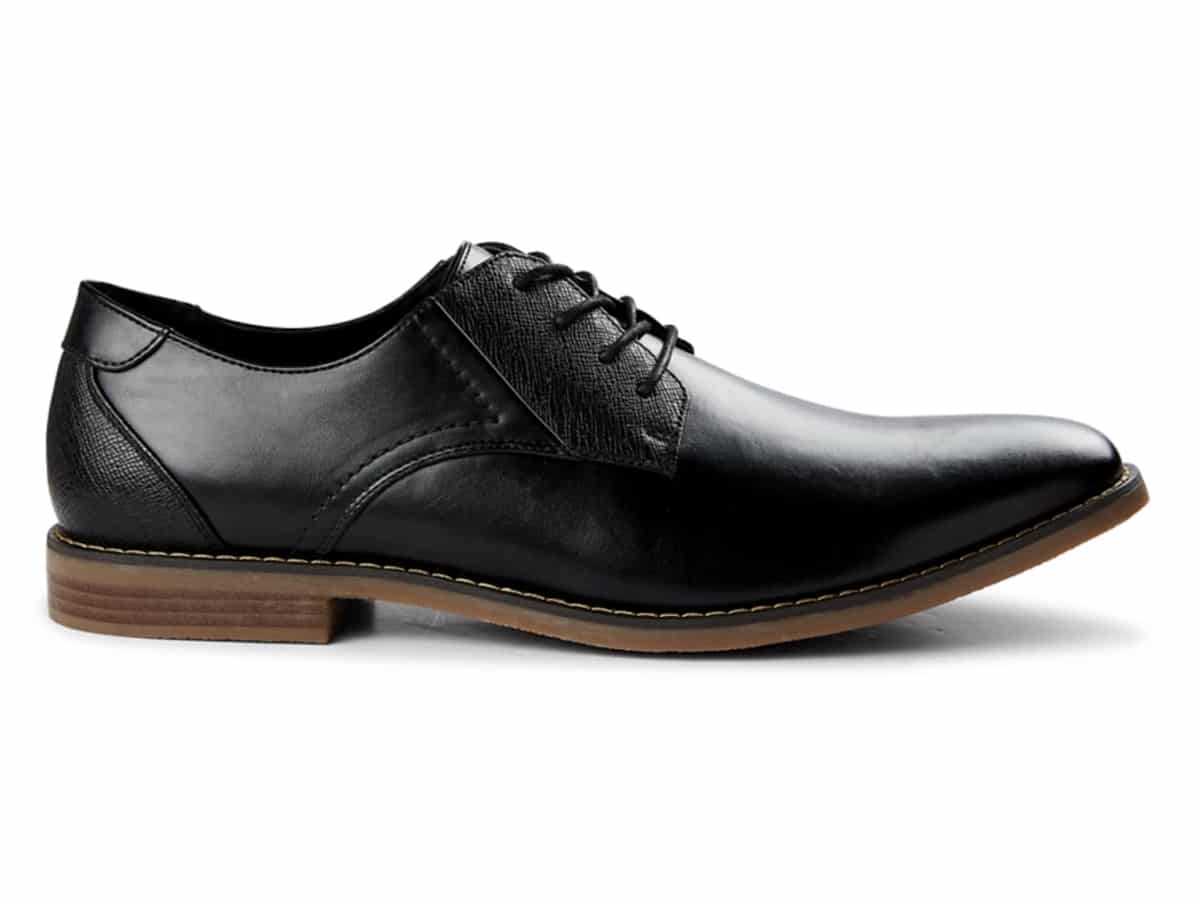 DXL – Deer Stags Matthew Plain-Toe Oxfords
Wearable across a host of occasions, these plain-toe oxfords employ faux-leather uppers and molded EVA socks with memory foam for added comfort. Their TPR soles offer flexibility and durability in equal measure and drive home the versatile vibe. Get them through Big & Tall retailer DXL and for a great price.