Your dad enjoys the finer things in life and he's probably thrown some of that luxury your way over the years. This Father's Day, it's time to return the favour. Enter the following Gift Guide, which puts a premium spin on a slew of popular product categories, including watches, apparel, bathroom accessories, travel essentials, and more. Superior quality is the prevailing theme and you'll find it on every front. This one goes out to the dads who have everything and it's guaranteed to please. Get clicking and don't forget that Father's Day arrives on 4 September here in Australia. Happy hunting!
You'll also like:
Father's Day Gift Guide 2022 – Stylish Dad
Santos De Cartier Watch
In partnership with Kennedy
In 1924, famous Brazilian aviator Alberto Santos Dumont told designer Louis Cartier of his wish to tell the time whilst flying. From this request, one of the first-ever wristwatches was born. Here we are nearly 100 years later and Cartier remains one of the finest luxury brands in the world. Their eye-grabbing Santos De Cartier pays tribute to the fruits of a friendship between two pioneers and it looks nothing short of spectacular.
Available through luxury watch retailer Kennedy in two different iterations, this elegant but nevertheless sturdy timepiece is a mechanical masterpiece. Its graceful angles and exposed screws harken back to the historic predecessor whilst simultaneously exhibiting a modern sensibility. The 7-sided crown set with a faceted synthetic spinel is a work of art unto itself, as is the classical dial face, automatic movement, and case and bracelet of premium steel.
If this is one of those Father's Days where you really want to put a smile on his face, then hit up Kennedy and score him this immaculate timepiece. More than stunning wristwear, it's a multi-generational memory in the making. After all, there may come a day when he passes this very same watch on down to you, so that you may partake in its many superb qualities. It's what family is all about.
Penfolds 2018 Grange
In partnership with Penfolds
No Aussie red enjoys such a rich and radical history quite like the iconic Penfolds Grange. Considered too experimental for most palates when first introduced back in 1951, the bold wine was nothing if not ahead of its time. It survived various obstacles and even went underground before re-emerging in the public consciousness and taking a new generation of experts and enthusiasts by pleasant surprise. Following an unbroken line of vintages, we now arrive at the newly realised 2018 Grange from The Penfolds Collection 2022.
A multi-vineyard and multi-district blending philosophy remain at the very heart of every Grange, including this one. Using fully-ripe shiraz grapes of intense flavour, it cultivates one of the most powerful and distinct profiles you'll ever taste. If most high-end wines are classical symphonies, this one is a full-blown rock opera, mashing sweet notes of chocolate, fruit, and custard with earthy mushroom, sarsaparilla, and black liquorice…and that's just at the opening. A similarly complex mid-palate carries through to a long finish, leaving your brain in a state of bewilderment as it tries to unravel each layer of the experience. It has also received 100-point scores from global wine critics, Yes, this stuff is that powerful.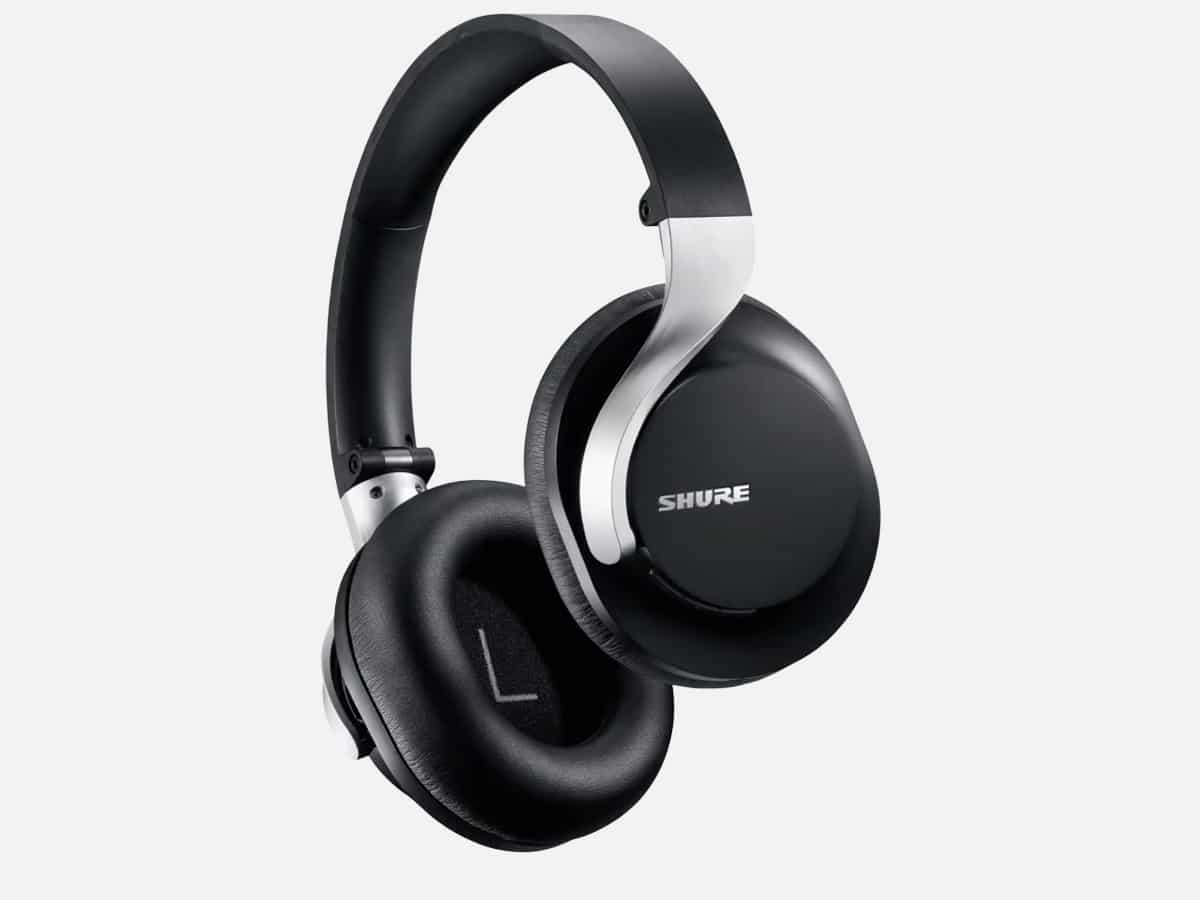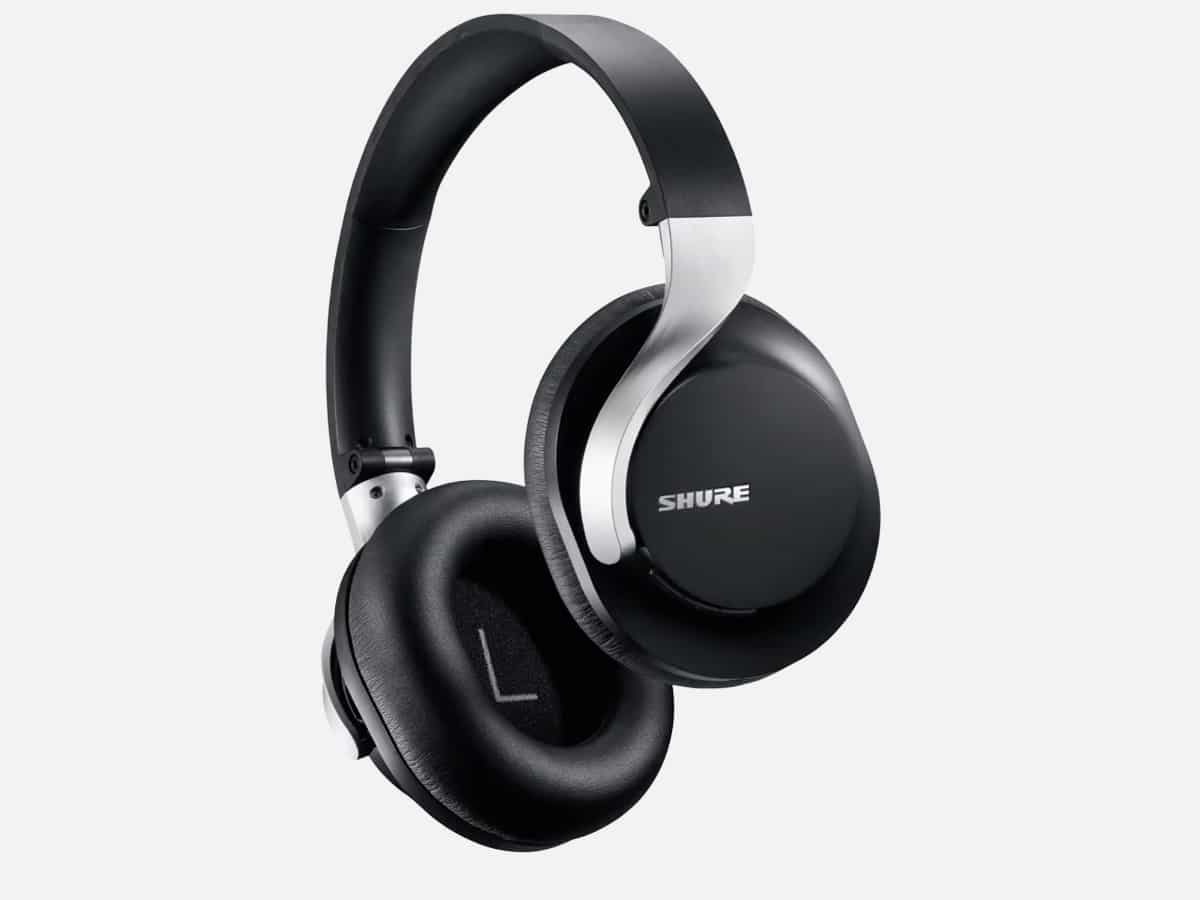 Shure AONIC 40 Portable Noise Cancelling Headphones
In partnership with JANDS
Give Dad the gift of audio this Father's Day with the Shure AONIC 40 Headphones. Whether he loves rocking out to music or listening to the latest episode of his favourite podcast, these portable, noise cancelling headphones will immerse him in an all-new world of sound – perfect for long distance commuters and audio lovers!
Drawing from decades of experience, audio brand Shure packed all kinds of high-performance goodness into these advanced wireless headphones. Forged from premium materials such as glass-filled nylon and aircraft-grade aluminium alloy, they're beautifully lightweight but resoundingly durable. They also feel downright luxurious when wrapped around your ears, delivering conspicuous comfort over long stretches of time. That's not to mention the collapsible design, which makes storage and travel a breeze.
Of course, the real magic of these portable headphones lies in their technological fortitude. Choose between various listening modes as you take to the world or lose yourself in immersive audio, now with adjustable noise cancellation. Also featured is customisable EQ, which allows you to tinker with assorted pre-sets and create your own playback settings with the free ShurePlus PLAY app. Combine that with crystal-clear call quality, Bluetooth 5 wireless, an optional 3.5mm analog audio input, and more. Guaranteed to give you the best of all possible worlds. They're available through any Shure retailer in two different colours and are ready to liberate Dad from the doldrums of low-quality audio.
RIMOWA Cabin
If there's one carry-on suitcase to rule them all, it's this minimalist masterpiece from luxury travel brand RIMOWA. Forged from either lightweight polycarbonate or robust aluminium, it comes available in a variety of striking colours.
Bottega Veneta Intrecciato Bifold Wallet
Hailing from Italy, Bottega Veneta injects ultra-premium craftsmanship into all things big and small. That brings us to this brilliant bi-fold wallet and its blend of 89% cashmere and 10% polyamide with a touch of stretchy elastane and supple calfskin lining. You'll never look at EDC the same way again.
Le Labo Santal 33
One glance at the no-frills bottle design of this unisex fragrance and you know you're in for something special. Inspired by the American West, Le Labo Santal 33 blends notes of wood, spices, leather, cardamon, iris, and musk to exist in an olfactory class of its own. Free of paraben and sulphates, it's made without any animal products. – AU$467
Gucci 1953 Horsebit Loafer
Gucci's Horsebit leather loafer is as distinguished now as it was when first introduced back in the 1950s. The brand has implemented minor design and material upgrades over the decades without straying too far from the silhouette's iconic origins. If you want to see your father fall in love with footwear, then you've just found the perfect gift. – AU$1,245
Jacques Marie Mage Ascari Square-Frame Acetate Sunglasses
These retro-themed sunnies take inspiration from Formula One legend Alberto Ascari, who won two world championships in the early 1950s before dying in a tragic car accident. Handcrafted in Japan, each pair features lightweight black acetate frames with a signature square shape. – AU$898
Paul Smith Cufflinks
You might scoff at the idea of buying cufflinks as a Father's Day gift, but these are no ordinary cufflinks. Each pair strikes a prime balance between playfulness, artistry, and sophistication, making them absolutely perfect for the modern gent. Click here to see the full selection.
Moncler Pour Homme EDP 150ml
Bring out your best self with this signature fragrance of woody pine, clary sage, cedarwood, and earthy vetiver. Similarly unmistakable is the flask-shaped bottle in which it comes, featuring a rechargeable LED screen on the front. – AU$300
Axel Arigato Clean 90
True to form, the Clean 90 sneaker is a masterclass in streamlined minimalist design. Each silhouette is crafted from certified premium leather along with sustainable materials, making them that much cleaner. Choose between a variety of patterns and colourways.
Gucci GG Cotton Socks
When are socks so much more than socks? When they're these luxurious ones from the House of Gucci. Made in Italy from a blend of cotton and other materials, they punctuate a monogram motif with a green and red Web trim. – AU$320
Saint Laurent Teddy Leather-Trimmed Wool Bomber Jacket
Worn by various celebrities, Saint Laurent's 'Teddy' bomber jacket will look no less impressive on your stylish dad. It's crafted from black wool and designed for a slim fit with non-stretchy fabric and tonal leather trims at the shoulders and pockets. – AU$3,167
Needles Side Stripe Pants
With their side-stripe detailing, sky blue colour, and plush cotton-blend construction with an elasticated waistband, these premium pants will spoil you from the torso down. Welcome to the perfect meeting ground between comfort and style. – AU$359
Suicoke Slippers
Cult Japanese label Suicoke puts all kinds of glorious twists on modern slippers, sandals, and sneaker hybrids. Peruse their brilliant selection until you find the pair that's right for Dad.
Philips Sonicare DiamondClean
When only the best electric toothbrush will suffice, look no further than this one from Philips. Its premium brush head offers different performance modes and automatically selects the most optimal setting, representing just two amongst the slew of smart features lying in wait. This is the complete oral care package and if Dad doesn't already own it, now is the time. – AU$429
R.M. Williams City Washbag
No one does leather goods quite like Australia's own R.M. Williams, makers of this full-grain leather washbag. Supple on the outside and roomy within, it turns an everyday travel accessory into a work of pure craftsmanship. – AU$149
Tom Ford's Oud Wood Eau De Parfum
Few brands deliver on their legacy quite like Tom Ford, an absolute master of multiple product categories. Modern fragrance is no exception and their Oud Wood is here to prove it. Offering a seamless and sensational blend between various temperaments, it rides in on exotic notes of rosewood and spicy cardamom before giving way to a smoke-accented profile of Oud wood, sandalwood, and vetiver. Meanwhile, warm, sensual, and lightly sweet undertones persist, courtesy of tonka bean and amber.
At the heart of this exceptional eau de parfum is its namesake ingredient. Rare, sacred, and expensive, Oud is often burned in temples as incense, the kind that can truly fill a room. Combine that with the other carefully selected ingredients and you're looking at a fragrance that fires on all cylinders. Like the perfect man, it opens bold and stays bold but retains a soft and sensual edge. Its invigorating profile is synonymous with the spirit of renewal, making it the perfect gift as we head into spring. Choose between 30ml, 50ml, or 100ml bottles.
You'll also like:
Father's Day Gift Guide 2022 – Foodie
Father's Day Gift Guide 2022 – Fitness Freak
Father's Day Gift Guide 2022 – Boozehound
Father's Day Gift Guide 2022 – Tech Head
View all of our 2022 Father's Day Gift Guides