Feel-Good Friday: August 12 – Mixed Bag of Goodies
It's been a strange week; Balenciaga is now selling $2500 designer trash bags, and Frank Ocean launched a $44,000 diamond cock ring. While we are all about seeing the little fella sparkle in the bedroom, it's time to unwind into the weekend with some wholesome vibes and positive energy. So crack open a cold one and dive into all that's on offer in this week's edition of Feel-Good Friday.
You'll also love:
Feel-Good Friday: August 5 – Waves for Wellness
Feel-Good Friday: July 29 – The Future is Now
Feel-Good Friday: July 22 – Beers & Baking
Apple Marks 40 Years in Australia with New Commitments
Little did we know how far the little piece of tech with the fun fruit logo would last. This week marks 40 years since Apple first made its debut in Australia and to kick off the festivities, the tech giant has announced a bunch of new initiatives that will help protect the environment and create opportunity in communities across the country. Specifically, the new connections will help develop sources of renewable energy, expand coding education programs, and forge partnerships with Indigenous-led nonprofits advancing equity and opportunity. Here's what you need to know:
Renewable Energy Project – Apple has purchased clean energy from a new wind farm in Queensland, allowing the brand to help address the energy customers use to power and enjoy their Apple products. Aplle is already carbon neutral across all of the company's global facilities and operations, with this new project part of its goal to become carbon neutral across its entire business, manufacturing supply chain, and product life cycle by 2030.
New Coding Opportunities – Apple expanded its partnership with leading Australian universities — RMIT University in Melbourne and the University of Technology Sydney in the coding space. Woth the two universities, Apple is launching two new Apple Foundation Programs that will provide four-week courses on the fundamentals of app development with Swift. In the period of one month, students will gain the skills to design and prototype their own apps and learn introductory coding skills. Both programs will open for enrolment later this year, with courses beginning in early 2023.
Supporting Australia's Indigenous Community – In a really positive move, Apple is expanding its Racial Equity and Justice Initiative (REJI) to Australia, funding initiatives and community nonprofits serving Indigenous communities. Focused on addressing systemic racism and opening pathways for people of colour, the new Aussie emphasis sees funding grants handed out to meaningful business such as Deadly Connections, ID. Know Yourself, First Australians Capital, the Art Gallery of NSW and Original Power.
"We all have a part to play when it comes to creating a more equitable world," said Alisha Johnson, Apple's director of REJI. "Extending the company's Racial Equity and Justice Initiative to Australia is part of a long-term commitment from Apple to help support Australia's Indigenous community by collaborating with organisations driving meaningful change."
Maxibon's Pop-Up Drive-Thru is Giving Away Thousands of Waffle Ice Creams
To celebrate the mouth-watering release of Maxibon Waffle On, Maxibon is launching its first ever, Maxibon Waffle On Drive-Thru. For one weekend only, Maxibon is taking over the Saul's Sandwiches Drive Thru site on Kings Way, replacing regular sandwiches for Maxibon sandwiches. Popping up in Melbourne for a limited time only, lovers of ice-cream, breakfast, and all things Bon, can visit the drive-thru and get their hands on the new Waffle On from the 12th – 14th August. There are thousands of FREE Maxibon Waffle On Bons to give away, as well as exclusive, Maxibon merch for those who are first in the queue!
Event Details
Where: 264 Kings Way, South Melbourne, VIC 3205
When: Friday August 12 12pm-10pm, Saturday August 13 12pm-10pm, Sunday August 14 10am – 4pm
What: Every consumer that drives through gets a FREE Waffle On to try for themselves
Bundy Launches the First Mixed Gender Footy Fantasy League
Just in time for the kick-off to the NRLW Premiership season, Bundy has partnered with the game to excite NRL and NRLW fans everywhere: launching the world's first official mixed-gender fantasy league: the Bundy Mixer. For the first time, fans will be able to build their team by selecting players from both the men's and women's leagues, bringing focus to the player's stats and gameplay, not their gender. Fans nationwide will now be able to pick the best of the best, not just the best of the blokes.
Observing the rapidly rising stars of the women's rugby league, Bundy approached the NRL to bring the Bundy Mixer to life in line with their increased NRLW sponsorship, adding a refreshing take to NRL Fantasy and driving more eyes to the game through a favourite Aussie pastime. The Bundy Mixer is a way to elevate the profiles of the NRLW players by championing their individual talent and abilities. Head to the Bundy Mixer website to start building your team.
Marrickville's Metro Markets are Back This Weekend
The Inner West's favourite arts and design store Hypmotive and fresh-food grocer Panetta Mercato are proving to be an unstoppable duo. Together they have developed another line-up of OVER 20 makers, artists, jewellers, vintage fashion brands and local food producers who will all come together for a wonderfully eclectic weekend experience. Visitors can expect to see stalls from Oditi Designs and November Tango and delicious bites by pastry queen Anna Polyviou, plus Japanese sauces from Jimoto Foods, just to name a few…
Event Details
Date: Saturday 13 August 2022
Time: 10am – 4pm
Where: Ground Level, near Panetta Mercato, Marrickville Metro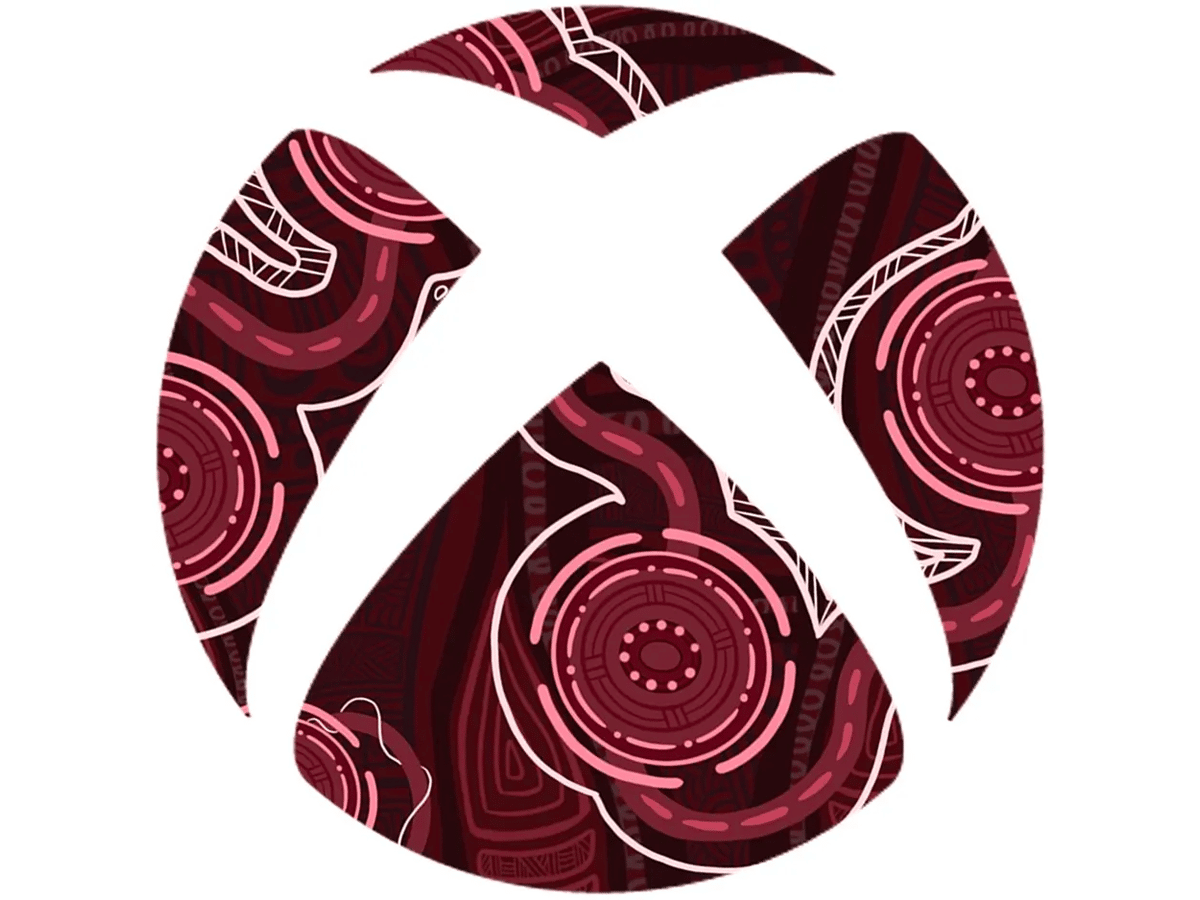 Xbox Celebrates Indigenous Peoples of the World
This week, and throughout the year, Xbox is celebrating the rich histories of Indigenous peoples all over the world for International Day of the World's Indigenous Peoples. The gaming company has worked with Indigenous artists across the world to redesign the Xbox logo in a way that was authentic to them and their tribes. In Australia and New Zealand, Xbox ANZ partnered up with Rubii Red, and Haimona Maruera and Dillon King respectively.
"The work is my interpretation of connection, community, and journey. A lot of my work reflects those themes, because as a First Nations woman, they are important to me and have helped shape me into the person I am today. I'm on a journey, learning about who I am by connecting to the community and learning more about my culture from my Elders," said Rubii, who produced a stylized logo in the traditional Lama Lama style.
Xbox will be taking additional initiatives to celebrate Indigenous peoples around the world throughout the rest of the year. To learn more about these initiatives, or to see all of the designs from our talented Indigenous partners, head over to Xbox Wire.
LEGO Minifigures Take Over Darling Harbour
Celebrating 90 years of play, LEGO Australia is turning Sydney's Darling Harbour into a playground from August 10 to August 14. The toy company has set up 20 life-sized LEGO Minifigures that will take over the precinct, encouraging families to include 90 minutes of play on World Play Day. Each character coming to visit Darling Harbour will feature a special play moment for fans and families to enjoy, whether its moonwalking, break dancing, paying hide and go seek or practising air guitar with your favourite Minifigure.
The takeover follows insights from the latest LEGO Play Well Study that shows 41% of parents admit their family deosn't play enough together, while nearly 8 in 10 children wish they could play more with their parents. So round up the whole family and plan a trip down to Darling Harbour for this free, LEGO-packed activation. Alternatively, for families across the nation, World Play Day ideas can be found on the LEGO website.
Gamers Become Game Changers for Annual Starlight Fundraiser
Starlight Children's Foundation announced some of the big names that will lead this year's Game Changers online fundraising event, which will run from 1 to 31 August. Last year over AU$324,000 was raised, beating the $250,000 goal. This year's goal is to raise $350,000.
Game Changers invites streamers and content creators to sign up to raise funds and awareness for Starlight just by streaming. The initiative encourages streamers to entertain and create challenges with their community to incentivise donations and continue to raise awareness for the cause. Three of the biggest fundraisers who participated in 2021 will be returning again this year, hoping to raise even more than they did in 2022. Pestily's community contributed close to $114,000, whilst JuicdEnergy and DreadedGM raised over $40,000 and $20,000 from their communities respectively.
Other streamers and influencers who will support this year's event include ZoeTwoDots, Liltrouble__, camomo_10, KoalaTeaGaming, and RubeePlays. The full list of those supporting this year's event can be seen on the Game Changers site. Starlight is still looking for more streamers and content creators to come on board to support this year's fundraising efforts. Anyone wanting to become involved can sign up or donate directly through the Tiltify page.
You'll also love:
Feel-Good Friday: August 5 – Waves for Wellness
Feel-Good Friday: July 29 – The Future is Now
Feel-Good Friday: July 22 – Beers & Baking