Feel-Good Friday: December 4 – Sh*t, Storms and Stone Cold Moonshine
It's been an interesting week for Aussie news stories. From a boxing kangaroo taking down a woman for wearing Sarah Jessica Parker's perfume to the baby koala who got stuck in a tinsel-laden Christmas tree, the silly season is in full swing. The team here at Man of Many is sliding on through the finish line this week, but not before we swing you some spicy hot feels, of the good kind. Here's Feel-Good Friday for this first week of December.
You'll also like:
Feel-Good Friday: November 27 – Ducks, Drops and Sun Spots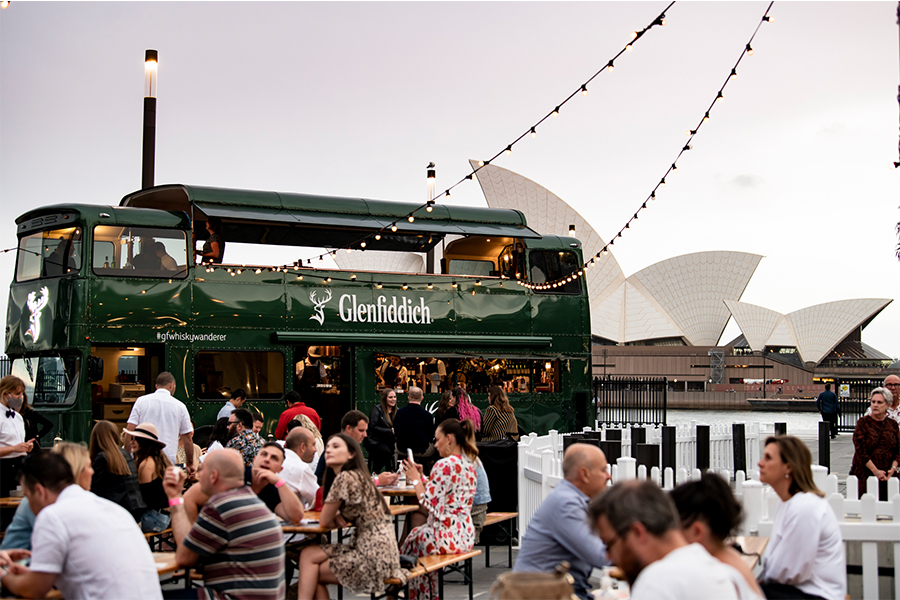 The Glenfiddich Whisky Wanderer Arrives in Circular Quay
This year, The Glenfiddich is putting whiskey on wheels. The new Glenfiddich Whisky Wanderer, a vintage double-decker bus come luxury whisky lounge is headed to First Fleet Park in The Rocks to celebrate the festive season. Nestled amongst the Rocks' Christmas Markets, the Glenfiddich Whisky Wander offers guests share plates of cheese, cured meats and chocolate brownies matched perfectly with cocktails, highballs, boiler makers and drams.
Even better, you can book a seat at a masterclass hosted on board the Top Deck and journey through some of the world's most awarded single malt Scotch whisky. From the iconic Glenfiddich 12 Year Old and the innovative Glenfiddich 15 Year Old Solera Vat, right through to the Glenfiddich Experimental Series, attendees will be able to taste and compare the excellence throughout the range. The event kicks of on Wednesday 9 December and runs until Sunday 13 December. Check out the link below for tickets.
The End of The Storm is Coming
Featuring unprecedented access to Liverpool Football Club, The End of the Storm is the new feature-length inside story of the 2019/20 Premier League winning season. In a year when all sports came to a standstill, fans of Liverpool Football Club finally saw their team lift the trophy after 30 long years of waiting. Seen through the eyes of manager Jurgen Klopp, his first team players including Jordan Henderson, Sadio Mane and Roberto Firmino, join passionate Liverpool fans from around the world. The End of the Storm is set to hit Australian cinemas for Special Screenings on the 12th and 13th December.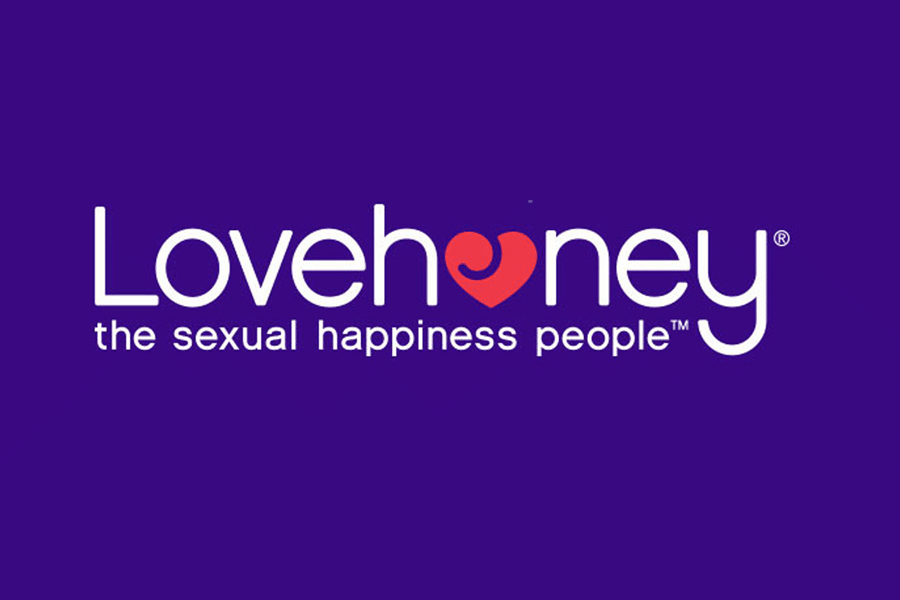 Lovehoney Announce Exclusive Collaboration with Disability Startup Handi
Lovehoney has announced its first collaboration with disability startup, Handi, to help distribute the company's inaugural book, "The Handi Book of Love, Lust & Disability". The book is available now at Lovehoney's websites in the UK, USA and Australia. This is the first and very exciting step towards an ongoing relationship between Lovehoney and Handi.
The book is designed to overhaul the taboos of sex and disability, featuring a curated series of stories, poetry, artwork and quotes from 50 people around the world with some form of disability. Nothing is off-limits in the Handi Book of Love, Lust & Disability, anything from sex and dating to disability and love. It's all on the table.
All sales revenue will go towards developing the first Handi sex toys in collaboration with Lovehoney, which will assist in developing, manufacturing and selling the first-ever line of sex toys designed with and for people with a disability.
"We're so excited and proud to be working with Handi. We believe a happy and healthy sex life should be available for everyone, and this is just one step towards ensuring this is true for people with a disability," said Director of Lovehoney Australia, Rob Godwin.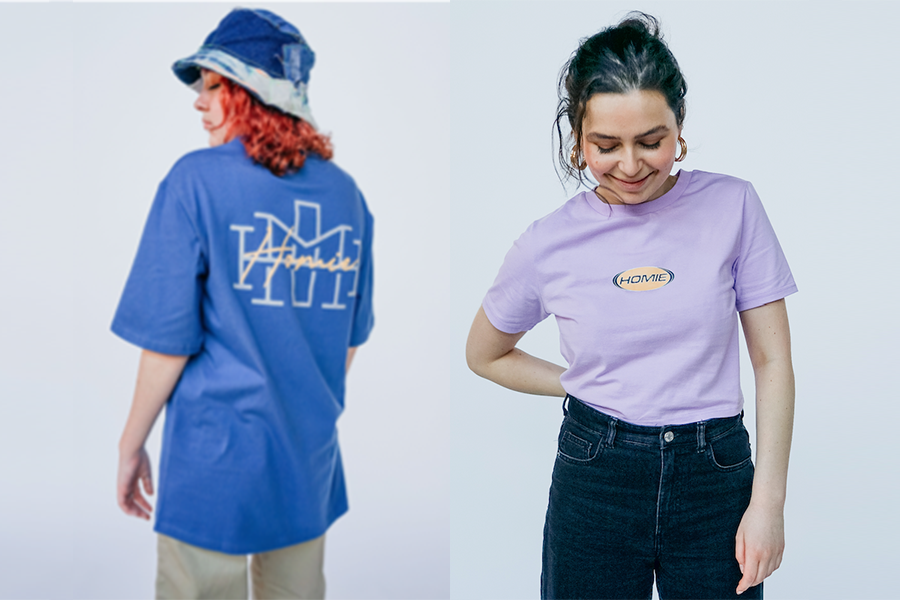 HoMie launches Fundraiser + Extends SS21
HoMie is launching an extension to their SS21 range with drop 2 now live one their website. Included in the range this time around are children's options, an important focus for HoMie that will expand its offering to a new generation of little HoMies. The range features a re-stock of the sold out Take Care and A Label For The Street tees, that will carry on the 90s throwback inspired colour palette of pastels and bright colours.
HoMie has also launched a fundraiser for the first time, with a $1,000 HoMie Wardrobe up for grabs! Tickets are $10 to enter or $5 with purchase in-store or online. There's no better way to support a local business that just gets everything right. It's HoMie's mission to support young people affected by homelessness or hardship. The brand prides itself on putting 100% of profits back into achieving its mission, and this collection is no different.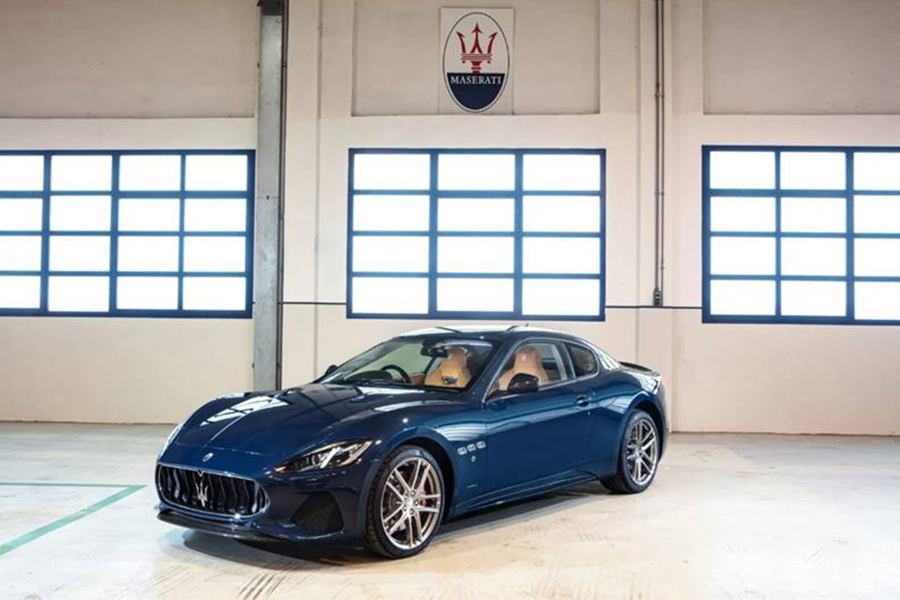 Oh What Fun it is to Ride…In a Maserati
This ones for the car lovers, Camp Quality has launched its first car raffle. The raffle offers you the chance to win a Maserati GranTurismo Sport Edizione V8 Aspirato valued at $345,659. The good news is that even if you don't win, all proceeds raised will help kids and families impacted by cancer get a vital break from cancer at a Camp Quality camp or retreat.
Camp Quality CEO, Deborah Thomas says sales of the raffle tickets will help Camp Quality be there at every stage of the cancer experience for more Australian kids and families.
"Every ticket sold will help fund wonderful experiences, and provide trusted information and coping tools, for kids facing cancer, and their families, whether in hospital, at home, at school or away from it all on one of our camps and retreats," said Ms Thomas.
Camp Quality's raffle operates at a 1 in 20,000 chance, a much higher chance of winning than your average lottery. There's no reason not to purchase a raffle ticket for that special someone and give the gift of good this Christmas.
Pure Sh*t – For Charity and Gardens. But Mainly Charity
A new charitable initiative has launched out of Melbourne hoping to create something good from some sh!t. Introducing Pure Sh*t, the completely organic, dry, odourless manure that gives 100% of its profits going to those affected by the events of this year.
The powerful poo is ideal for growing greenery both indoors and out, and being screened and aired Aussie cow manure it's also a perfect plant treat to feed the nation's growing gardening obsession. Something good has to come out of 2020, why not let it be flowers? Co-Founders of Gen C and Pure Sh*t, Jack White and Nicholas Cox, explain that Pure Sh*t aims to play a small role in bringing the Australian community together:
"We've personally felt the effects of the events of 2020 but equally have felt fortunate to have our health and our homes to work from in lockdown. We know many organisations and individuals have been deeply affected by this year and Pure Sh*t is our way of showing support and helping Aussies see some good come of 2020 through what they're able to grow and the give they enable by purchasing our product," said Jack.
Profits from the sales of Pure Sh*t will be donated to Brainwave Australia, a national charity that supports families of children with a brain illness or injury. The 1.1kg bag of Aussie cow manure is $25.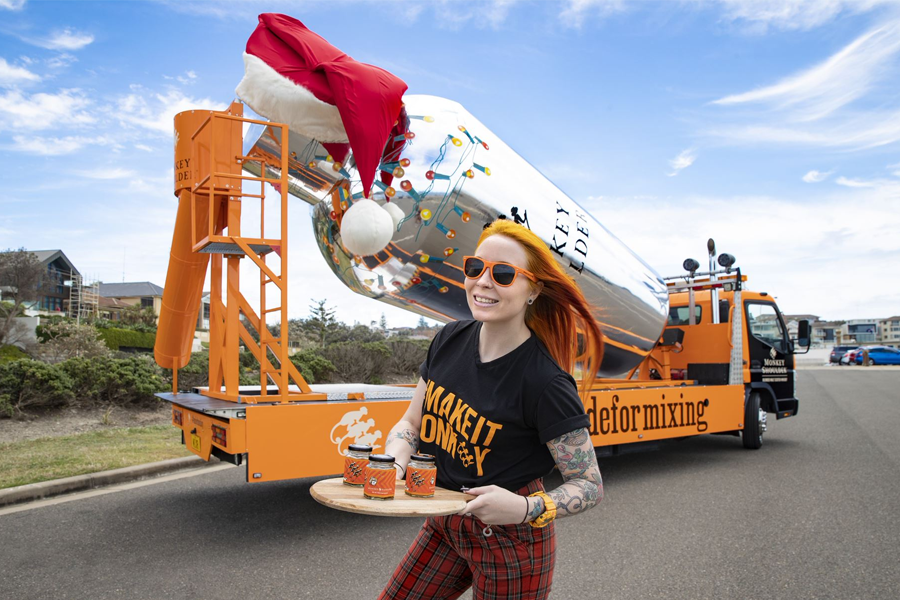 Monkey Shoulder Delivers Christmas Cheer to Communities Hit Hard
Monkey Shoulder, the world-famous premium whisky that's made for mixing, is preparing to launch a Christmas cheer mission across NSW and ACT to celebrate the first 12 days of the festive season. Launching on 1st December, the door-to-door Christmas cocktail delivery service will run in partnership with venues that were hit hard by the tumultuous events of 2020.
Cocktail connoisseurs should look out for the Monkey Mixer  'Australia's Largest Cocktail Mixer Truck'  as it makes its way from Canberra to Bateman's Bay, Port Macquarie and Blue Mountains. The Mixer will deliver Christmas cocktails in exchange for a small donation to the local partner venues, which have been adversely affected by the bushfires and COVID-19 having impacted their respective communities.
As a mistle-toast to the holiday season, the Monkey Mixer Christmas-ify its cocktail range, dressing the truck and cocktails from head-to-toe in unmissable Christmas decorations. The truck will make its first stop at Canberra's popular cocktail bar, Caribou, from 1st December – 3rd December.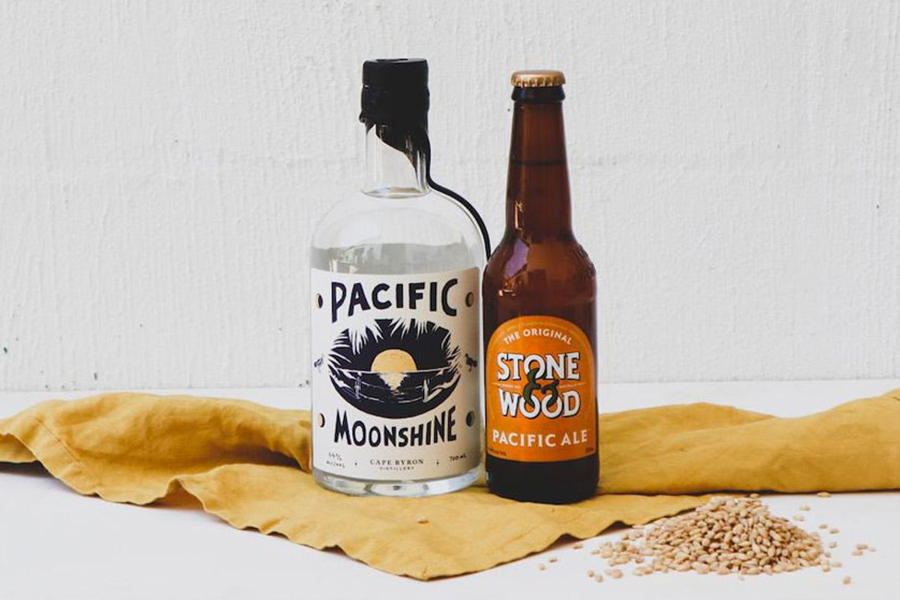 The Pacific Moonshine is a Byron Bay Lovechild with a Bite
Waste not want not. When venues closed in March, Stone & Wood brewery knew they needed to help out the Pubs, Bars and Restaurants who were hurting big time. So, they offered to take any unopened kegs back and offer their customers credits for when everything reopened again. Ingenious. The only issue is, Now Stone & Wood has a boatload of fresh Pacific Ale and no one to drink it.
After some scheming over a couple of schooners with their friends up the hill at the Cape Byron Distillery, together they came up with a wild idea. The Pacific Moonshine. Tropical and salty like your first post-surf sip, Pacific Moonshine is the lovechild spirit born of the pandemic. With the tangs of tropical fruits such as fresh pineapple, lychee, passionfruit and mango, along with hints of malt on the nose, the Pacific Moonshine tastes citrusy and dry with a medium to long finish.
We're yet to get our paws on this baby as it's limited to 3,000 units and has a one per customer limit. But, when we do, we'll be throwing it in a glass with some lime and ginger beer for a perfectly pack-a-punched Full Moon Mule.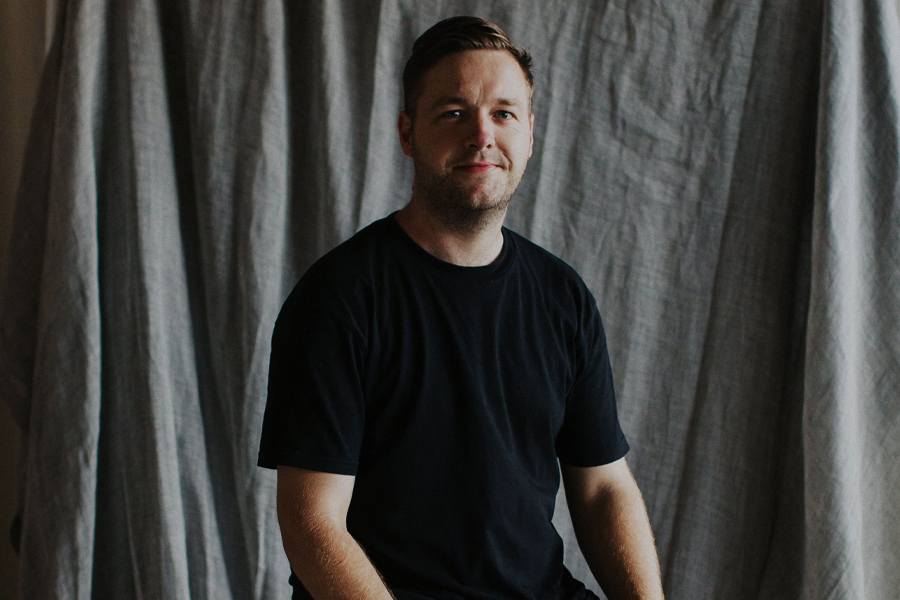 Tom Skeehan Lands PATRÓN Tequila's $25,000 Craftsmanship Grant
After months of deliberation, PATRÓN has officially awarded Canberra furniture and product designer Tom Skeehan the $25,000 60 Hands Craftsmanship Grant. The Pay-It-Forward initiative is aimed at helping grassroots and community craftspeople in the Australian creative community grow their craft. Canberra-based craftsman and the designer behind design studio SKEEHAN, Tom's approach to design is honest and collaborative, striving to create meaningful projects that add value to the community. It's something that resonated strongly with PATRÓN, as sustainability and giving back to the community are at the core of the premium tequila.
It is not only Tom's skill as a craftsman that spoke to both the grant judges and PATRÓN, but also his plans for the grant. Tom intends to put the $25,000 grant towards further project development and support manufacturers and other craft practitioners in his industry. PATRÓN 60 Hands judge, design and architecture connoisseur and comedian, Tim Ross, said, "It's been wonderful to engage with the work and ethos of all the applicants, and I think it is great that Tom wants to share the grant in an area beyond his expertise."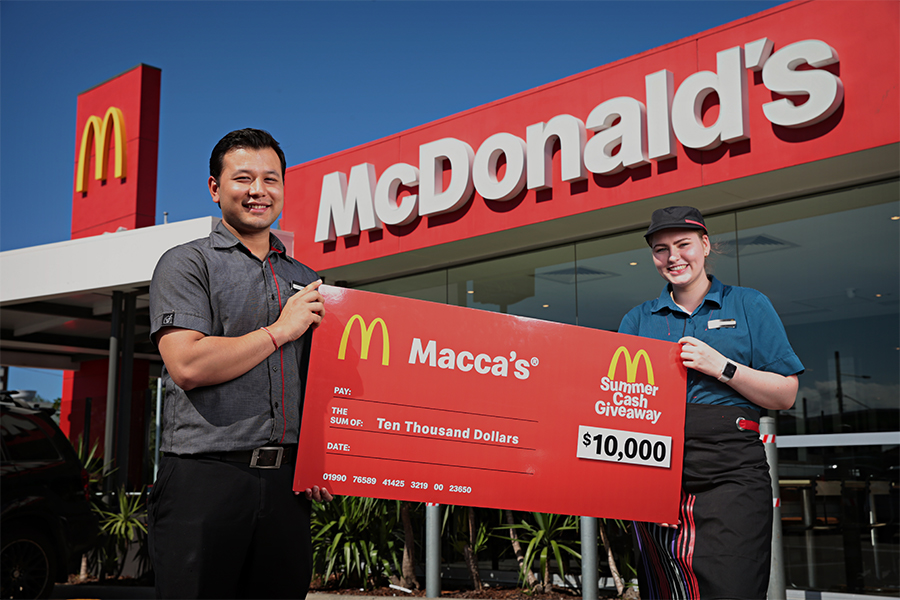 Macca's is Giving Away $3.1 Million in December
That's all we need, another reason to hit the Golden Arches. McDonald's has unveiled a new initiative, Macca's Summer Cash Giveaway which could see you share in $3.1 million worth of cold, hard cash. Macca's customers who spend $10 or more throughout December will have the chance to win one of the 10 daily cash prizes valued at $10,000.
"As the year comes to a close, we are excited to launch our Summer Cash Giveaway for the very first time, giving 10 Aussies the chance to win $10,000 every day of December," Jo Feeney, marketing director at McDonald's Australia said. "It's been a challenging year for so many Aussies and we know $10,000 could make a real and positive difference for our customers as we head into the holiday season. With $3.1 million to give away to a total of 310 lucky winners, this cash will no doubt go a long way."
You'll also like:
Feel-Good Friday: November 27 – Ducks, Drops and Sun Spots
Feel-Good Friday – November 20: The Long Run Home
Feel-Good Friday: November 13 – Vibe Check