Feel-Good Friday – May 1: New Hires and Zoom Misfires
This Feel-Good Friday is an extra-special one. Governments across the country and beginning to relax some of the stricter lockdown measures, pushing us one step closer to venturing outside and hitting the pub for that first post-iso schooner. We can almost taste that sweet, golden nectar of gods now. But alas, we remain in isolation for the time being. The good news is that there is still good news!
Here are positive 12 stories from the past seven days, all wrapped up in our Feel-Good Friday – May 1 edition.

1. Dylan Alcott Partners with Mable for Discussion Series
We love Dylan Alcott, but then again, how could you not? The Aussie legend has once again nailed it, partnering with Mable to connect virtually with people with a disability across the country. Sharing conversations, boardgames and beard-tips, Alcott is offering his support and advice in these unprecedented times.
"These sessions have provided me with so much, learning how others are coping with COVID-19 and helping me feel less isolated during this time. It's awesome to be able to use Mable to share this connection with others and hopefully they got as much out of it as me," Alcott said.
2. TV Anchor Busted With Mistress in Live Cross
Feel-good? Maybe. Hilarious? Definitely. Spanish TV anchor Alfonso Merlos has been caught out cheating after a naked colleague strolled past the camera during a live cross, proving the maybe Zoom isn't the answer to all our problems.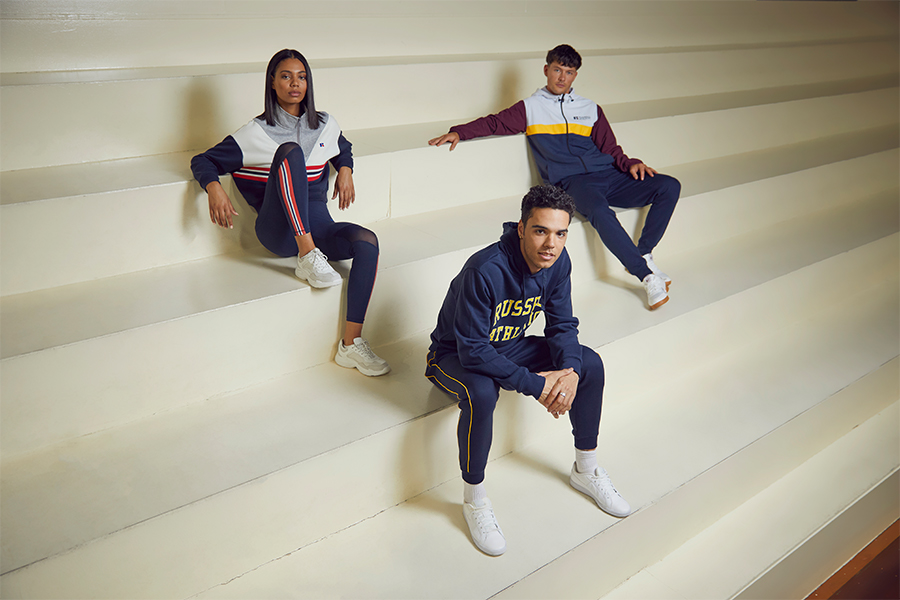 3. Russell Athletic Teams Up with Support Act
Sport and casual apparel brand Russell Athletic has been keeping us all comfortable during isolation, but now we have even more reason to jump into our sweats. Russell Athletic has this week partnered with music charity Support Act, providing help to artists, crew and music workers who have been hit hard by the COVID-19 pandemic.
"We're delighted to support a charity that aligns with our values of living the "athletic live" which is the creativity and individuality of the music industry," said Russell Athletic brand marketing manager, Hollie Fenning. "The music industry brings so much joy to people who love our brand, so we're giving back at a time when it's really hurting. Helping out is what's it's all about right now and we're thrilled we're able to do our part in this way."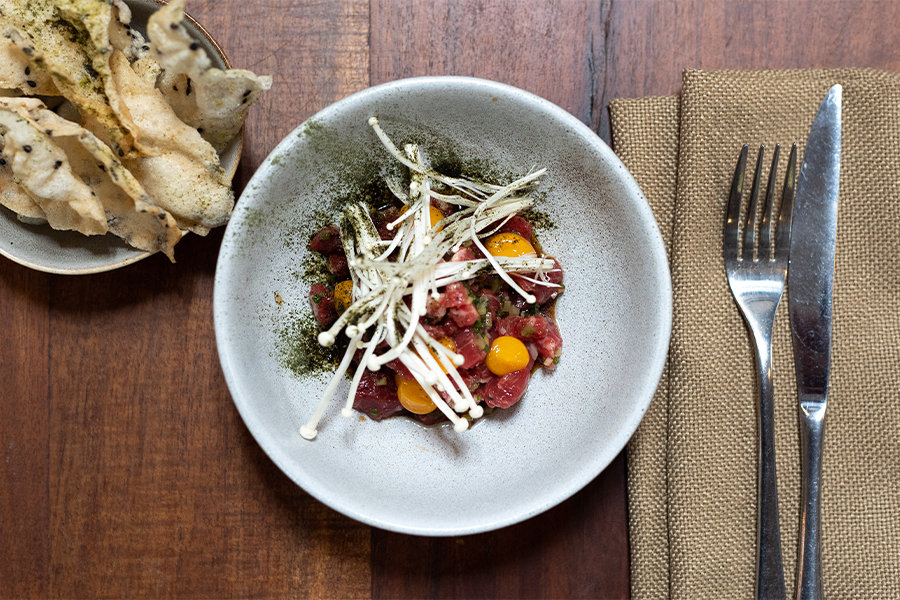 4. Archie Rose and No.5 Launch Date Night Packages
Aussie distillery icon Archie Rose has partnered with AGFG People's Choice award winner No.5 Restaurant to help provide Sydney-siders with a bit of a romantic spark. The two brands are joining forces to offer date night packages every Thursday for the month of May. For $99, you and a special someone can cop a delicious meal like swordfish ceviche, charred corn with sriracha and manchego or grilled whole spatchcock with freekeh, paired with an iconic cocktail from the Archie Rose vault.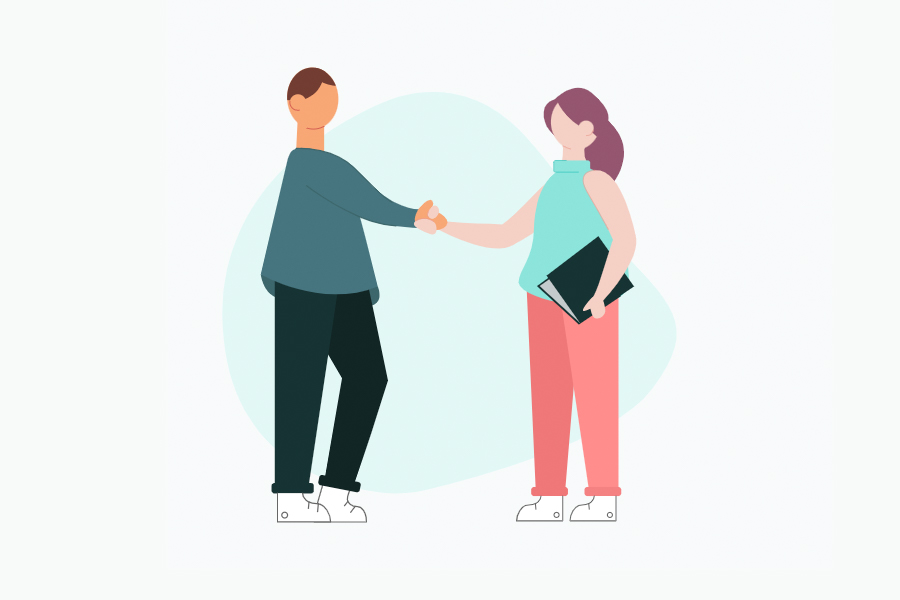 5. Weploy's 1000 Hires in 10 Days Challenge
Australian on-demand staffing service Weploy has announced a new platform called Weployconnect to help Aussies struggling to find work in the wake of the COVID-19 pandemic. The platform is challenging the community to help them hire 1000 people in ten days, with names including RMIT online already offering jobs on the platform, and companies including Roll'd and Bevilles helping their furloughed staff to onboard.
"Humans helping humans is what's most important during times like these. COVID-19 has forced a large portion of Weploy's employer base to make heart-breaking decisions to stand-down or let go of staff, and we felt there was an opportunity to provide some form of relief," Tony Wu, Weploy SEO and co-founder said.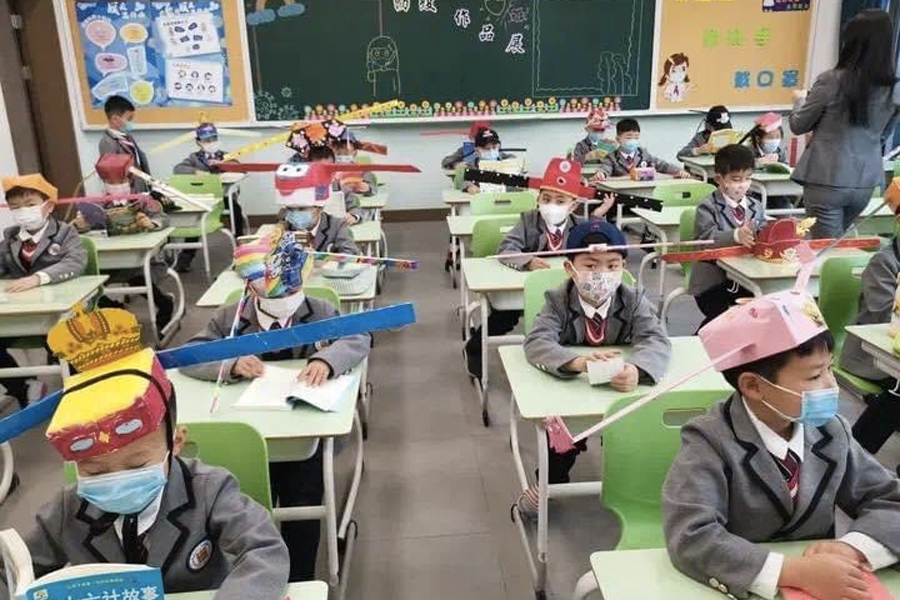 6. Chinese Kids' Social Distancing Hats
This absolute stroke of genius is Chinese ingenuity at its finest. Images recently uploaded to Chinese social media show school children wearing hats with two long beams on either side, to ensure proper social distancing measures are upheld.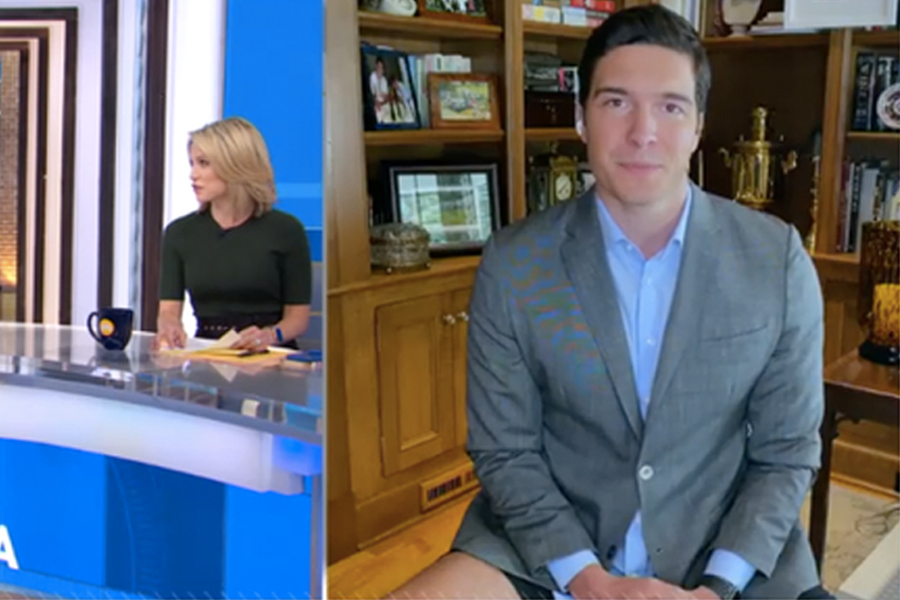 7. Reporter Does Live Cross Pantless
Probably our favourite story from this week. ABC reporter Will Reeve was caught with his pants not only down but off during a live cross. Bless him for owning up to it, but good god, that's embarrassing.
25 Best High Protein Snacks for On the Go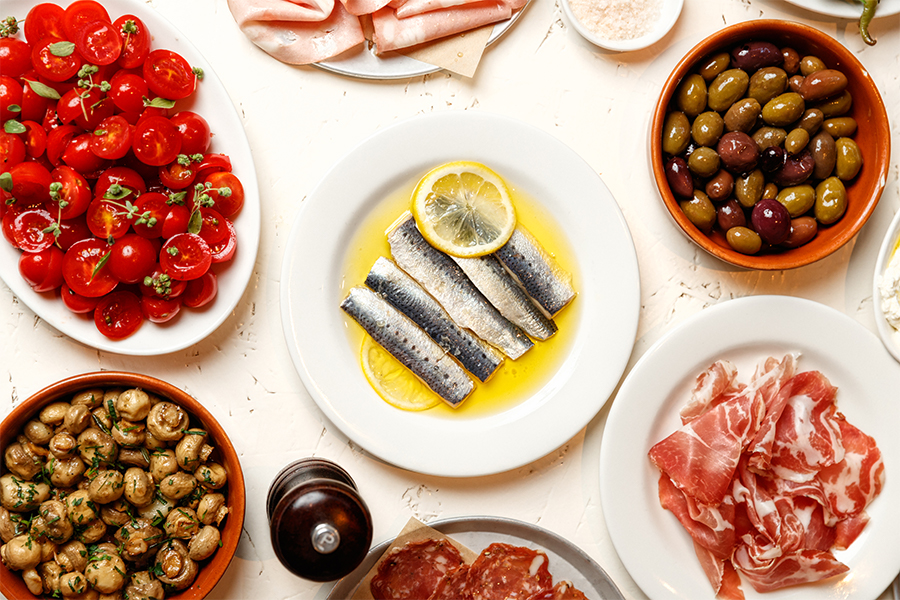 8. Merivale Home Delivery Service Saves Jobs
Earlier this week, Aussie hospitality giant Merivale announced its own takeaway delivery service across Sydney, creating new jobs for staff during the COVID-19 pandemic. Restaurant icons Mr. Wong, The Paddington/The Chicken Shop and Coogee Pavilion are joining Totti's at The Royal in the group's growing takeaway portfolio.
Delivery will be available from Wednesday 6 May to homes within a 10km radius. According to the group, Merivale employees will work as 'delivery concierges.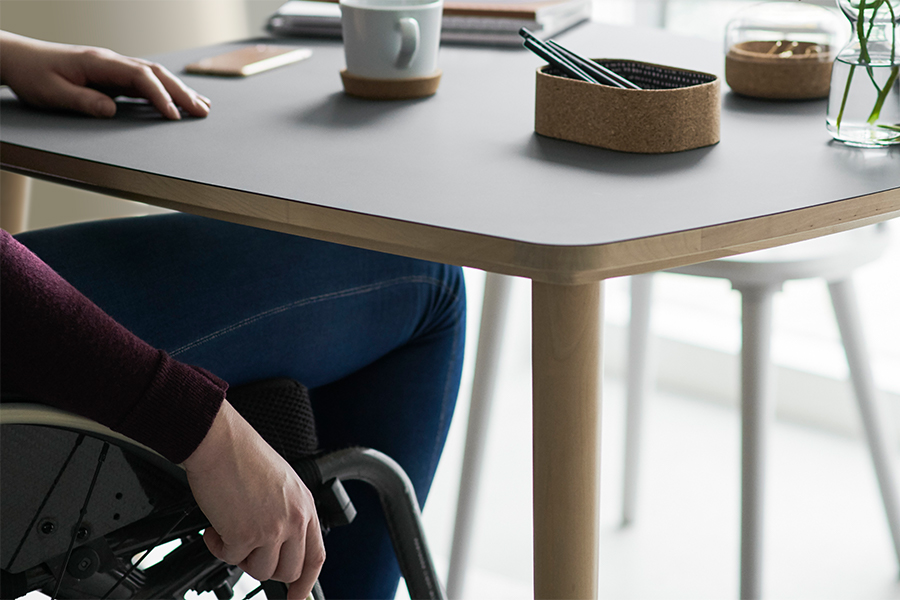 9. IKEA's Inclusive New Range
Launching today, flatpack furniture specialist IKEA Australia released the new OMTÄNKSAM collection, a range of products designed for people with disabilities and different functional needs. Available both in-store and online, the new range is designed to assist those living with a disability by adding comfort, function and safety in all areas of the home. The line includes comfortable chairs that are easy to get in and out of, tables with no underframe for extra clearance and space, and a mixing bowl with a silicone lid that can be used as a stable base for easy mixing with one hand.
10. ASOS Supports Small Business
To help support small business, online retail marketplace ASOS has removed its monthly rental fee for hosting product on the site. "It's a small amount off their monthly costs, but we know that can make a big difference for a small business' ASOS said. "We know this is a difficult time for small businesses, so we've decided to do what we can to support our 800+ independent boutiques on ASOS Marketplace. Some of our boutiques have even decided to give the money they're saving to charity."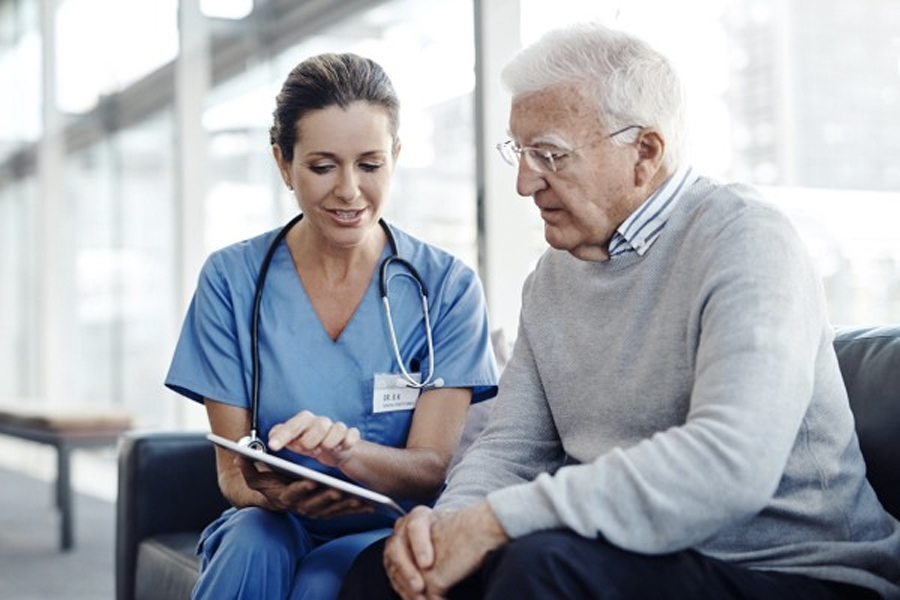 11. Aged Care's Financial Boost
The Federal Government has put aged care in the spotlight, offering up a new incentive scheme. Providers across the country will get a $900 per bed support payment, or $1350 for facilities in residential areas, according to aged care minister Richard Colbeck.
"This will contribute to the genuine extra costs that they're incurring as they manage the COVID-19 outbreak," he said.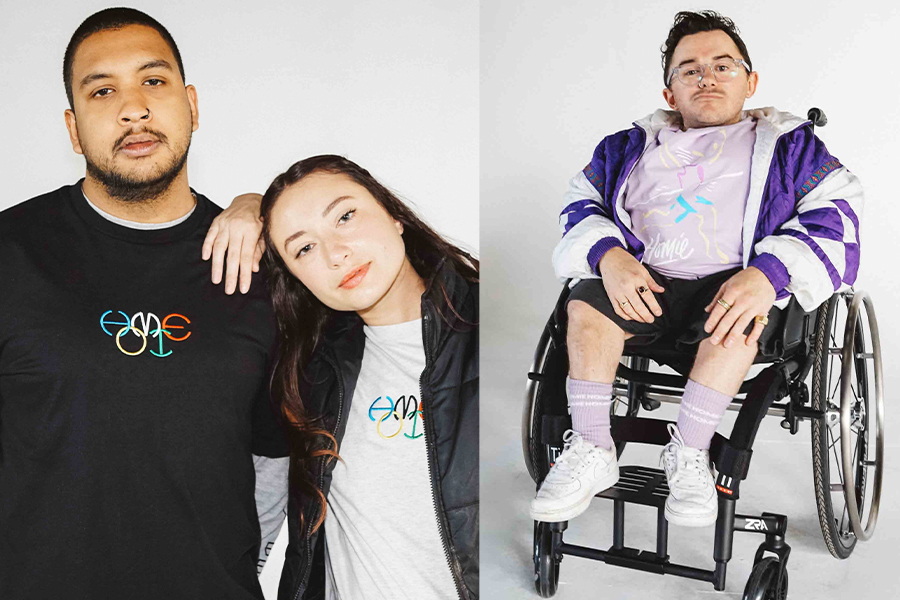 12. HoMie's Games-Inspired Capsule
Social enterprise HoMie has announced the launch of its games-inspired capsule. The vintage-themed range is a subtle nod to the now-postponed Tokyo 2020 Olympic games, which is a perfect example of the solidarity and unifying nature of sport.
"HoMie garments are known for reinforcing our ethos and referencing our values, such as 'pay it forward' in this collection. We wanted to create a collection that pays homage to the excitement and connectivity of the Games and be more playful with colours and designs – something we know the HoMie customer appreciates," says HoMie creative director and co-founder Marcus Crook.
You'll also like:
Feel-Good Friday – April 24
Feel-Good Friday – April 17
Feel-Good Friday – April 10