Feel-Good Friday: May 20 – Free Tesla
Tools down. The weekend is here, and we're stinging to get amongst the action. After a week of political and election coverage, we can confirm that we are voting for feel-good vibes only. To kickstart a bounteous couple of days, snack on this tasty little treat we just pulled out of the oven. Here's Feel-Good Friday for this week.
You'll also love:
Feel-Good-Friday: May 13 – Eat, Drink and Beer Merry
Feel-Good Friday: May 6 – A Very Sexy Schooner
Feel-Good Friday: April 29 – Hoops, Loops and Chicken Coops
Superhero Referral Rewards Program
If there's one thing we can all get around, it's free money. Leading share trading and superannuation platform, Superhero, has today announced that both existing and new referred Superhero investors will now be rewarded with US$10 of Tesla (NASDAQ: TSLA) shares as part of its referral program.
Both investors will earn the reward once the referred friend signs up to Superhero using the unique link, creates a valid Superhero trading account and deposits A$100 or more in their Superhero Wallet within 30 days of signing up. Existing Superhero users can find their unique referral link in the Profile tab of their individual Superhero accounts both in app and via their web browser.
Champion x HoMie x Smiley Release Collab for Kindness
Global sportswear brand Champion and Australian social enterprise HoMie have teamed up with counter-culture icon Smiley, to encourage a kindness revolution. Launching a first-of-its-kind, purpose-led collaboration, the three beloved brands have curated a limited-edition range, to help combat youth homelessness and hardship. The Champion x HoMie x Smiley range, "Starts With A Smile", aims to unite people and encourage them to spread kindness, compassion and friendliness. The collection will be sold at Champion stores nationally and online, as well as in HoMie's flagship Fitzroy store, the range drops next Thursday, 26th May.
Ronald McDonald House Dance for Sick Kids Fundraiser
Ronald McDonald House Charities is calling on people of all ages and abilities to make time for some serious fun, with a 7-day dance challenge that will get you moving and grooving from Monday 23 – Sunday 29 of May. Dance for Sick Kids aims to raise $1.6 million, which will provide 10,000 nights of support for seriously ill or injured children and their families.
RMHC has seen an overwhelming level of support for the national fundraiser so far, with over 2,500 Aussies already registered to raise the roof to raise vital funds for the charity. Join Yellow Wiggle, Tsehay Hawkins and dance legends, Marko Panzic and Jarryd Byrne as they help raise vital funds for an extremely worthy cause.
MR PORTER Drives Mental Health Awareness with Exclusive Tee Store Collection
For the fourth year running, MR PORTER has unveiled its Tee Store x MR PORTER Health in Mind capsule collection. The 104 exclusive pieces has been produced by 18 leading contemporary and designer brands, tasked with creating pieces that reflect the brief of driving awareness for men's mental health and wellbeing. Net profits of each piece sold during the first two weeks will be donated to the MR PORTER Health In Mind Fund powered by Movember, supporting men's mental and physical health initiatives to help men lead happier, healthier and more fulfilling lives.
Available globally, the collection encompasses graphic T-shirts, hoodies, hats and socks in a palette of joyful colours and streetwear silhouettes from leading contemporary brands including Acne Studios, Gallery Dept., Museum of Peace & Quiet, POLITE WORLDWIDE®️ and Sorry in Advance.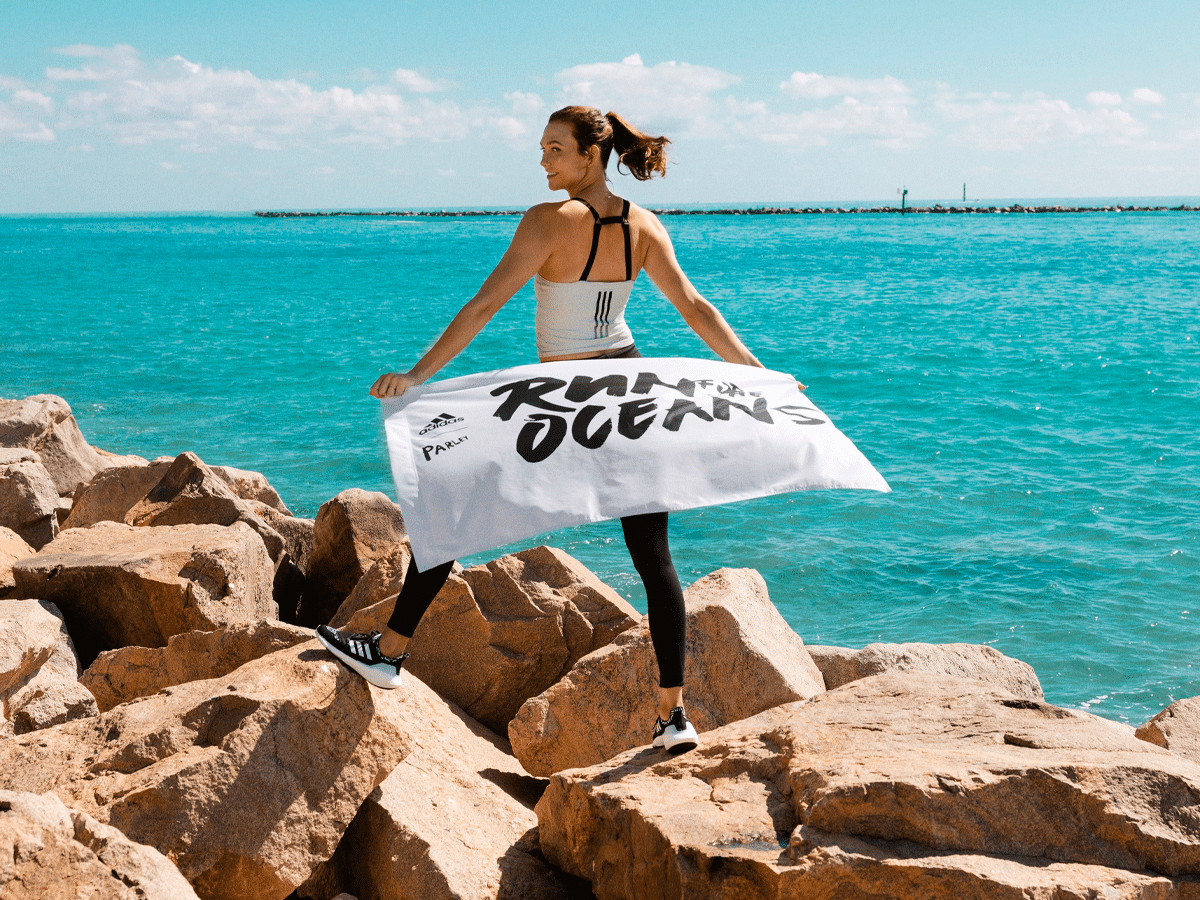 adidas x Parley for the Oceans Unite Sporting Communities to Save the Ocean
Adidas and its longstanding partner Parley for the Oceans are once again encouraging the global sporting community to turn
activity into action and Run for the Oceans in 2022. For the first time, new activities have been introduced to the challenge, making this the most inclusive Run for the Oceans yet. People from all parts of the global sporting community are invited to hit the streets, the tennis court and the football field, and unite to help protect the oceans from plastic waste. Launching between May 23 – June 8, the event returns for its fifth year, with the ambition of mobilising a generation to help end plastic waste.
For every 10 minutes of running from select activities, such as running, tennis or football*, recorded by participants via the adidas Runtastic app, Joyrun, Codoon, Yeudongquan or Strava, Parley will clean up the equivalent weight of one plastic bottle from beaches, remote islands, and coastlines before it reaches the ocean (up to a maximum of 250,000kg). For 2022, adidas x Parley have announced the launch of Adizero X Parley and Ultraboost 22 X Parley. With a carbon footprint of just 3.5kg per pair, the Adizero X Parley is the first time adidas and Parley have combined to launch a lower footprint concept.
You'll also love:
Feel-Good-Friday: May 13 – Eat, Drink and Beer Merry
Feel-Good Friday: May 6 – A Very Sexy Schooner
Feel-Good Friday: April 29 – Hoops, Loops and Chicken Coops