Keanu Reeves' Age-Defying 'Matrix' Workout & Diet Plan
Looking to crank up your fitness and mixed martial arts game to an eleven? Then all you'll need is the workout and diet plan of Keanu Reeves a.k.a 'The Chosen One'. As a man who needs no introduction, Keanu Reeves is not only celebrated for the protagonists he plays in his chart-busting movies, it's the dude's charisma, down-to-earthiness, meme-worthiness and sleekness that have tickled us fancy for decades.
Interestingly, the A-lister's physicality has also been a buzz-worthy topic in all corners of the web. And with The Matrix Resurrections now on streaming, the time is nigh to reveal to you the training and diet program of Hollywood's most humble hombre.
His training features a medley of martial arts and conditioning exercises, and his diet is a piece of cake (oxymoron fully intended), enough to earn you a killer physique and killer moves.
RELATED: Chris Pratt's 'Guardians of the Galaxy' workout is just as intense.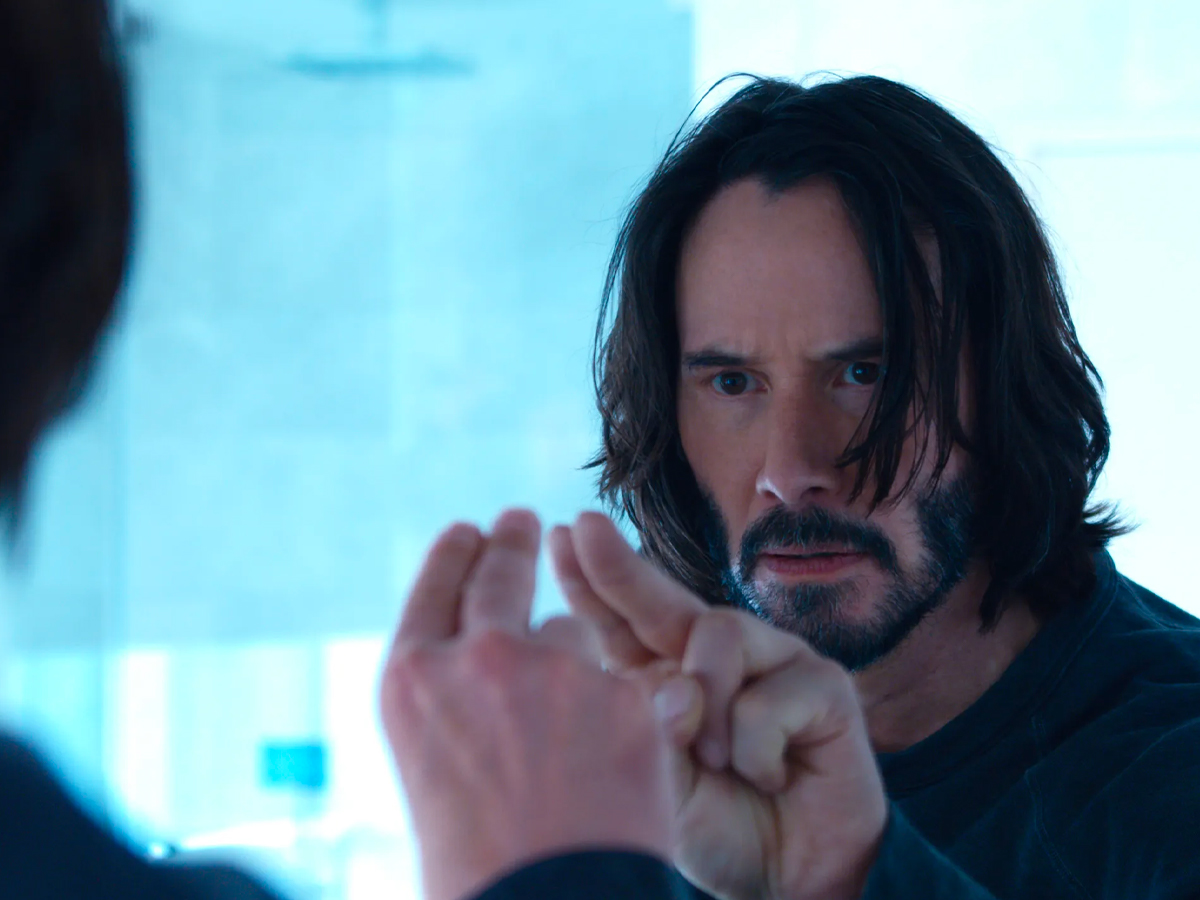 Keanu Reeves 'The Matrix' Diet Plan
When shaping up for the role of Neo, Reeves didn't have an over-the-top diet plan. He just stuck to some simple ground rules. Rule number one: he's allowed to indulge in a cheat meal — as long as it fits his macros — or tuck into whatever at whim one day of the week.
Reeves' diet includes staples like; chicken, beef, lamb, fish; tofu, oatmeal, pasta, brown rice, fruits & vegetables. Through a curated dietary regimen, he balances out his protein, carb, and fat intake. Eating several small and medium-sized meals daily to curb hunger and eliminate processed food cravings.
According to Men's Journal, Reeves diet was "low sodium, low fat" and indulged in a steak "the night before a big fight sequence." While Neo isn't a jacked character, as per most action movie protagonists, it's imperative that Reeves maintained optimum physicality with a diet consisting of a decent amount of carbs, protein and fibre to maximise nourishment and recovery after a workout and filming; as well as a low amount of fat to remain lean. And whilst there's no official diet regiment on the web, we've meticulously put together a diet plan that Reeves adopts when preparing for a role.
Keanu Reeves Meal Plan
Meal 1
---
Featured Video from Man of Many
---
1 bowl of mixed grain cereal
1 brown toast with 1/3 avocado
1 banana
Meal 2
Meal 3
200 g (7 oz) of tuna or chicken
Greek salad
or
1 cup of steamed vegetables
Meal 4
Meal 5
225 g (8 oz) of steak or other lean meat
200 g of brown rice
Roasted bell peppers (capsicum)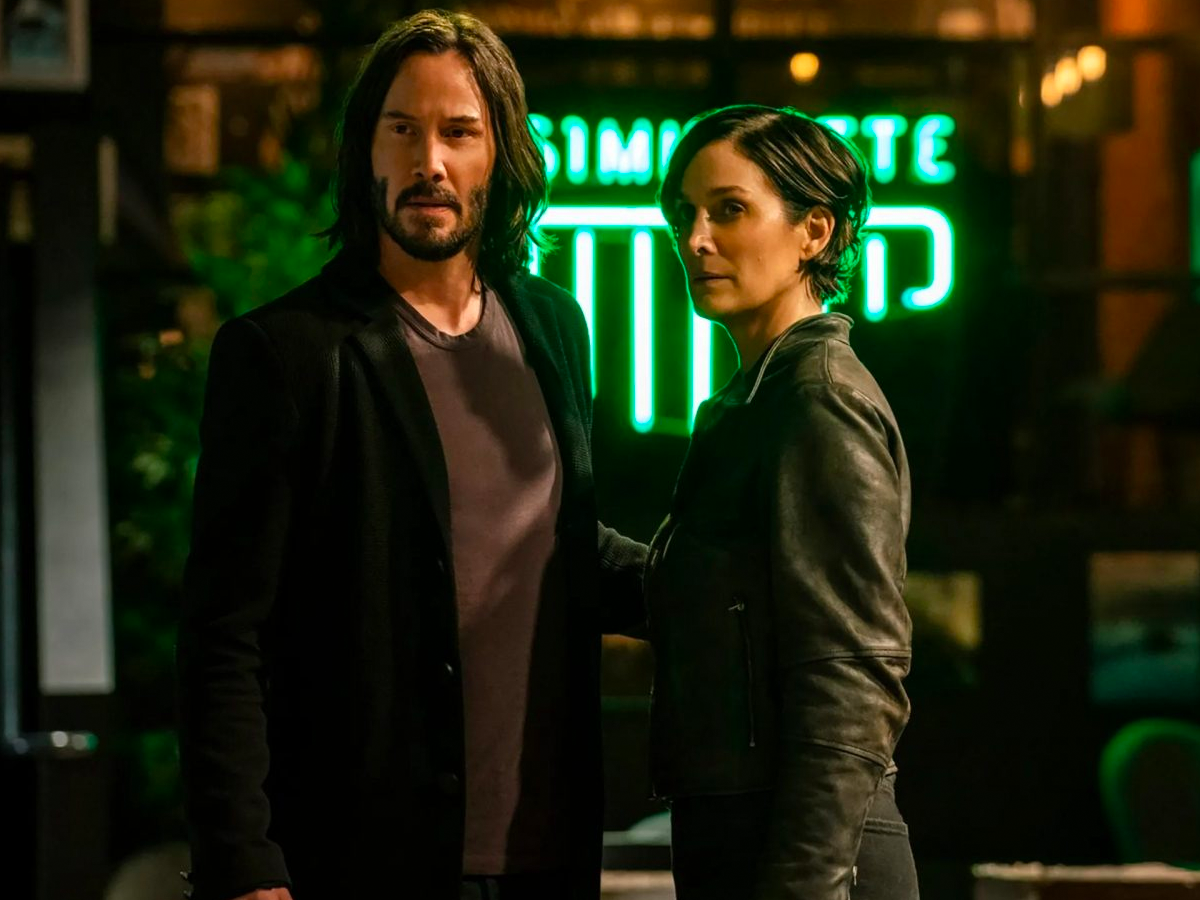 Keanu Reeves 'The Matrix' Workout Routine 
Since The Matrix was the first time Reeves got into full action-star mode, it might surprise you that intensive workouts weren't a part of his routine. His character Neo wasn't intended to be buff. However, that doesn't mean Reeves didn't put in enough sweat and effort. According to Kung Fu Magazine, Reeves and his co-stars went through months of mixed martial arts training to ensure that they had the necessary combat skills to nail the complex choreography required to shoot the movie's fight scenes.
And since his roles in The Matrix and John Wick parallel in action performance, the actor stated that his training for John Wick required him to go to the mat for hours a day, every day for 5-6 months. And in an interview with Muscle and Fitness, Patrick Murphy, Reeves' trainer of 25 years said: "Keanu's body was put through the wringer. This meant focusing on a high-volume, low-impact routine with limited rest. In other words, injury was avoided by focusing on performing a high number of repetitions rather than lifting heavy weights."
According to Muscle and Fitness, Reeves's workout regimen is the synergy of MMA and conditioning. He concentrates on each of his body parts with many different exercises to ensure stability for his stunts and the scenes were exceptionally executed. The icon's training sessions aimed to enhance speed, strength, stamina and suppleness for the action sequences in the franchise that feature plenty of throws, armlocks and strikes.
Monday – Mixed Martial Arts
Tuesday – Plyometrics
Wednesday – Strength & conditioning
Thursday – Mixed Martial Arts
Friday – Resistance training
Monday: Mixed Martial Arts 
2 hours of partnered ground and standing work
Back Attacks
Cross-training
Down Under Leg Attacks
Body Throws
Punches & kicks
Takedowns
Defence
Freestyle Fighting
Tuesday: Plyometrics 
The plyometric exercises helped Reeves enhance his speed and muscle power when squaring off with agent Smith.
Box Jumps – 3 sets of 6-8 reps
Banded Board Jump – 3 sets of 6-8 reps
Explosive Push-Ups – 3 sets of 6-8 reps
Ball Chest Pass – 3 sets of 6-8 reps
Wednesday: Strength & conditioning
Circuit 1
Elastic band exercises
Isometric Lunge With Band Front Raise – 2 sets of 10 reps
Alternating Reverse Lunge With Band Row – 2 sets of 15-20 reps
None-Elastic band exercises
Step Forward And Press Punch With Band – 2 sets of 15-20 reps
Circuit 2
Standing Leg Swing – 2 sets of 10-15 reps
Single-Leg Balance Body Lever – 2 sets of 10-15 reps
Circuit 3
Dumbbell Floor Press – 2 sets of 10-15 reps
Single-Leg Pistol Squat Hop – 2 sets of 10-15 reps
Thursday: Mixed Martial Arts 
HIIT Exercises (warm-up) – 10 mins
2 hours of partnered ground and standing work
Back Attacks
Cross-training
Down Under Leg Attacks
Body Throws
Punches & kicks
Takedowns
Defence
Freestyle Fighting
Friday: Resistance training
Pull-ups – 2-3 sets of 8-10 reps
Body Weight Squats – 2-3 sets of 8-10 reps
Lunges – 2-3 sets of 8-10 reps
Planks – 2-3 sets of 1-3 minute hold, with 1-minute rest intervals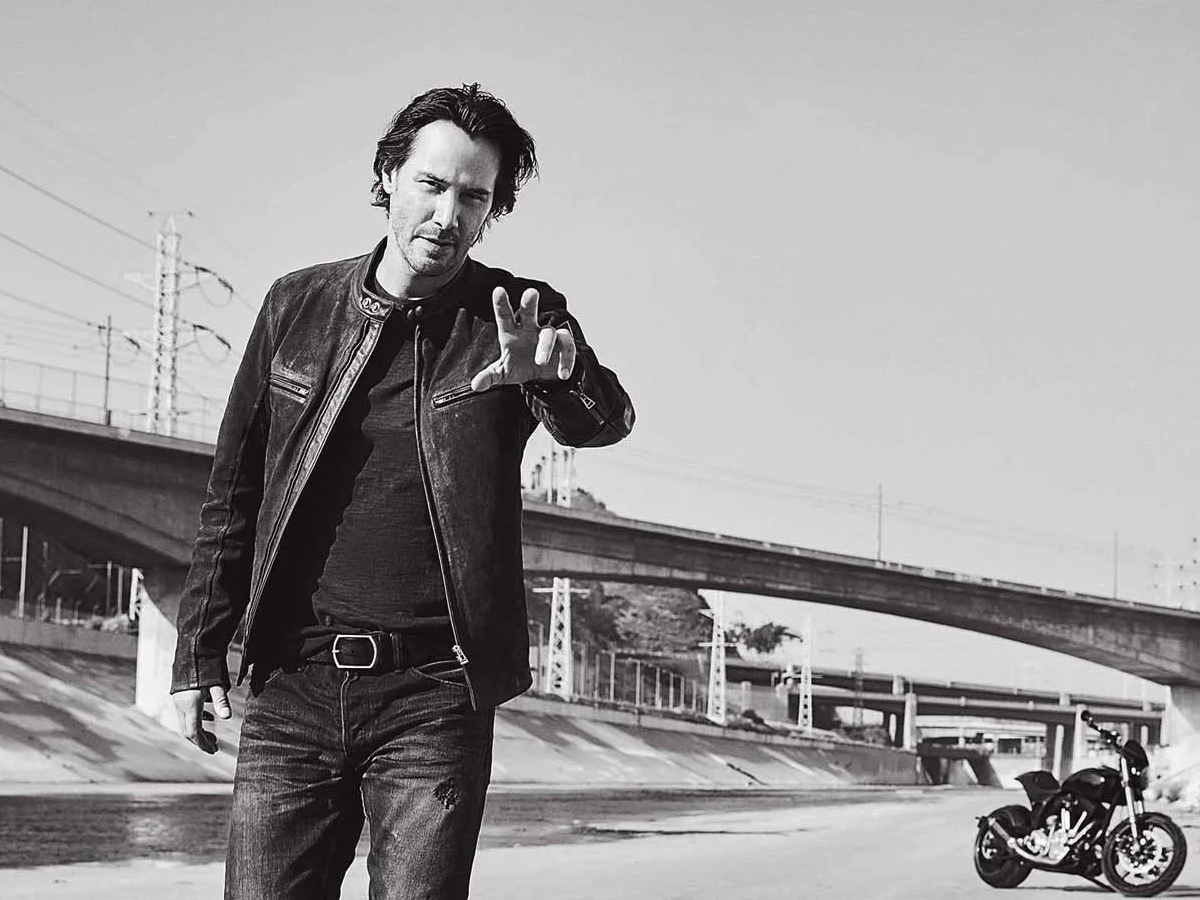 Who is Keanu Reeves?
Born in Beirut, Lebanon to a British mother and American father (who's of Hawaiian, Chinese, Portuguese & Irish extraction), Keanu Reeves was bred in Toronto, Canada and first dipped his toes in the world of theatrics at the age of nine, when partaking in the musical comedy Damn Yankees. It was dint of his Hollywood & Broadway director stepfather, that he was imbued to carve out a career in acting.
In his schooling years, Reeves was a tad taciturn yet scamp-like. And in one instance, was ousted from a high school for his disorderly behaviour. But the Hollywood shoo-in wasn't always primed to become an actor. Reeves was an adept ice hockey goalkeeper in high school and had his eyes on becoming a professional ice hockey player. In eleventh grade, Reeves dropped out of school to have a proper stab at acting — but his ascent to stardom didn't transpire until 1983.
In one of his earliest screen roles, he appeared in a Coca-Cola commercial (1983), and in the subsequent year made his acting debut in an episode of the TV series, Hangin' In. The stalwart continued to flourish in showbiz by acting in the likes of Young Again (1985) and Youngblood (1986). And with his popularity picking up steam when starring in the comedy hit Bill & Ted's Excellent Adventure (1989), it wasn't until Speed (1994) that his infectiousness and iconicity turned heads worldwide.
In a video by the YouTube channel Before They Were Famous, a compilation of Reeves' meteoric rise and most humble moments, gives credence to the star's lovability. Today, his career spans almost four decades and has had him star in Hollywood's most acclaimed movies, with finesse across genres, that have, en masse, racked up over USD$2 billion.
Age: 57 years
Height: 186 cm/ 6 ft 1.2 inches
Weight: 79 kg/ 175 Ibs
Acting career: 1984-present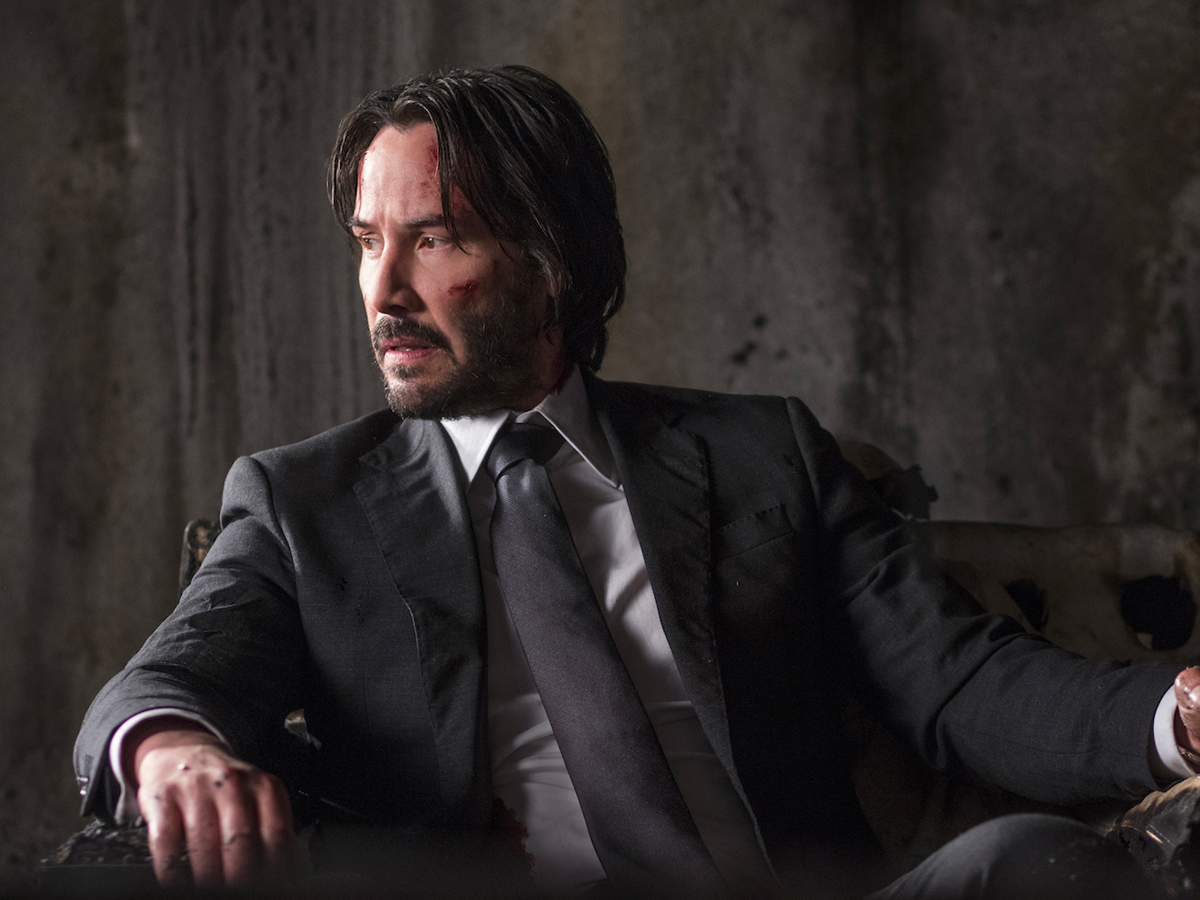 General FAQs
How much training did Keanu Reeves do for John Wick?
For the role of John Wick, Reeves had to get the knack of Judo and Brazilian Jiu-Jitsu for the ferocious fight scenes. His martial arts training encompassed sparring, grappling, submitting, mounting and freestyle fighting.
How good is Keanu Reeves at martial arts?
Since most of Keanu Reeves' chart-smashing movies had him go to the mattress, particularly in the John Wick franchise, he's become a bona fide BJJ and Judo practitioner. He was initially a white belt and made the grade to a black belt in 2017. You can catch him executing some impressive BJJ moves in behind-the-scenes footage on YouTube.
When is The Matrix Resurrections coming out?
The Matrix Resurrections screens in cinemas on the Christmas-adjacent date of December 26, 2021.
You'll also like:
---
Featured Video from Man of Many