Rockay's New Socks Improve Runs, Reduce Injury & Aid Recovery
The old adage goes, 'the best time to plant a tree was twenty years ago, the second best time is now', and while we're not in the business of horticulture, we are in the business of championing the causes we think are right. With Earth Day right around the corner, the team at Man of Many can think of no better time than the present to toast the makers and doers putting our planet first. One of our favourites is Denmark-born running apparel brand Rockay. The performance wear business is one of the few sustainable sports brands offering a product that isn't just easy on the planet, but also on the eyes.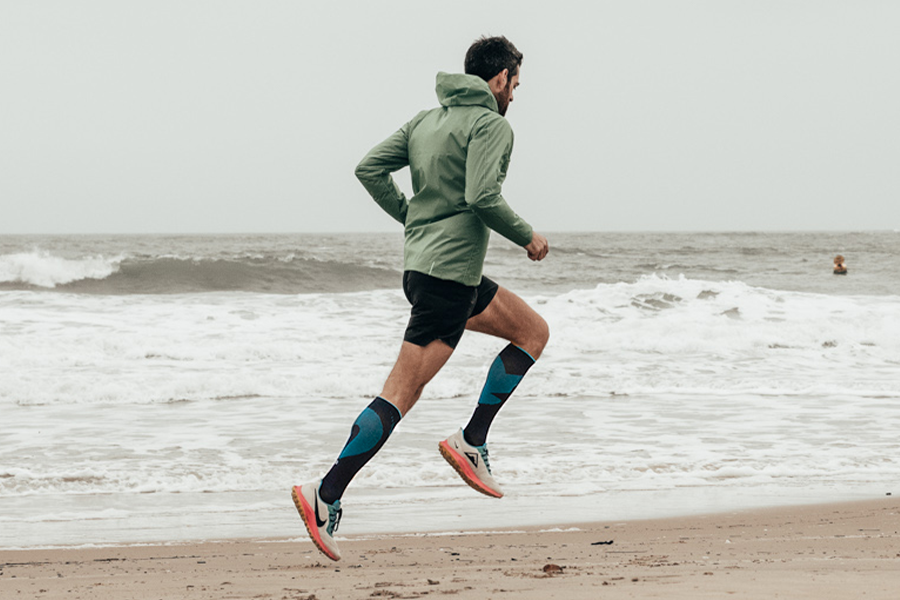 Rockay's Vigor Performance Socks are perfect for runners and athletes looking to boost their endurance without compromising on comfort. Where most compression socks are too hot to wear for long-distance activities, Rockay has added breathable mesh zones throughout the leg, including around toes, to keep your feet cool. Constructed using special high-quality cylinder knitting machines, holding 200 very thin knitting needles (1/50th of an inch thick), these compression socks are a high-tech, highly durable fit.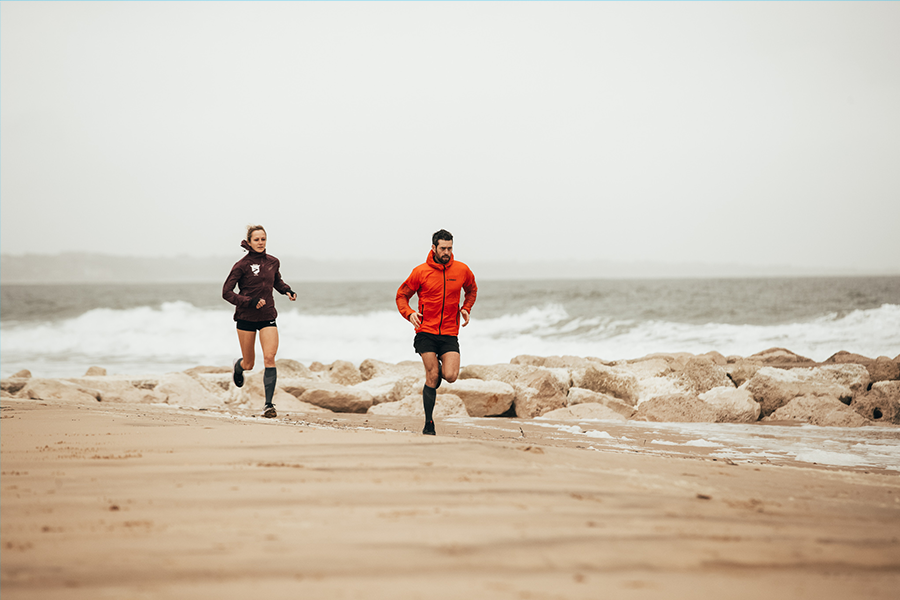 Slip your size 10s into the Vigor compression socks and you'll find a layer of carefully positioned performance cushioning on top and below the toes to allow for maximum protection and anti-blister properties. Perfect if you're looking to hit the hiking trail or do some cross country running. Oh and for those among us who cop some flack for our less than inviting after-run odour, Rockay has got you covered. Thanks to an advanced Swedish technology called Polygiene, Rockay socks remain odour-free, meaning more wears and fewer washes. But aside from stopping the stench, the most exciting thing about Rockay's Vigor performance socks happens well before you even slide them on.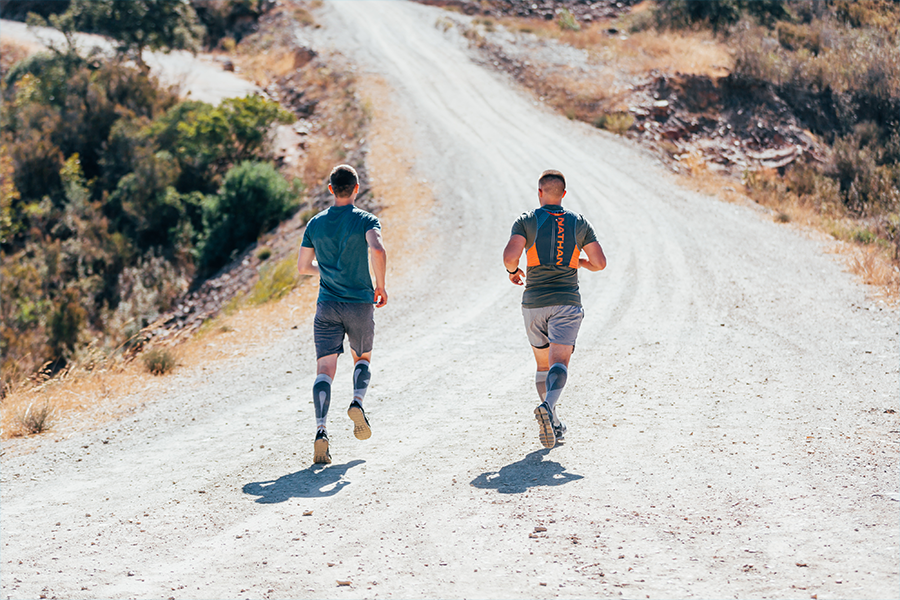 All of Rockay's premium running socks are made from ECONYL regenerated nylon, which is a product made from recycling ocean waste, fishing nets, and landfill fabrics. It means those who choose to wear Rockay socks are helping to clean our oceans, supporting the global sustainability movement. In fact, all Rockay socks are sourced from 100 per cent recyclable materials. So if you're an athlete that likes the idea of wrapping some ex-fishing nets around your feet, go with the brand that's doing it the right way. This Earth Day, celebrate in style with Rockay's Vigor Performance Socks.