6 Toughest Special Forces Fitness Tests in the World
SAS and Special Forces fitness tests are designed to separate the cream from the crop. The ultimate quantifier, Special Forces units are notorious for accepting only the most elite applicants to their courses. Because of this, the fitness tests they use are designed to weed out the weak, unfit, or unprepared. Each of the tests listed below are the bare minimum requirements to get accepted into the course, and you better believe they step things up from there. So, do you think you've got what it takes to pass the toughest SAS fitness tests in the world? Here's what they involve…
You'll also like:
What Does Creatine Do? Fitness' Most Misunderstood Supplement Explained
25 Best High Protein Snacks for On the Go
Is Pre-Workout Actually Safe? A Complete Guide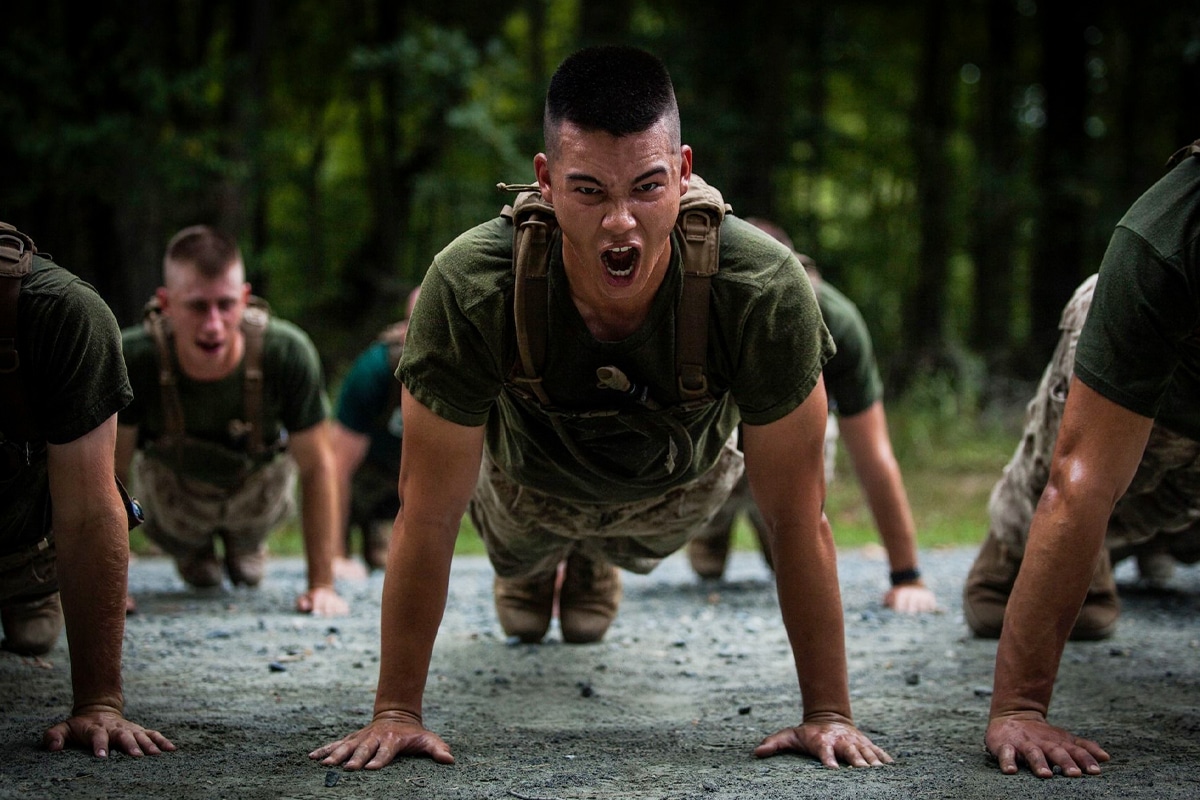 What are SAS units?
Special Air Services (SAS) units are a British special forces regiment that was founded as a regiment in 1941 by David Stirling, before being reconstituted as a corp in 1950. This unit is designed to combat terrorism, alongside aiding in hostage rescue, direct action and covert reconnaissance, however, their role remains a little shrouded in mystery. Due to the sensitivity of its operations, the British government or the Ministry of Defence rarely comment on their work. Importantly, Britain isn't the only region home to a SAS unit.
Both Australia and New Zealand have their own SAS units, with the Australian infantry known as the Special Air Service Regiment (officially abbreviated SASR though commonly known as the SAS). This unit was formed in 1957 and unsurprisingly, was modelled on the British SAS, even sharing sharing the motto, "Who Dares Wins".
Put simply, special forces units are the most elite military forces each of these countries has to offer. These units typically operate the most dangerous, complex, and difficult missions tasked to a military. Because of the complexity and high levels of danger and hardship they will face in the field, SAS selection courses push applicants to their absolute limits both mentally and physically. Known for torturous tasks and unrelenting pressure, special forces courses have the lowest completion rate of any military branch. Some of the units on this list pass just 3 per cent of applicants, sometimes none at all. And now we're up to speed, let's get into the entry fitness tests.
It's important to note that while some of the countries listed below have 'special forces', such as Russia and Israel, they do not have SAS nor are they referred to as such. However, many of them were trained by the UK SAS.
Toughest SAS and Special Forces Fitness Tests
Despite what you might think, the US military isn't the most extreme or intense. That privilege belongs to our friends over in Eastern Europe. The 'toughness' of each test has been judged by completion rate, with reports indicating the percentage of applicants who fail the application process.
While some tests may seem easier on the surface than others, they may surprise you. For example, the Indian Army Para Special Forces fitness test may seem simple in comparison to others, however, the fitness challenge has a 90 per cent failure rate, making it one of the toughest special forces tests in the world. So, what do the elite operative have to do to ensure they make the cut? Here is a list of the six toughest SAS and special forces fitness tests in the world.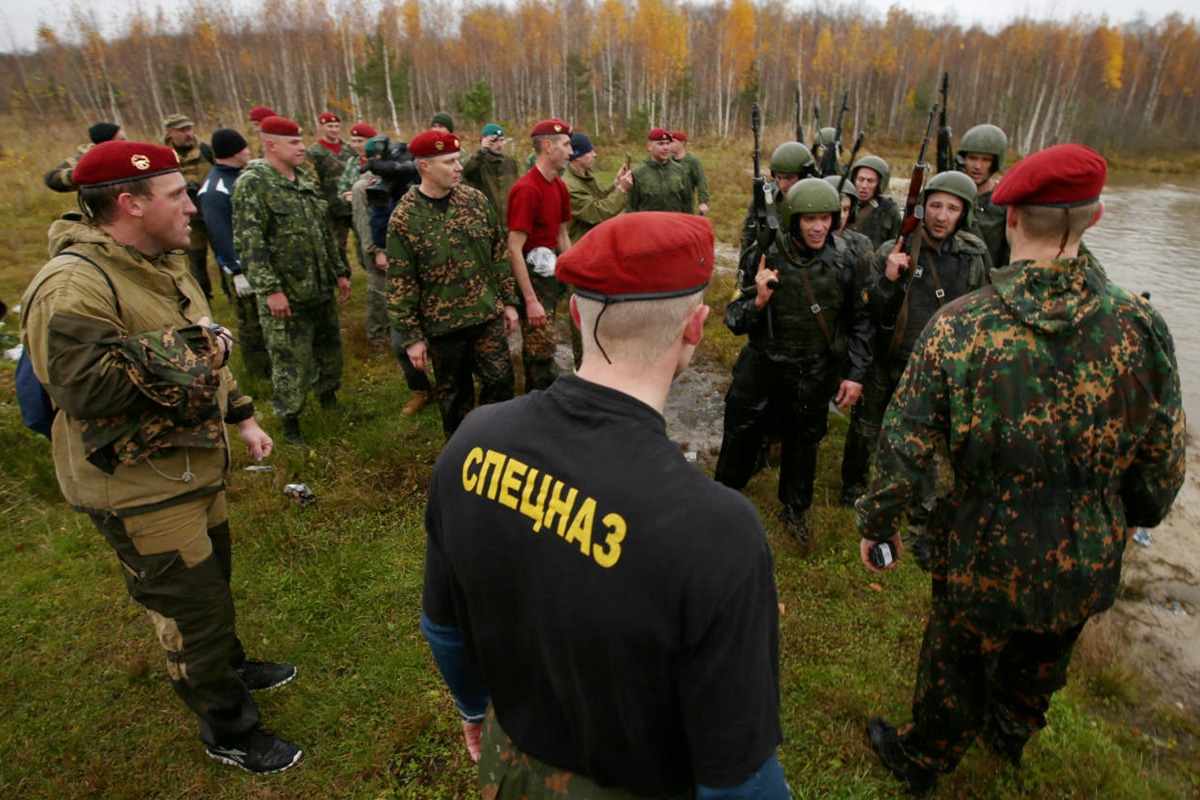 1. Russian Alpha Group Spetsnaz
If you were trying to figure out which test on the list was the toughest, Russia takes the cake (and really, are you even surprised that it's Russia?). To be selected for Alpha Group Spetsnaz training, Russia's special forces unit, applicants must undertake the toughest military fitness test in the world:
3000m run in 10:30 minutes or less
100m run in under 12.7 seconds
10 x 10m suicides in under 25 seconds
25 pull-ups or more
90 push-ups in 2 minutes
90 sit-ups in 2 minutes
A minimum of 30 dips with no break
10 reps of bodyweight on bench press
Hand to hand combat, 3 x 3 minute rounds against a typically larger opponent. If they act defensively or lose the fight, they fail.
Special Forces Unit: Alpha Group – Spetsnaz
Country: Russia
Established: 1978
Motto: "Win and come back"
Height requirement: 175cm (5ft 9)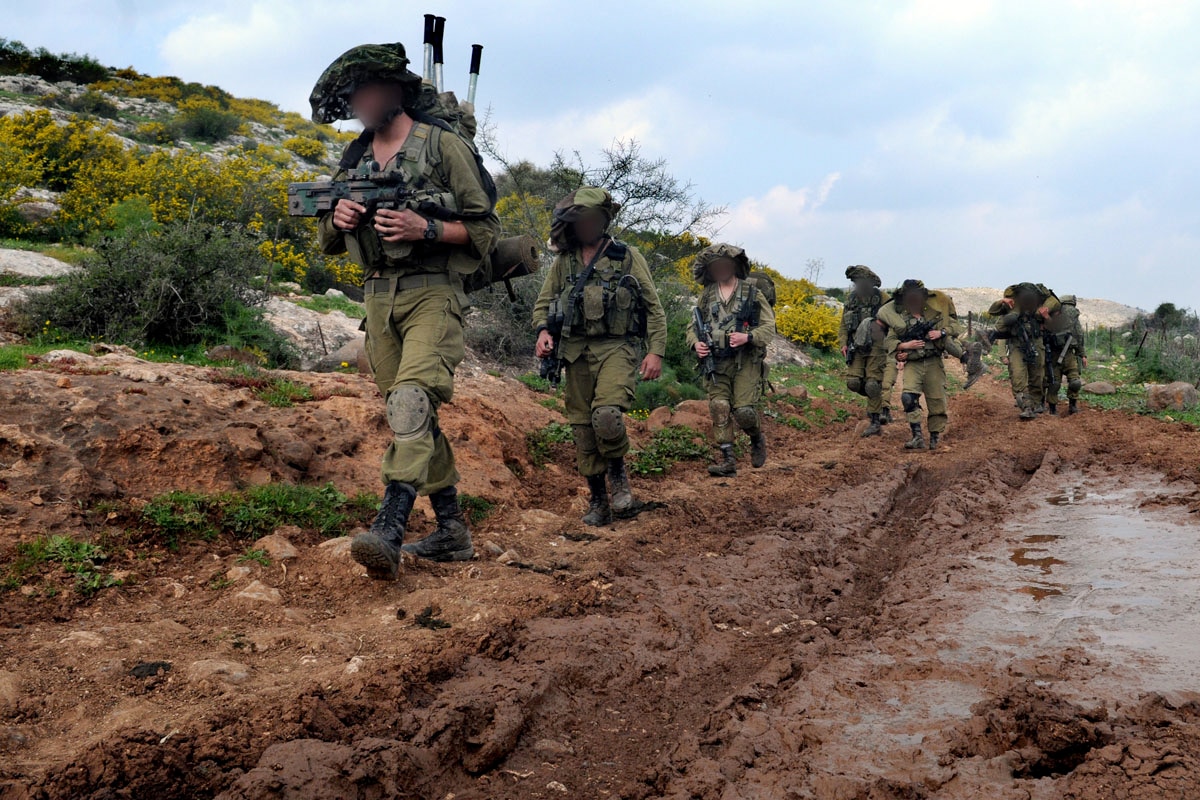 2. Israeli Sayeret Matkal
Sayeret Matkal is the special forces unit of the Israeli Defence Force. They are famously secretive and are trained to fight in all types of environments and situations. To be considered for the advanced training course, applicants must complete the following fitness test:
3km run in under 14 minutes
3 squats with a 60kg barbell (but at least 11 is considered a good score)
Suicide runs in a 15kg weighted vest in under 14 seconds
60kg bench press for 3 reps (with a minimum of 12 considered an average score)
3 pull-ups in a 15kg weighted vest (again, 12 is considered a more adequate score).
Special Forces Unit: Sayeret Matkal
Country: Israel
Established: 1957
Motto: "Who Dares Wins"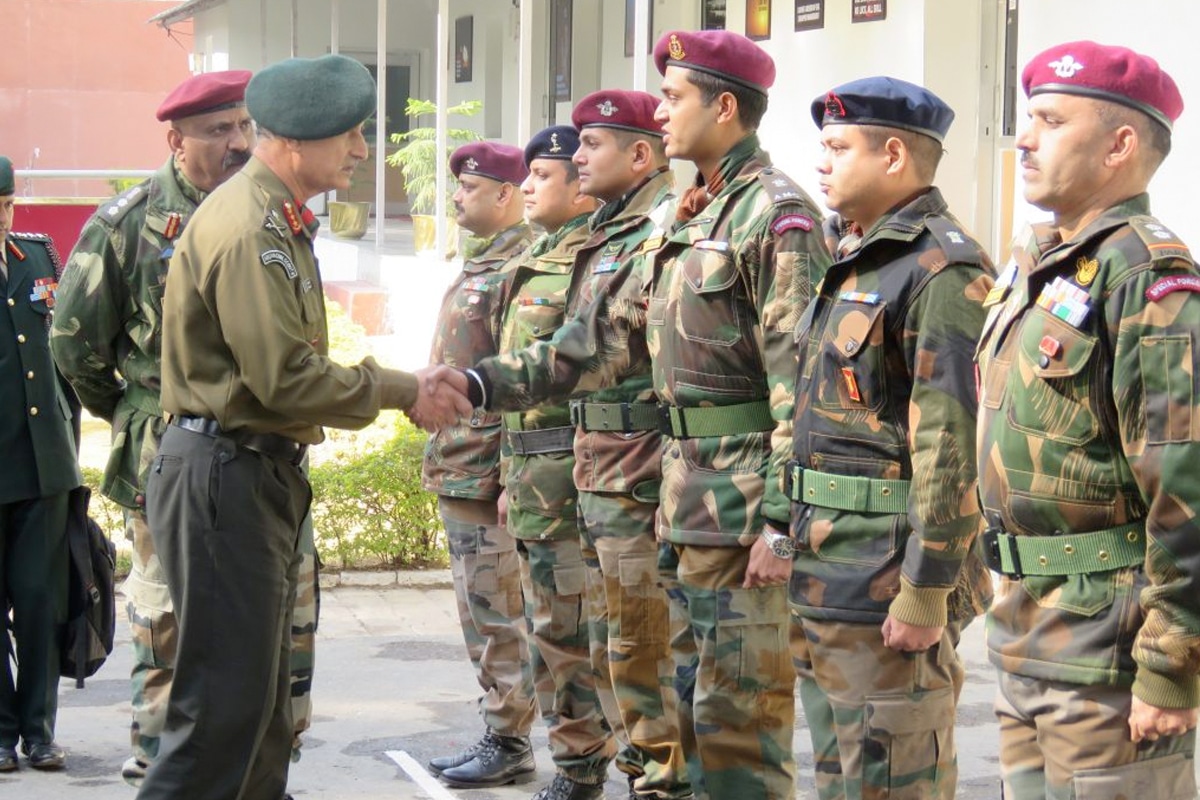 3. Indian Army Para Special Forces
The selection process for the Para SF of the Indian Army is regarded as one of the hardest in the world, with 90 per cent of applicants failing the 3-month course. To apply for the selection course, applicants must first complete the following fitness test:
5000m run in 20 minutes or less
14 strict chin-ups in a row
40 push-ups in 1 minute
80 situps in 2 minutes
A shuttle run, similar to the beep test, as a pass-fail test.
Special Forces Unit: Para SF
Country: India
Established: 1966
Motto: "Men apart every man an emperor"
4. US Army Delta Force
The most elite unit in the US Military, Delta Force only take the cream of the crop when it comes to applicants. To qualify for the second round of selection, applicants must first complete 6 exercises in order, with each exercise being scored based on reps or speed. Only the highest scores will move on to round 2. The minimum pass rate for these exercises are:
4om inverted crawl in under 25 seconds
37 situps in 1 minute
32 pushups in 1 minute
A run, dodge, jump course in under 24 seconds
A 2 mile run in under 16:30 minutes
A 100m swim fully dressed, including a jumpsuit.
Once participants pass the initial fitness test, they are then tested on an 18-mile speed march and a 40-mile march. 90% of all elite applicants won't make it through the application stage.
Special Forces Unit: Delta-Force
Country: USA
Established: 1977
Motto: "De Oppresso Liber"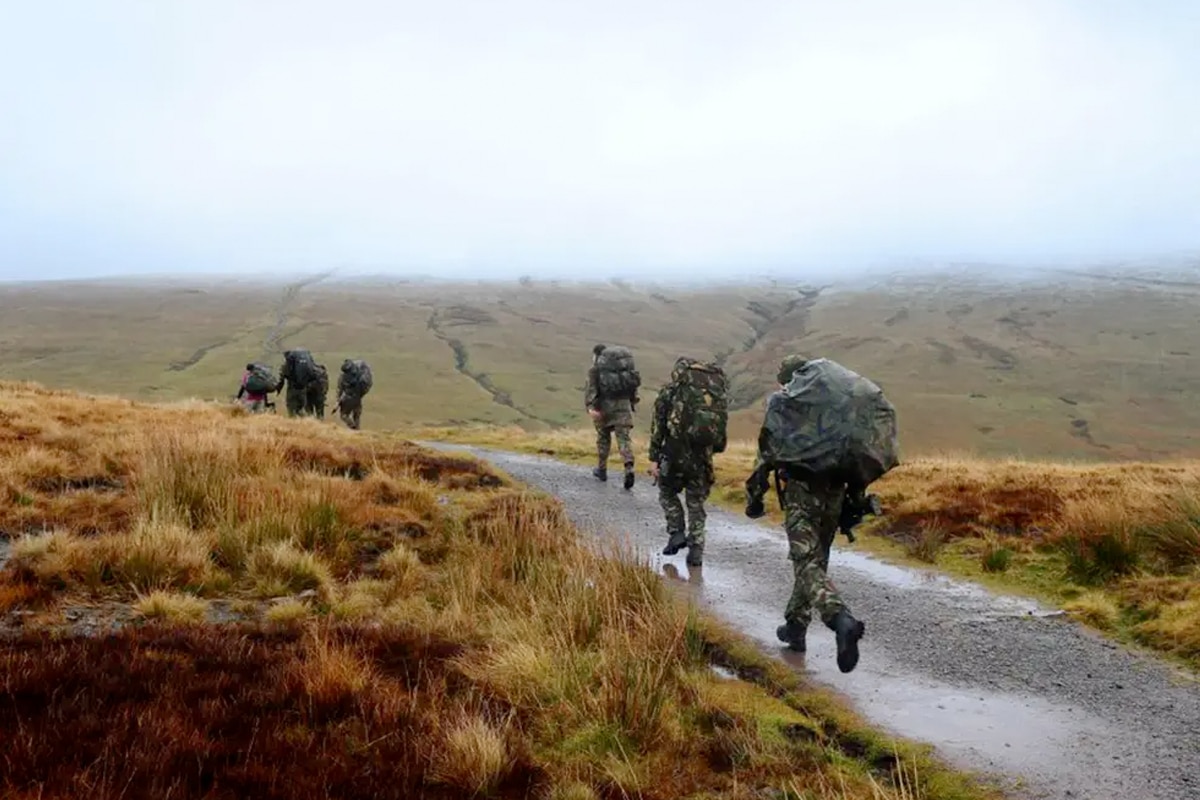 5. UK Special Air Services
The United Kingdom SAS is the oldest and most famous Special Forces unit in the world. Other countries (Australia included) have tried copying their training methods, and the selection process is considered one of the world's most difficult. According to MSIG Warrior, around 85 per cent of those who undertake the regime will fail. To gain selection into the illustrious training program, applicants must pass the following test:
45 push-ups, no rest
45 sit-ups, no rest
1.5 mile run in under 9:30 minutes
Applicant must jump from a 10m tower into water.
A 25m water swim in full uniform holding weapon
A 200m swim in uniform plus a 5 min water tread
An underwater object retrieval and dive test
8 mile hill run in under an hour
SAS Unit: Special Air Services
Country: UK
Established: 1941
Motto: "Who Dares Wins"
Attempts Allowed: 2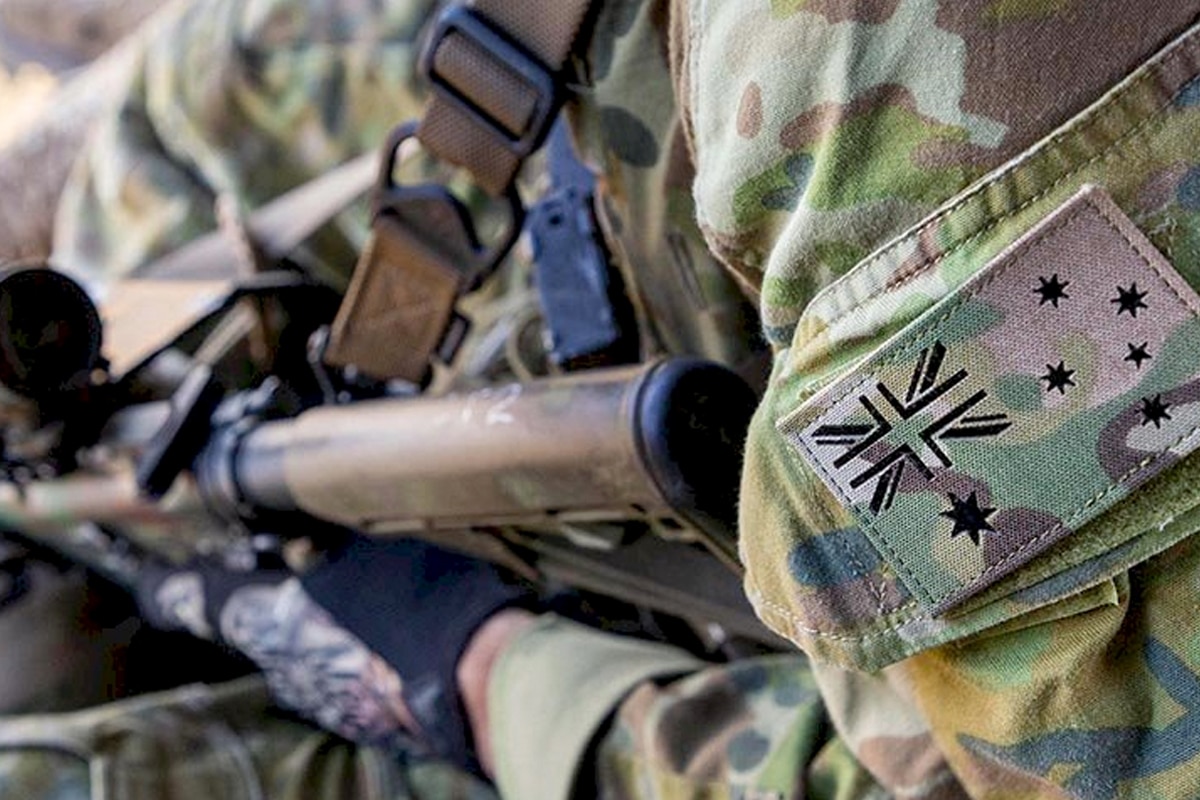 6. Australian Commandos
Kicking things off in our own backyard, we start with the 'head of the spear' of Australia's military. Australian Commandos are regarded as some of the toughest soldiers in the world, and it's easy to see why from their strict physical entry requirements. To qualify for Commando selection, Australian applicants must complete:
A minimum of 60 push-ups, 100 sit-ups, and 10 pull-ups, with points awarded for extra reps (the more points you get the higher your score for the strength component).
A run, dodge, jump course in under 50 seconds.
A 2.4km run in 11:30 minutes or less in patrol uniform and kit weighing 7kg, runners, and holding a rifle.
A swim test immediately following the run, involving a 2 minute water tread, and 400m swim in 18 minutes in full uniform and shoes.
15km endurance march in 2 hours 20 minutes, carrying a 28kg pack.
If this gruelling test isn't insane enough, applicants have just 3 minutes between each exercise, and 5 minutes between the 3k run and 100m sprint. They even have to jog from the running track to the gym to continue the test.
SAS Unit: Commandos
Country: Australia
Established: 1997
Motto: "Without Warning"
You'll also like:
What Does Creatine Do? Fitness' Most Misunderstood Supplement Explained
25 Best High Protein Snacks for On the Go
Is Pre-Workout Actually Safe? A Complete Guide
General FAQs
What do you need to get into the SAS?
To qualify for the SAS selection process, each country will have a different essential criteria. In Australia, applicants must undergo initial Infantry Rifleman training, a 6-week special forces acceleration program, and pass a special forces medical exam and psychological evaluation before entering the 21 day SAS selection course.
What is the toughest SAS test?
The toughest special forces fitness test in the world is the Russian Alpha Group Spetsnaz. To gain selection to the Russia's special forces unit, applicants must undergo a gruelling seven part fitness challenge that finishes with a literal fight.