Man of Many's Staff Favourites – 11 December 2021
One more weekend until the fat man arrives, who could believe it? After a year marred with lockdowns, a new variant and a cryptocurrency explosion, we're finally limping to the proverbial finish line. But before we hook into the Christmas beers, we've still got some Staff Favourites work to be done. Here are our top picks this week.
You'll also like:
Man of Many's Staff Favourites – 4 December 2021
Man of Many's Staff Favourites – 27 November
Man of Many's Staff Favourites – 20 November 2021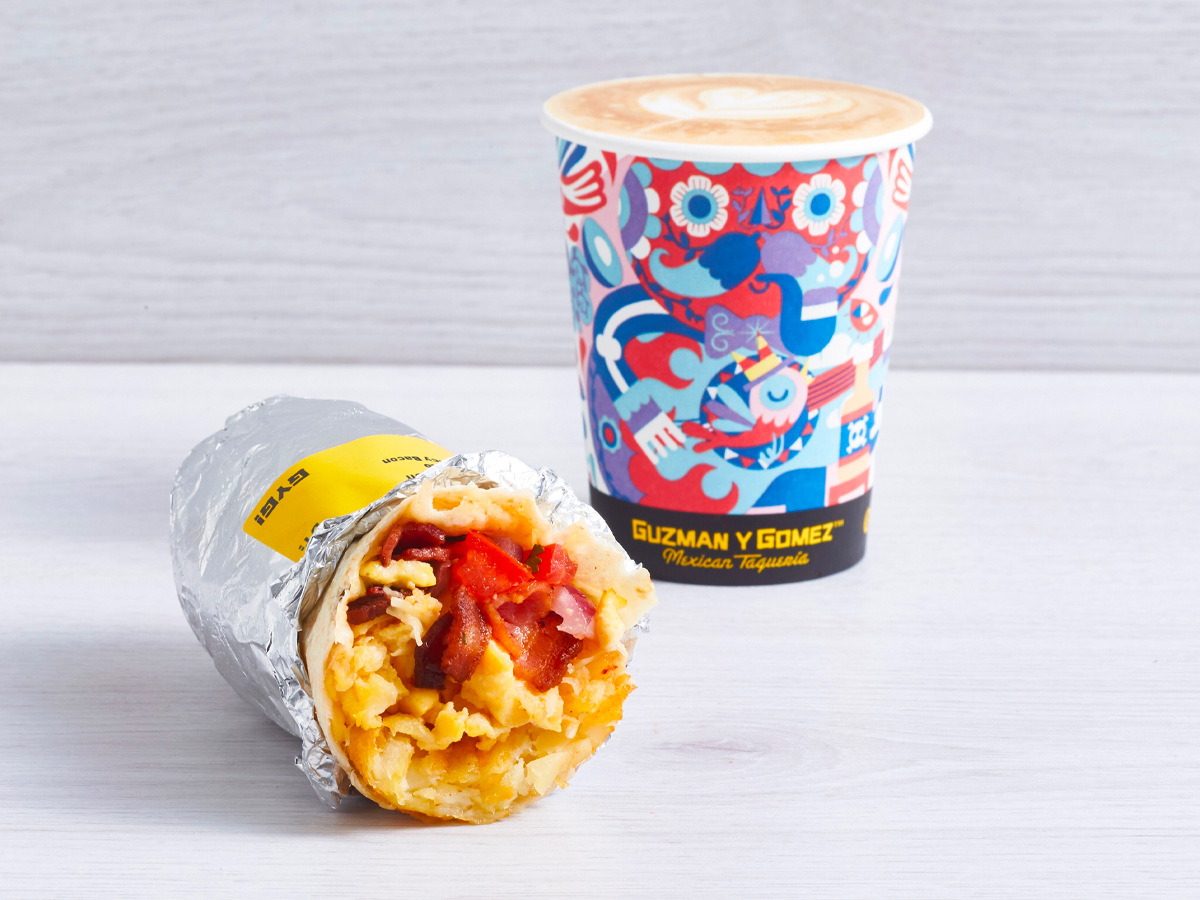 Guzman y Gomez Breakfast
Nick Hall – Digital Editor
I've spent the last decade or so skipping breakfast in favour of the 16-hour fast, but every now and then I like to indulge in a little breakfast burrito. In fact, I've become somewhat of a connoisseur in the wrapped egg and bacon world, and unsurprisingly the legends at Guzman y Gomez do it well. The fresh-Mex champs have nailed it with their breakfast range, which also includes avo on toast and the breakfast quesadilla. Look, it may seem strange that I've managed to dedicate a full section to GYG's breakfast range, but I genuinely love a burrito.
BLESSED – Love & Loyalty
Scott Purcell – Co-Founder
Had the pleasure of heading along to a Chivas X Balmain event last night and (excuse this horrible pun) was 'blessed' with the performance of Blessed, an Aussie rapper I'm pretty glad that I came across. Apparently, he was also a producer on Kid Laroi's initial EP. His song Love & Loyalty is a straight-up banger with the intro reminiscent of Sting's silky guitar licks. The only thing I think he's missing is having "lil" in front of his name but with only 6,122 views on his track at the time of writing, he's definitely one to watch out for in future and deserves all the credit that comes his way.
Hotel Clicquot
Denise Barnes – Native Content Manager
Last weekend I was one of the lucky few to have experienced the world's first Hotel Clicquot in the beautiful Byron Bay hinterland area. If heaven could be a place on earth, THIS IS IT! Absolute luxury, indulgence, and relaxation. From the moment we arrived at Ballina airport, it was clear that a weekend of opulence was ahead of us. Greeted by a chauffeur and driven to Hotel Clicquot in a Veuve branded Tesla Model X, this was only the beginning. At the entrance of the hotel, we were greeted by our own private concierge/butler with what would be our first of many glasses of Veuve Clicquot, (which was free-flowing the whole weekend). With touches of Veuve's famous sunburst yellow throughout the hotel and on the pool deck, we were set up to experience perhaps the chicest and most picturesque (or Instagram-worthy if you will) hotel stay of our lives.
Other than being spoiled with Veuve Clicquot throughout the weekend, we were treated to a Chef's Table experience with Alana Sapwell on the first night, and a Garden Gastronomy feast with David Moyle, paired with Veuve Clicquot vintages, on the second. In between delicious food & Champagne, we also received massages and went on a scenic helicopter tour over the Byron Bay region. The whole experience is something I'll never forget and proves undoubtedly that Veuve Clicquot is more than just a world-class Champagne house, it's a luxury lifestyle brand. While Hotel Clicquot was only a two-week pop-up, we have a feeling it will be back in 2022 and stick around for a little while longer. A true once-in-a-lifetime experience!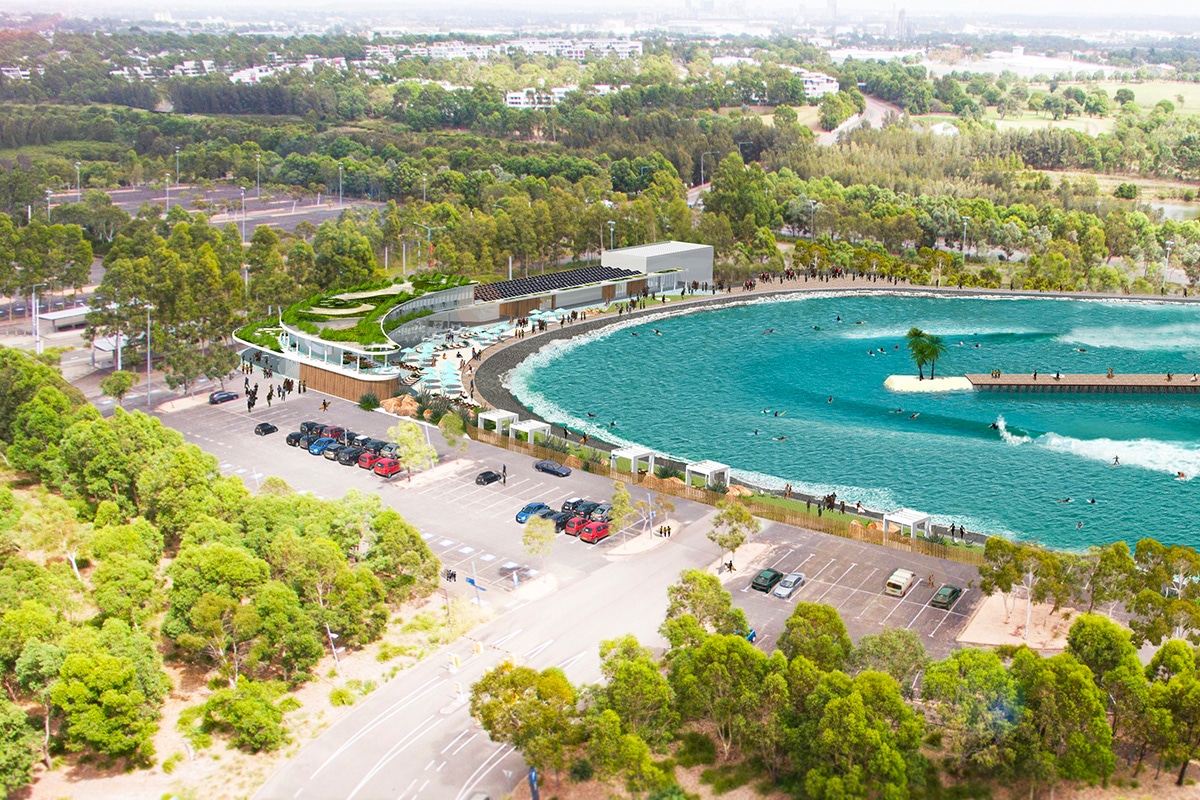 URBNSURF is coming to Sydney!
Tim Fernandes – Sales & Partnerships Manager
Although I live five minutes from the beach and fortunate to surf once a week or so, it's been a couple months since I can say I've had a really decent session with almost "perfect" waves. In Sydney, better waves will mean more crowds and especially as we head into summer the chance to surf a dozen "perfect" waves in an hour is close to impossible for most punters. URBNSURF created every surfer's dream a few years ago with their wavepool in Melbourne, near-perfect lefts and rights for all levels, with no crowds, all day. I've surfed there twice and can't talk more highly of how fun it is. They're now building a park in Sydney and whilst we wrote about the announcement earlier this year, it was just this week that construction officially began with an "early 2023" open date.
Roughly the size of the SCG, URBNSURF Sydney will be using Wavegarden "Cove" technology to generate a wave every eight seconds in their diamond-shaped surf lagoon. Ocean-like waves up to two metres in height, enabling surfers to catch 10 to 12 waves in just one hour. Just like the Melbourne pool, they'll also have a high-performance centre, working spaces, licensed café, rooftop bar, yoga studio, leisure pool for families, skate park, surf academy staffed with expert coaches, beach cabanas, surf shop, kids' playground and more. Can't wait till 202? Book a trip to Melbourne and surf now.
Hydralyte Ice Blocks x Budgy Smugglers Collaboration
Sam Mangioni – Staff Writer
If there's one trend I've fully latched on to, it's the return of the Budgy Smuggler. Not only socially accepted, Budgy Smugglers have become a staple for modern beachgoerss. So as someone who already owns multiple pairs, I was excited to see a new collaboration pop up on my desk. Teaming up with hydration heroes Hydralyte, they've launched a limited edition swimwear collection, encouraging all Aussies to get set to sweat. Inspired by the flavours of Hydralyte's Ice Block range, the togs come in numerous designs to suit every taste. Priced at $60 for men's, $85 for women's and kids ranging from $45-$65, the Hydralyte Budgy Smuggler range is the perfect purchase for summer lovers!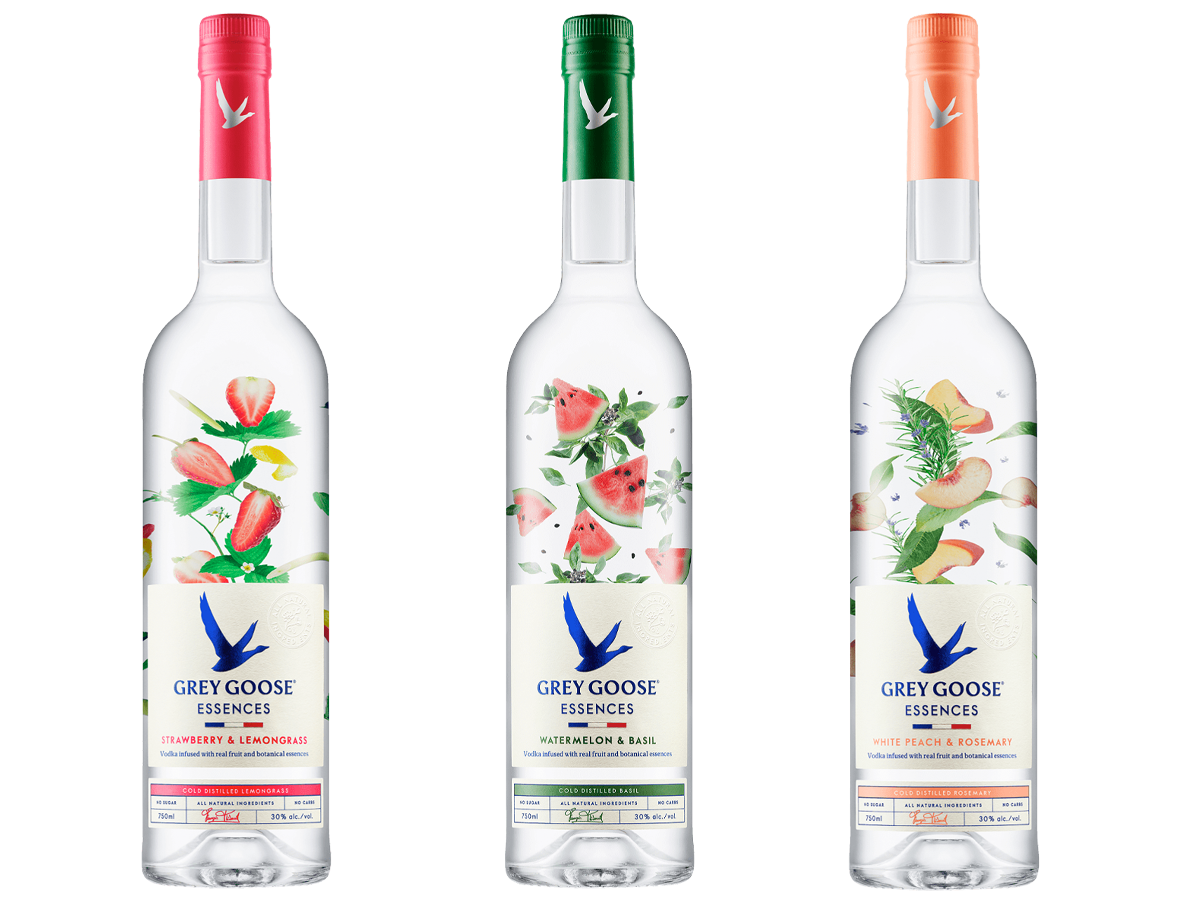 Grey Groose SEssences
Geena Valos – Account Manager
The Spritz is shaping up to be the hottest drink of the summer, and GREY GOOSE is joining the party. Last week, I attended the launch of their latest product, Essences, which aims to put an elegant French twist on the drink of the season. Made with all-natural ingredients and crafted with GREY GOOSE Vodka, these botanically-infused spirits will be available in three unique flavours: Strawberry and Lemongrass, Watermelon and Basil, and White Peach and Rosemary. Effortlessly delicious, I'd highly recommend grabbing a bottle for your next summer soirée.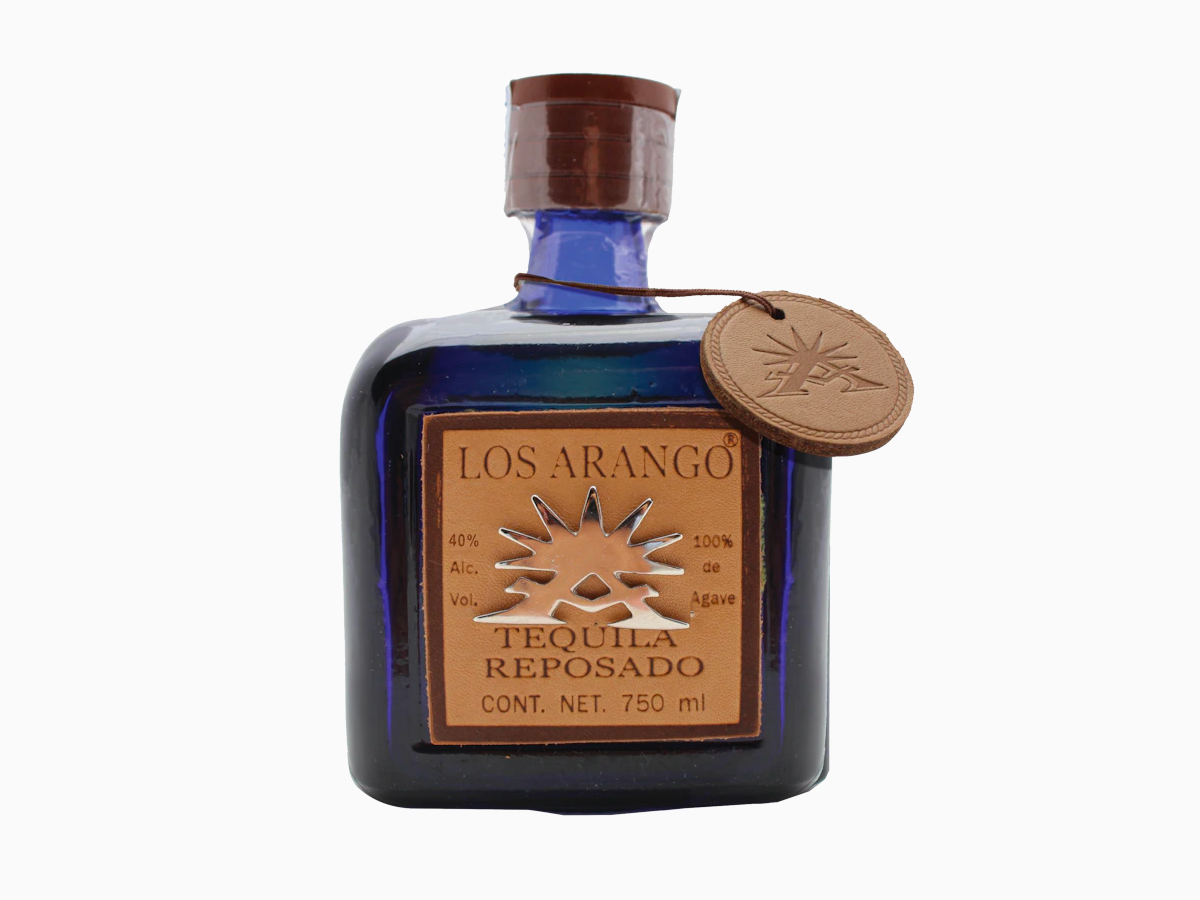 Los Arango Tequila Reposado
Jacob Osborn – Staff Writer
Named in honour of Mexican revolutionary Pancho Villa (real name José Doroteo Arango Arámbula), Los Arango Tequila Reposado is made from locally sourced 100% Blue Weber Agave, double-distilled, aged in American oak, and bottled in blown glass. It hits all the right notes from the get-go, opening on a vibrant nose of citrus peel with an aromatic backbone of light flower and black pepper. The taste is warm in texture and big on vanilla flavour, more so than the standard counterpart. Black pepper kicks in soon enough and carries through to the finish, where it's joined by subtle oaky accents. An ideal base for your next tequila cocktail, this luscious liquid is no less rewarding when sipped neat.
You'll also like:
Man of Many's Staff Favourites – 4 December 2021
Man of Many's Staff Favourites – 27 November
Man of Many's Staff Favourites – 20 November 2021