Man of Many's Staff Favourites – 27 November
If you managed to survive the shopping onslaught that was Black Friday, we salute you, but you're not out of the woods yet. With Cyber Monday set to land in a few days and Christmas just around the corner, the time is nigh for deals and savings. We've been pulling at the purse strings ourselves this week, testing out some new gear before we unload it on our family members for the holiday season. Here's what we're liking this week in our Man of Many Staff Favourites.
You'll also like:
Man of Many's Staff Favourites – 20 November 2021
Man of Many's Staff Favourites – 13 November 2021
Man of Many's Staff Favourites – 6 November 2021
Youfoodz Signature Range by Guillaume Brahimi
Nick Hall – Digital Editor
I'm starting to feel like a bit of a ready-meal savant at this stage. Over the past 12 months, I've tried my hand at pretty much every microwave meal on the market, and while they all have their pros and cons, the latest effort from homegrown legends YouFoodz is the best I've ever tried. Seriously. So good.
Created by critically-acclaimed Chef, Guillaume Brahimi, the new YouFoodz Signature Range adds five new meals to the list and they are ambitious, to say the least. Tackling French cuisine in the microwave is almost always a recipe for disaster, but Brahimi and YouFoodz have nailed it. The Roast Lamb & Salsa Verde is honestly delicious and the Beef Bourguignon tastes (dare I say it) authentic. The new range includes:
Beef Bourguignon, an Aussie take on the iconic French stew made with tender beef in a vegetable & red wine jus, served with baby carrots & creamy mash potato
Roast Lamb & Salsa Verde with roasted chat potatoes & blistered cherry tomatoes
Spinach & Feta Stuffed Chicken with creamy mash, roasted pumpkin & balsamic onions
Forest Mushroom Orecchiette pasta & mushrooms in a boscaiola sauce, with truffle oil and asparagus
Barramundi with Brand-Lemon Sauce with chat potatoes, blistered cherry tomatoes & asparagus in a brand-lemon sauce
If you, like me, are trying to shed the covid kilos with a predetermined meal plan, I honestly can't recommend the YouFoodz Signature Range enough. Bon appetit!
The Macallan A Night on Earth in Scotland
Scott Purcell – Co-Founder
Wasn't sure what to expect when this rocked up on my desk but it certainly wasn't a whisky brand. It had all the traits of a modern high-end luxury streetwear fashion label with bright orange and red camo. Open it up and you're welcome with hues of light blue and navy to find a bright sunflower yellow colour as a backdrop to what is a special release of The Macallan A Night on Earth in Scotland. It was no surprise to find that this seasonal release is in collaboration with acclaimed Japanese-French illustrator Erica Dorn, whose artwork has featured in director Wes Anderson's films. This is a limited-edition single malt that is for celebrations and tells a story of New Year in Scotland and is reflective of what makes The Macallan so great. The whisky was created from a selection of The Macallan's exceptional American and European oak sherry seasoned casks, along with American ex-bourbon barrels to deliver its rich, sweet shortbread-like character.
BAMMAX Double Electric Breast Pump
Frank Arthur – Co-Founder
Yes, you are reading this correctly. My staff favourite this week is a breast pump. Although my breasts are un-pumpable, the BAMMAX Double Breast Pump has played a crucial role during my new journey into fatherhood. My partner pumps and stores milk so that I can feed my son some of nature's finest baby food, thus allowing her to take get some well-deserved breaks. Not only does this take some of the stress off mum, but it gives me extra bonding time with my boy.
The BAMMAX Double Breast Pump mimics baby's natural sucking rhythms and features multi-layer noise reduction tech, two pumping modes, hospital-grade PPSU/PP/Liquid silicone. Designed for portability, the device features a lithium battery which gives 120 minutes of nonstop pumping.
Synthony
Tim Fernandes – Sales & Partnerships Manager
How good does the above video look!? Lockdowns are over, concerts are back and Synthony is the ultimate collision of electronic dance music, live orchestra, DJs and vocalists reimagining iconic club anthems – All in an immersive light, laser, and visual show. Featuring The Metropolitan Orchestra conducted by Sarah-Grace Williams, Miss Connie (Sneaky Sound System), Ilan Kidron (The Potbelleez) and plenty of others, the night is guaranteed to be an absolute banger. As if you don't want to jump around to orchestral versions of Darude's "Sandstorm", "Right Here Right Now" by Fatboy Slim, "Insomnia" by Faithless or Fisher's "Losing It"? Tickets are selling fast and on sale now from $89. The Sydney show is on December 10th and for the rest of Australia, you can check out 2022 tour dates below.
Meu Jardim – Bottomless Brunch
Ante Pedic – Agency Partnerships Manager
Located in the heart of the CBD, Meu Jardim is one of the more striking restaurants I've visited in Sydney. From the moment you enter the doors it feels as though you've been transported out of the concrete jungle and into a futuristic night club somewhere in Europe. I went in to try the newly launched Bottomless Brunch and am happy to say it was an absolute treat, especially because of the variety of dishes. That along with the unlimited drinks included make the $90 spend well worth it – just make sure you stay for the Sticky Date pudding, delicious!
Fujifilm instax Mini Evo
Ben McKimm – Staff Writer
I had the chance to test run the new Fujifilm instax Mini Evo for the last few days, and being a newbie to instax and film cameras in general it was a great way to introduce myself. While I'm still figuring everything out as I go, the tutorial video above does a great job at explaining the general vibes this camera can give off. With 10 lens options and 10 film effects, the mini Evo gives you 100 different ways to shoot, depending on the vibe you're trying to set. The camera has decent internal storage – can hold around 45 images in internal memory – but the storage can be expanded to about 850 images per 1 GB in microSD/microSDHC memory card. Plenty enough for a weekend away with the family, friends, or partner.
My favourite feature has to be the ability to send pictures from my phone over Bluetooth and then print them out directly off the phone. No more travelling to Kmart and asking them to print off my embarrassing pics!
Specs can be found here, and to read my full review on another Fujifilm Camera check it out here.
Aberfeldy 12 Year Old Single Malt Scotch Whisky 700mL
Sam Mangioni – Staff Writer
While we love getting our hands on the expensive stuff, the bank balance says otherwise. That's why every bloke needs to find a well-priced drop that they can return to, dram after dram. The Aberfeldy 12-Year-Old has been my go-to of late, super smooth with a punch of spice that lingers on the palate. Accentuating its famous notes of heather and honey, the 12-Year-Old has been fermented for an extended period of time. Full-bodied and a gorgeous golden colour, this well-balanced whisky is perfect for any occasion.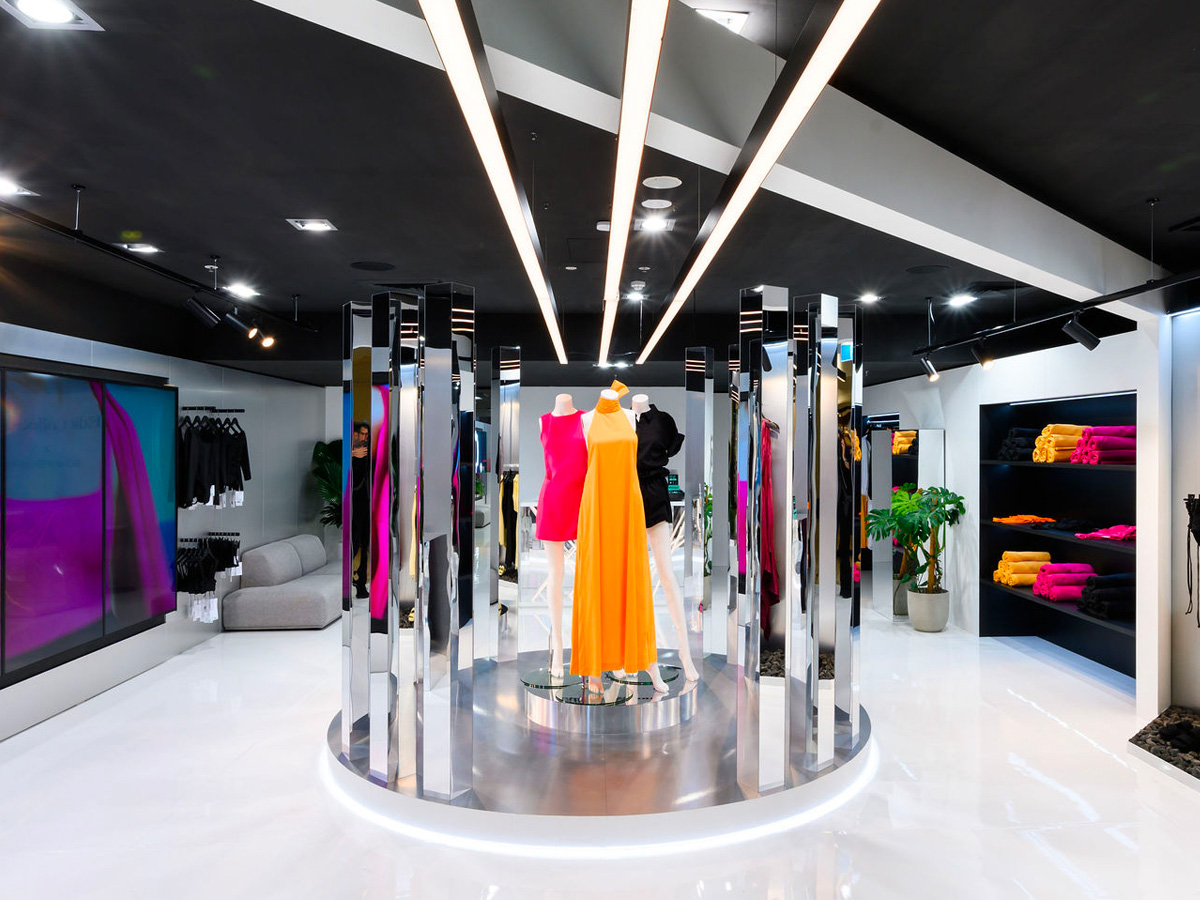 The Edit Collection
Denise Barnes – Native Content Manager
After a successful first year as the main sponsor at Australian Fashion Week and in an ongoing commitment to support the Australian fashion industry, Afterpay, in partnership with the Australian Fashion Council and Vicinity Centres has launched a first to market "store of the future" called the Edit Collection. The concept pop-up store opened a few weeks ago in Chatswood Chase, and will only be available until July next year. What makes the Edit Collection so unique, is that it ups the thrill of in-person shopping by combining it with first-of-its-kind technology. Think shoppable changeroom mirrors, gesture-controlled screens, and a digital assistant.
As if that's not unique enough, the Edit Collection will showcase some of Australia's top emerging designers on an 8-week rotational basis. Bondi Born, My General Story, First Nations Fashion & Design Collective and Esse Studios will all be part of this experiential concept store.
Where: Chatswood Chase Sydney, Shop L131, 345 Victoria Avenue, Chatswood
When: From now until July 2022