6 Sexual Wellness Gifts for Him, Her & Couples this Valentine's Day
Chocolate and flowers are nice and all, but why take that route when you can go for something much spicier and more satisfying this Valentine's Day? If you agree that mutual exploration and orgasmic pleasure is the best gift of them all, Australia's own Wild Secrets definitely has you covered. Operating out of Melbourne since 1993, the sexual wellness brand remains our nation's biggest online retailer for sex toys. With the widest range of quality products at their disposal, they enable adults to easily and affordably boost their sex lives. We can think of no better place to go when shopping for Valentine's Day gifts, presuming you and your loved one have a thing for spine-tingling satisfaction. Whether you're looking for toys for her, for the two of you to use as a couple, or just want to show yourself some self-love, our gift selections below will provide pleasure for all.
Far more than an online hub for best-selling sex toys, Wild Secrets examines modern desire from every conceivable angle. On their regularly updated blog, you'll find all sorts of advice columns and how-to guides, amongst other things. Then we have the brand's monolithic inventory, which runs the full gamut of products and prices while keeping deft pace with the industry at large. From strap-ons to sex dolls to lingerie and more, you'll find it here and in every incarnation. We humans can get pretty creative in the bedroom and this brand leaves nothing behind. Meanwhile, ordering is a breeze, delivery is discreet, and shipping is free on all orders over AU$59.
The overall message is clear: Wild Secrets inspires and empowers fun-loving adults to enhance and confidently celebrate their sexuality. In the process, they're spreading awareness on the healthy and acceptable role that sex toys play in our lives. Are you ready to join this ever-growing party, which already includes a number of your friends and neighbours? If so, check out the following Valentine's Day gift guide, which breaks down into products for her, him, and couples. You're also encouraged to hit up the site directly, where you'll find the hottest best-sellers and a much larger Valentine's Day gift guide with discounts of up to 60% off.
Gifts for Her
In case it's not yet obvious, Wild Secrets offers no shortage of best-selling sex toys for her. The following two products are guaranteed to please.
You'll also like:
10 Ways to Spice Things Up This Valentine's Day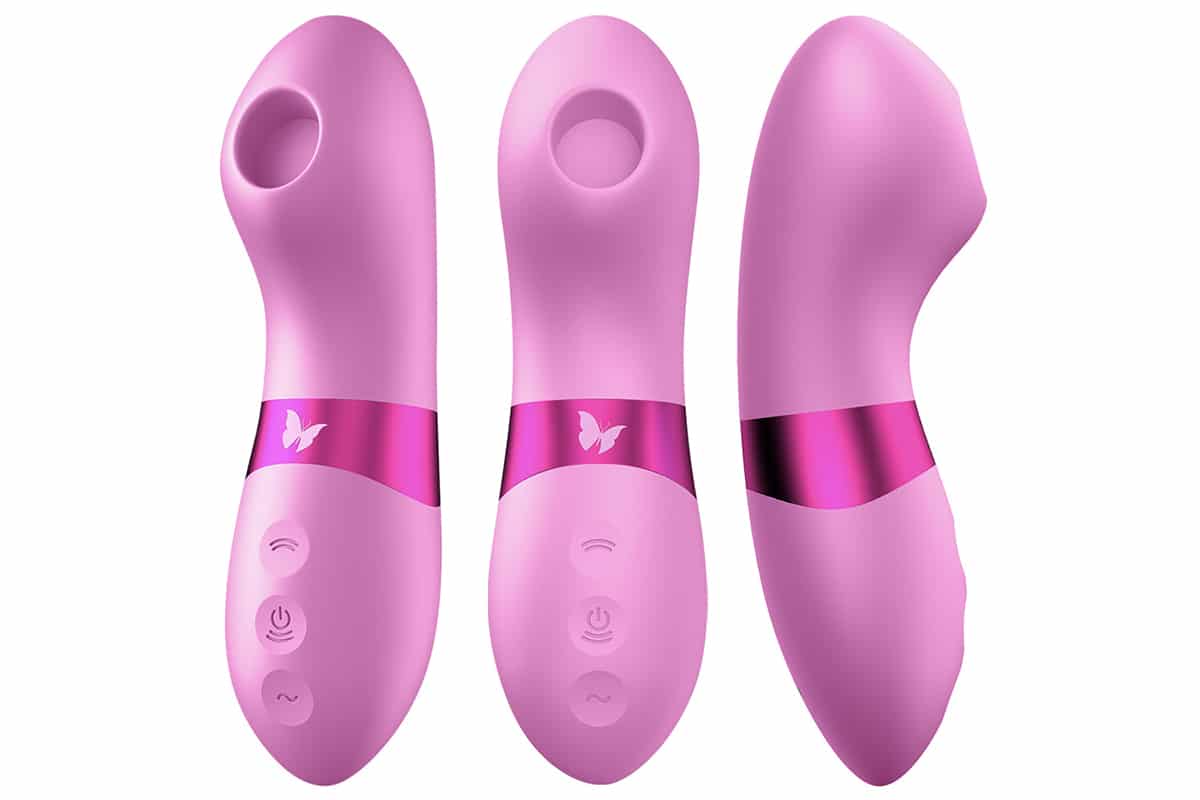 Wild Secrets Envy Air Pulse Stimulation & Vibration
Backed by decades of experience, Wild Secrets has finally launched their very own sex toy. Dubbed the Envy, it's exclusive to the brand and powered by Satisfyer, makers of the best-selling Satisfyer Pro 2 clitoral stimulator. This exceptionally modern product likewise delivers the ultimate tier of clitoral stimulation.
Ergonomic, waterproof, and lightweight, Envy offers 11 intensities of pressure wave stimulation and 10 vibration settings by way of independent motors, allowing you to enjoy different sensations either separately or simultaneously. Speaking of simultaneous action, the product's slim shape and smooth silicone body can be used solo, during foreplay, or in the midst of partnered sex.
Enjoy this glorious vibrator in the shower or the bath or wherever the impulse strikes (within reason, naturally). When ready, simply apply water-based lubricant to your clitoris and/or the rim of the stimulator opening, and then place the opening over your clitoris to form a gentle seal. Welcome to Pleasureville.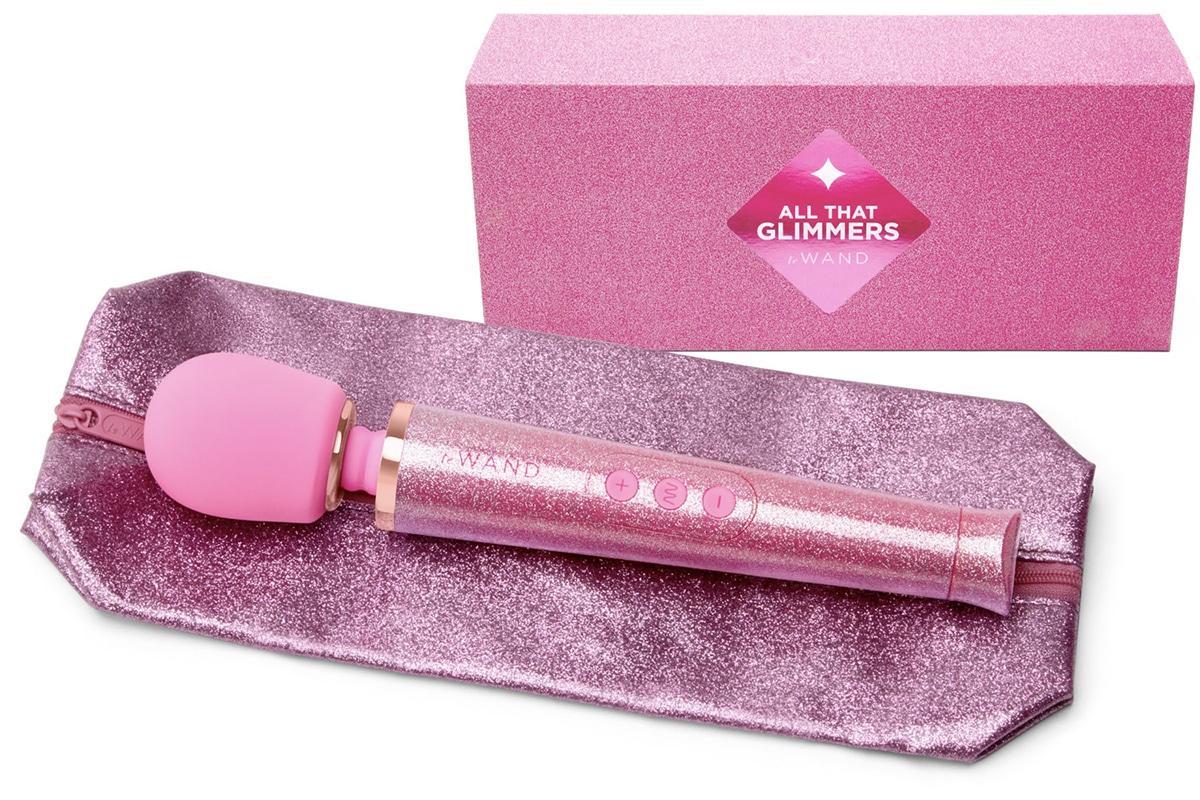 Le Wand All That Glimmers Petite Wand Massager
Exclusive to Wild Secrets in Australia, All that Glimmers puts powerful things in a relatively small package. A special edition of Le Wand Petite Massager, this versatile gadget features 10 rumbly vibration speeds and six vibration patterns, running its soft silicone head along the external erogenous zones. Not only that, but it can help relieve pain or tension in aching areas. Win/win!
Thanks to its durable, lightweight, and glittery handle, this product is resoundingly effortless to maneuvre. Use it on your nipples, clitoris, neck, back, or legs, in either the bedroom or the shower. As with so many sex toys of this nature, it can also be used on couples or to stimulate his intimate areas. An enamel pin, Rainbow Glimmer body accessories, glitter travel case, and glitter USB recharging cable are included with purchase.
Gifts for Him
Men are embracing sex toys like never before and Wild Secrets has a number of best-sellers to prove it. For the open-minded gent in your life, consider the following products.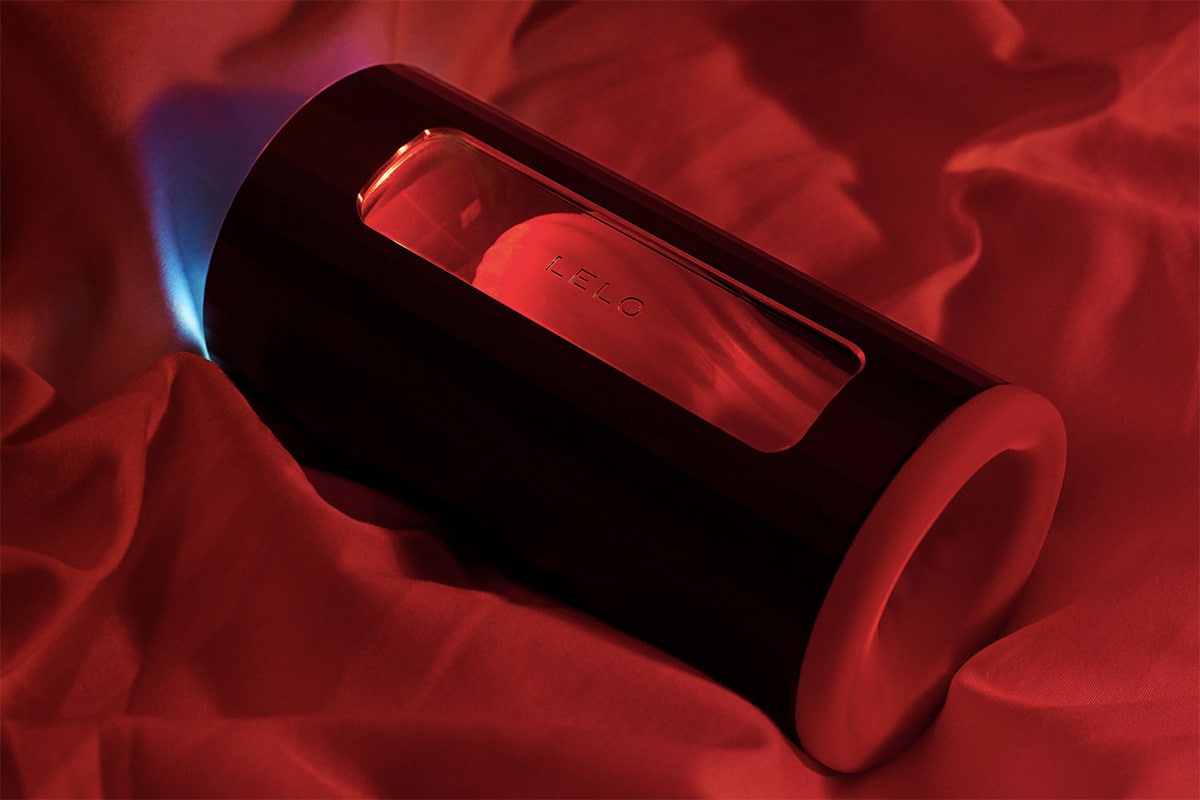 Lelo F1s Developer's Kit Men's Toy With Sonic Waves
Nothing says "masculine sextech" quite like this top-selling masturbator, which takes direct inspiration from F1 racing and even comes with 'driving' gloves. Equipped with dual motors, 10 cutting-edge sensors, and cruise control settings, it delivers sonic waves deep into your shaft. As opposed to standard vibrations, these ones feel like they're simultaneously resonating from all directions. Yeeeesssss…
To use the Lelo F1s, simply slide your member into the grooved silicone canal. As you hold onto the textured aluminium body, tinker with the one-handed controls while viewing yourself through the window panel. Should you want to create unique sensations, sync the device with a free adjoining app and get creative. You can also use the app to track your performance because what man doesn't want to do that?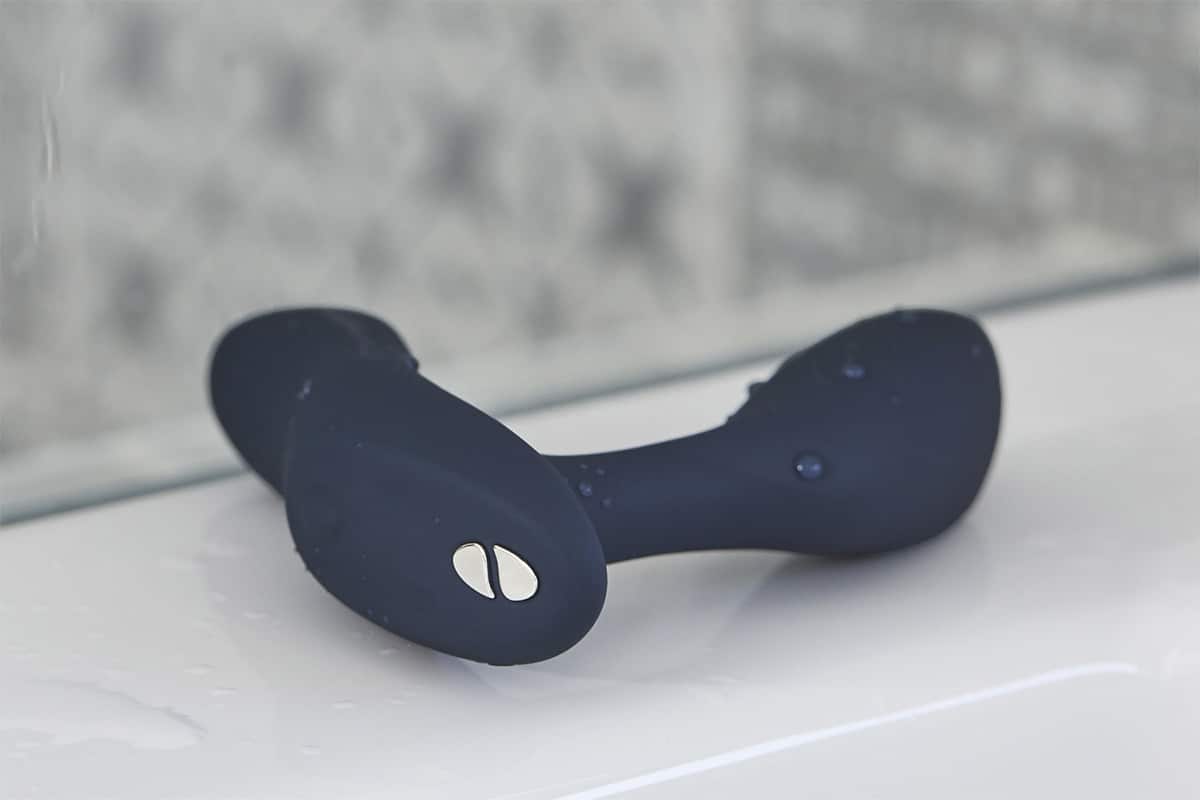 We-Vibe Vector Men's Massager With Remote And App
Designed with leading prostate experts, Vector's adjustable head and flexible base are customised to fit right in your pleasure zone, i.e. the prostate and perineum. Apply water-based anal lubricant to the soft, rounded tip and gently insert so that both arms of the L-shaped design are facing forward. Your body will naturally wrap around the tapered bulb.
With the product in place, use the wireless remote to activate two powerful motors as you try out different modes and intensities. Pair it with the free We-Vibe We-Connect app to create custom vibrations or even share control. And if you're scoffing at the notion of prostate stimulation: don't knock it until you try it, mate!
Gifts for Couples
Pleasure is better when you do it together. Check out the site's best-selling toys for couples or stick with the ones below. Either way, you'll be getting sensual on multiple levels.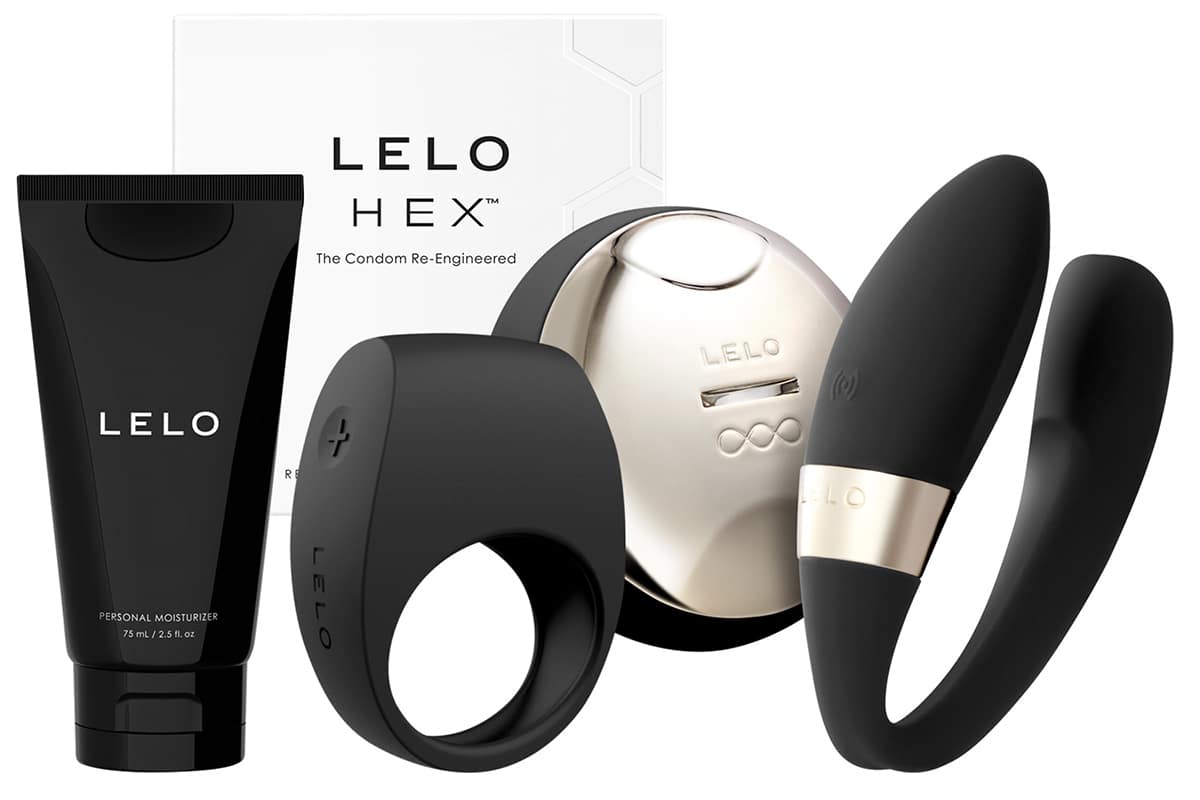 Lelo x Wild Secrets Valentine's Day Toys & Essentials
Wild Secrets teamed up with Lelo for this exclusive set with a Valentine's Day theme. Putting all your essentials in one place, it features Lelo's Tiani 2 wearable vibrator, a Tor 2 couple's ring, Hex condoms, and personal moisturiser.
Tiani 2 goes inside her vagina during sex and features SenseMotion technology, allowing one to control the vibrations by moving a remote control. Tor 2 (which fits a full range of sizes) goes at the base of his shaft and employs six vibration settings to intensify both his erections and her pleasure.
Bring in the Lelo personal moisturiser to crank that pleasure dial even higher and don't forget to practice safe sex, hence the Hex condoms and their revolutionary hexagonal structure. Here's to a Valentine's Day you'll both never forget!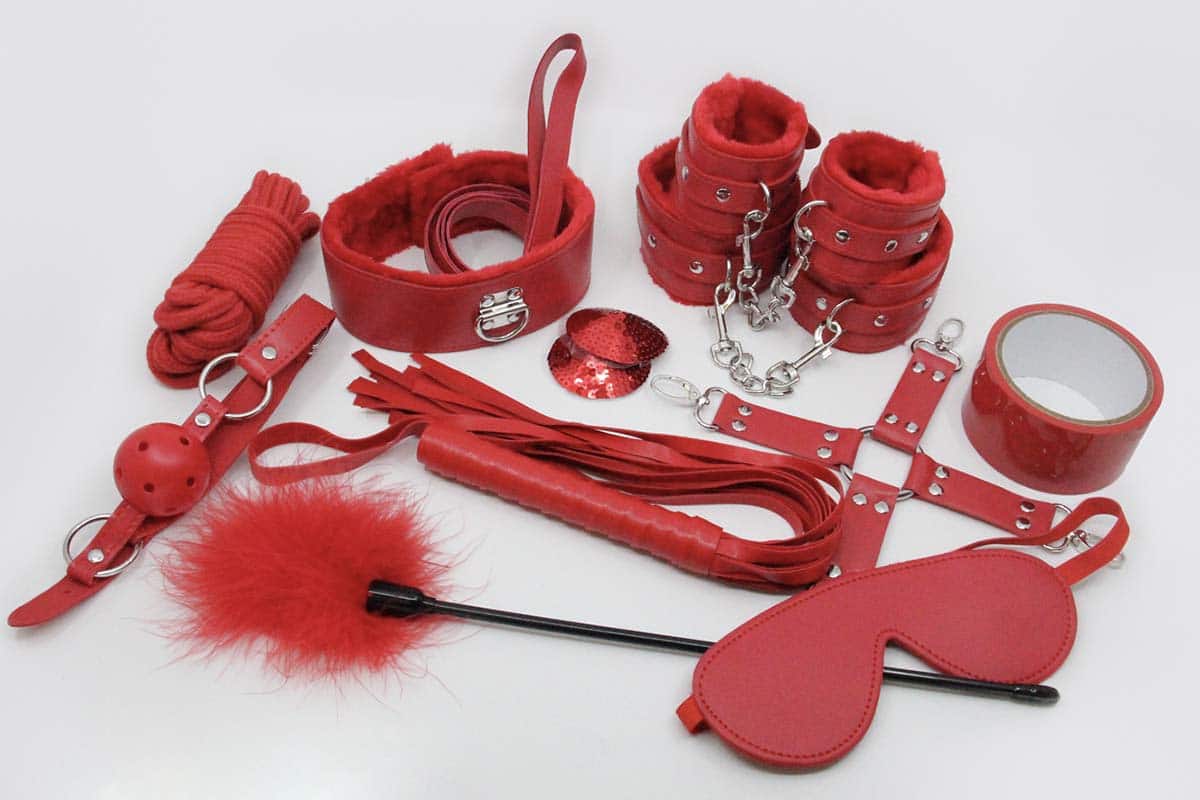 Wild Secrets x Berlin Baby Red Romance Bondage Set
Is this the year that you and your partner explore the wide and rewarding world of S&M? If so, this beginner-friendly Wild Secrets x Berlin Baby custom bondage set makes for the ideal point of entry. Crafted from vegan leather and fur, it will unlock the door to your deepest mutual desires.
From the blindfold to the wrist or ankle cuffs to bondage rope to detachable collars, the 12-piece set has everything you need to get kinky in modern style. It comes in the colour of baby red and even includes a pair of sequin nipple pasties for a glamorous touch.
More Gift Guides:
2021 Valentine's Day Gift Guide – For Her
5 Heartfelt Valentine's Day Gifts That Won't Break the Bank
3 Top Jewellery Pieces to Gift This Valentine's Day
View all of our Valentine's Day Gift Guides