Guide to Buying an Engagement Ring Online
Popping the big question is hard enough on its own, and finding the perfect engagement ring makes it that much harder. That's why we're explaining how to buy a diamond engagement ring online, which ultimately saves you time, effort, and money. After all, why trust the local vendor when the best places to buy an engagement ring online put the power squarely in your hands? With a full inventory and immediate customer service at your disposal, you'll have direct access to all the information you could possibly ask for, minus the potentially devious sales talk.
As you can probably guess, there's a slew of places where you can buy an engagement ring online. Allow us to introduce one of the best: James Allen. Here, you'll find ethically-sourced diamonds and gemstones of all shapes, sizes, and tiers, as well as expedient customer service, lifetime warranties, free international shipping, 360° displays and much more. Consider it your immediate answer to the question: how do I buy a diamond engagement ring online?
However, before you even visit James Allen (aka the best place to buy an engagement ring online), make sure you have a firm grip on the basics. Without further ado, here's our guide to buying an engagement ring online.
RELATED:
10 Common Engagement Ring Mistakes to Avoid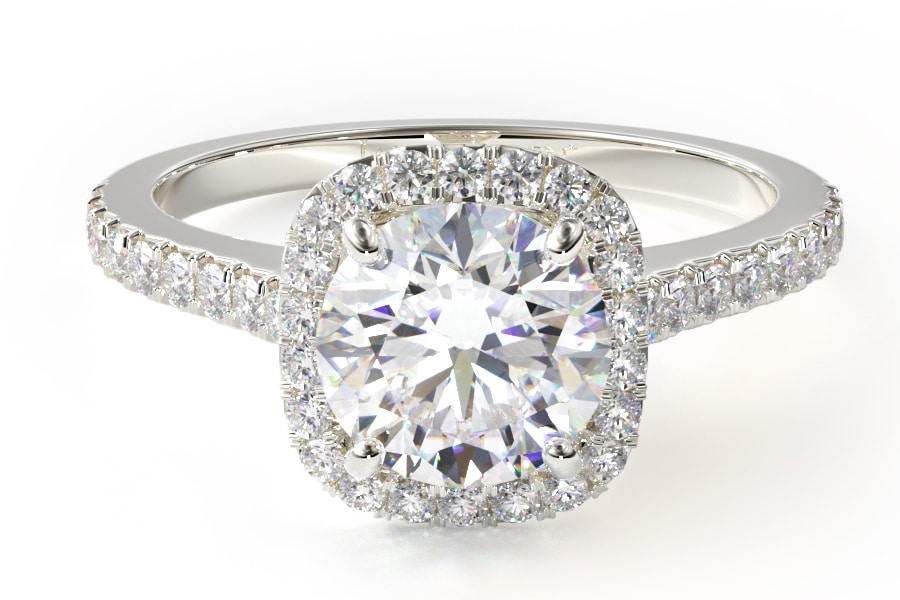 Some Things You Should Know About Diamonds
If you're wondering why society expects you to drop two months salary on a diamond engagement ring, you probably have DeBeers to thank. Since the 1930s, the domineering company has been linking wedding engagements to diamond rings by way of clever marketing campaigns. Unfortunately, along with the noticeable surge in demand, there came a peripheral surge in shady mining practices, leading to all sorts of wars, oppressive regimes, and unfair labour practices. The resulting diamonds, best known as "blood diamonds", were exported from Africa to essentially every corner of the planet.
Over the last few decades, the diamond industry has gone to great lengths to curb both the supply of–and demand for–blood diamonds. For instance, lab-made diamonds have recently surged in popularity. Meanwhile, there are certifications now in place to help ensure that specific diamonds are "conflict-free". Rest assured, every diamond supplied by James Allen is conflict-free, with the proper certification to show for it.
Okay, moving on from the history lesson. Below, we explain why to buy an engagement ring online, how to buy an engagement ring online, and where to buy an engagement ring online.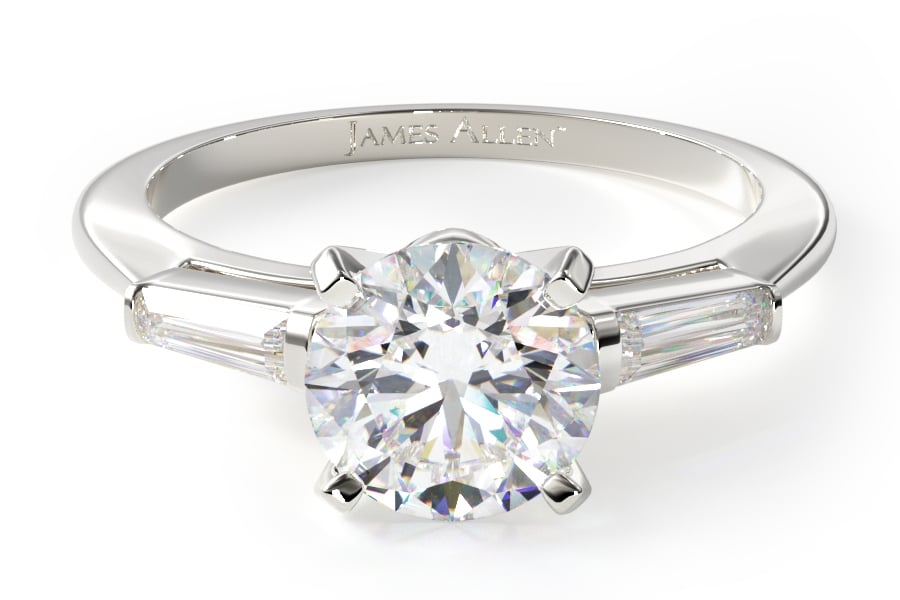 Why Buy an Engagement Ring Online?
Visiting the local jeweller might entail a sort of antiquated charm, but the truth is that buying your engagement ring online is the wiser move for any number of reasons. Among those reasons, this one reigns supreme: when you buy a diamond ring in person, you're putting all the power in the jeweller's hands, which isn't to mention the added tier of pressure that comes along with just about any face-to-face inquiry. Furthermore, you have to take the jeweller's word on just about everything, from where the diamonds came from, to which diamonds are available, to how much those diamonds are worth.
By contrast, shopping online takes all the pressure to buy off your shoulders. Furthermore, a site like James Allen shares its inventory in a completely streamlined fashion, allowing you to search by whatever parameters (price, quality, etc) you desire. As a result, the power is entirely in your hands. And that's why you should buy an engagement ring online.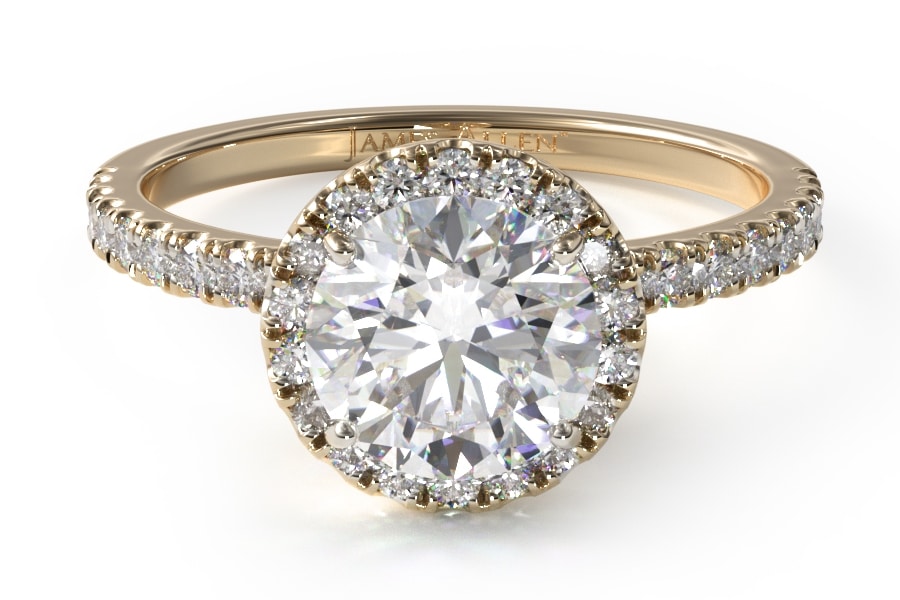 How to Buy an Engagement Ring Online
While clicking and purchasing is a fairly self-explanatory process, there are nevertheless some things to keep in mind before buying an engagement ring online. They are the following: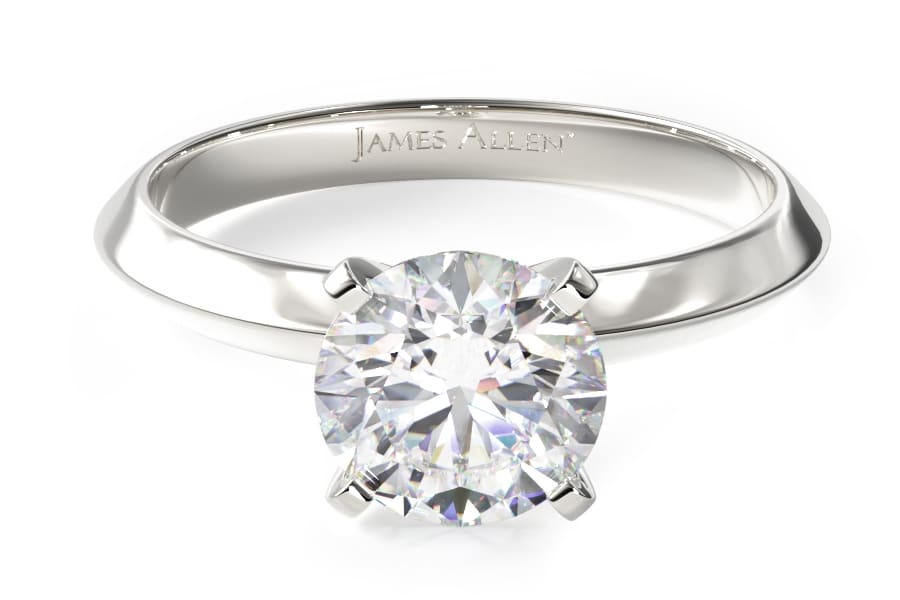 Budget
According to tradition, you should plan to spend about two months salary on an engagement ring. Is that an unbreakable law by which you automatically must abide? Of course not, and you should take things like job security, life savings, and other factors into consideration before buying. Just make sure you don't overspend, as you still have plenty of other expenses coming your way (presuming she says yes, that is).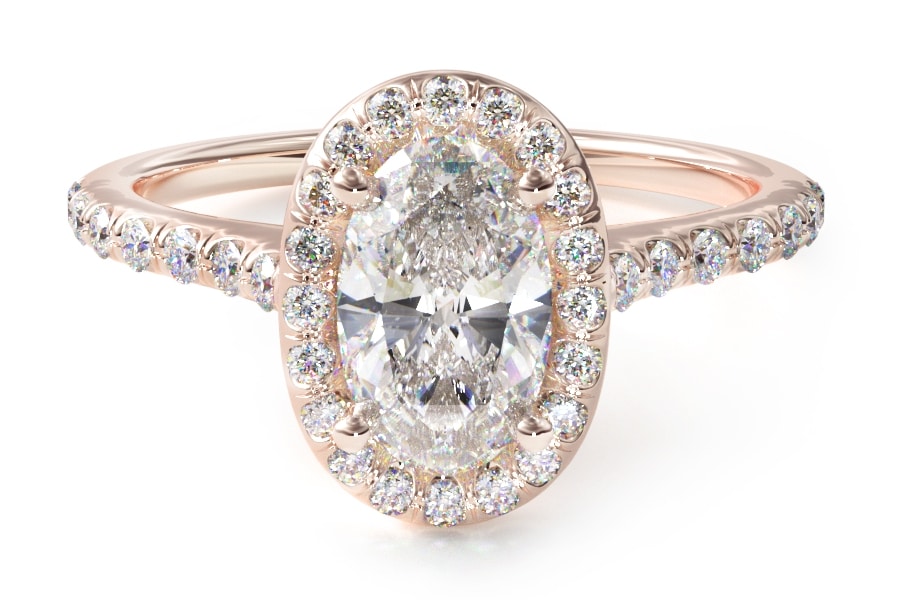 Type of Ring
Diamonds might be a girl's best friend, but that doesn't mean your bride-to-be automatically wants one. After all, maybe she's into precious gemstones like rubies, sapphires, or emeralds. And if you are sticking with diamond, there are various cuts (i.e. shapes) to consider, such as princess, cushion, heart, oval, pear, etc. In other words, don't just drop your hard-earned cash on the first diamond ring you see. Beforehand, get a sense of what your significant other really wants, either by picking up on verbal cues or straight-up asking her.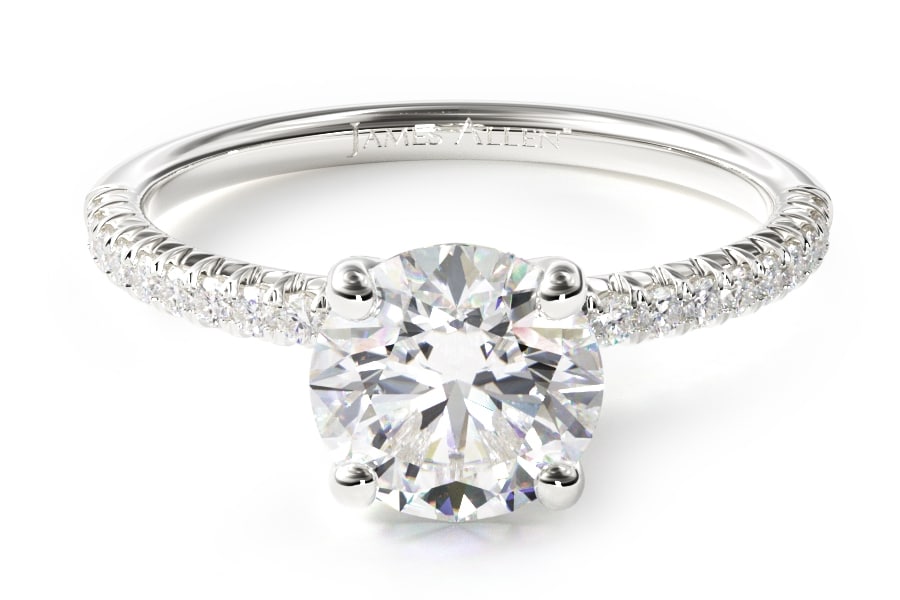 Quality of Diamond
Okay, so you're going with a diamond engagement ring, and you even know which cut you want. However, there are still some things to consider, such as:
Cut Grade – Ranging from "Ideal" to "Poor", the cut grade covers qualities like finish, proportion, and how well the diamond refracts light.
Clarity Grade – This determines how clear the diamond is, on a scale that swings from "Flawless" to flaws "Included".
Colour Grade – When buying a diamond ring, the less colour the better. Hence, the purest diamond rings will be "Colourless", while the diamonds of lesser quality will host a "Light Yellow" hue.
Carat Weight – What's the first thing her girlfriends will ask her about her new engagement ring? How many carats it is, of course. Specifically, a "carat" is the unit of measurement used to determine the weight of the precious stone. The higher the carat weight, the better the ring.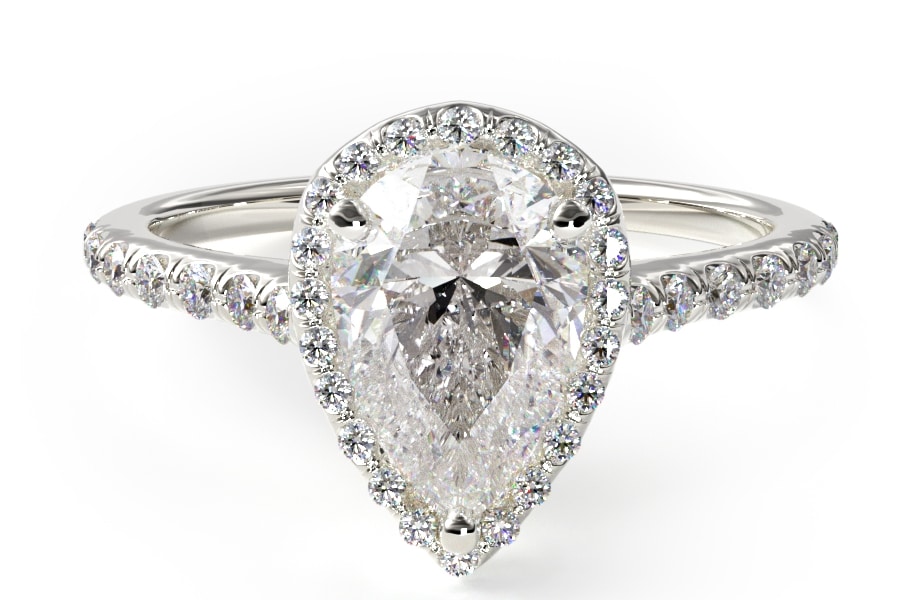 Where to Buy Diamond Engagement Rings Online?
For the best place to buy diamond engagement rings online, look no further than James Allen. Employing a team of seasoned experts, the site offers over 150,000 certified conflict-free diamonds and 360° HD photos of every single one. Also featured is 24/7 customer support, free international shipping, a money-back guarantee, and a lifetime warranty. Pair all that with a seamless layout, and you're looking at the best place to buy engagement rings online, period. Popping the question is hard, but buying an engagement ring doesn't have to be.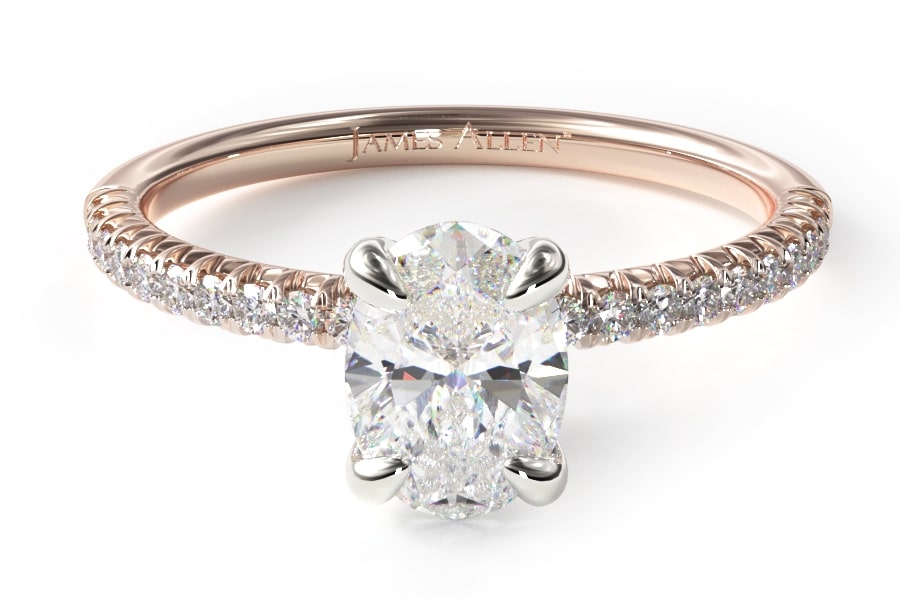 Have you subscribed to Man of Many? You can also follow us on Facebook, Twitter, Instagram, and YouTube.