How to Talk to Girls on Tinder (From an Actual Woman)
If there's one thing we learned over lockdown, it's that Swipe Life isn't going anywhere. More and more people are hooking into online dating as a means of finding a partner, hookup or whatever else tickles their fancy, but it's not always easy, especially for guys. In an era when we're thinking of respect, inclusivity and equality more than ever before, it seems navigating the challenges of what to say on Tinder is next to impossible. But it really shouldn't be.
"Provided you're treating your Tinder match with respect, there are no 'right' and 'wrong' ways to speak with women. Everyone feels a little bit unsure as to how to do it – that's normal," Alita Brydon,  first date extraordinaire and founder of Bad Dates of Melbourne and Bad Dates of Australia tells us. "You should be talking to not only the Tinder matches you're interested in – but also making friendly chit chat with people in customer service, colleagues and those who aren't your type. Everyone! Get socially confident – and it will make life (and dating) much easier."
RELATED: Before you head out on any dates, check out our glossary of modern dating terms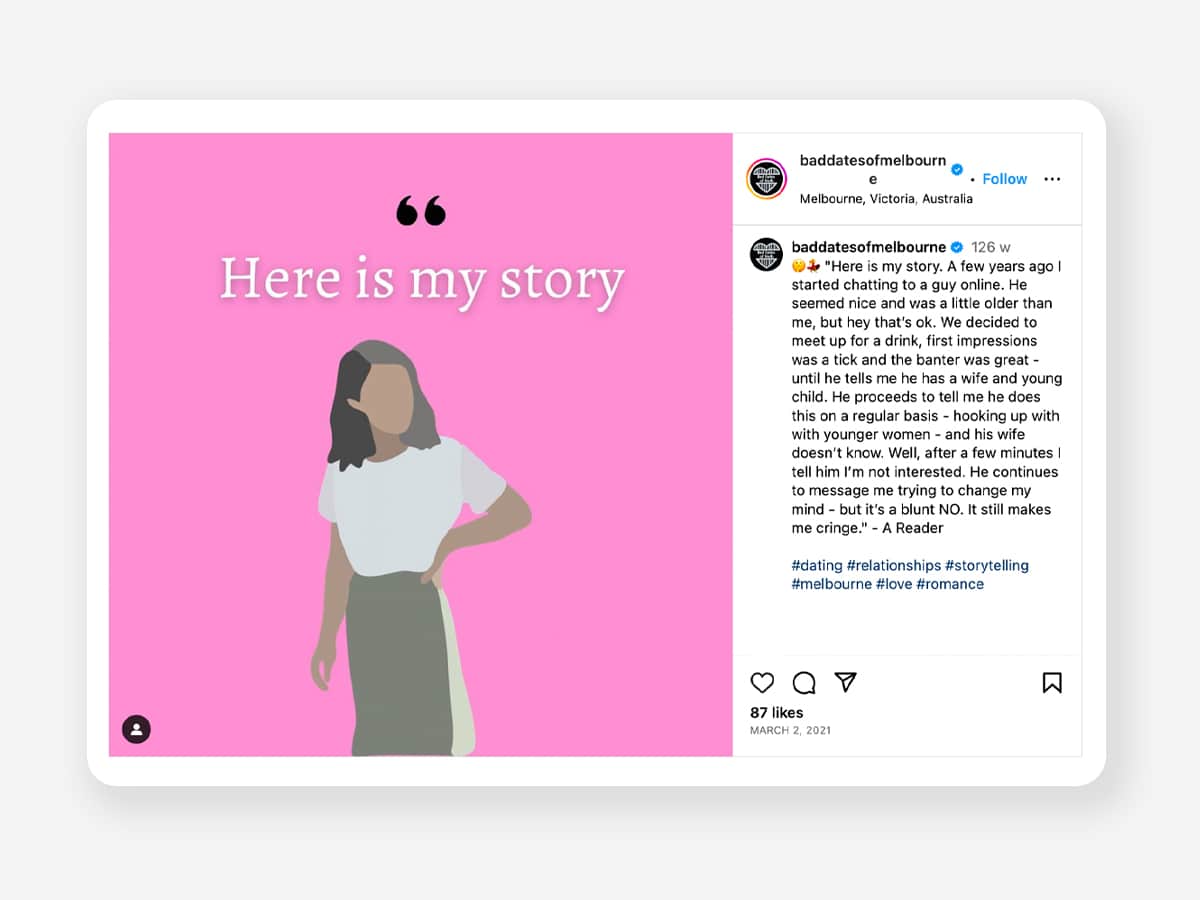 What to Say on Tinder
Let's face it, online dating, pick-up lines and flirting look a lot different than they once did. In the wake of high-profile celebrity stuff-ups, professional blunders and a deeply concerning culture of sexual violence unearthed in Canberra, the way we communicate with women is consistently under scrutiny, and rightly so. The boy club days are certainly over and it's about time we put empathy on the menu. But don't let the fear of ridicule stop you from shooting your shot. In fact, Brydon believes even the worst pick-up line, delivered well and with respect can still be effective.
"It can totally work, some of them are pretty hilarious. The drawback is when you use a cheesy pick up line, the person you're using it on might have heard it a few times before, and might not like a copy-paste approach," she says. "People like knowing you have noticed what makes them special. So a cheesy line can be fun and easy but there's a much higher chance of a fail than something unique and personal. Cheesy is good, personal is better."
In the lead-up to International Women's Day, we got Brydon to run through her 'Dos' and 'Don'ts' of sliding in the DMs. Wondering how to talk to girls on Tinder respectfully and without looking like a creep? It's easier than you think.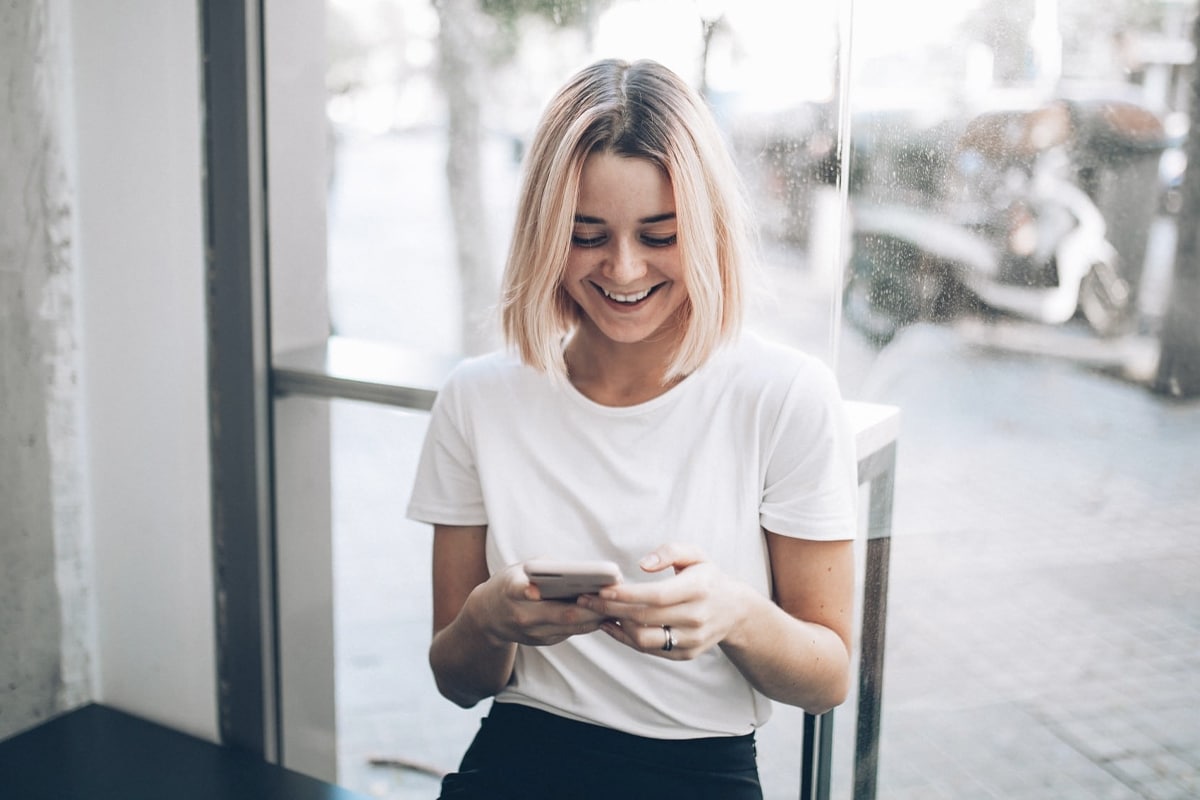 1. Read Her Bio
It seems obvious, but swiping relentlessly isn't always the best approach. If you actually want to get somewhere with a girl on Tinder, you need to know something about her. "Take a good look through their profile! The photos and bio will give you some handy hints as to what they'd like to talk about – and you'll get brownie points for paying attention," Brydon says. "Check their Tinder profile has the blue Verified tick so you know they're the real deal."
2. Pictures
Using the pictures for more than just double-checking if she's hot is also a good place to start. In fact, Brydon believes diving into the backstory of her profile picture not only shows that you are interested but gives the conversation somewhere to go.
---
Featured Video from Man of Many
---
Pictures are an excellent way to start a conversation and keep it going. Look for hints in the photo to get chatting: ask when they went on that special trip, or if they often enjoy going to live gigs and who their favourite act is. When you are choosing your own Tinder pics, try to get a variety of locations, doing different things: it's harder for someone to open a conversation based on just selfies."
3. Conversation Starters
There's nothing worse than a cold-opener. If you are wondering what to say on Tinder, there are some surefire steps to lighten the load and make things less awkward. "'I noticed on your profile that you like/went to/had experienced…' and go from there," Brydon says. "If you're lucky, your match will have filled out a Tinder Prompt. They're like little talking points that sit in your profile. Hot tip: make sure you use a Prompt to better your chances at getting an opener from a woman. It makes starting a chat much easier."
4. Don't
Believe it or not, even the most common of phrases is a no-no in Brydon's book. "Any greeting that starts with a 'H' – hey, hello or hi. Look, it makes for an ok introduction, but there are more exciting ways to create a connection," she says. "Questions are good: try asking about what they got up to in the travel photo on their Tinder profile, or if the restaurant in their selfie is one they'd recommend. The key is to show you're taking interest in what they like."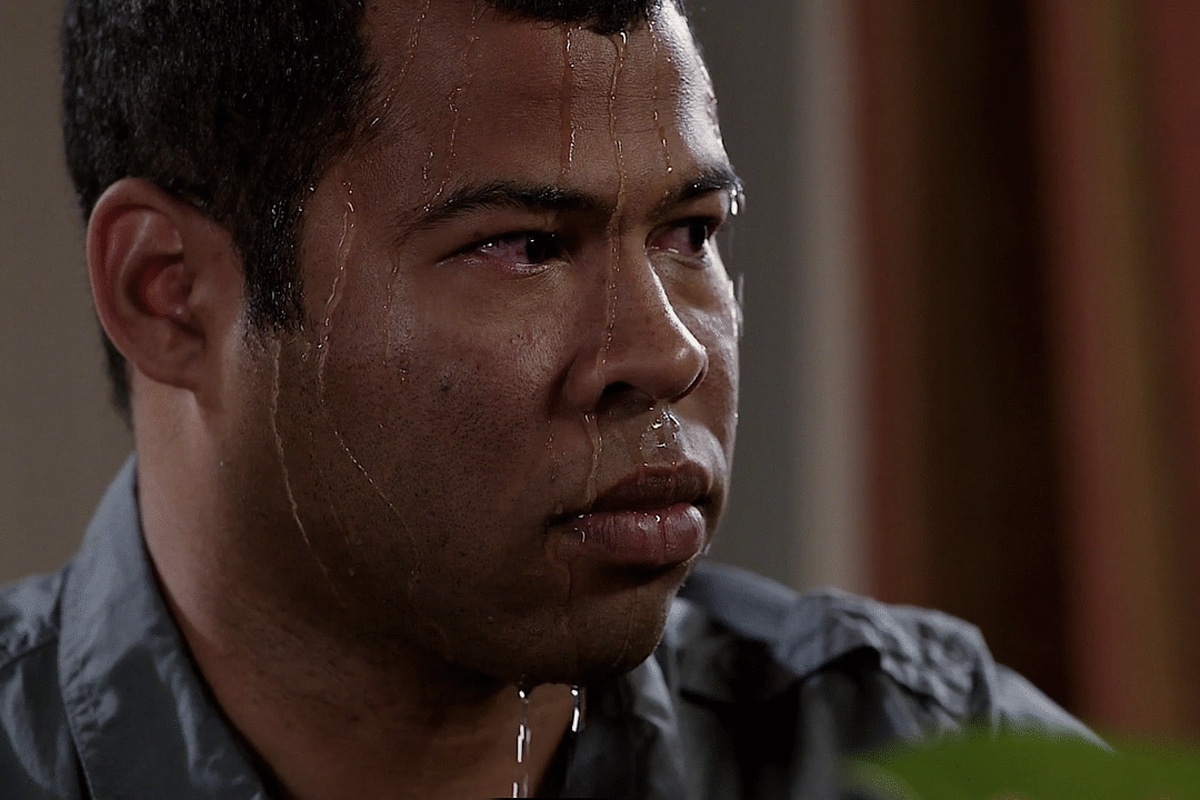 5. Creep-Free Compliments
The old adage of 'treat them mean, keep them keen' has been disproven time and time again, so it bears reminding that compliments aren't off the table. You simply need to make sure what you're saying isn't creepy AF. "The key to giving a strong compliment on Tinder is to stick with something non-physical. Avoid compliments like, 'Great smile' and You're hot': they're not fresh. If you want to go to the next level, ask your match for a recommendation or an opinion. People appreciate when you take their opinion seriously, and with consideration."
"My skin is so pale an old guy approached me at a pub and called me a vampire and that's honestly one of the best compliments I've received in my life" – Anonymous Tinder Bio
6. Keep it Light
When it comes to sliding in the DMs, there are definitely nice things to say to a girl and not-so-nice things that come with the best intentions. The easiest way to avoid getting it wrong is to keep their feelings in mind throughout the conversation.
"The best way to play it is keep your flirtation respectful – keep it conservative until they're clear they want to amp it up," Brydon says. "You are going to get more success with women by sending a picture of a fluffy kitten than something that is less fluffy and more pants based. Think cute, light and fun – not straight to the point."
7. 'Future' Talk
Now, the hardest part – transitioning a good conversation into an actual date. A proverbial minefield for online dating – ask too early and you'll seem overly keen, wait too long and you'll lose your shot, finding that fine line isn't easy. "Don't shoot yourself in the foot and immediately ask your match out– wait until you've built up some trust, and you're less likely to get a 'no'," Brydon says. "Show you're confident and intend to follow through on the date by being specific: "I'd love to get a drink. How about Tuesday after work? There's a bar in Fitzroy I've been meaning to try". See how they respond – if they say yes or suggest a different time they're free, it's a good sign. If they dodge the question, you may want to think about whether the relationship simply needs time – or whether it's going nowhere."
That being said, the Bad Dates of Melbourne founder said that you can play things perfectly and it still might not work out. It's important to keep the confidence high and don't lose your nerve. "Confidence is very attractive. The reality is dates fall through, people flake and life is busy," she says. "Everyone gets rejected. Just get out there, ask the question and give dating your best shot."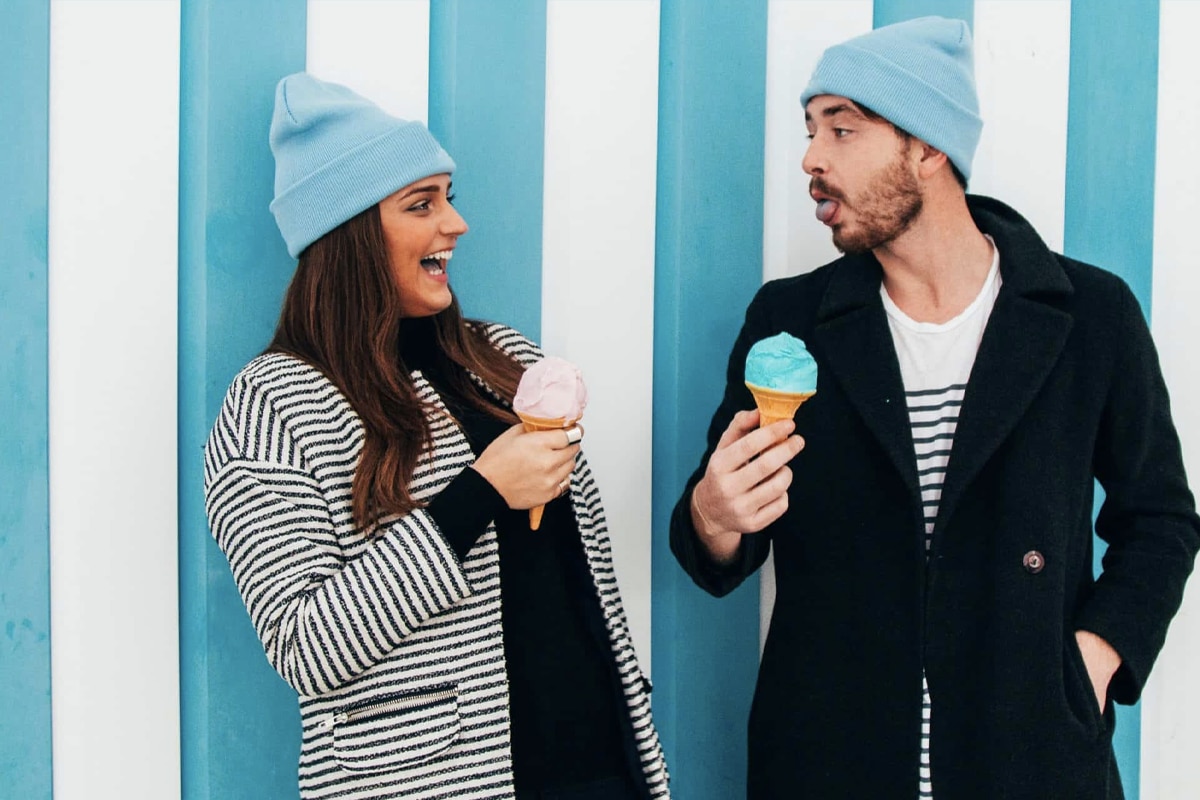 Dating in the Modern World
For the most part, Brydon's advice doesn't come out of the blue, but then again, treating women with respect isn't exactly a new premise. Poignant and powerful, equality is a social movement that benefits us all and it starts at home. It could be as simple as putting yourself in someone else's shoes while you're on the swipe, something the Bad Dates of Melbourne founder is encouraging all men to take on-board this International Women's Day.
"Treating women with respect while dating (and in life) benefits us all. There are lots of men at Bad Dates of Melbourne who are vocal about this – and I love seeing that energy and support," Brydon says. "It's really cool when you see men calling out crummy behaviour in dating, and considering the experience from a different perspective. I see men speaking up on my Facebook – using humour and sometimes in a more serious way – and it makes me very happy."
You'll also like:
Hit All the Right Spots with This Doctor-Recommended Vibrator
15 Best Male Sex Toys For Whatever You're Into
5 Top Sex Trends for 2021
How to Talk to Girls on Tinder FAQs
How do you start a conversation on tinder?
When it comes to starting a conversation on Tinder, it pays to read the room. Tailor a specific opening that relates directly to her. Don't try and be too complimentary and always go for something clever, not cheesy.
What do you say to keep a conversation going on tinder?
If you are having trouble keeping the conversation going on Tinder, always revet back to playful questioning. Ask for their advice, poise a thought-provoking question and push the ball back into their court. Always remember to cut things off once it starts to sour. There's nothing worse than being stuck in a conversation that isn't going anywhere.
How can you make sure I'm being respectful on Tinder?
It's as simple as thinking about things in a real-life situation. If you wouldn't say something in person, don't say it over text. Similarly, respect boundaries. Don't launch into sexual conversations or past relationships unexpectedly. It's all about understanding and empathising with the other person's experience.
---
Featured Video from Man of Many