China is Now Using Anal Swabs to Test for COVID-19
If you thought getting a COVID swab up the nose was bad, wait until you hear what the Chinese are doing to test for the 'rona. Claiming higher accuracy than the traditional test, the city of Beijing has begun using anal swabs to increase the chances of detecting the virus. Though you probably shouldn't sit down afterwards.
You'll Also Like:
President Trump Has Officially Pardoned Lil Wayne and Kodak Black
'My Name is Earl' Actor Ethan Suplee is an Absolute Beast Now
7 Reasons to Put The Toyota Country Music Festival on Your Bucket List
Taking only ten seconds, a nucleic acid swab is inserted about three to five centimetres (1.2 to 2 inches) into the rectum and rotated several times. After completing this motion twice, it is removed for collection. Experts claim the Coronavirus anal swab is more accurate and raises the chances of detecting the virus. We bloody well hope it does otherwise someone displaying the ultimate practical joke on the residents of Beijing.
While anal tests are nothing new to the world of medicine, the rectal COVID-19 testing gained notoriety after a widely circulated video surfaced showing a doctor holding a highly-visual demonstration of the procedure. Among the rough illustrations of the human body, including a close up of the insertion process, there's even a stopwatch to remind you how long the swab needs to be up your ass.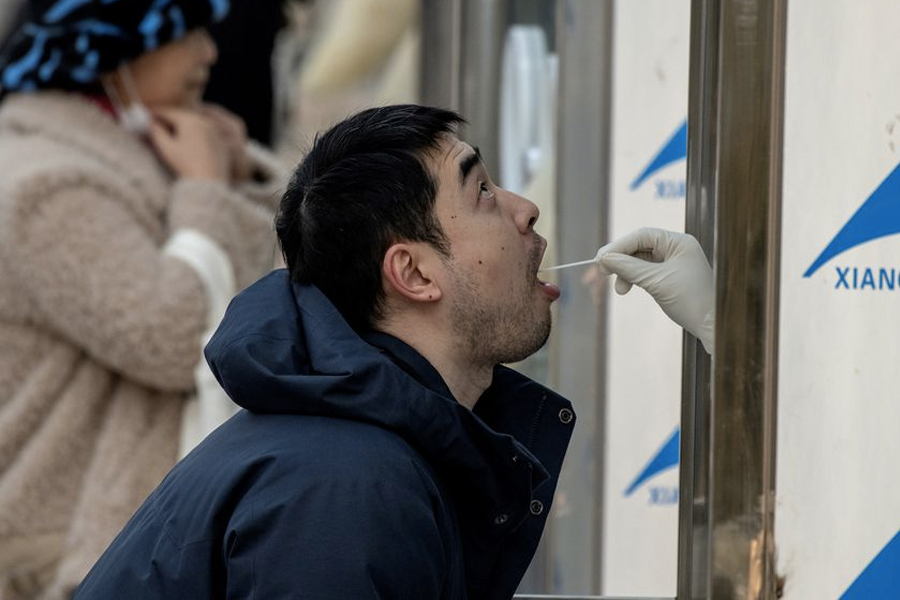 According to state media and Daily Mail reports, more than 1,000 staff and students have undergone various nucleic acid tests including the anal swabs, after a nine-year-old boy tested positive for the virus last week. However, despite confidence in the anal swab method, a deputy director of the pathogen biology department at Wuhan University still maintains that nasal and throat swabs are the most efficient test available, suggesting that testing for a respiratory infection in your digestive tract is unnecessary.
"There have been cases concerning the coronavirus testing positive in a patient's excrement, but no evidence has suggested it had been transmitted through one's digestive system," Yang said.
Now, it seems other countries are getting on-board. To help educate the public on the new testing procedure, adult entertainment webcam platform Stripchat is offering to have its roster of webcam models test out the new anal swab method.
"We know people might be uncomfortable with the idea of anal swabs. Here at Stripchat, we have thousands of models hosting live anal streams," Stripchat VP of new media, Max Bennett said. "In an effort to stop the spread of coronavirus, we'd be happy to offer our models to add an 'anal swab' option to their live shows. Anyone concerned about the test can click on the option and watch a live model making the anal swab and walk them through the process of doing it neat and painless, step by step. This would help ease anyone's hesitations/concerns about it. It's essential to inform as many people as possible about this alternative swab method. We want to ensure people are getting tested for coronavirus and receive their results ASAP, by any means necessary."
Doing the lord's work Max. We salute you.
You'll Also Like:
President Trump Has Officially Pardoned Lil Wayne and Kodak Black
'My Name is Earl' Actor Ethan Suplee is an Absolute Beast Now
Amalfi Beach Club Petitions for Private Section of Bondi