InterContinental Sorrento Takes Aim at a Morning Peninsula Legend
IHG Group is set to revitalise a Mornington Peninsula icon, revealing the legendary Hotel Continental is set to be incorporate the new InterContinental Sorrento. As part of the 145-year-old heritage-listed property's redevelopment, Hotel Continental will score a new, luxurious lease on life, once doors open in November 2021.
You'll also like:
Lancemore Crossley St Brings Arthouse Luxury to Melbourne
10 Spots for the Best Paintball in Melbourne
10 Best Greek Restaurants in Melbourne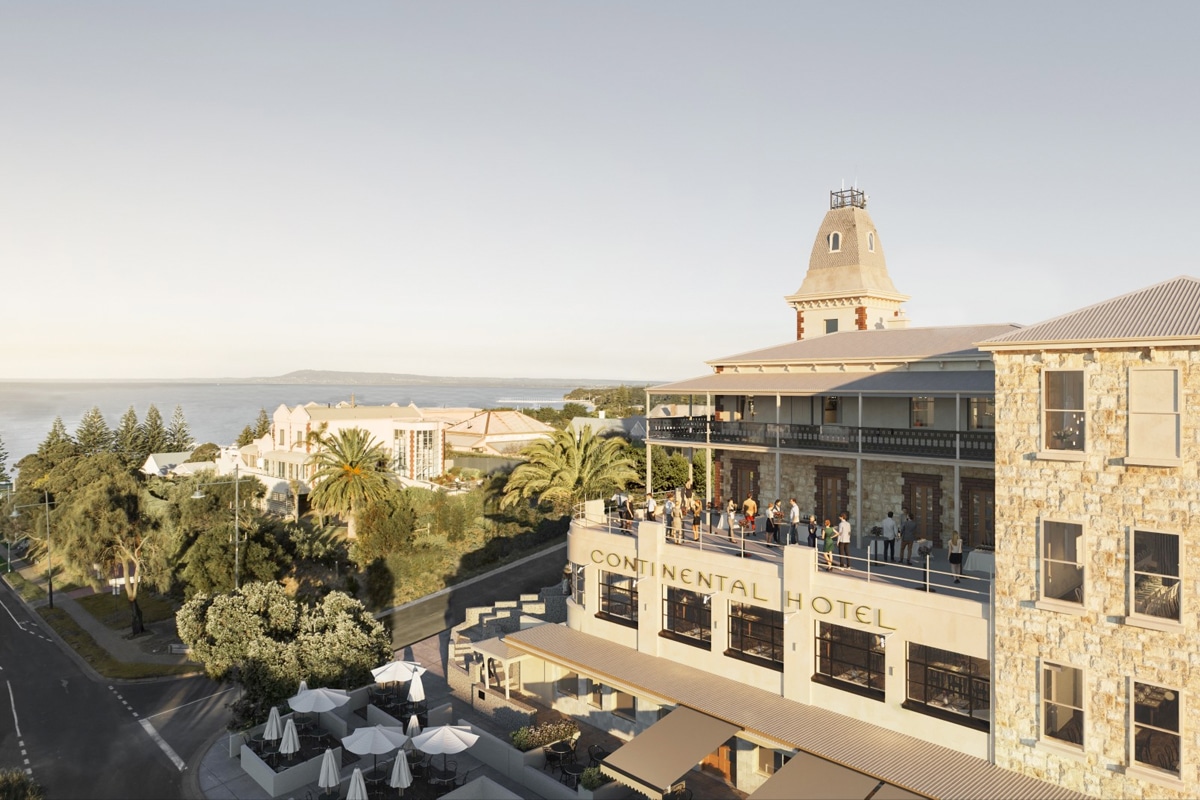 For long, the famed Mornington Peninsula hotel has stood proudly as a beacon for luxury on the Victoria coast. The iconic limestone building has been operating since 1875, however, has been in the midst of state-of-the-art restoration by the Trenerry Consortium, which is owned by Victor Smorgon Group, the Kanat Group and Trenerry Property. Now, IHG Group has revealed that InterContinental Sorrento will occupy the accommodation component of the building, offering 106 guestrooms, many of them with water views.
"We could not be more delighted to be adding this very special hotel to our InterContinental portfolio and we're so pleased to be embarking on the restoration process with this great Consortium of partners," Abhijay Sandilya, IHG vice president, Development – Australiasia, Japan & Pacific said. "InterContinental hotels around the world, all have a fascinating, alluring story to tell and InterContinental Sorrento with its rich 145-year history is no exception; it perfectly complements our portfolio. We have been looking to grow outside of central Melbourne for some time, and to be expanding into regional Victoria with a property of this calibre and in such a prime tourism location, is incredibly exciting."
According to the group, a high-profile chef partnership will soon be announced for the hotel's signature restaurant, however, there are plenty of options on the property. When the redevelopment is complete, Hotel Continental will be home to five other dining and bar outlets. In addition, the property will feature a sprawling wellness centre incorporating a luxury bathhouse, an outdoor pool, gym and three function and event spaces, including the Conti's original iconic grand ballroom and will be restored catering for corporate and social events.
"Collectively we have a passion and vision for the hotel to be completely revitalised and returned to its former glory as one of the country's most loved hotels and we're excited to be embarking on this project with the team at IHG," Peter Edwards from Victor Smorgon said.
The brainchild of actor, philanthropist and businessman, George Coppin, Hotel Continental was originally designed to create a tourism and cultural heart for the Peninsula. With InterContinental Sorrento opening in time for summer 2021/22, he may just have his wish.
You'll also like:
Lancemore Crossley St Brings Arthouse Luxury to Melbourne
10 Spots for the Best Paintball in Melbourne
10 Best Greek Restaurants in Melbourne