Collywood House Offers Flow and Space to Party
In the small town of Ketchum, Idaho, there's a mansion that the New York Times calls "the Playboy mansion transplanted into snow country." With that kind of description, you might wonder what exactly that homeowner's house in Los Angeles might be like. The answer is the Collywood House.
You'll also like:
Get 16 People to Rent this Spanish Medieval Castle on Airbnb
Airbnb Luxe is a Special Tier of Housing
Estudio MMX's Casa Cab Offers Stylistic Descent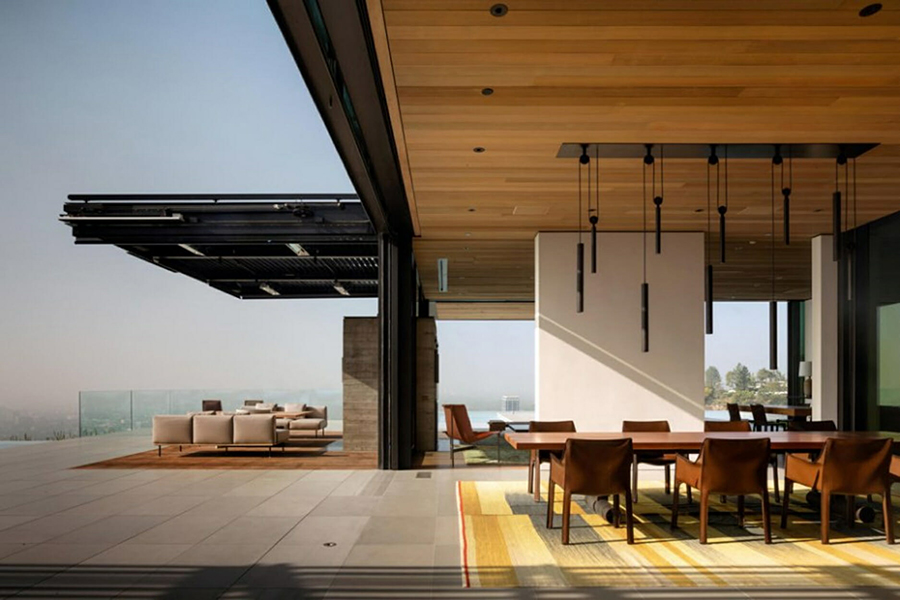 Kipp Nelson was looking to find a home in Los Angeles as his travels so often take him there, but he didn't want any of the "soulless white-box spec houses" glutting the market. So he purchased a promontory in the Hollywood hills area. It's a location with quite a view, as it turns out. "You have the Griffith Observatory on the left and the Getty on the right," Nelson says. And then there's the entire Los Angeles basin sprawling out between the two.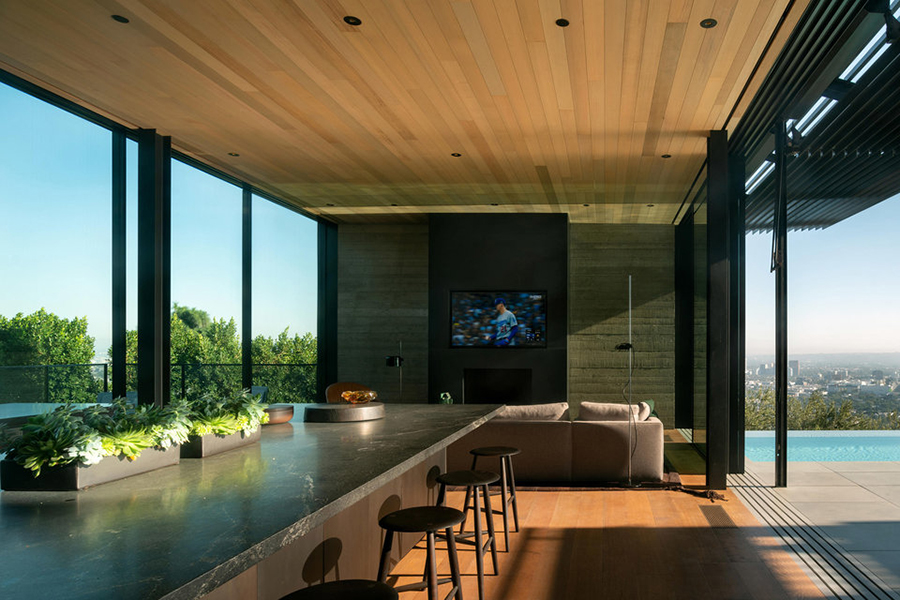 When it came time to build the house, Nelson was put in touch with Olson Kundig, an architect from the Seattle-based AD100 firm. Nelson and his girlfriend, writer Tanya Akim, just had one request: "I wanted the indoors to flow to the deck, which flows to the pool, and then that flows out to the view. I was going to be on my own or with Tanya most of the time I was there, but I also wanted the house to be capable of handling a party for 250."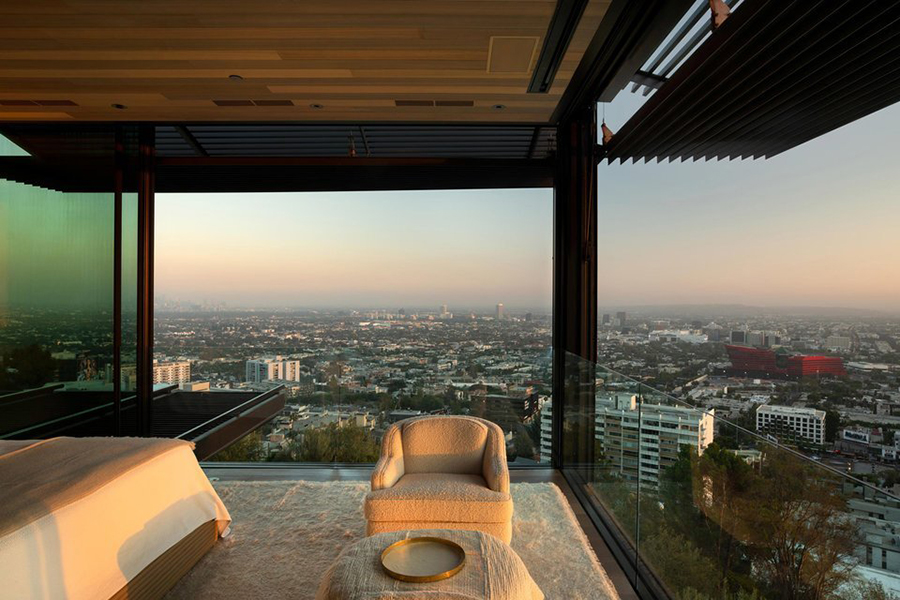 Kundig was able to accomplish that request by creating a series of relatively narrow and long boxes. A staircase of painted steel connects the living areas to the main floor. The master suite is above the main floor while guest quarters are below. As for the party of 250, rooms can be shut off or combined as needed. There's also a kitchen for catering and another that is meant to be a hangout spot. The master bedroom is cantilevered out over the rest of the house and is open on three sides to provide a better view. Nelson added in a gym as well as a man cave, a wine cellar, a media room, and an automobile gallery for Nelson's car collection. The house definitely meets the needs requested by Nelson, who has enacted guidelines for staying there. "The only rule," says Nelson, "is you can't dive from the bedroom to the pool."
You'll also like:
Get 16 People to Rent this Spanish Medieval Castle on Airbnb
Airbnb Luxe is a Special Tier of Housing
Estudio MMX's Casa Cab Offers Stylistic Descent