15 Best Designer Furniture Stores in Sydney
Make your house a home – and a stylish one at that – with these top designer furniture stores in Sydney. From Scandinavian luxury furniture to great furniture websites to homegrown modern furniture from Sydney, this list of the 15 best furniture stores in Sydney has every house and style covered.
If you're setting out on the exciting yet daunting voyage of renovating or redecorating, you're probably getting lost in the sea of furnishing options and styles.  We've already revealed the 27 Best Australian Furniture Brands and the top Masculine Living Room Ideas. But now we're here as your personal interior designer to provide the top 15 designer furniture stores in Sydney, so you can experience love at first sight. Smell the leather, slump in the sofa and shed light on your favourite lamp with these sophisticated, chic designer furniture stores right on your doorstep.
You'll also like:
27 Best Australian Furniture Brands
Masculine Living Room Ideas
16 Stylish Alternatives to Wall Art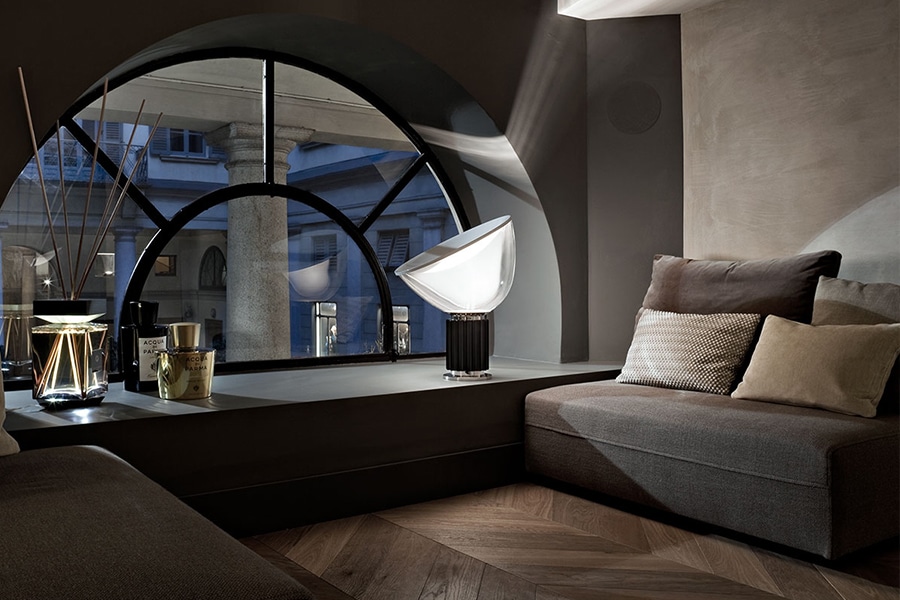 1. Living Edge
Want forward-looking designs that also exude timeless elegance? Look no further than Living Edge. Each luxury brand in their Sydney furniture showroom is individually selected for the quality and significance of design, making Living Edge one of the go-to destinations for Australia's leading design professionals. They have residential, retail and commercial divisions to suit every project, from a single chair to a large scale commercial project.
Address: The Woolstores, Shed 74 4D Huntley Street, Alexandria NSW 2015
Phone: +61 1300 132 154
Hours: Mon-Fri 9am-5:30pm, Sat 10am-5pm, Sun 11am-4pm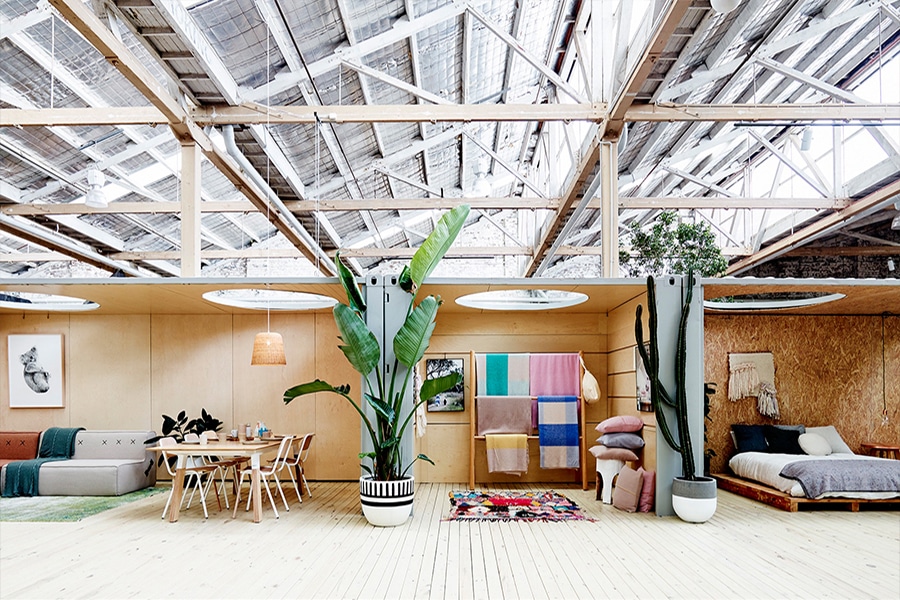 2. Koskela
Koskela is committed to innovative and inspiring Australian furniture, while also leading the field in social enterprise. They proudly sell Australia's largest range of Australian made and ethically produced homewares, furniture and lighting art. This boutique furniture store in Sydney sources exclusively sustainable products,  while upcycling and repurposing fabrics and materials where possible. They also have a partnership with Rainforest Rescue and since 2007 have helped buyback over 1 hectare of land in the Daintree Rainforest.
Address: 1/85 Dunning Ave, Rosebery NSW 2018
Phone: 02 9280 0999
Hours: Mon-Fri 9am-5pm, Sat 9am-4pm, Sun 10am-4pm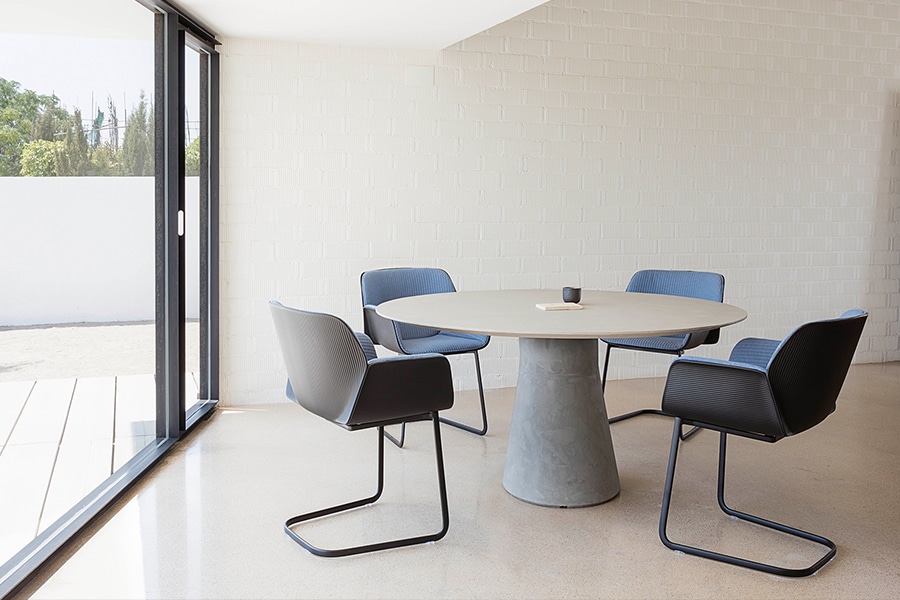 3. KE-ZU
KE-ZU's mantra is to supply furniture that make people feel good. They have a diverse portfolio from innovative local and international manufacturers, who offer high quality residential and contract furniture. Their cool furniture in Sydney is simple and elegant, yet would also be a standout feature in any room.
Address: Showroom 33, Level 1, 69 O'Riordan Street, Alexandria NSW 2015
Phone: 02 9669 1788
Hours: Mon-Fri 8:30am-5:30pm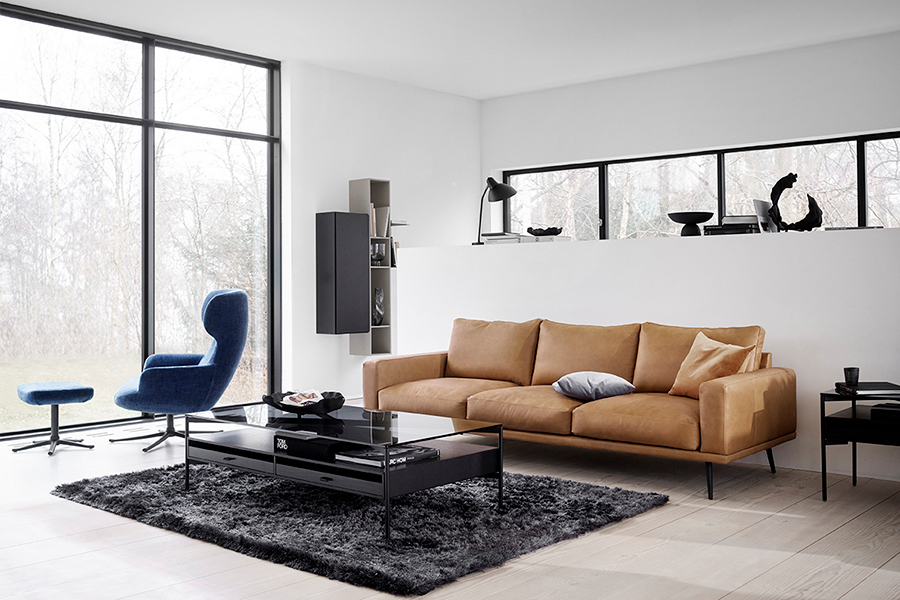 4. BoConcept
BoConcept is where comfort, simplicity and beautiful design coincide. They believe that Danes shouldn't be the only ones to enjoy Danish design, so they supply to over 64 countries. They have a few other simple beliefs: a sofa should never be egocentric, luxury can (but shouldn't) be overpriced and nobody likes to buy furniture from an arrogant snob. Checkout one of their three trendy furniture stores in Sydney today.
Address: 575-597 Pacific Highway, Crows Nest NSW 2065
Phone: 02 9437 0066
Hours: Mon-Fri 9:30am-5:30pm, Sat-Sun 10am-5pm
Address: Shop GA 03, Moore Park SupaCenta, 2A Todman Ave, Kensington NSW 2033
Phone: 02 9697 2886
Hours: Mon-Wed & Fri 9am-5:30pm, Thu 9am-9pm, Sat 9am-5pm, Sun 10am-5pm
Address: Outlet: 1 Suttor Street, Silverwater NSW 2128
Phone: 02 8090 8864
Hours: Mon-Fri 10am-5pm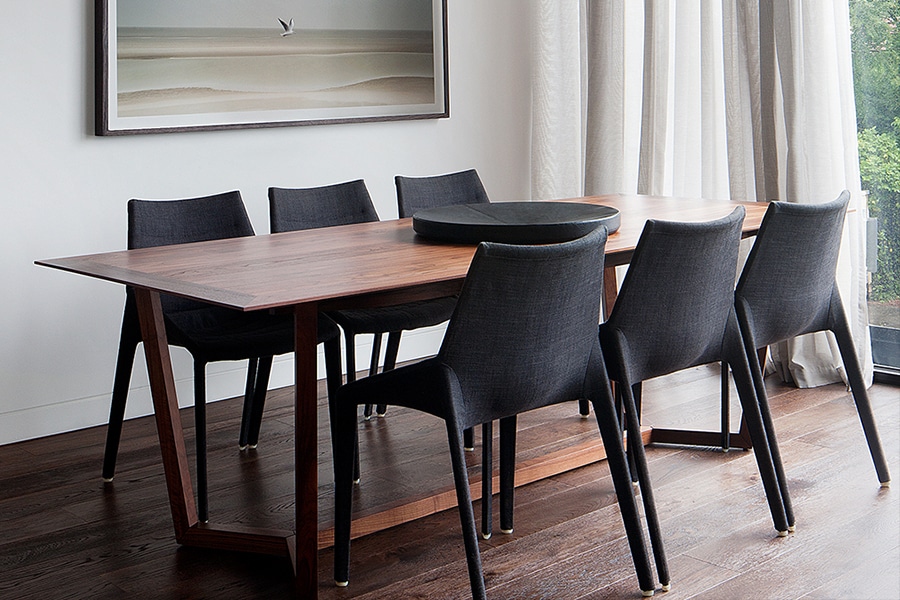 5. Hub Furniture
The family owners of Hub Furniture recognise that they have a responsibility as editors to source the highest quality international trends and bring them to Australia. While being a 'high-end' provider, they also strive to find ethically-produced design that always remains competitive in price. Have a chat with their friendly and approachable staff about their modern Sydney furniture, lighting, flooring or accessories.
Address: 46 Birmingham St, Alexandria NSW 2015
Phone: +61 2 9217 0703
Hours: Mon-Sat 10am-5:30pm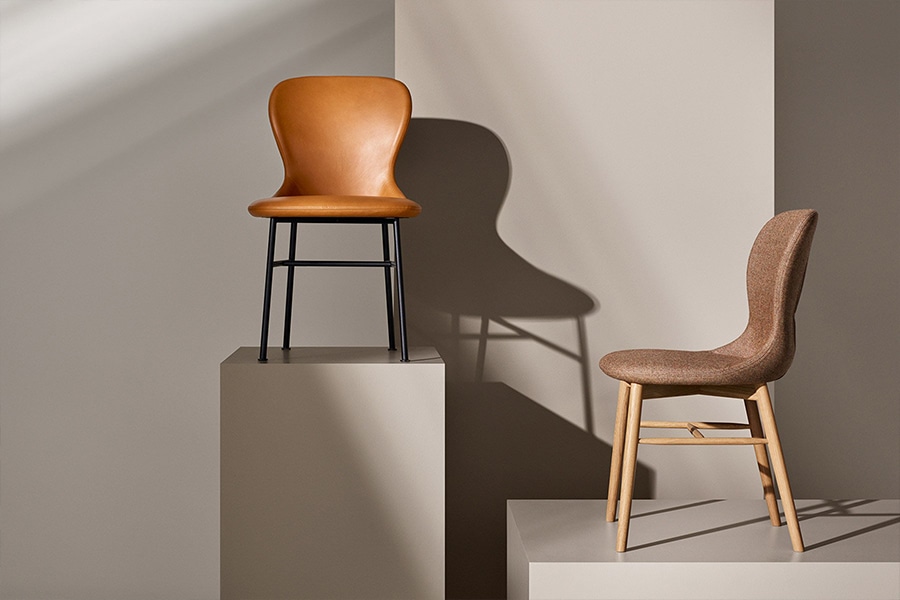 6. Fred International
Founders Michael Liira and Melissa Walker believe Scandinavian design has inherent value that is particularly relevant to the Australasian lifestyle. As such, Fred International is Australia and New Zealand's leading distributor of contemporary Scandinavian design furniture, lighting and accessories. Absorb yourself in 200 square meters of Scandinavian living at their furniture showroom in Sydney and add some irresistible Scandi style to your home.
Address: The Cannery, B4, 85 Dunning Avenue, Rosebery NSW 2018
Phone: 02 9310 3263
Hours: Mon-Fri 10am-5pm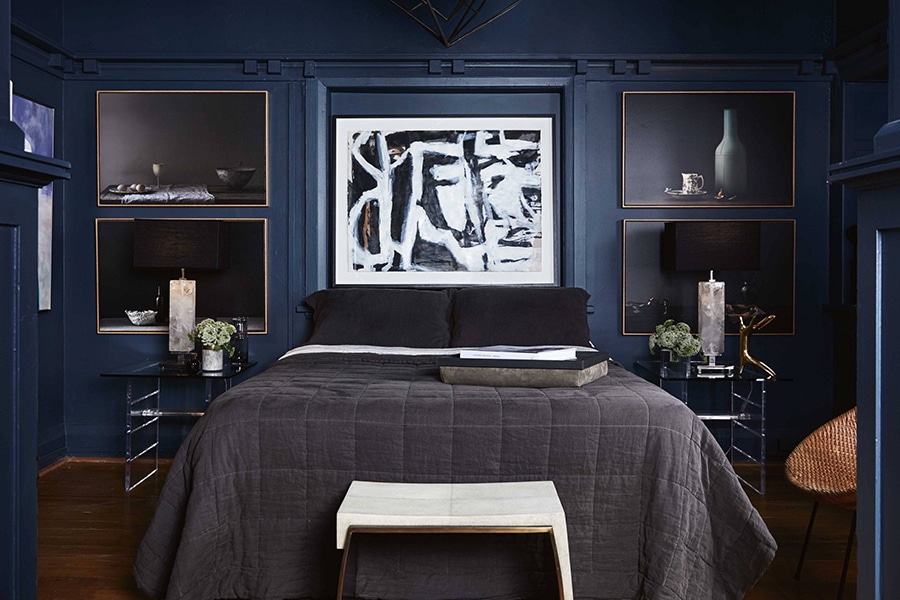 7. Becker Minty
Blurring the lines of art, furniture and home design, Becker Minty is a whole lifestyle store. On top of designer Sydney furniture, home decor and lighting, they also offer men and women's fashion, jewellery, luxury candles and gifts to help you express your innate individual style. They feature exclusive items from far flung corners of the world all with one criterion: to bring home that which delights.
Address: Shop 7, Ikon Building, 81 Macleay Street, Potts Point NSW 2011
Phone: 02 8356 9999
Hours: Mon-Sat 10am-5:30pm, Sun 10am-4pm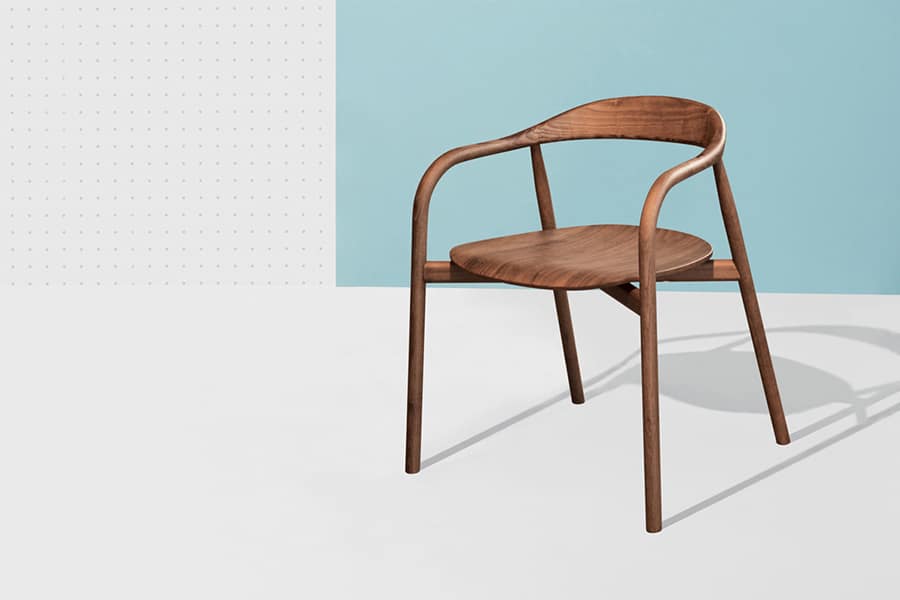 8. SeehoSu
The authentic designer furniture at Sydney's SeehoSu is as unique and intriguing as its name. With a boutique portfolio including brands from Japan, Denmark, Sweden, Canada and Australia, you're bound to find exquisite craftsmanship to suit your taste and style. Their versatile pieces all have a warm aesthetic suited to residential, workplace, hospitality and more.
Address: Shop 1, 137-141 Devonshire Street, Surry Hills NSW 2010
Phone: 02 8068 8640
Hours: Mon-Fri 9am-5pm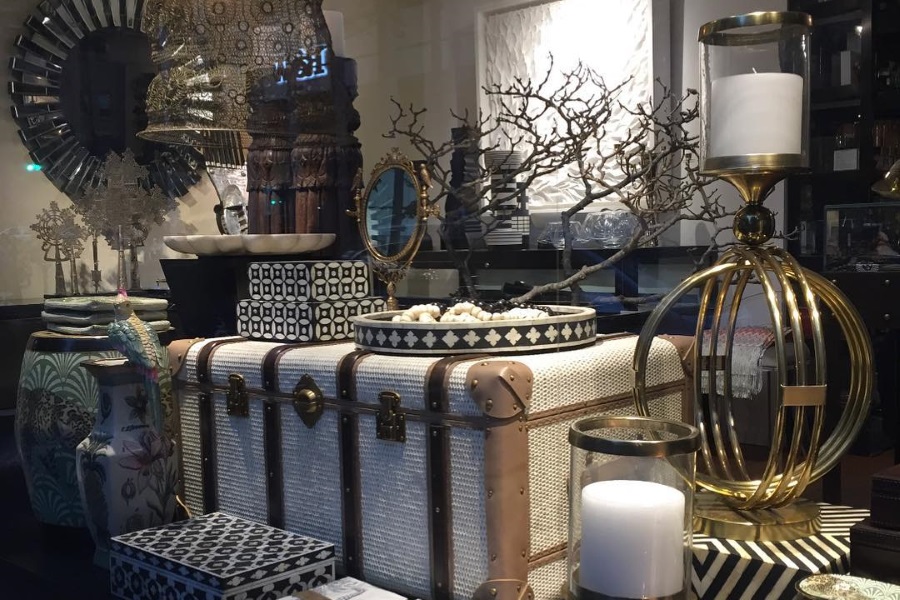 9. Macleay on Manning
If you're in search of designer furniture stores in Sydney with special, unusual and different items, Macleay on Manning is your place to go. They have everything from glassware and water jugs to an eclectic array of men's fragrances to Armetide and Flos lights. Find some of your own hidden gems to spruce up your house with some unique character.
Address: Shop 1, 85 Macleay Street, Potts Point NSW 2011
Phone: 02 9331 4100
Hours: Mon-Fri 10am-5pm, Sat 9:30am-5pm, Sun 10:30am-4pm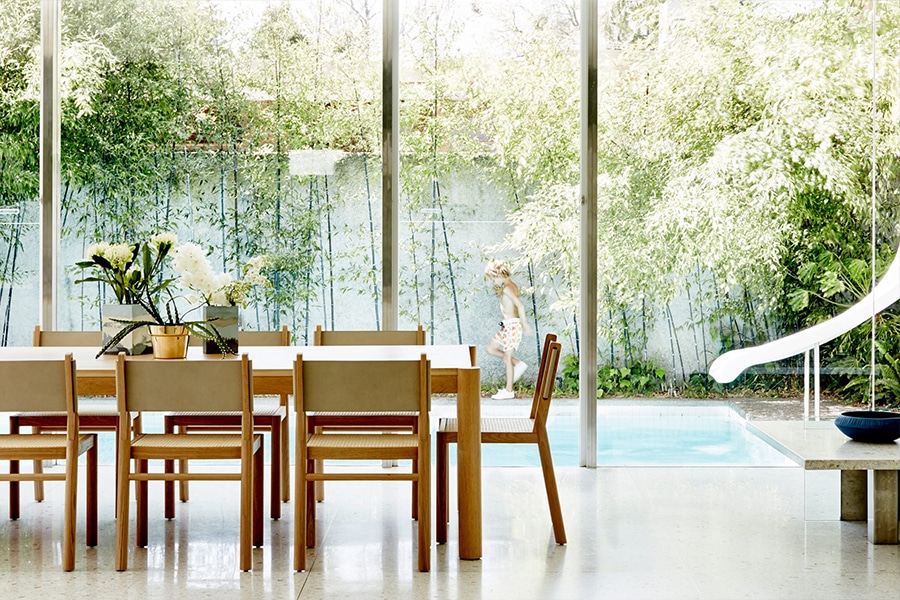 10. Jardan
Because you don't simply want furniture and homewares made for your house, the high quality pieces at Jardan are made for life. Jardan is an Australia family-owned furniture business  that has been in operation since 1987. They let design lead the way, and every piece is crafted to order in their Australian lab. They make sustainable, long-lasting, unique furniture in Sydney with quality local materials and design that suits the relaxed Australian way of life.
Address: 42 Oxford Street, Paddington NSW 2021
Phone: 02 9663 4500
Hours: Mon-Fri 9am-5:30pm, Sat-Sun 10am-5pm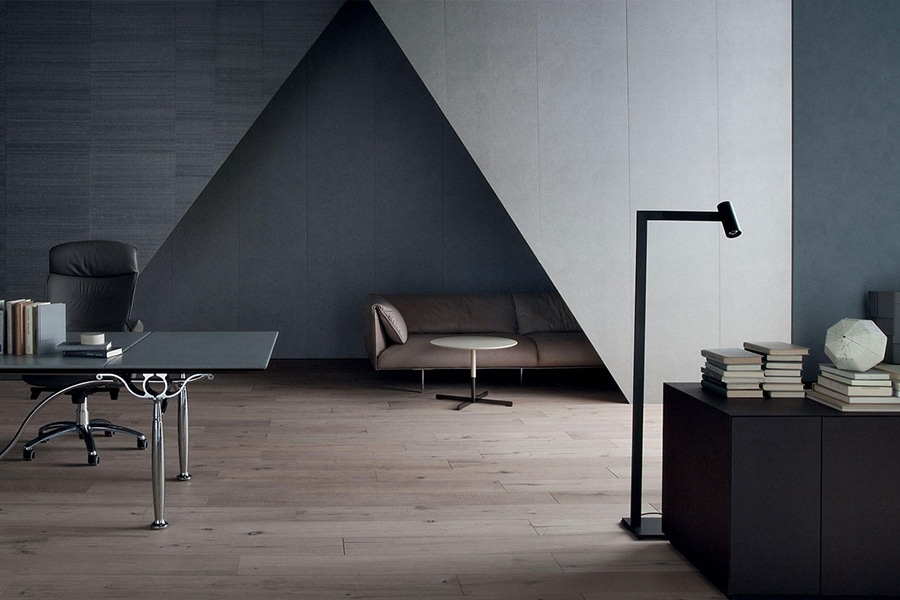 11. Cult Design
Cult Design features a range of international and Australian designers, with a specific focus on fostering emerging design talent in the country. Cult has grown to become one of the most comprehensive collections of brand partners because of its commitment to both exceptional designer furniture and a high level of customer service. It doesn't seem like a radical formula, but in this industry it's a welcome change and certainly helps it make the cut of the one of the best designer furniture stores in Sydney.
Address: 21-23 Levey Street, Chippendale NSW 2008
Phone: 1300 768 626
Hours: Mon-Fri 8:30am-5:30pm, Sat 10am-4pm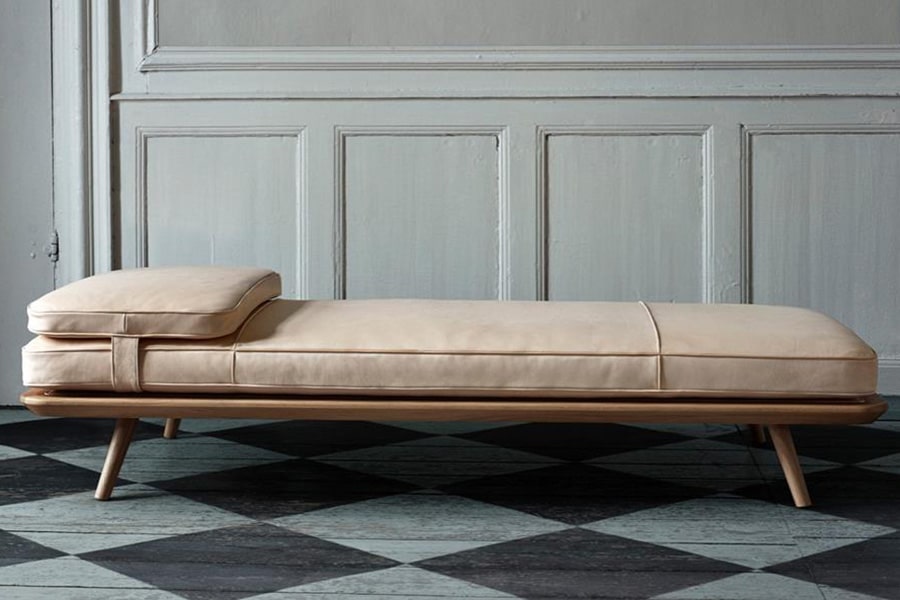 12. Great Dane Furniture
The passionate staff at Great Dane Furniture don't consider themselves just distributors of timeless Scandinavian furniture – they are curators. Their hand-picked ranges are sourced directly from Scandinavia's premier design houses and manufacturers, with each piece promising the highest quality, craftsmanship and innovation. Immerse yourself in Danish design at this boutique Sydney furniture store.
Address: 344 Oxford St, Paddington NSW 2021
Phone: +61 2 9326 0555
Hours: Mon-Fri 10am-5:30pm, Sat 10am-5pm, Sun 11am-5pm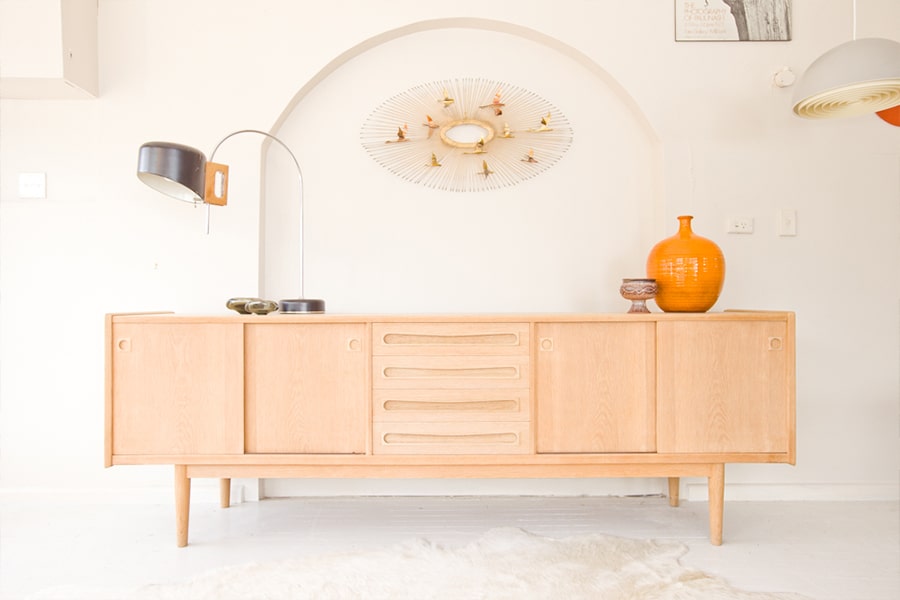 13. Vampt Vintage Design
For original and genuine mid-century modern furniture in Sydney, Vampt Vintage Design is your go-to store. Their timeless classics and one-off pieces are full of warmth, character and history, making the perfect addition to any stylish home. Check out their collection of furniture, lighting and decorative objects from Scandinavia, Europe and Australia to revamp any room.
Address: 486-490 Elizabeth Street, Surry Hills NSW 2010
Phone: 02 9699 1089
Hours: Mon-Sat 10:30am-5pm, Sun 11am-5pm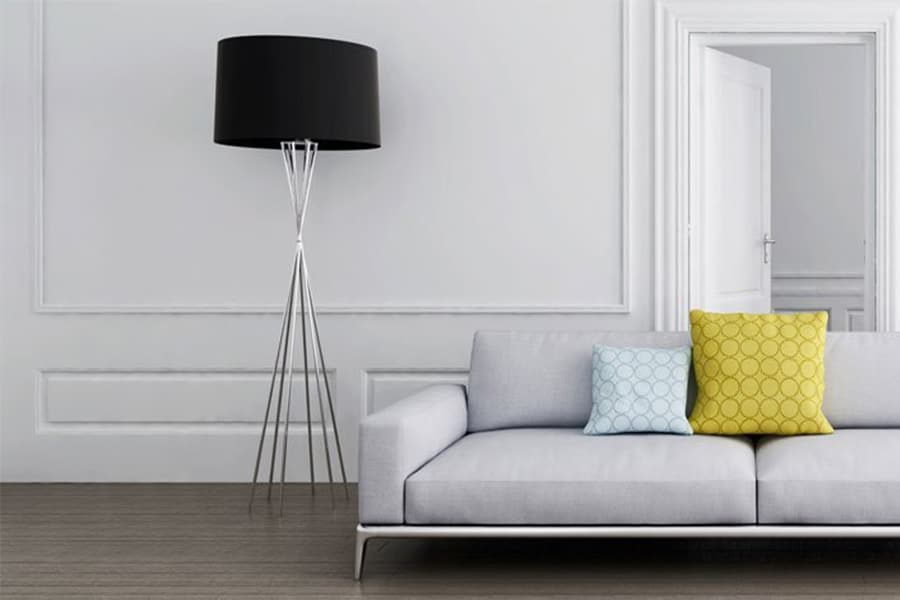 14. Home Furniture on Consignment
Want luxury furniture in Sydney without the price tag? Or want to redo your home without ditching furniture still in mint condition?  Home Furniture on Consignment (HFOC), one of the great furniture websites, is the answer to your prayers. It is known as the best online marketplace in Australia to buy or sell quality pre-owned designer furniture. Say hello (or goodbye) to unique, top quality and affordable designer products today.
Address: 5/71A Rhodes St, Hillsdale NSW 2036
Phone: +61 2 8338 8000
Hours: Mon-Fri 9am-6pm, Sat 11am-3pm, Sun 9am-6pm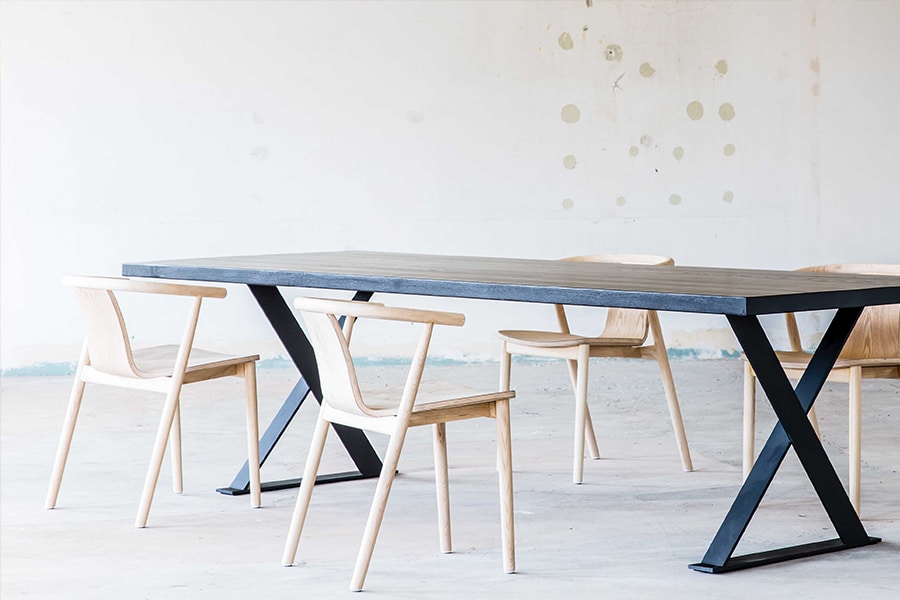 15. MCM House
The beauty of going local with designer furniture stores in Sydney is not only that you can test it out for yourself, but also because you can receive free shipping with Sydney metro – well at least at MCM House you can. Check out their understated, reasonably priced and overwhelmingly modish designs for yourself.
Address: 18-20 Oxford Street, Paddington NSW 2021
Phone: +61 1300 997 975
Hours: Mon-Fri 9:30am-5pm, Sat 10am-5pm, Sun 10am-4pm
You'll also like:
27 Best Australian Furniture Brands
Masculine Living Room Ideas
16 Stylish Alternatives to Wall Art