Royal Huisman Doubles Up on Lotus Concept Yacht
If you're going to fork out the money for a luxury yacht, options are probably big on your list. Most yachts, however, are locked in when it comes to propulsion. You either get a sailing yacht or a cruising yacht. Royal Huisman's Project Lotus Concept Yacht gives you the option of choosing between sailing or cruising.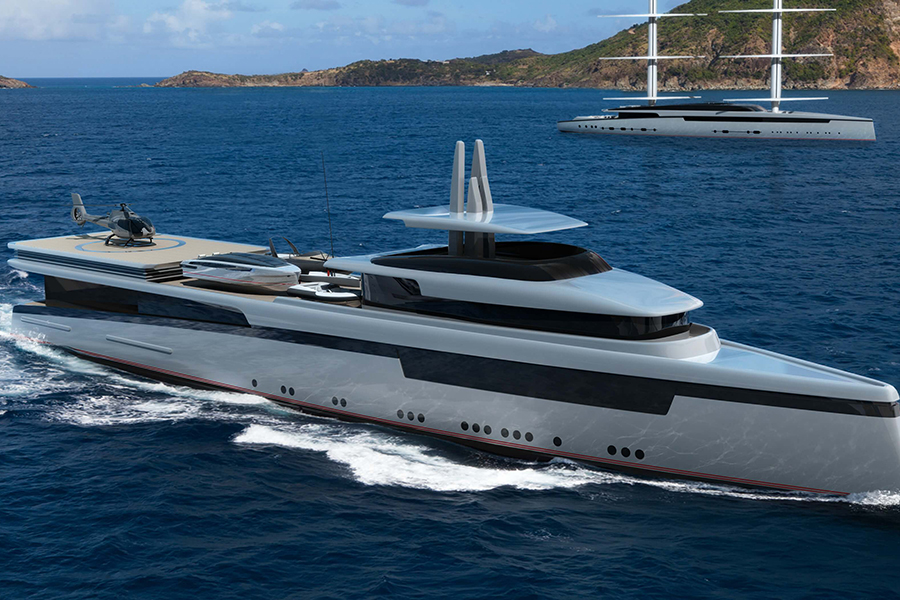 Lotus is a 289-foot DynaRig sailing yacht with an accompanying 230-foot explorer. The idea of bringing the two craft together in one offering was struck upon by British design studio Thirty C, who worked in collaboration with Dykstra Naval Architects and Royal Huisman.
The inspiration for the offering was found in "recognising that different groups of family or guests might want to pursue different itineraries at the same time. Exploration, diving, the ability to explore rias and fjords, even a simple run ashore."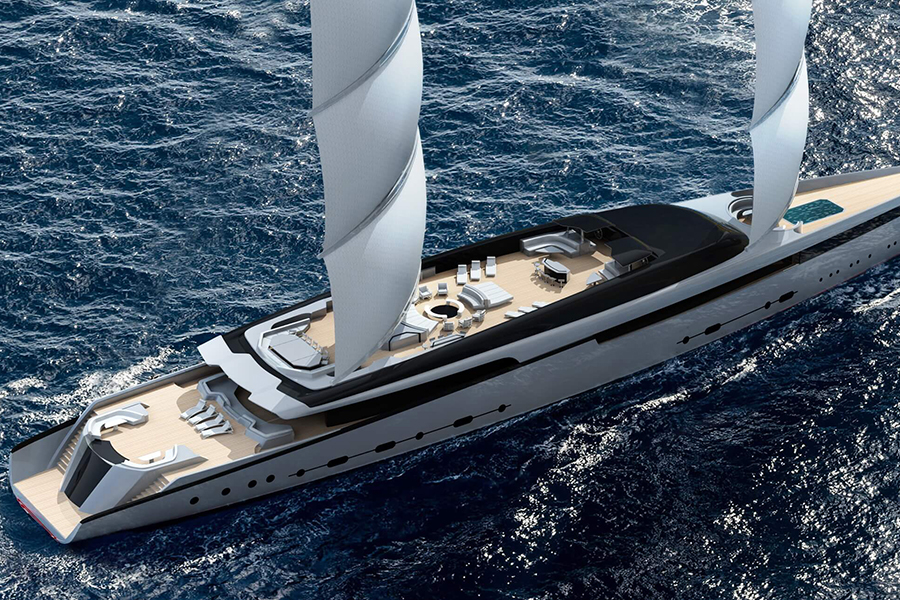 For those looking to sail, the DynaRig yacht employes two carbon masts with a sailing system put together by Dykstra Naval Architects. The sails cover 2,200 square meters, which can propel the yacht to a top speed of 20 knots. The sailing yacht can accommodate 16 guests in eight cabins. There's also an owners' suite as well as space for a 14-member crew.
This isn't just a luxury liner; the sailing yacht is perfectly capable of competing in global superyacht regattas. The sails also have the latest in solar technology, so they'll glean power from the sun when they are open. And you can even use a portion of the sail as an outdoor theatre for those nights at sea.
When cruising is on the agenda, the companion craft is available. With 1,312 square feet of space, this yacht is meant to serve as an operations and services hub for the two boats. There's plenty of space to house tenders, toys, cars, helicopters, and even a submarine. There are also four cabins for eight guests and room for 18 crew members.
Taking on these responsibilities frees up the sailing yacht for more luxuries, like extra dining areas, a saloon, a beach club, and a swimming pool. There are plenty of options with this duo.