Ferrari Stallone Concept Boasts a Turbo V12
The concept isn't actually named after Sylvester Stallone, nor is it named for his iconic character Rocky "The Italian Stallion" Balboa. Still, the futuristic hypercar concept created by graphic artist and industrial designer Murray Sharp could knock you out with its incredible power and speed. Envisioned as the spiritual successor for the LaFerrari, the Stallone "would be positioned at the pinnacle of the Ferrari brand".
You'll also like:
Pininfarina's 1956 Ferrari 250 GT Berlinetta Prototipo is a True Survivor
Win A Tesla-Powered 1968 Porsche 911 and $20,000
Modified 1963 Chevrolet Corvette Split-Window Coupe Goes Under the Hammer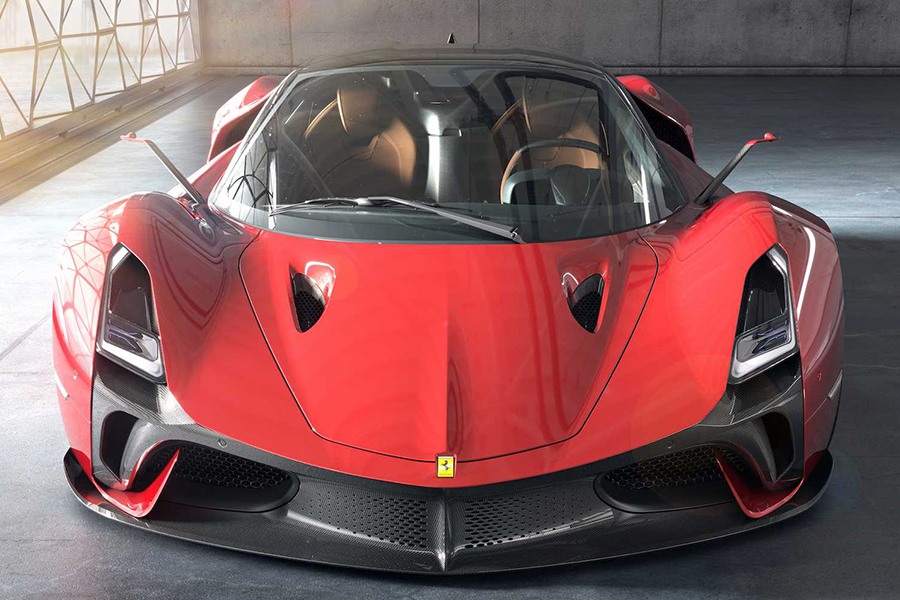 "The Ferrari Stallone concept has been a very special project for me," says Murray. "It actually came about from a place of frustration where I felt like I could do more with my skills and talents. I made a very strong and deliberate decision to take on a project for myself to prove what I really could achieve if I put my absolute best effort into it. It has been by far the most substantial piece of design I have ever created." It's plain to see why this project has been such a labour of love for Murray.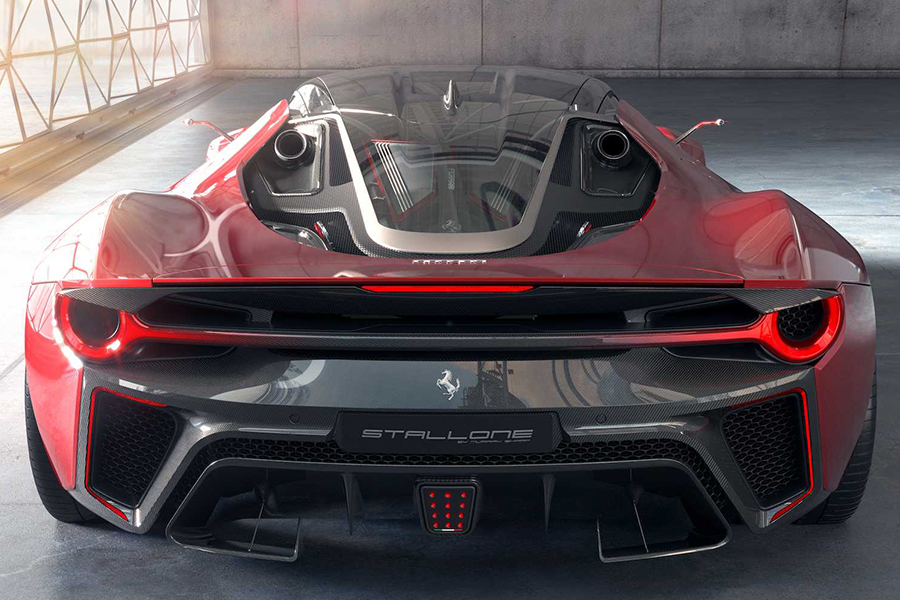 The Stallone has a low, sharp angle to the hood with two large vents beneath—features that immediately tie it to the Ferrari brand. Side vents and rear light fixtures further cement that relationship. Murray envisions plenty of carbon fibre throughout the body and added in directional five-spoke wheels for a sharper look. Dual exhaust tips come out of the top of the engine bay, where the KERS-aided V12 resides.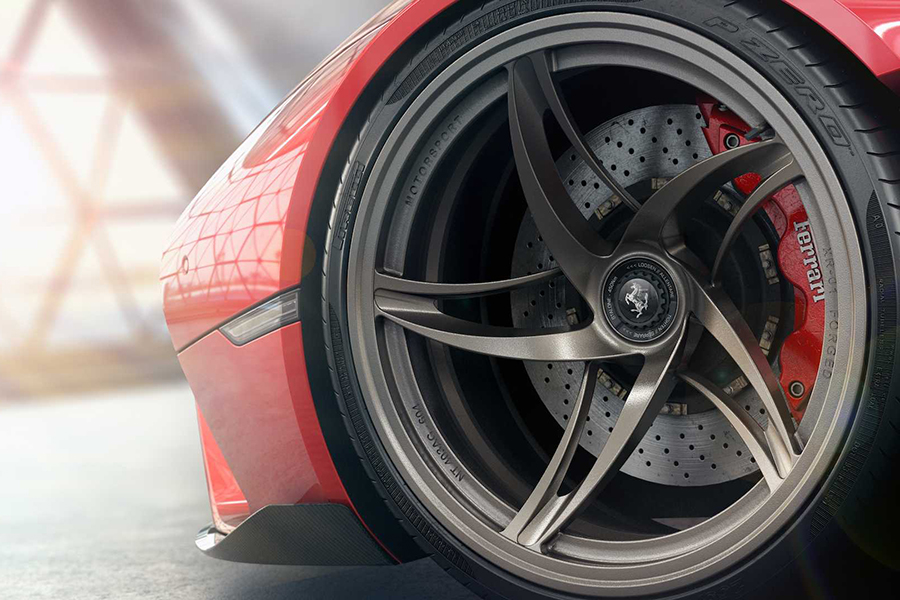 The name says it all. "Stallone" is Italian for "stallion," and that fits right in with the prancing stallion company. With the chops of a powerful engine, this is one car that can deliver a knock-out punch. The design definitely does so. Even the fact that the design isn't coming from the Ferrari house ties into the company's history. Enzo Ferrari once said, "A car maker need be neither an engineer nor a technician. He must be someone who loves his passion for cars." He must have been speaking about Murray Sharp.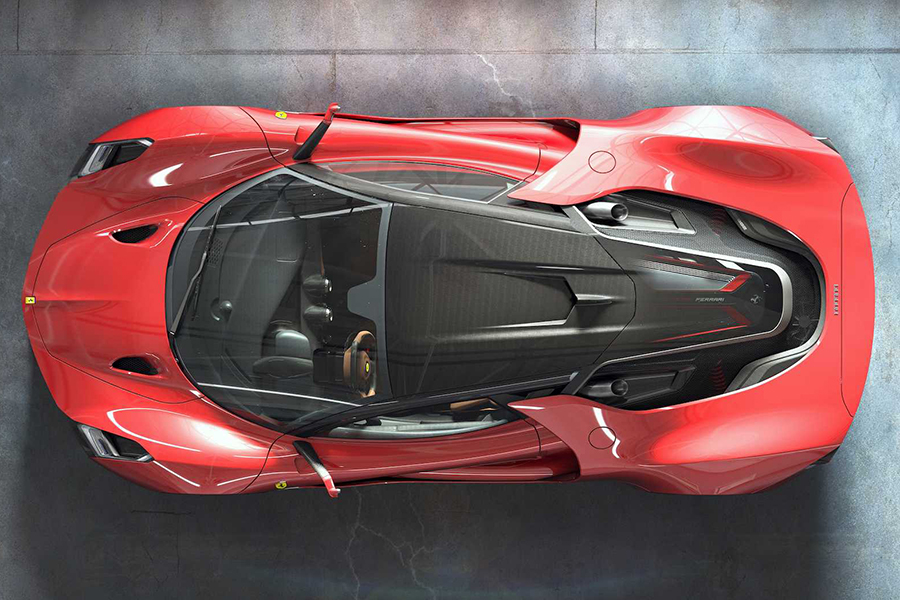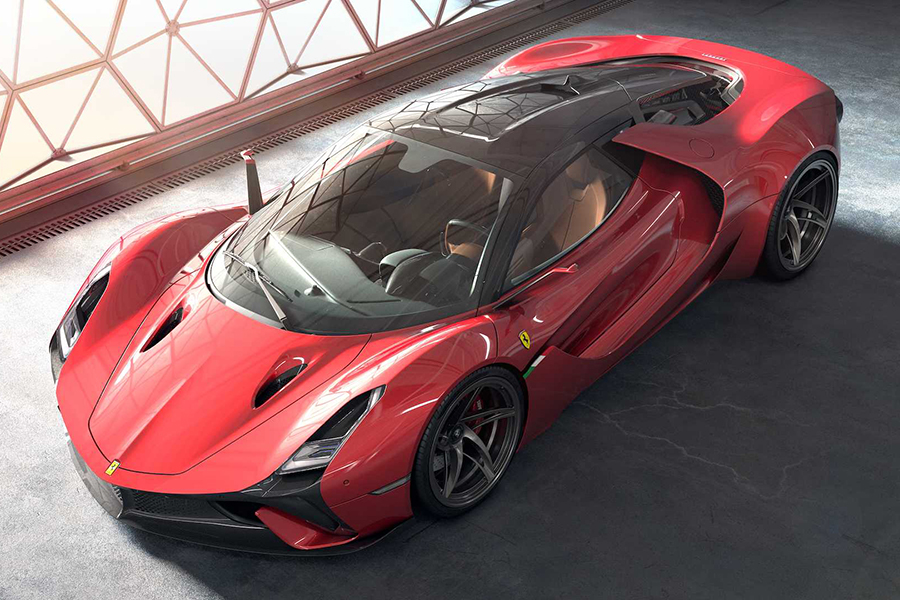 You'll also like:
Pininfarina's 1956 Ferrari 250 GT Berlinetta Prototipo is a True Survivor
Win A Tesla-Powered 1968 Porsche 911 and $20,000
Modified 1963 Chevrolet Corvette Split-Window Coupe Goes Under the Hammer