2023 Lexus LX600 Review: Add Luxury to Your LandCruiser
There's no mistaking the Lexus LX600 for anything but a Toyota LandCruiser that's spent too much time in Beverley Hills – the glitz, glamour, and giant front grille tell you that. What I wanted to find out in my week with the car was whether or not you'd spend the extra $12,000 over the top-of-the-range Toyota LandCruiser 300 Sahara ZX for the extra niceties and badge.
When you're talking about the differences between two vehicles that cost $143,000 and $155,000, there's no real need to bring the idea of 'saving money' into the equation. If you have the cash and you want the status, you're going to spend it.
So instead, I'm going to tell you why you should spend the extra money and pick yourself up a nice new Lexus. Let's take a look around the LX600.
RELATED: 'Defender Rival': 2024 Lexus GX Confirmed for Australia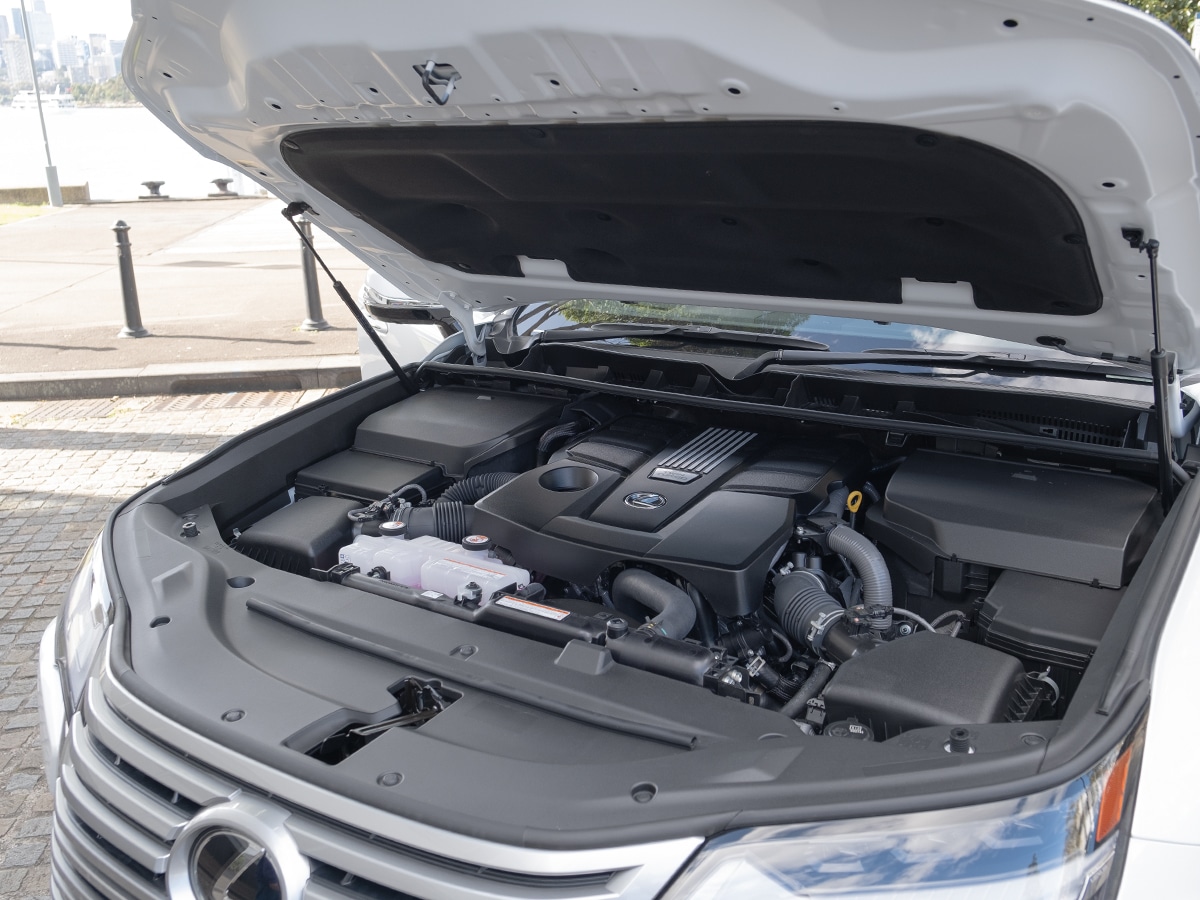 The differences start with the engine
The Lexus LX600 is based on the same ladder-frame chassis as the Toyota LandCruiser. However, it swaps the 3.3-litre twin-turbo V6 diesel for a smooth 3.5-litre twin-turbo V6 petrol with a big bump in power. While the LandCruiser manages just 227kW from 4000 rpm, the petrol in the Lexus puts out 305 kW from 5200 rpm and feels particularly sprightly off the line.
I'd argue the petrol donk better suits this platform overall. You might make use of the low-down torque in the diesel (700Nm from 1600 rpm vs. 650 Nm from 2000 rpm) offroad, but you'd be crazy to take your 22-inch wheels very far off the tarmac even if your shiny new LX600 is jam-packed with offroad features.
To list them for argument's sake, you'll find six driving modes and a lockable centre differential with crawl control. With the right tires and wheels, it'll take you anywhere you want.
They extended inside the cabin
After taking in the extra power, the next thing you'll notice is the larger screens with higher resolution displays stacked on top of each other. The upper screen is a 12.3-inch multimedia display with built-in sat-nav and Apple CarPlay and Android Auto. This is backed by a 25-speaker Mark Levinson audio system that sounds particularly good. Below it sits a 7.0-inch display for climate control and drive mode selections.
Unlike the LandCruiser, these screens don't look outdated before they even hit the showroom. Just do yourself a favour and don't compare them to the BMW, Mercedes, and Audi alternatives in this segment which are all packed with heaps of additional features. Even the new Lexus RZ gives it a run for its money.
My test car was a 'Luxury' model with seven premium leather seats, interior ambient lighting, eight cupholders, woodgrain steering wheel trim, and carpeted floor mats. Although, a four-seat configuration with massage seats in the rear can be had in the 'Ultra Luxury' model that better sets it apart from competitors.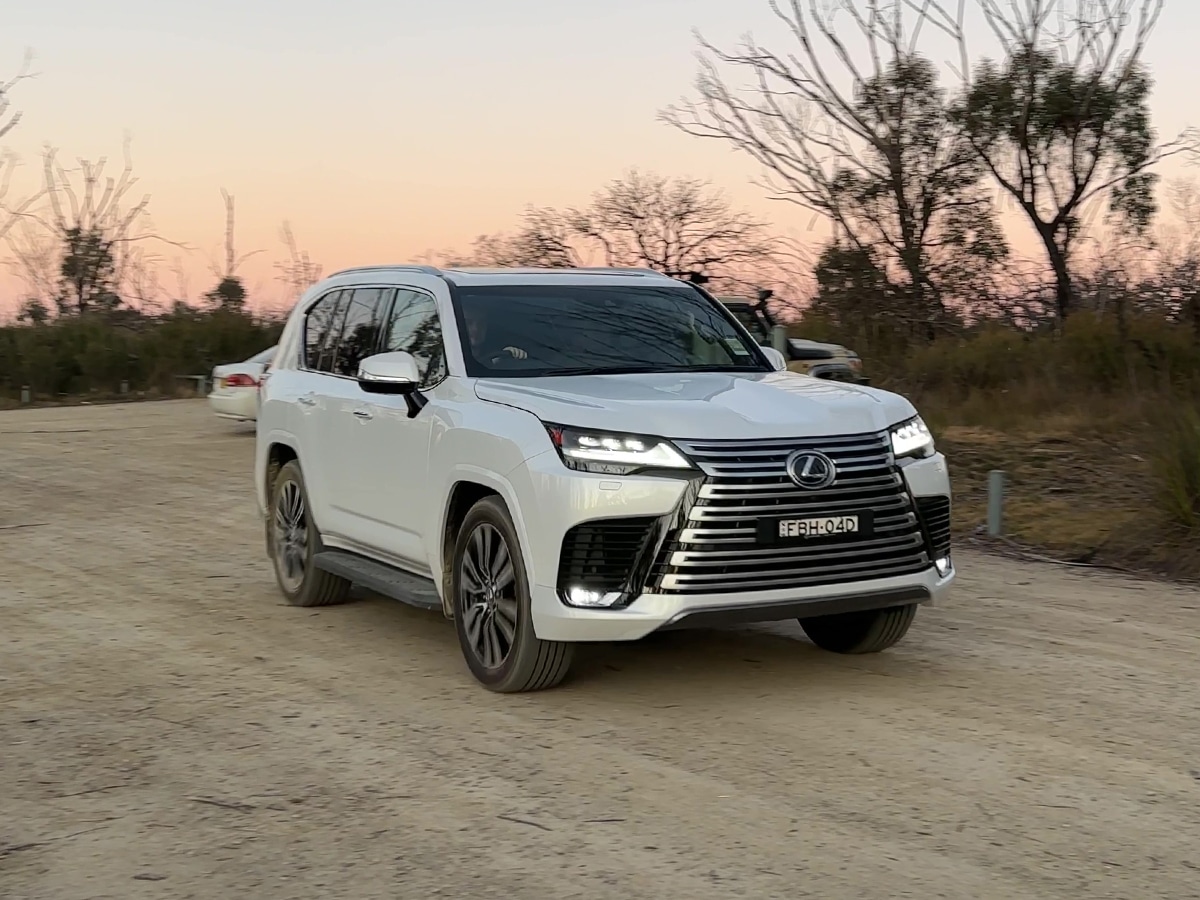 The driving experience is refined on and offroad
Hit the road and you'll find this Lexus is a particularly comfortable place to sit for long journeys, surprise surprise.
Unlike its German rivals, the LX600 isn't trying to shrink itself into a sportscar. The steering is particularly relaxed. I could call it vague and lifeless, but no one's looking to set lap times on their way to the school pick-up so let's just go with that.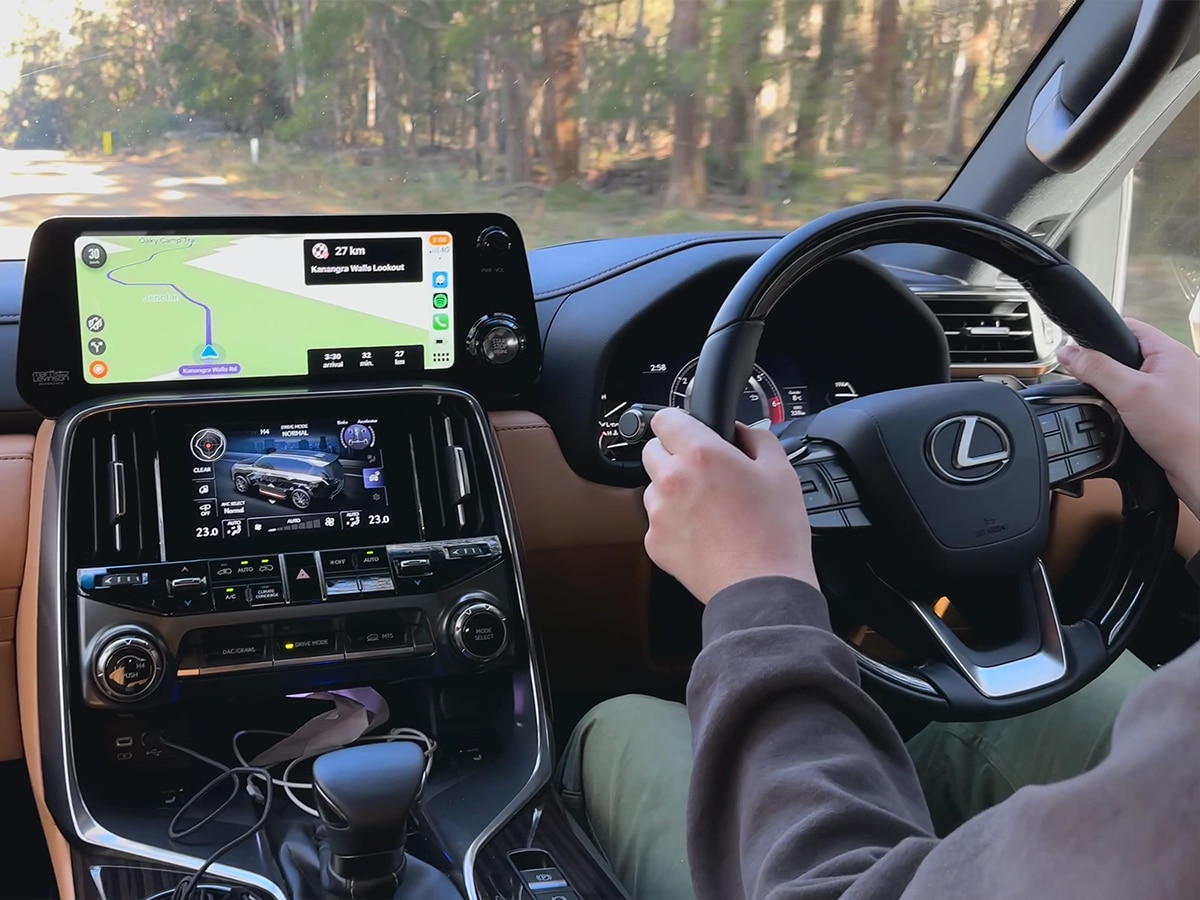 After pitching it into a few corners, there's no mistaking the solid live rear axle and body-on-frame design that it shares with the LandCruiser. Even the height-adjustable shock absorbers with fancy hydraulic oil systems won't stop the big Lexus from feeling like a land yacht through a few fast corners.
If your commute involves fast country back roads, put the car into Sports mode to stiffen the ride, reduce body roll, and keep your passenger's lunch down.
That being said, I'd be interested to see how the LX600 with F-Sport package handles the same stretch of road as it has a specific sports suspension tune.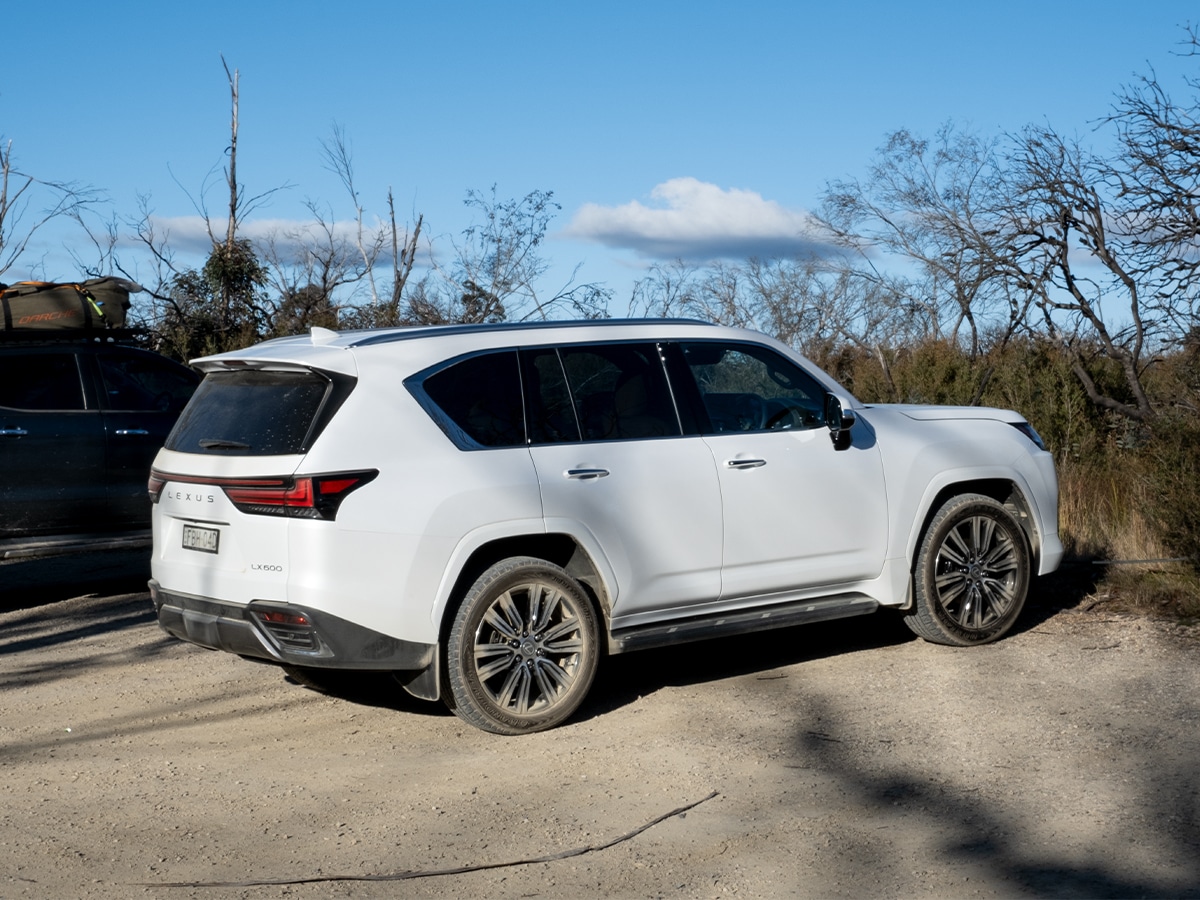 Take the Lexus LX600 offroad and the car comes into its own. I was genuinely shocked at how comfortable the car was on the dirt road out to Kanangra Walls lookout in Kanangra-Boyd National Park.
This particular stretch of dirt road is corrugated in sections, riddled with potholes, and topped by a fine layer of dirt that's particularly slippery. I drove the Toyota LandCruiser GR Sport on the same stretch of road and the LX600 immediately put itself in a different league. It's best described as a cushion, it floats across bumps and leaves you feeling particularly relaxed. That is, until a pothole lines itself up with your 22-inch wheels.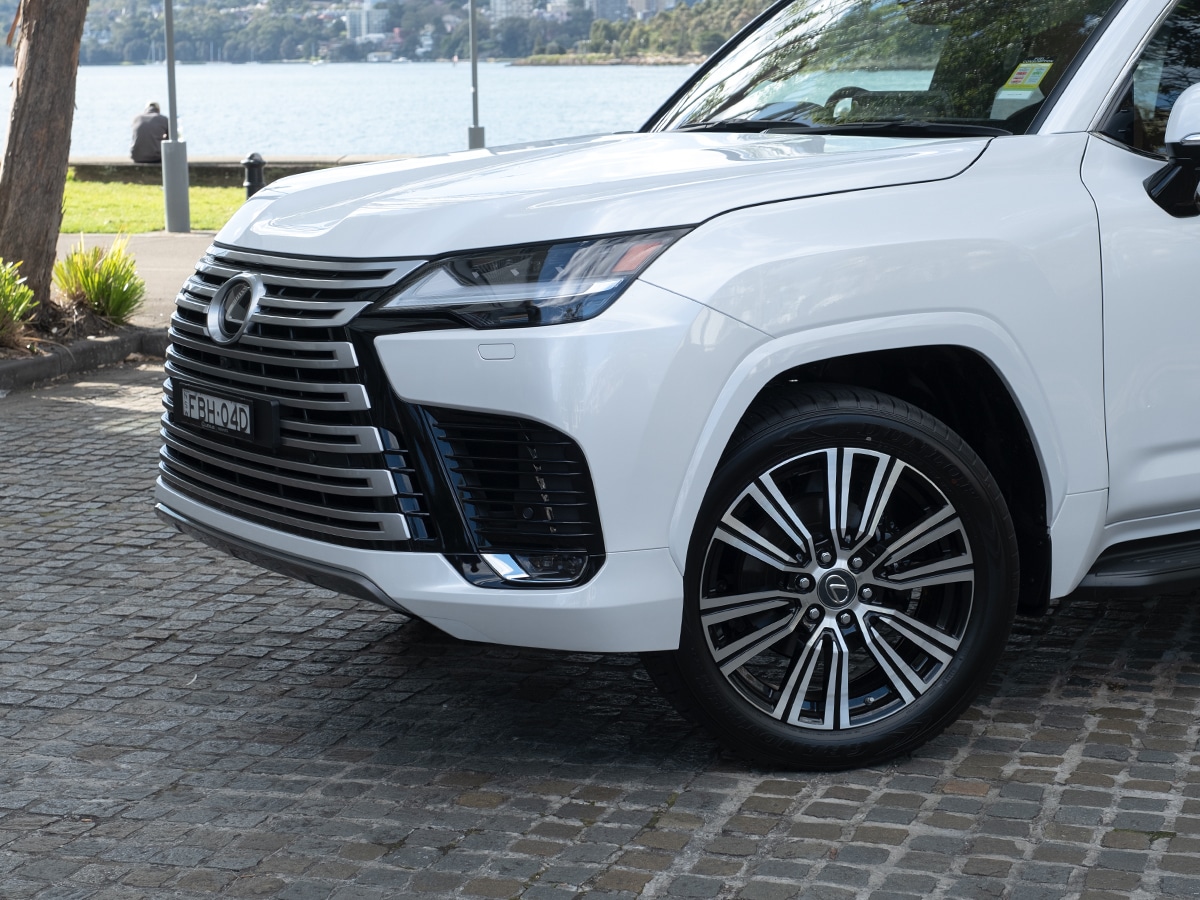 It's worth the extra money for these reasons
So where does that leave the Lexus LX600 vs. LandCruiser Sahara ZX debate? Well, it's clear to me where the extra money goes. You're getting a Toyota LandCruiser that – in true Lexus fashion – has been improved in specific details with luxury being the underlying consideration.
The twin-turbo petrol V6 is the standout feature for me. It's smooth, powerful, and I wouldn't be shocked if it made its way into a LandCruiser in the future. However, I also found the height-adjustable shock absorbers with hydraulic oil systems particularly transformative offroad. Just do yourself a favour and avoid the giant 22-inch wheels if you plan on taking it off the blacktop.
Inside, the changes aren't as significant to the naked eye. But the comfort of the seats, higher-resolution infotainment screens, and Mark Levinson sound system are clear levels above.
Have we ever seen a car better suited to a fund manager with a hobby farm? I don't think so.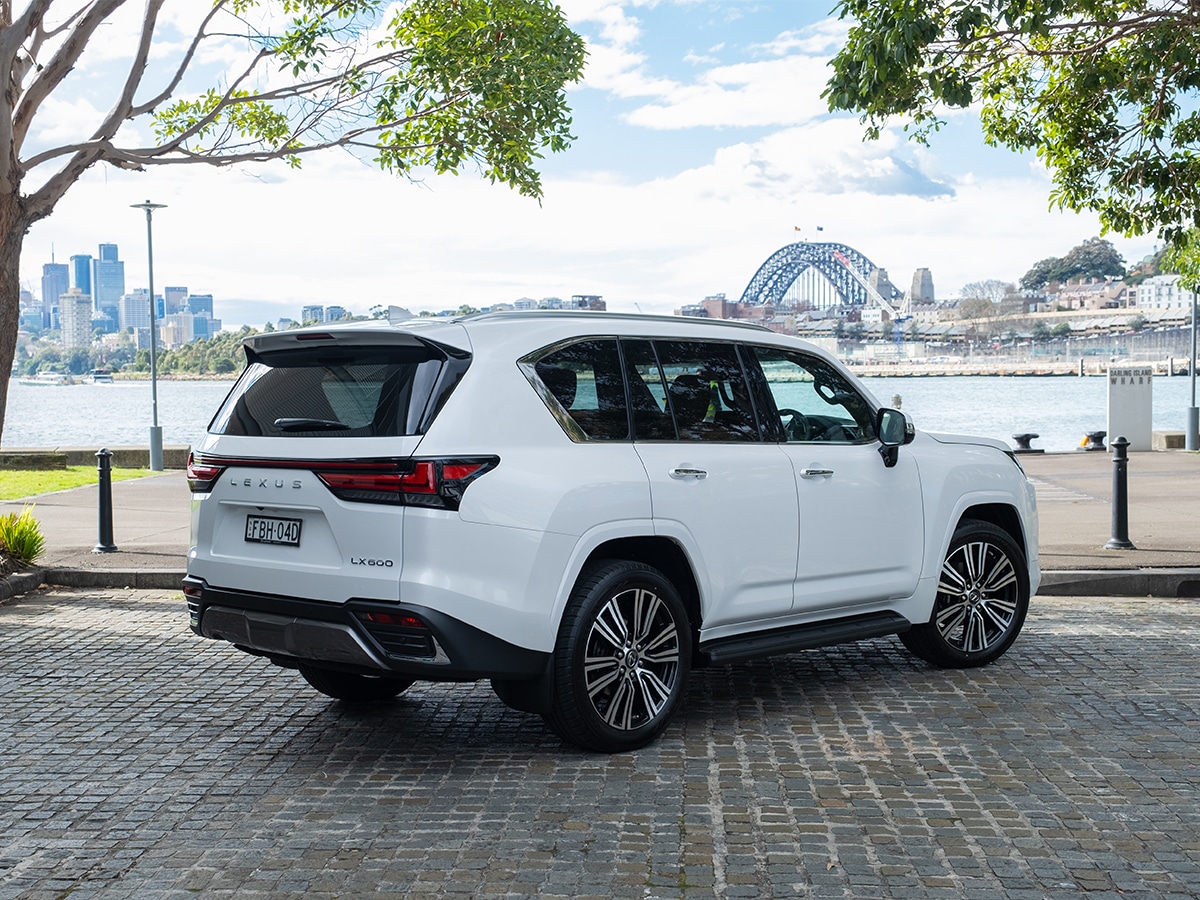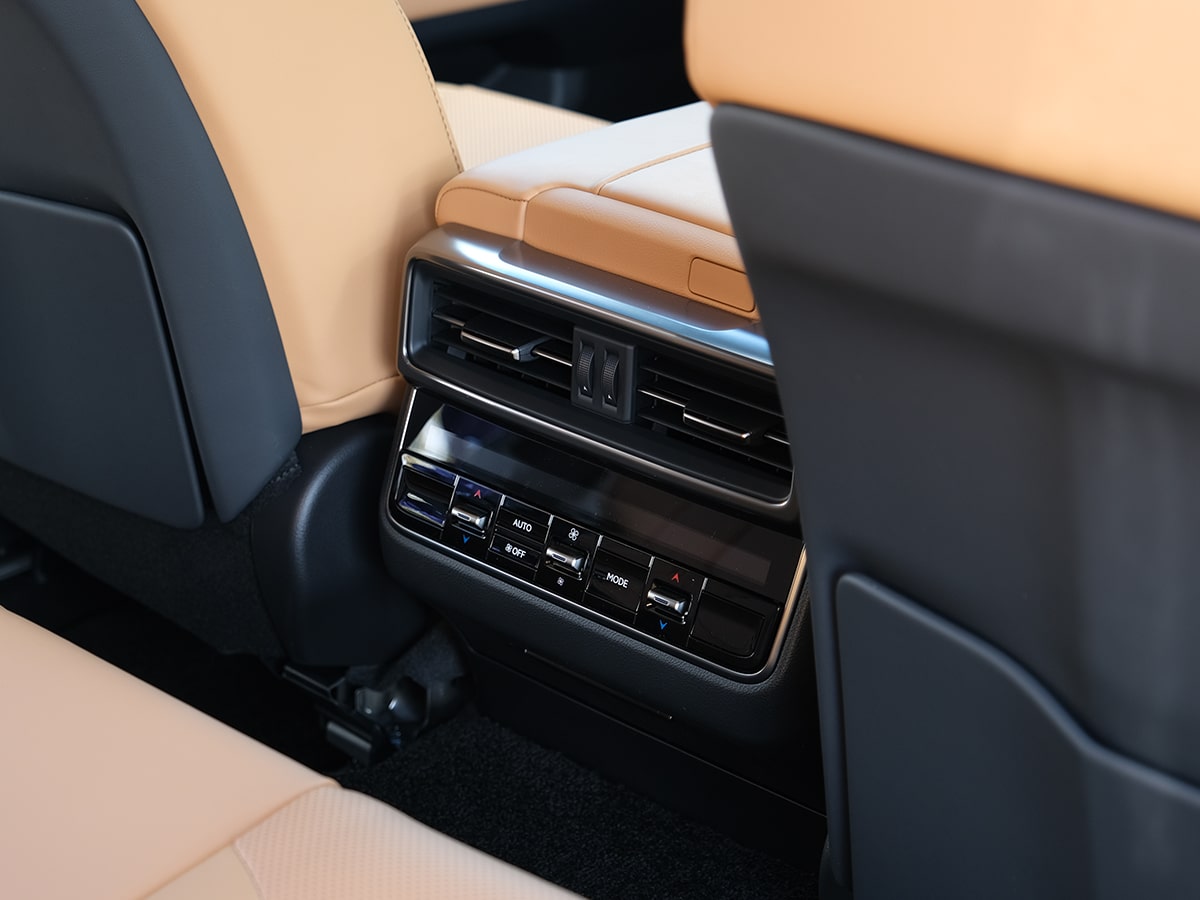 You'll also like: