The Unagi Model One Electric Scooter is Eel-Sleek
If you've ever watched an eel swim, you know how they glide through the water, undulating gracefully as they move. "Eel" is an appropriate name, then, for the Unagi Model One Scooter. In Japanese, "Unagi" means "eel," and when you ride this electric scooter, you'll glide along, gracefully weaving along.
You'll also like:
Two Weeks with the Insane BMW Motorrad R18
Modified 1963 Chevrolet Corvette Split-Window Coupe Goes Under the Hammer
Triumph's Bonneville Build-Off Winner is a War-Time Weapon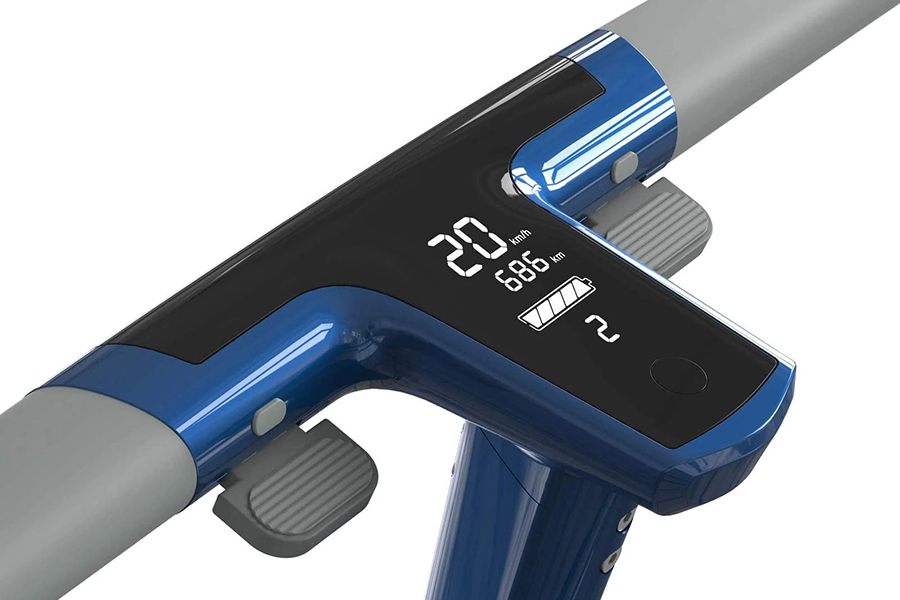 Unagi focuses their efforts on the Model One—they don't make any other scooters. This focus pays off in the attention to detail. The design follows the same basic pattern of other scooters, but you'll see differentiating factors as you examine the Model One. For starters, the steering tube has an elegant taper to it. It also transforms from a triangle into a circle as it stretches from the bottom to the handlebars. A hinge mechanism in the steering tube functions by pulling down two tabs at the base and then folding the tube down.
When the tube folds down, a lock on the front wheel is engaged. The deck is coated with a grippy rubber and is simple in its looks. The handlebar is also simple, yet it has plenty to offer. An LCD panel out tracks your speed, distance travelled, and your remaining battery life. Two paddles on the handlebar give you control of the scooter. One paddle is used for acceleration while the other handles the braking.
Above each paddle is a small button. The button on the left sounds the horn while the one on the right toggles through the Model One's three riding modes that control the top speed. Two LEDs on the front of the handlebar light up the path ahead. There's also a string of LEDs on the rear wheel that function as a taillight.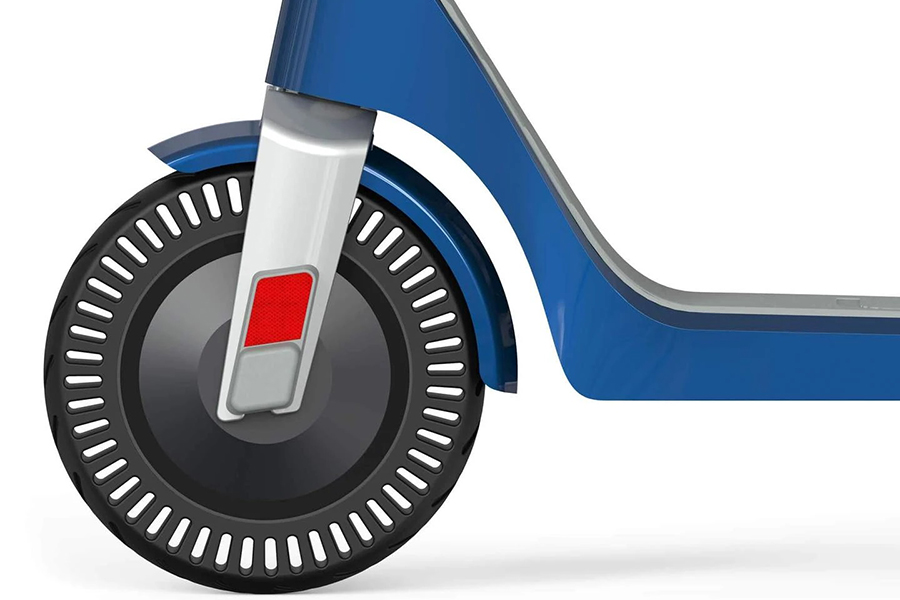 The Unagi Model One is powered by one of two motors. The E250 model offers a 250-watt motor in the front wheel while the E450 boasts a 225-watt motor in both the front and rear wheel for a total of 450 watts. The motors are custom built using rare-earth neodymium magnets.
The scooter uses a battery made by LG. You can get the Model One in one of five laminate finishes—Gotham Gray, Matte Black, Sea Salt, Scarlet Fire, and Cosmic Blue—that are abrasion resistant. Unagi is offering the scooter for USD$1,695.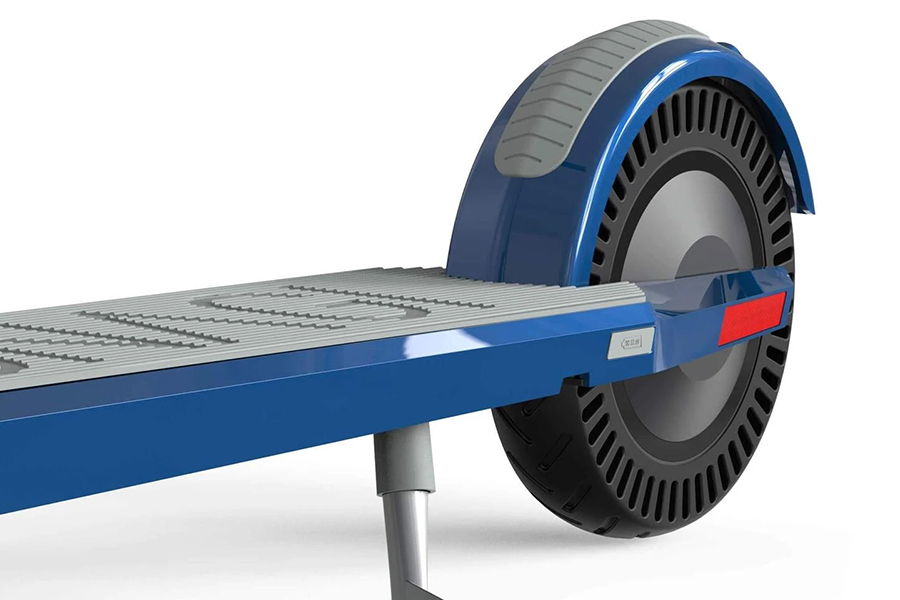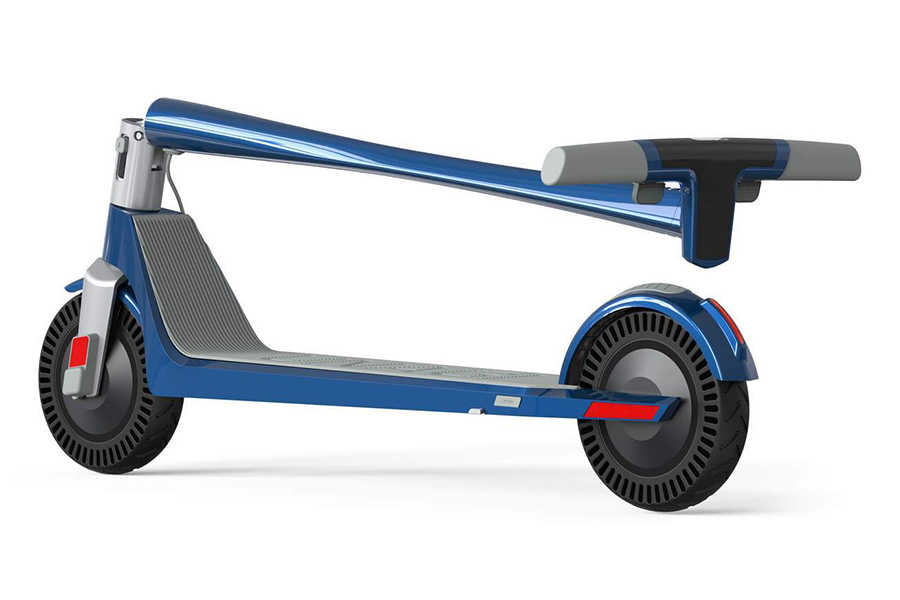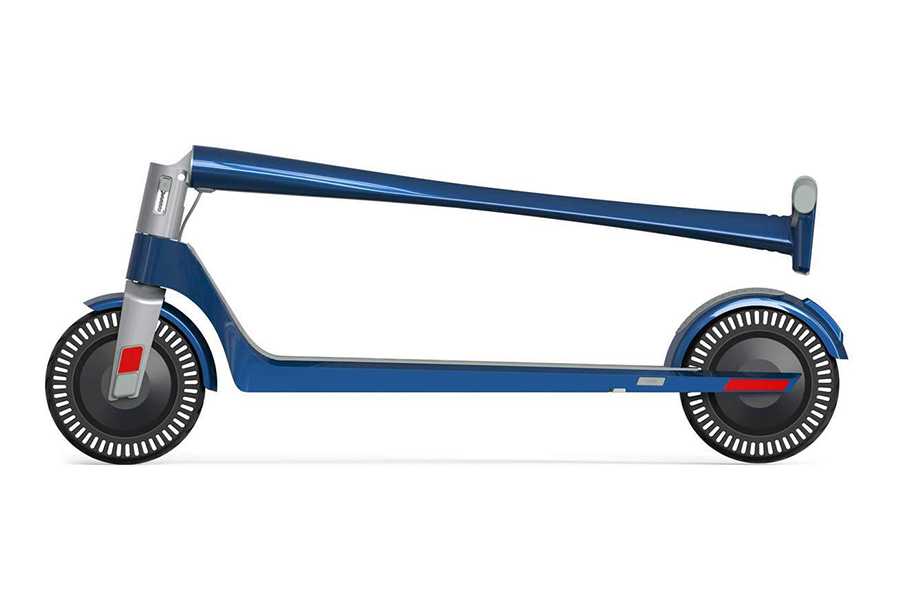 You'll also like:
Two Weeks with the Insane BMW Motorrad R18
7 Luxury Cars That Are More Affordable Than You Think
Triumph's Bonneville Build-Off Winner is a War-Time Weapon