Banksy Confirms He's Behind Escaping Inmate Art in New Video
He's back at it again, shifty street artist Banksy has officially claimed the artwork that recently leaked all over social media. The image depicts an inmate climbing down a prison wall, suspended by a 'rope' made out of bedsheets tied to a typewriter. At first, fans were left confused, there have been multiple sightings of fake Banksy art over the years. It took the artist some time to confirm it was in fact his, personally 'signing' the work in a video posted to his Instagram.
You'll also like:
Banksy Pays Tribute with Bold New Black Lives Matter Artwork
This Daniel Arsham x Haydenshapes 'Wave Relic' Surfboard
CryptoWhisky – The World's First Collectable NFT Whisky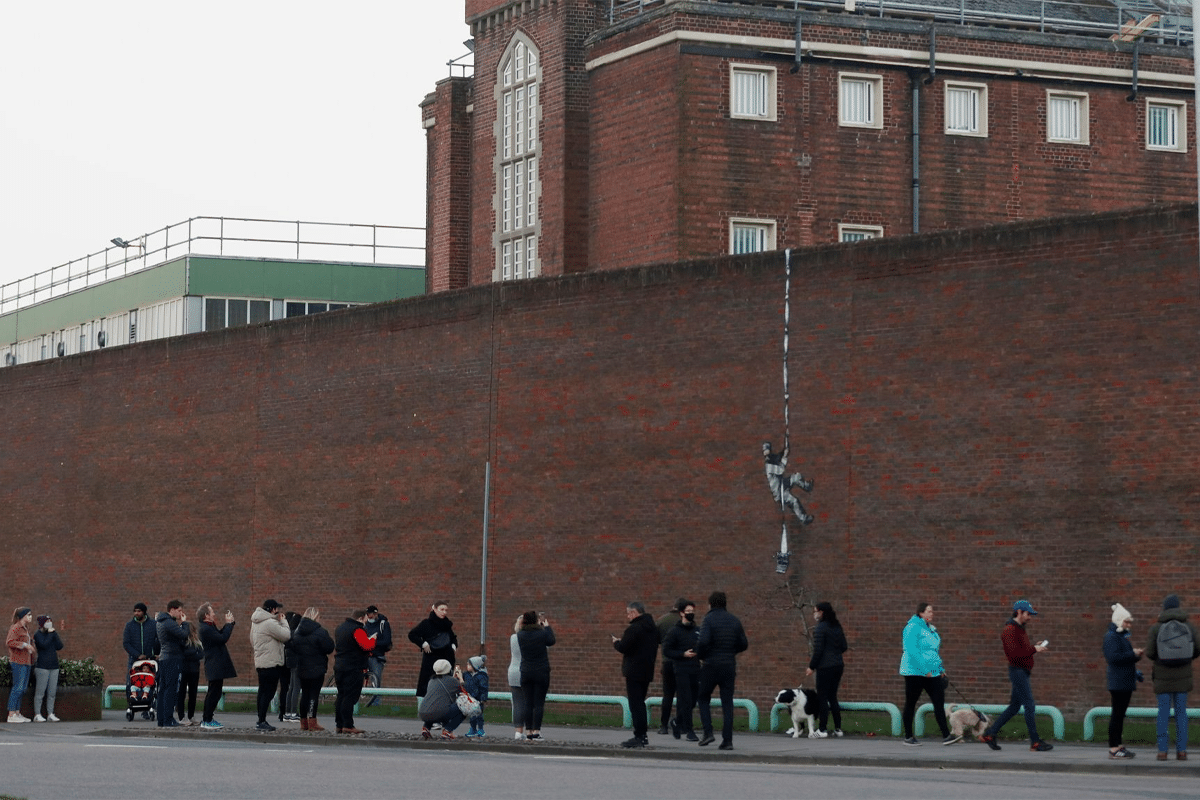 Originally appearing overnight on Sunday, the art was found on the walls of the closed HM Prison in Reading, Berkshire. Rumours have surfaced surrounding the depiction itself, with many believing that the art showcases one of the jail's famous inmates, poet and playwright Oscar Wilde, who was sentenced to two years inside after a conviction of gross indecency in 1895.
Reading Prison has been derelict since 2013 and has been a site of controversy after developers almost secured the property last year. The deal fell through at the last minute, and thankfully the council has revived the bid to turn the site into an arts complex.
Many Hollywood actors including Sir Kenneth Branagh and Natalie Dormer have joined the campaign to transform the former jail into a centre for culture and the arts. So it comes as no surprise that an artist of Banksy's calibre would consider putting his mark on the situation, and what better way to do that than through art.
Check out his video admission below.
You'll also like:
Banksy Pays Tribute with Bold New Black Lives Matter Artwork
The Louvre Offers Entire Art Collection Online, For Free
These High-Quality Canvas Artworks are Very Affordable