Corsair Virtuoso RGB Wireless XT Review
What you're looking at is quite possibly the best pair of gaming headphones on the market. This is a zero-compromise wireless gaming headset packed with features from one of the best brands in the industry. Suitable for professionals, big-budget casual gamers and even office workers that look for the ultimate in wireless performance – the Corsair Virtuoso RGB Wireless XT gets the job done on all fronts.
You'll also like:
Top Video Games and Release Dates for September 2021
NBA 2K22 Gameplay Details: Shooting, Defense, Dunking, and More
Call of Duty: Vanguard Explores the Dawn of Special Forces with Epic WWII Narrative
The beauty of the Corsair Virtuoso RGB Wireless XT lies in its ability to please both crowds. On one hand, the professional and (big-budget) casual gamer will appreciate the ability to customise settings, blend discord chat with console sound, and the overall fit and finish. While on the other hand, the casual worker who is simply interested in a very high-quality microphone, a wireless connection, and a comfortable and good-looking aesthetic is equally as pleased.
First impressions were strong, and they'll be all but familiar for those of us who were lucky enough to own a pair of the previous generation 'SE' models. The only stark difference with the new model is the obvious lack of cable and the darker grey colour that lends itself to an even greater premium feel. All that was left, was to judge the quality of sound and audio, it's a headset after all.
| What We Love | What We'd Change |
| --- | --- |
| Quality construction | Price is particularly high |
| Connection, and microphone quality/ latency | Could do with a few more hours of battery life |
| Stylish design | Bigger heads might find it a little uncomfortable |
| Audio is one the best on market | Noise isolation could be stronger |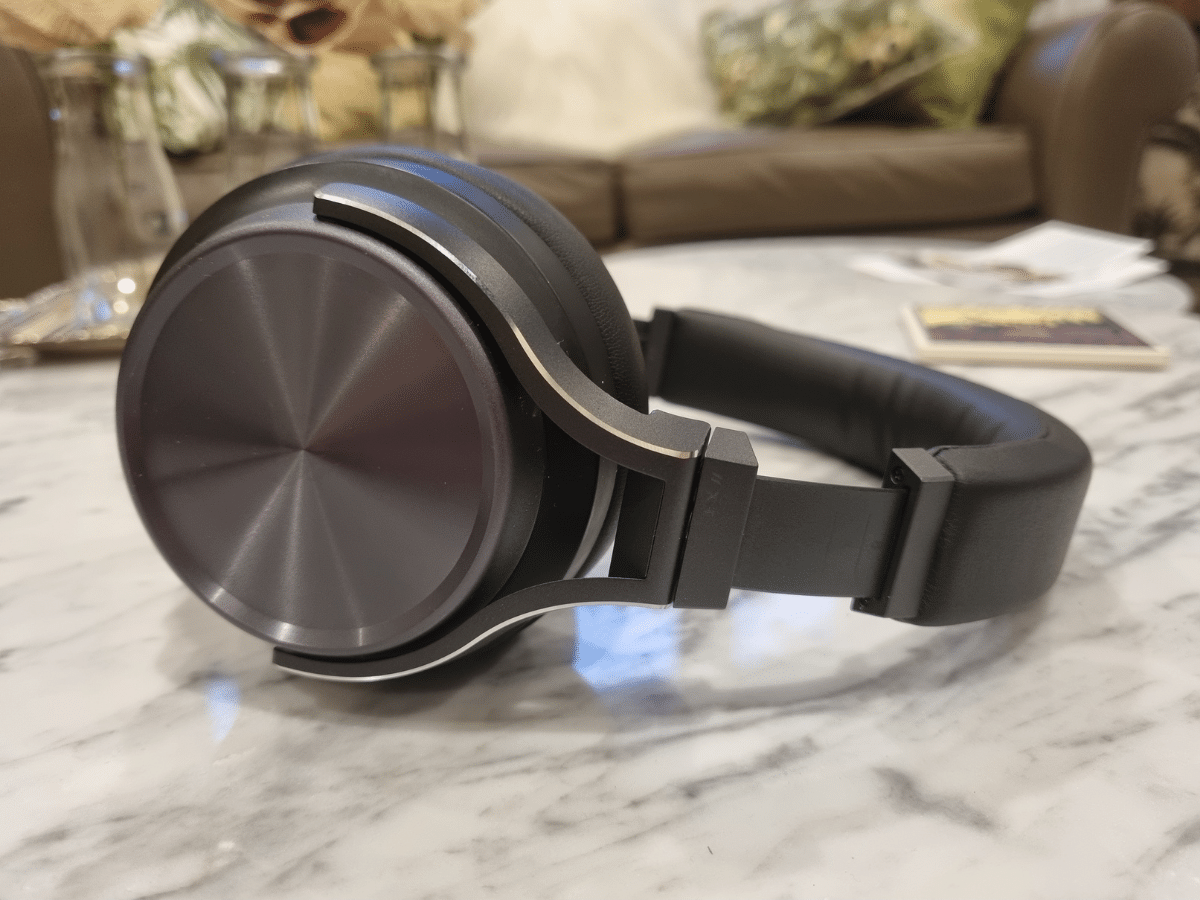 The Digest
Starting off with the design impressions – and we have to say – this is not the lightest headset on the market, however, we prefer a slightly heavier model when it comes to headsets. We're especially considerate of weight when it comes to premium models that are constructed out of heavier materials such as aluminium and other metals. We'd far prefer this over a lightweight pair made out of plastic or other cheap materials, so the XT gets a pass in this category.
Style is subjective, but we also believe this is right up there with the best-looking gaming headsets on the market. We still prefer the overall looks of the Beoplay Portal, but you're getting 90% of the looks and all of the functions for $300+ less with this option from Corsair.
Audio quality and microphone performance is everything that you've come to expect from Corsair and the transition from wired to wireless technology hasn't caused any noticeable delays in voice chat or game sound. So much so, that we actually put down our Master and Dynamic MW65s for a week just to appreciate the soundstage.
Other features include Dolby Atmos (PC-only), the ability to blend between Discord audio and game sound on console, and dynamic RGB lighting and EQ balancing that's all available via the downloadable iCue software – this is Corsair we're talking about after all!
The only question that lingers is around the price point itself. Currently available for pre-order via the link below, the Corsair Virtuoso RGB Wireless XT is priced at AU$449. Ultimately, these are priced and spec'd for the gamer and professional who wants zero compromises, and if you fall into that category yourself we'll be the first to say there's simply no match for the Corsair Virtuoso Wireless XT.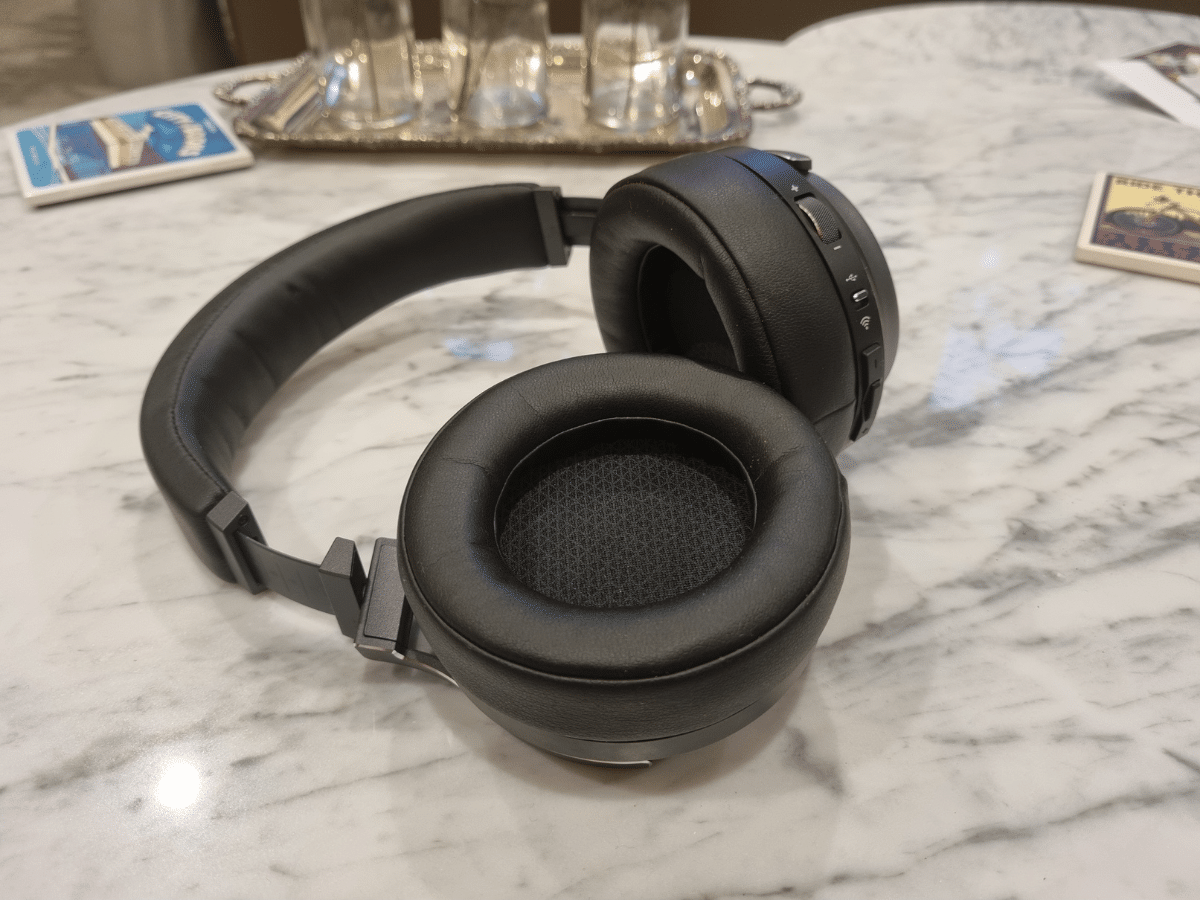 Performance
It's always a good sign when you jump on the mic with a few friends and they comment on how good your microphone sounds. To this very day, it's still the aspect of the Corsair Virtuoso XT that we've come to appreciate the most, and it's not like we were using a cheap headset before either. In simple terms these just sound so much better – for the most part – thanks to the 9.5mm Omni-directional, high-bandwidth microphone with a great low-end response. Did we mention it's detachable?!
Outside of microphone quality, this headset excels with exceptional quality audio. We'd argue that in our tests the quality matches if not exceeds, even the best pairs of dedicated headphones on the market. Technically speaking, you'll find a matched pair of 50mm high-density neodymium speaker drivers with a frequency range of 20Hz-40,000Hz – around double that of typical gaming headsets.
Features such as Dolby Atmos (PC-only) enhance the soundstage and take it beyond anything we've experienced from gaming headsets in this price range. With sound moving all around you it means you can act faster and more accurately no matter what game you're playing.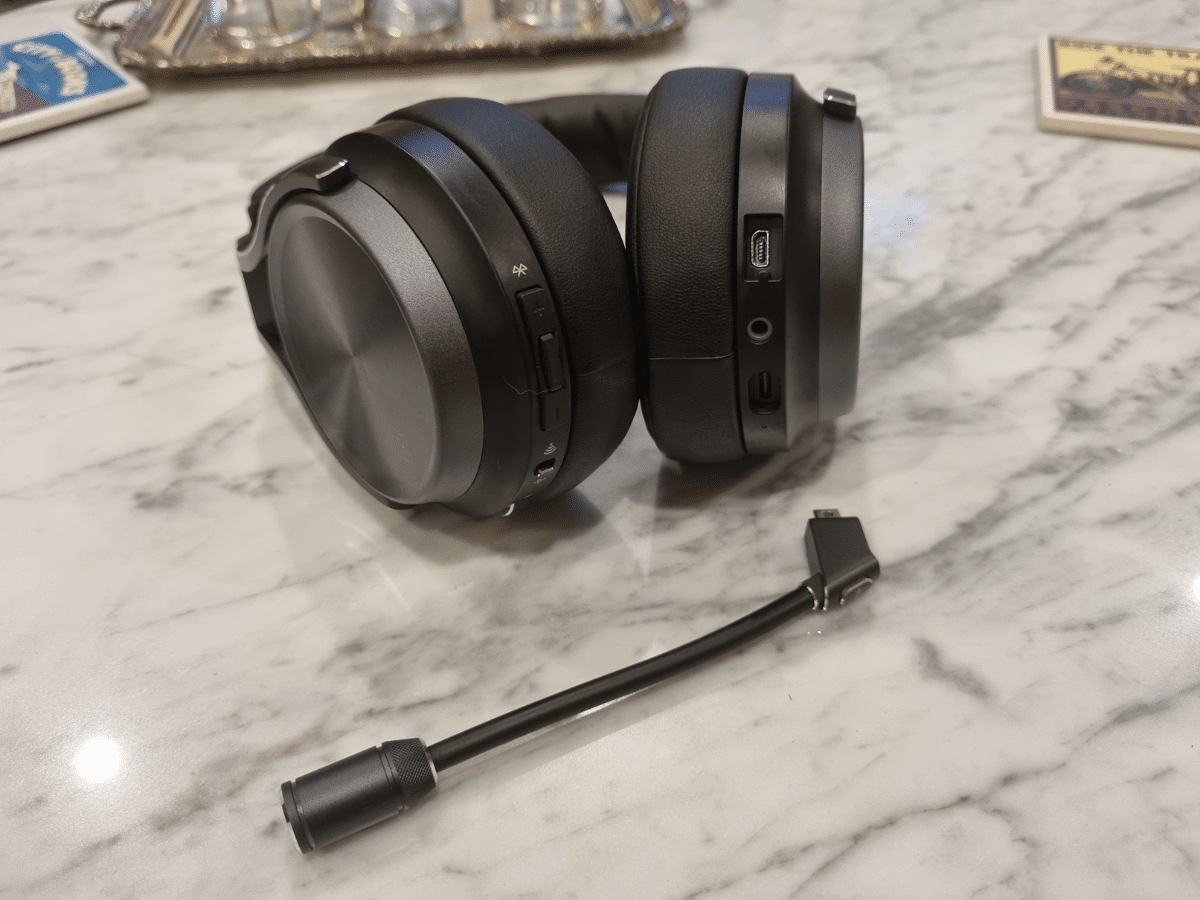 Design and Comfort
The design is simple, but backed by quality materials it feels all the way premium. Style is mostly down to the eye of the beholder, so excuse us for glancing over it in such haste.
Maybe the most underlooked aspect when buying a gaming headset is the multifunction control buttons. After all, it's probably the most used aspect of a device outside of a microphone and sound. First, we find a switch with a sharper notch for toggling between wired and wireless audio. Second, a volume dial for gaming audio, and finally a number of other controls for Bluetooth, and buttons for volume control and a multifunction button. All of these are different shapes, textures and sizes for easy access while playing.
The only gripe we had with the design was the aluminium headband and headphone surrounds. The round earcups and leather memory foam pads don't lend themselves to, particularly great noise isolation, although it's more than sufficient – just something to nitpick. Finally, those of us with larger heads might find the resulting clamping force from the metal headband a little fatiguing after hours of gameplay, but for the most part, we had no issues with fit or finish.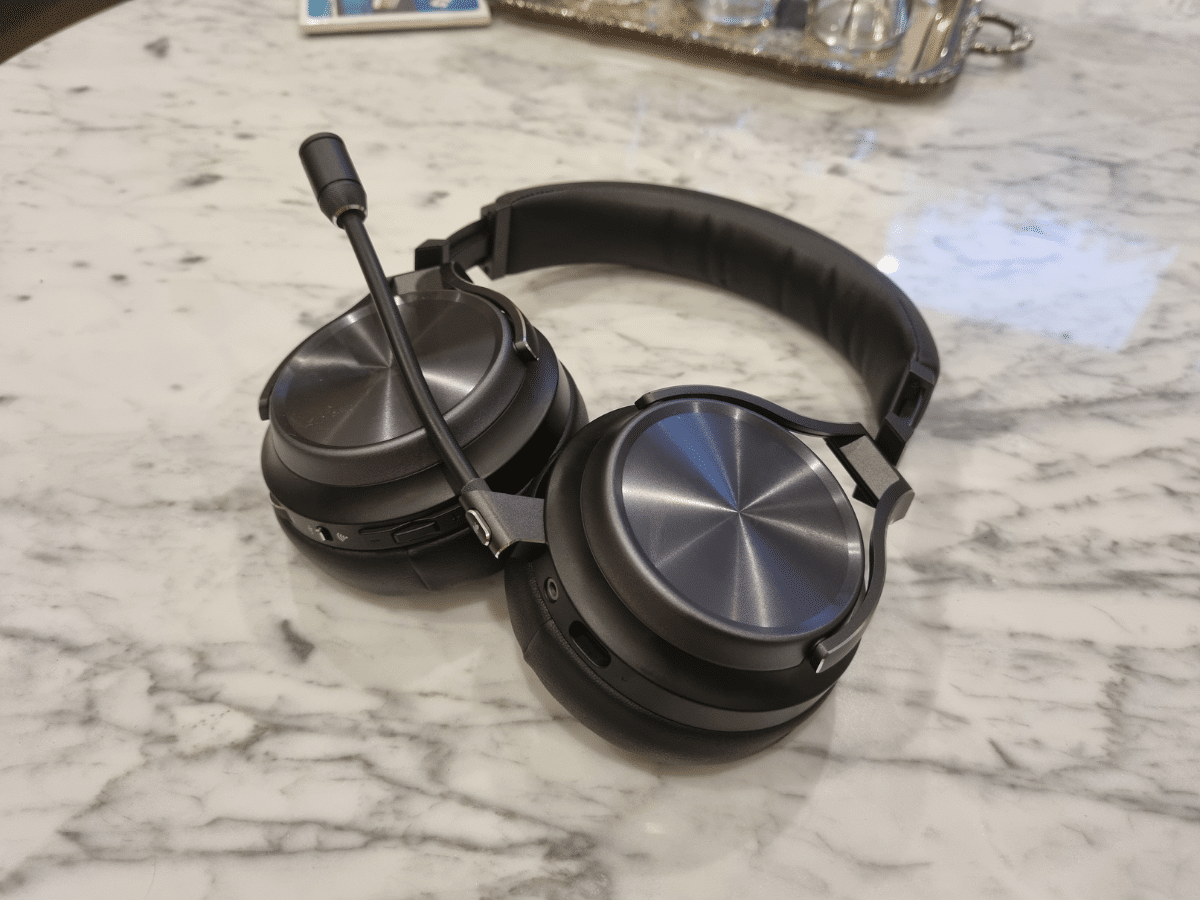 Verdict
Put simply, this is the best gaming headset we've tested this year. Even price considerate, if you're in the market for a gaming headset with zero compromises, you've found the perfect option. For those who are looking to stretch their budget and wondering if these are, in fact, worth the extra coin we'd suggest investing in something like the Corsair HS80. These will still give you excellent mid-tier performance, at a reasonable price point.
The Corsair Virtuoso RGB Wireless XT High-Fidelity Gaming Headset is set to release on 15/09/2021 and is currently available for pre-order via the link below priced at AU$449.
You'll also like:
Top Video Games and Release Dates for September 2021
NBA 2K22 Gameplay Details: Shooting, Defense, Dunking, and More
Call of Duty: Vanguard Explores the Dawn of Special Forces with Epic WWII Narrative