Razer Raiju Ultimate Review: the Superior PS4 Controller
Back in the day of split-screen gaming, there was a stigma surrounding third-party controllers. For the most part, they were cheap, ugly, and uncomfortable, so reserved for a visiting friend or younger sibling. Then the rise of online gaming changed everything. Competitive gamers began looking for tips, tricks and accessories to give them an edge over the competition. These days, professional gaming is big business, with the top streamers earning up to $50k per hour. It pays to be leader of the pack.
Razer released the Raiju Ultimate controller to elevate the PlayStation 4 experience. This premium accessory offers precision controls, replaceable thumbsticks and the ability to remap buttons, encouraging gamers to play to their strengths and potentially eliminate weaknesses. In many ways, Raiju Ultimate is superior to the standard DualShock 4. The main downside is its price – RRP $350.
When raising the controller, the first thing you notice is its weight. Razer's Raiju Ultimate is heavy. 360 grams may not sound like a lot, but it weighs close to double that of a standard PS4 DualShock controller. It's not a deal breaker but does take some time getting used to.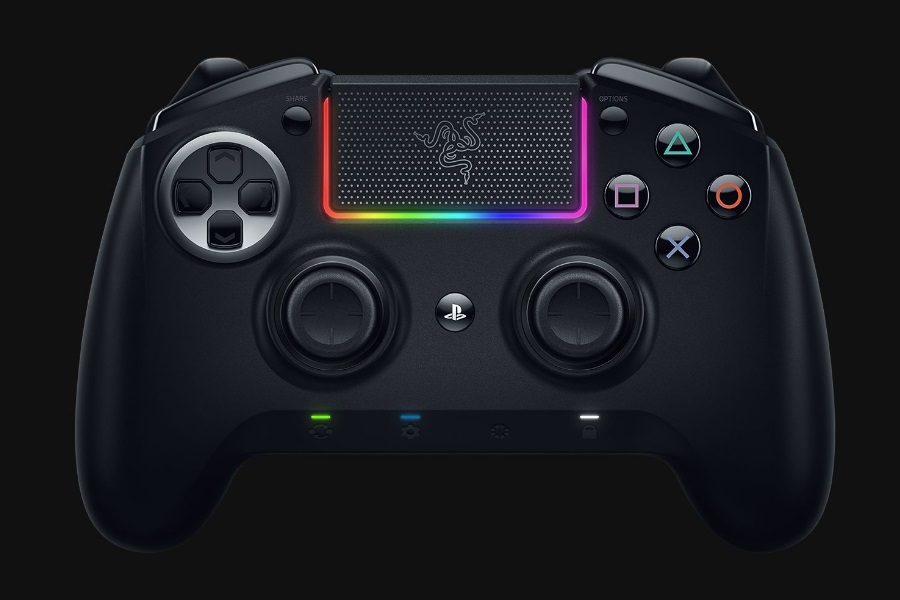 Raiju Ultimate is larger than the standard controller. It's closer in size and shape to an Xbox One or Nintendo Switch Pro Controller. This redesign results in more ergonomic triggers and an improved grip, which benefit prolonged sessions with racing games and first-person shooters. The triggers are wider, making them easier to press and they possess a nice amount of spring and firmness, bouncing back up much faster.
An alternate d-pad is included, so users can select between the standard four-directional design and a more accurate tilting d-pad that's often favoured by fans of fighting games. A pair of alternate thumbsticks have domed grips similar the classic design of PlayStation 3 controllers. The d-pad and thumbsticks are held in place with magnets, so they simply clip on and off. The accompanying carry case has space to house the spare parts and the controller when it's not in use.
The main benefit of this pro controller is its extra buttons. Two paddles designated M3 and M4 are found on the back, similar to gear-shift paddles on the reverse side of some steering wheels. Another two buttons are on top. They are labelled M1 and M2.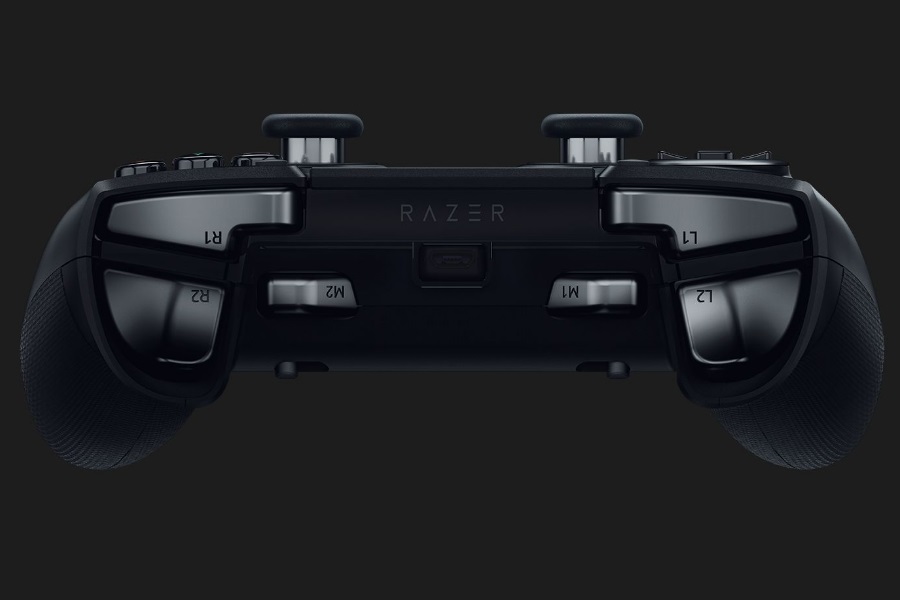 Using the Razer app, you can remap these buttons for a custom setup. The paddles can be a real game changer for competitive gaming, potentially offering a quick-fire alternative to the L1 and R1 buttons, but they can be customised to replace any button or trigger. The paddles are not perfect and are easily pressed by accident as they reside where the middle and ring fingers naturally grip the controller. The M buttons and paddles can also be switched off.
The Razer app offers four profiles, allowing custom setups catering to different genres. With the app, users can remap each button, adjust the sensitivity of the thumbsticks and fine-tune the rumble motors.
The four main buttons: x, square, circle and triangle are slightly smaller than those found on the standard PS4 controller, with the extra space in between potentially benefiting larger hands.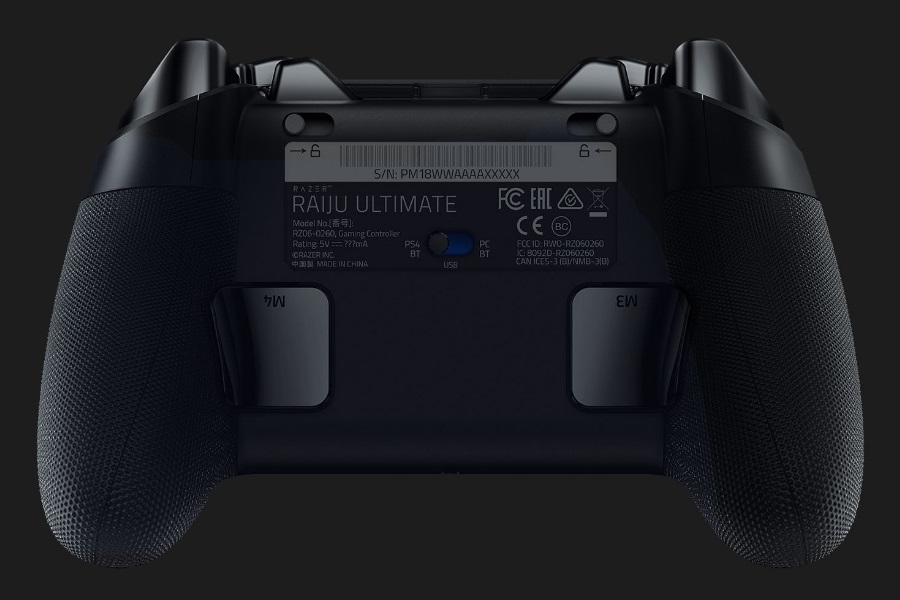 Razer Raiju Ultimate is wireless, connecting to both PS4 consoles and PC via Bluetooth. At the bottom is a 3.5mm jack for a headset and microphone although the controller has to be connected to the PS4 via USB for the accessories to work. Thankfully, the included cable is extra-long coming in at 2.8 metres.
It wouldn't be a modern gaming device without some RGB lighting. So you better believe Razer included custom Chroma lighting. Light surrounds the touchpad with colours, patterns and pulses customised via the Razer app. It's possible to colour code the Chroma lighting to match an eSports team or a user's favourite colours. The lighting can also be switched off entirely.
The Razer Raiju Ultimate controller may not appeal to casual PS4 gamers, although aspiring professionals or hard-core online competitors should certainly check it out. The main downside is the price. At RRP $350, Raiju Ultimate is bound to frustrate some potential buyers. The good news is that JB Hi-Fi has dropped the price to $280. It's still high, but if the standard PS4 controller gets between you and victory, it may be time to upgrade.
Man of Many received a controller for review courtesy of Razer.