Man of Many's Staff Favourites – 1 July 2023
While we may not possess the extravagant toys of the billionaire boys flocking to Sun Valley this July, we know a thing or two about a cheeky purchase. Coming through once again, the resourceful crew at Man of Many has curated a collection of delightful goodies that won't drain your bank account faster than a private jet's fuel tank. So, if you're yearning for a more wallet-friendly shopping spree this week, take a squiz at our latest edition of Staff Favourites below.
You'll also love:
Man of Many's Staff Favourites – 24 June 2023
Man of Many's Staff Favourites – 17 June 2023
Man of Many's Staff Favourites – 9 June 2023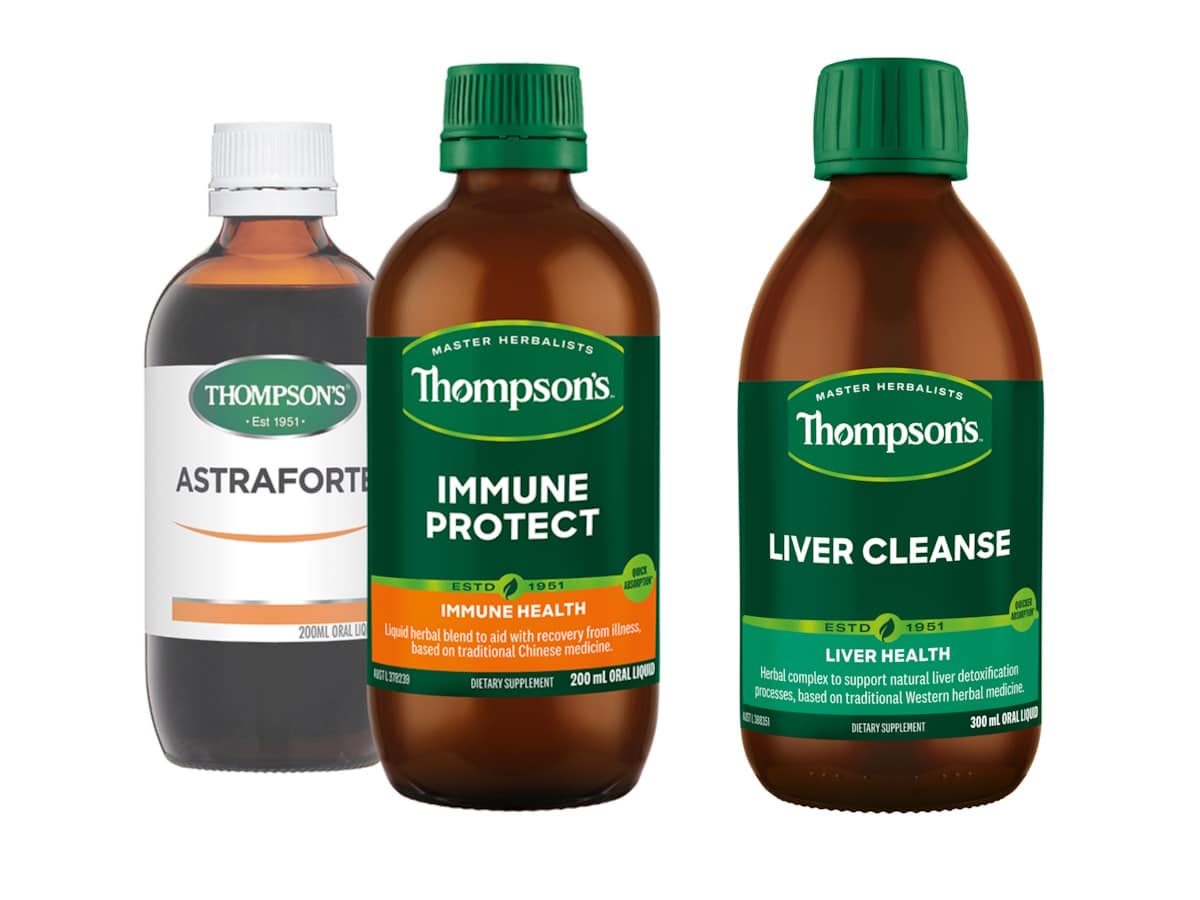 Thompson's Supplements Getting Me Through Winter
Scott Purcell – Co-Founder
It's not something that I love talking about, but I've been absolutely smashed by the flu this year. Stupidly I didn't get the flu jab in time before it struck me down, so after a strong course of antibiotics I'm aiming to be super healthy this July. One of those ways is participating in Dry July or at least trying to cut back on my alcohol intake this month. To flush my body of those toxins and also help me recover after the antibiotics, I'm trying out Thompson's Liver Cleanse, which is used to support the natural liver detoxification process and support healthy liver function. And to combat any risk of future flu or cold I'm taking their Immune Protect supplement which is a herbal blend of Astragalus, Privet and Reishi Mushroom for immune support. It's supposed to aid with the recovery from illness so here's hoping I'm back on my feet and back into the F45 gym soon!
Favourite Article of the Week: 20 Best Non-Alcoholic Beers to Drink Right Now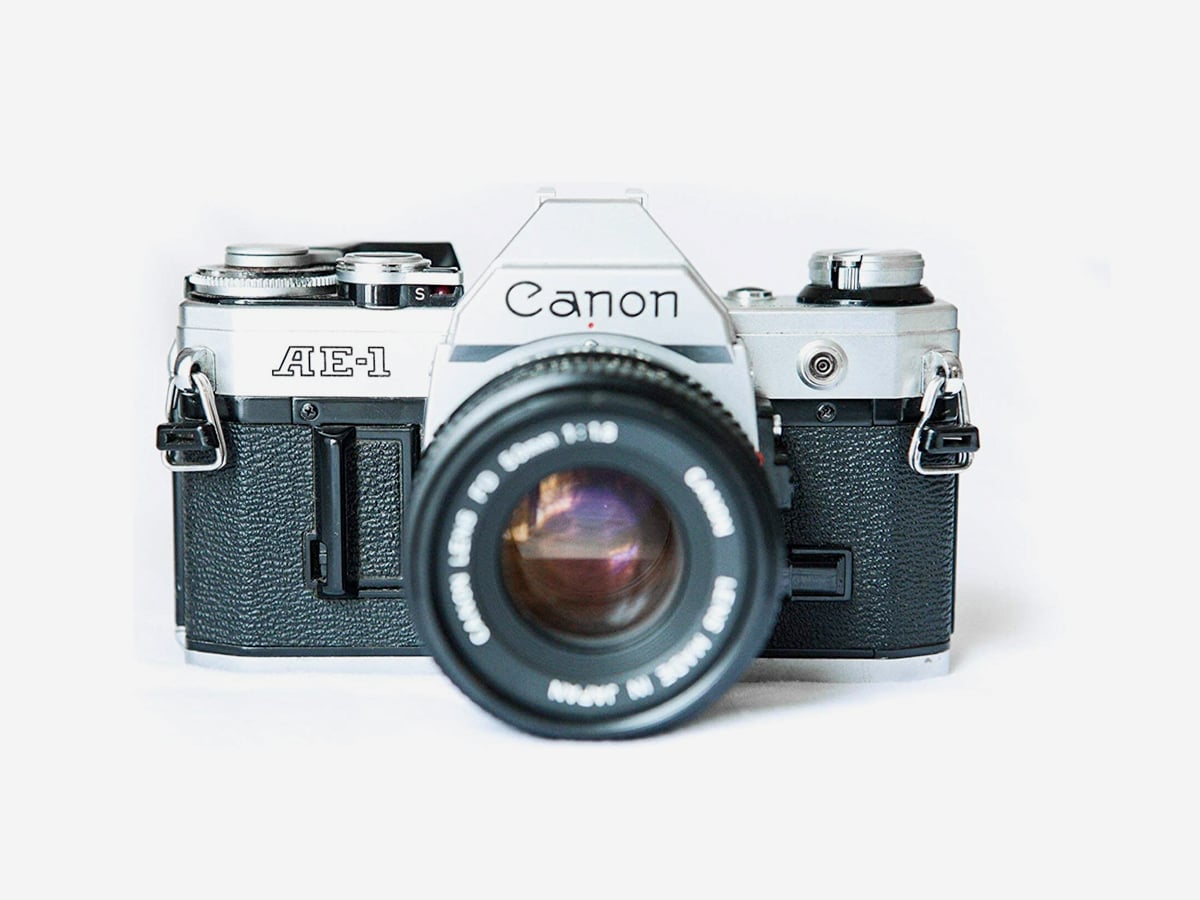 Canon AE-1 Film Camera
Nick Hall – Editor-in-Chief
I've always loved photography, but it hasn't always loved me back. For years, I've tried to figure out composition, framing and all the other technical elements that go into great DSLR shots and never got it right. So, as all great failures do, at the start of the year, I went back to basics and picked up an old Canon AE-1 film camera. With that in hand, I set myself the task of getting at least moderately competent with the manual techniques and to my surprise, I've done that (sort of). That being said, much of the credit must go to Canon.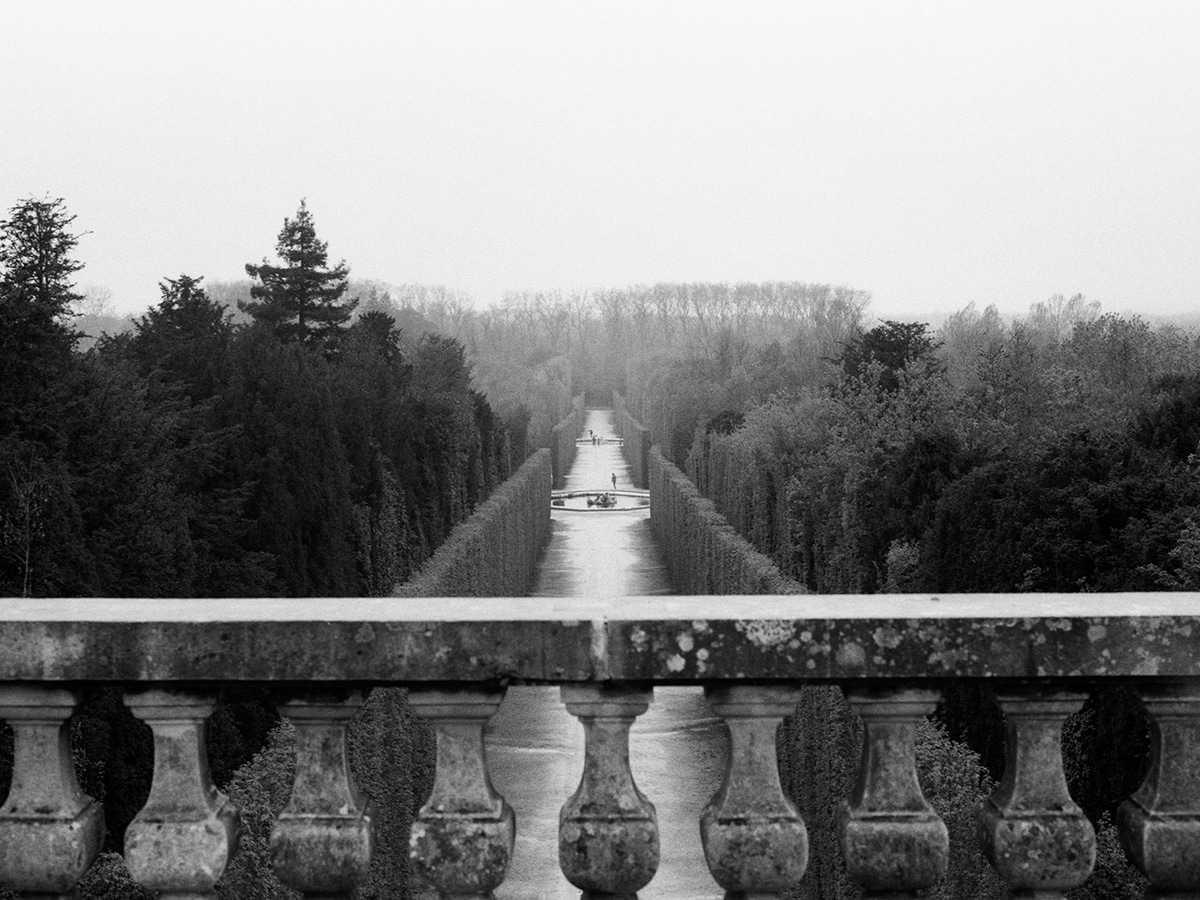 The AE-1 is one of the most iconic film cameras ever produced, despite only having a production run of about eight years through the mid-70s and early 80s. My version is the stock standard 1978 edition, which comes with almost no bells and very few whistles, but its quality can't be denied. Nearly 50 years after it was produced, this handheld beast is still able to capture incredible images, regardless of the lack of talent behind the viewfinder. Best of all, you can generally score one of these remarkable cameras for sub $300 at op shops and vintage stalls across the globe. I could not recommend it enough!
Favourite Article of the Week: MetMo Pocket Driver is the Handyman's Swiss Army Knife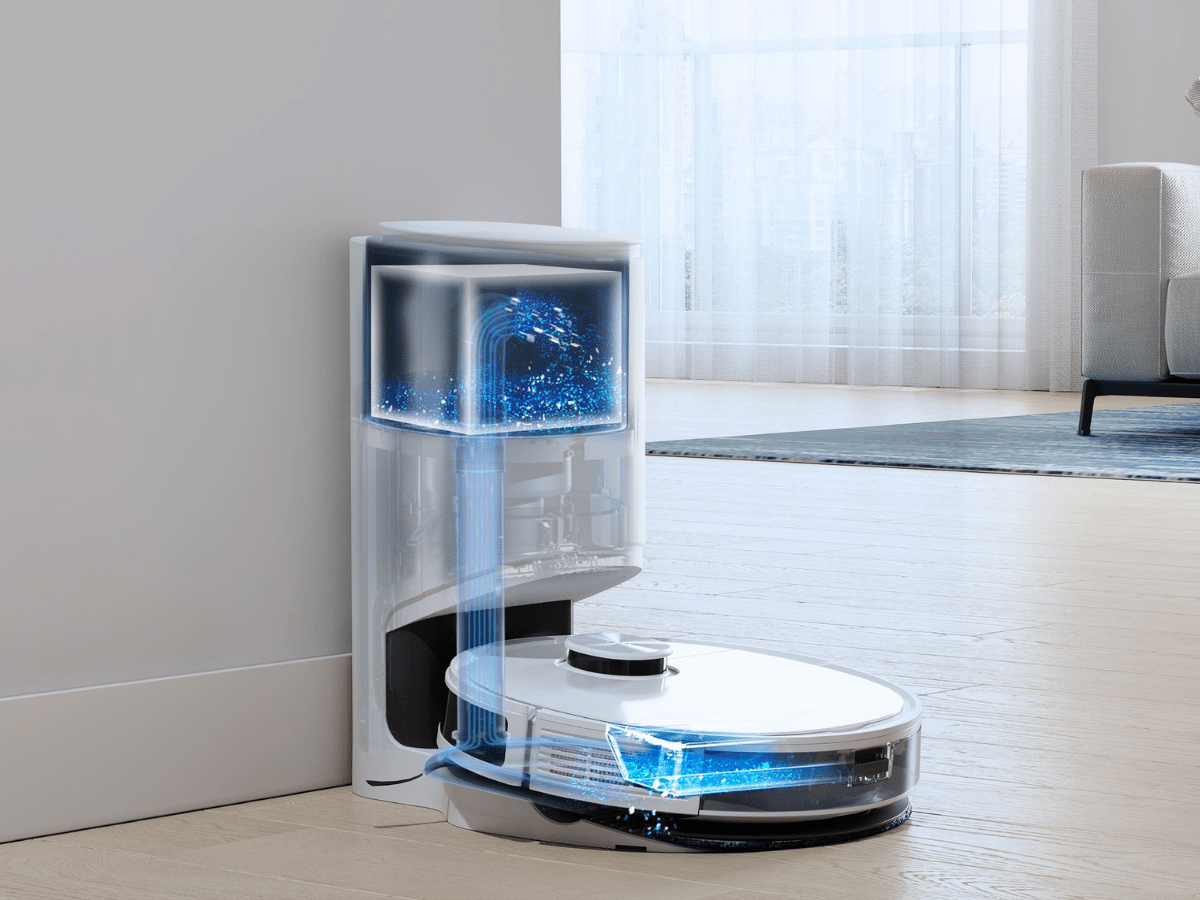 Ecovacs DEEBOT N10 PLUS
John Guanzon – Head of Social
Sure, waking up in the morning to the smell of breakfast cooking is great, but how about waking up to a clean and spot-free floor? Magic. This past month, I've been testing out the new Ecovacs DEEBOT N10 PLUS, a robot floor cleaner that not only vacuums but mops as well and it's safe to say it's become the real workhorse of our household. Ecovacs has made a name for itself in Australia for its huge range of robot vacuums, but the Deebot N10 Plus is packed full of advanced technology. I've actually owned an earlier Ecovacs model that was released about 5 years ago, but after setting up and using their latest release, it's pretty amazing to see how far the tech has come. As previously mentioned, the Deebot N10 Plus features a dual vacuum and mop system that somehow does both in one pass. Its powerful 4300Pa suction power means no piece of dust or crumb gets missed and its advanced house-mapping technology allows it to reach every corner of the house you want it to. We have our Deebot set to auto-run every night, so it's literally a 'set and forget' type of deal. Best of all, once it's done cleaning the floor, it takes itself home and self-empties into a station that can hold up to 60 days of dust. The long-lasting 5200mAh battery means it can clean for 5+ hours on a single charge, and unlike a cleaner, doesn't charge an hourly rate. The Ecovacs DEEBOT N10 PLUS has been a game-changer in our household and would recommend it as a perfect tool for time-poor individuals and families who want to claim back precious time usually spent on daily floor cleaning. Now that the floor is sorted, it's onto finding a smart robot to do every single house chore for me.
Favourite Article of the Week: 20 Best Non-Alcoholic Beers to Drink Right Now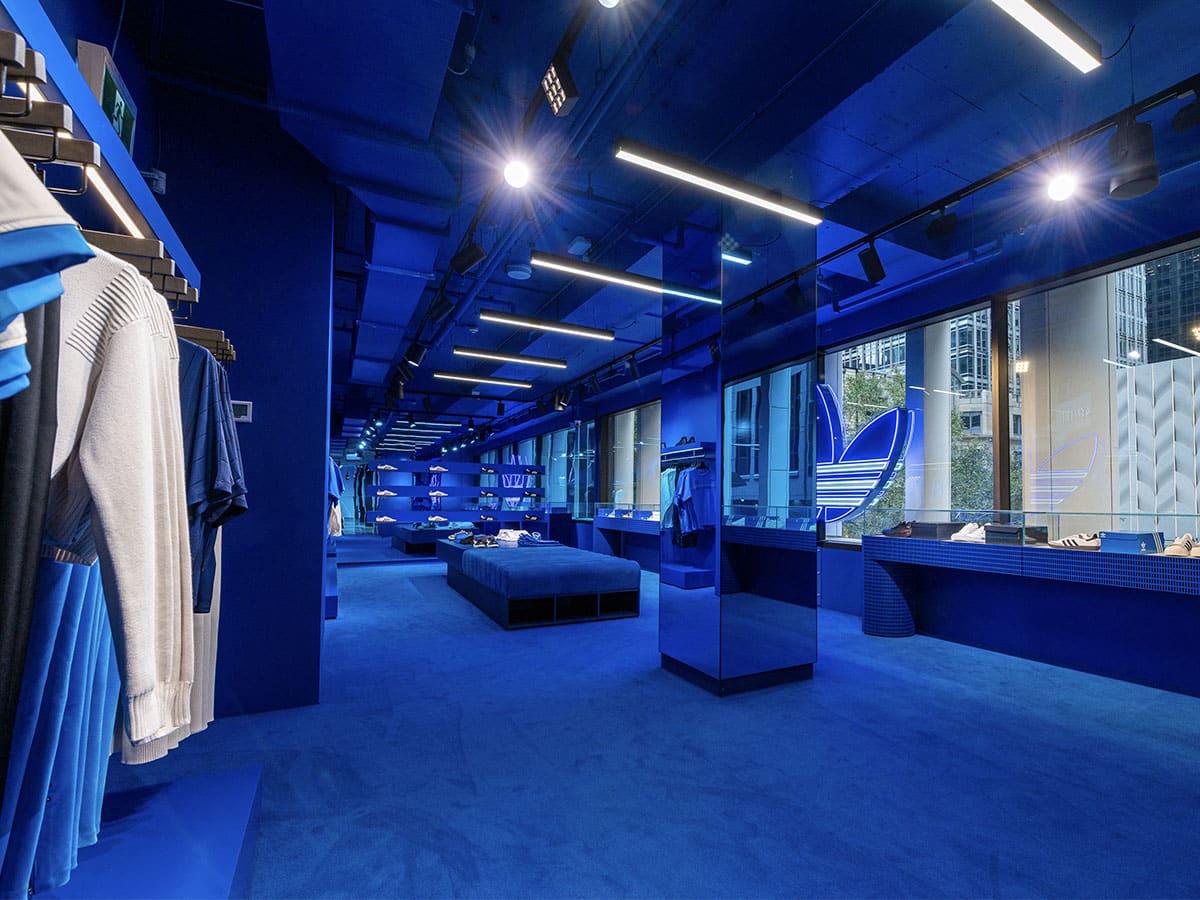 New adidas Flagship Store in Sydney
Denise Barnes – Head of Branded Content
If you're a fan of the brand with the three stripes, then you MUST go visit the new adidas flagship store that recently opened in Sydney's CBD. This store has it all, the best of all their collections all available in one space. My personal favourite is the 2nd floor that's home to all things adidas Originals, and in particular, the blue room, that's covered in the signature 'adidas blue' from floor to ceiling. The store also features really cool murals from local artists including Benja Harney, Bianca Beers, Elliott Routledge & Kris Andrew Small. Visiting the store is more than a shopping trip, it's an experience.
Favourite Article of the Week: Feeling Blue? RIMOWA's New Collection is Inspired By the Deep Waters of the Arctic
Stutter House
Harry Parsons – Branded Content Manager
The Stutter House genre has been blowing up ever since The Chainsmokers "The Fall", ODESZA's "Last Goodbye" and pretty much most of Fred Again's albums. As a newfound enthusiast, I've become captivated by the genre's hypnotic appeal. The clever use of stuttering effects layered over vocals and notes produces euphoric moments that are simply irresistible, demanding that you groove along. The 2 tracks I can't seem to get enough of, and would also serve as the perfect starting point into Stutter House would be Ascend by Dezko and Hold Me by Lavern.
Worth a crack at your house party this weekend? I say 100%. Give this playlist a shuffle and watch the DF fill up faster than you can stutter a "hooyah".
Ryan Reynolds is one of the greatest storytellers of our generation, and he found the perfect canvas: Sports.

Let me explain…

Ryan Reynolds and fellow actor Rob McElhenney purchased Wrexham AFC for $2.5 million.

Wrexham was in the 5th division of the English football pyramid… pic.twitter.com/T0Luvk1yAK

— Joe Pompliano (@JoePompliano) June 26, 2023
Follow Sports and Business Analyst @JoePompliano on Twitter
Frank Arthur – Co-Founder
For the sports fans out there, I highly recommend following Joe Pampliano (@JoePompliano) on Twitter. Joe is the founder of Pomp Investments and holds a strong track record investing in early-stage companies, with a portfolio that includes names including Airbnb and Redditt. But his penchant for numbers extends beyond the balance sheets of future unicorns. He's also built a sizeable social following by posting insights, analysis and opinions surrounding the business side of professional sports.
What you'll find on @JoePompliano's Twitter page are posts like his breakdown highlighting the success of Ryan Reynolds's investment in Wrexham FC, or his analysis of why Michael Jordan's 2010 purchase and 2023 US$3 billion sale of Charlotte Hornets is one of the best sports deals in history. For some interesting, intelligent and insightful sports-related content you won't find elsewhere, I recommend that you give @JoePompliano a follow.
Favourite Article of the Week: Stephen Curry Documentary Trailer Shows His Remarkable Rise to NBA Glory
You'll also love:
Man of Many's Staff Favourites – 24 June 2023
Man of Many's Staff Favourites – 17 June 2023
Man of Many's Staff Favourites – 9 June 2023