With plenty of high-quality flicks to satisfy your viewing needs, finding the best movies on Stan is no mean feat. Sure, there are plenty of good movies on Stan, but to find crème de la crème, you need to do some research. And that's what we're here for. You're welcome. Diving deep into the top new movies on Stan, along with some classics that might have evaded your eyeballs, we've rounded up the best movies on Stan a monthly subscription can buy. Cancel all your plans for the week ahead people, you're gonna need hours to get through these epic films.
Best new movies on Stan
Looking for new movies and titles on Stan released in the last few years? There's always plenty of good stuff coming up, whether it's original Aussie series or films and TV shows fast-tracked from the US. To keep up to date on everything coming to Stan this month, check out our guide.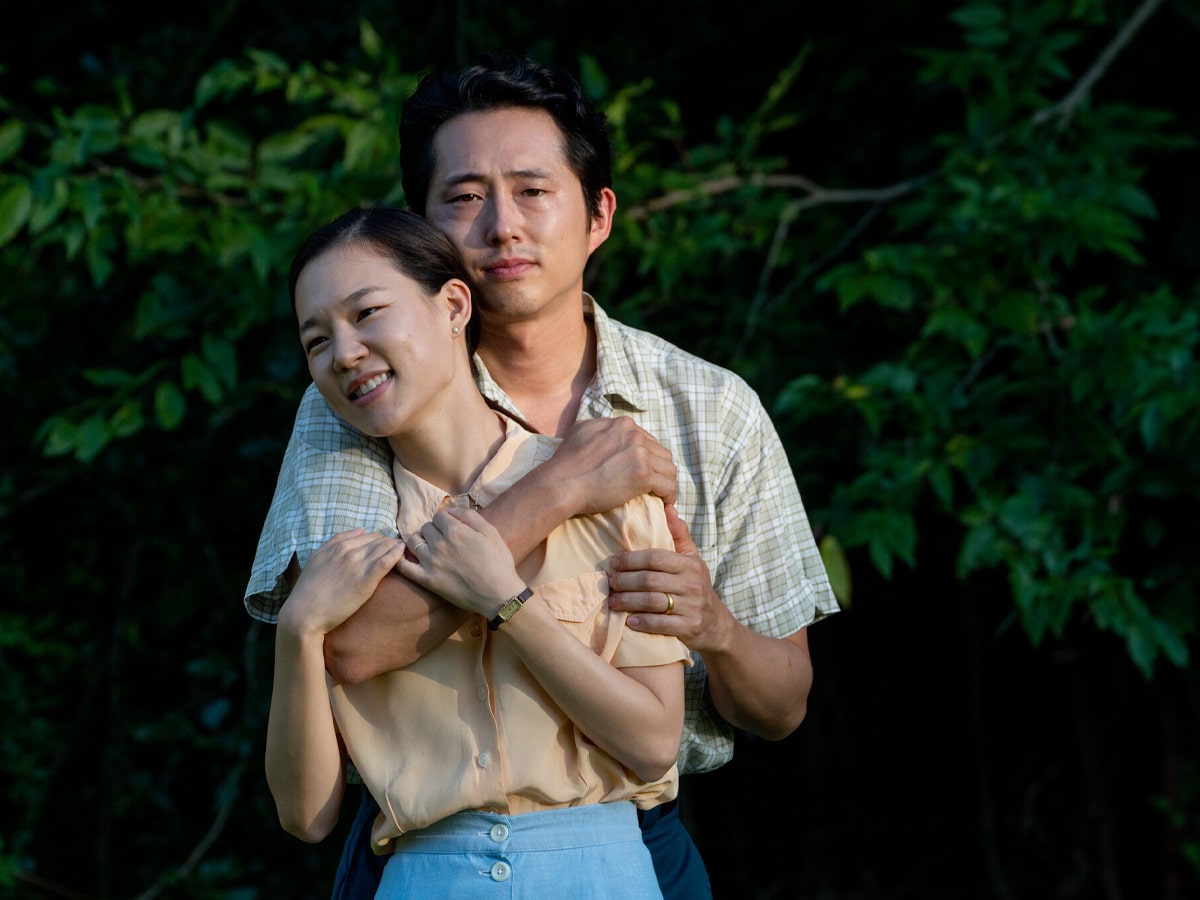 1. Minari (2020)
Up first in our new movies on Stan is Minari, which translates to "water celery" and is a 2020 American drama written and directed by Lee Isaac Chung. Starring Steven Yeun, Han Ye-ri, and Alan Kim, Minari is a semi-autobiographical take on Chung's upbringing and his life as a South Korean immigrant trying to make it in the United States in the 1980s.
On the outside, Minari is a tough and slightly tragic tale of assimilation but at its core, the film is a stunning encapsulation of the human spirit. Writer-director Lee Isaac Chung based it on his childhood spent on a farm in Arkansas. Steven Yeun's performance as Jacob, a Korean newcomer to the United States in the Reagan era, is utterly captivating. His stoicism and optimism is challenged by a culture that seemingly doesn't want him, but his perseverance is infectious. Minari will break you but in the best way possible.
IMDB rating: 7.4
Starring: Steven Yeun, Yeri Han, Alan Kim
Director: Lee Isaac Chung
Release date: 12 February 2021 (USA)
Director: Lee Isaac Chung
Screenplay: Lee Isaac Chung
Production company: Plan B Entertainment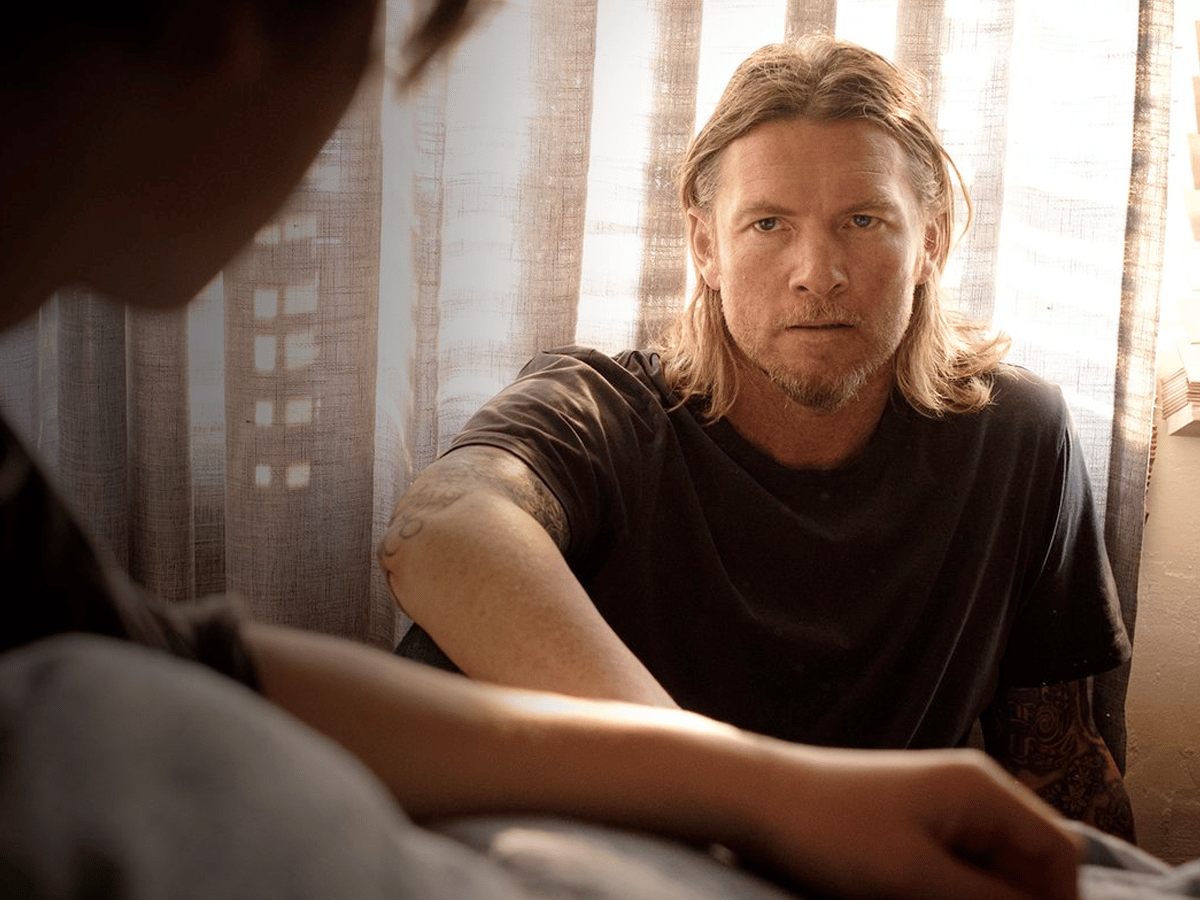 2. Transfusion
A new Australian film on Stan, Transfusion stars everyone's favourite Avatar, Sam Worthington. It follows Worthington's Ryan Logan, a former Special Forces operative, who is battling to cope with life after the loss of his wife. Unfortunately, he is thrust into the criminal underworld to keep his only son.
While the plot strays towards the generic and Worthington isn't exactly renowned for his acting chops, Transfusion's premise is an interesting one and Worthington's cold and calculated character plays perfectly into his abilities, so it's hard to not to feel sympathetic for the tortured soul (Worthington's character that is, not Worthington himself).
Release date: 5 January 2023 (Australia)
Director: Matthew Nable
Cast: Sam Worthington, Matt Nable, Phoebe Tonkin, Edward Carmody
---
Featured Video from Man of Many
---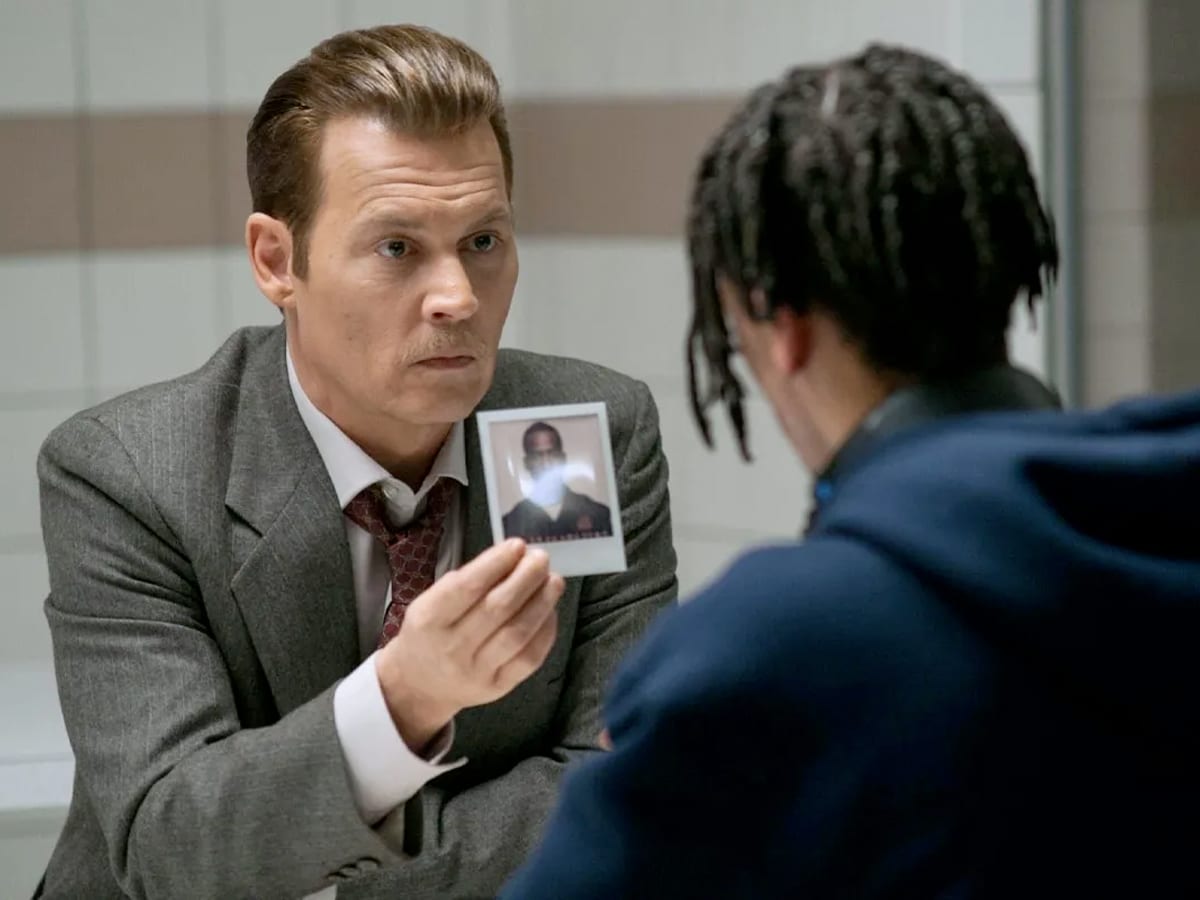 3. City of Lies (2021)
Based on a true story with some fictional elements, LAPD detective Russell Poole has spent years trying to solve his biggest case – the murders of The Notorious B.I.G. and Tupac Shakur. After two decades, however, he still hasn't cracked the case. Enter Jack Jackson, a reporter dying to save his career, who's on a mission to get to the truth.
IMDB rating: 6.4
Starring: Johnny Depp, Forest Whitaker, Toby Huss
Director: Brad Furman
Release date: 19 March 2021 (USA)
Director: Brad Furman
Box office: USD$2.8 million
Distributed by: Saban Capital Group
Music by: Chris Hajian
Producers: Miriam Segal, Stuart Manashil, Paul M. Brennan
4. Nitram (2021)
Nitram is a harrowing semi-fictional recount of the events leading up to the 1996 Port Arthur massacre in Tasmania, in which Martin Bryant killed 35 innocent people. The film is an attempt to understand why and how one of the most horrible moments in Australia's history occurred.
A harrowing story of isolation, Nitram is driven by lead actor Caleb Landry Jones, who earned best actor accolades at the 2021 Cannes film festival. His superb performance provides insight into the mind of Australia's deadliest killer, but for all the story's violence, we never see Bryant's crimes on-screen. The devastation he wreaks is kept in the dark and left to our memories to decipher. A tragic story and must-watch for all Aussies.
IMDB rating: 7.2
Starring: Caleb Landry Jones, Judy Davis, Anthony LaPaglia
Director: Justin Kurzel
Initial release: 16 July 2021
Director: Justin Kurzel
Screenplay: Shaun Grant
Distributed by: Madman Entertainment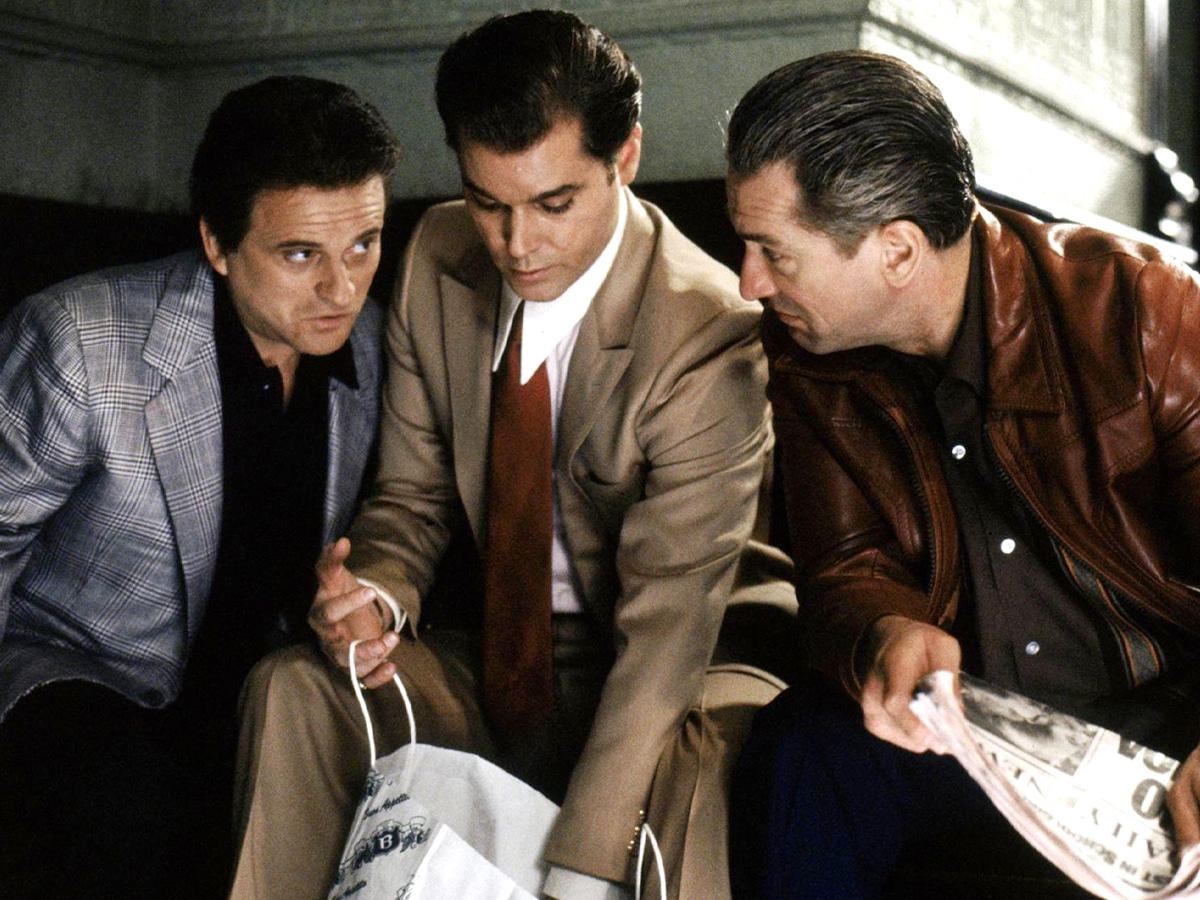 5. Goodfellas (1990)
With an all-star cast of De Niro, Liotta and Pesci and directed by none other than Martin Scorsese, Goodfellas is undeniably one of the best movies on Stan. It follows the story of Henry Hill and his life in the mob, covering his relationship with his wife and his mob partners doing life in an Italian-American crime syndicate.
From mob wives and double-crosses to endless bickering between 'Made Men' and their lower-level lackeys, Goodfellas does more than a good job of ticking off every mobster movie trope in rapid succession. Throughout the film, we see Henry slowly traverse the different levels of Mafia life, making friends with don Paul Cicero (Paul Sorvino), Jimmy the Gent (Robert de Niro) and Tommy DeVito (Joe Pesci). The film follows the gang over the course of 30 years, firstly making their way in the world of crime before slip-ups derail their plans, and then again on the inevitable rise to the top.
However, all is not hunky dory. When the trio accidentally kill rival gangster Billy Batts, the thread that binds the family together begins to unravel. With the Feds closing in and time not on Henry's side, the jig runs dangerously close to being up.
As far as mobster movies go, Goodfellas is right up there with The Godfather Part II. A tragic story of greed unpinned by traditional values and family honour, the story arc is as rich as the tomato sauce we see splashed across the screen at several points.
Want to learn more about how Martin Scorsese made Goodfellas? Check out out full guide here.
IMDB rating: 8.7
Starring: Robert De Niro, Ray Liotta, Joe Pesci
Director: Martin Scorsese
Release date: 18 October 1990 (Australia)
Director: Martin Scorsese
Adapted from: Wiseguy
Distributed by: Warner Bros. Pictures
Box office: $47.1 million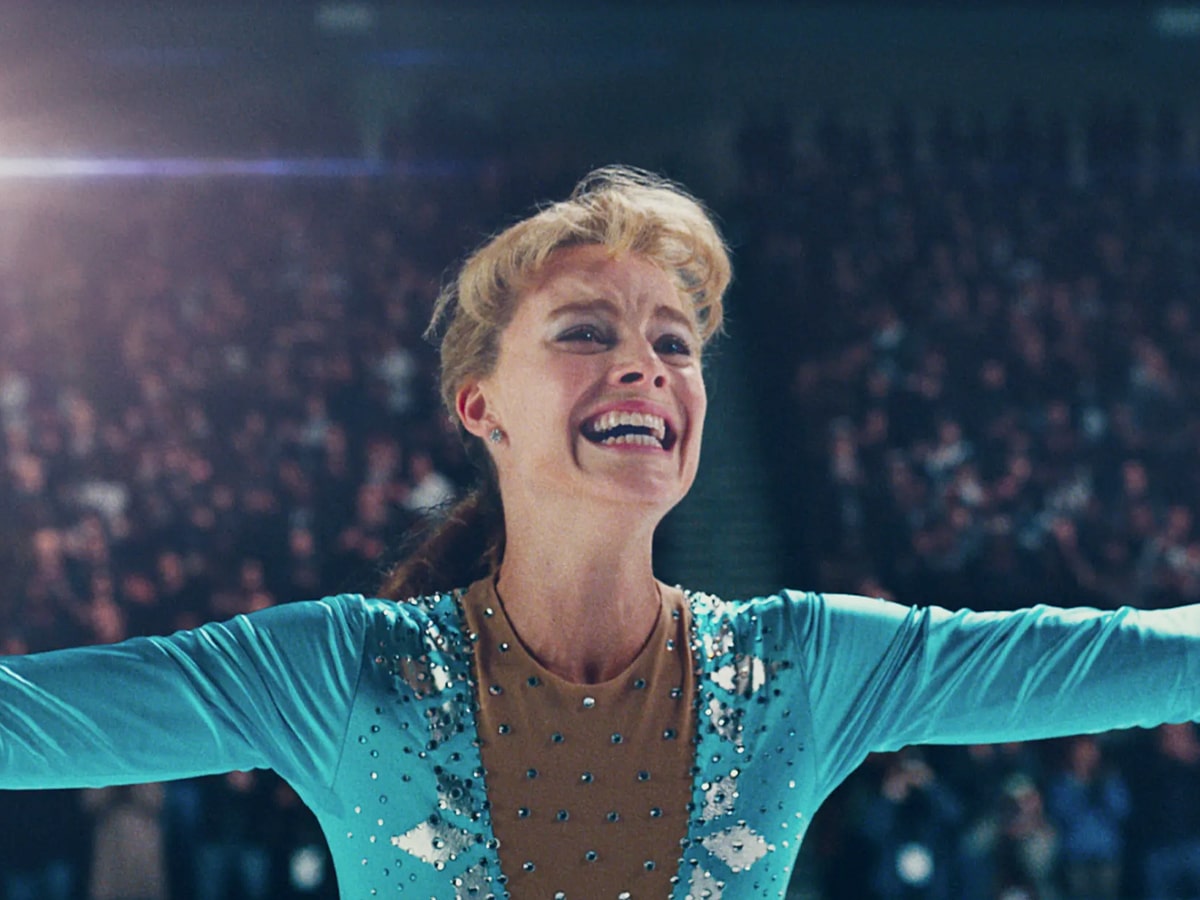 6. I, Tonya (2017)
Aussie star Margot Robbie stars as Tonya Harding in I, Tonya, which is based on the unbelievable life of the disgraced American figure skater. Tonya was the first American woman to complete a triple axle in competition, but her legacy has been defined by her infamous attack on fellow Olympic competitor Nancy Kerrigan. While we know the story of Harding well, the famed figure skater who essentially tried to put a hit out on her countrywoman, this film takes a strangely sympathetic approach.
"Director Craig Gillespie pulls off what would seem to be an impossible high-wire act: He's made a movie that's affectionately mocking—of this theatrical sport, of the idiots who surrounded Harding, of this hideous moment in fashion and pop culture—without actually mocking Harding herself," film critic Roger Ebert wrote about I, Tonya. "It's GoodFellas on ice—darkly comic and often just plain dark, but always breathtakingly alive. Despite the colourful glitz and cheese of the figure-skating setting, "I, Tonya" has an unmistakably tumultuous air from the very start. And at the centre of the storm is Margot Robbie in the performance of a lifetime as Harding."
IMDB rating: 7.5
Starring: Margot Robbie, Sebastian Stan, Allison Janney
Director: Craig Gillespie
Release date: 25 January 2018 (Australia)
Director: Craig Gillespie
Box office: USD$53.9 million
Screenplay: Steven Rogers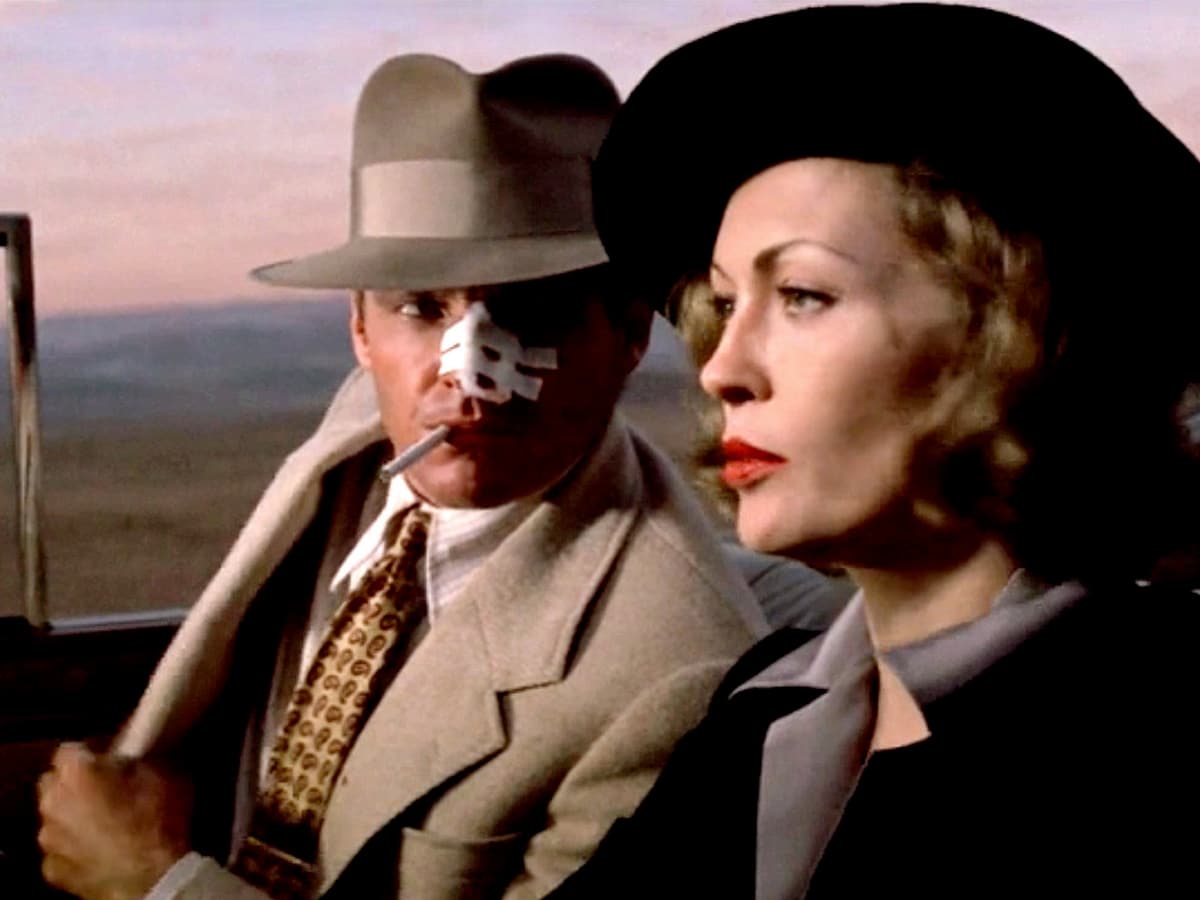 7. Chinatown (1974)
Love a good crime drama? Get across Chinatown, starring Jack Nicholson as L.A. private eye J.J Gittes who's hired to investigate the suspicious activities of Evelyn Mulwray's husband. What J.J believes is a routine infidelity case soon becomes complicated when he meets the real Mrs Mulwray. Caught in a web of deceit and sinister family secrets, this Stan movie will keep you on the edge of your sofa.
While Nicholson was already on the rise, courtesy of his performances in Easy Rider and Five Easy Pieces, Chinatown was the true beginning of a decades-long run at the top for old Jack. His stunning take on the complex and deeply unlucky private investigator earned him his fourth Oscar nomination and took his star to new heights. Even now, almost 50 years since it was released, Chinatown is an incredible piece of cinema that truly holds up.
IMDB rating: 8.2
Starring: Jack Nicholson, Faye Dunaway, John Huston
Director: Roman Polanski
Release date: 14 February 1975 (Australia)
Director: Roman Polanski
Box office: USD$29.2 million
Screenplay: Roman Polanski, Robert Towne
Producers: Robert Evans, C. O. Erickson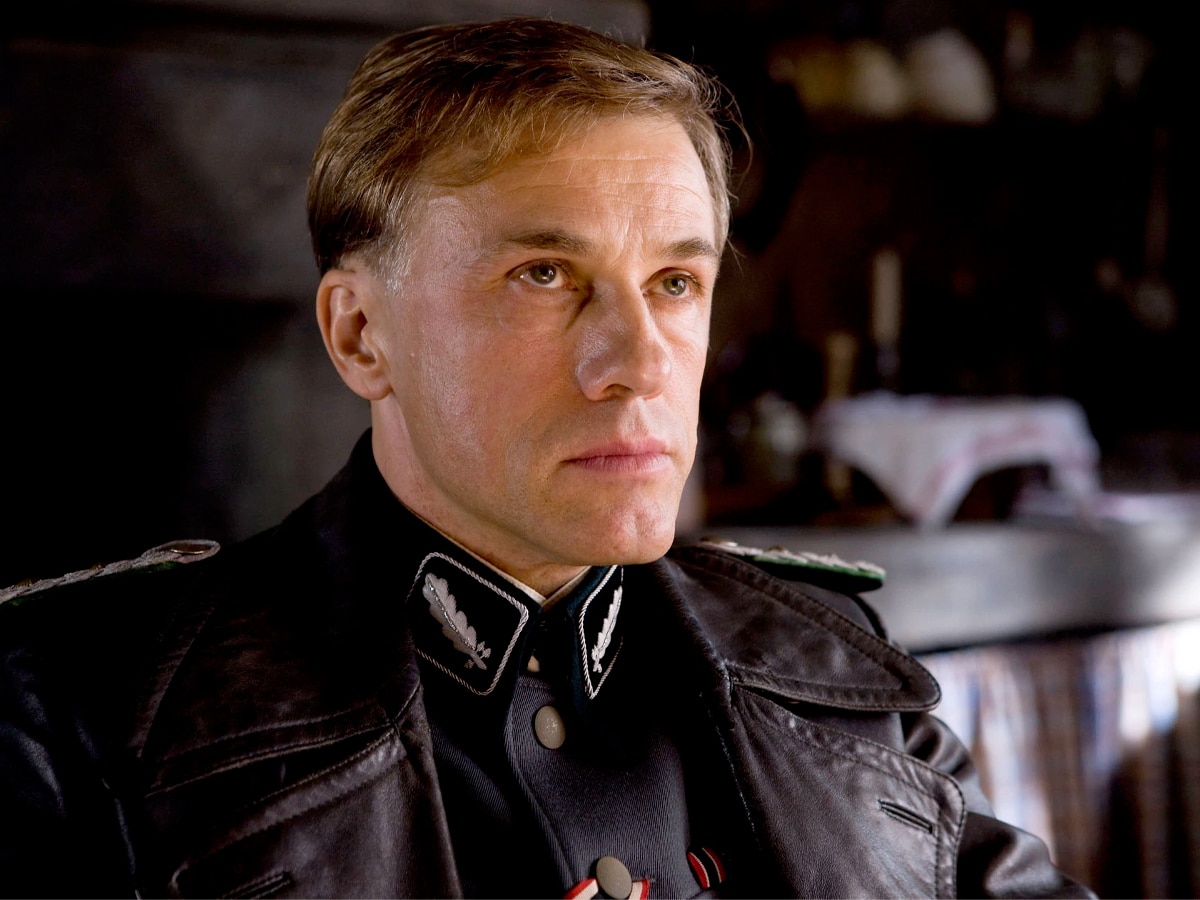 8. Inglourious Basterds (2009)
A classic Tarantino movie through and through, Inglourious Basterds is set in the first year of Germany's occupation of France. It follows the story of Allied officer Lt. Aldo Raine (Brad Pitt) who assembles a team of Jewish soldiers to commit violent acts of retribution against the Nazis. Both horrifying and comedic, this movie is a must-watch.
As Roger Ebert wrote after watching it at the premiere back in 2009, "After I saw Inglourious Basterds at Cannes, although I was writing a daily blog, I resisted giving an immediate opinion about it. I knew Tarantino had made a considerable film, but I wanted it to settle, and to see it again. I'm glad I did. Like a lot of real movies, you relish it more the next time."
IMDB rating: 8.3
Starring: Brad Pitt, Diane Kruger, Eli Roth
Director: Quentin Tarantino
Release date: 3 August 2009 (Australia)
Director: Quentin Tarantino
Adapted from: The Inglorious Bastards
Box office: $321.5 million
Produced by: Lawrence Bender
Distributed by: Universal Pictures Home Entertainment, Universal Pictures, The Weinstein Company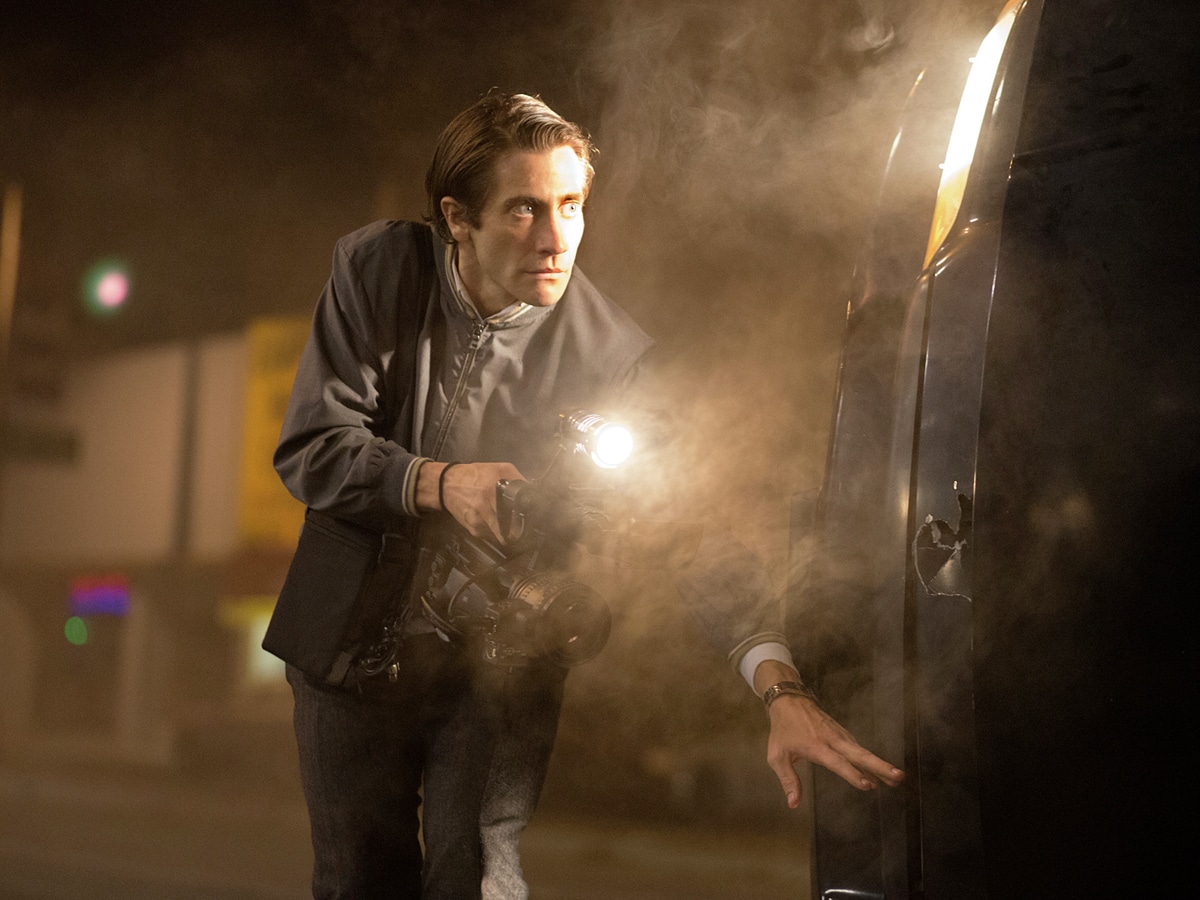 9. Nightcrawler (2014)
Jake Gyllenhaal does a fantastic job of portraying Los Angeles denizen Louis Bloom who gets by through scavenging and petty theft. With a chance at a new career, Bloom takes to the streets of L.A. with a camcorder and police scanner in an attempt to capture footage of grisly crimes he can then sell to local TV stations. His unnerving intensity sees him first to the scene at a number of murders, shooting incredible footage and selling it off to whichever newsroom is willing to be the highest price. It's a tough job and not for the faint of heart, but Gyllenhaal's Bloom appears nigh-on heartless.
As the New Yorker's Anthony Lane wrote, "The movie is quite something, and, despite its title, it doesn't really crawl. It scuttles ahead, wide-eyed, antennae waving, on a journey to the end of the night, and toward a future when nothing will not be shown. Don't look now, it tells us. So we do."
In a movie that's all about catching "the money shot", fans of Gyllenhaal will love him in Nightcrawler.
IMDB rating: 7.8
Starring: Jake Gyllenhaal, Rene Russo, Bill Paxton
Director: Dan Gilroy
Release date: 31 October 2014 (USA)
Director: Dan Gilroy
Screenplay: Dan Gilroy
Box office: USD$38.7 million
Budget: USD$8.5 million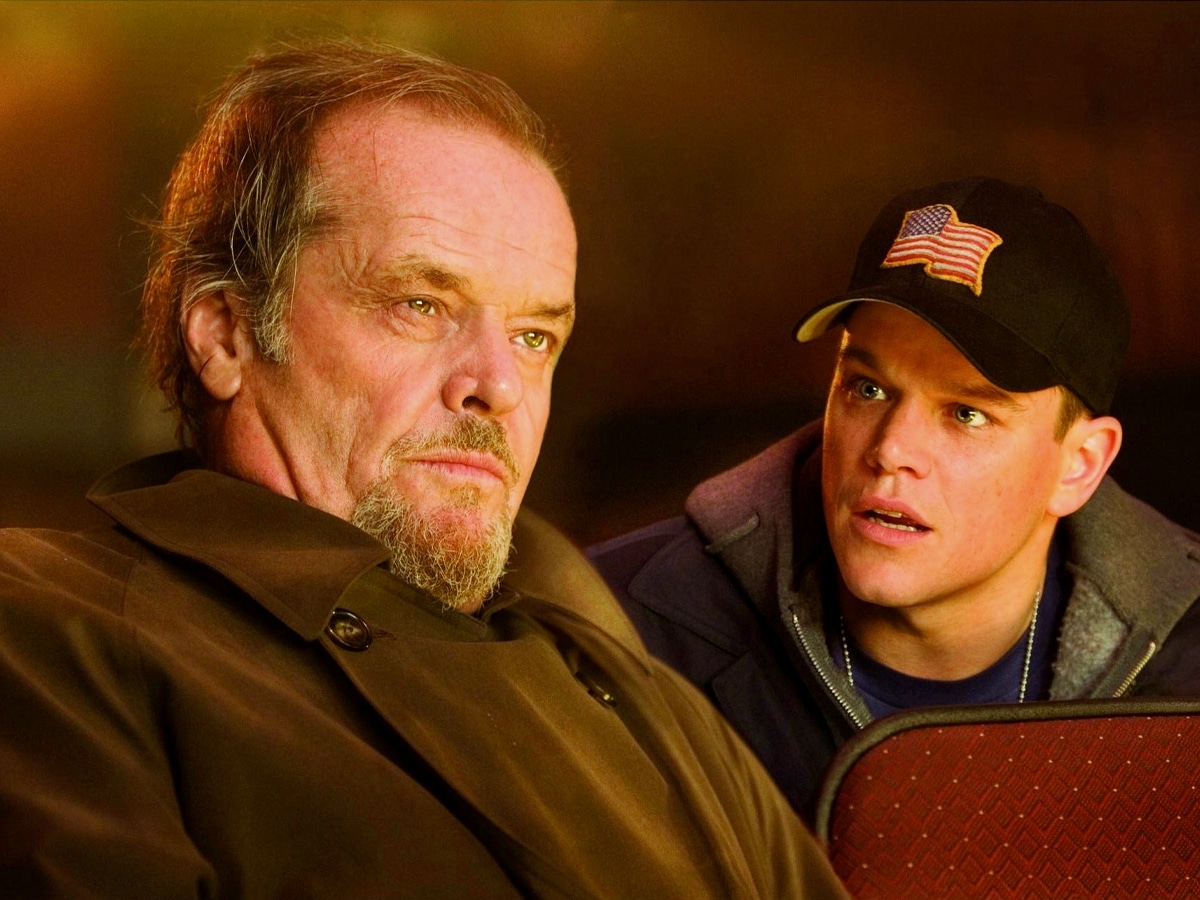 10. The Departed (2006)
With a very respectable 8.5/10 on IMDB, The Departed features an all-star cast with Leonardo DiCaprio at the helm starring as a South Boston cop who goes undercover to infiltrate the organisation of gangland chief Frank Costello (Jack Nicholson). As DiCaprio's Billy Costigan gains Frank's trust, career criminal Colin Sullivan (Matt Damon) simultaneously infiltrates the police department and soon enough both teams discover they have a mole in their midst.
The Hollywood Reporter's Kirk Honeycutt described DiCaprio's performance as one of the most mature of his career, adding that he brought "a level of emotional intensity and maturity missing so far in his adult roles".
"His Billy has a tough soul, but the inner core is about to crack and the fissures are becoming too evident. Damon is a walking contradiction: He looks and acts more like a cop than anyone else in the movie, yet he's a phony. Damon doesn't let us inside his character the way DiCaprio does; instead his Colin buries emotions in a place he discovered so many years ago in Frank's service."
IMDB rating: 8.5
Starring: Leonardo DiCaprio, Matt Damon, Jack Nicholson
Director: Martin Scorsese
Release date: 6 October 2006 (USA)
Director: Martin Scorsese
Adapted from: Infernal Affairs
Box office: USD$291.5 million
Budget: USD$90 million
Best action and sci-fi movies on Stan
Action-packed flicks and sci-fi epics are the order of the day on Stan Australia. The streamer has put a lot of time and effort into creating a catalogue of hits that pull no punches. Here are the best ones we've found, but if you're looking to broaden your horizons, why not check out our guide to the best action movies of all time or the best sci-fi flicks of the 21st century?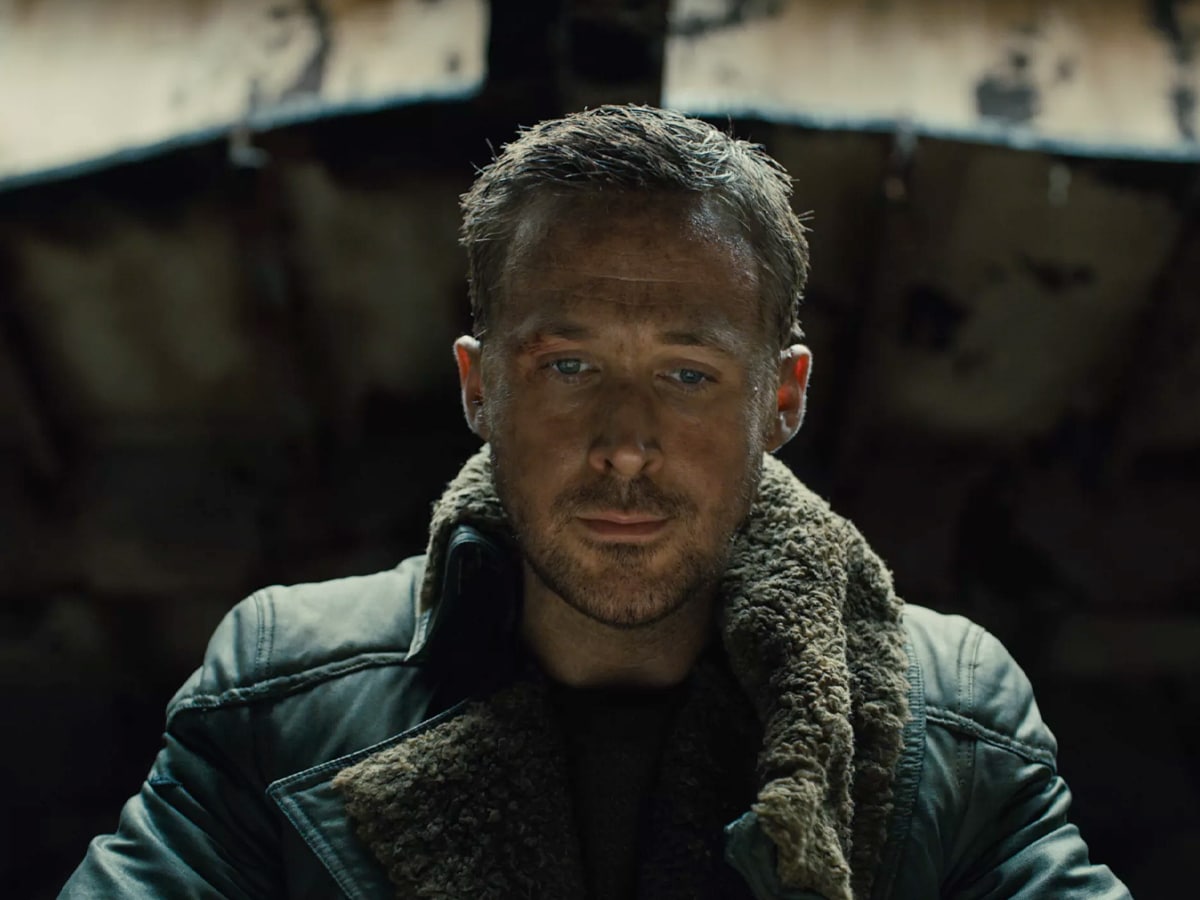 11. Blade Runner: 2049 (2017)
There's no better Stan movie in the action and sci-fi realm than Blade Runner: 2049. Ryan Gosling stars as Officer K, a new blade runner for the LAPD who uncovers secrets that'll send what's left of society into utter chaos. His journey leads him on a quest to find Rick Deckard (played by Harrison Ford from the original Blade Runner movie) who's been missing for 30 years.
As far as sequels go, Blade Runner: 2049 is one of the best to hit cinemas. Director Denis Villeneuve has somehow managed to tackle Ridley Scott's revered sci-fi classic without ruining the lore surrounding Deckard and his past adventures. It's breathtakingly shot, expertly choreographed and brilliantly written. Blade Runner: 2049 could very well be better than the OG.
IMDB rating: 8
Starring: Harrison Ford, Ryan Gosling, Ana de Armas
Director: Denis Villeneuve
Release date: 5 October 2017 (Australia)
Director: Denis Villeneuve
Box office: USD$259.3 million
Cinematography: Roger Deakins
Art directors: Paul Inglis, Lydia Fry, Stefan Speth, Tibor Lázár, Gergely Rieger, Bence Erdelyi, David Doran
Music composed by: Hans Zimmer, Benjamin Wallfisch, Ron Bartlett, Michael Hodges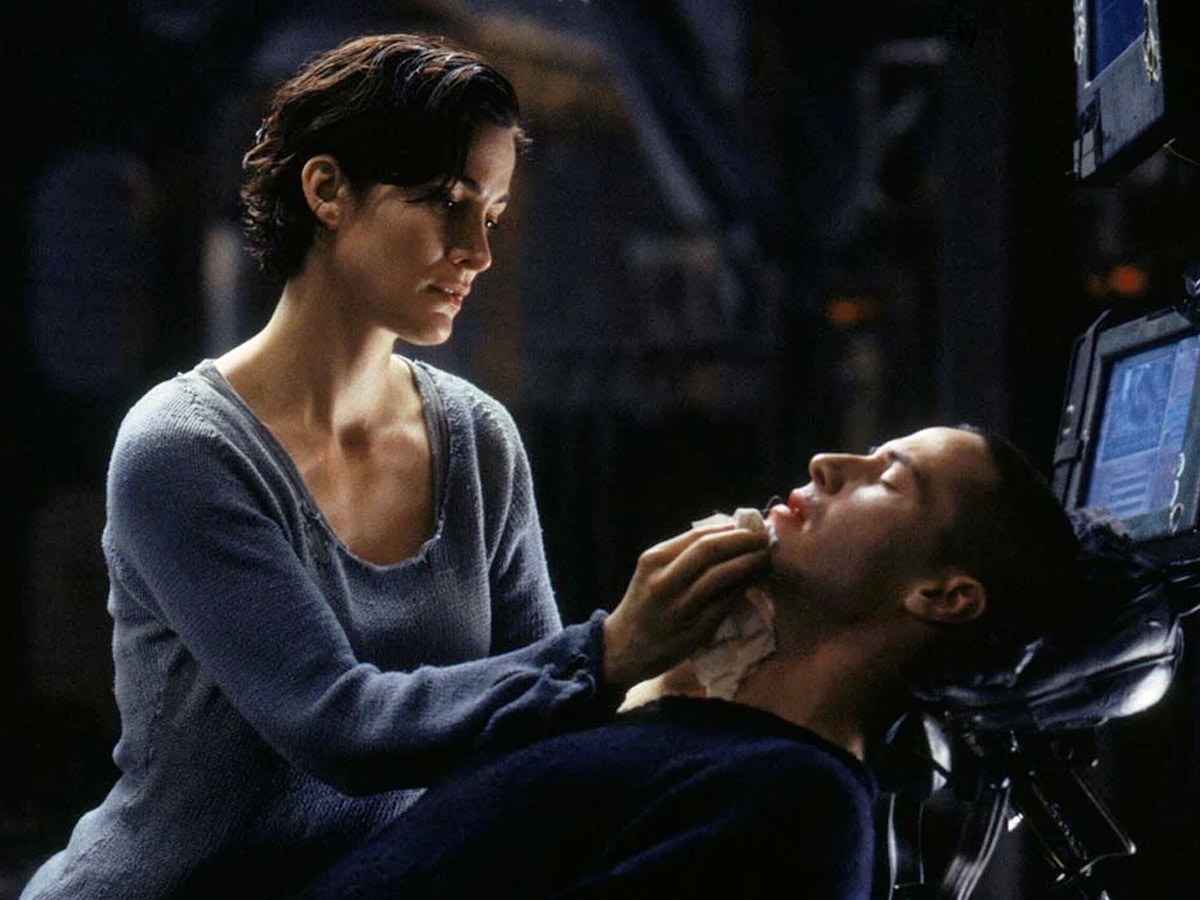 12. The Matrix (1999)
A true classic and not just a good movie on Stan, but one of the best of all time – The Matrix depicts a dystopian future where humanity is unknowingly trapped inside a simulated reality. It has twists and turns, features Keanu Reeves at his finest, and has also spawned three subsequent films. It's a cult-fave, and for good reason.
More recently, we sat down with Reeves and Carrie-Ann Moss to chat about The Matrix and the subsequent sequels that have since been released. In our chat, we found out just how crazy some of the stunts were and why Keanu will never stop being the best guy ever. For that reason alone, it's worth rewatching this stone-cold classic.
IMDB rating: 8.7
Starring: Keanu Reeves, Laurence Fishburne, Carrie-Anne Moss
Directors: Lana Wachowski, Lilly Wachowski
Release date: 8 April 1999 (Australia)
Directors: Lana Wachowski, Lilly Wachowski
Box office: USD$467.2 million
Production companies: Village Roadshow Pictures, Warner Bros. Pictures, Silver Pictures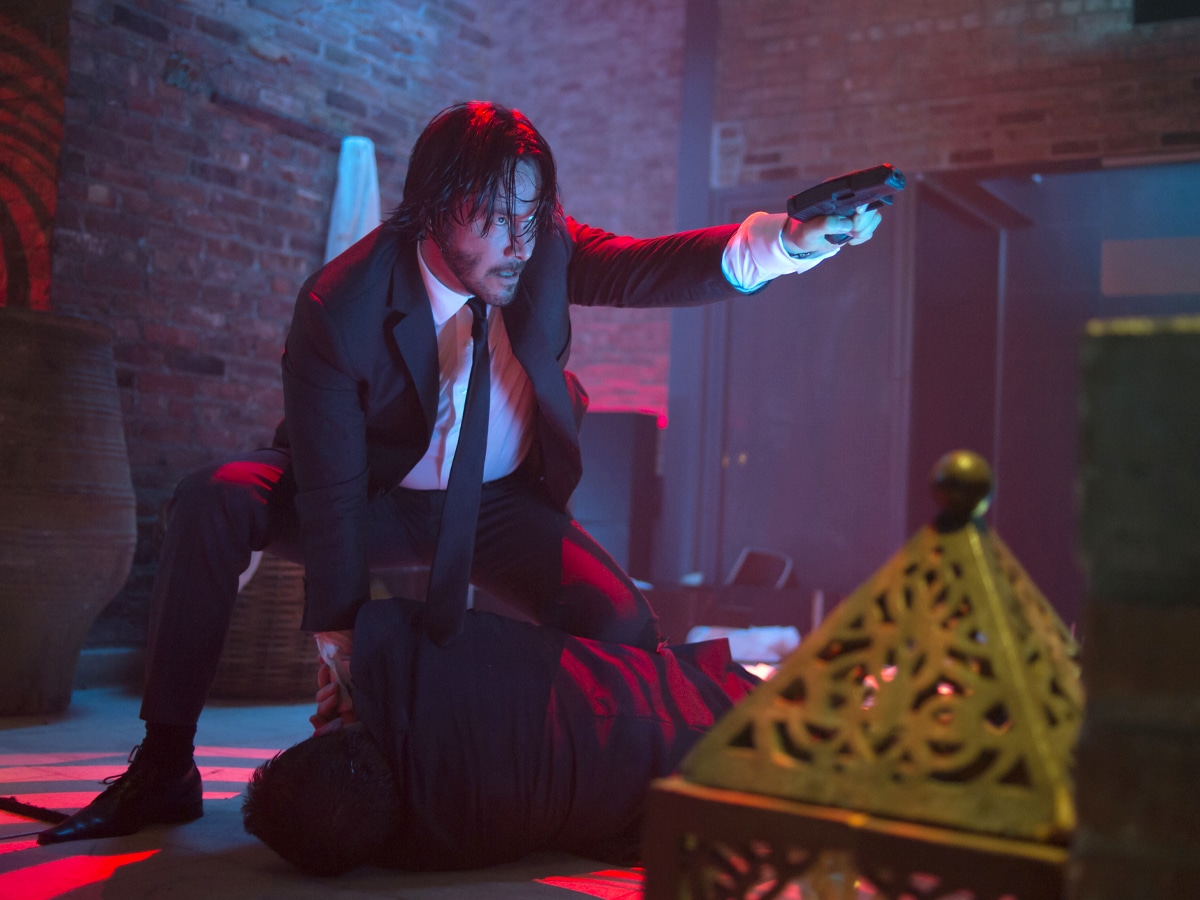 13. John Wick (2014)
Continuing with the Keanu Reeves love, John Wick sees him take on the title role as an assassin who retired to marry the love of his life. After his wife suddenly dies, a sadistic mobster Iosef Tarasov (Alfie Allen) and his thugs steal John's prized car and kill the puppy that was the last gift from his wife. Naturally, John goes on a mission for revenge. But there's also a huge bounty on his head. How's it all end? Well, you'll have to watch to find out.
With another sequel set to land soon, along with a spin-off that features Ana de Armas and a new television show, John Wick is the franchise that keeps on giving.
IMDB rating: 7.4
Starring: Keanu Reeves, Michael Nyqvist, Alfie Allen
Director: Chad Stahelski
Release date: 30 October 2014 (Australia)
Director: Chad Stahelski
Box office: USD$86 million
Cinematography: Jonathan Sela
Music composed by: Le Castle Vania, Tyler Bates, Joel J. Richard
Languages: English, Russian, Hungarian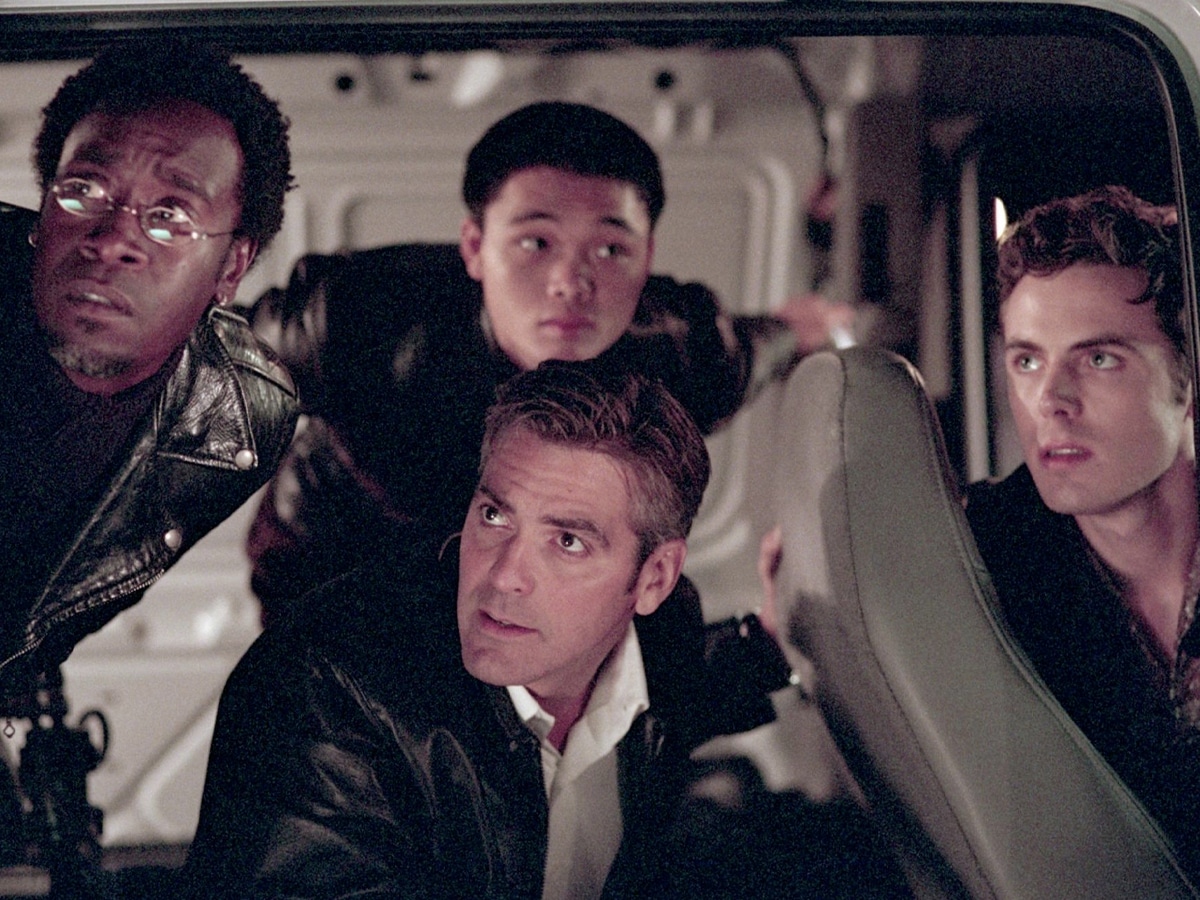 14. Ocean's Eleven (2001)
You can't go past Ocean's Eleven when going down a Stan movies rabbit hole. Starring George Clooney as Danny Ocean, the movie sees him freshly paroled from a New Jersey penitentiary and already planning his next crime – the most elaborate casino heist in history.
While this adaptation is a remake of a very underwhelming 1960s flick featuring the Rat Pack, Clooney and Co's version is a far superior cinematic experience. It features an all-star cast that includes Julia Roberts, Matt Damon, Brad Pitt, Don Cheadle, Andy Garcia, Bernie Mac and a whole host of other famous faces, so you'll have more than enough fun pointing out the proverbial buffet of talent on offer.
IMDB rating: 7.7
Starring: George Clooney, Brad Pitt, Julia Roberts
Director: Steven Soderbergh
Release date: 7 December 2001 (USA)
Director: Steven Soderbergh
Screenplay: Ted Griffin
Music composed by: David Holmes
Adapted from: Ocean's 11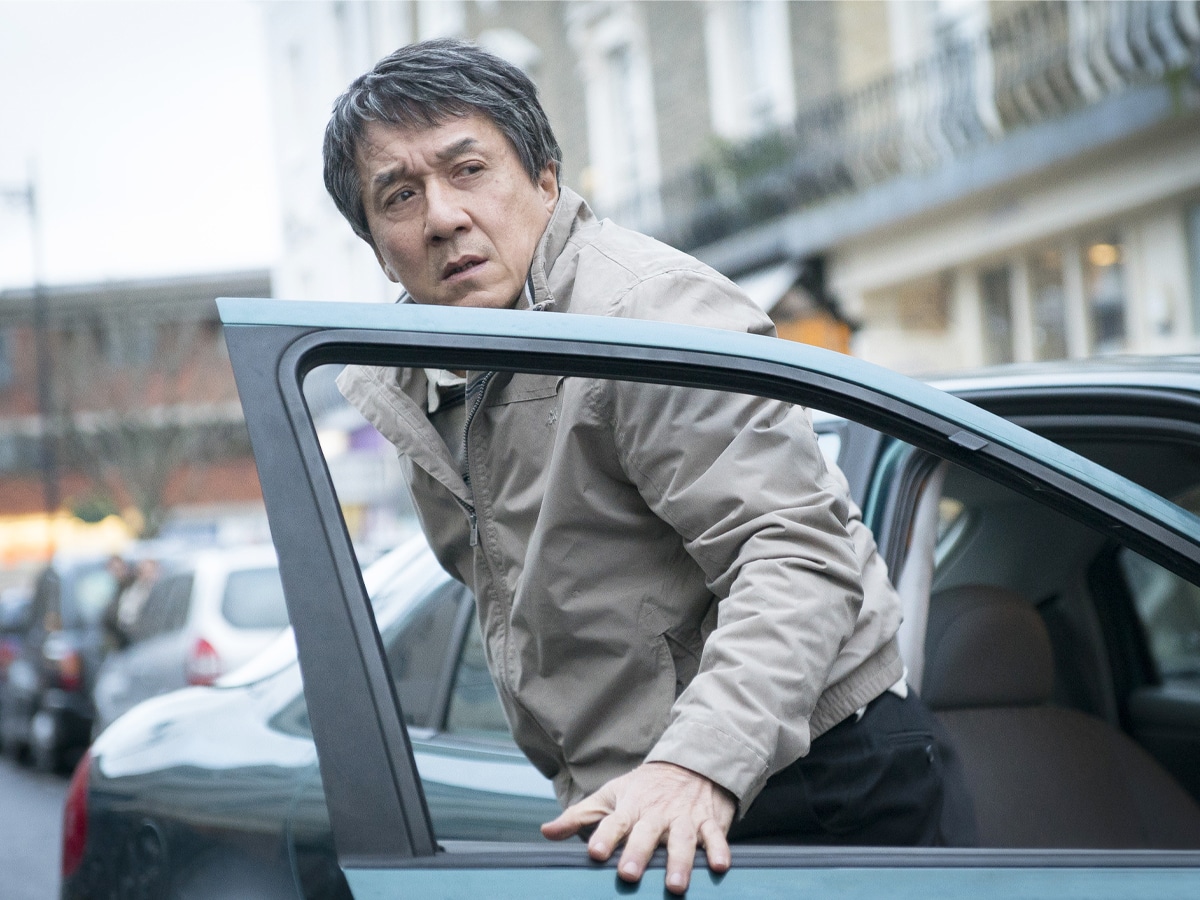 15. The Foreigner (2017)
The Foreigner is a 2017 action thriller film directed by Martin Campbell and written by David Marconi, based on the 1992 novel The Chinaman by Stephen Leather. Starring the legendary Jackie Chan, the film follows a London-based Nung Chinese man who seeks vengeance for the death of his youngest daughter.
IMDB rating: 7
Starring: Katie Leung, Jackie Chan, Rufus Jones
Director: Martin Campbell
Release date: 30 September 2017 (China)
Director: Martin Campbell
Music composed by: Cliff Martinez
Production companies: STX Entertainment, Huayi Brothers
Producers: Jackie Chan, Arthur M. Sarkissian, Cathy Schulman
Best comedy movies on Stan
In need of a good laugh? Only the best comedy movies on Stan will suffice and thankfully, the streaming service doesn't disappoint. Below, you'll find a list of the best funny movies on the platform, loaded with laughs and a few awkward moments to keep you entertained.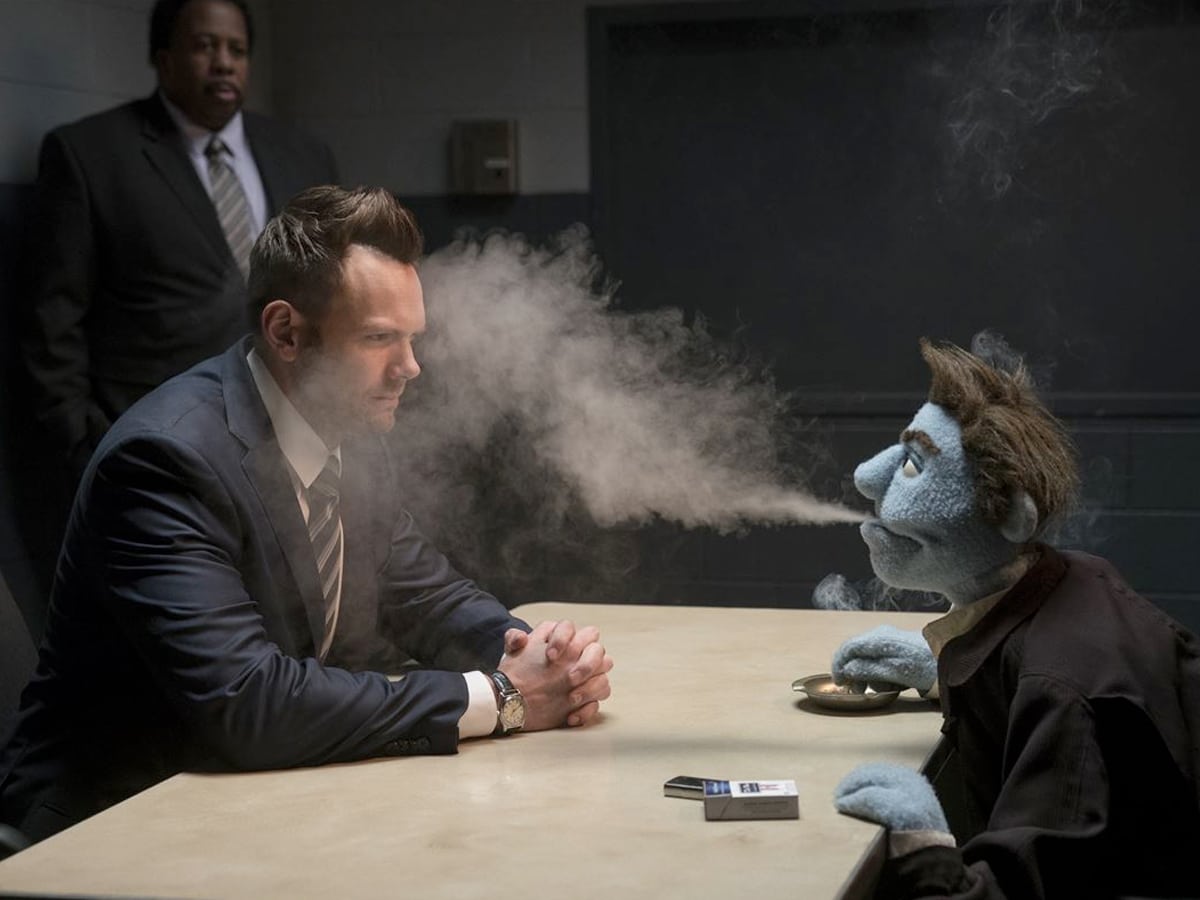 16. The Happytime Murders (2018)
Don't let the lower IMDB rating fool you – people are notoriously harsh when rating comedy films. Yet The Happtime Murders definitely isn't one to miss. Starring Melissa McCarthy, Elizabeth Banks and Maya Rudolph, this strange but hilarious movie is set in a world where humans and living puppets co-exist. It follows the story of a puppet investigator and a human police detective who must solve a murder spree of retired sitcom stars.
IMDB rating: 5.4
Starring: Brian Henson
Director: Melissa McCarthy, Elizabeth Banks, Maya Rudolph
Initial release: 22 August 2018
Director: Brian Henson
Box office: USD$27.5 million
Distributed by: STX Entertainment
Story by: Todd Berger; Dee Austin Robertson
Production companies: STX Films; H. Brothers; Black Bear Pictures; TMP; Henson Alternative; On the Day Productions
17. Entourage (2015)
Picking up where the TV series left off, Entourage the movie stars the principal cast of the show, Kevin Connolly, Adrian Grenier, Kevin Dillon, Jerry Ferrara and Jeremy Piven. The movie follows actor Vincent Chase, who goes over budget on his directorial debut, and is forced to ask newly appointed studio head Ari Gold for more money. If you loved the TV series, you'll love the movie just as much.
IMDB rating: 6.5
Starring: Adrian Grenier, Kevin Connolly, Jerry Ferrara
Director: Doug Ellin
Release date: 4 June 2015 (Australia)
Director: Doug Ellin
Box office: USD$49.3 million
Adapted from: Entourage
Featured song: Superhero
Producers: Doug Ellin, Mark Wahlberg, Stephen Levinson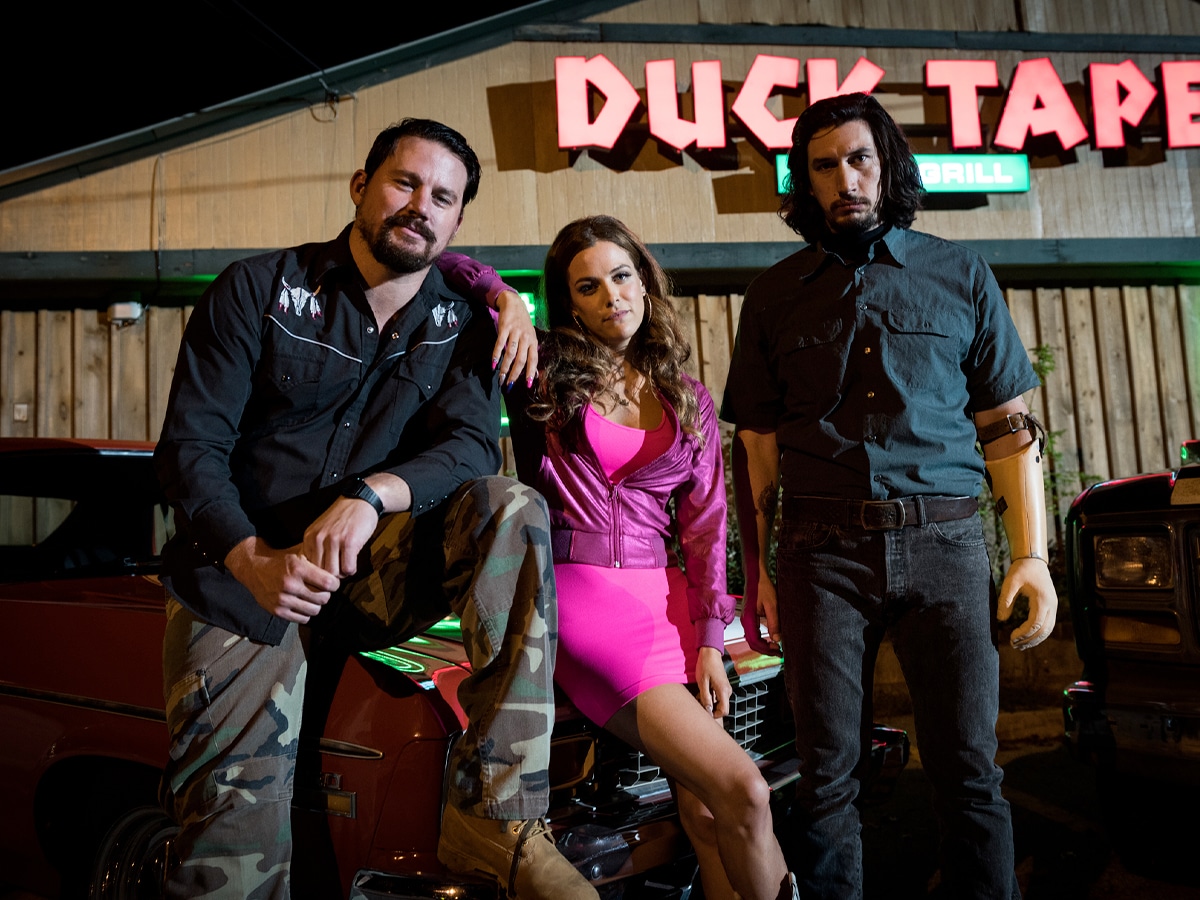 18. Logan Lucky (2017)
Logan Lucky is a 2017 American heist comedy film directed by Steven Soderbergh, who came out of retirement to direct the film. The Stan movie follows the Logan family and their attempt to rob the Charlotte Motor Speedway while avoiding security officers and the FBI. It's all a bit bananas, but certainly a fun (and funny) movie.
IMDB rating: 7
Starring: Channing Tatum, Adam Driver, Daniel Craig
Director: Steven Soderbergh
Release date: 17 August 2017 (Australia)
Director: Steven Soderbergh
Box office: USD$48.5 million
Cinematography: Steven Soderbergh
Screenplay: Jules Asner, Rebecca Blunt
Nominations: Empire Award for Best Soundtrack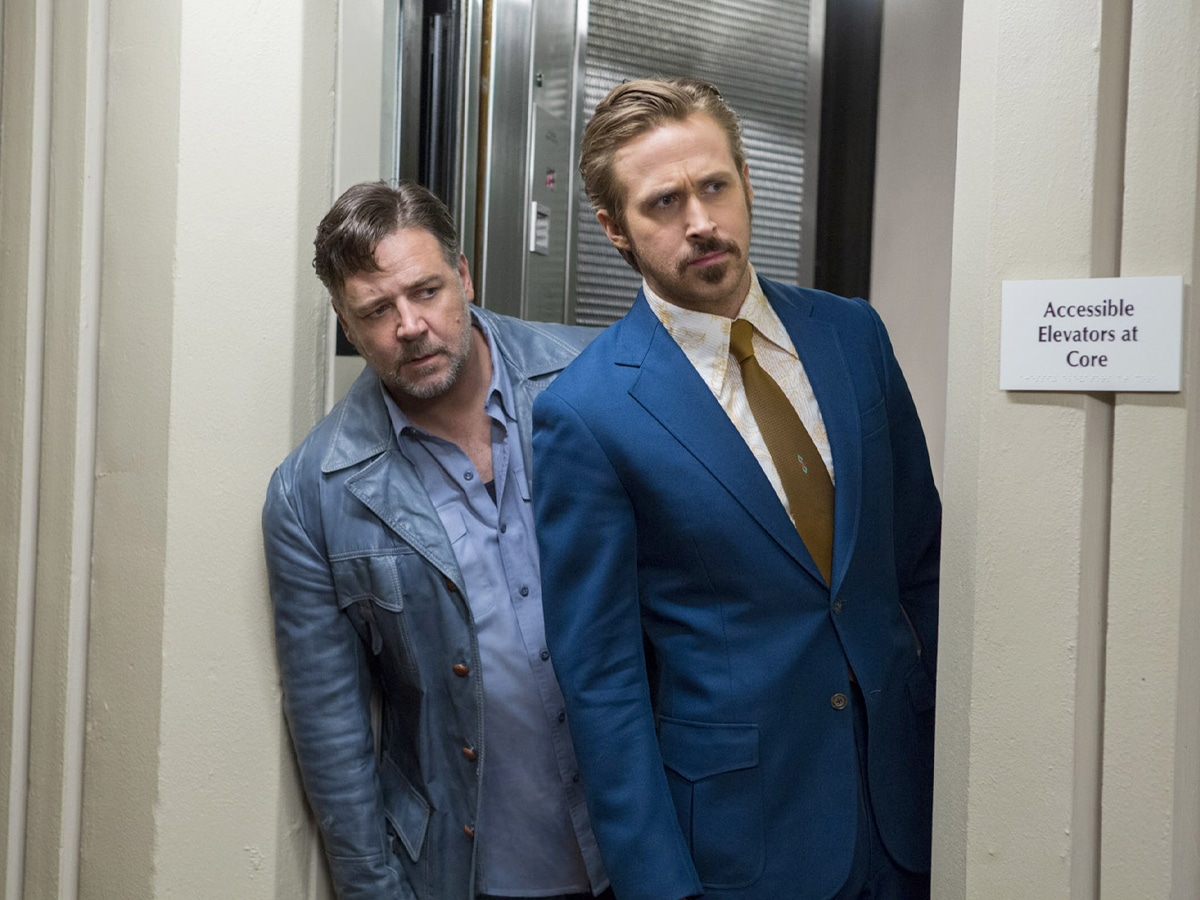 19. The Nice Guys (2016)
Set in 1970s Los Angeles, The Nice Guys follows down-on-his-luck private eye Holland March (Gosling) and his unlikely partnership with hired enforcer Jackson Healy (Crowe) as they search for a missing woman. The catch? Anyone who gets involved in the case seems to wind up dead.
While the combination of Crowe and Gosling seems out of left field, the two superstars share an undeniable on-screen chemistry. Crowe's brawn pairs perfectly with Gosling's arrogant but incompetent detective, producing some hilarious moments that never fail to pull the laughs.
IMDB rating: 7.3
Starring: Russell Crowe, Ryan Gosling, Angourie Rice
Director: Shane Black
Release date: 26 May 2016 (Australia)
Director: Shane Black
Budget: USD$50 million
Box office: USD$62.8 million
Art director: David Utley
Distributed by: Warner Bros. Pictures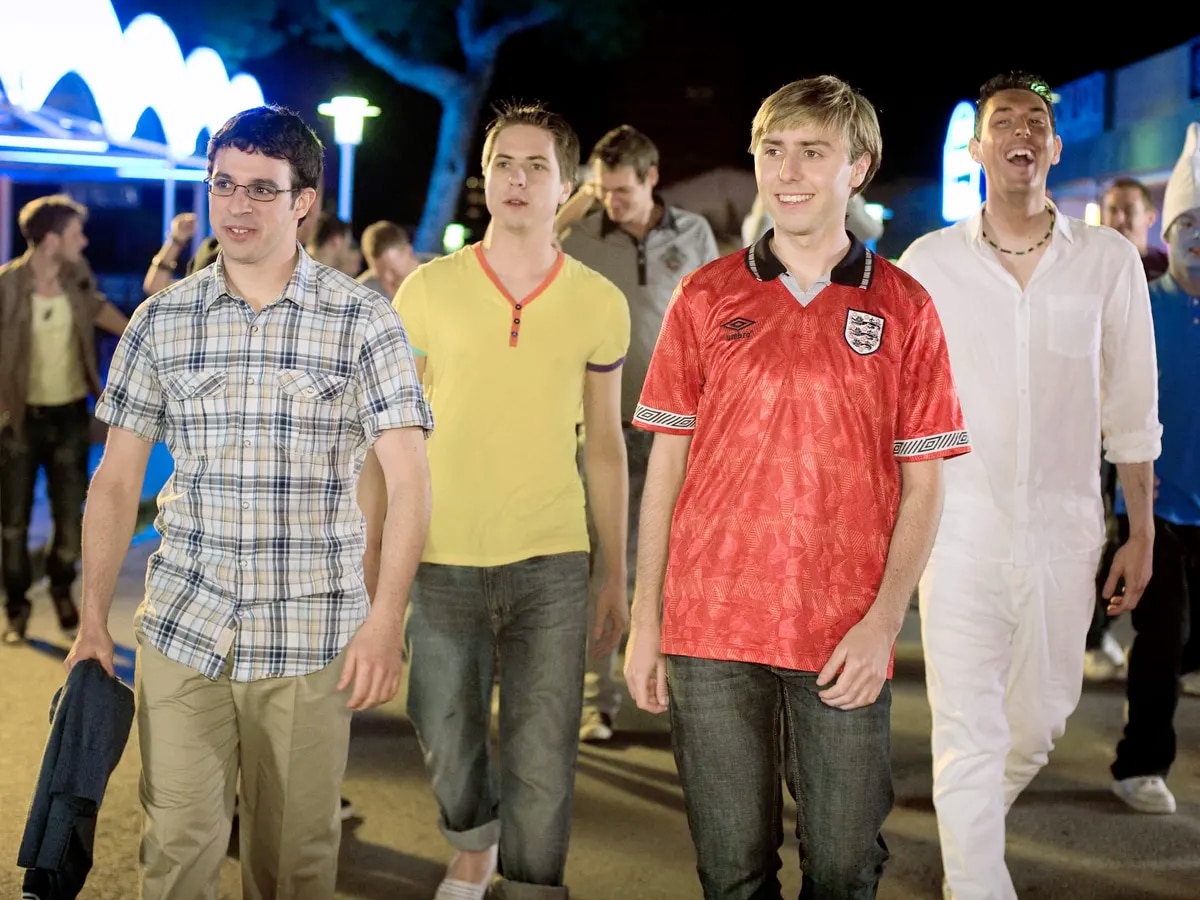 20. The Inbetweeners Movie (2011)
The Inbetweeners Movie is a 2011 British coming-of-age teen adventure comedy film based on the sitcom The Inbetweeners. This hilarious film follows the misadventures of a group of teenage friends on holiday in Malia after the end of their final year at school together. It's a bit silly, and a bit cringe at times, but well worth the watch.
IMDB rating: 6.7
Starring: James Buckley, Blake Harrison, Joe Thomas
Director: Ben Palmer
Release date: 20 November 2011 (Australia)
Director: Ben Palmer
Box office: USD$88 million
Budget: £3.5 million
Adapted from: The Inbetweeners
Awards: Empire Award for Best Comedy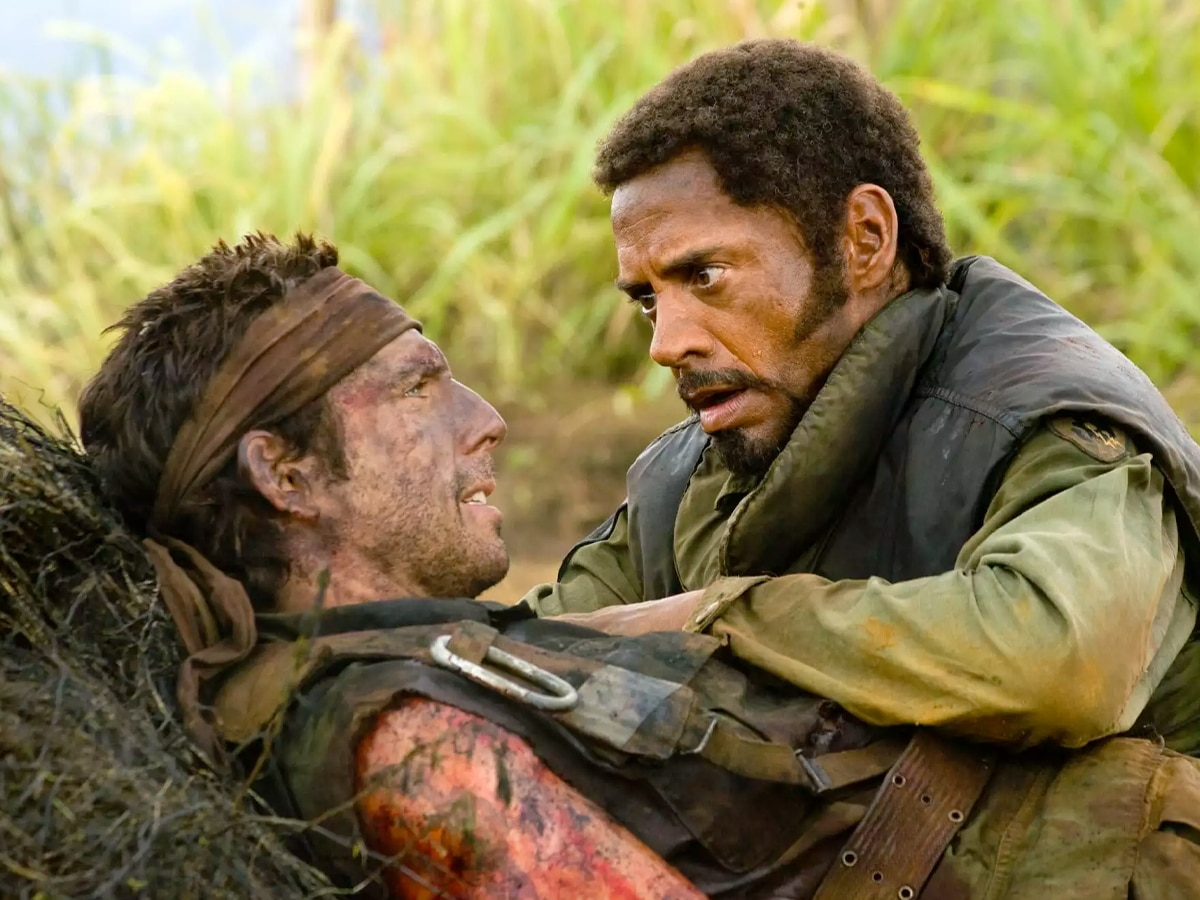 21. Tropic Thunder (2008)
With a decent 7/10 on IMDB (that's pretty high for a comedy) Tropic Thunder is a 2008 action comedy film directed by Ben Stiller (who also stars in it alongside Jack Black, and Robert Downey Jr). The movie follows a group of prima donna actors making a Vietnam War film where they're dropped in the middle of the jungle and forced to survive real action and danger by using their acting skills.
IMDB rating: 7
Starring: Ben Stiller, Jack Black, Robert Downey Jr.
Director: Ben Stiller
Release date: 21 August 2008 (Australia)
Director: Ben Stiller
Budget: USD$92 million
Box office: USD$195.7 million
Nominations: Academy Award for Best Actor in a Supporting Role
Screenplay: Ben Stiller, Justin Theroux, Etan Cohen
Best horror movies on Stan
If you've made it this far down the list, you've probably put the kiddies to bed. Good thing too, we're into the horror section. Full of frights and loaded with sadistic killers, the best horror movies on Stan are a mixed bag of slasher, psychological and downright spooky.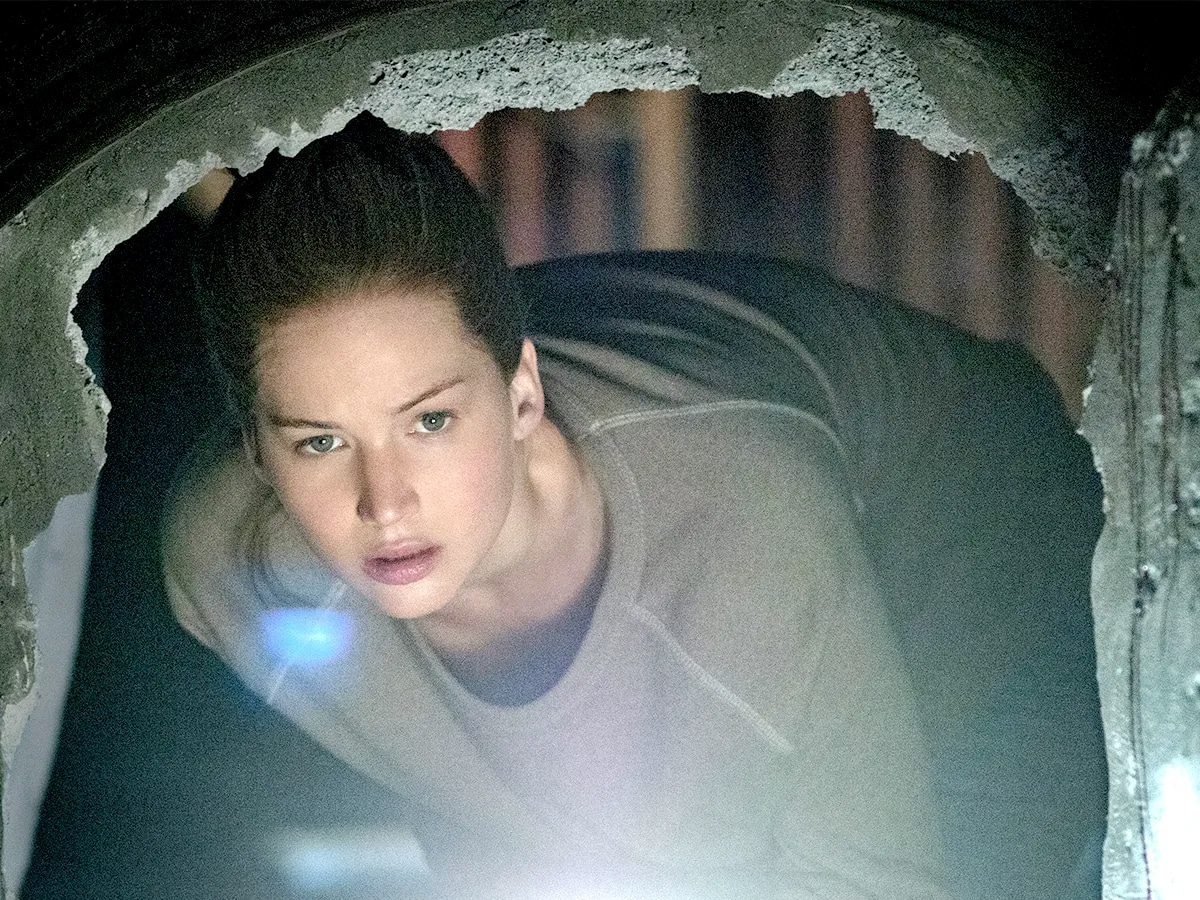 22. Mother! (2017)
Jennifer Lawrence stars in this American psychological horror film written and directed by Darren Aronofsky. Alongside Javier Bardem, Ed Harris, Michelle Pfeiffer, and Kristen Wiig, the movie follows a young woman whose peaceful life with her husband in their huge country home is disturbed by the arrival of a mysterious couple.
IMDB rating: 6.6
Starring: Jennifer Lawrence, Javier Bardem, Ed Harris
Director: Darren Aronofsky
Release date: 15 September 2017 (USA)
Director: Darren Aronofsky
Screenplay: Darren Aronofsky
Budget: USD$30 million
Distributed by: Paramount Pictures
Music composed by: Jóhann Jóhannsson, Patti Smith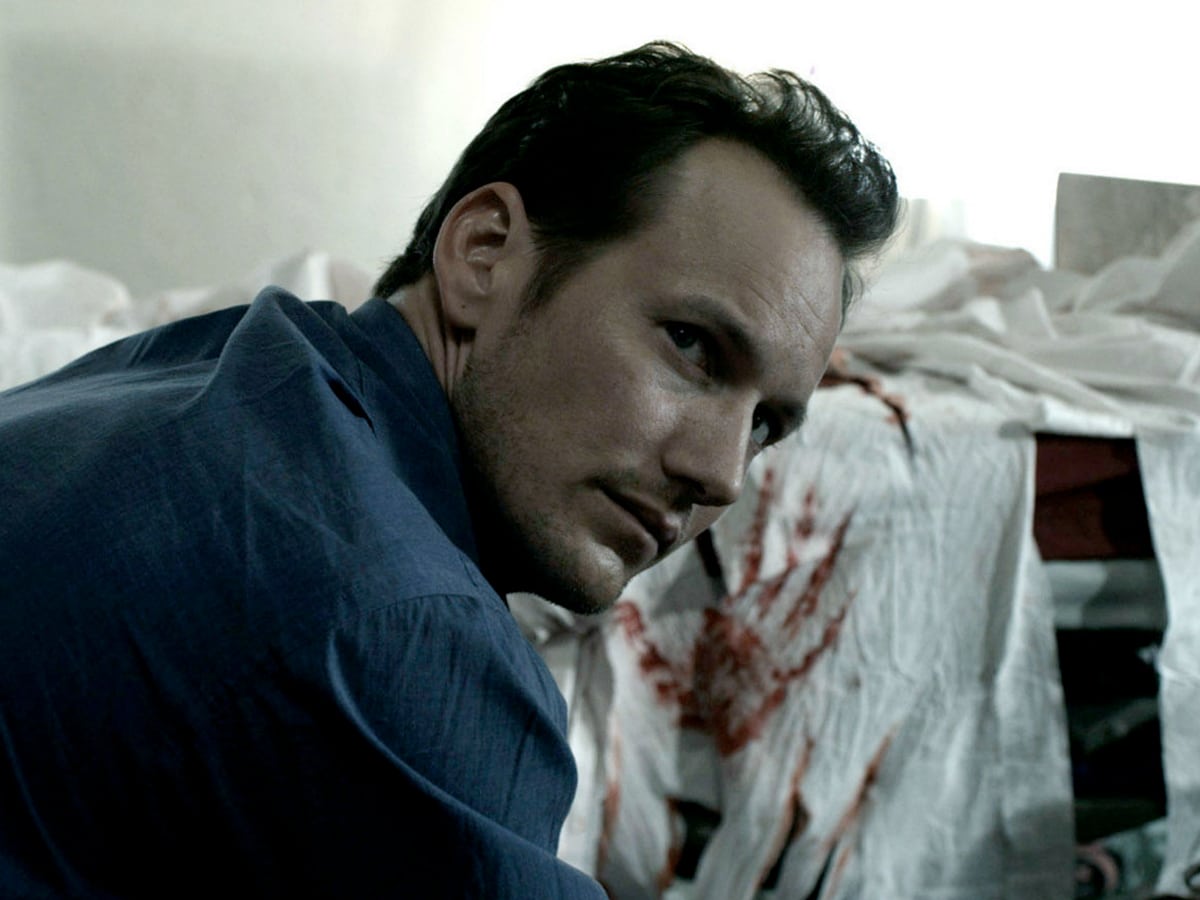 23. Insidious (2010)
Insidious is a supernatural horror film directed by James Wan and starring Patrick Wilson, Rose Byrne, and Barbara Hershey. It is the first instalment in the Insidious franchise and follows a couple whose son randomly goes into a coma and becomes a vessel for some seriously malevolent entities in an astral plane.
Remarkably, Insidious is actually one of the scariest movies ever made, according to science. A recent study found that the film causes one of the greatest disturbances in heart rate of the major horror films released in recent years. You can check out the full study here.
IMDB rating: 6.8
Starring: Patrick Wilson, Rose Byrne, Ty Simpkins
Director: James Wan
Release date: 12 May 2011 (Australia)
Director: James Wan
Box office: USD$99.5 million
Budget: USD$1.5 million
Music by: Joseph Bishara
Distributed by: Icon Productions, FilmDistrict, FilmFlex, IM Global, Alliance Communications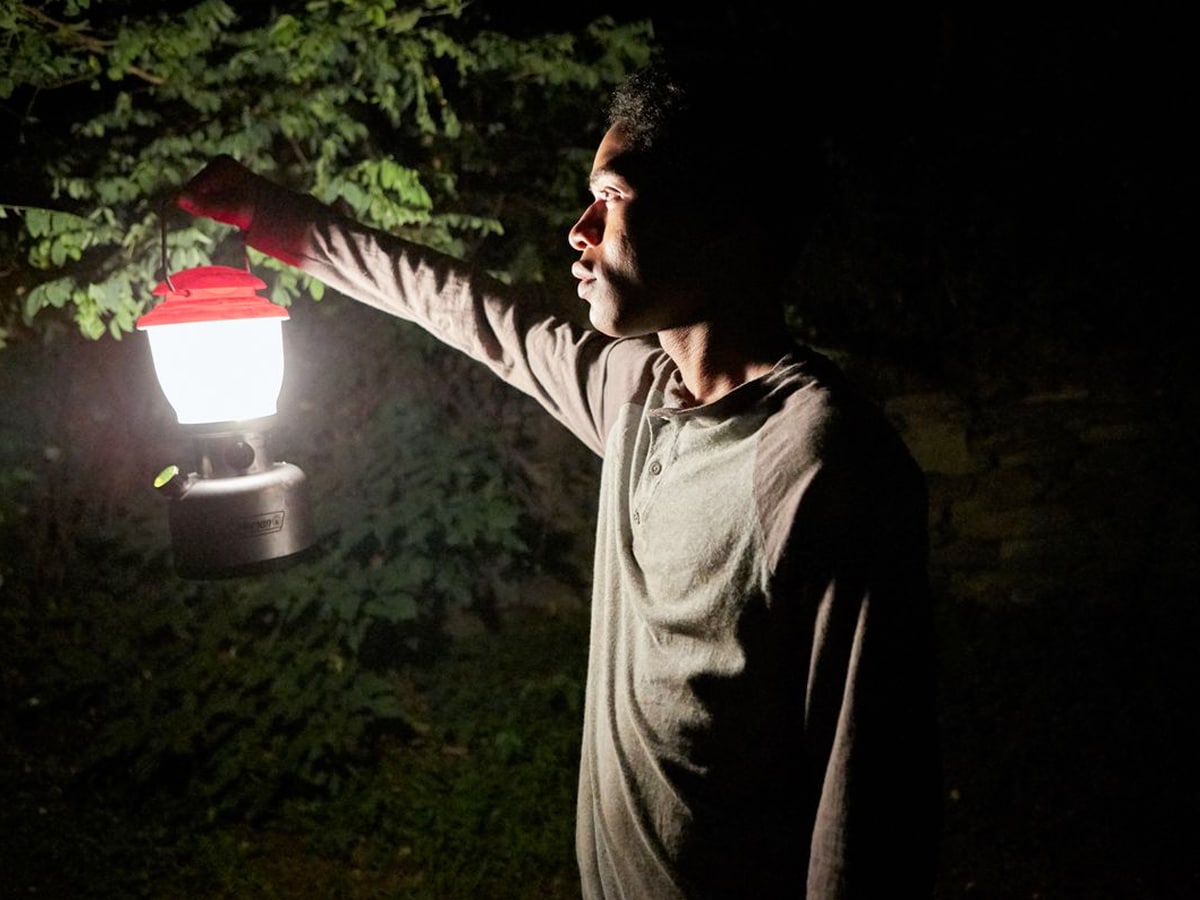 24. It Comes at Night (2020)
It Comes at Night is a psychological horror film that's even scarier to watch after living through a global pandemic. The film follows the story of a family hiding in a forest after Earth is taken over by a highly contagious disease (not COVID, FYI).
IMDB rating: 6.2
Starring: Joel Edgerton, Christopher Abbott, Carmen Ejogo
Director: Trey Edward Shults
Writer: Trey Edward Shults
Producer: David Kaplan, Andrea Roa
Cinematographer: Drew Daniels
Production companies: A24, Animal Kingdom
Initial release date: April 29, 2017
Budget: $2.4–5 million
Box office: $20 million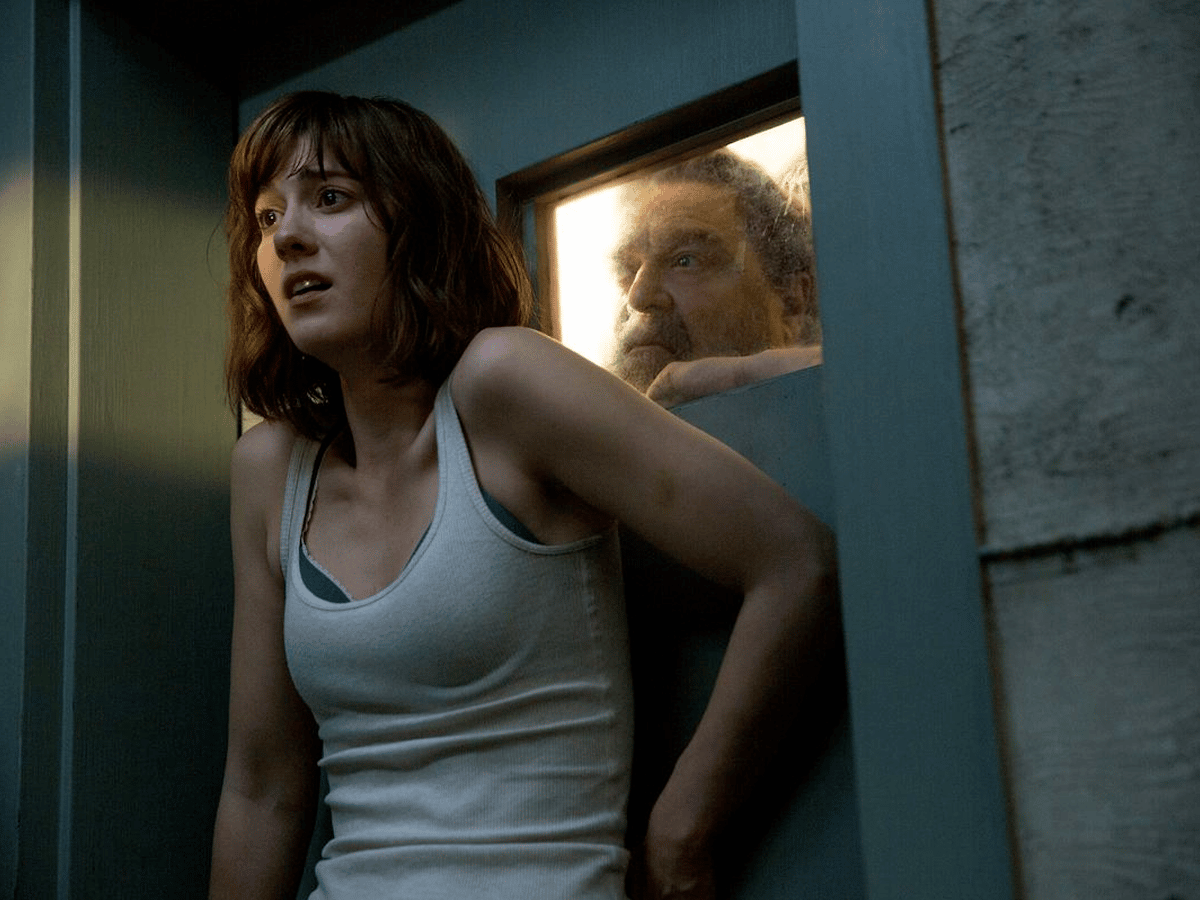 25. 10 Cloverfield Lane
A marvel of modern horror, 10 Cloverfield Lane is a captivating and tense film that will make you squirm with anxiety. The flick follows Michelle, who after an accident, finds herself locked in a bunker with Howard, a stranger who informs her that she is safe with him. Over the course of the next few hours, Howard reveals that the world outside is uninhabitable, but Michelle isn't so sure. Uncertain if she is simply being held captive by a deranged lunatic or protected by a good samaritan, Michelle's inner battle quickly rises to the surface.
One thing to note about 10 Cloverfield Lane is that while it is a horror, it doesn't follow the general conventions of a scary film. The scenes are more tense than jumpy and the acting here, particularly from John Goodman, who plays Howard, is absolutely enthralling. If you are looking for a mind-bending film that will leave you guessing, 10 Cloverfield Lane is the perfect example of dystopian horror done right.
Release date: 10 March 2016 (Australia)
Director: Dan Trachtenberg
Sequel: The Cloverfield Paradox
Cinematography: Jeff Cutter
Box office: USD$110.2 million
Distributed by: Paramount Pictures
How Man of Many chose the best movies on Stan
You might be wondering who we are to tell you what're the best movies on Stan. True, we're not exactly in the Hollywood biz with Oscar-worthy acting skills, but what we do have is some damn good research skills. We've put these skills to good use and made this best movies on Stan list from IMDB and Rotten Tomatoes Reviews, Stan ratings and general popularity on Stan movies in Australia.
Thing to consider for Stan movies
Content Quality – Stan is not as big as Netflix, so it has a much smaller content base to pull from. Not to say there aren't good movies on Stan, but its content pool is more limited.
Exclusives – The streaming service does get some exclusive movies and TV shows, so it might be worth signing up if there's a specific title you want to watch.
Subscription Model – A monthly Stan membership starts at AUD$10 per month for its Basic model, followed by Standard for AUD$16 per month, and Premium for AUD$21 per month. You can also add a Stan Sport package for an extra AUD$10 per month.
Free Trial – Stan offers a free trial when you sign up. You get 30 days (one month) free of charge and can cancel anytime before you're charged.
Alternatives to these Stan movies
If you don't have Stan and want to know what's hot on Netflix, why not check out our articles on some of the other great options you'll find on Netflix?
General FAQs
What are the best movies to watch on Stan Australia right now?
What's good to watch on Stan at the moment? Umm, so much! Some of the best Stan movies not included in this list include A Sunburnt Christmas, Babel, Blood Diamond, Casino Royal, Death At A Funeral and more.
Which is best: Stan or Netflix?
Both Netflix and Stan are great streaming services and plenty of Australians will have subscriptions to both. But if you had to choose just one…. Stan has more Aussie series, and shows fast-tracked from the US. Whereas Netflix has a bigger and better collection of movies and more original productions. So, go with whichever option sounds more exciting to you!
---
Featured Video from Man of Many