Lionel Messi's New Contract is Not as Big as You'd Think
The contention is over. After months of speculation, football star Lionel Messi has agreed to a massive new five-year deal with Barcelona. It puts an end to the longstanding rumours surrounding his free agency, which began on July 1. Messi sparked a major row in August last year when he officially informed the club of his wish to activate a clause in his contract which would have seen him leave for free. Since then, the Argentinian icon had been linked with clubs across the globe ranging from Manchester United to Paris Saint-Germain, either of which would have sent shockwaves through the football world. Now, we have confirmation Messi is staying put.
You'll also like:
What the Damning Hamilton Commission Report Means for the Future of F1
Ridiculous Hole-in-One Scores Golfer 204 Bottles of Single Malt Scotch Whisky
Doctor Explains Conor McGregor's Gruesome Leg Injury at UFC 264
One major reason for Messi's return lies in La Liga president Javier Tebas and then-Barcelona president Josep Maria Bartomeu's previous block the transfer clause, which revealed any suitor would have to pay his €700m release clause in full. It matters less now, with reports confirming the six-time Ballon d'Or winner will be staying at Barcelona until 2026, an announcement that has delighted fans and reignited a fresh focus on Spanish football. But while the five-year deal is big, it does come with a  caveat.
Messi has reportedly taken a 50 per cent pay cut in order to stay at Barcelona, slashing his wages by around £250,000 per week. It will be a far stretch from his previous deal, which was worth in excess of £425million over four years. Apparently, Messi, who has played 778 games and scored 672 goals for Barcelona since 2000, is aware of his boyhood club's financial issues, which currently represent around £1 billion in debts. Spanish football expert Euan McTear explained this is likely a major reason behind the lengthy contract extension, which will see Messi stay at Barcelona until he is 39.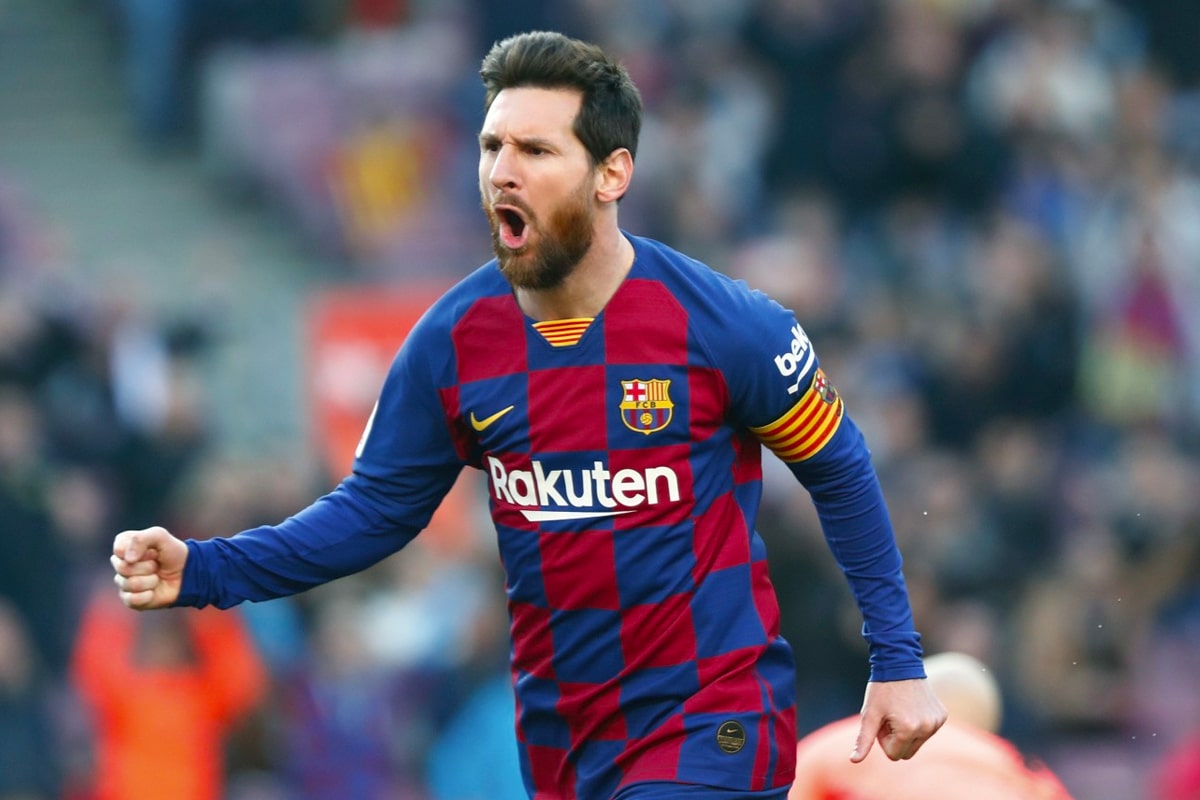 "The reason it's a five-year deal is that it is likely that Messi will play the next two years but it's a longer deal so that he stays linked to the club as an ambassador. But the talk is he might go to MLS after two years while still being paid by the club," McTear told Sky Sports News. "It's a way for Barcelona to spread out the payment over five years. That's part of the reason he's been able to take such a massive cut of around 50 per cent."
Further to that, Barcelona is reportedly working on a swap deal with Saul Niguez at Atletico Madrid and Antoine Griezmann. This would partly free up Griezmann's high wages to then pay Messi, but it's all speculation right now. The key takeaway is that the world's best player isn't going anywhere, and despite rumours of unrest, Barcelona have snagged him for a bargain. A fitting end to a bizarre series of events.
You'll also like:
What the Damning Hamilton Commission Report Means for the Future of F1
Ridiculous Hole-in-One Scores Golfer 204 Bottles of Single Malt Scotch Whisky
Doctor Explains Conor McGregor's Gruesome Leg Injury at UFC 264