Sending you to other blogs, again? You must think we're mad. Well, we are. Mad about style. Mad about gear. And today we're mad about watches.
A good watch isn't just an extension of style; it's an extension of you. So it pays to know what your watch says about you, right? That's why we've decided to share with you a list of the 21 best watch blogs to fill your boots with no-bullshit timepiece news and information. Sound good?
Before we even delve into the list, a great app (for iPhone, Android and now a site) for you to keep up on all the latest Horology based news and information is Watchville. It's something we can't recommend enough, but we've also included a few extra Australian gems down below not included in the app. That being said, let's get stuck into the blogs, shall we?
---
You'll also like:
50 Best Watches Under $500
100 Best Watches Under $1,000
40 Best Minimalist Watches for Men
---
Haulogerie
So we're a little biased with this watch blog if we're honest, given it's written by our resident watch expert and author of Man of Many's The Wind Up, our Watch News column. But that's not to take away from Dimitri and Haulogerie's unique perspective on the world of Haute Horologie. It's a representation of his passion for all things watches and covers everything from new product releases, the latest events and even intricacies in the micro world of mechanics from time to time (excuse the pun). You can also follow Haulogerie on Instagram where they've racked up an impressive 72k followers at the time of writing.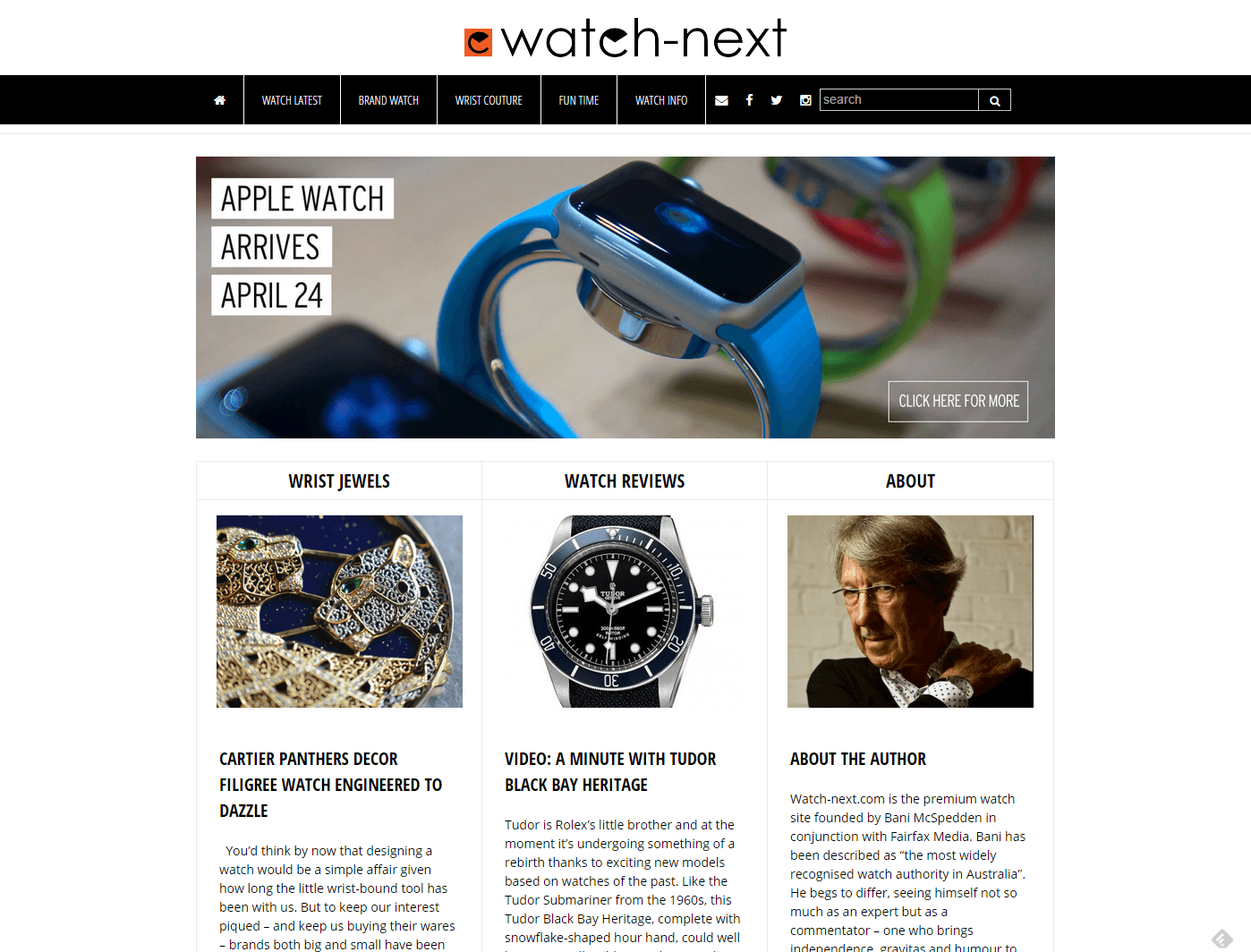 Watch-Next
Spurned out of the media behemoth Fairfax, Watch-Next was founded by Bani McSpedden who is renowned as "the most widely recognised watch authority in Australia." He is currently Watch Editor of The Australian Financial Review, Timepiece Editor of World Magazine New Zealand, and watch correspondent for Qantas 'Australian Way' magazine and Cathay Pacific in-flight magazines. To be frank, the blog design leaves a lot to be desired but the actual writing and content is golden.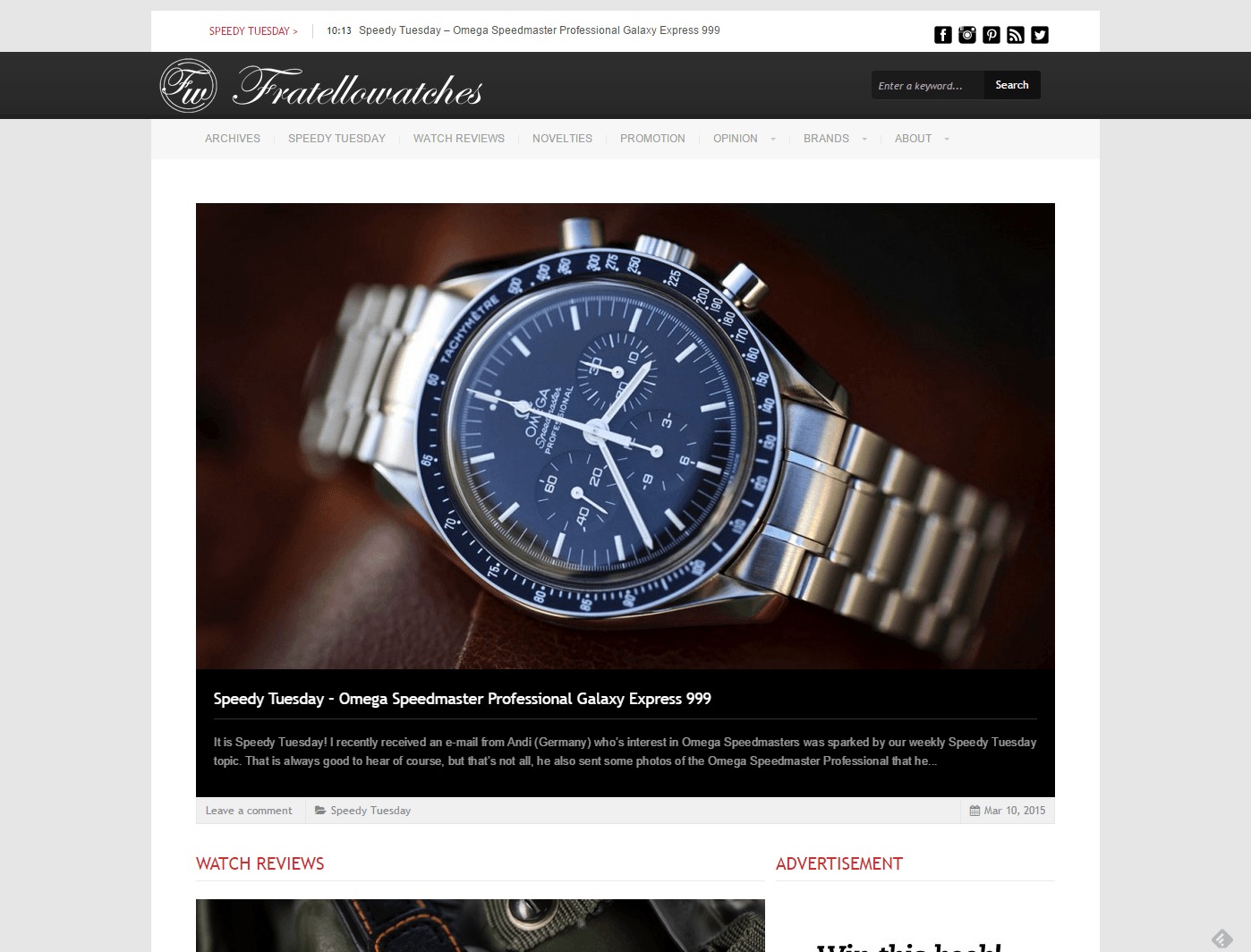 Fratello Watches
Fratello Watches don't just write about watches because it's a hobby. They write about watches because it's in their blood. Robert-Jan and his team provide opinionated pieces with a firm grounding the real world. They might want to buy a Breguet Tradition by the end of the article, but they won't kid you that you could afford it.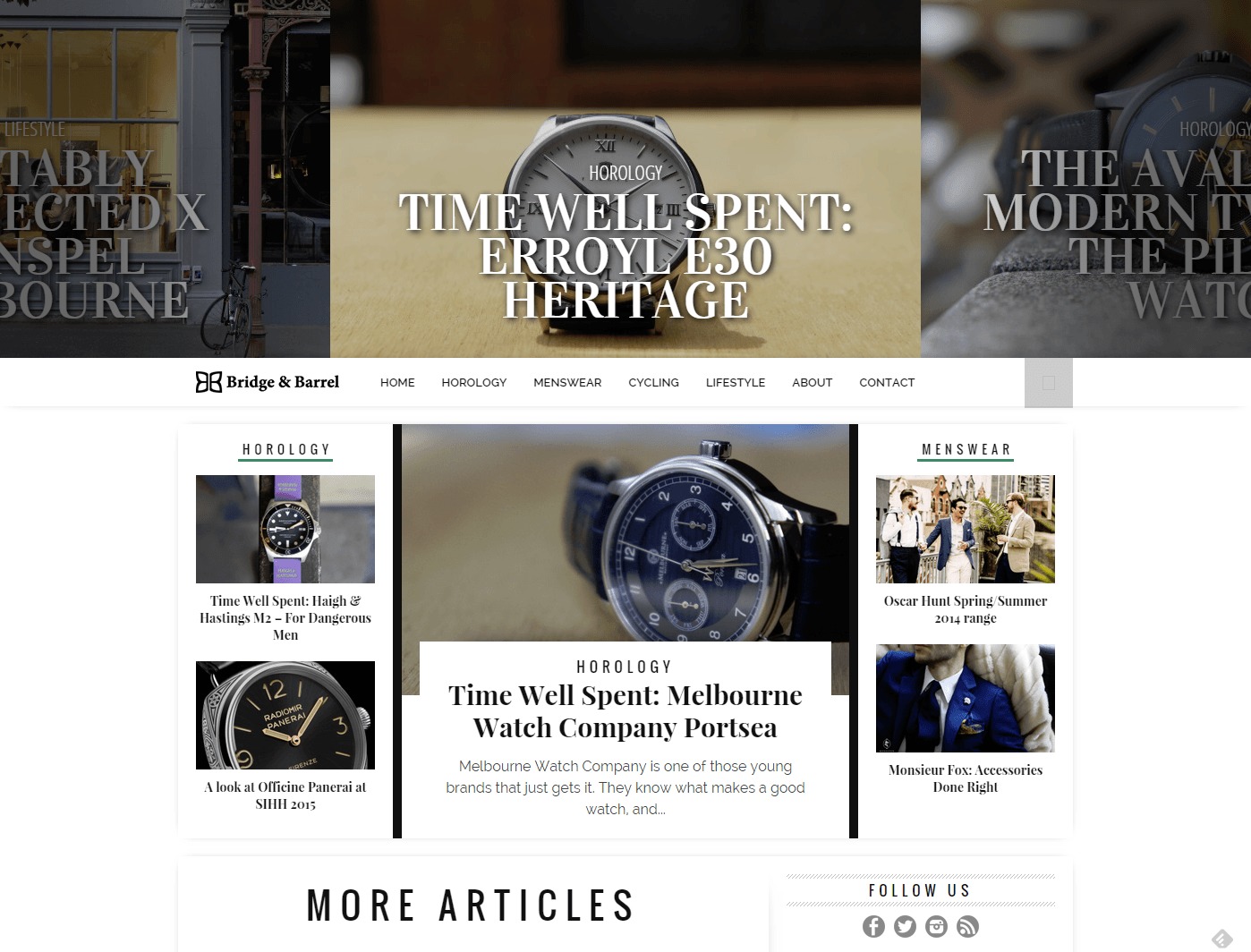 Bridge & Barrel
Hailing from Melbourne, Australia, Sid of Bridge & Barrel covers all things horology but also manages to mix in a touch of style and a few other interests common to the modern man. He is right in saying that the style and watches tend to go hand in hand. We love the neighbourhood feel of his writing covering local events out of the great city of Melbourne.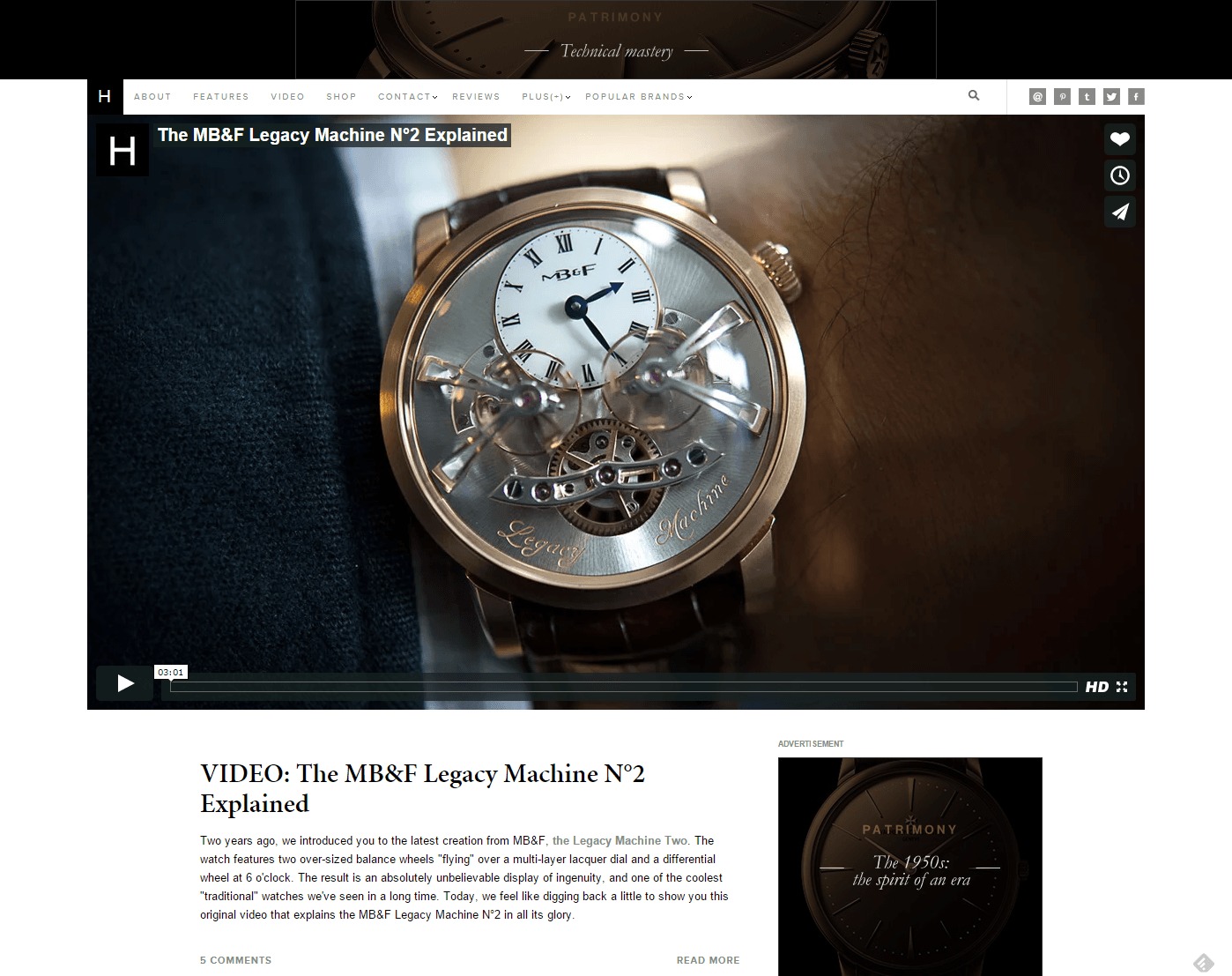 HODINKEE
The HODINKEE writers go beyond the watch. Although the inner-workings of a watch are important – and they know them in and out – the real feel you get is about the story of the watch. With a target audience of 35-year-olds on $250,000 a year, they know they can afford their watches. Instead, they aim to put them to the test and see how a watch applies to life. And, well, occasionally crush them with supercars too.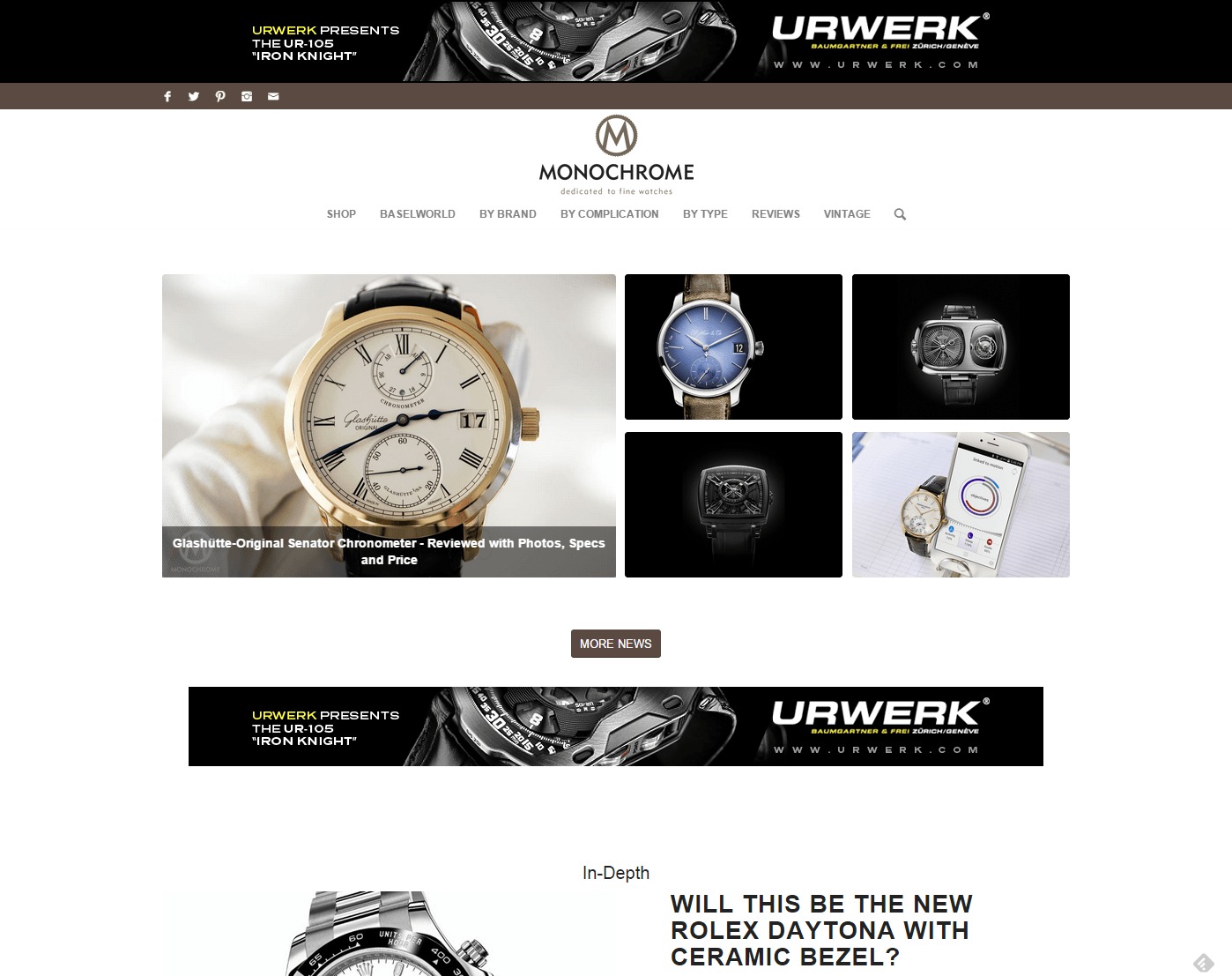 Monochrome
When it comes to fine watches, you expect a little bit of snobbery. That look down their nose whilst you try to understand just what the hell a constant force mechanism is. Not with Monochrome. They combine the luxury feel of fine watches with a simple to understand, made-to-stick, principles.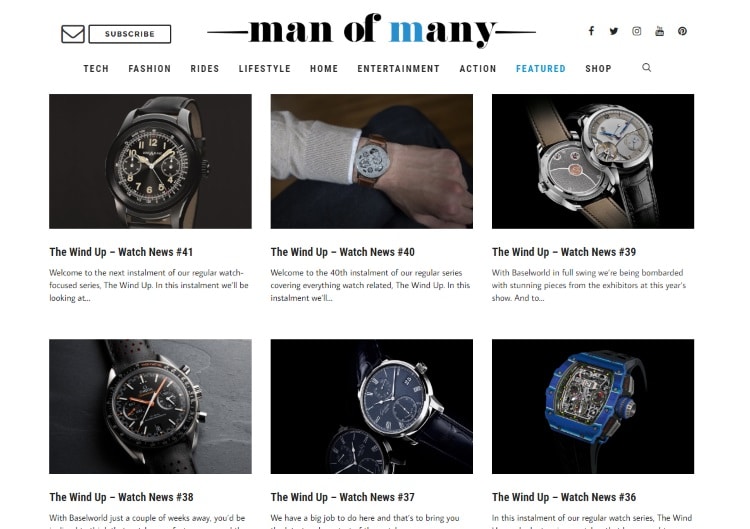 Man of Many – The Wind Up
While Man of Many is not solely dedicated to watches, it makes up a big part of our content. Whether it's a statement piece, a sentimental item, a lifetime of savings, or thing of beauty on your wrist, we love celebrating watches. In our Wind Up series, we cover the latest watch news from around the globe to keep you in the know with all things horology.
Perpetuelle
Kyle Stults's Perpetuelle may be a site about the finer watches in life. But, you wouldn't know it to read it. He puts aside all of the pretention and talks as if you're two good friends having a beer, discussing what's on his wrist. If you want to cut the shit and enjoy your read about good watches, this is the place to go.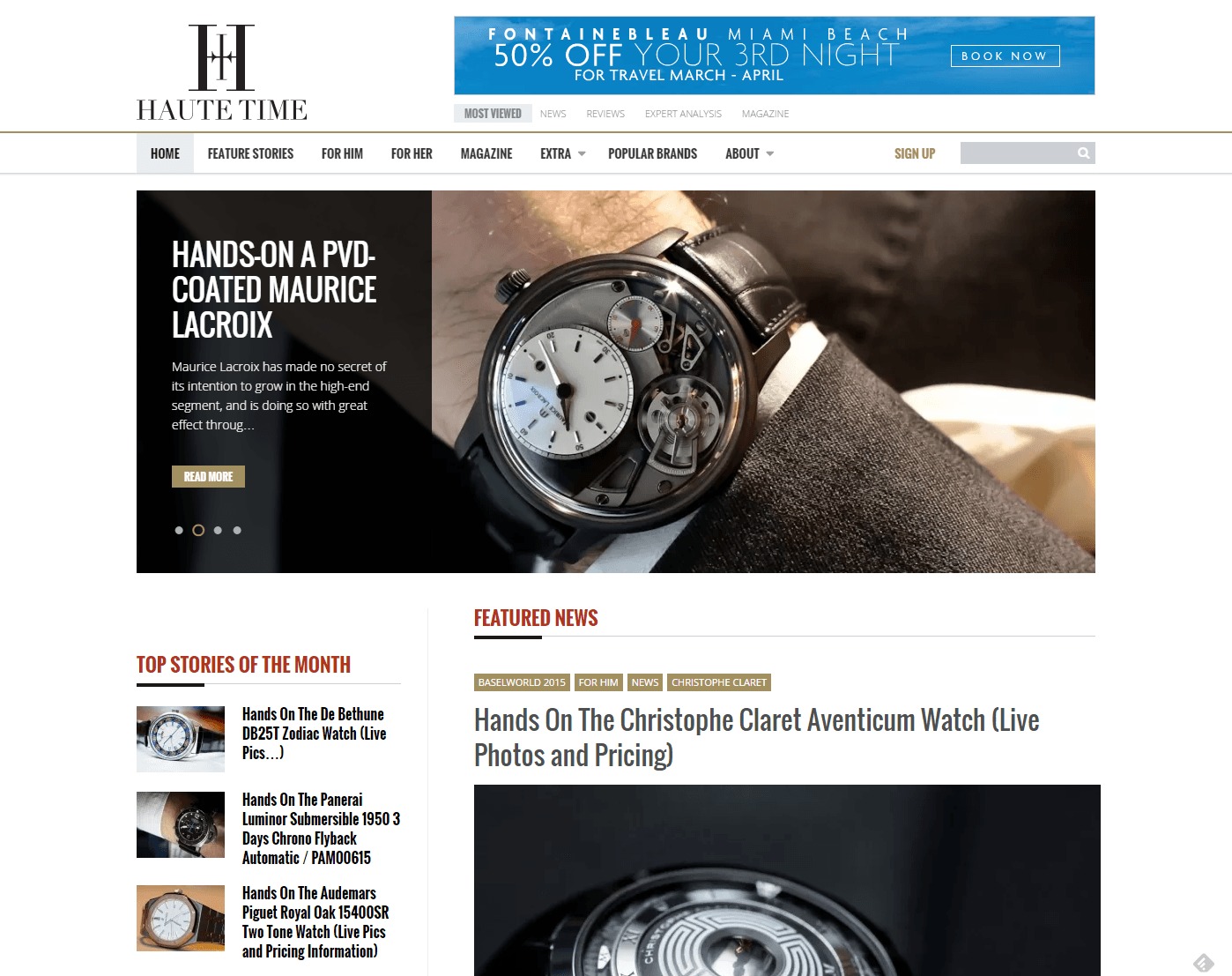 Haute Time
Have over $10,000 to spend on a watch? Or, just want to tease yourself with expensive watches? This site is perfect for you. It's a world away from our 50 under $500 article, anyway. Haute doesn't just see a luxury timepiece, they see a work of art. For those reviews that will make you salivate, this is worth a read.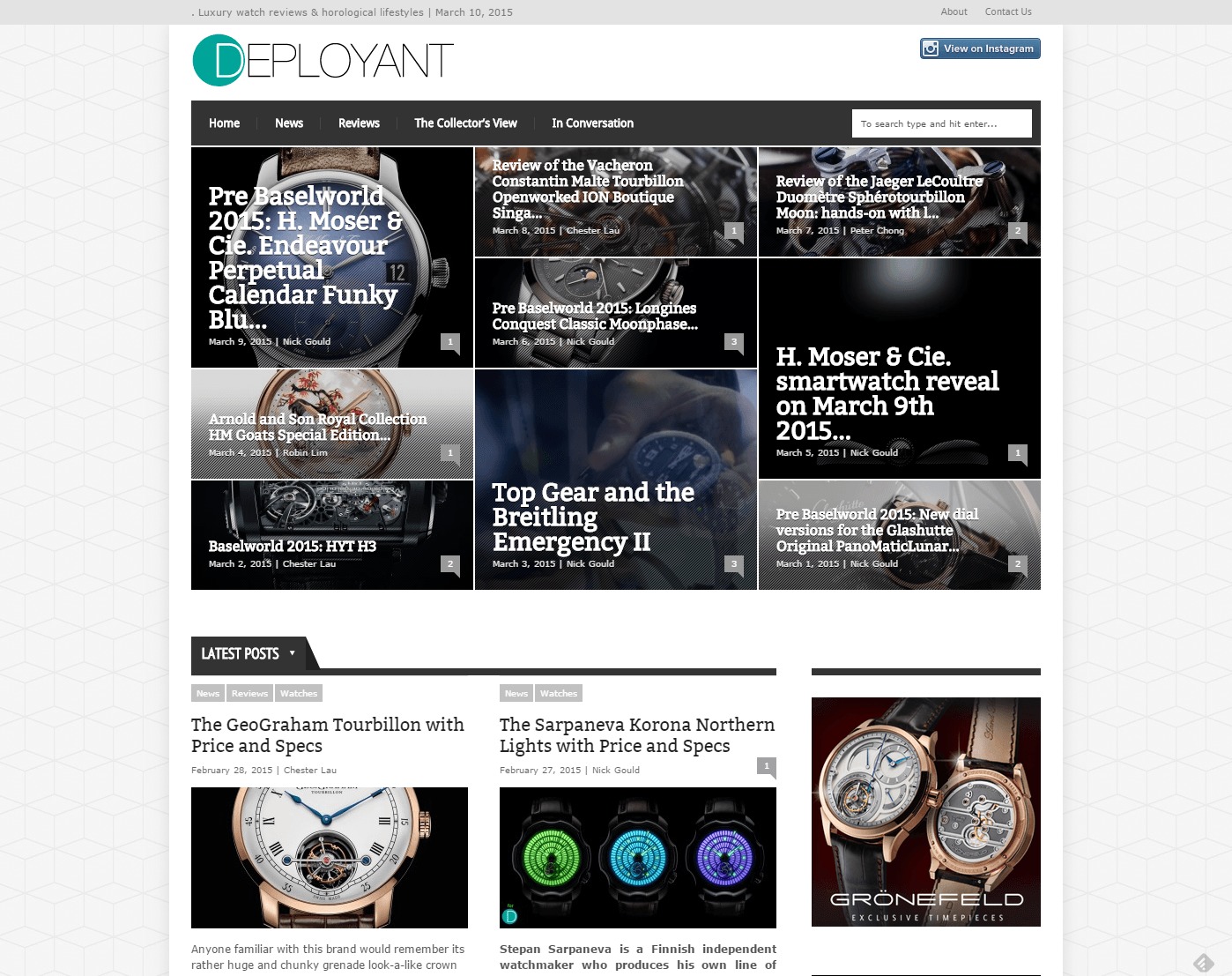 Deployant
Deployant appeals to the collector in you. They aren't about having the best journalist writing about the best watch. Instead, they're about letting you, as the collector, have your voice heard. By the collector, for the collector. Simple.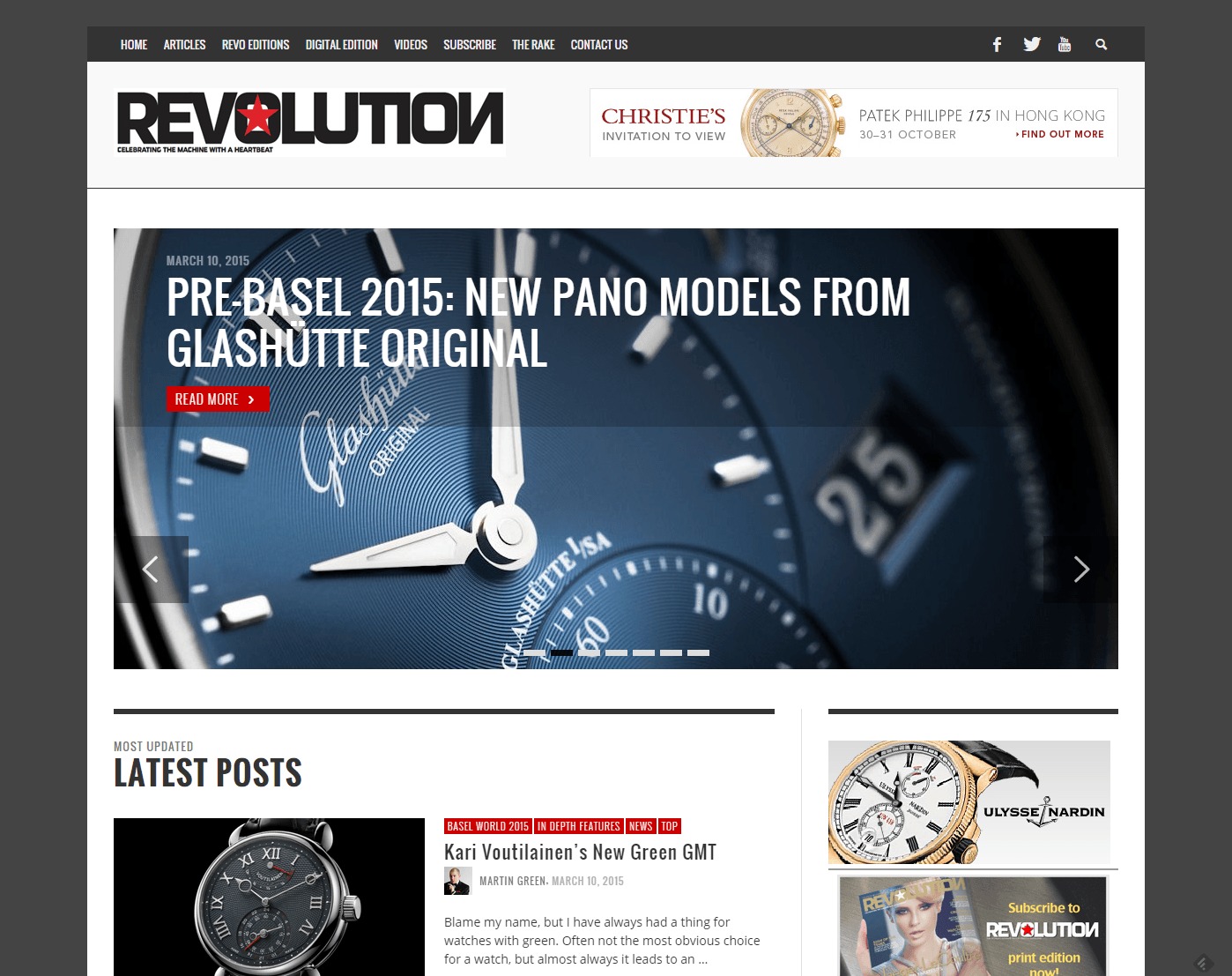 Revolution
A complete celebration of watches. That's the only way to describe Revolution; and that, I guess, is why it's in their strapline. Their journalists not only discuss the watch itself but the history of the brand and what makes a watch good or bad. They pull no punches. But honesty is the best policy when it comes to reviewing finery.

aBlogtoWatch
The most read watch blog in the world. aBlogtoWatch has something for everybody: seasoned aficionado, casual fan or first-time watch buyer. No matter where you sit on the spectrum, you'll always come away knowing more about your watch than you thought you ever could.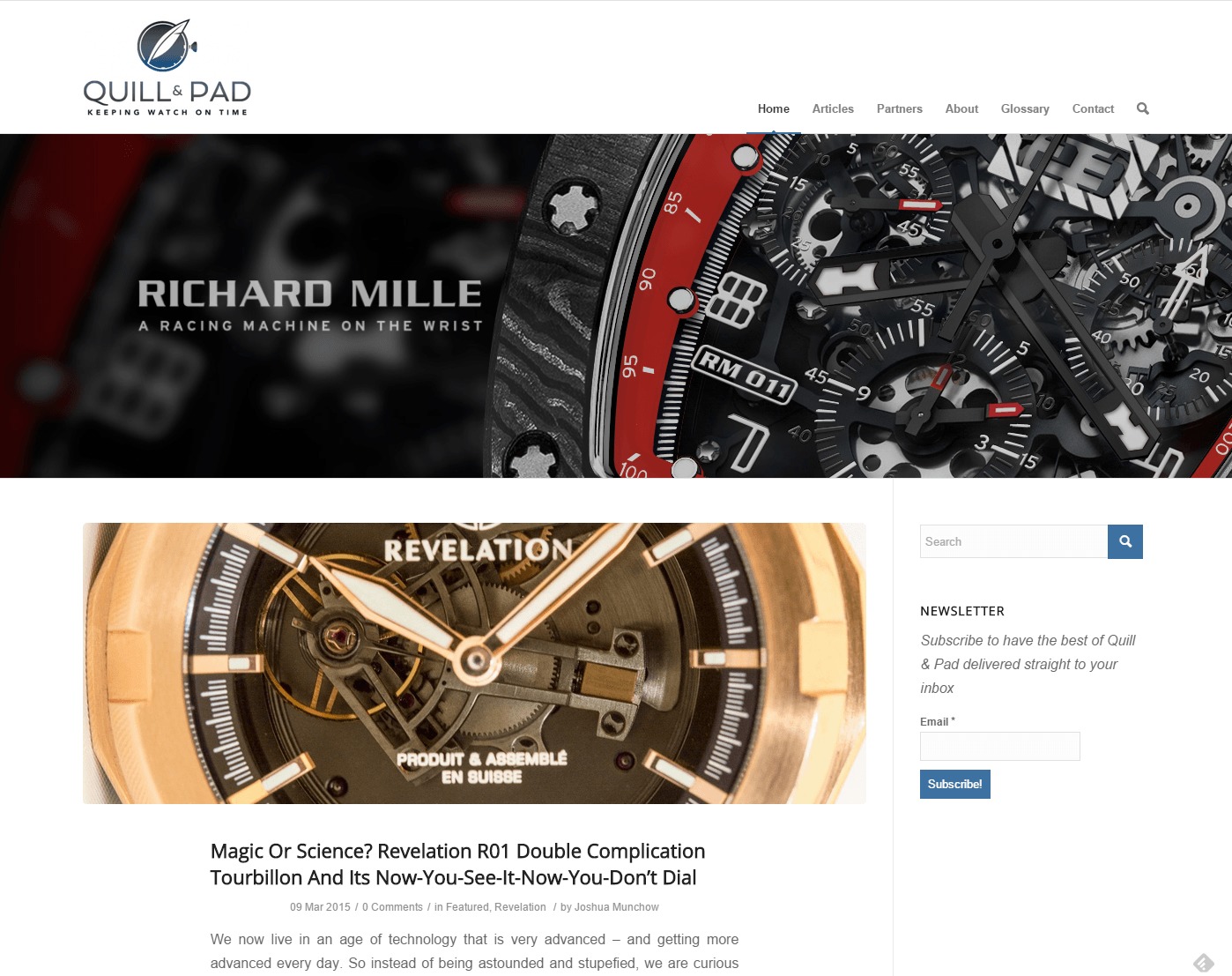 Quill And Pad
Quill and Pad do not sound like a name with anything to do with watches. Yet, it's a blog that cares about nothing more. All of the contributors to Quill and Pad have professional experience in the industry and write from a purist point of view. They cover the latest trends, common questions and newest watches in an easy to access style.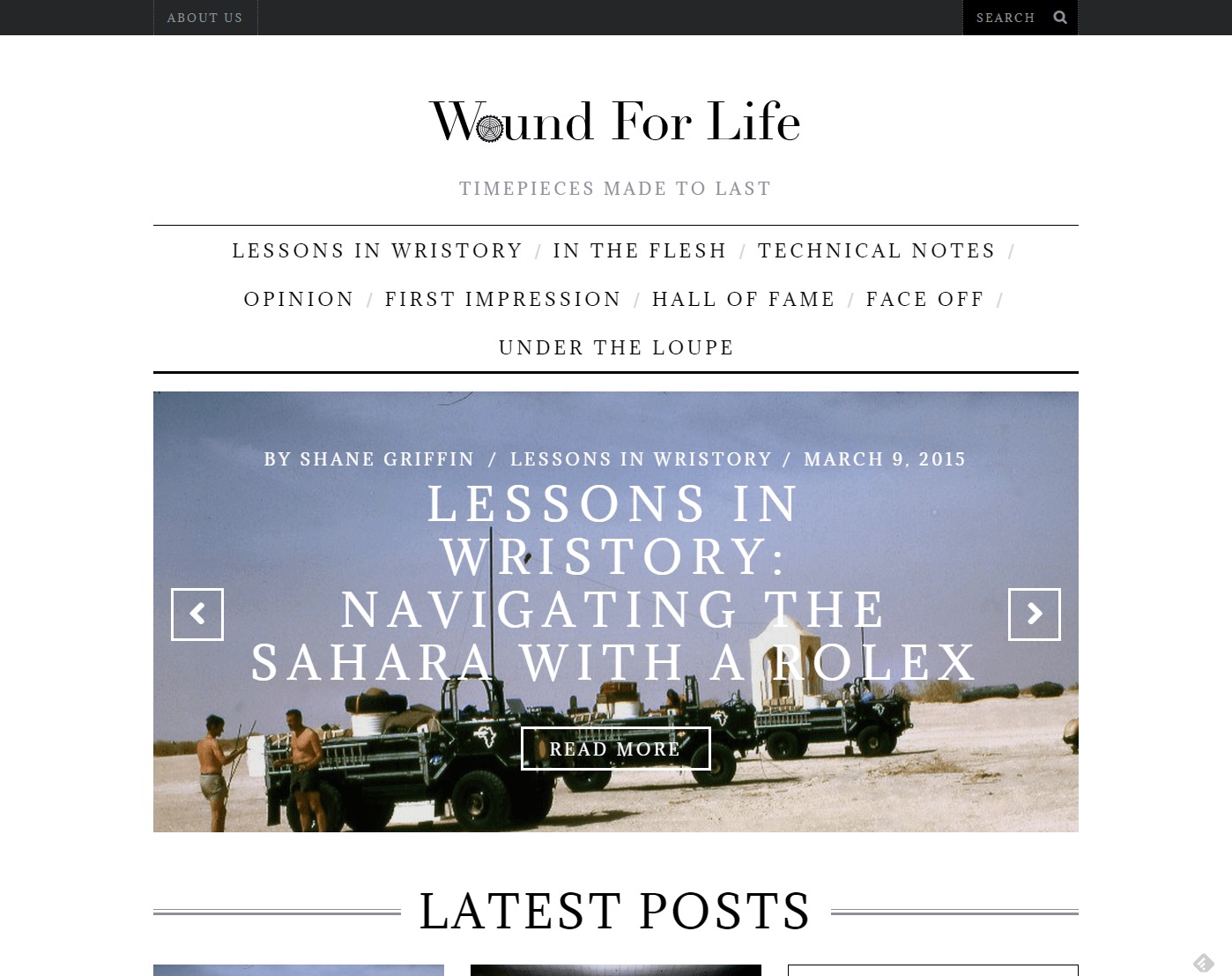 Wound For Life
Wound For Life definitely, have a passion for watches. But, it's not the watches that will keep you here. It's the boundless emotion and tales of adventure in their 'Lessons In Wristory' section that will keep you coming back for more. They show that the watch isn't just cogs and springs, but a part of life.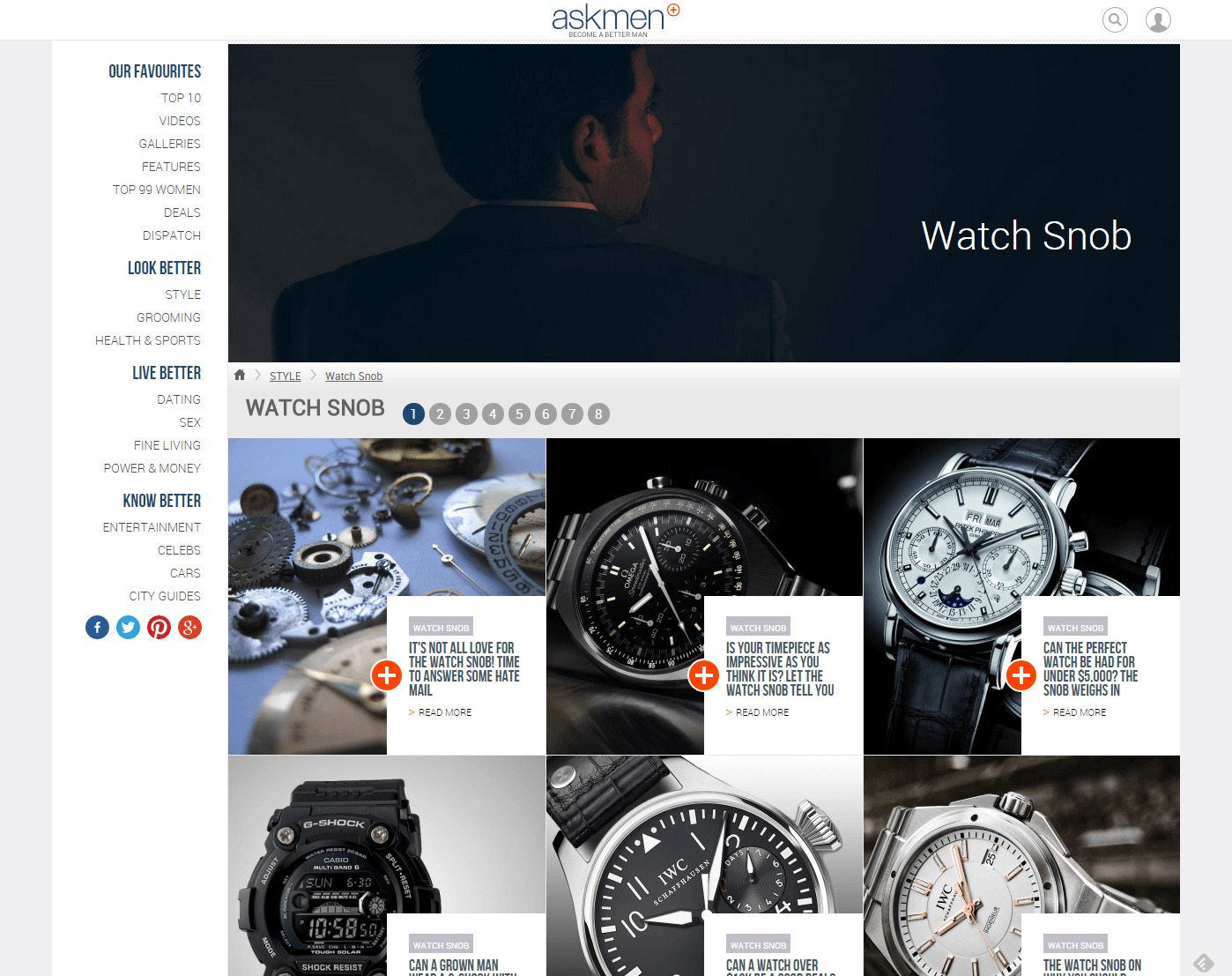 The Watch Snob
Who is The Watch Snob? He's your agony aunt for all things horology. People write in with questions. And The Watch Snob answers in truly hilarious style. Even if you're not that into Watches, it makes for one hell of a funny read. Think of him a little like Louis CK – incredibly funny content, that leaves you wiser at the end of it.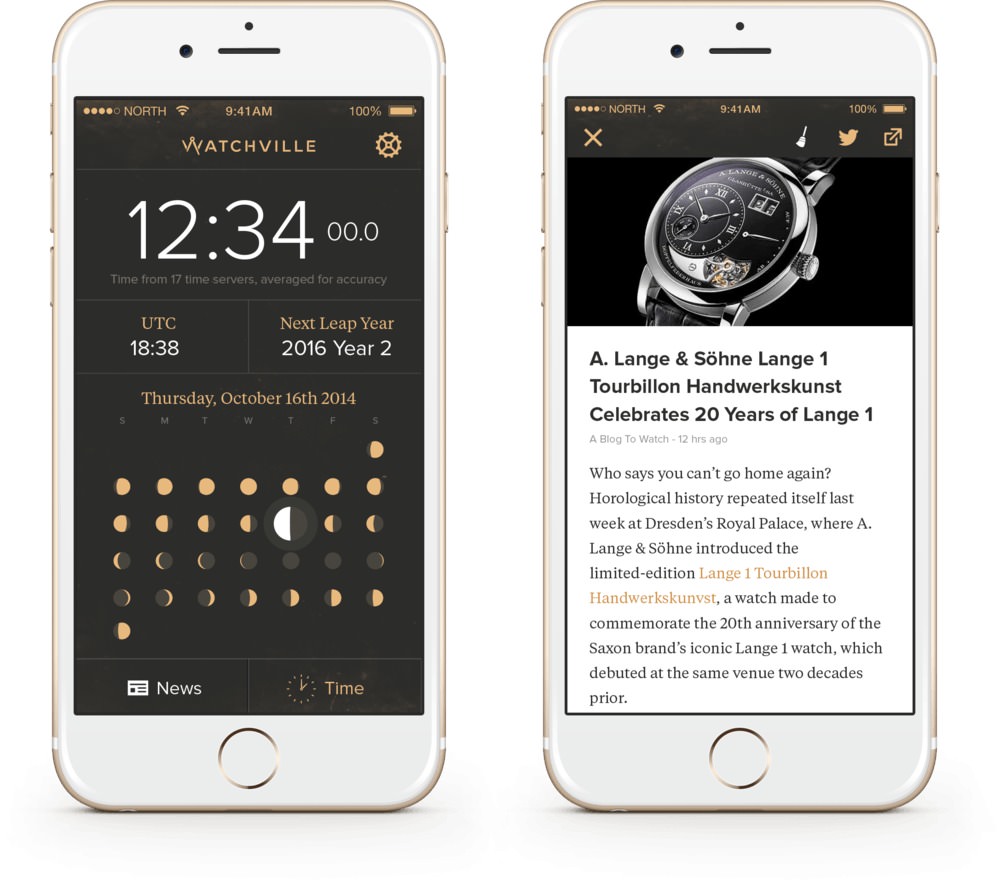 Watchville
At the start of the Article, I spoke about Watchville. Founded by Kevin Rose out of his new venture, North Technologies, it is not only a great app for iPhone and Android, but he's also just launched a wonderful online resource too. You can find the latest in horology news and reviews, as well as the most popular articles around the internet from many of the blogs we've mentioned above, all in the one simple place. It's your one-stop shop for anything you need to know about Watches.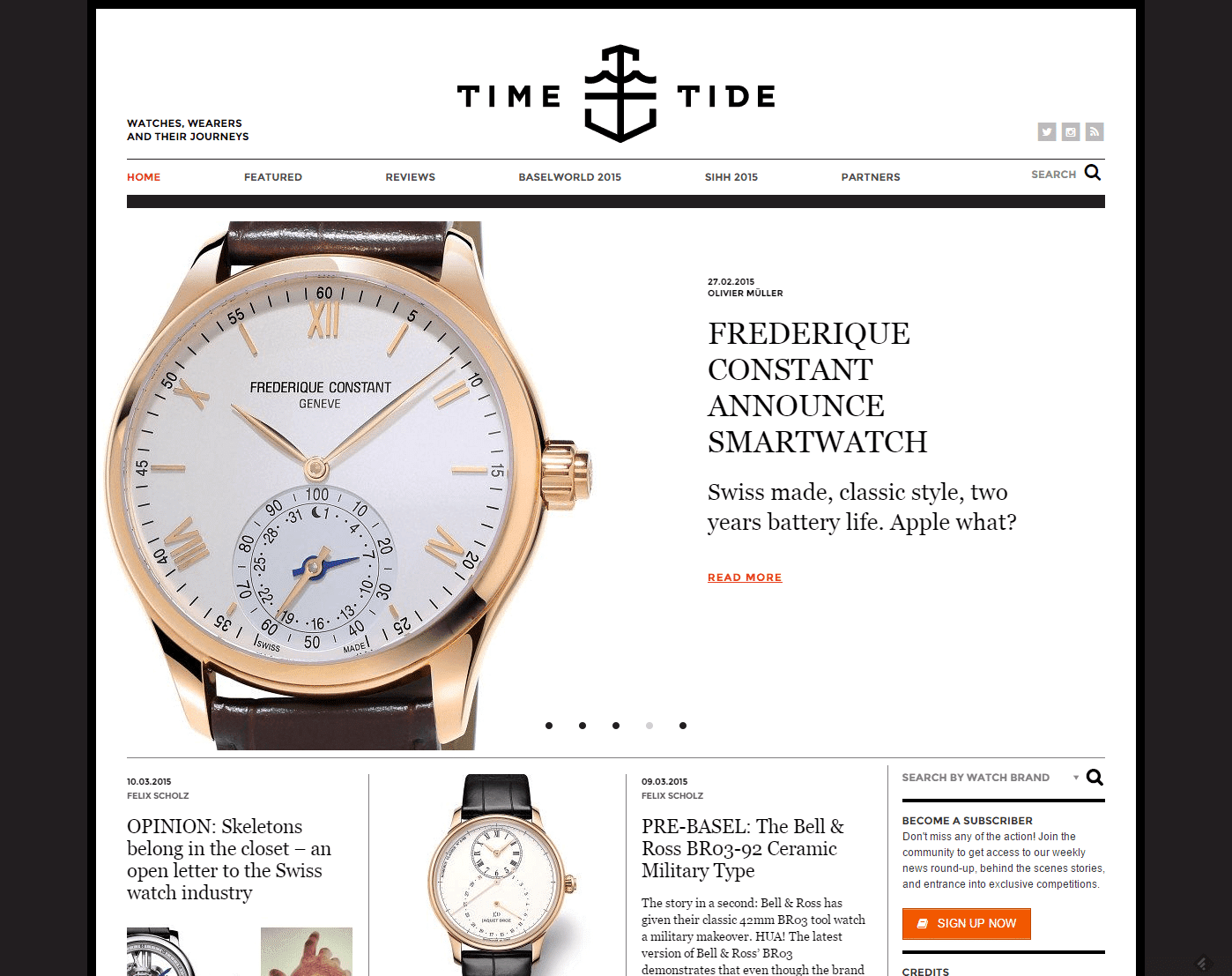 Time+Tide
A relatively young and new player to the game, Time+Tide was launched in 2014 out of Melbourne Australia as a watch media platform that spans online, social and print. It aims "to use storytelling as the new lingua franca to connect the magic and romance of mechanical timepieces with new and existing audiences." In fewer words, we love what they are spitting out. The Editor Felix Scholz is also a regular contributor to HODINKEE.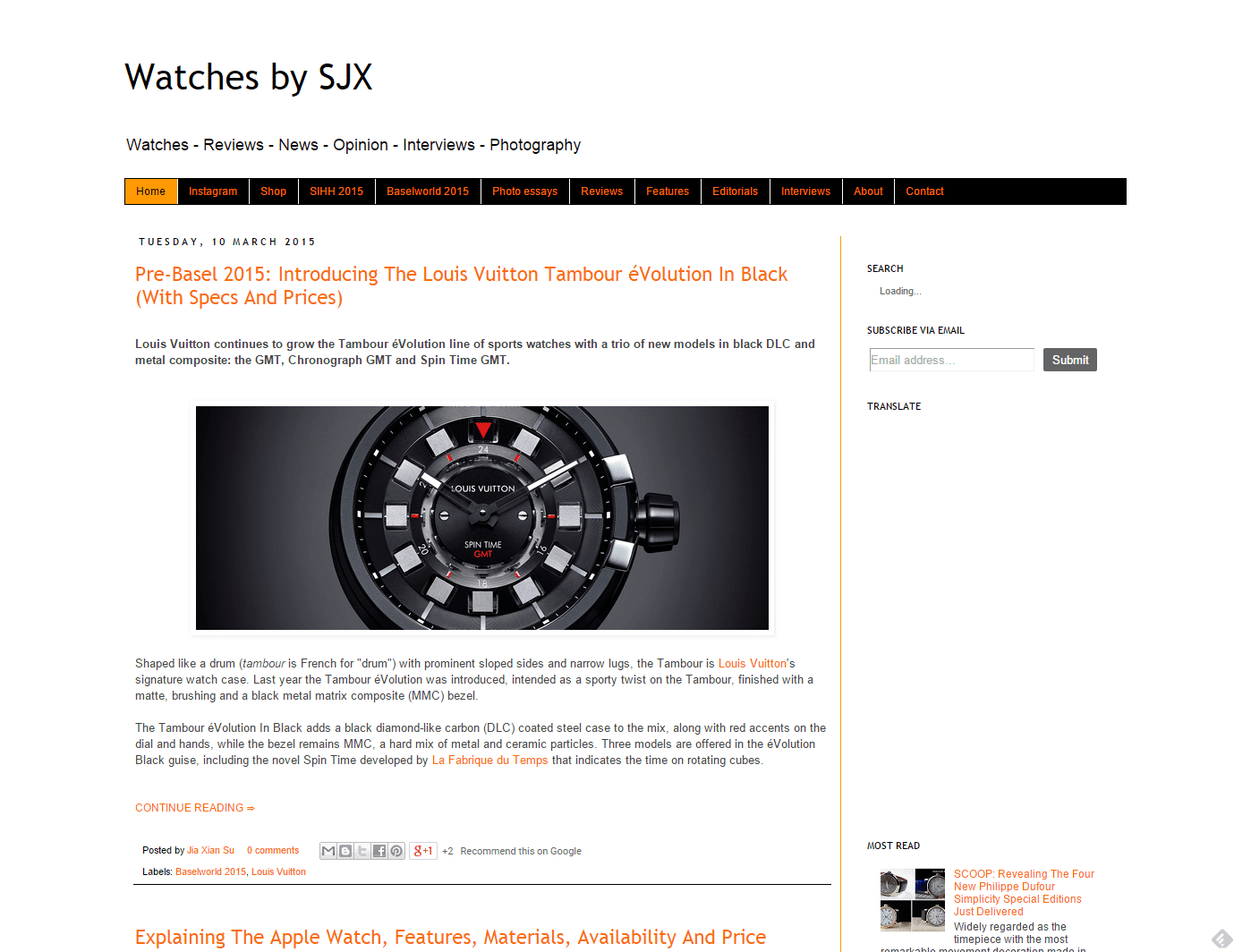 Watches By SJX
Su Jia Xian (also known as SJX) knows his shit about watches. This site is run solely by him and is based out of Singapore. Unlike some Asian horology sites, there is no language barrier here. Just clear facts, well presented with his passion shining through. For those of you at the top end of the horology spectrum, this blog is worth adding to your feed.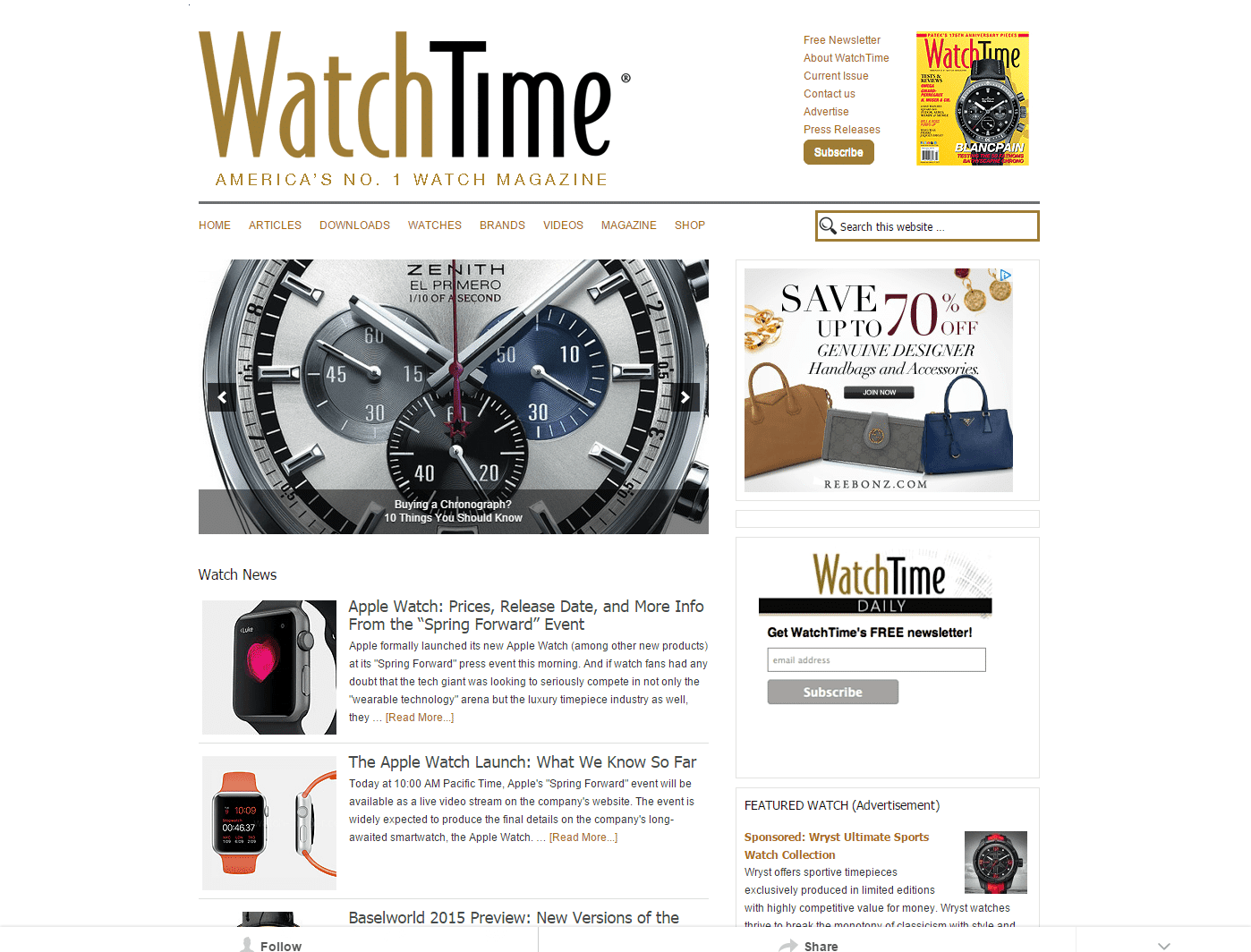 WatchTime
Becoming America's number one watch blog is no small feat. But WatchTime definitely has the content to keep it at the top of the list. There's no beating around the bush here. All watch content, all the time. And if you like what you read online, you can always subscribe to the print magazine too.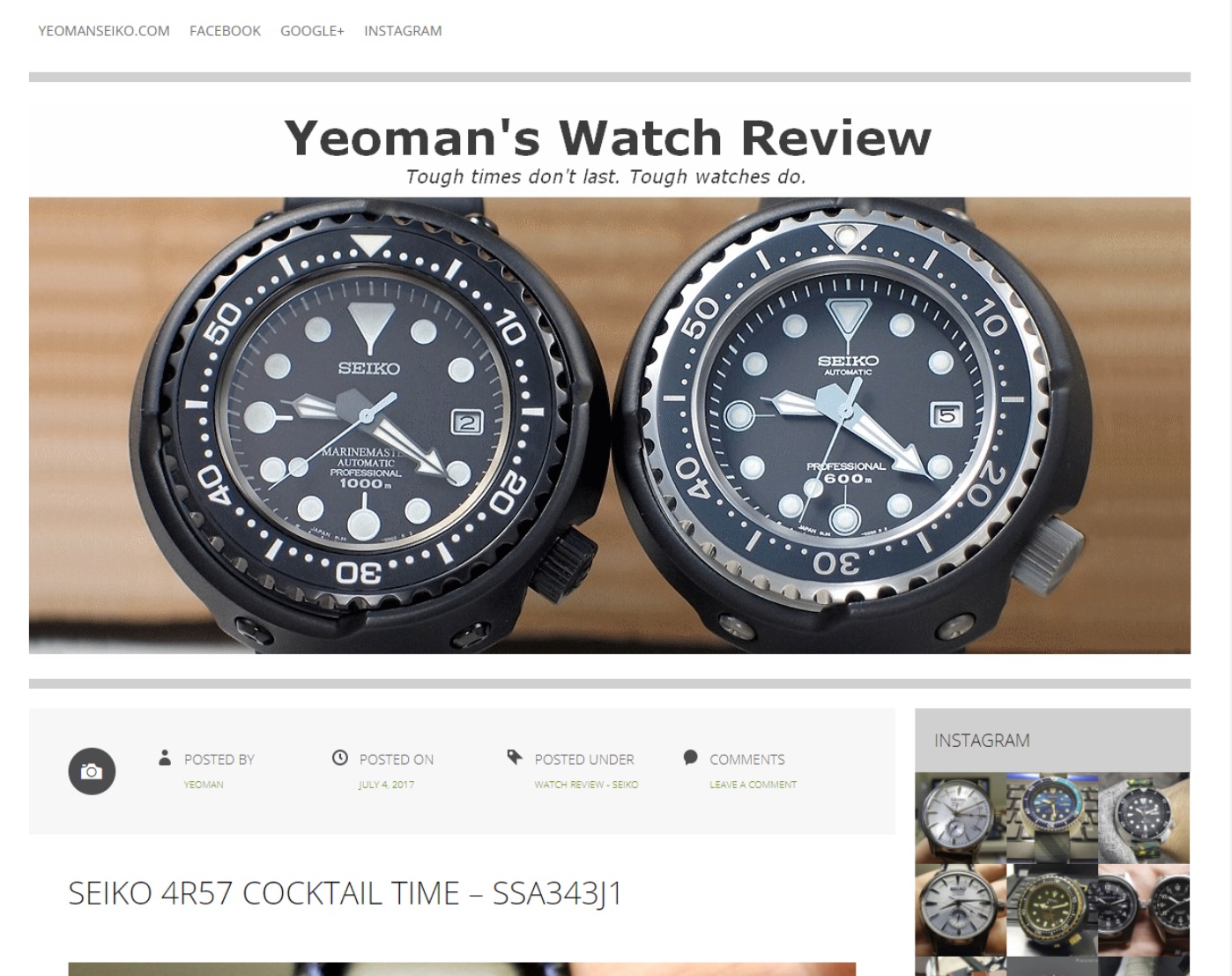 Yeoman's Watch Review
Devoted to Japanese watches, predominantly Seiko, Yeoman's Watch Review features tough watches that were made to last. With consistently good up-close snapshots of the timepieces and impressive info on some rare and interesting pieces, this is the one to check out if you love the way Japanese watches are built to cop a flogging.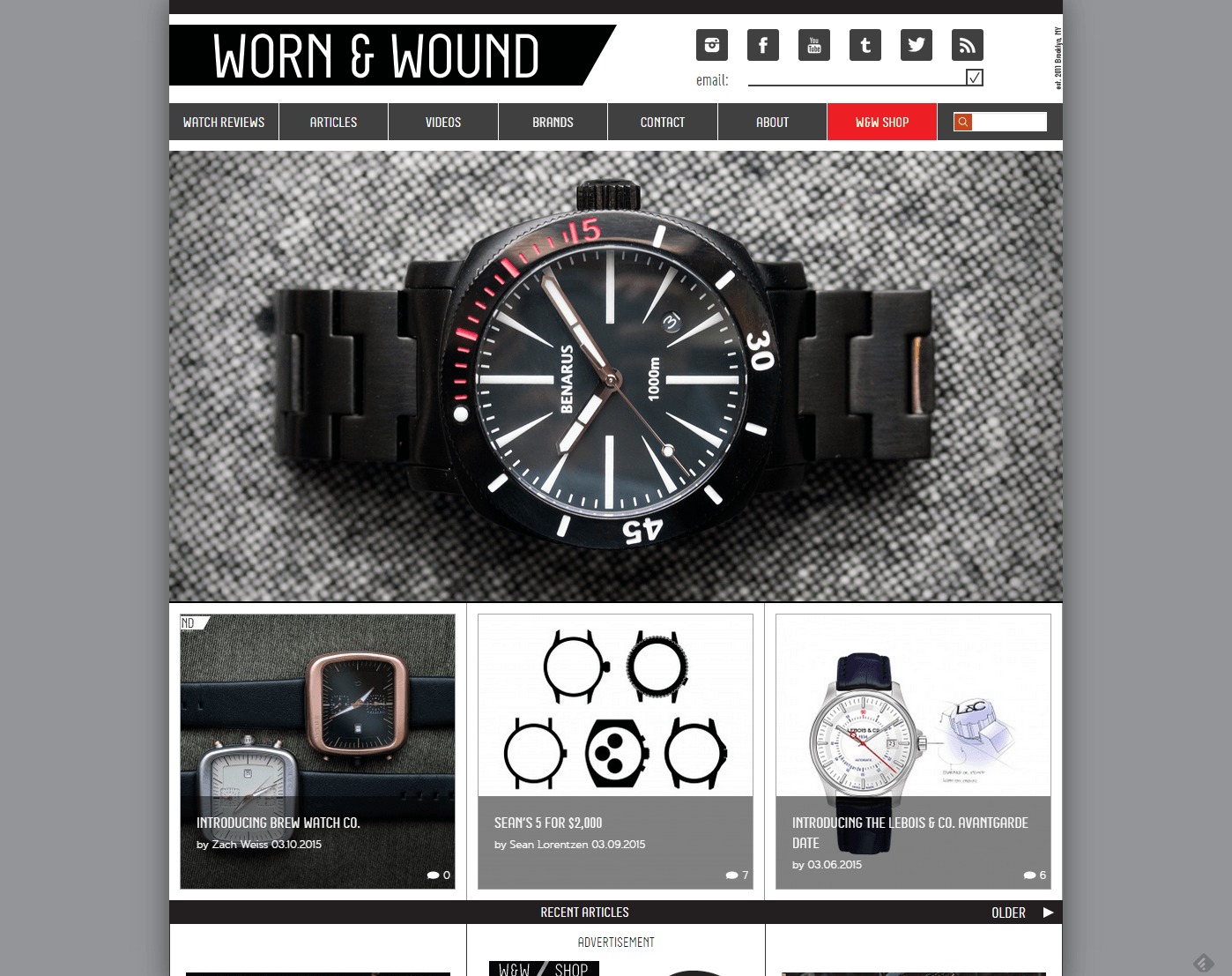 Worn & Wound
This is, by far, the most beautiful site on the list. Worn and Wound combine beautiful original photography, an easy to read tone and depth of watch knowledge to create a site you can't help but enjoy. From the affordable to the extravagant. The collector to the newbie; and anyone in between. There is something you can most definitely enjoy.
If you're looking for some other great blogs to follow you might also want to check out these 11 Best Men's Gear Blogs and make sure to stay subscribed to Man of Many for more of the latest products and gear and watch news.

---
You'll also like:
50 Best Watches Under $500
100 Best Watches Under $1,000
40 Best Minimalist Watches for Men
---