To put it plainly, Knitted ties are a thing of simple beauty. Despite this, it could also be seen as the middle child of the tie family. Bold. Rebellious. A maverick of sorts, the textured and loosely woven knitted tie commands attention when teamed with classic tailoring and is just the ticket when you want to transform a conventional shirt and jacket combo into something a little bit special.
The knitted tie's deceptive simplicity calls for confidence and a sure hand when combining it with the right shirt, so here are some tips for wearing one, so you can join the ranks of the rakish.
You'll also like:
A Guide To Men's Dress Codes
10 Men's Fashion Tips from Australia's Top Instagram Babes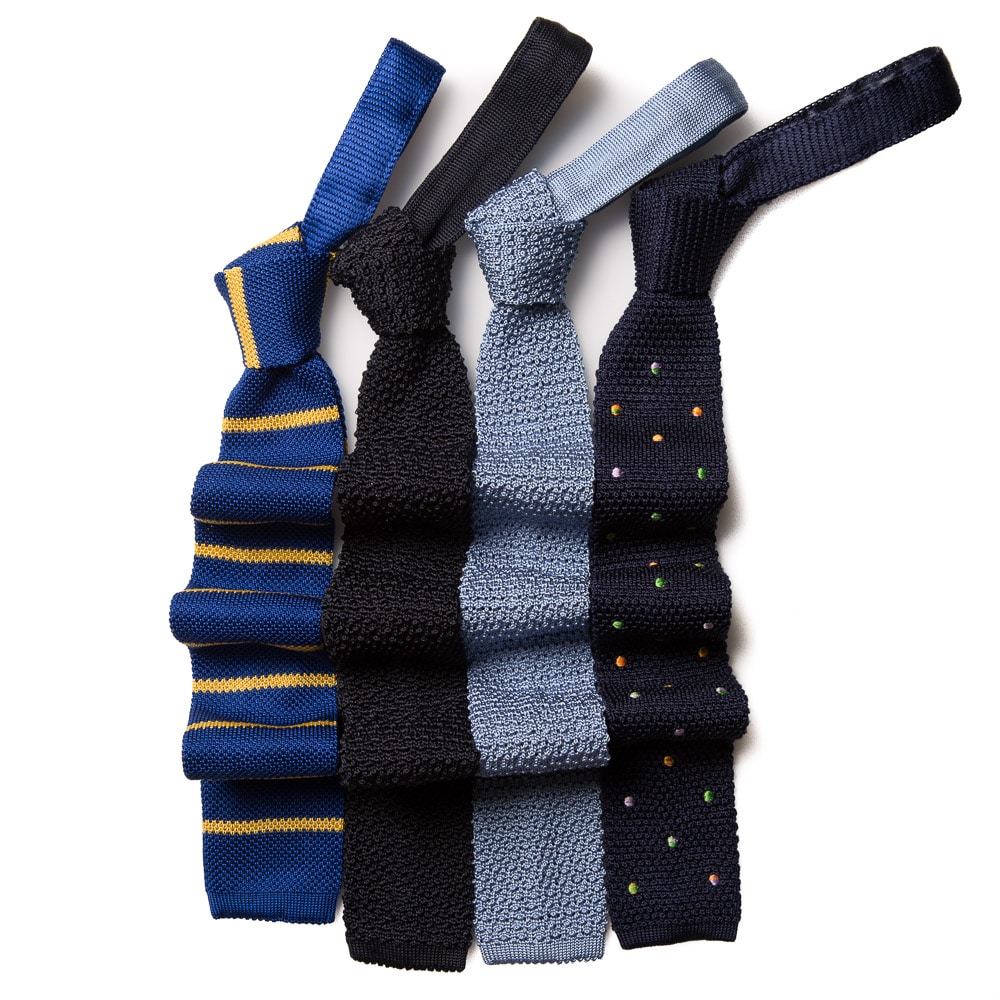 Double duty
The knitted tie is at the less formal end of the tie spectrum, so is ideal for toning down a crisp collar, dressing down a suit or alternatively, sharpening up a casual outfit. A knitted tie will certainly add a shot of rakishness to even the most pedestrian suit and adds just the right amount of stylish contrast to utilitarian jacket and jeans.
Knitted and kitted: luxury and panache
Although the knitted tie may never achieve the crisp formality of its more mainstream cousin, a knitted tie made from pure silk in a solid colour, adds a sophisticated flourish to a professional look and the perfect complement to contemporary tailoring. You needn't sacrifice formality when wearing a knitted tie, so don't hesitate to wear one to the office or for that important meeting; your attention to detail and self-assurance will be duly noted.
Knitted ties perfect…knot!
Forget about the Windsor or any of those more cumbersome tie knots. The textured surface of a knitted tie means that the perfect knot is the one your Dad taught you; the simple four-in-hand. A skinny knot works best and the asymmetry of the four-in-hand knot complements the less formal nature of a knitted tie.
The ideal travel companion
There's a French term "cri de la soie" which means the "cry of silk" and is often used to describe the crisp, crunchy sound that the knitted tie makes when squeezed in the hand. Try it and you'll find that the knitted tie fares rather well, without a hint of creasing or crushing like a standard silk tie. This feature, along with the fact that the knitted tie has a blunt end as opposed to a pointy one, makes it the perfect tie to accompany you on trips where you have to pack a suitcase. You'll never have to worry about hanging your ties and hoping they'll somehow unfurl themselves in time for that important meeting or event.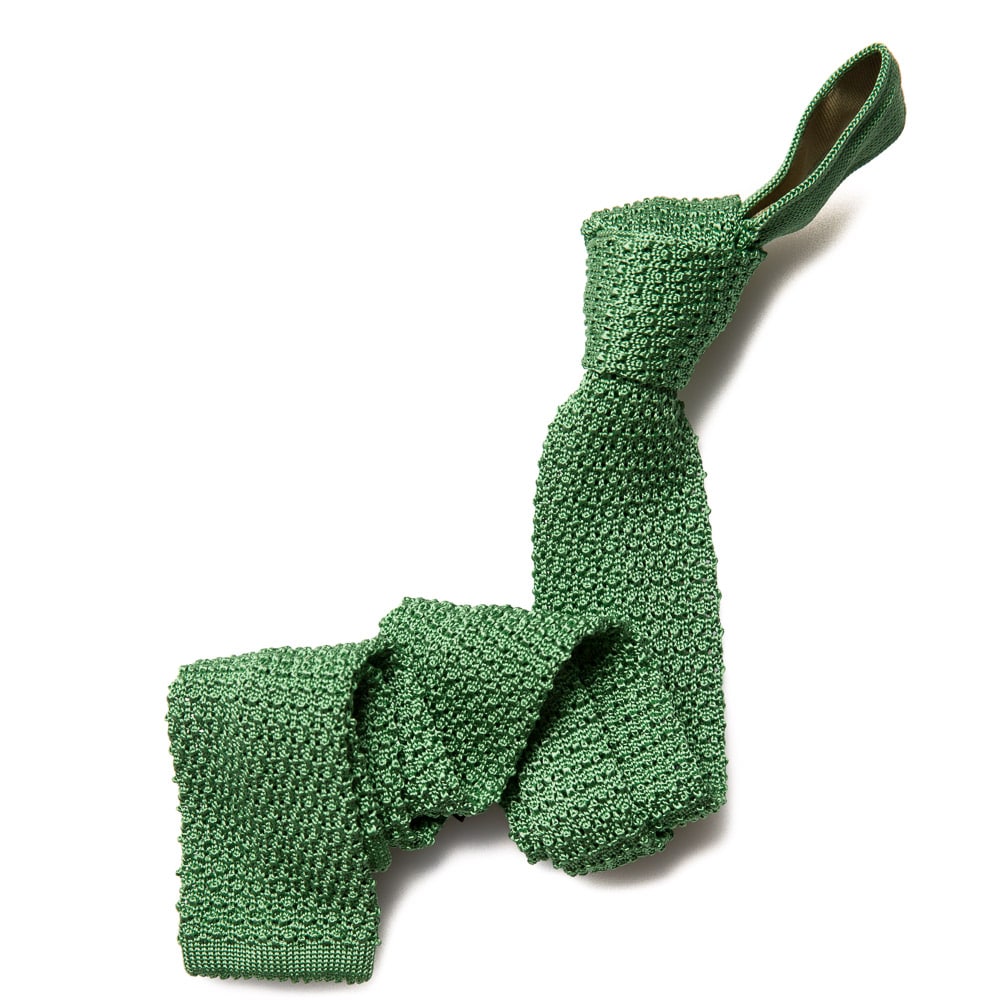 Once the domain of academics, journalists and artists, today, the knitted tie's temerarious attitude has made it a darling of fashionistas and a mainstay in the wardrobes of stylish men all over the world, from Italian stallions to Ivy Leaguers. A knitted tie is a great way to add a touch of Sprezzatura to your look; that oft-quoted but hard to achieve nonchalance that the Italians have mastered. Whether you wear a knitted tie to dress up a casual outfit or to tone down a more formal look, this tried and true menswear classic is the perfect way to show some individuality and add some visual interest to your outfit.
Philippe Perzi Vienna has just taken delivery of an exquisite range of impeccable knitted ties, handmade in Italy from 100% pure silk, in shades and textures that will add dimension and richness to any shirt.
You'll also like:
A Guide To Men's Dress Codes
10 Men's Fashion Tips from Australia's Top Instagram Babes