With the warmer weather now well underway, everyone's looking for a few items to freshen up their wardrobe, and big and tall gentlemen are no exception. After all, spring is the perfect time for socialising, and you'll want to look your best. Fortunately, Destination XL (DXL for short) has you covered, offering a wide range of sizes, specially made to fit you best, from brands like Polo Ralph Lauren, Lacoste, Nautica and Levi's to designer labels like Jack Victor and True Religion. Not least of all, DXL offers clothing items you won't find anywhere else, thanks to its own private brands like Oak Hill, Harbor Bay, Synrgy and True Nation.
To help you put your best foot forward this season, we've picked out a few key items from DXL's range that we believe show a little sartorial nous and will turn heads whether you're heading out for a date or just enjoying a warm evening with your buddies at the nearby bar.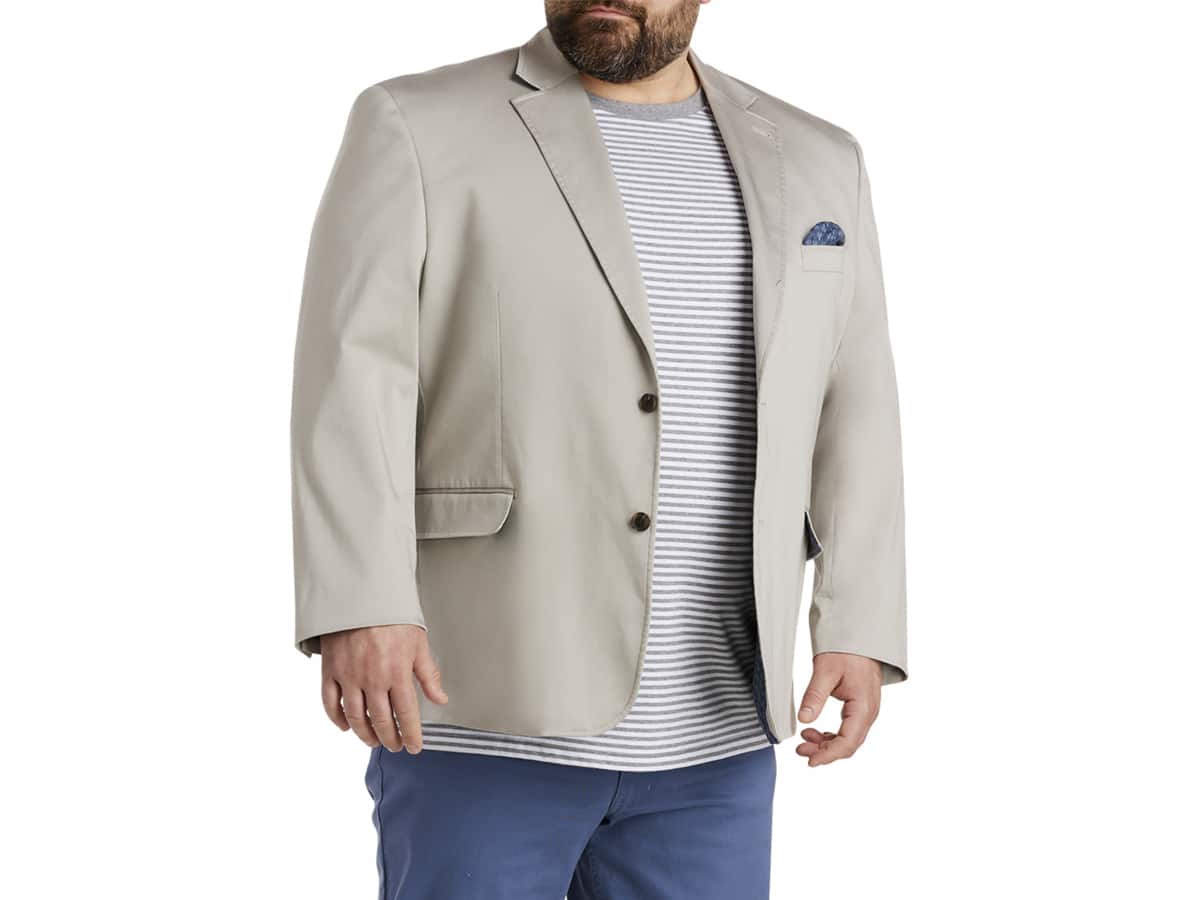 Oak Hill – Cotton Sport Coat
Dress up a casual look in an instant with this lightweight jacket featuring that invaluable touch of stretch. DXL is known for its unique comfort details you won't find anywhere else, and this jacket is no exception, featuring mesh shoulder inserts giving you extra movement and sweat shields that'll help to keep moisture under control.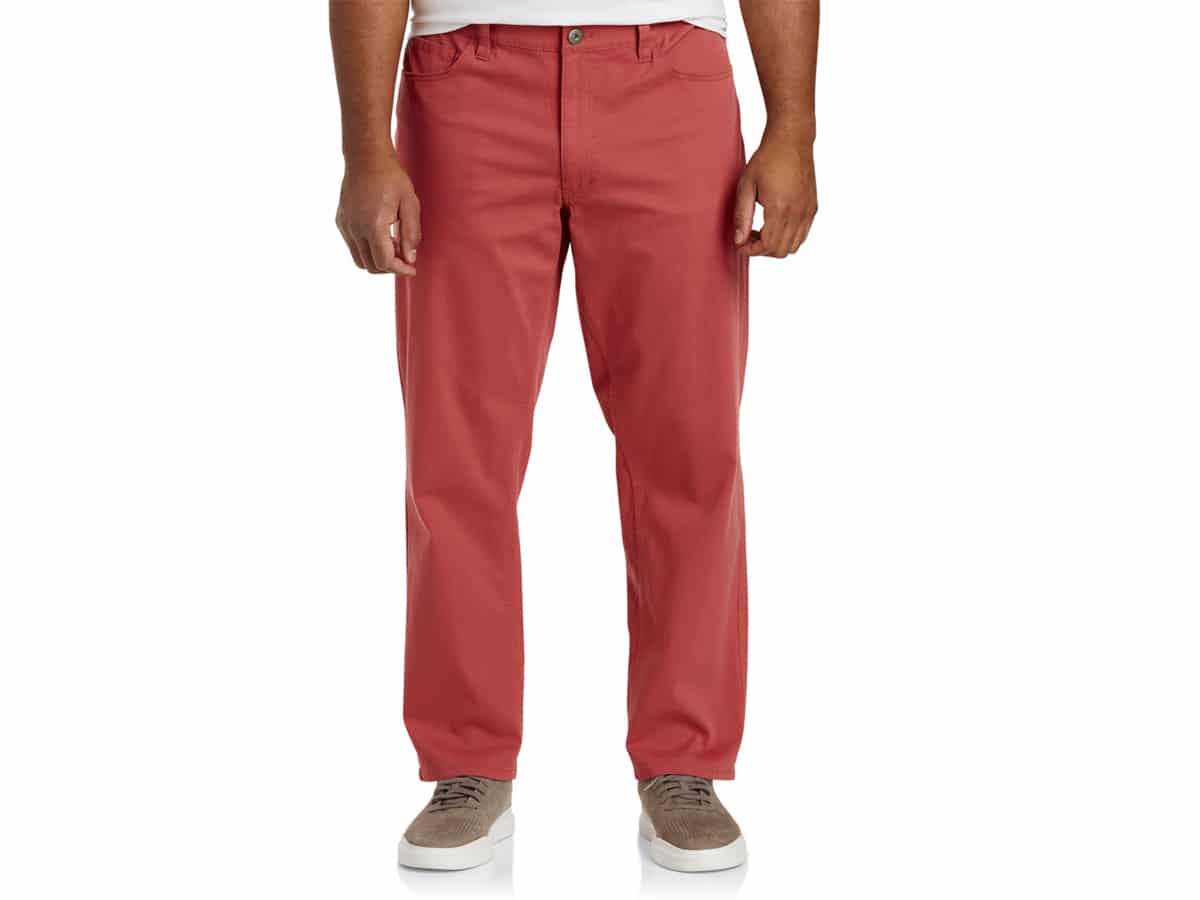 Oak Hill – Straight-Fit 5-Pocket Pants
As the weather heats up, jeans just become too much. These breathable, lightweight pants are an ideal alternative, adding a real hit of colour to any outfit while also wicking away moisture and offering a little stretch for easier movement and shape retention.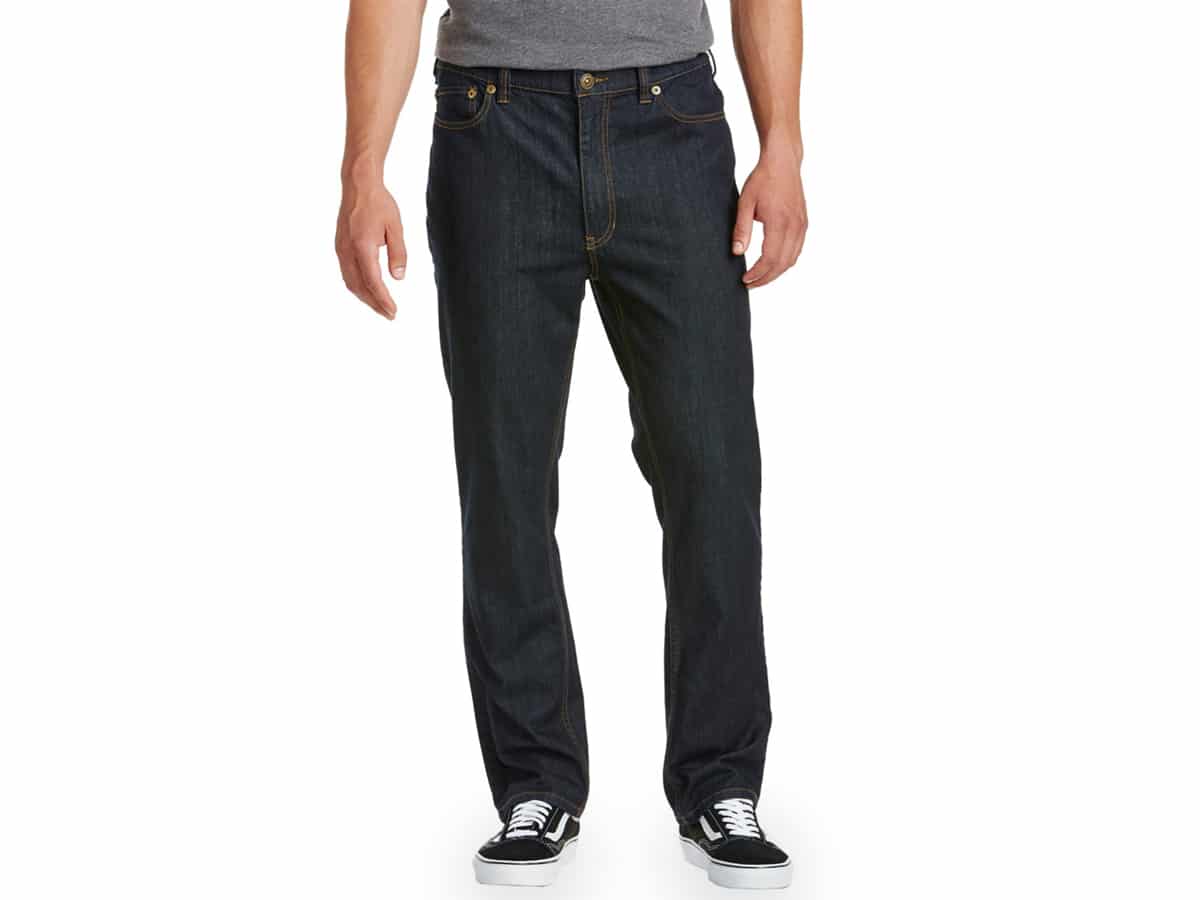 True Nation – Athletic-Fit Stretch Jeans
Looking for that ever-elusive mix of room in the seat and thighs area while maintaining a tailored and contemporary look? These jeans are the perfect solution, offering a touch of stretch that keeps them comfy from the office to the bar.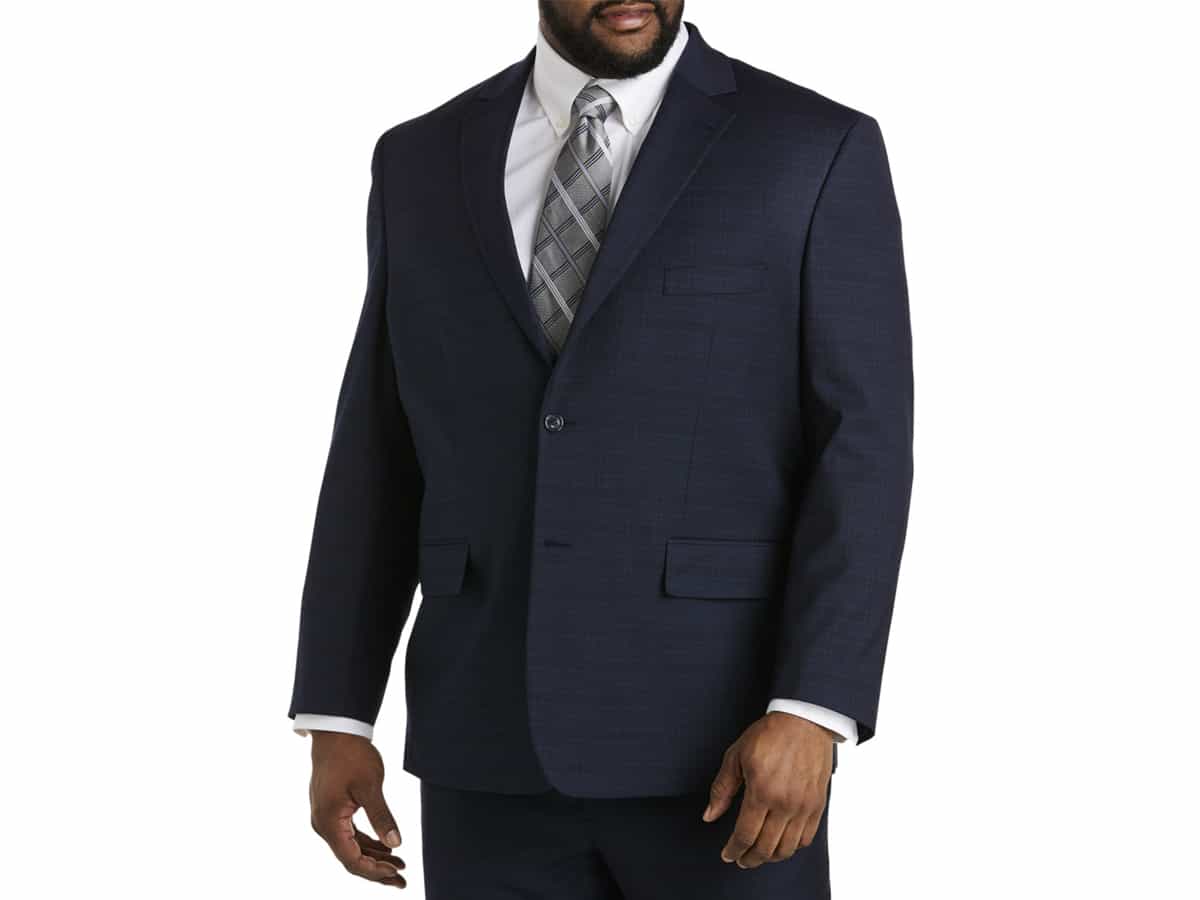 Oak Hill – Jacket Relaxer Mini Check Suit Jacket
Optimising the fit for big and tall guys to achieve a more modern look, this jacket features comfort jacket-relaxer insets that provide additional freedom to move. Plus, you can complete the outfit with the Oak Hill Mini Check Dress pants (below) for a suave, fully suited look.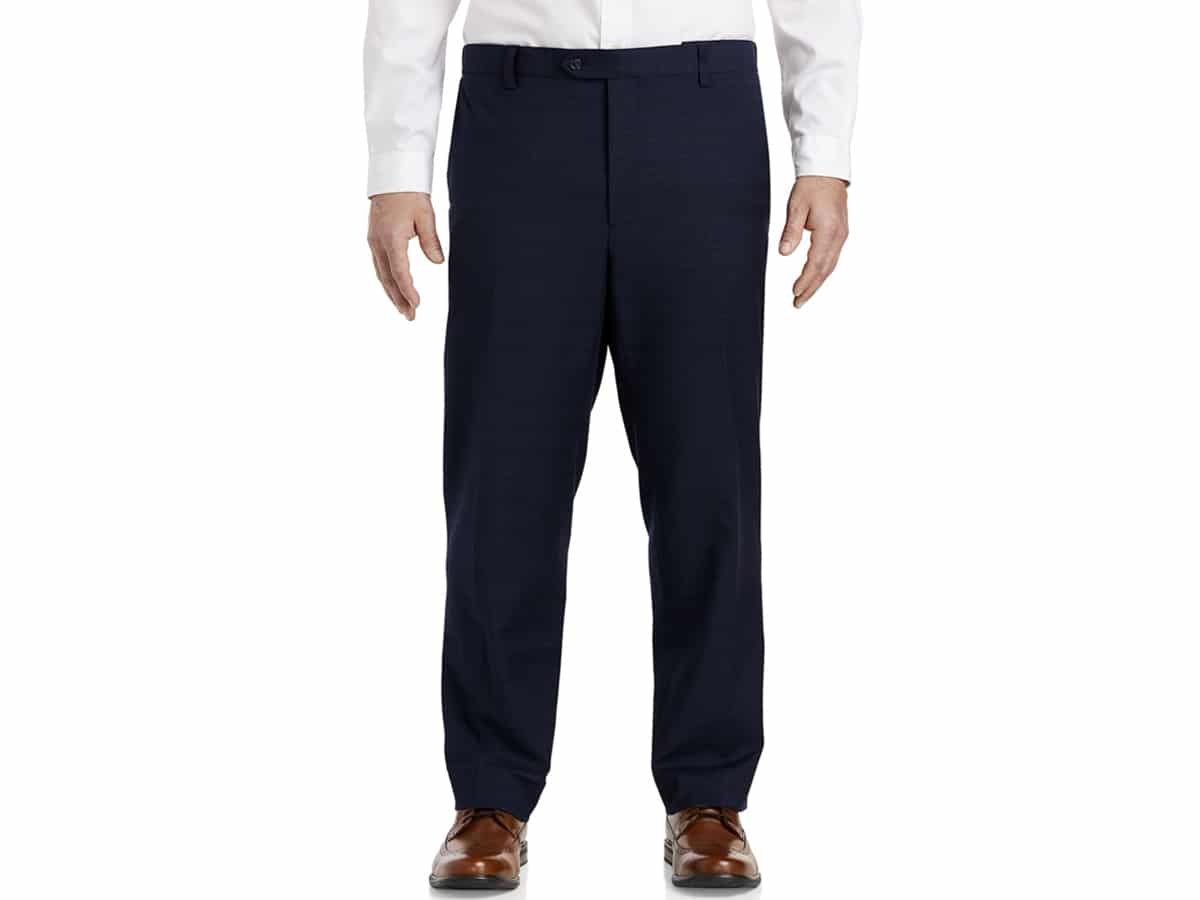 Oak Hill – Mini Check Dress Pants
Like their matching jacket (above), these pants are designed to offer a modern style for the big and tall man. With a flat-front style and a bit of stretch, these will deliver a more streamlined look without sacrificing comfort, whether wearing them to a wedding, into the office or out on the town.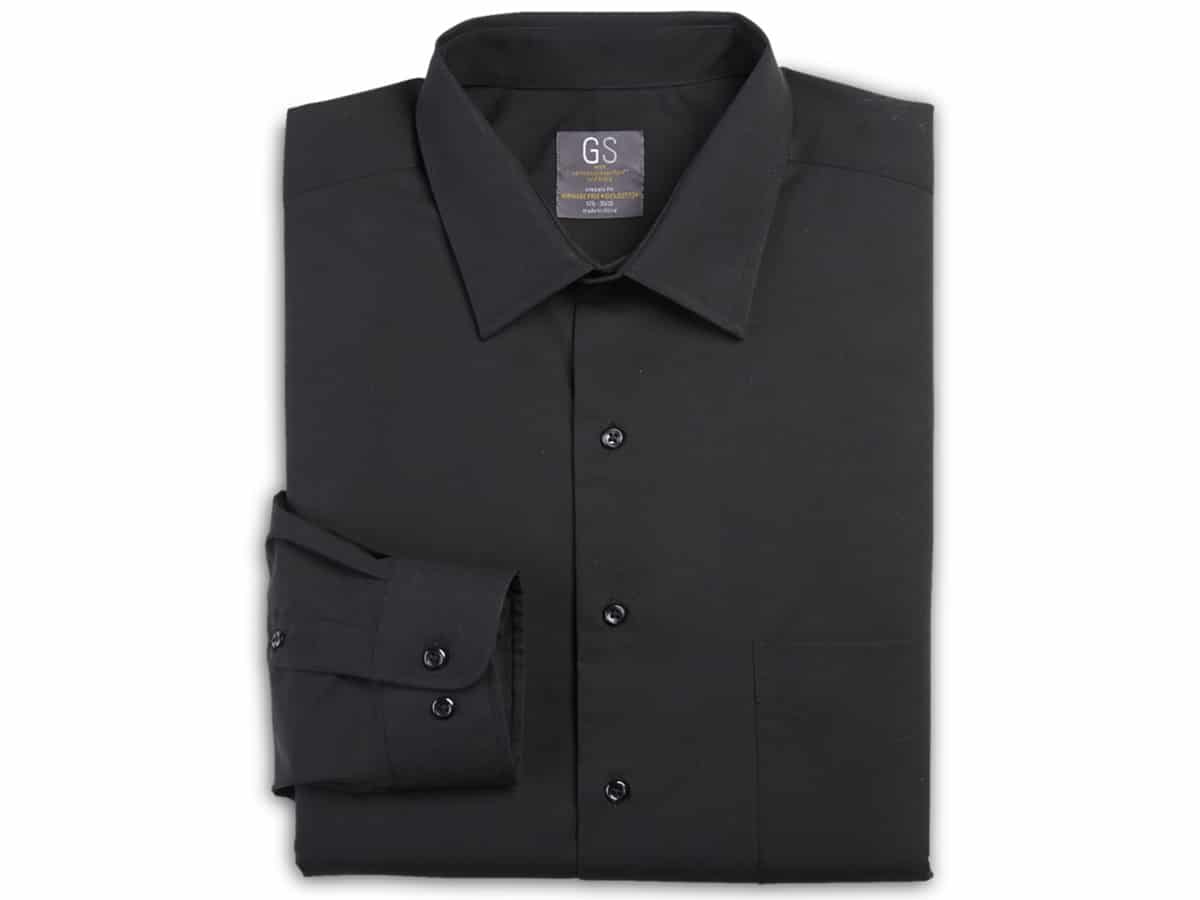 Gold Series – Broadcloth Dress Shirt
The dress shirt is an absolute menswear staple, and this soft cotton number is available in all the must-have colours: French Blue, White, Black, Purple and Pink. Featuring a spread collar, chest pocket, shoulder pleats and shirttail hem, this shirt's cotton also is designed to resist wrinkles even as it wicks away moisture.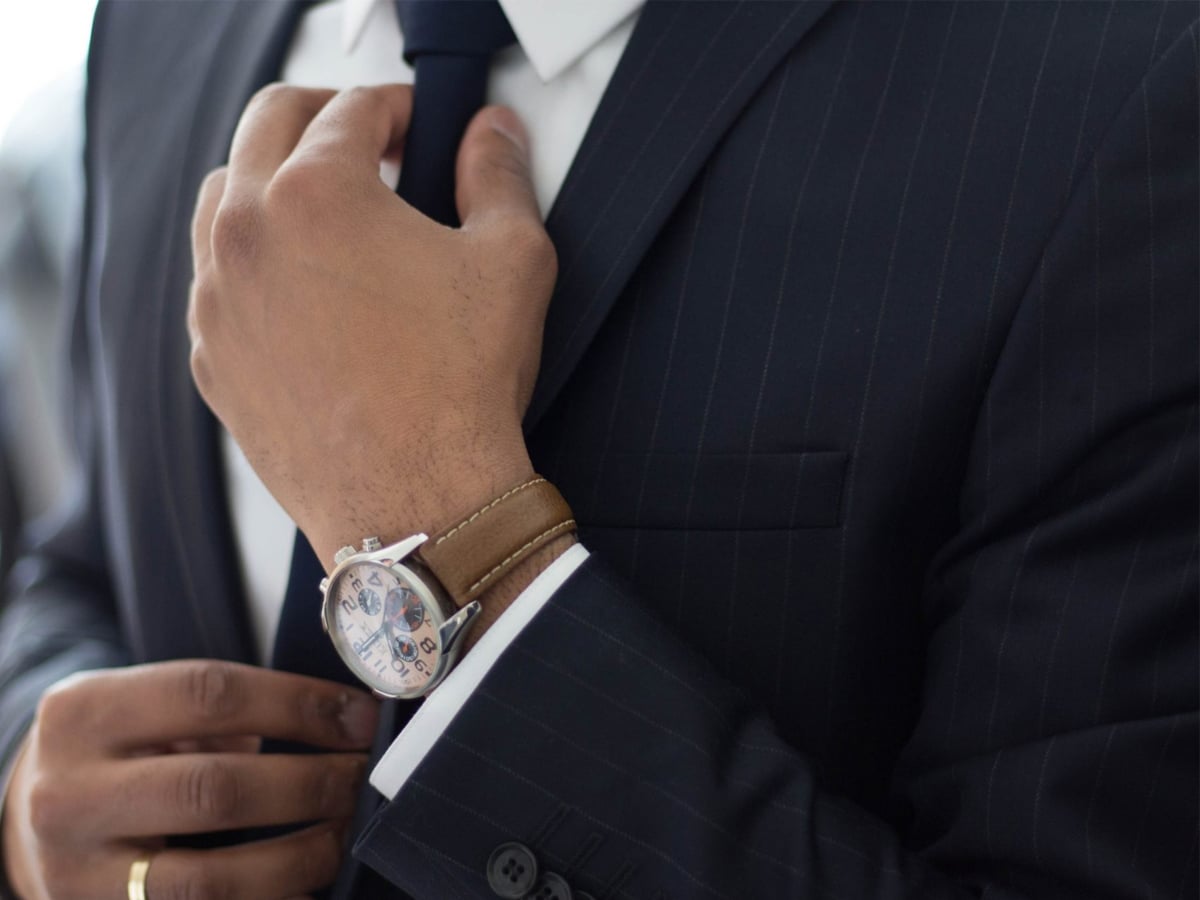 Adding just two or three new items to your wardrobe can really give new life to all your staples, even if you've worn them a hundred times before. With DXL's latest range, you're sure to find the ideal pieces to make people notice you the next time you step out.