23 Most Sustainable & Ethical Fashion Brands For Men
As today's conversations heighten around the dangers of climate change and reflecting on a better approach to take care of our environment, it's hard to know where to even begin. A starting point can be considering the sustainability behind the clothes we wear. How do we even begin to approach our daily ensemble in a conscious way? How does one even tell the difference between what is ethical and sustainable fashion? Man of Many sums up the conversation while sharing some of the brands to keep on your radar. Look good and feel good in these eco-friendly and fair trade fashion lines.
What is Sustainable Fashion?
In summary, sustainable fashion focuses on bringing a more conscious mind set to the consumer. Sustainable fashion seeks to address the whole line of production within the fashion industry and its environmental impact. From using more ecological textile production, to reducing the waste that surrounds the creation of garments, sustainable fashion hopes to enable 'green consumption' for more environmentally friendly purchases. Investing in clothes that are good for the earth and built on quality products? Sounds like a win win situation.
What is Ethical Fashion?
Ethical fashion, similar to sustainable fashion, also seeks to address how sustainable our clothes are, but takes a step further in covering a range of ethical concerns. Issues like ensuring fair treatment and wages of workers bring the conversations of ethics to light within the fashion industry. In general, this approach to fashion seeks to find greater integrity and justice within our clothes. Seeking this greater integrity means considering the interdependent relationships within the industry. From the users to the producers, ethical fashion takes into account the delicate balance of all the stakeholders, and how all the cultural and financial sectors can work together towards a more conscious approach. This has propelled an international recognition of unfair processes and practices within the industry. Organizations such as the Ethical Fashion Initiative focus on addressing the UN's sustainable development goals, through fashion. Goals of "no poverty, gender equality, decent work, economic growth, and responsible consumption and production" are the main pursuits of such initiative.
Now the question is, how do we combine both sustainable and ethical fashion to become more conscious consumers? Both practices address environmental concerns and seek to reduce the consumption around fast and cheap fashion.The two work adjacently with each other ensuring that the line of production within the fashion industry is socially and environmentally conscious. However, being aware of the two can allow us to become more informed consumers! For starters, reviewing a brand's ethical standards is a great way to start building our awareness. If such brands are focused on full transparency, information regarding the sort of textiles they use, their production line start to finish, and how they invest in worker's rights and wages should be available for review. Now that we have a general understanding around sustainable and ethical fashion, it's time to start building our eco-friendly look.
1. WAMA Underwear
If you're looking for new daks, you really can't go past WAMA Underwear. By creating all their underwear from Hemp, in one fell swoop WAMA Underwear is ethically sustainable and pretty damn technologically advanced. Hemp is naturally anti-bacterial with anti-odor properties, so now you can be confident all your junk is in order without hurting the planet.
Type: Sustainable Fashion Brand
Founder: Shakib Nassiri
Year founded: 2016
Country: USA
2. Patagonia
Probably one of the most recognizable brands on this list, Patagonia focuses on making ready to wear tech gear for any environment. Their most recent campaign, Patagonia Action Works, bases its efforts in community building. Connecting individuals with organizations seeking change, Patagonia hopes to serve as a resource to empower and involve those wanting to work with environmental action groups.
Type: Sustainable Fashion Brand
Founder: Yvon Chouinard
Year founded: 1973
Country: USA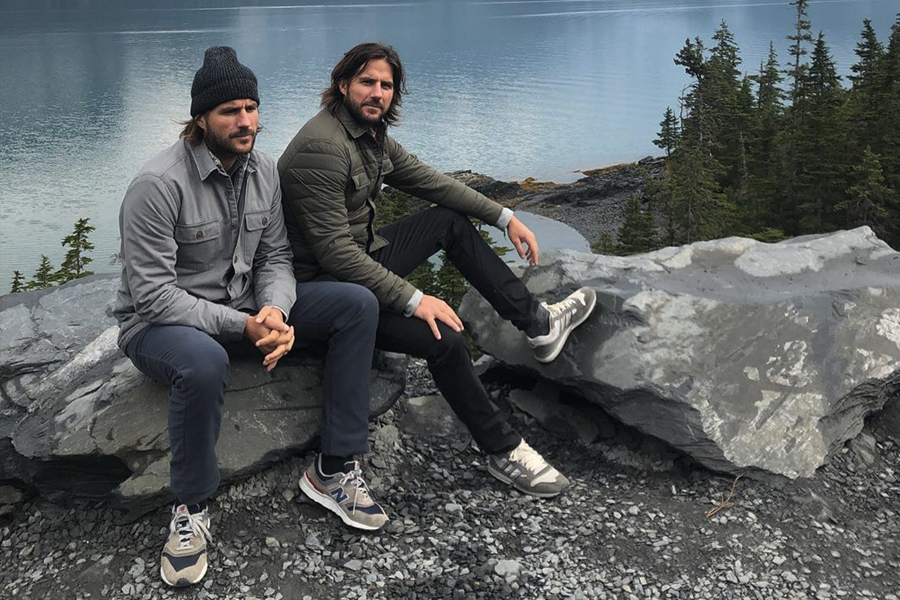 3. Faherty
A line that emerged as a family business, Faherty is dedicated to making the highest quality clothes with little environmental impact. Merging their love for casual beachwear and passion for finding sustainable materials, Faherty has taken it upon themselves to recognize the damage the textile industry has on our environment. The company goes above and beyond in cultivating products that benefit customers, the community, and most importantly the planet.
Type: Sustainable Fashion Brand
Founder: Alex and Mike Faherty
Year founded: 2013
Country: USA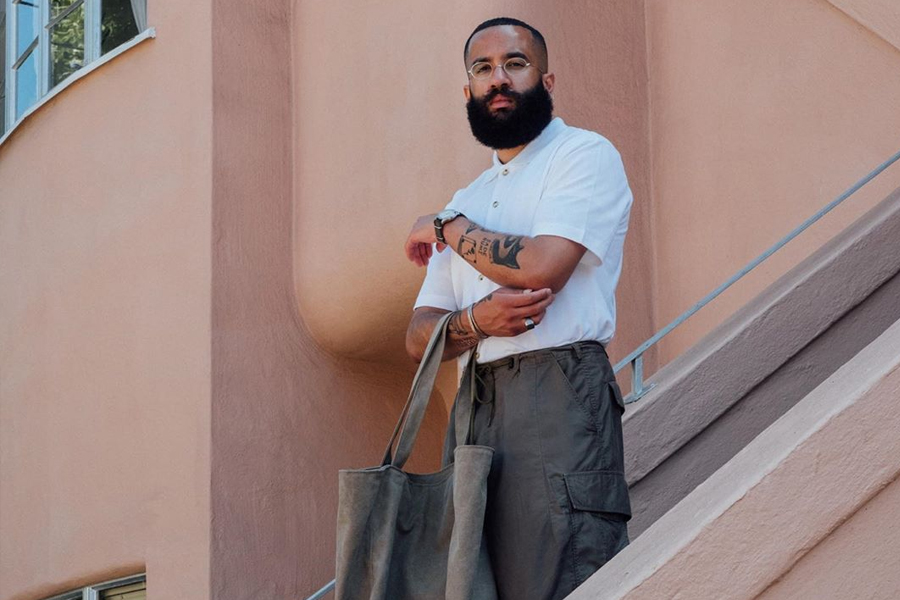 4. Kotn
An ethically focused brand, Kotn centres its efforts on using authentic Egyptian cotton. What began as a simple statement to use one naturally sourced fibre propelled the brand into working with local Egyptian families. From the cotton cut and sewn right out of Alexandria, the company ensures fair wage and exchange of products. Inarguably, Kotn is sustaining equal responsibility among the community and planet.
Type: Ethical Fashion Brand
Founder: Rami Helali, Benjamin Sehl, Mackenzie Yeates
Year founded: 2015
Country: Canada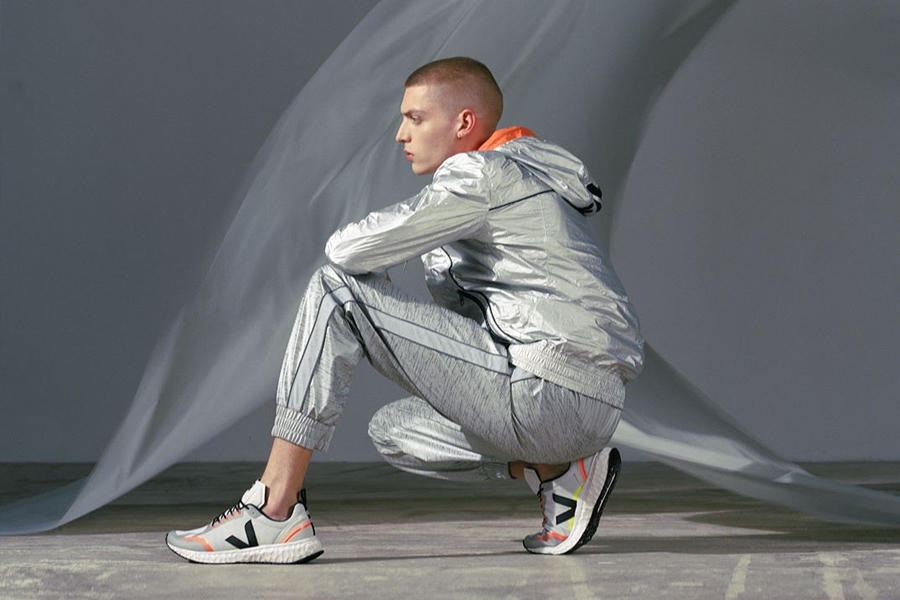 5. Veja
A French brand founded in 2005, Veja has reimagined how we approach the classic sneaker. The popular shoewear line finds transparency within the materials that they use, from rubber to cotton. As their mission statement affirms, "the idea behind a pair of VEJA: standing up with one foot in design and the other in social responsibility." Focusing on a responsible production method, VEJA has even taken strides to create a vegan shoe, a plant-based and biodegradable sneaker that adopts a timeless design.
Type: Ethical Fashion Brand
Founder: Sébastien Kopp, François-Ghislain Morillion
Year founded: 2005
Country: France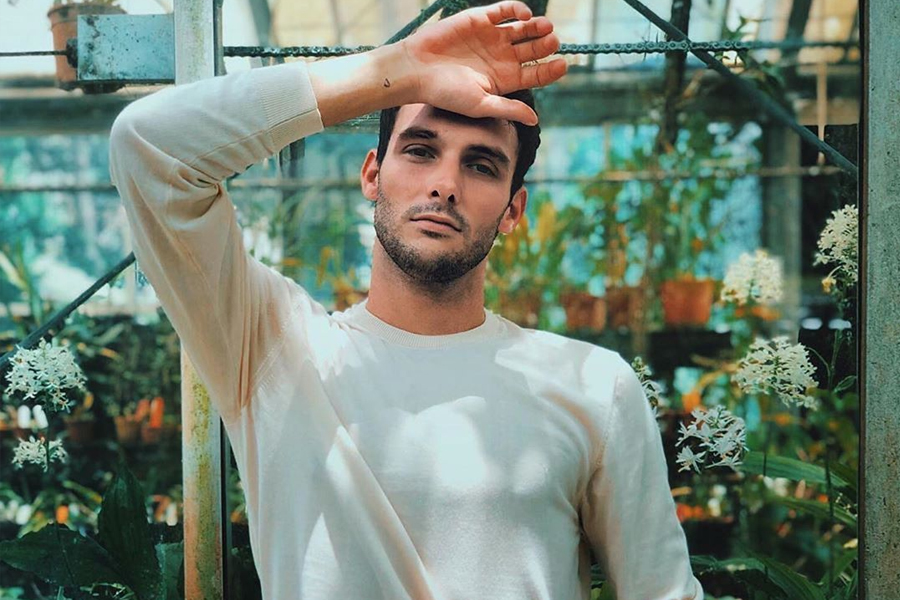 6. Asket
In pursuit of Less, Asket pushes the boundaries of what it means to be sustainable. The Swedish brand hopes to restore the value of clothes and re-evaluate the materials we invest in. As their mission statement entails zero compromise garments, they track their production process from farm to factories. Askat remains a constant pursuit of developing key pieces one at a time, contributing to a greater permanent collection.
Type: Sustainable Fashion Brand
Founder: August Bard Bringéus, Jakob Dworsky
Year founded: 2015
Country: Sweden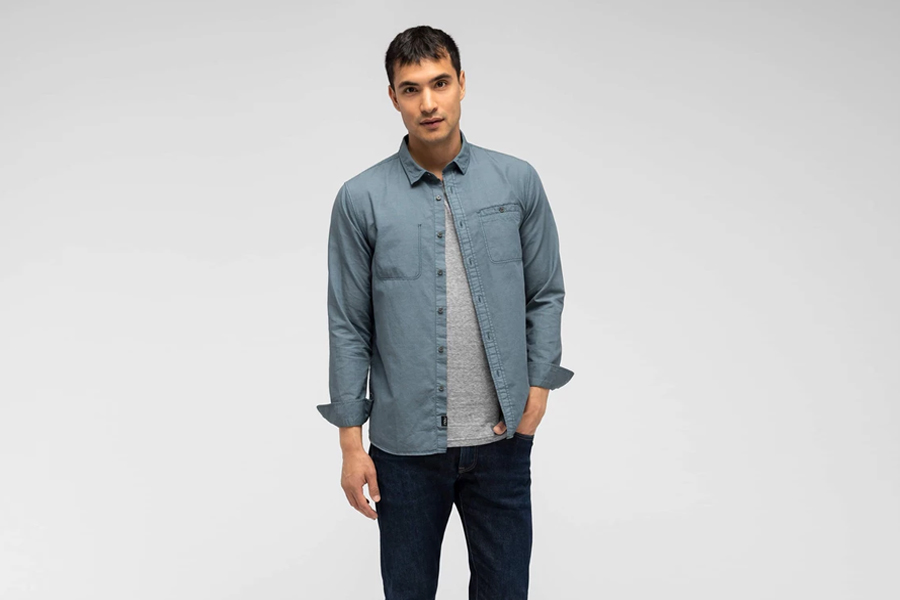 7. Nau
Nau builds the world's most sustainable performance wear. The American brand also assures that every purchase you make goes towards a greater cause. 98% of their income goes towards building a more sustainable company, while the remaining 2% goes to grassroots environmentalism. Nau wants customers to enjoy high-performance gear that also maintains an eco-friendly design.
Type: Sustainable Fashion Brand
Founder: Eric Reynolds, Chris van Dyke, Mark Galbraith, Jil Zilligen, Ian Yolles
Year founded: 2007
Country: USA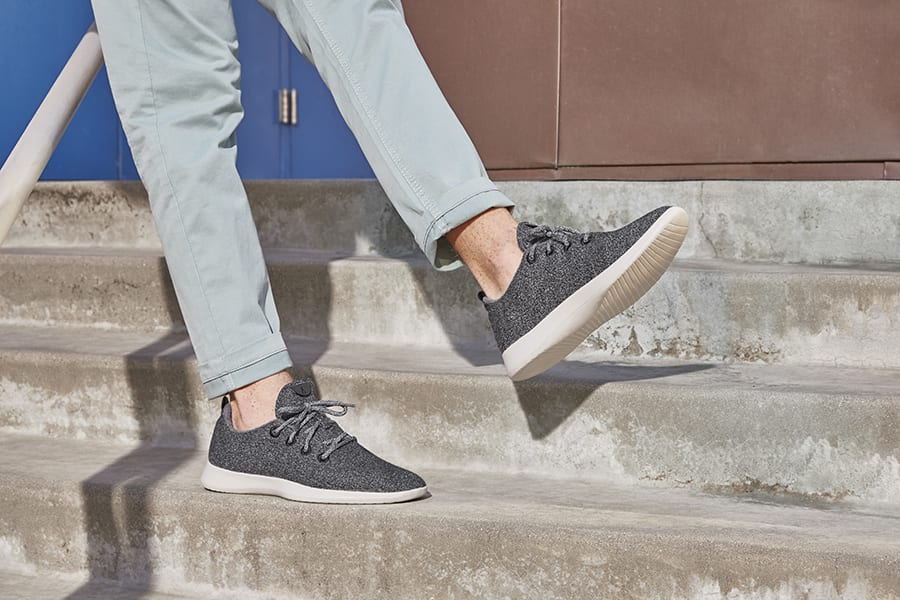 8. Allbirds
Focusing on a material that was absent from the footwear industry, founder Tim Brown became curious about the wonders of merino wool. The brand built off of this proficient resource to create shoes inspired by natural materials. Allbirds also takes works with nonprofit Soles4Souls, and delivers its product in fully recyclable packaging.
Type: Sustainable Fashion Brand
Founder: Tim Brown, Joey Zwillinger
Year founded: 2014
Country: USA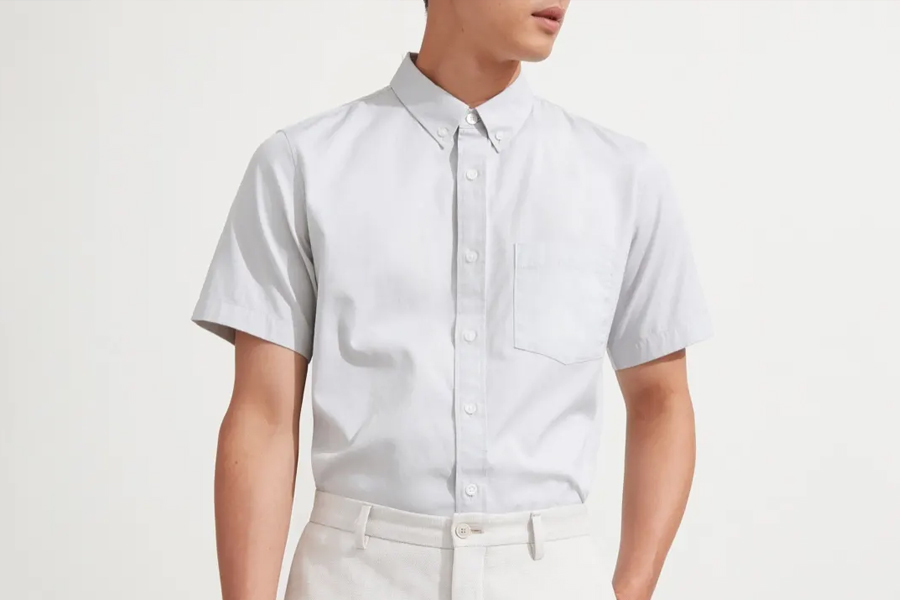 9. Everlane
A widely popular American brand, Everlane is driven by elegant and modern designs, making the line a great source for refined basics. Everlane also extends its brand into making a difference, focusing on exceptional quality, ethical factories, and radical transparency. Everlane demonstrates that even brands with a global reach can continue to create good and honest products.
Type: Ethical & Sustainable Fashion Brand
Founder: Michael Preysman, Jesse Farmer
Year founded: 2010
Country: USA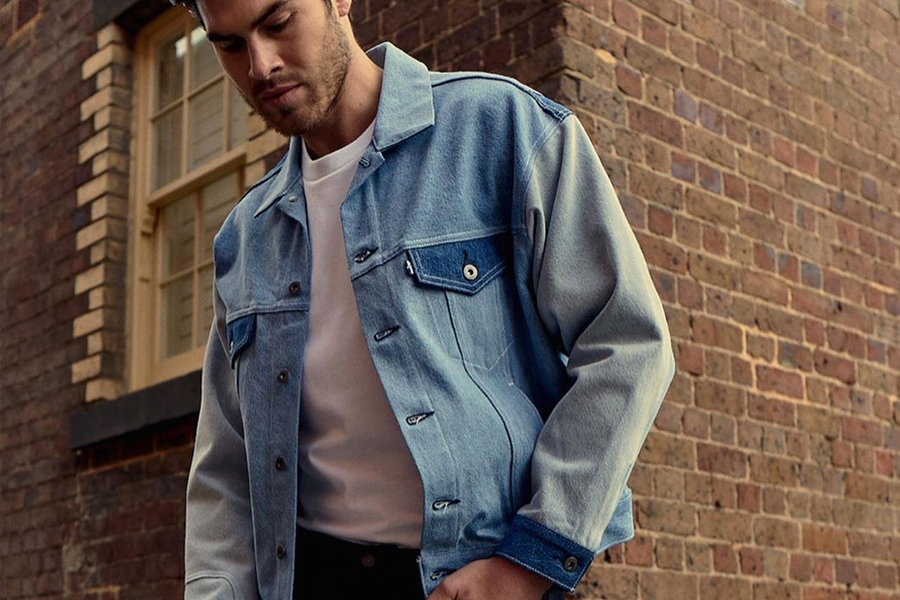 10. Levi's
Ah yes, Levi's. Everyone's favourite source for a high calibre pair of jeans, pursuing the classic design from 1853 to today. The fashion brand has taken the world by storm by expanding its offering to a range of denim products, taking into account forward-thinking methods of responsible production. With remarkable authenticity and an eco-friendly approach, the brand continues having us live in Levi's.
Type: Sustainable Fashion Brand
Founder: Levi Strauss
Year founded: 1853
Country: USA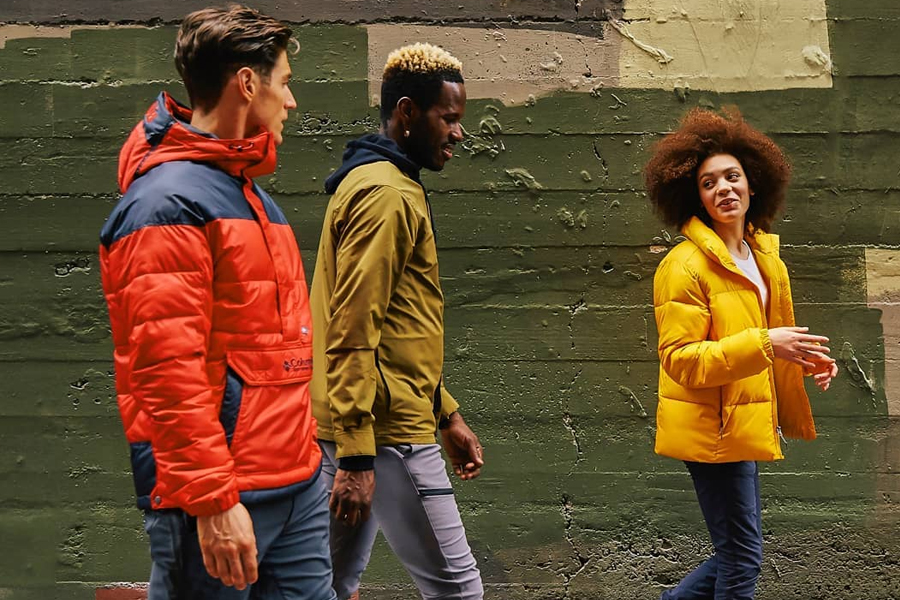 11. Columbia
The number one source for innovative outerwear, Columbia was founded to create accessible outdoor gear and tech for the Pacific Northwest and beyond. The company's ideology entails a ton of great stuff like preserving natural resources through their innovative products, adopting responsible practices, and partnering with organizations around the world to empower a sustainable lifestyle.
Type: Sustainable Fashion Brand
Founder: Gert Boyle
Year founded: 1938
Country: USA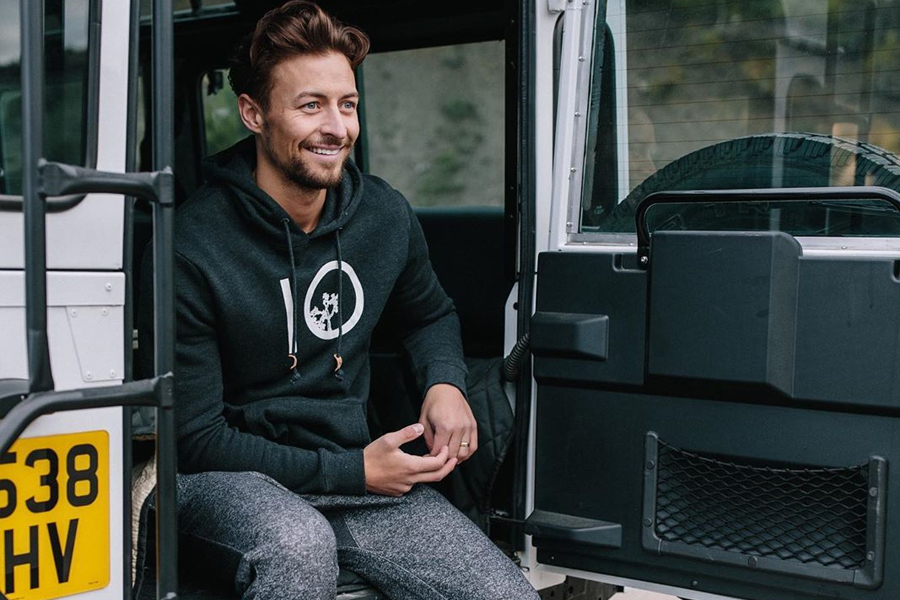 12. Tentree
Tentree focuses on making clothes for a healthy and sustainable world. Created in combination with products of hemp, cork, and organic cotton, the brand sets their sights beyond sustainability. In fact, with every item purchased ten trees are planted, making them one of the most environmentally progressive brands on the planet.
Type: Sustainable Fashion Brand
Founder: Derrick Emsley, Dave Luba, Kalen Emsley
Year founded: 2012
Country: Canada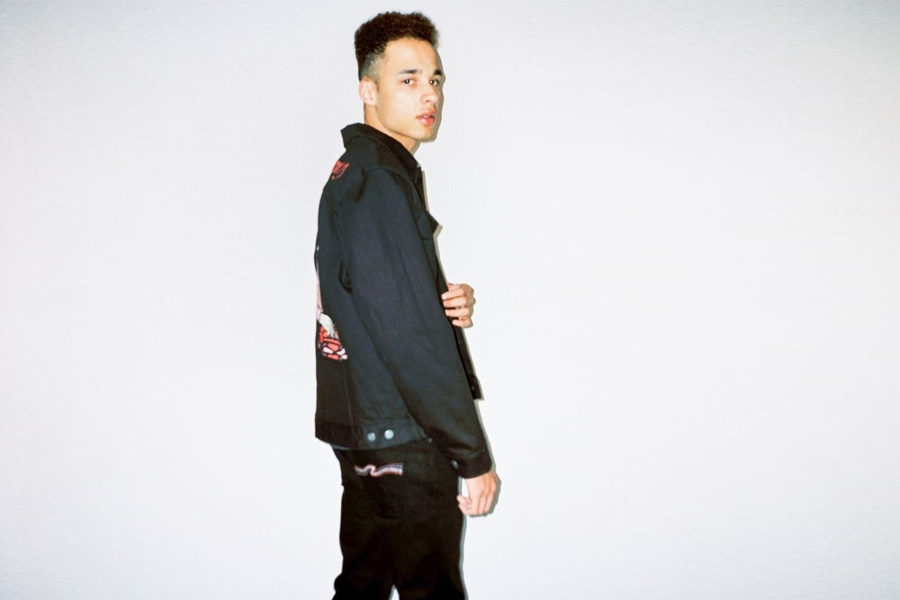 13. Nudie Jeans
Nudie Jeans is founded on a simple philosophy of balance. The often-overlooked value of raw and untreated fabric is where Nudie Jeans began to source their 100% organic cotton jeans. They began their agenda with creating non-toxic denim, having garments ready for reuse leaving zero environmental footprint.
Type: Sustainable Fashion Brand
Founder: Maria Erixon, Joakim Levin
Year founded: 2001
Country: Sweden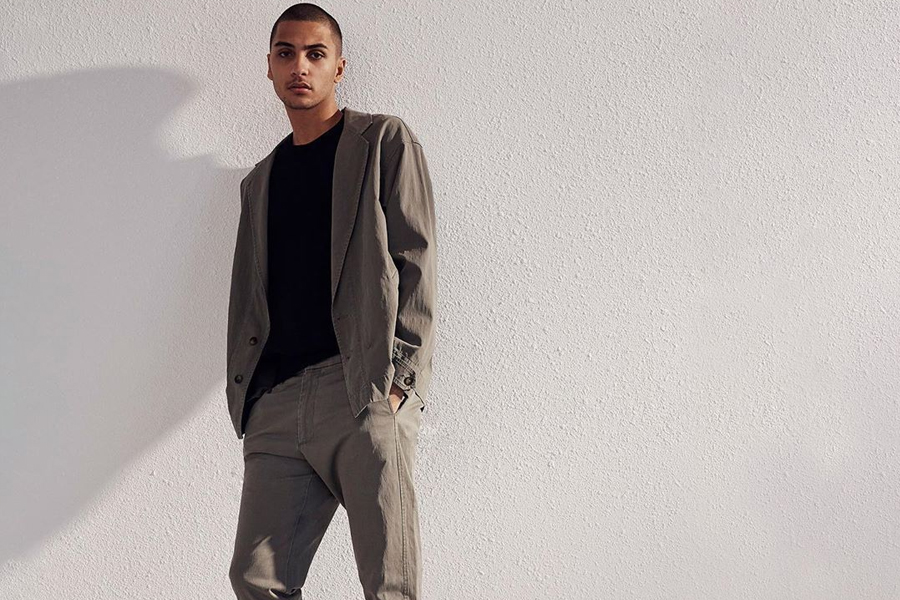 14. Bassike
At Bassike, sustainability comes down to a constant process of evaluation. Using their garments as a starting point to treat people and the planet with respect, the Australian brand keeps in mind intention and integrity with the creation of their clothes. The brand is design-led, taking into account lifestyle, fabrication process, and sustainability to create original pieces to last for years to come.
Type: Sustainable Fashion Brand
Founder: Deborah Sams, Mary Lou Ryan
Year founded: 2006
Country: Australia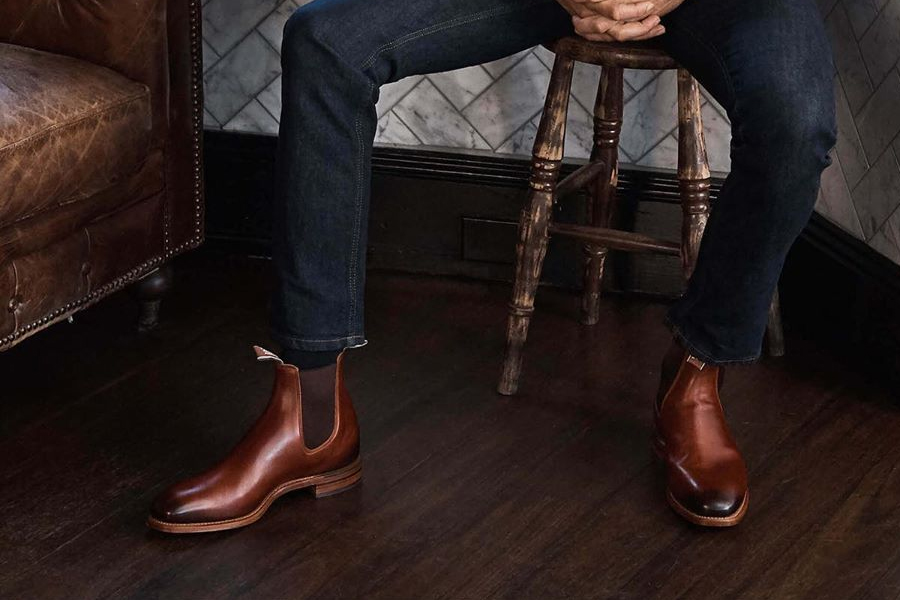 15. R.M. Williams
Born in the Australian outback, R.M. Williams creates iconic footwear designs such as the Chelsea boot. They are fully accredited by ECA, or Ethical Clothing Australia, for adopting sustainable and environmentally friendly practices in the inception of their shoes.
Type: Sustainable Fashion Brand
Founder: Reginald Murray Williams
Year founded: 1932
Country: Australia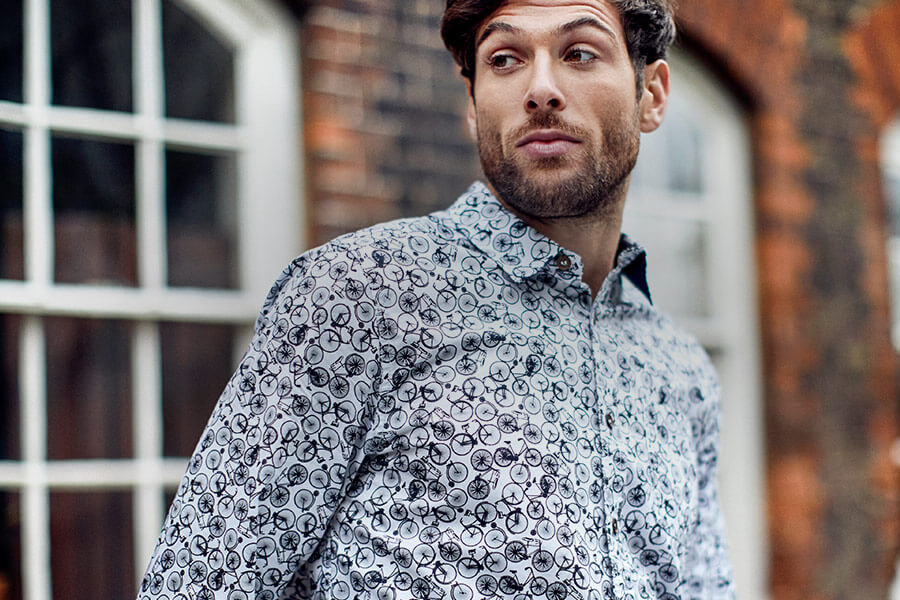 16. Thought
Thought bases its products in creating a thoughtful world while pursuing a desire to create natural contemporary clothing. From the uses of breathable bamboo and organic cotton to the feel of helpful hemp and recycled polyester, Thought wants you to feel good in the clothes you wear.
Type: Ethical Fashion Brand
Founder: Rachel Kelly, John Snare
Year founded: 1995
Country: France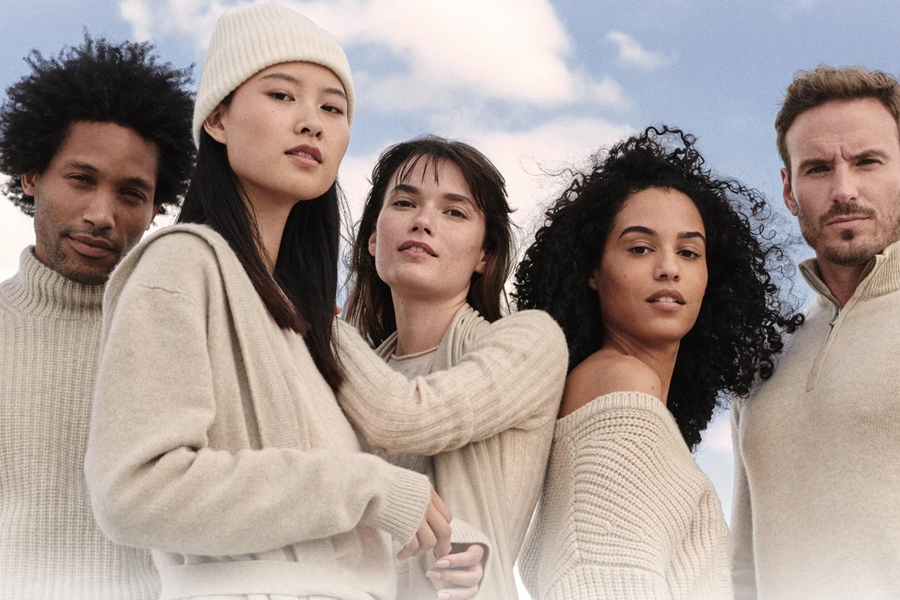 17. Naadam
Combining luxury wear and sustainability, Naadam is a Mongolian knitwear brand that seeks to preserve the nomadic lifestyle. In order to conserve this heritage, Naadam pays nomadic herders 50% more than the average in efforts to improve transparency among grazing practices.
Type: Sustainable Fashion Brand
Founder: Matthew Scanlan, Diederik Rijsemus
Year founded: 2013
Country: USA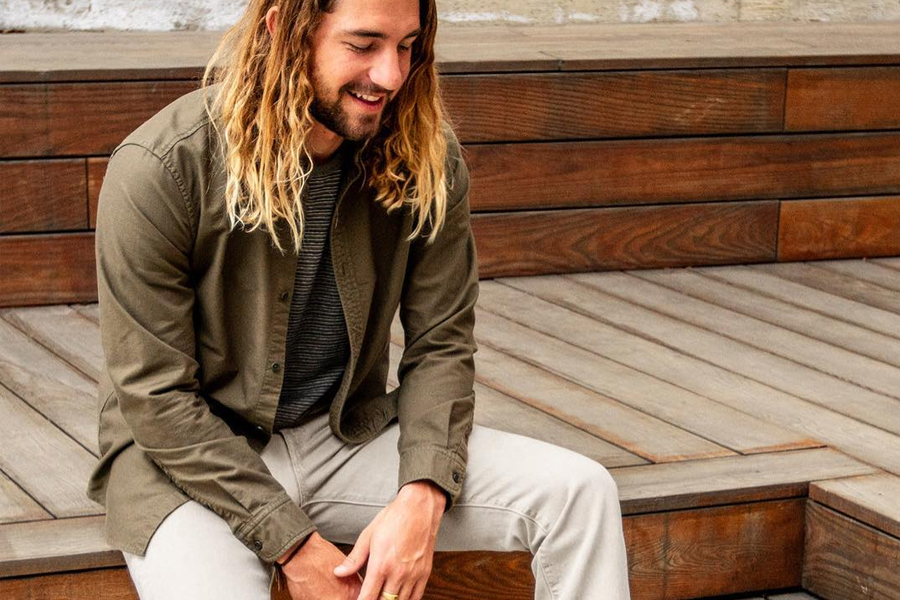 18. Outerknown
With a name like Outerknown, it's clear that the line has the highest regard for the environment around them. The American brand believes you shouldn't have to sacrifice style for sustainability, both can work in harmony together. Outerknown wants to redefine the traditional supply chain and prove you can make exceptional menswear sustainably.
Type: Sustainable Fashion Brand
Founder: Kelly Slater, John Moore
Year founded: 2015
Country: USA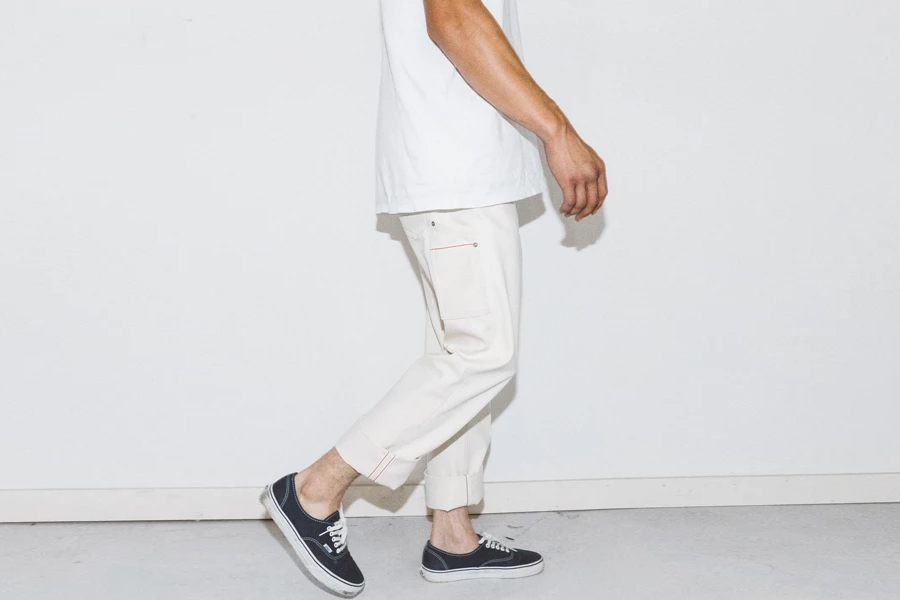 19. Oil and Lumber
With an emphasis on apparel and furniture design, Oil and Lumber finds their products' quality emerges from ethically constructed and sourced materials. As Oil and Lumber create 99 percent of its product line in its local Nashville studio, the brand hopes to educate and fulfil buyers with their engaging craftsmanship.
Type: Sustainable Fashion Brand
Founder: Ethan Summers
Country: USA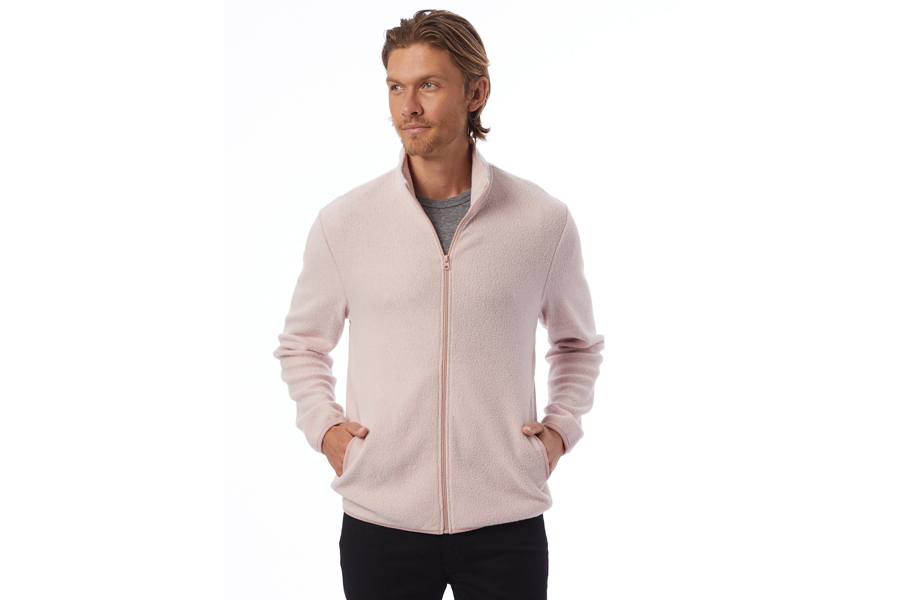 20. Alternative Apparel
Alternative Apparel is concise when it comes to building straightforward line. Taking on the motto of soft, sustainable, and simple, the brand is designed with the purpose of putting forward eco-friendly practices. More than 80 percent of garments are made using sustainable materials.
Type: Sustainable Fashion Brand
Year founded: 1995
Country: USA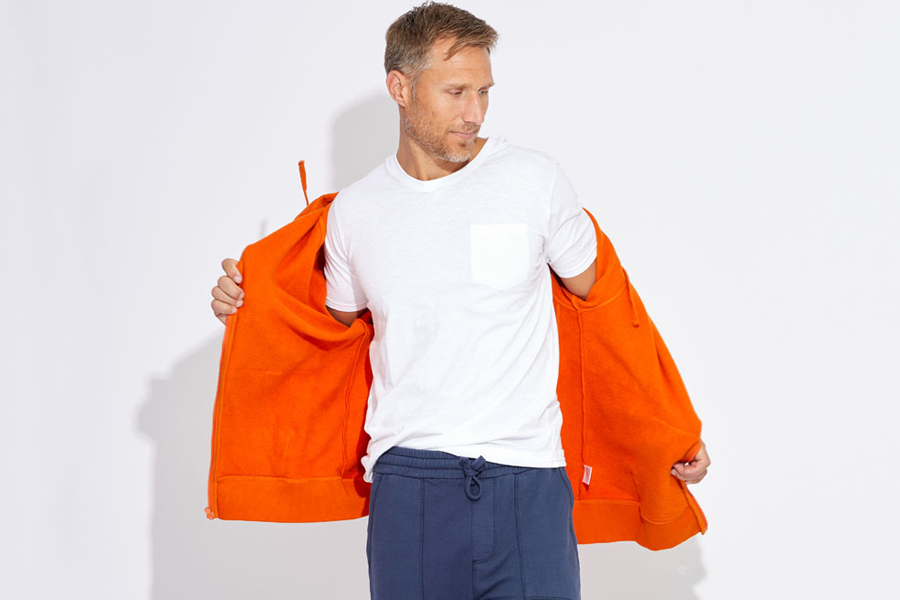 21. Pact
Building the world's first guilt-free brand, Pact defines this approach to fashion as both ethical and sustainable. Established on the principles of organic cotton, fair trade factory certification, zero harmful chemicals, and reduction of water usage, the American brand hopes to make conscious and comfortable style for all.
Type: Ethical & Sustainable Fashion Brand
Founder: Jason Kibbey, Jeff Denby
Year founded: 2009
Country: USA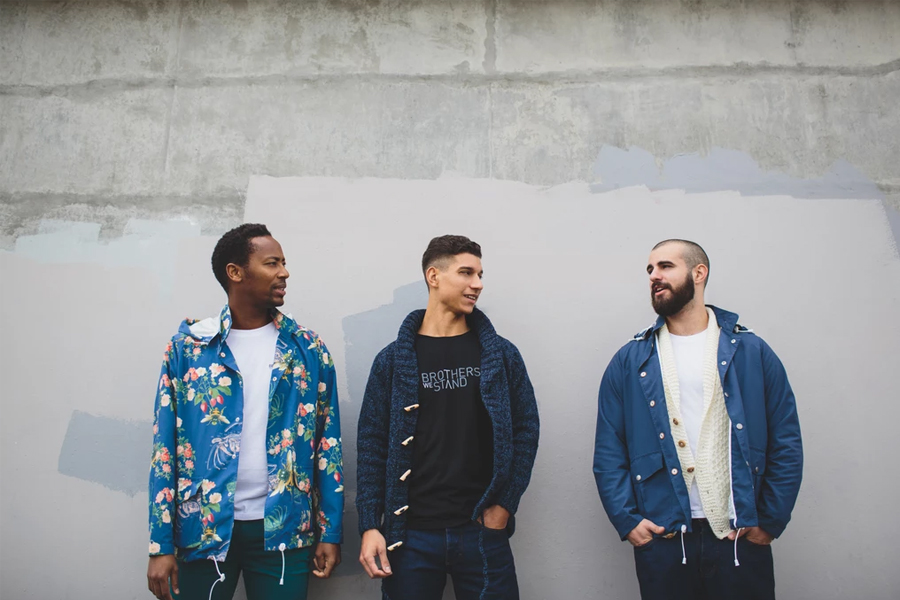 22. Brothers We Stand
A British men's brand with an exceptional eye for style, Brothers We Stand is reconceptualizing taste through an ethical manner. Every product traces its carbon footprint to break down environmental impact while encouraging each piece to excel in its sustainability.
Type: Ethical Fashion Brand
Founder: Jonathan Mitchell
Country: UK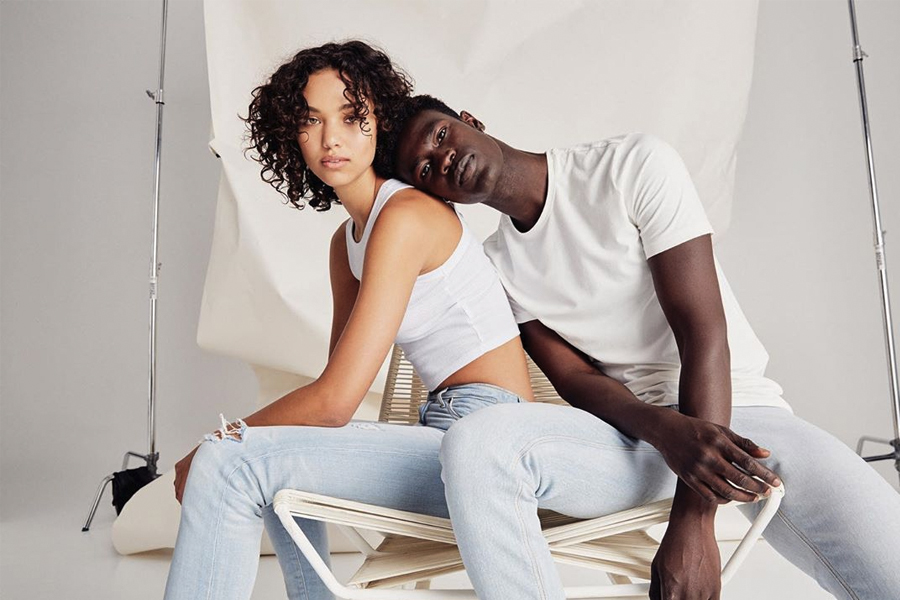 23. Outland Denim
Outland Denim bases their philosophy on denim to end poverty. Sourcing some of the best materials from around the world to make quality contemporary garments, the denim line hopes to bring empowerment, sustainability, and transparency. Guided by these beliefs, the timeless denim line wants to minimize impact on the environment and reduce exploitation every step of the process.
Type: Sustainable Fashion Brand
Founder: James Bartle
Year founded: 2011
Country: Australia