16 Best Down Jackets for Men This Winter
Winter is upon us here in Australia and that means cooler weather conditions and maybe some epic weekends at the nearest ski resort. Nothing keeps pace with these outdoor conditions better than men's down jackets—aka puffer jackets—which deliver warmth, versatility, style, and functionality in equal measure. From ultralight to heavyweight with a few stops in between, the foremost examples are easy to wear, effortless to store, and always primed for action. You should be ready to bolster your winter wardrobe right about now and we're here to help you do it. Here are 16 of the best men's down jackets that money can buy.
RELATED: These are the best types of jackets for men, chosen by our fashion editors.
Best Men's Down Jackets at a Glance
Our list of the best down jackets for men goes like this:
The best puffer jacket for men overall: The North Face 1996 Retro Nuptse
If you're looking for a great budget option: UNIQLO Ultra Light Down Jacket
If you want the best for cold weather: Arc'teryx Cerium SV
If you're after a stylish streetwear piece: Moncler Maya Short-Down Jacket
Now we've had a look at our favourites let's check out the complete list.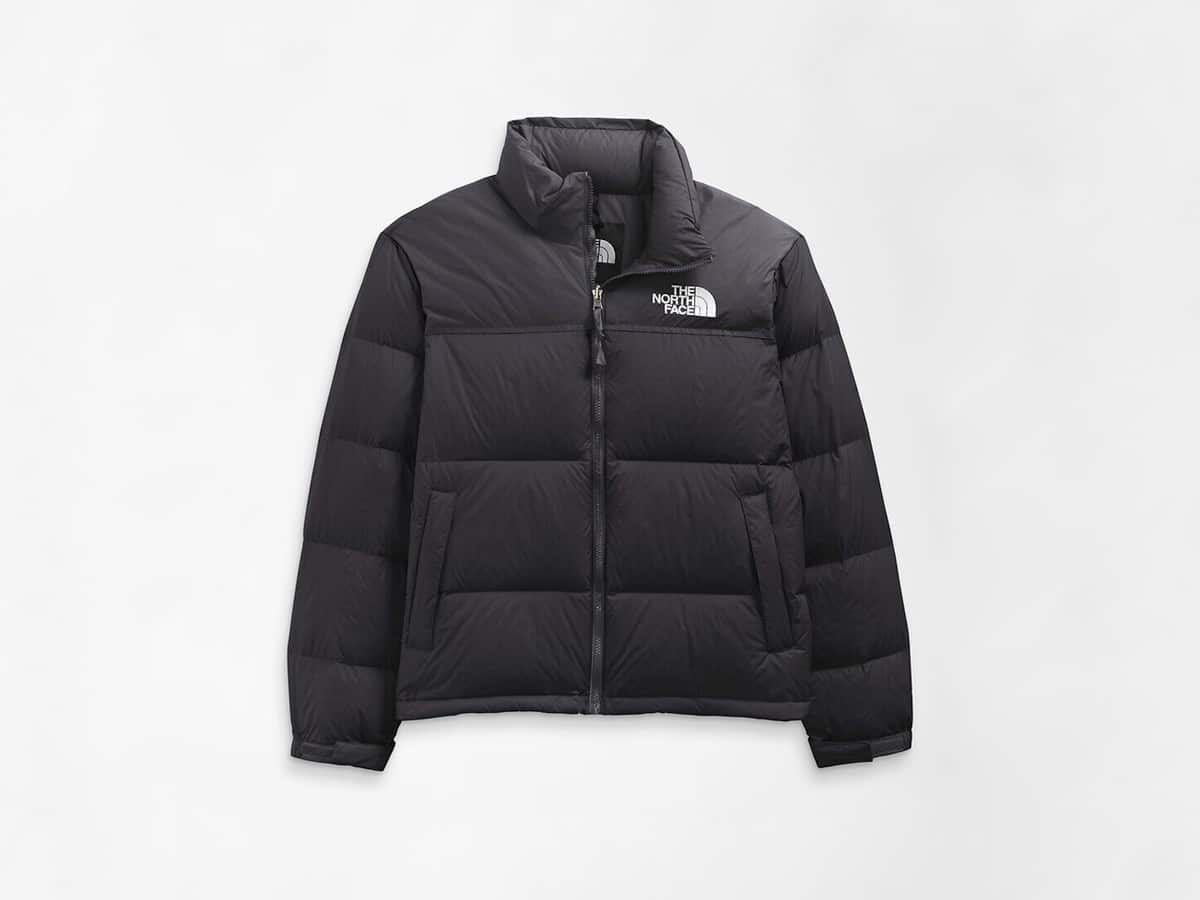 1. The North Face 1996 Retro Nuptse
No one has mastered the art of the men's puffer jacket like The North Face, which introduced its iconic Nuptse back in the 1990s and helped kick open the doors on an explosive new trend. This retro-themed iteration harkens back to a 1996 predecessor and proves that some things never go out of style. Forged from ripstop fabric and packed with 700-fill-power goose down, it delivers ample warmth and wearability across a full spectrum of terrains.
Fill: 700-fill-power goose down
Price: from AUD$500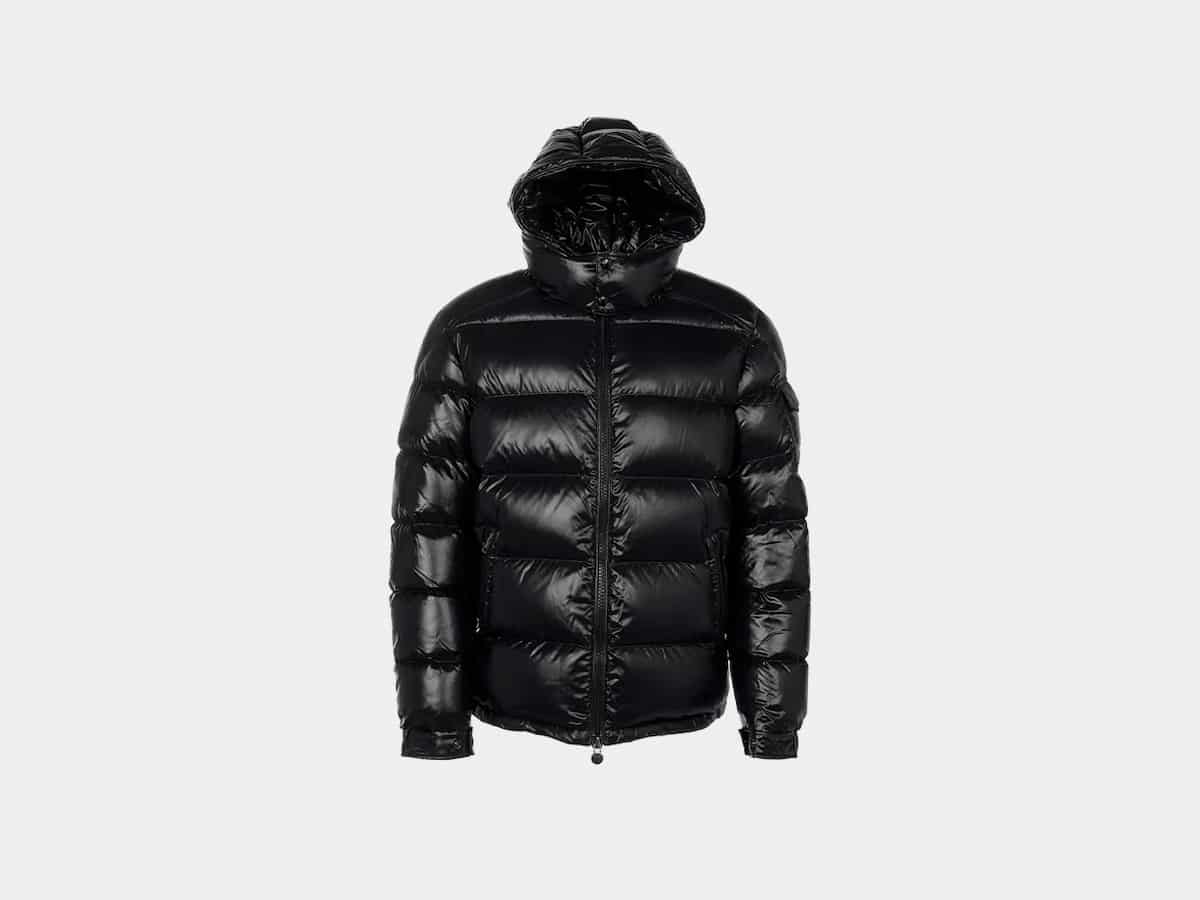 2. Moncler Maya Short-Down Jacket
Leave it to Italy's house of Moncler to take the men's puffer into the realm of high fashion with this modern interpretation of an iconic 1980s silhouette. From nylon laqué construction and boudin quilting comes an ultra-premium jacket that's glossy on the outside and supremely cosy within. Choose between a variety of striking colours and prepare to render an impression wherever you may roam. Expect the privilege of owning one to cost you.
Fill: 90 per cent down, 10 per cent feather
Price: from USD$1,000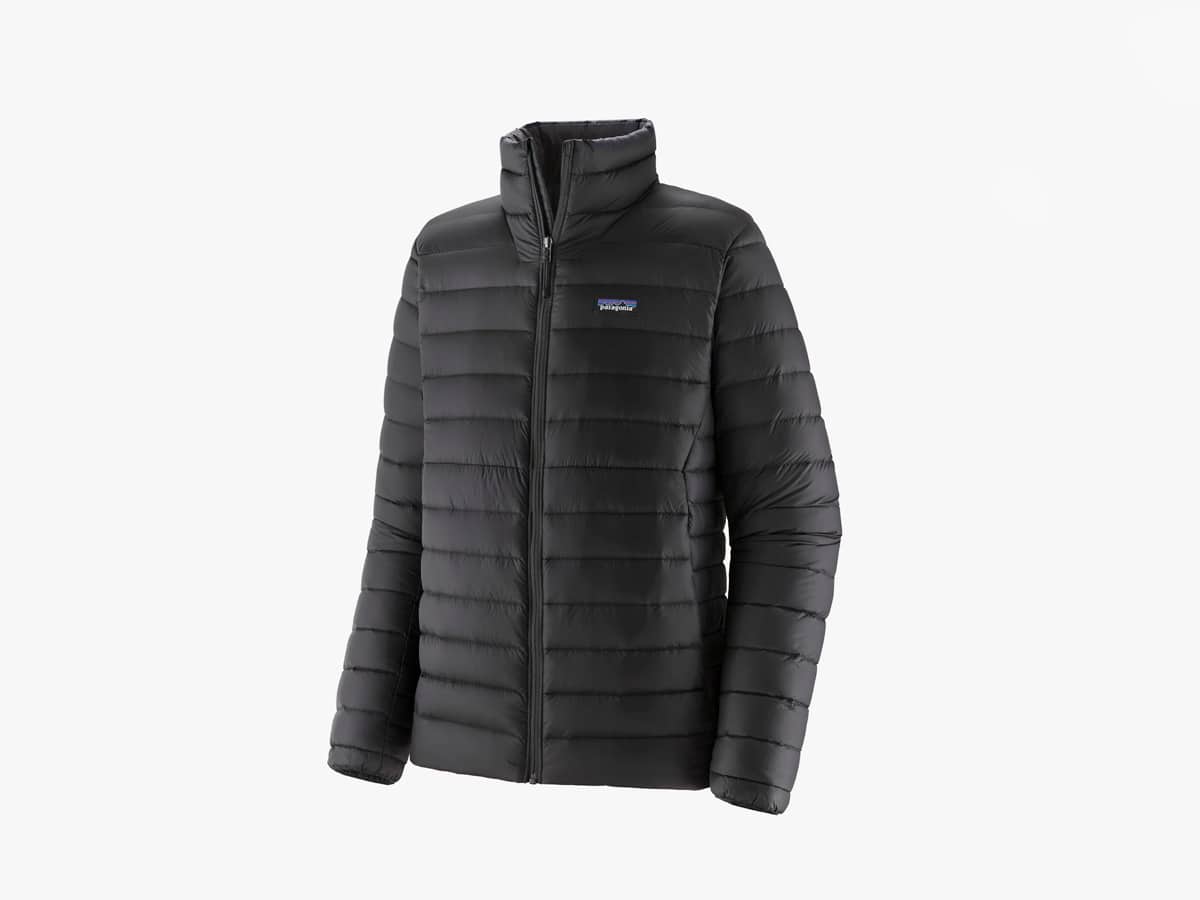 3. Patagonia Down Sweater
Patagonia is leading the charge of sustainable and ethical manufacturing and this newly redesigned men's puffer is here to prove it. Its exterior shell is forged from repurposed fishing nets whilst the 800-fill-power insulation was sourced to the highest possible standards. Combine all that with stylish colour and steadfast performance and you have the kind of jacket that will keep you feeling good on multiple levels as you partake in a slew of outdoor activities.
Fill: 800-fill-power down
Price: from AUD$400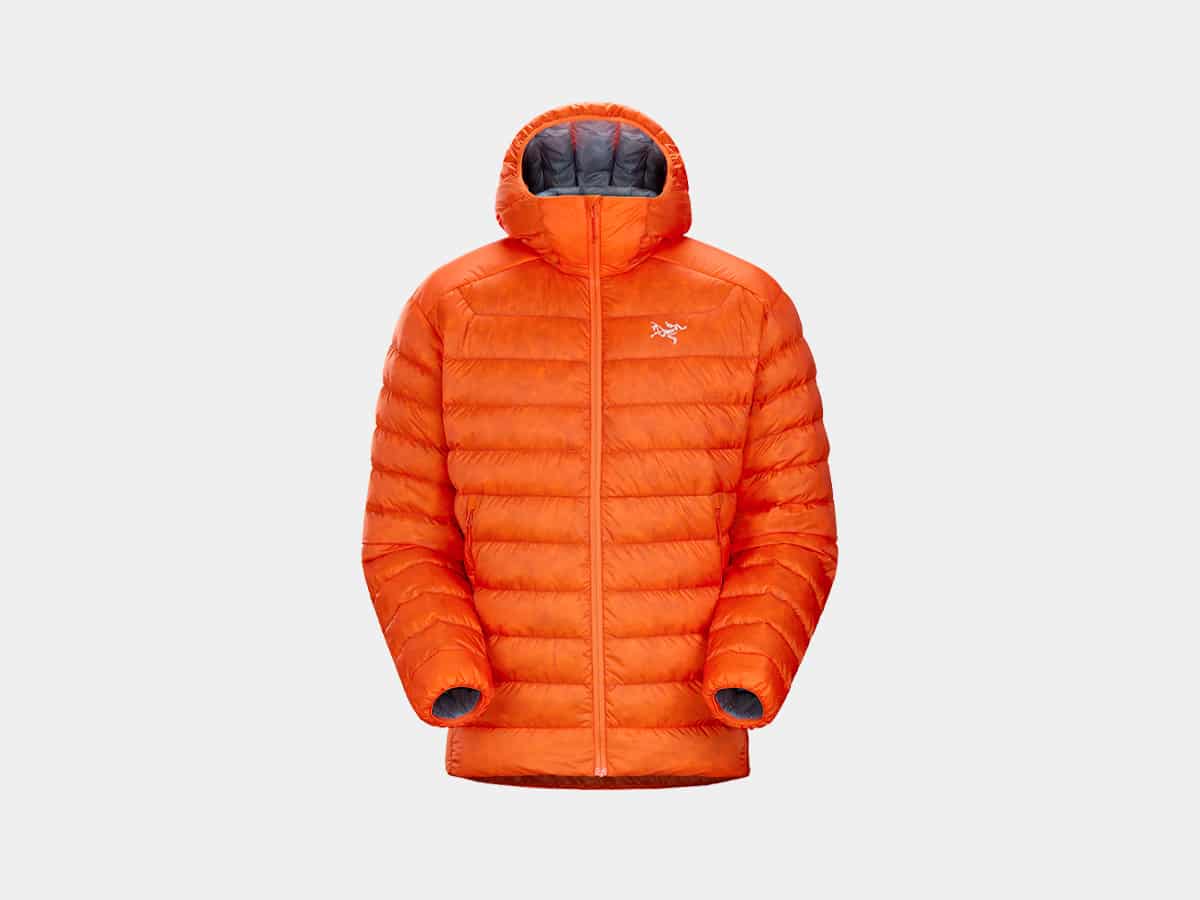 4. Arc'teryx Cerium SV Hoody
This outstanding men's down jacket offers one of the best warmth-to-weight ratios on the market along with plenty of sleek style. It hails from Arc'teryx, where advanced materials and modern designs are always in steady supply. Dubbed the brand's lightest and warmest Cerium to date, it uses patented Down Composite Mapping to strategically place Coreloft synthetic insulation in areas prone to moisture, whilst an insulated StormHood cultivates ample coverage without impairing your peripheral vision. Meanwhile, 1000-fill-power down is basically as good as it gets. Don't hit the slopes without one.
Fill: 1000-fill-power grey goose down
Price: from AUD$650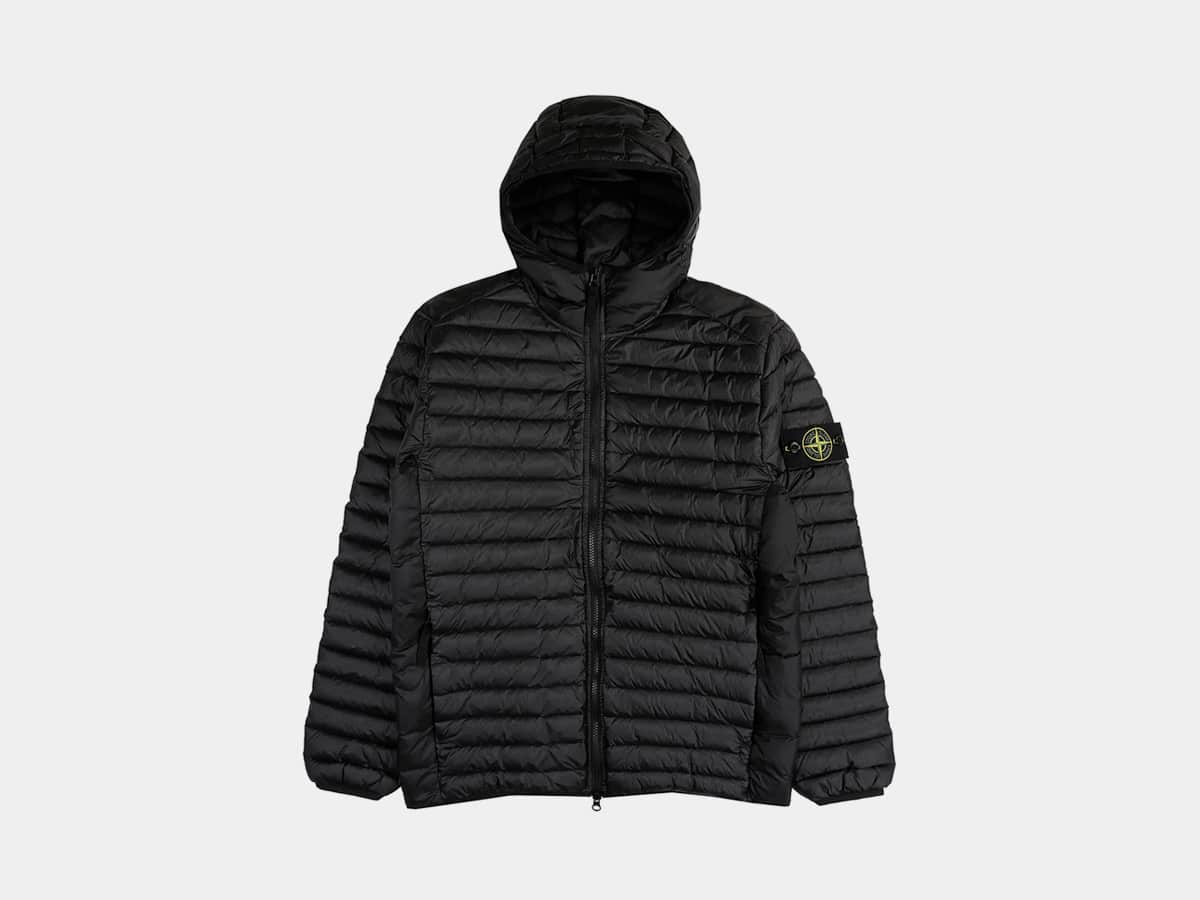 5. Stone Island 40324 Packable Nylon Down
Brought to life by way of 100 per cent recycled light nylon, this premium puffer is directly injected with high-quality feathers and treated to withstand the garment-dyeing process. A special weaving technique helps keep those feathers firmly in place inside the chambers so as to cultivate supreme comfort and wearability, whilst a 'ciré' finish imparts a signature shine on the outer shell. Choose from a variety of colours.
Fill: 90 per cent down, 10 per cent feather
Price: from $1,250 AUD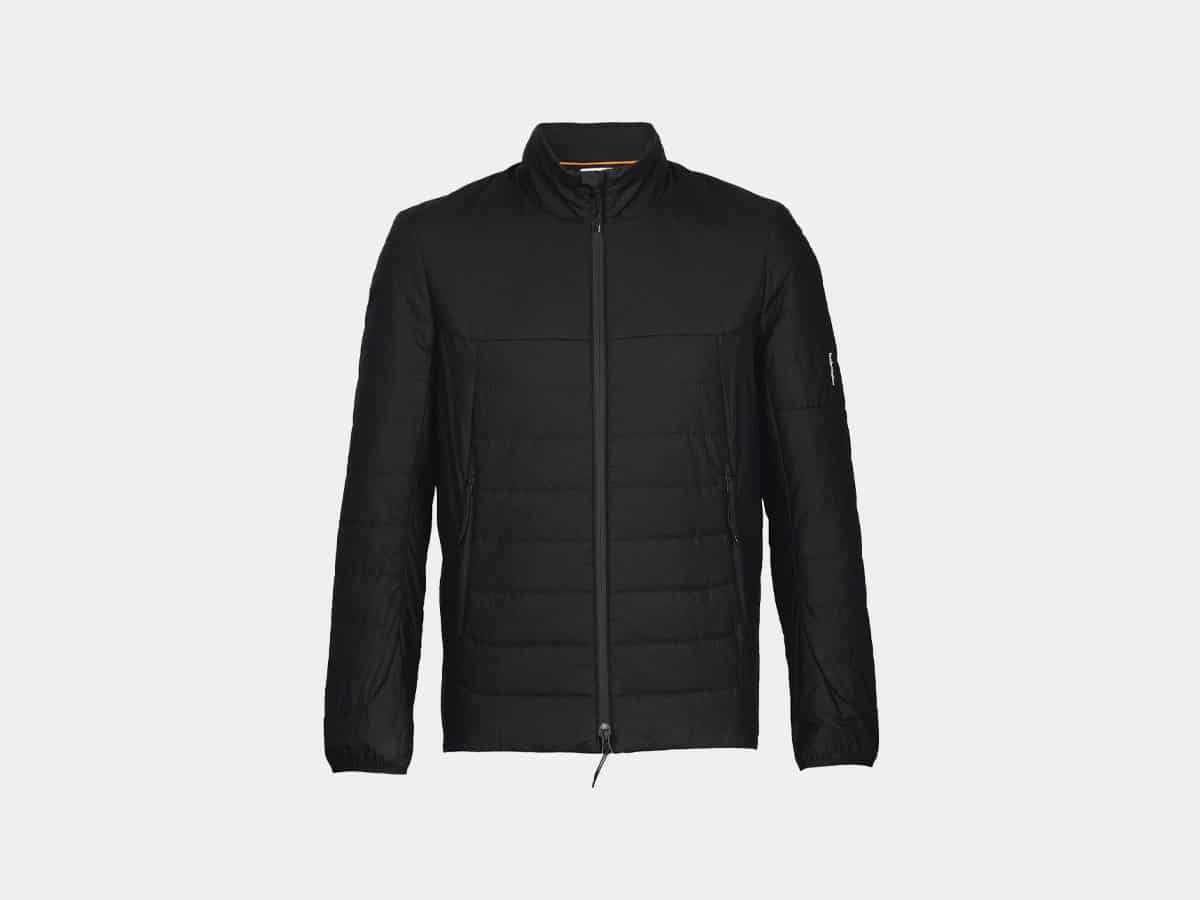 6. Icebreaker MerinoLoft Jacket
This cold-weather classic eschews traditional down in favour of cruelty-free merino wool insulation—aka MerinoLoft—which offers a terrific warmth-to-weight ratio. It's covered in a woven-fabric shell with a PFC-free water-repellent finish to keep you cosy and dry when the going gets wet. Additional Merino lining regulates body temperature and resists odours to make this already formidable outerwear all the more functional.
Fill: MerinoLoft
Price: from AUD$390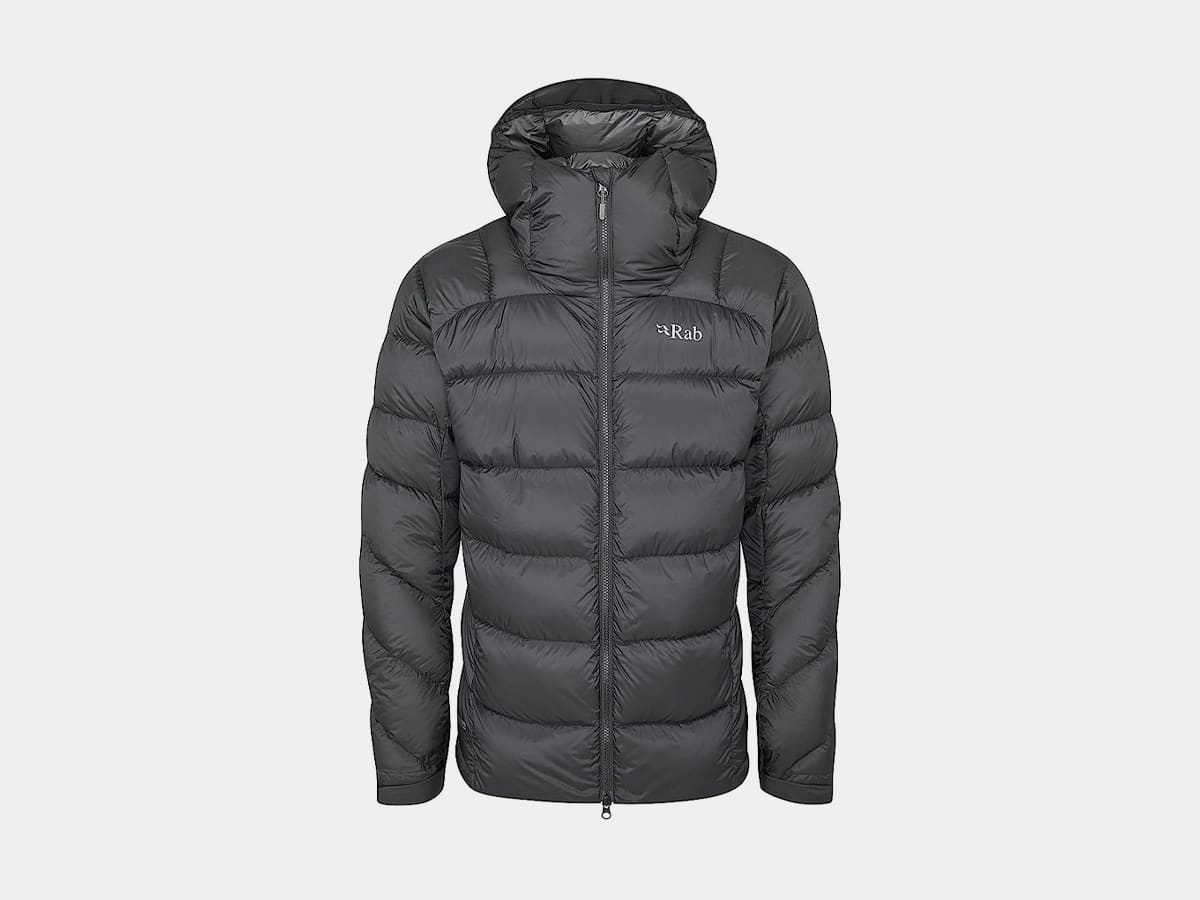 7. Rab Neutrino Pro
A perennial favourite amongst extreme outdoorsmen, Rab's Neutrino Pro delivers everything you want out of a heavyweight puffer at an affordable price. Its 800-fill-power down insulation and newly updated shell of 100 per cent recycled Pertex Quantum Pro generate top-notch performance in the face of harsh snow, freezing rain, and other hostile weather conditions. A tad bulky perhaps, but this men's puffer jacket is ready for any challenge you can throw its way.
Fill: 800-fill-power down
Price: from AUD$500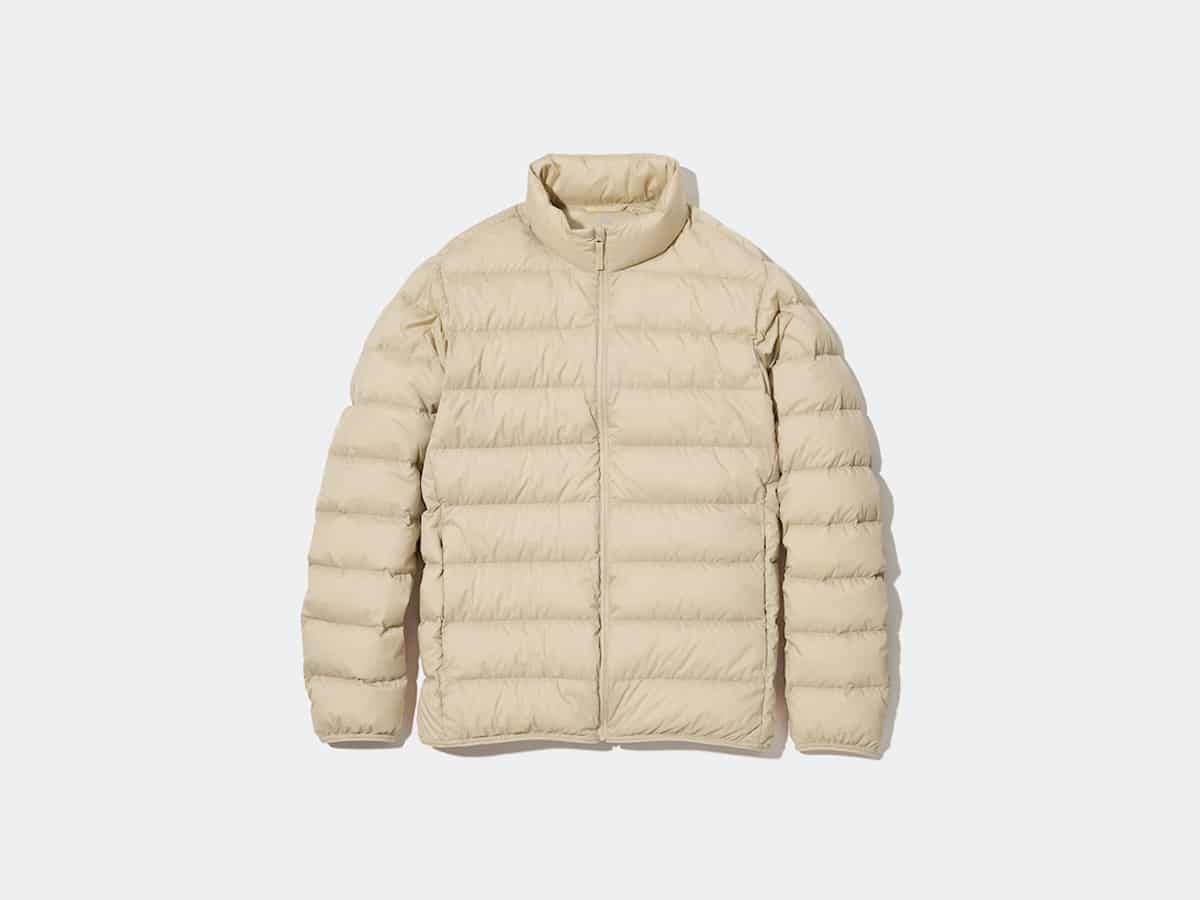 8. UNIQLO Ultra Light Down Jacket
Ideal for everyday wear, UNIQLO's Ultra Light Down Jacket combines a contour 3D cut with a dynamic matte finish for effortless mobility with the sleekness to match. Bring in the reasonable price tag and you're looking at one of the best urban puffers for your hard-earned buck. Get it in black or navy and watch as it becomes an instant favourite across multiple seasons.
Fill: 750+ fill-power down
Price: from AUD$130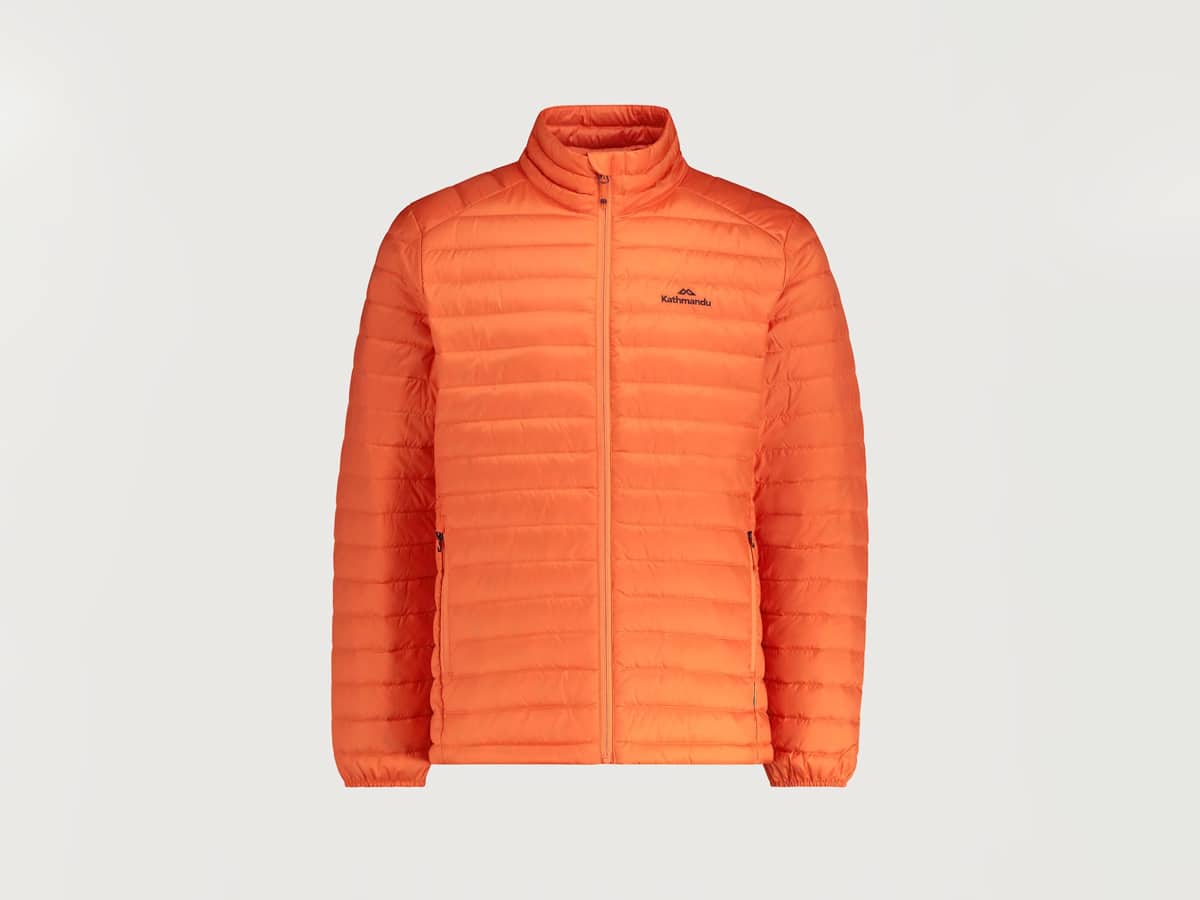 9. Kathmandu Heli Lightweight Down Jacket
This ultralight men's down jacket from Kathmandu covers all the basics in the best of ways. A shell of 100 per cent Ripstop Polyester with DWR treatment gives way to 100 per cent Polyester Taffeta lining. Between the proverbial sheets is an ethically-sourced blend of 80 per cent duck down and 20 per cent duck feather to generate maximum comfort. Whether layered up or worn on its own during cooler weather, the Heli is a prime example of versatile outerwear done right.
Fill: 600-fill-power duck down
Price: from AUD$90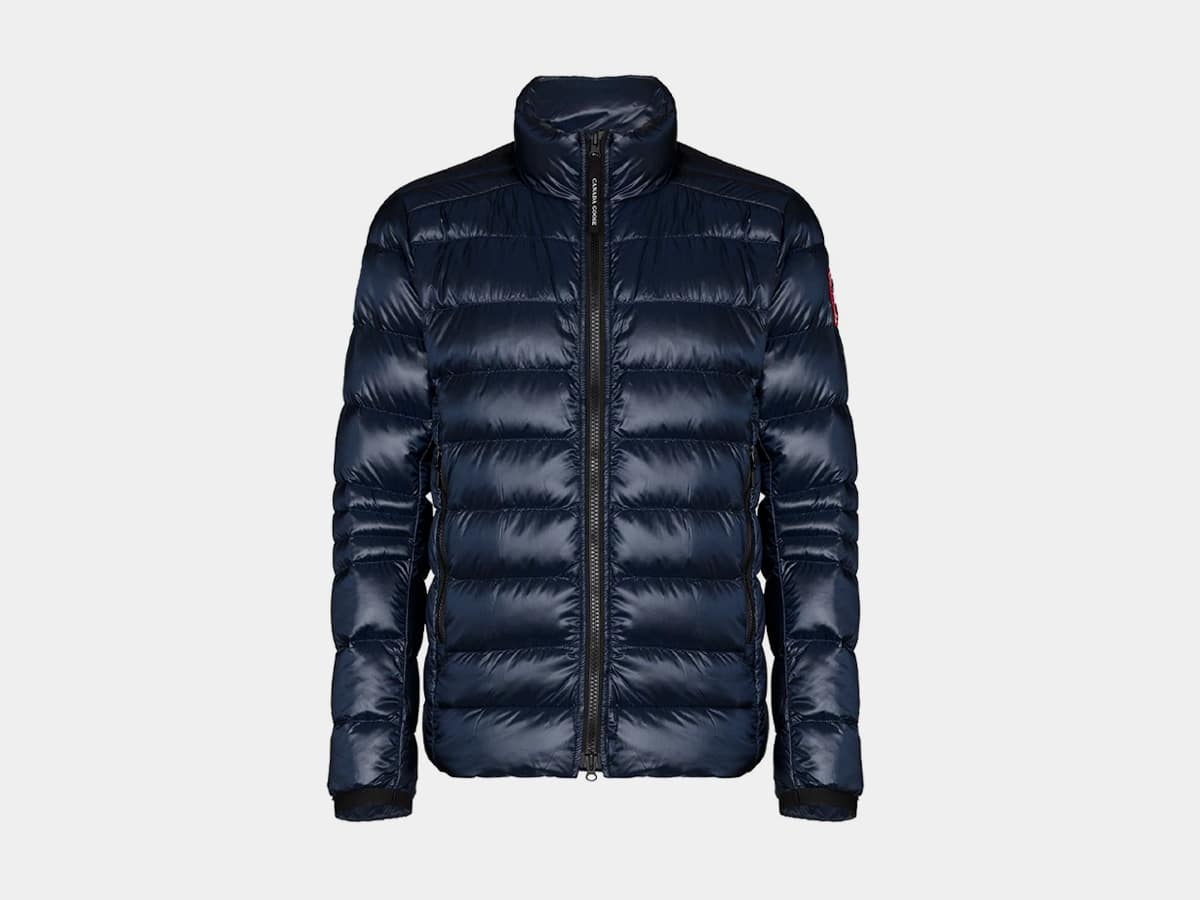 10. Canada Goose Crofton Jacket
Who better than the long-running outerwear label Canada Goose to design this everyday lightweight jacket? It goes by the name of Crofton and makes for the perfect layer during those cool-but-not-too-cold fall and winter months. In addition to its streamlined profile, the jacket is resistant to water and wind, chock full of optimal materials, and able to pack down into an interior pocket for seamless transport.
Fill: 750-fill-power duck down
Price: from AUD$500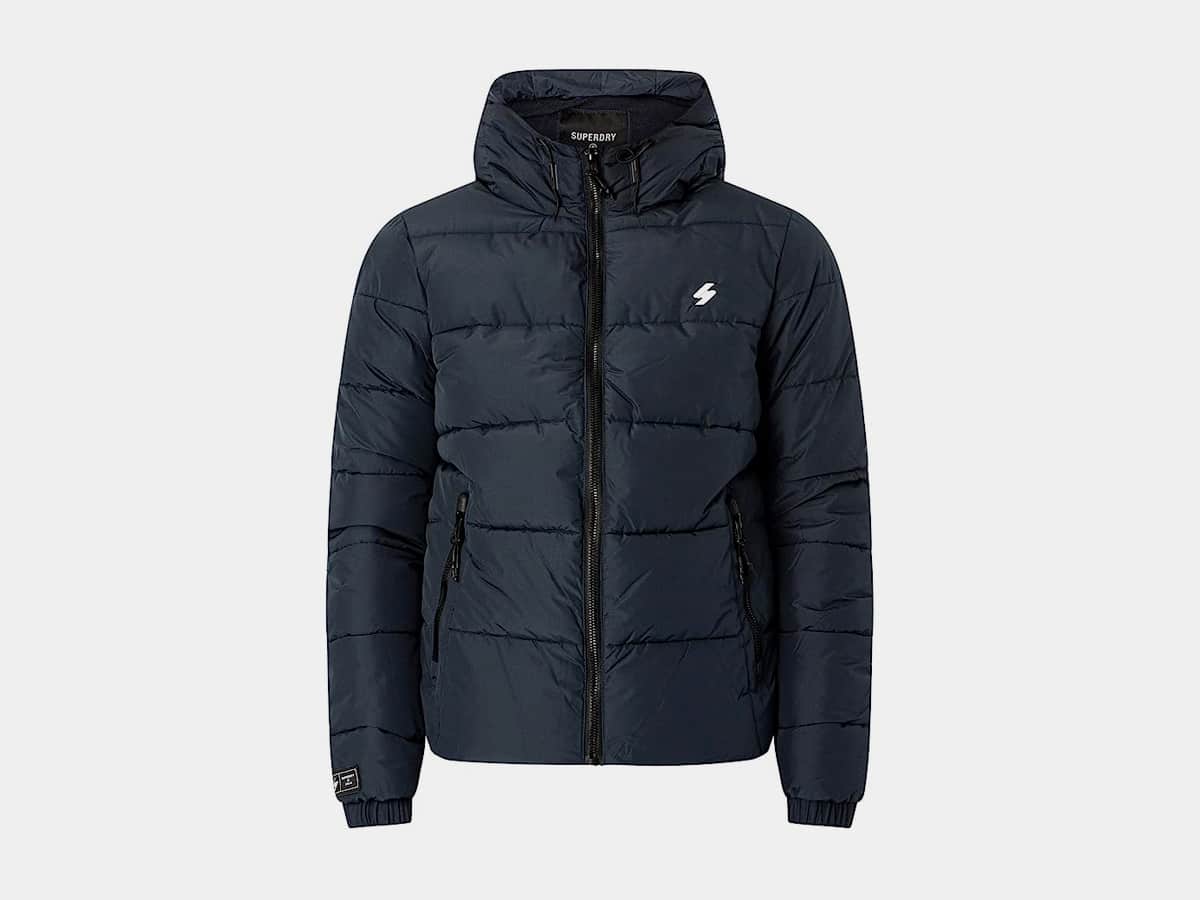 11. Superdry Hooded Sports Puffer Jacket
Each one of these high-quality men's puffers contains over 30 recycled bottles, which are primarily used for its 100 per cent recycled padding. Combine that with a polyester shell, elasticated cuffs, fleece lining, outer zip pockets, interior pockets, a drawstring hood, a water-resistant finish, and other features, and you're looking at an instant classic. Stay warm and help steer plastic bottles away from the ocean at the same time like a true outdoorsman. That's the Superdry way.
Fill: 100 per cent post-consumer recycled padding
Price: from AUD$500
12. Saturdays NYC Momo Puffer Jacket
We're picking up all the right vibes from this men's down jacket, which was stylishly crafted with cold weather in mind. Adjustable drawcords, elastic cuffs, and a two-way open zipper offer unfettered versatility whilst a square quilting design and logo details inject the perfect touch of visual distinction.
Fill: 252gsm/garment down
Price: from AUD$500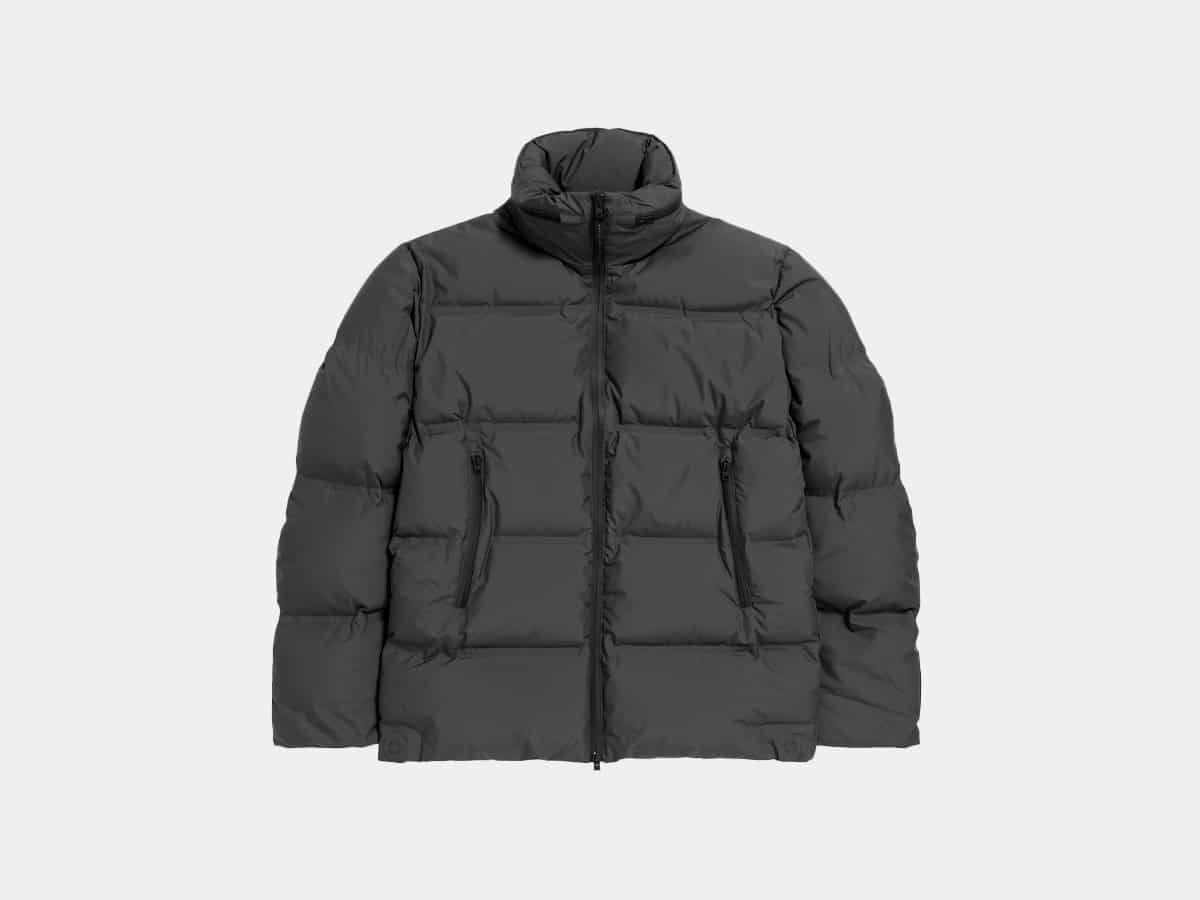 13. Norse Projects Stand Collar Short Down Jacket
This men's down jacket delivers a bounty of modern materials and performance specs, including an outer shell of breathable Pertex Shield fabric (i.e. 100 per cent recycled polyester) with PFC-free DWR coating, recycled down with a HyperDRY finish, and 100 per cent nylon lining. Thanks to a stitchless welded-down baffle technique, the down remains completely intact when confronted with harsh wind and other environmental intrusions.
Fill: 750+ ultra high-performance recycled down
Price: from AUD$500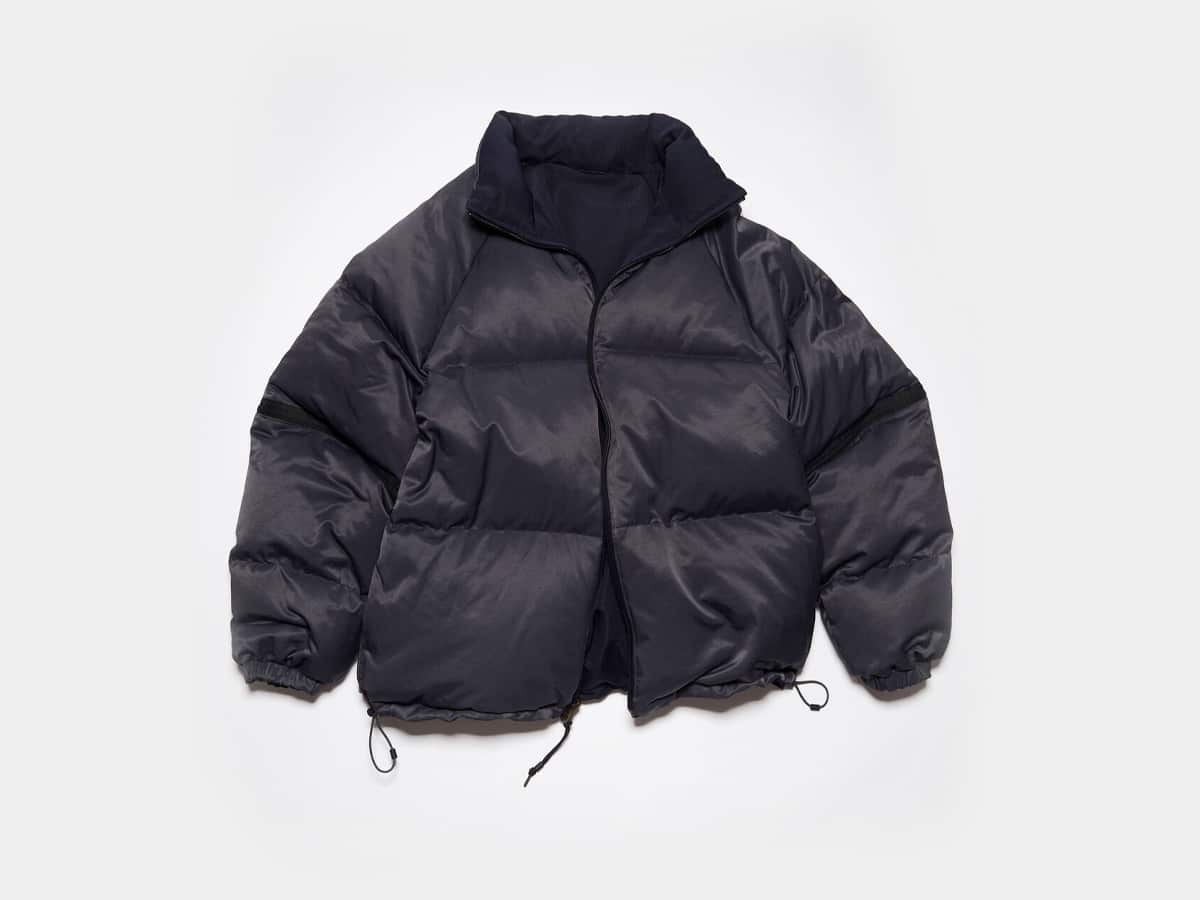 14. Acne Studios Convertible Down Jacket
Presented in either dark blue or chestnut brown, the Convertible Down Jacket from Acne Studios dials up the fashion element whilst offering no shortage of function. It's cut to a relaxed fit with signature logo detailing, elasticated cuffs, convertible sleeves, and other desirable features. From the ski slopes to the city streets to everywhere in between, this men's puffer is a veritable head-turner.
Fill: 90 per cent duck down, 10 per cent duck feather
Price: from AUD$500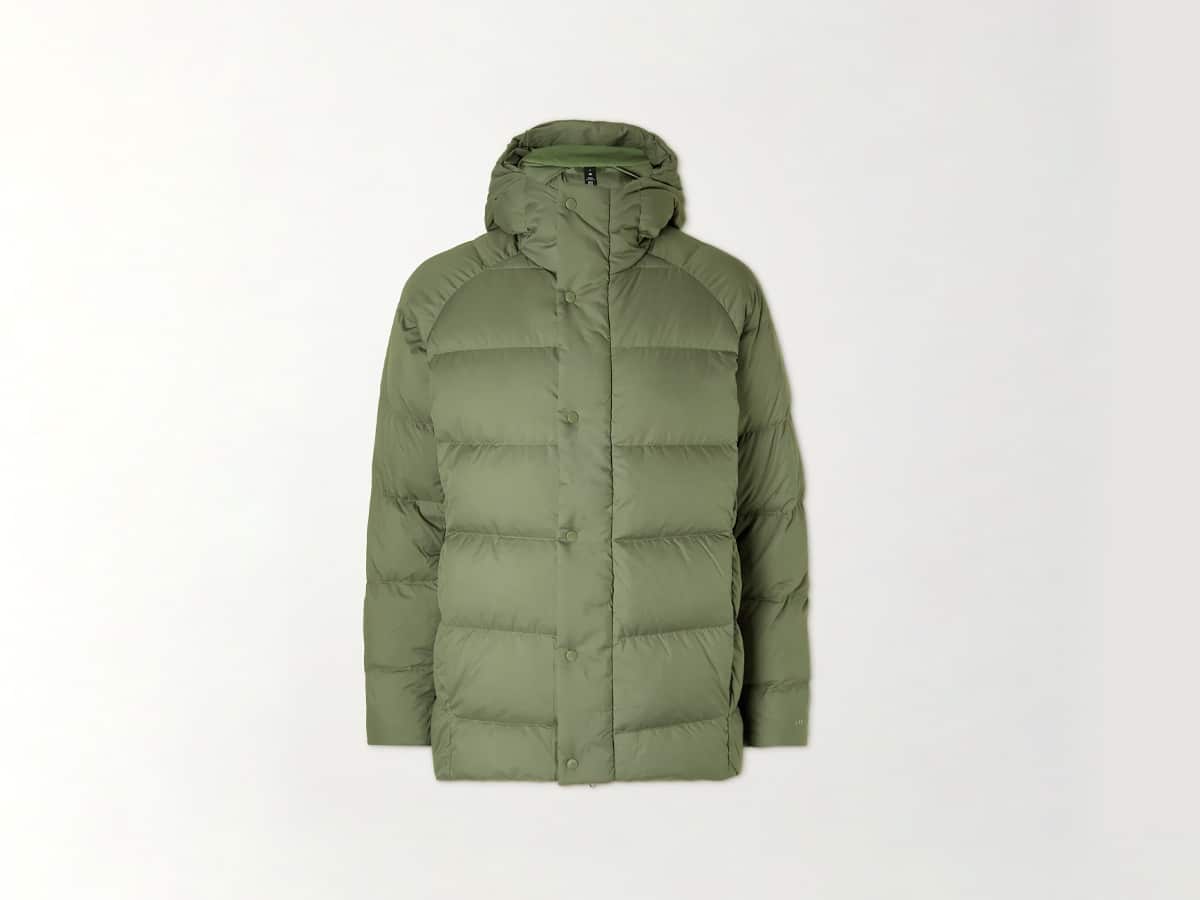 15. Lululemon Wunder Puff Jacket
If you thought Lululemon was nothing but yoga gear and women's wear, you thought wrong. Enter the Wunder Puff Jacket and its streamlined silhouette, which cultivates an expert balance between warmth and mobility. Windproof, water-repellant, and awash in premium polyester, its 600-fill-power goose down was sourced to the highest ethical standards.
Fill: 600-fill-power down
Price: from AUD$500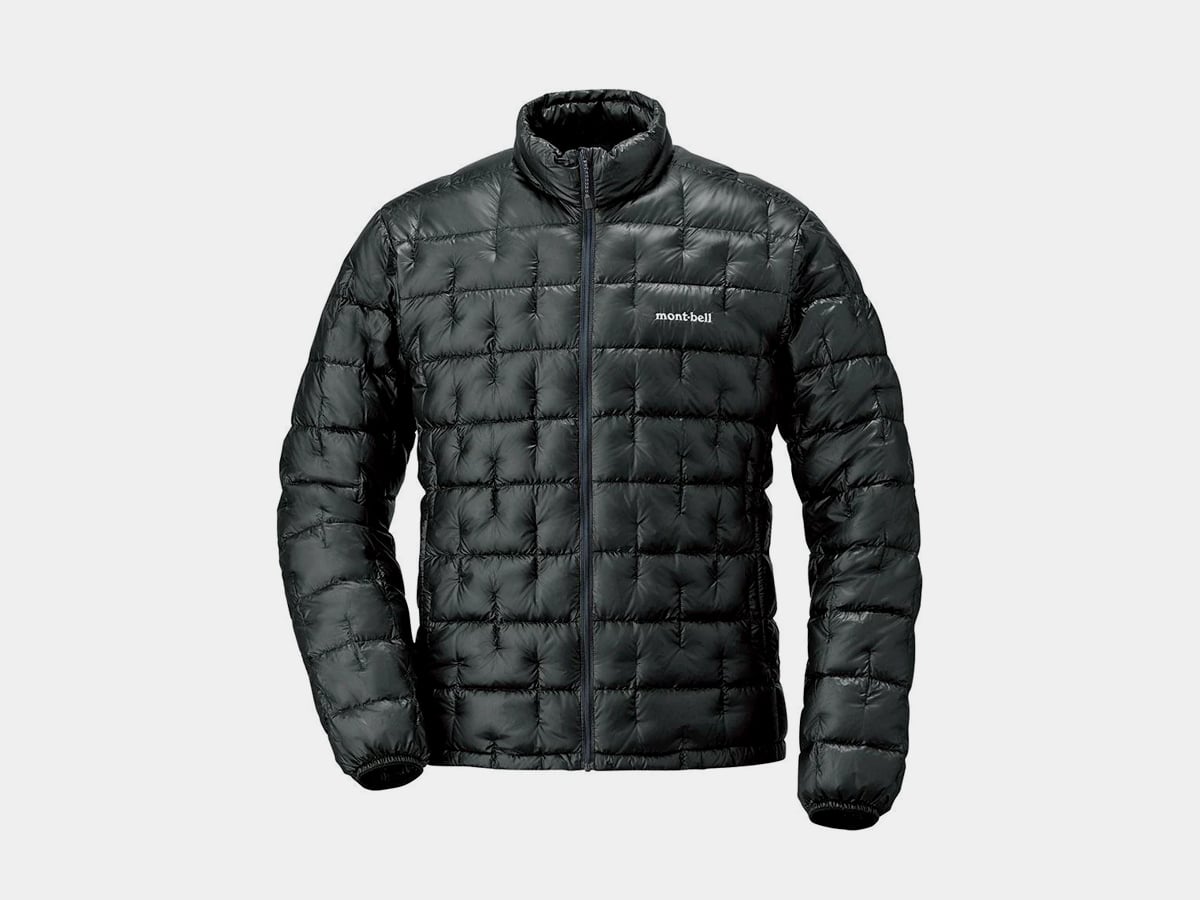 16. Montbell Plasma 1000 Down Jacket
Originally founded in Japan, Montbell makes some of the most reliable outdoor apparel and equipment that you can currently buy. With its slim profile and durable performance, this men's puffer is certainly no exception. Under its outer layer of 7D Ballistic Airlight Ripstop Nylon (with a DWR finish) is 1,000-fill-power down of the highest quality, albeit just 1.6 oz of the stuff. This isn't a jacket to wear in freezing or even cold conditions, but for those mild-weather adventures, it just might last you a lifetime.
Fill: 1,000-fill-power down
Price: from AUD$500
Types of Puffer Jackets for Men
Different winter weather conditions call for different types of men's down jackets, which can range from ultralight to heavyweight. Here's a fuller breakdown.
| Types of puffer jackets | Why you should choose this type of puffer jacket |
| --- | --- |
| Ultralight | Suited for a wide range of outdoor activities, this type of jacket often uses a premium fill to generate better warmth from lighter weight. It can weigh up to approximately 300 g and be easily layered with other apparel. |
| Lightweight | Generally weighing between 300 and 480 g, lightweight puffers are widely popular and ideal for everyday use. They offer ample warmth and flexibility but eschew the slim designs or helmet-compatible hoods that one might find on ultralight jackets. |
| Midweight | You're starting to put the "puff" in puffer when you wear a midweight down jacket, which goes thicker on fill to deliver proper warmth across colder terrains. These jackets tend to weigh between 480 and 600 g. |
| Heavyweight | When only the warmest and puffiest jacket will suffice, look no further than the heavyweight category. These types of puffers can weigh anywhere from 600 to 850 g. |
How to Choose the Right Men's Puffer Jacket
The first thing you want to think about when it comes to puffer jackets are the materials, these are the reasons why.
| Material factors to consider | Reason |
| --- | --- |
| Fill Power | As a rule of thumb, a higher fill power equates to a better down and warmer jacket, though the amount of fill is just as important. |
| Fill Weight | This is the actual amount of down packed into the jacket and it carries its own adjoining weight. Hence, you should consider the fill weight in proportion to the fill power when determining whether or not a jacket is warm enough for certain activities. Take Montbell's Plasma 1000 Down Jacket, for example, which features 1,000-fill-power down but limits the fill weight to just 1.6 oz. and thus doesn't offer supreme warmth during cold weather. |
| Shell | Different shells deliver different thread weights and durabilities, as measured by the Denier (D) count. A 7D to 20D shell is optimal for everyday wear whilst 30D and up is more suitable for extreme temperatures and weather conditions. A number of brands are also cranking up the durability factor by way of additional materials and technologies, such as stretch-woven shells and patented fabrics. |
| Sustainability | Brands like Patagonia are reaping serious performance out of recycled materials these days, and also avoiding potentially harmful chemicals such as perfluorinated compounds (PFCs) on their durable water-repellent (DWR) finishes. If you value sustainability, look for PFC-free jackets. |
| Synthetic | Synthetic insulation doesn't offer the same warmth-to-weight ratio as down, but it can deliver functional benefits such as moisture resistance, mobility, and breathability, all at a lower cost than certain down-filled counterparts. For those on a budget, consider buying a jacket with a synthetic fill whilst you save up for the real deal. |
You'll also want to consider a few practicality factors, we've outlined the reasons below.
| Material factors to consider | Reason |
| --- | --- |
| Packability | Is the jacket easy to stow away or pack down for travel when not in use? |
| Water-resistance | Does the jacket have technical properties such as a DWR finish to enhance water resistance or any similar technologies? If so, is it still free of PFC chemicals? |
| Size and Fit | Some jackets are tight-fitting whilst others offer a relaxed fit. The former is better for outdoor activities such as skiing and snowboarding whilst the latter might be more suitable for everyday wear. |
How Man of Many Chose the Best Puffer Jackets
With an editorial team full of snowboard junkies and fashion freaks, Man of Many knows a high-quality puffer jacket when we wear one! That said, we can't spend all day trying on down jackets for obvious reasons. Hence, the following list is based on both personal experiences as well as dedicated research from reputable sources.
Puffer Jacket FAQs
What's the best lightweight puffer jacket for men?
Patagonia's Down Sweater is one of the best puffer jackets for men, due to both its exceptional performance and ethical construction.
Is a puffer jacket and a down jacket the same thing?
A puffer jacket and down jacket are generally the same thing, except when a puffer jacket uses synthetic insulation in lieu of down.
What's the warmest puffer jacket money can buy?
Filled with 800FP down, Rab's Neutrino Pro Down Jacket is one of the warmest puffer jackets that money can buy.
You'll also like: